In 2021 the higher education industry is leagues away from the industry we knew ten years ago, in fact, it is quite different than it was even two years ago due to COVID-19. While rising tuition costs are notoriously the bane of students and parents alike, there are many ways in which higher education is trending towards pro-consumer outcomes. 
Among these is the widespread acceptance of online education programs. While online degree programs were on their way to becoming mainstream, COVID-19 drove this transition to its conclusion way ahead of schedule. Today, even world renowned Universities like Harvard are offering some of its most successful degree programs entirely online.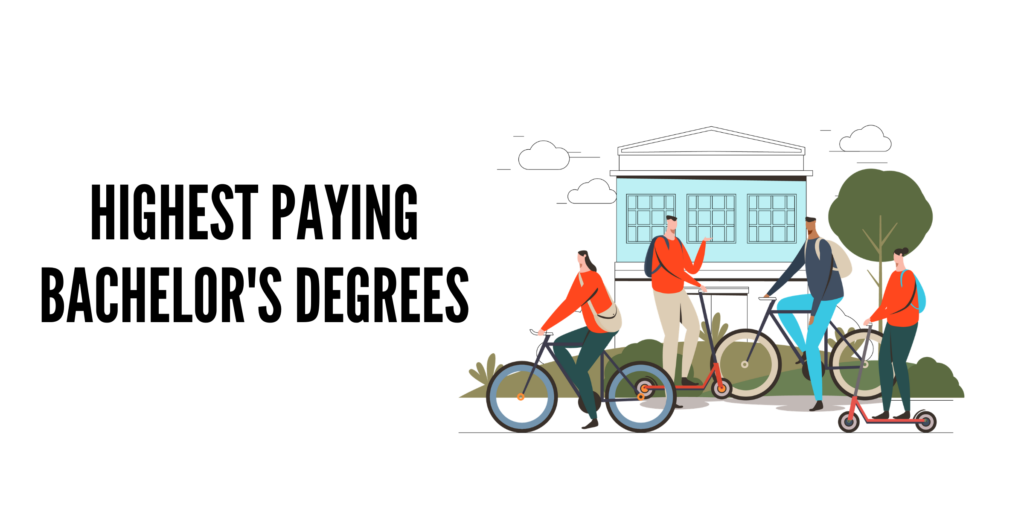 Competition in a market is typically a pro-consumer interaction, and this is certainly true as online degree programs compete for the interests of prospective students who won't be constrained by the geographical concerns that rule the decision-making process for evaluating on-campus programs. 
This means that many of the new online degree programs on offer are packaged in highly attractive and affordable tuition packages. And each program looks to carve out its own value proposition in order to win over students. In other words, there has never been a better time to earn a Bachelor's online. 
DegreeQuery.com is an advertising-supported site. Featured or trusted partner programs and all school search, finder, or match results are for schools that compensate us. This compensation does not influence our school rankings, resource guides, or other editorially-independent information published on this site.
Maximizing Earning Potential while Earning a Bachelor's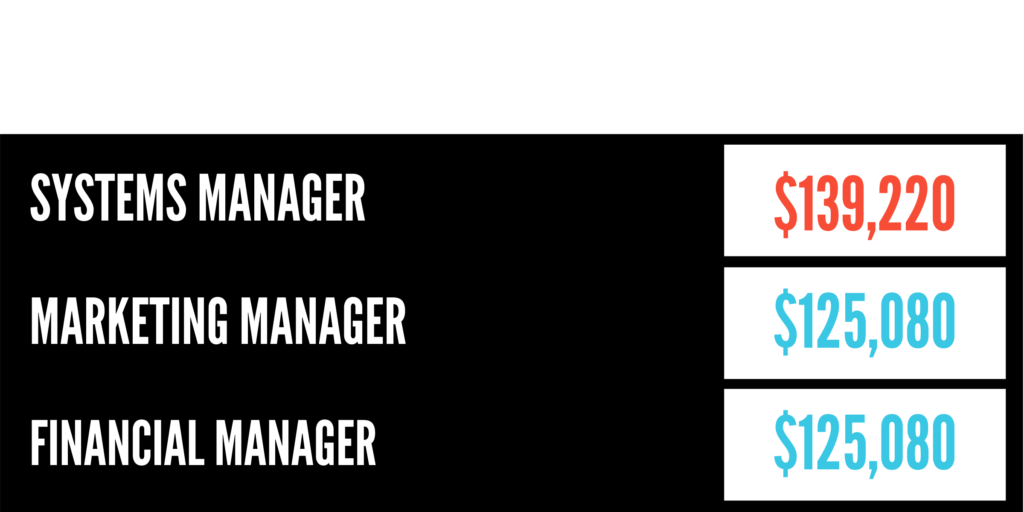 One of the most attractive elements of being able to earn a Bachelor's degree today is that many of them are designed specifically to accommodate adult learners or working students who hold down full-time employment. While this not only contributes to an immense level of flexibility and comfortability in these programs, it also allows students to double down on professional advancement. 
What does this mean? Well, one's degree holdings certainly contribute to overall salary prospects in a given industry, but so too does one's work experience. And for the first time in higher education, it is now totally viable and perhaps even preferable to simultaneously earn a Bachelor's degree while bolstering real-world job experience by holding down part-time or even full-time employment. 
The value here is being able to earn job experience that will be valued by your future employer in the field relating to your bachelor's degree. So if your job has little to do with your desired profession after graduation, you might still be better investing all of your time in your degree program or otherwise you could look for an entry level job in the appropriate field. 
Regardless, as this article will touch on again and again–one's earning potential (both current and future) is a function of one's planning: maximizing the value of your degrees, maximizing the appeal of your resume, and maximizing your overall ability to compete in a competitive job market. 
For a better idea of the highest paying majors in a specific field, consider these resources: 
For an exploration of salaries within a specific industry, consider these resources: 
Consider these resources if you want to know how individual career paths stack up against each other in terms of earning potential and average salary ranges: 
Determining Earning Potential for a Bachelor's Degree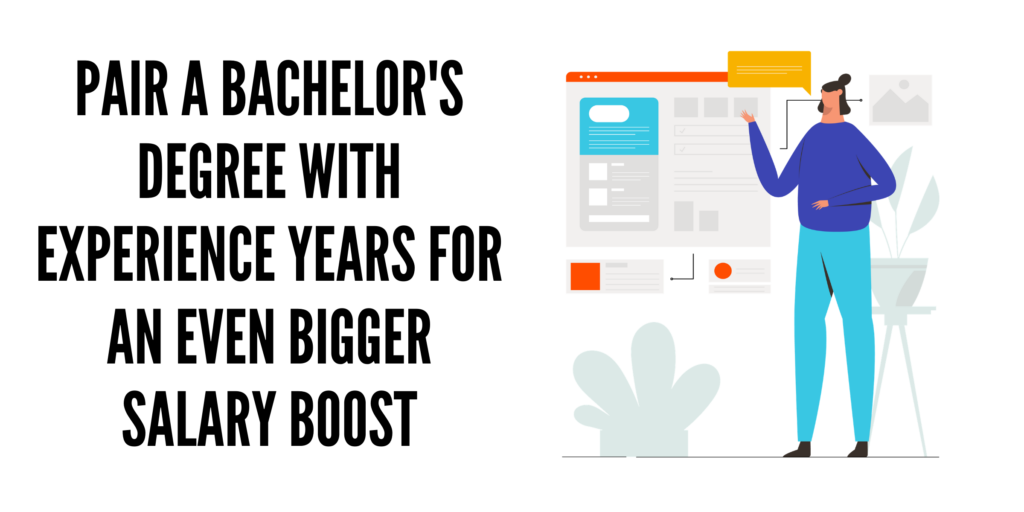 Before we dive into exploring the highest paying Bachelor's degree programs, there is an important note to make. While many Bachelor degrees are well-positioned to capitalize on market opportunities and thus offer high-end salaries and abundant job opportunities, that does not necessarily say that you cannot earn as much or more with an unlisted or less popular Bachelor's degree. 
Natural aptitude and passion are undeniable elements of self-actualization and will inevitably impact how much a professional is able to earn in their careers–the extent of this impact however, will depend on the individual professional and their chosen career. 
Point being that the high-end salaries we explore in this article will be a function of one being able to perform well in the given job market. Average salaries are not guaranteed–even in highly opportune job markets. That being said, the degree programs mentioned in this article do represent excellent opportunities for jump-starting lucrative careers. 
Another trend to point out is that Bachelor's degrees in fields related to STEM are typically among the most well-paying options. STEM-related careers are highly technical and require a high level of investment in terms of effort and learning to master. So with this in mind, students in STEM degree programs will likely see lucrative career opportunities.
Improving Prospects of a Bachelor's Degree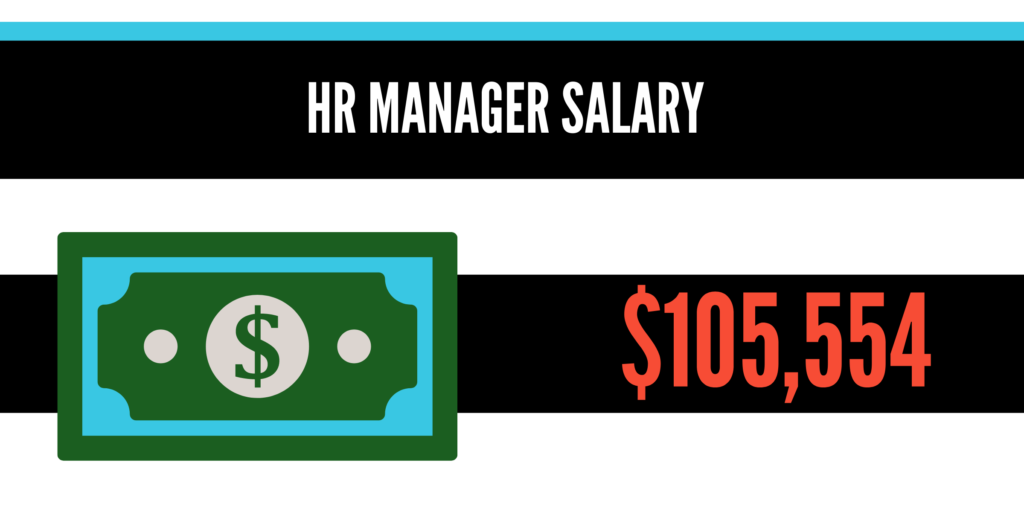 There are certain principles that contribute to the high average salaries of the degree programs listed in this article that will be equally true for programs not listed. In general, Bachelor's degrees that capitalize on the increasingly technological nature of business and industry demonstrate above-average earning potential and job opportunities. 
This means that you can better position an underperforming degree by pursuing a specialized track that incorporates big data, information technology, or other hot market trends. And likewise, building toward specialization is a very common way to increase one's earning potential. 
This means that in most areas of undergraduate study students will benefit from pursuing specialization. The counterpoint here however, is that pursuing a specialization does constrain the scope of options that will value from said specialization–meaning that students will need to be sure that their chosen specialization does, in fact, represent their desired long-term focus.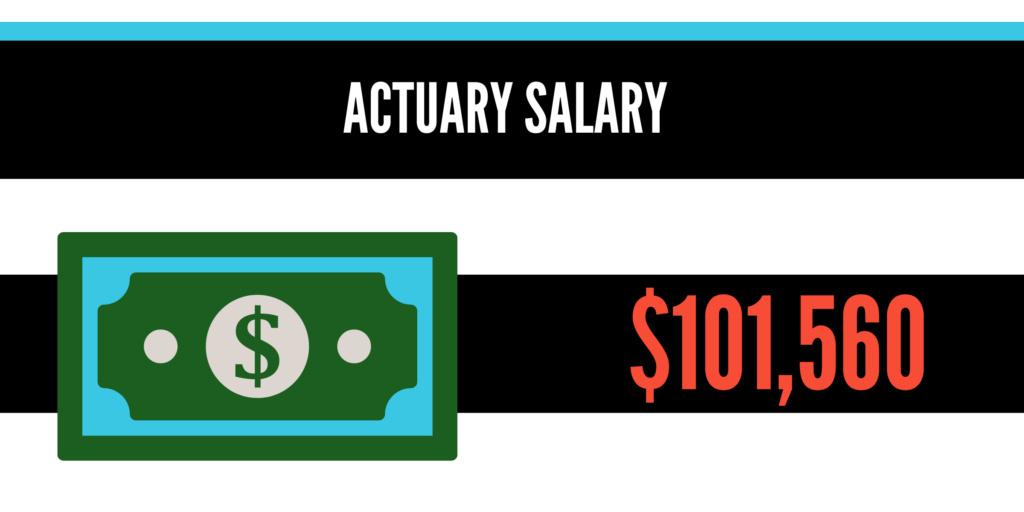 Otherwise, students will be better served by pursuing a general route of study which by sacrificing depth of coverage in specialty subjects is able to open more doors professionally by covering all fundamental subjects comprehensively. This will be the preferred strategy for students who are still unsure of their desired area of professional speciality. 
One other near-universal variable in earning potential is whether or not one works in a managerial capacity. Take almost any career and look at average earnings of entry-level positions. Then compare that with the average earnings of manager-level positions and you will see a massive jump in salaries–sometimes pay jumps representing multiplicative increases. 
So if money is on your mind and you are a capable leader, consider bolstering your professional profile by targeting managerial specialties in your Bachelor's degree program. 
Average Earnings by Education Level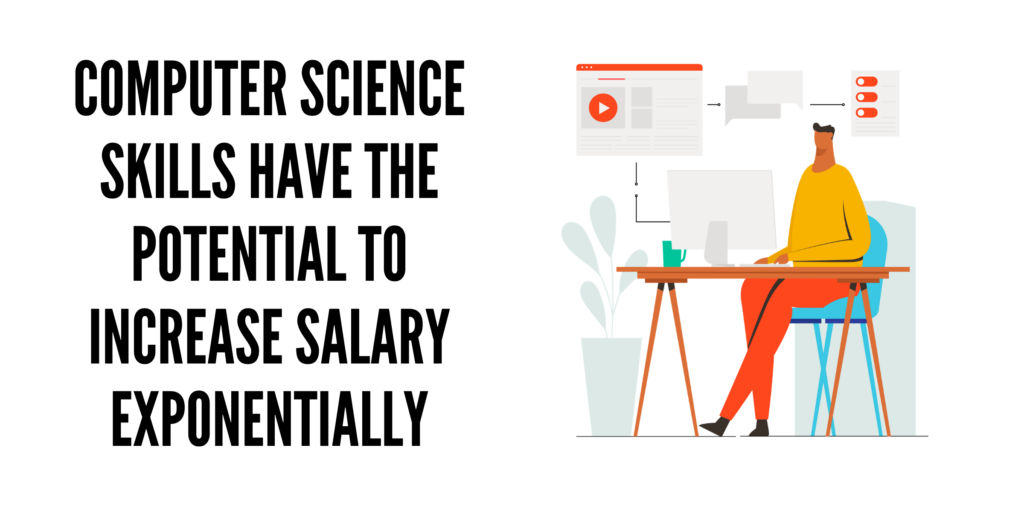 In order for readers to better evaluate the information below, let's first establish industry averages. According to the Bureau of Labor Statistics, here are the figures for average earnings and unemployment rate by education level (for individuals 25 and older): 
Weekly Earnings: $1,743
Average Annual Salary: $90,636
Unemployment rate: 1.5%
Weekly Earnings: $1,836
Average Annual Salary: $95,472
Unemployment: 1.5%
Weekly Earnings: $1,401
Average Annual Salary: $72,852
Unemployment: 2.2%
Weekly Earnings: $1,173
Average Annual Salary: $60,996
Unemployment: 2.5%
Weekly Earnings: $836
Average Annual Salary: $43,472
Unemployment: 3.4%
Weekly Earnings: $774
Average Annual Salary: $40,248
Unemployment: 4.0%
High School Diploma, No College 
Weekly Earnings: $712
Average Annual Salary: $37,024
Unemployment: 4.6%
Less than a High School Diploma 
Weekly Earnings: $520
Average Annual Salary: $27,040
Unemployment: 6.5%
The figures above are very telling: there are abundant financial incentives to progress through the education system at every level. Average salaries go up and for the most part, unemployment becomes more stable at higher levels of education. One point to make here though is that average figures will not always accurately convey the particulars of a specific industry, and moreover these variables are likely to be in a state of fluctuation due to COVID-19. 
Many of the careers we will explore below offer average salaries that are roughly two to three times greater than the average salary of someone who graduated from High School but who did not go on to college. Few financial motivations can compete with this scale short of winning the lottery. 
Highest Paying Bachelor's Degrees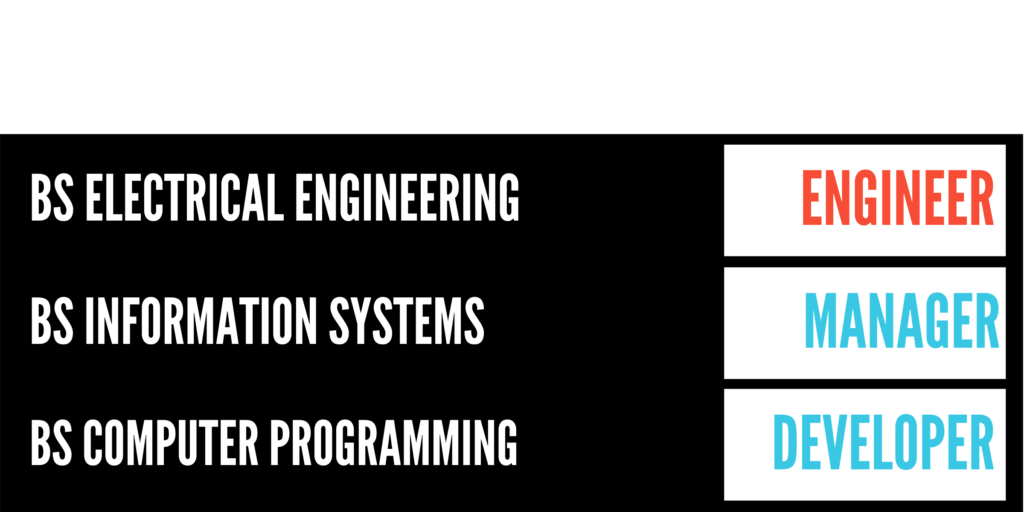 When evaluating the various degree paths and professions below, remember that the average rate of job growth in the United States is 4%, a rate which many of the careers below dwarf with figures of rapid growth. Or in cases of slower growth, you will typically see a major larger job market which translates to a greater number of opportunities as compared to a smaller job market with faster growth. Conversely, smaller job markets that also demonstrate slow growth will only be listed if they offer tremendously seductive compensation averages.
With all our bases covered, let's dive-in to exploring the most lucrative degree paths at the undergraduate level. Industry data has been provided by the Bureau of Labor Statistics. 
Computer and Information Systems Managers
Prerequisite degree(s): Bachelor of Science in Computer Science; Bachelor of Science in Information Technology, Bachelor's of Computer/Information Systems Management
These managers work at the top-end of an organization and oversee all of its operations that occur on computers. These managers typically oversee groups of IT professionals and computer scientists, and direct team efforts to meeting the specific objectives of an organization. These objectives can be related to operational efficiency, cyber security, or data management. 
Bachelor's of Computer/Information Systems Management typically represent rigorous paths of study because not only must they tackle the fundamentals of computer science and information technology, but they also must frame these studies in the context of business operations and effective management practices.
Salary: $146,360 per year
Hourly Wages: $70.37
Number of Jobs in 2019: 461,000
Job Growth: 10%
Architectural and Engineering Managers
Prerequisite degree(s): Bachelor of Science in Engineering, Bachelor of Science in Architecture, Bachelor's of Engineering or Architecture Management 
These managers oversee engineering or architectural projects either by assignment, in which case they wait for their employer to offer them a project, or by merit of their position. Some of these managers will be responsible for overseeing all relevant projects that come into an engineering firm / architecture firm. While a Bachelor's degree is typically required for employment in these roles, these positions do typically require demonstrated success in the industry (around five years in some cases).
With that being said, some Bachelor's programs are designed specifically to position graduates to take on managerial positions in these fields. Otherwise, prospects of this job-type will want to begin establishing a management speciality as early in their careers as possible. It is also important to note that automation and increasing capable management technology is encroaching on the growth of this job market. This trend can be curtailed however, by individual managers combining natural management aptitude with proficiency in relevant technology.
Salary: $144,830  per year
Hourly Wages: $69.63
Number of Jobs in 2019: 198,100
Job Growth: 3%
Prerequisite degree(s): Bachelor of Science in Petroleum Engineering; Or a Bachelor's of Mechanical, Civil, or Chemical Engineering
These engineers specialize in extracting oil or gas from below the Earth's surface. Given the value of the oil and gas industry, these professionals are among the most well-compensated engineers in the job market–something you can see by the high-end salaries for non-management petroleum engineering positions. So earning potential becomes even more seductive when these engineers take on management positions. 
The ideal form of education for this job would be to earn a Bachelor's of Science in Petroleum Engineering. Admittedly most engineering programs will suffice, but a specialized program will position students to take on the best positions after graduation.
Salary: $137,720 per year
Hourly Wages: $66.21
Number of Jobs in 2019: 33,400
Job Growth: 3%
Prerequisite degree(s): Bachelor's of Marketing; Bachelor's of Promotions and Advertising; Bachelor's of Marketing Management; Bachelor's of Business w/ Management specialization
Marketing managers work at the helm of an organization's marketing efforts, and oversee all operations relating but not limited to marketing and advertising, brand development, public relations, consumer outreach, social media presence, and product marketing. While particular marketing management positions will likely be more specialized and skew towards some tasks more than others, prospective professionals will want to build proficiency in all of the above areas.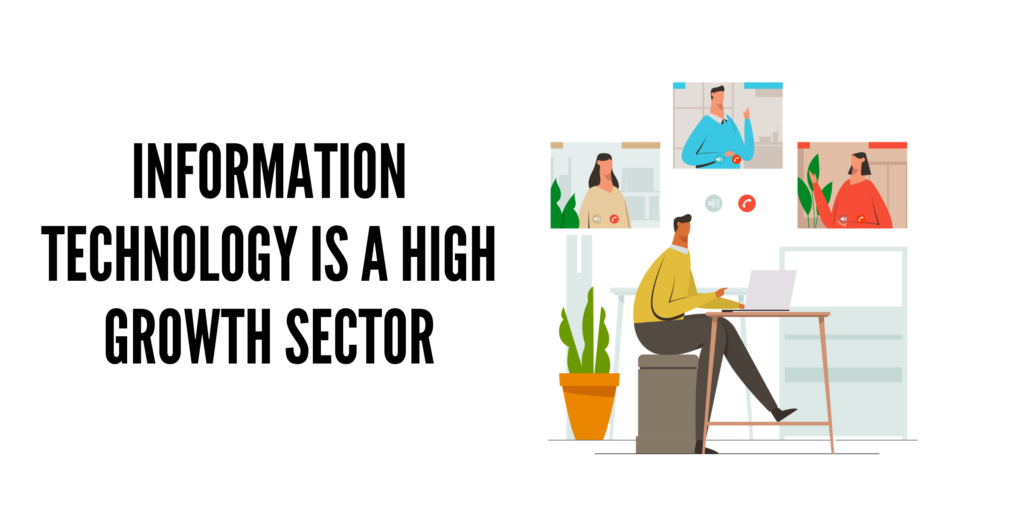 A Bachelor's of Marketing Management would be the ideal form of preparation for this career path, however students can also enroll in general marketing programs and then build toward a management speciality after graduation. As such, marketing management positions typically required demonstrated success in the job market (around 5 years without a management degree).
Salary: $135,900  per year
Hourly Wages: $65.34
Number of Jobs in 2019: 314,900
Job Growth: 6%
Prerequisite degree(s): Bachelor's of Accounting; Bachelor's of Finance; Bachelor's of Micro Economics 
Financial managers manage the monetary assets and activities of an organization or a particular client. As such these managers can oversee groups of finance experts in the context of a financial management firm, or operate out of a private practice to work with individual clients. In either case, these managers are expected to leverage extensive financial expertise to guide clients through decisions relating to financial wellbeing. 
Prospects of this field will want to earn at least a Bachelor's degree in a related field, and without a management specialization will likely need to demonstrate success in positions as an accountant, securities sales agent, or financial analyst before taking on a financial management position. 
Salary: $129,890 per year
Hourly Wages: $62.45
Number of Jobs in 2019: 697,900
Job Growth: 15%
Prerequisite degree(s): Bachelor of Business; Bachelor's of Sales Management; Bachelor's of Business Management 
Sales managers are–you guessed it–in charge of managing an organization's sales operations. Given the ambiguity of this definition, you would be right to expect massively divergent responsibilities in particular sales management positions. For this reason, sales managers typically earn employment as a manager only after demonstrating success in a key speciality–such as the sale of a specific product or sales operations in a particular sector or industry. 
Perspectives of this job will want to establish a management speciality as early as possible. Sales management bachelor's programs are less common but do exist, but students may want to consider a business management degree if they are not having luck finding the former. Regardless of one's choice, upper-tier sales management positions typically require several years job experience–up to 5 years in many cases.
Salary: $126,640 per year
Hourly Wages: $60.89
Number of Jobs in 2019: 433,800
Job Growth: 4%
Compensation & Benefits Manager
Prerequisite degree(s): Bachelor of Science in Human Resource Management; Bachelor of Science in Business Management; Bachelor's of Human Resources; Bachelor's of Business 
The managers oversee an organization's compensation packages, that is how the organization pays employees and how they reward continued loyalty, performance, and efficiency. Given the fact that these managers are really only required in the context of large employee-bodies, these professionals mostly work in large corporate organizations, however they can operate out of smaller private practices on a client-by-client basis as well. 
A Bachelor of Science in Human Resource Management will be the ideal form of preparation for this position with the most important prerequisites being studies relating to employee compensation. In the absence of a management distinction, students will likely need to demonstrate success in entry-level positions before moving up to management. 
Salary: $122,270 per year
Hourly Wages: $58.78
Number of Jobs in 2019: 18,000
Job Growth: 3%
Prerequisite degree(s): Bachelor's of Applied Science, Bachelor's of Physics, Bachelor's of Engineering, Bachelor's of Chemistry, Bachelor's of Biology 
Scientists who demonstrate managerial aptitude can go on to oversee teams of scientists in their field or speciality. These scientist-managers may work in laboratories, clinical testing facilities, or may oversee teams collecting data in the field. The sheer variability between particular positions of this kind is immense, however there are some universal prerequisites to consider. 
Professionals with this job hold at least a Bachelor's of Science in a related field of science with multiple years of experience. Students interested in circumnavigating the requirement for job experience may want to consider enrolling in a Master's program after graduating with their Bachelor's.
Salary: $129,100
Hourly Wages: $62.07
Number of Jobs in 2019: 71,400
Job Growth: 5%