In the right role, business can be a money-making career field. The highest paying business degrees can help you break into these competitive positions to earn the lucrative salary you're seeking.
DegreeQuery.com is an advertising-supported site. Featured or trusted partner programs and all school search, finder, or match results are for schools that compensate us. This compensation does not influence our school rankings, resource guides, or other editorially-independent information published on this site.
What Business Degree Makes the Most Money?
Many business careers have six-figure or near-six-figure salaries. Dozens of business and related jobs earn more than double the median annual salaries for all occupations.
Our list below of the highest-paying business degrees includes the 15 business degrees that prepare students for the positions with the highest median salary.
High-paying business careers are out there. To get them, you will need a solid education and an in-demand degree.
As you'll notice, the highest-paying business majors on our list run the gamut from undergraduate to graduate and generalist to highly specialized. That's because running successful business ventures takes all kinds of skills.
RELATED: What Are the Highest-Paying Business Entry-Level Jobs?
Some occupations in business administration call for an undergraduate degree. Others, like high-ranking management positions and roles that require highly specialized knowledge, need more advanced study.
Depending on what you want to do, you may need a broad or specialized business degree. You may major in a field closely related to business or a subject that seems less directly involved with the business world. What all of the highest-paying business degrees have in common is the significant earning potential they offer to students.
Here are 15 degrees that lead to a high-paying business career.
Related: How Many Jobs Are Available in Finance?
1. Master of Business Administration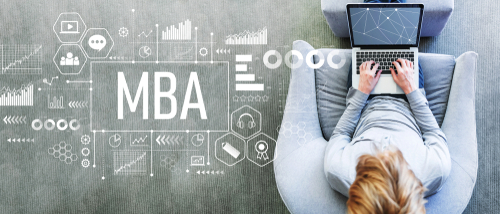 First on our list is undeniably one of the best business masters degrees: the Master of Business Administration (MBA).
The MBA degree is the traditional pathway for business professionals who want to advance into high-level (and high-paying) roles. The MBA is a graduate business degree that includes core courses in a broad range of business subjects, according to U.S. News & World Report, such as:
finance
accounting, management
marketing
strategy
operations
information systems
The traditional MBA program takes two years of full-time graduate study to complete. Many schools now offer these masters degrees in business programs in both part-time and accelerated study options in their online and on-campus programs.
RELATED: How Long Does It Take to Get a Business Degree?
What leads many people to consider an MBA the best business masters degree is its versatility. The MBA program gives you a flexible degree that includes graduate-level study across a range of business subjects. The MBA appeals to a range of employers in the world of business and finance.
Despite their strengths as generalist business masters degrees, MBAs do offer some opportunity to gain more in-depth, specialized knowledge of particular business subjects. Students may choose a specialization or concentration in a subject of interest.
RELATED: What Classes Will I Have to Take for a Degree in Business Administration?
Among the most popular MBA specializations are:
Finance
Supply chain management
International business
Computer information systems
Entrepreneurship
Marketing
Sustainability
There are plenty of roles you can hold with your MBA. It helps to choose a well-respected school and a sought-after specialization. Many of the more lucrative business career paths are open to students who earn an MBA with a relevant concentration.
Chief executives like CEOs typically need an MBA. Chief executives have the highest-earning role in the business world. The median salary for chief executives was almost five times the median wage for all occupations in 2021, the Bureau of Labor and Statistics (BLS) reported. As a result, if you're asking "What business major makes the most money?", the MBA is probably the best answer.
Chief executives are top managers who hold titles such as president, executive director and managing director. They oversee the big-picture direction of the company or organization, according to the Bureau of Labor Statistics.
Management analyst is another possible job for an MBA graduate. While not nearly as lucrative as chief executive, management analyst still ranks high on the list of the top-paying business careers, with the BLS reporting a near-six-figure annual salary.
A management analyst acts as a business consultant. They provide valuable advice that helps companies improve productivity, efficiency and profitability. An MBA is an important credential for those who want to be chief executives, management analysts and other high-level business professionals. The degree alone won't help you get to these senior positions. You will also need a great deal of experience and the leadership abilities to inspire confidence in companies and employees.
Job Titles: Chief Executive, Management Analyst
Median Salaries (2021): $179,520, $93,000
Occupation Group: Management
2. Bachelor's in Management Information Systems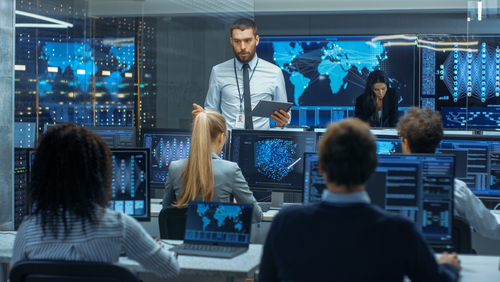 Some of the highest-paying jobs in the business world revolve around technology. A degree in computer science or information science can help prepare students for technological roles. These play an important part in the success of modern businesses. If you want one of the most profitable positions in the business world, you will need more than just computer knowledge. You must develop a background in business theory and practices. You can then apply that computer knowledge to help your company achieve its goals.
RELATED: The 20 Best Masters in Cyber Security Online
A bachelor's degree in management information systems (MIS) is a great choice. It combines business classes with the mathematics, software development and computer programming courses of a computer science program. By the time you graduate from an undergraduate MIS degree program, you will understand how computer coding and technology works. You will also learn to use computer technology to solve an organization's problems.
A degree in MIS can help you get a position as a computer and information systems manager. This program is sometimes called information technology (IT). Managers and IT project managers figure out what a company's technology needs are based on their goals and challenges. They implement systems that meet these needs.
Even the lowest-paid information systems managers have a fairly high salary. The BLS reported that computer and information systems managers at the 10th percentile – that is, the 10 percent of workers in a given occupation who earn the least – still earned a median wage that amounted to upwards of $30,000 more per year than other operations management roles in 2021.
Earning your MIS degree can also qualify you for a role as a database administrator. Database administrators are responsible for creating, maintaining and keeping secure the electronic databases that have the information a business uses to operate. While not quite as high-paying as a manager role, this technology position had a median salary of $96,710 in 2021, according to the BLS. The Bureau of Labor Statistics also predicted for this occupation a positive job outlook with faster-than-average job growth.
Job Titles: Computer and Information Systems Manager, Database Administrator
Median Salaries (2021): $159,010, $96,710
Occupation Group: Management
3. Bachelor's in Marketing
Getting people to buy your product or service is crucial to the success of a business. Whether a company focuses primarily on business to business (B2B), business to consumer (B2C) or business to government (B2G) transactions, you need marketing and sales professionals on your team. In a bachelor's degree program in marketing, students learn about consumer behavior and how to influence people's purchasing decisions. They take coursework such as:
advertising
sales
marketing research
strategic marketing
marketing management
Students must understand the data behind marketing campaigns. It is just as important for them to learn to create winning advertisements and marketing strategies. You should expect to take classes in finance, statistics and analytics. Some programs include specialized aspects of marketing like social media marketing, e-commerce and public relations. Marketing majors take business classes such as:
economics
management
business law and ethics
When you earn your marketing degree you can begin a path to the role of marketing and sales manager. The job duties may be different from one employer to the next. It can even be different from one job title to another. Marketing and advertising managers work more behind the scenes. They develop the campaigns and strategies that promote a company and its products or services. Sales managers, on the other hand, focus more on leading teams of sales representatives. They handle tasks like:
training sales staff
setting sales goals
measuring progress toward those goals
The salary of a marketing and sales manager depends on the size of the employer and scope of the job duties. A marketing manager for a major national or global corporation will earn more than a marketing manager for a small business that makes mostly local transactions. A bachelor's degree in marketing will prepare you for more entry-level roles like marketing specialist.
RELATED: How Much Can I Make With a Degree in Digital Marketing?
Job Titles: Marketing & Sales Manager, Marketing Specialist
Median Salaries (2021): $135,030, $63,920
Occupation Group: Management
4. Master's in Finance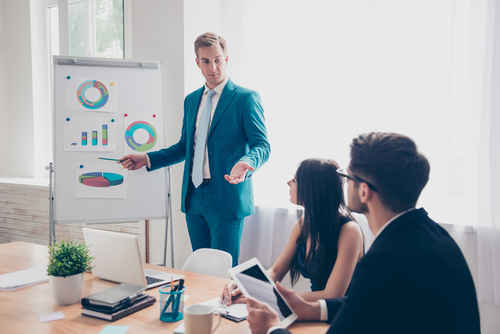 MBAs aren't the only suitable masters degrees for business majors. Some of the top-paying business degrees are specialized master's programs, like the Master of Finance degree.
There are two kinds of graduate degrees in the field of finance. Some students earn an MBA in finance. This business degree is a master's degree with an emphasis on business in general that includes some specialized studies in finance.
There is also a specialized finance degree available at the master's level of study. This is business degree for graduate students who are looking to delve deeper into the field of finance rather than dividing their studies between a wide array of business subjects.
There are several reasons to consider earning a master's in finance degree. For one thing, many employers are seeking candidates with a targeted educational background. Also, you can complete a traditional master's in finance degree program in just one year. That's half the amount of time it would take to earn an MBA in finance degree.
A master's in finance degree helps students who want to work as financial managers. These management professionals are in charge of the overall financial health of a company or organization.
Financial managers handle a wide range of responsibilities. For example, they create financial statements. They oversee the efforts of finance workers. They analyze market trends to develop business forecasts.
Technically, it is possible to get a finance manager position with just a bachelor's degree and extensive work experience. However, there will be strong competition for these management roles. Having a master's degree and graduate-level skills in financial analysis and software can help candidates stand out from the crowd and impress prospective employers. In addition to a master's degree, aspiring financial managers may also want to pursue professional credentials. Some of the most common credentials in financial management are:
The CFA Institute's Chartered Financial Analyst (CFA) certification
The Association for Financial Professionals' Certified Treasury Professional credential
Job Titles: Financial Manager
Median Salaries (2021): $131,710
Occupation Group: Management
5. Bachelor's in Supply Management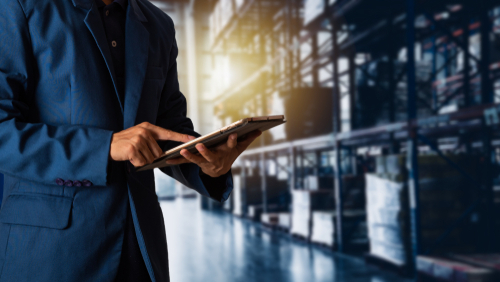 All kinds of organizations, from retailers to manufacturers, need some form of supplies to keep their operations running. Supply management is the operational process of obtaining goods and materials for a company or organization's use. This may be for internal use, for manufacturing purposes or retail sales. You might also hear related terms like supply chain management and logistics.
Coursework that is common in undergraduate supply chain management degree programs includes:
introduction to supply management
principles of microeconomics and macroeconomics
strategic management
supply chain strategy and practice
manufacturing planning and control
behavior and organization.
Often, students also take more general business courses, such as classes in business leadership, business communications and business laws and ethics. Hands-on experiences and internship opportunities are an important part of many supply management degree programs. The experience students gain is valuable in helping them get started in the career field.
A bachelor's degree in supply management can put you on the path to a career as a purchasing manager. This is a position with a six-figure median annual salary. Purchasing managers:
develop and implement plans to get the products a business needs
compare vendors and suppliers
decide which business offers the best quality products or materials for the best price
forge and maintain relationships with suppliers
handle price and contract negotiations
oversee the work of buyers and purchasing agents
The purchasing manager is a high-level role, one in which even the 10th percentile earned a salary around $77,310 as of 2021. To reach this position, candidates usually need a minimum of five years of experience acting as purchasing agents or buyers.
Job Titles: Purchasing Manager, Buyer or Purchasing Agent
Median Salaries (2021): $127,150, $63,470
Occupation Group: Management
6. Master's in Human Resources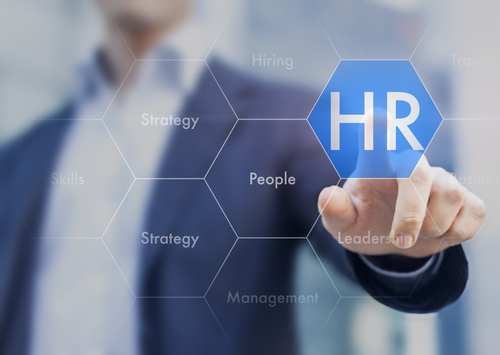 Supplies aren't the only thing businesses need to succeed. To run effectively, companies and organizations also need to have hardworking employees. They need those employees to be trained properly and working as efficiently as possible.
Graduate degree programs in human resources are among the best business masters degrees. These programs teach students how to handle the important administrative duties that relate to staffing and employee relations. In a master's in human relations degree program, according to U.S. News & World Report, students take core courses such as:
Employee and labor relations
Organizational change
Human relations management strategy
Conflict management
Employment and labor law
Collective bargaining
Human performance improvement
Compensation and benefits
Students often choose to take elective courses that lead to a specialization in subjects such as project management, staffing and recruitment or training and development. Many master's degree programs in human resources also include some sort of final capstone experience. This may take the form of an internship, thesis or research project.
RELATED: What Salary Can I Expect With a Human Resources Management Degree?
A master's degree in this field gives you the skills needed to become a human resources manager. Lower-level human resources management roles are available to candidates with just an undergraduate degree. However, having a master's degree will improve a candidate's job prospects in this competitive field, according to the BLS.
Human resources managers serve an important role. They connect a company's employees with its management and administration team and handle job duties such as recruiting staff and handling any employee issues that arise. Training and development manager is another role you can go for with a graduate degree in human resources. Unlike the more general role of human resources manager, these professionals focus on training the company's workforce.
Both of these management roles typically require a minimum of five years of related work experience, often in roles such as human resources specialist or training and development specialist.
Job Titles: Human Resources Manager, Training and Development Manager
Median Salaries (2021): $126,230, $120,130
Occupation Group: Management
7. Master's in Economics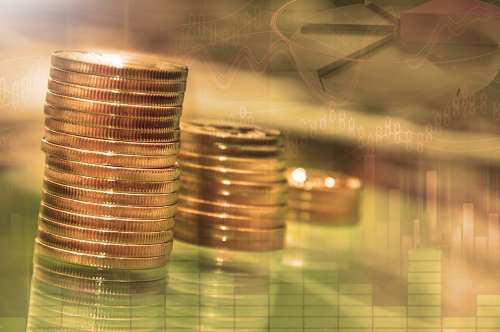 Economics is the study of how resources are transferred and used. Money, real estate, natural resources, labor and time are studied in a bachelor's program.
In a master's in economics degree program, students study:
theory and principles of microeconomics and macroeconomics
Mathematics (such as statistics and econometrics)
international economics
labor economics
financial economies and risk
managerial economics
applied econometrics
economic development and growth
While it's not necessary to have an undergraduate degree in economics to get started in a graduate program in the subject, it is important to have a solid mathematics foundation. Undergraduate-level coursework in calculus is a prerequisite for most graduate economics programs, according to U.S. News & World Report. Some master's in economics programs offer students the chance to specialize in a topic like advanced theory or financial economics.
A graduate degree in economics can prepare you for a career as an economist, a high-paying business-related role. Economists fit more closely in the category of social scientist than business professional. However, with a six-figure median annual salary and a lucrative $193,690 wage at the 90th percentile as of 2021, economist is among the highest-paying business careers all the same.
In the business world, economists don't just study the production and distribution of various kinds of resources. They also use their findings to develop data-backed business recommendations.
More than one-third of economists work for the federal, state or local government. Many others work in management consulting or research and development services. An economics degree can prepare graduates for other roles, too. In fact, most students who graduate from an undergraduate economics degree program don't go on to become economists. Instead they find business roles such as research assistant, financial analyst and market research analyst, according to Forbes.
Job Titles: Economist
Median Salaries (2021): $105,630
Occupation Group: Other Business-Related Occupation
8. Bachelor's in Engineering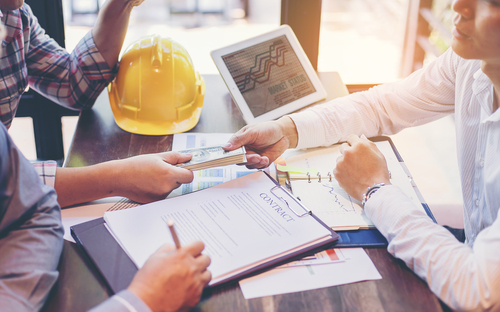 On the surface, one of the best-paying business degrees, engineering, may not seem like a business degree at all. Engineering degrees incorporate a great deal of math, science, computer software training and practice in engineering design. Still, the architectural and engineering services industry is a major part of the business world. Success as an engineer hinges on an understanding of business principles as well as engineering principles. Engineers need to take into account clients' needs, budgets and timetables in planning an engineering project.
At the undergraduate as well as graduate level, most engineering degree programs focus on a particular discipline of engineering. Each of these disciplines includes studies in core courses such as:
Science
Mathematics
principles of engineering
All high-quality engineering programs allow students the opportunity to gain hands-on experience working in laboratory and design studio settings. Most encourage or require some form of an internship opportunity. However, the precise curriculum of an engineering program depends heavily on the specialization the student is pursuing. Among the most popular engineering specializations are:
civil engineering
computer engineering
construction engineering technology
electrical engineering
mechanical engineering
petroleum engineering
software engineering
Students majoring in computer engineering or software engineering may devote much of their studies to computer science or computer programming.
RELATED: Which Degree Is Best for a Software Engineer?
Students in a civil engineering program focus more on engineering mechanics and systems.
Becoming an engineer in your chosen discipline is the traditional career path following an engineering degree program. However, some engineering graduates choose a different, and at times more lucrative, career. The $103,710 annual salary the Bureau of Labor Statistics reported for sales engineers in 2021 was more than the median salaries of:
Electrical and electronics engineers
Mining and geological engineers
Marine engineers
Materials engineers
Biomedical engineers
Health and safety engineers
Environmental engineers
Mechanical engineers
Industrial engineers
Civil engineers
Agricultural engineers
Sales engineers develop the same level of engineering knowledge in their discipline as students who go on to become professional engineers, but they put that knowledge to work in the business world. A sales engineer is responsible for selling highly technical products and services to clients, typically businesses. Sales engineers are necessary when the product is so technical that it takes a salesperson with a college-level engineering background to understand the science behind the product. They can explain that information to clients in clear, accessible language.
Job Titles: Sales Engineer
Median Salaries (2021): $103,710
Occupation Group: Sales
9. Bachelor's in Actuarial Science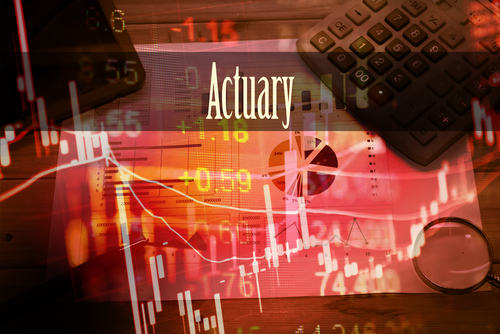 Actuarial science is the study of risk. Majors in actuary science degree programs have strong analytical skills. They use numerical data to identify the mathematical likelihood of an outcome occurring. An actuarial science program typically includes coursework in:
Algebra
Calculus
Probability and statistics
Microeconomics
Macroeconomics
Business and finance
In addition to these core courses in math and business, actuarial science majors can benefit from taking classes in computer science and communication.
Graduates from an actuarial science program need to have skills in:
Public speaking
Written communication
Computer programming
Using databases, spreadsheets and statistical analysis tools
College degree programs in actuarial science may also include preparation for the actuarial exams candidates must pass to attain certification. There are around 200 colleges across the globe that offer degree programs in actuarial science.
RELATED: What Degree Do I Need to Be an Actuary?
A degree in actuarial science is an excellent start to a career as an actuary. These mathematics professionals earn a lucrative living. The $105,900 median salary the BLS reported for 2021 lands them among the best-paid employees in the business world. They also had an exceptionally high 10th percentile wage of $63,260 and 90th percentile wage of $206,820. More than 70 percent of actuaries worked for the finance and insurance industry as of 2021, according to the Bureau of Labor Statistics. Other actuaries find employment in the professional services industry, management and government entities.
Some of the different types of actuaries include:
Health insurance actuaries
Life insurance actuaries
Property and casualty insurance actuaries
Pension and retirement benefits actuaries
Enterprise risk actuaries
Their work helps determine the terms and rates of insurance policy contracts as well as companies' financial strategies. Earning certification is essential for full professional status as an actuary. This requires successful completion of professional actuarial exams.
Job Titles: Actuary
Median Salaries (2021): $105,900
Occupation Group: Other Business-Related Occupation
10. Bachelor's in Health Administration or Health Management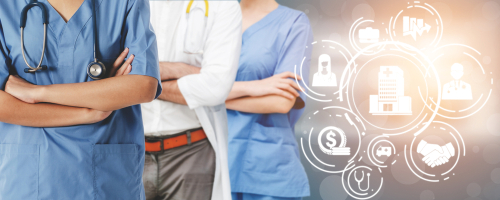 Managing the business side of the healthcare industry requires a background in both business studies and the issues facing healthcare providers. An undergraduate degree program in health administration or health management combines these studies in a focused curriculum. It equips graduates with the skills needed to oversee the operations of a hospital or medical practice.
Business courses are an important component of a health administration curriculum. According to U.S. News & World Report, students in a healthcare management program typically take classes in the following subjects of study:
Human resources
Economics
Finance and leadership
Health law and regulations
Standards for healthcare staff
Policy issues in healthcare
Medical facilities management
Critical issues in healthcare
Some health administration programs allow students to pursue a specialization such as health care informatics systems, long-term care management or public administration. Often, students complete an internship or practicum to attain hands-on work experience.
With a degree in health administration or health management, you can be on your way to a role as a medical and health services manager. Sometimes called health care executives or health care administrators, these management professionals don't provide care themselves. They direct and coordinate care to make sure that medical facilities run efficiently and that patients get adequate treatment.
With a $101,340 median salary and a $205,620 90th percentile wage as of 2021, medical and health services manager is among the most lucrative business management positions. This is also a rapidly growing management role. The BLS predicts a "much faster than average" 28% job growth rate for opportunities for medical and health services managers between 2021 and 2031.
Nearly a third of medical and health services managers oversaw the operations of hospitals as of 2021. Others worked in physicians' offices, nursing homes, home health services and government entities.
Job Titles: Medical and Health Services Manager
Median Salaries (2021): $101,340
Occupation Group: Management
11. Bachelor's in Finance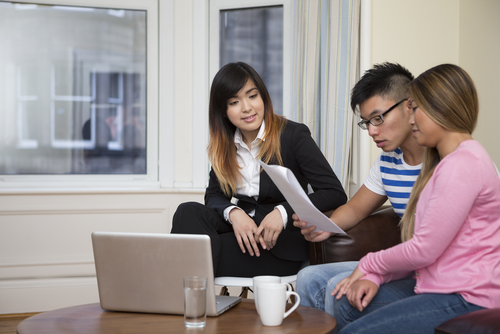 Finance is consistently one of the highest-paid business majors for undergraduates.
At the bachelor's level, a finance degree program introduces students to the basics of business, accounting and financial reporting and analysis. Later in the curriculum, U.S. News & World Report noted, students will encounter more in-depth coursework in subjects such as the following:
Risk management
International finance
Investment principles
Corporate finance
Portfolio management
Financial institutions and markets
Insurance
Financial management
Regulatory issues in finance
By the time students graduate with their bachelor's in finance degree they should understand:
The different types of financial assets and how to manage them to promote growth
The factors that determine an organization's financial health and how to evaluate those factors
How to budget for the company's expenses and analyze the company's finances and the industry's financial markets
Some undergraduate finance programs include a specific focus on financial planning, according to the BLS.
Among the most lucrative careers you can attain with a bachelor's degree in finance are personal financial advisor and financial analyst.
A personal financial advisor works directly with individuals helping them plan for and achieve their financial goals. These professionals might help clients weigh their options when it comes to:
making investment decisions
saving for college or retirement
planning their estate
minimizing their tax burden
purchasing insurance or real estate mortgages
Financial analysts, on the other hand, focus more narrowly on analyzing investment opportunities. They may work with individuals, but they also work with companies. Financial analysts find employment in banks, mutual funds, pension funds, insurance companies and securities firms, the BLS reported. Some work on the "buy-side," where they focus on obtaining investments. Others work on the "sell-side" and seek investors to purchase their stocks and bonds.
Personal financial advisors have a higher median salary ($94,170, as of 2021), but financial analysts have an exceptionally high 10th percentile wage among financial specialists ($57,900). This data shows that even the lowest-paid analysts are earning a good income.
Job Titles: Personal Financial Advisor, Financial Analyst
Median Salaries (2021): $94,170, $91,580
Occupation Group: Financial Specialist
12. Master's in Statistics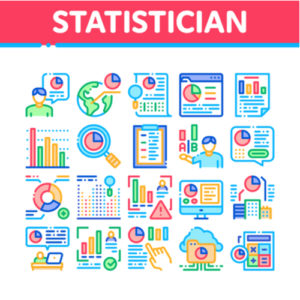 Statistics is the scientific study of analyzing and interpreting numerical data. Students majoring in statistics commonly take a blend of math and science courses that include:
Calculus
Linear algebra
Survey methodology
Perimental design
Statistical theory
Probability
Graduates of statistics degree programs need to have a well-rounded background. Students often take courses in engineering, physical science, chemistry, biology and health services, particularly as undergraduates.
Statistics students don't work only with formulas but also with computer software. In fact, using data analysis software is so integral to the study of statistics that it is also recommended that students take some computer science and computer programming courses. Some entry-level roles in the field of statistics are available to graduates from a bachelor's degree program. However, most roles require that candidates hold at least a master's degree, if not a Ph.D.
RELATED: Statistics Jobs: What Kind of Job Can You Get With a Degree in Statistics?
Statistician is the job title given to math professionals who gather and evaluate data through statistical methods to gain insight into solving problems. A statistician is responsible for everything from figuring out what data can help a company gain valuable insight to devising and implementing ways to attain that data and finally analyzing the information they collect. Statisticians work in several different employment environments, including federal government agencies and college and university settings. In the business world, most statisticians find jobs in:
scientific research and development services
finance and insurance
management consulting services
For statisticians, the career outlook is highly positive. While the expected increase in job opportunities for all occupations is just five percent between 2021 and 2031, statisticians are looking at a "much faster than average" growth rate of 31 percent. With a median salary of $95,570 and a 90th percentile wage of $157,300 as of 2021, statistician is one of the top-paying business careers and the third most lucrative math career.
Job Titles: Statistician
Median Salaries (2021): $95,570
Occupation Group: Other Business-Related Occupation
13. Bachelor's in Accounting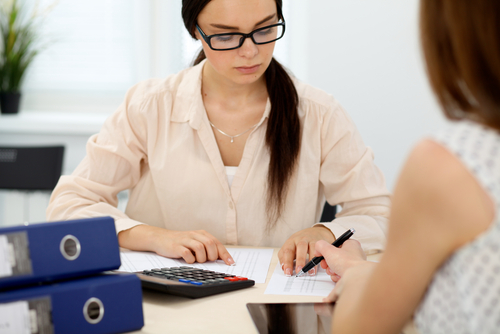 It's a common misconception that an accounting degree is all about mathematics, according to U.S. News & World Report. True, you do need to have solid math skills to succeed in the degree path and any career that follows. Still, accounting is a business degree program, not a math program.
RELATED: How Long Does It Take to Become an Accountant?
Accounting is the work of preparing financial statements and reports. In a bachelor's degree program in accounting, students take courses such as:
Fundamentals of accounting
Principles of accounting
Auditing principles
Internal auditing
Financial accounting
Managerial accounting
Financial reporting
Business law
Finance
Economics
Business communications
By the time students graduate from an undergraduate accounting degree program, they will understand the workings of business transactions and how to prepare a wide variety of financial reports. They will not, however, have met the 150 semester hours of college study needed to be eligible for the certified public accountant (CPA) credential. For that reason, many graduates of bachelor's in accounting degree programs go on to attain a master's degree in accounting or an MBA.
RELATED: What Are the Highest-Paying Jobs With an Associates Degree in Accounting?
An undergraduate accounting degree can prepare you for a couple of possible positions in the business world. Financial examiner and accountant are the most notable. Accountants and auditors earned a median wage of $77,250 annually as of 2021, according to the BLS. They follow a fairly direct career path, work with individuals or companies to prepare accurate financial statements and offer advice for making smart financial decisions. Tax returns, balance sheets and income statements are just a few of the types of financial reports accountants are responsible for creating.
Financial examiners are the higher paid of the two occupations, earning a median salary of $81,090 per year. These professionals focus more narrowly on the rules and laws companies have to follow with regards to financial practices and reporting. Some financial examiners specialize in "risk scoping," assessing the financial wealth of institutions such as banks and credit unions. Others are more concerned with "consumer compliance." They ensure financial institutions abide by the laws designed to protect consumers from predatory lending practices. Nearly one-fifth of all financial examiners worked for the federal or state government as of 2021, according to the BLS. Other financial examiners work in credit inter-mediation, financial investments and management.
Job Titles: Financial Examiner, Accountant
Median Salaries (2021): $81,410, $77,250
Occupation Group: Financial Specialist
14. Bachelor's or Master's in Operations Research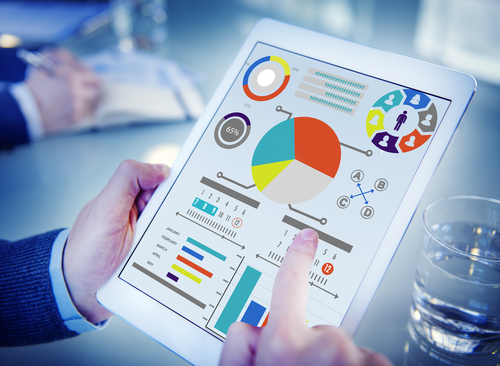 Operations research is a math-heavy degree program. This is one of the highest paid business degrees that is best students for students with strong analytical and mathematics skills.
Core courses such as calculus, statistics and linear algebra are essential to success in the field of operations research. Students should also take enough computer science coursework to thoroughly understand the software used to run statistical analyses and model data. It's also a good idea for operations research majors to take classes in subjects that need quantitative analysis, such as economics, political science and engineering.
Should you go for a bachelor's degree in operations research, or a master's degree? That depends on what you want to do with the degree. An undergraduate degree in operations research or a similar program is sufficient to attain some entry-level roles in the field, according to the BLS. However, there are some jobs you won't be able to get unless you have a master's degree or a Ph.D. Having an advanced degree can improve your job prospects considerably.
With a degree in operations research or a similar educational path, you can pursue a career as an operations research analyst. This math professional applies quantitative, statistical and analytical methods to data to develop solutions to real problems facing businesses and organizations. While their work uses mathematical principles, the challenges operations research analysts face aren't quite as simple as solving an equation. These professionals don't just look for any solution, but instead for the best solution. That requires analyzing the pros and cons of a variety of different actions.
One-quarter of operations research analysts worked in the finance and insurance industry as of 2021. Others found employment in professional and scientific services, manufacturing, management and the federal government. In addition to having a high median salary of $82,360, operations research analysts also enjoy a highly positive job outlook. The BLS predicts that operations research analysts will see a "much faster than average" job growth rate of 23 percent between 2021 and 2031.
Job Titles: Operations Research Analyst
Median Salaries (2021): $82,360
Occupation Group: Other Business-Related Occupation
15. Master's in Industrial Organizational Psychology
You might associate the field of psychology more with counseling or clinical treatment than with business. However, industrial-organizational psychology is a specialized discipline of psychology that focuses on how humans behave in the workplace and other organizations, according to the American Psychological Association.
You can pursue a master's degree in industrial-organizational psychology even if you didn't major in psychology as an undergraduate student. You will just need to complete certain prerequisites, such as introductory and experimental psychology coursework. At the graduate level, The Princeton Review reported, coursework in industrial-organizational psychology includes:
Psychology
Human resources
Business and management
Organizational development
Personnel selection
Training in organizations, work motivation and attitudes
Leadership and strategic change
Performance measurement
Some form of field work may also be required. A typical master's degree program in industrial-organizational psychology can be completed in one and a half to three years, The Princeton Review reported.
An industrial-organizational psychologist applies his or her knowledge of human behavior to the specific setting of the workplace. These psychology professionals help businesses find ways to improve productivity and workplace culture and resolve management and employee performance problems by implementing psychological principles and practices. Their goals may range from developing fair and constructive company policies to raising employee morale and developing effective working styles.
In most specialties of psychology, you need a Ph.D. to become a psychologist. Industrial-organizational psychology is an exception to that rule, the BLS reported. Candidates with a master's degree can begin working in entry-level industrial-organizational psychologist roles.
With a median salary of $81,040 and a 90th percentile wage of $133,890 as of 2021, industrial-organizational psychologist is among the most lucrative business careers without a business degree.
Job Titles: Industrial Organizational Psychologist
Median Salaries (2021): $81,040
Occupation Group: Other Business-Related Occupation
Editor's Note: No one educational or career path is right for everyone. If you aspire to rise to a well-paid position in the business world and make the big bucks, you need to weigh your options and consider all of the factors that will affect your professional life. What are your strengths and interests? How will you get the experience you need to advance to your dream career? This list is a guide for you to start off your research into the right degree program and career path for you. For more information about the highest-paying business careers, check out this resource from the United States Bureau of Labor Statistics.
DQ Staff
Updated April 2023
For Further Reading: