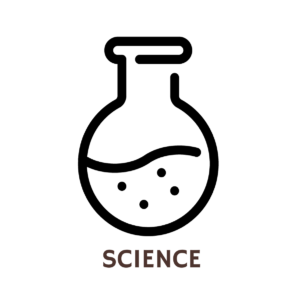 You've always wondered how the world works. Why star patterns change throughout the year. Or how trees change their colors in the Fall. Or perhaps, what would happen if everyone on Earth jumped up and landed at the same time.
This scientific impulse — to question how the world works, and proceed to find answers in a methodical way — is behind almost all of the scientific breakthroughs that make our world what it is today.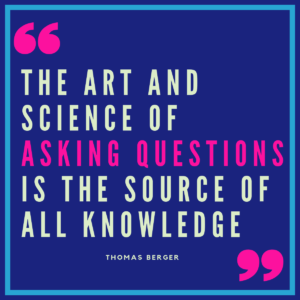 And luckily for you, there are more paths to scientific education as well as more jobs in the sciences than ever before.
Here at DegreeQuery we've worked with students and potential students of almost every subject matter; many of them hoping to study science. We've answered all sorts of questions revolving around science education. And the one that comes up more than any other is "what can I do with a degree in science?"
So here we are, outlining many of the paths you can take to become a scientist (or one of the many related roles) through pursuing a scientific education. First off, let's look at what exactly a degree in science is.
Check out our list of FAQs below, or proceed down the page for our guide on what can I do with a science degree?
Science Degree-Related FAQs
What Types of Science Degrees Are There?
The short answer: there are many degrees you can gain in the sciences.
Much like "humanities" or "technology" degrees, science encompasses many, many disciplines at the university level. Science degrees also fall into the categories of applied degrees — centered on learning skills specifically for a job — and research degrees focused on obtaining and sharing new knowledge in your field.
Science degrees can be broken down into a few large groups including social sciences, hard sciences, and applied sciences. Let's take a look at what degrees fall into these categories below:
Common Social Sciences in University Settings
Anthropology
Cognitive Science
Criminology
Cultural studies
Development studies
Economics
Education
Environmental studies
Gender and sexuality studies
Geography
History
Information science
Law
Library science
Linguistics
Management
Political science
Psychology
Public administration
Social work
Sociology
Social science degrees apply scientific methods to questions related to society and relationships between individuals. Questions considered by social sciences can include things like:
Why are some people better at dealing with adversity?
What are the best ways to promote productivity among workers?
Why do small children babble?
What are the most efficient ways to promote voter turnout?
As you can see, social sciences cover a wide variety of inquiries. Though all social science inquiries (and fields of study) are centered around the study of individuals and society.
Natural Sciences
Natural Sciences (often called "hard" sciences) focus on applying modes of scientific inquiry to the natural world (and beyond). While hard sciences don't specifically focus on answering questions about society and individuals, many "hard" science discoveries have greatly impacted us all.
Examples of discoveries in the natural sciences include:
The discovery of penicillin
The law of gravity
The discovery of other planets in our solar system
The untangling of the human genome
"Why" we get stomach flu
And many other questions
There are many specializations within the natural sciences, as well as many more applied degrees that relate to the natural sciences. A quick list of natural science degrees available at the university level includes the following:
Astronomy
Physics
Chemistry
Biology
Atmospheric Science
Oceanography
Geology
Materials Science
(Learn more about the highest-paying jobs with a biology degree.)
Within each of the above fields of study, there are many subdisciplines. But broadly speaking most of the natural sciences fall into one of the above.
Applied Sciences
Applied sciences take the lessons and methods of social or natural sciences and apply them so as to solve a particular type of problem.
Many applied sciences are multidisciplinary. For example, nursing science may look at social sciences including management and psychology, as well as natural sciences like chemistry and biology. Depending on their focus, engineers may regularly apply knowledge from chemistry, physics, geology, or materials science.
There are too many branches of applied science to go over in our current article. But some of the most common applied sciences are listed below:
Engineering Fields
Business Fields
Medical Fields
Counseling Fields
Educational Fields
What Can You Do With a Degree in Science?
The short of it is a lot. The longer answer is a little more complex and depends on what type of degree you hold.
Holding a degree in science, particularly one denoted by the word science in the type of degree (ex: Bachelor's in Science, or Master's in Science) is emblematic of a number of things.
People that hold degrees in science are viewed as…
Having an understanding of the scientific method
Having the ability to read and process data and come to conclusions
Being quantitatively bright
Having the ability to communicate complex scientific concepts
Being well-rounded thinkers suited for many challenging and rewarding roles
Having an understanding of current literature in their field of study (depending on degree level)
What this means is that science majors are suited for jobs both inside and outside of science. Science degrees prepare students with quantitative skills as well as the ability to communicate. While switching to a role outside of the field of science you studied in will mean some on-the-job learning, most employers prefer candidates that show the potential for quantitative reasoning, ability to learn new skills, and the ability to communicate. Science degrees prepare you in all three of these areas.
Additionally, science degrees can prepare you for a career in the field that you studied in. Unlike some other degrees (such as some in the arts and humanities) where there aren't as many jobs in the field as there are graduates, there's a shortage of skilled science workers.
Some of the most in-demand and under-staffed careers related to science today include the following:
Biologists
Biomedical Engineers
Physicists
Chemists
Science Teachers
Geologists
Nuclear Engineers
Computer Scientists
Data Scientists
A Day in the Life of a Scientist
Scientists work a variety of settings, including governmental labs, hospitals, engineering firms, for pharmaceuticals, in university settings, and in the criminal justice system.
For this reason, it shouldn't come as a surprise that the "average day" of a scientist means many different things.
What is clear is that scientists — more than potentially any other field — are often involved with research. The scientific method, after all, is a method of conducting experiments to verify hypotheses. And this is precisely what many scientists are employed to do.
Additionally, some scientists may be employed to interpret data, to teach those of less advanced scientific knowledge, to present scientific findings, or to help apply scientific findings to make products of solutions.
Below we've listed the most common locations of employment by type of scientist:
Most Common Employment Locations for Chemists
Pharmaceutical and Medical Manufacturing
Chemical Manufacturing
Scientific Research
Most Common Employment Locations for Physicists
Scientific Research
Federal Labs
University Settings
Most Common Employment Locations for Biologists
Federal Government
University Settings
Scientific Research
Most Common Employment Locations for Geologists
Architecture and Engineering Firms
Oil and Gas Extraction
Scientific Consulting
Most Common Employment Locations for Psychologists
Elementary and Secondary Schools
Health Practitioner Offices
Individual and Family Services
Most Common Employment Locations for Economists
Federal Government
Scientific Research
Scientific Consulting
Most Common Employment Locations for Material Scientists
Scientific Research
Architecture and Engineering Firms
Management of Companies
Career Outlook for Scientists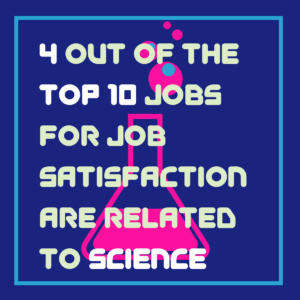 Technological advancements may be replacing workers in some fields, but scientists are responsible for making, honing, and maintaining these technological advancements. In short, even if automation takes many, many jobs, scientists will still be needed to create and maintain automation tools.
What this means is that scientific careers are some of the safest you can enter for job stability and earnings.
Below we'll list the current number of jobs in a variety of scientific fields, as well as the percentage increase in job numbers expected by 2026.
Physicists: 19,900 (+14%)
Chemists and Material Scientists: 96,200 (+7%)
Biologists: 19,400 (+8%)
Psychologists: 166,600 (+14%)
Geologists: 32,000 (+14%)
Economists: 21,300 (+6%)
(Source)
Aside from job security, job satisfaction is also important. A number of comprehensive job satisfaction studies have been completed in the last few years. A prominent job satisfaction survey made note of median salary, stress levels, work environment and projected growth in a number of fields.
The top-ranked jobs for job satisfaction that involve a great deal of science include the following (of the top 25 out of 200 jobs surveyed):
#2 – Medical Services Manager
#3 – Operations Research Analyst
#5 – Data Scientist
#6 – University Professor
#12 – Biomedical Engineer
#14 – Dental Hygienist
#15 – Diagnostic Medical Sonographer
#17 – Audiologist
#18 – Dietitian
#20 – Optometrist
#21 – Meteorologist
#23 – Economist
Science Degree Levels and Types
What you can do with a science degree ultimately depends on what science degree you pursue. Below we'll work through some of the most common science degree types (and levels) with the aim of informing you as to what you may be able to do with a degree.
Psychology Degrees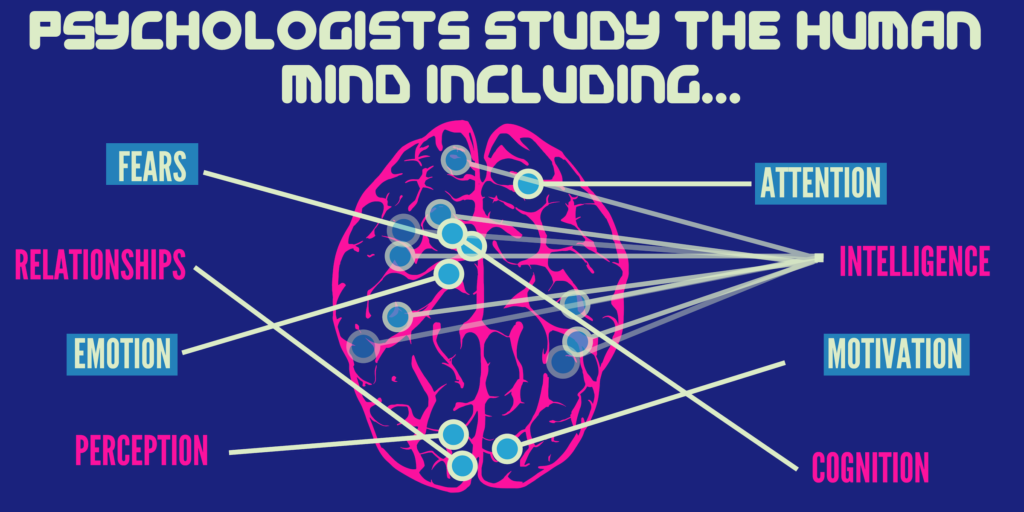 Psychology is one of the most popular undergraduate science degrees. At the undergraduate level, psychology degrees prepare you for grad school, can open some doors for entry-level psychology jobs, and generally make you a well-rounded thinker, writer, and speaker. These skills are transferable to a wide range of jobs or graduate school opportunities.
Psychology degrees are available at the associate's through doctoral levels. There are pros and cons to each level of psychology schooling, and they can lead to many different work settings, from elementary schools to private practice, to research hospitals.
Associates degrees in psychology require around 60 credit hours for completion, and most students complete their course of study in 1.5-2.5 years (with 2 being a "normal" pace). Students obtain a solid general education through general education requirements. These requirements include entry-level courses in a wide range of fields with the end goal of ensuring students know how to read, write, perform critical thinking and communicate clearly.
After general education requirements, an associates degree in psychology may include courses such as the following:
Introduction to Psychology
Abnormal Psychology
Psychology of Substance Abuse
Human Growth and Development
Research Methods in Psychology
And several electives
For those that wish to work in psychology roles, associates degrees are generally "transferred into" bachelor's level programs. This allows students to obtain bachelor's degrees at most colleges in as little as two years.
Bachelor's degrees in psychology are one of the most common science degrees out there. These degrees can prepare you for some entry-level psychology jobs, though for those seeking to work one-on-one with clients in a clinical or counseling psychology role, more advanced degrees are required.
Bachelor's in psychology degrees start with the same general education requirements that associates degrees require. They then proceed with some combination of the following courses:
Human Growth and Development
Abnormal Psychology
Psychology of Personality
Biological Psychology
Cognitive Psychology
Research Methods in Psychology
Multicultural Psychology
Learning Theories
Industrial Organizational Psychology
Statistics for Psychology
Several Electives
Capstone or Research Project
You can enter the psychology field with a bachelor's in psychology, proceed to another field, or enter grad school. Some psychology-centered roles you may be able to perform with a bachelor's in psychology include case manager positions, technicians, counselors (not performing one-on-one counseling), and rehab specialists.
Master's degrees in psychology prepare students for school counseling roles, career counseling roles, organizational and industrial psychology roles, and in some states can lead to licensure as counseling psychologists. For students that wish to become clinical psychologists, doctoral degrees are often required.
At the master's level, psychology degrees typically begin to specialize more. Students may specialize in degrees leading to a specific job such as forensic psychology or organizational industrial psychology. Other students may pursue master's level degrees that are stepping stones to doctoral degrees. These degrees include master's focused on clinical psychology and counseling psychology.
School psychologists comprise a large number of psychologists that practice with master's degrees. A number of degree options are available to those seeking to become school psychologists or counselors. Some are more education-centered, while others focus on developmental psychology or a specific psychological school of thought. Most states have slightly different standards required for school psychologists to gain a license.
Doctoral degrees for psychology are primarily offered through three degrees: Ph.D. programs, Ed.D. programs, and Psy.D. programs. As with most disciplines, Ph.D. programs seek to prepare students to perform original research and teach at the university level (if they so choose).
Doctor of Psychology (Psy.D.) degrees are professional doctorates that — while terminal degrees — do not primarily seek to prepare recipients to teach at the university level. These degrees often do not require a dissertation, and instead, focus on applied skills related to psychology jobs.
Doctor of Education (Ed.D.) degrees with psychological focus are sometimes research doctorates and sometimes professional doctorates. These degree programs look at psychology through the lens of education and can help to prepare school psychologists.
Chemistry Degrees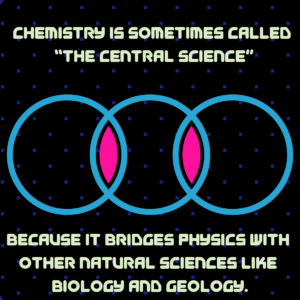 Chemistry degrees are offered primarily at the bachelor's through doctoral levels. Entry-level chemist positions are available after a bachelor's degree. Related degrees such a bachelor's in chemical engineering or biochemistry can lead to related roles.
In research settings, graduate-level chemistry degrees are more common, with many prestigious research labs only employing Ph.D.'s as full chemists. As with most science degrees, paths into teaching are available at almost every degree level, though a Ph.D. is often required to teach at the university level.
Bachelor's in Chemistry degrees provide one of the strongest natural science backgrounds one can achieve at the undergraduate level. These degrees can prepare you for a wide range of graduate schools including chemistry, medical school, biochemistry, or engineering.
As with other bachelor's-level degrees, degrees in chemistry require around 120 semester credit hours for graduation. The course of study often begins with general education requirements. These requirements are not within the field of chemistry, though aim to ensure that graduates are well-rounded in their university knowledge, can think critically, can read and write well, and are articulate.
Once into the major courses, chemistry majors will often take some arrangement of the following courses:
Intro to Biology
Organismal Biology
General Chemistry
Chemistry for Engineers
Organic Chemistry
Analytical Chemistry
Biochemistry
Corresponding Lab Courses for Much of the Above
A number of electives
What a Master's degree in chemistry students can begin to specialize more thoroughly. Generally speaking, chemistry master's degrees are applied, with students looking to pursue original research opting for doctoral programs. At the masters level, chemistry students will often gain a more advanced understanding of chemical research methods, and will focus on one area of applied chemistry. Examples of specializations at the master's level can include the following:
Analytical Chemistry
Biochemistry
Inorganic Chemistry
Organic Chemistry
Polymer Chemistry
Physical Chemistry
Additionally, some courses of study will focus chemistry education, clinical biochemistry, chemical engineering, or applied chemistry generally.
Master's degrees can help you advance to senior research positions in chemistry depending on your location of work. They typically require 30 credit hours and may be completed in 2 years or less.
Doctoral degree in chemistry are typically gained through a Doctor of Philosophy (PH.D.) in chemistry degree. This means that chemistry doctorates are research doctorates that provide a central aim of helping doctoral candidates to perform original research and gain preparation for teaching at the university level.
Of course there are plenty of work settings outside of universities for Ph.D.'s in chemistry. But the fact that the Ph.D. is the main route to a doctorate in chemistry means that students seeking this degree should be prepared to spend several years performing original research to prepare their dissertation.
Physics Degrees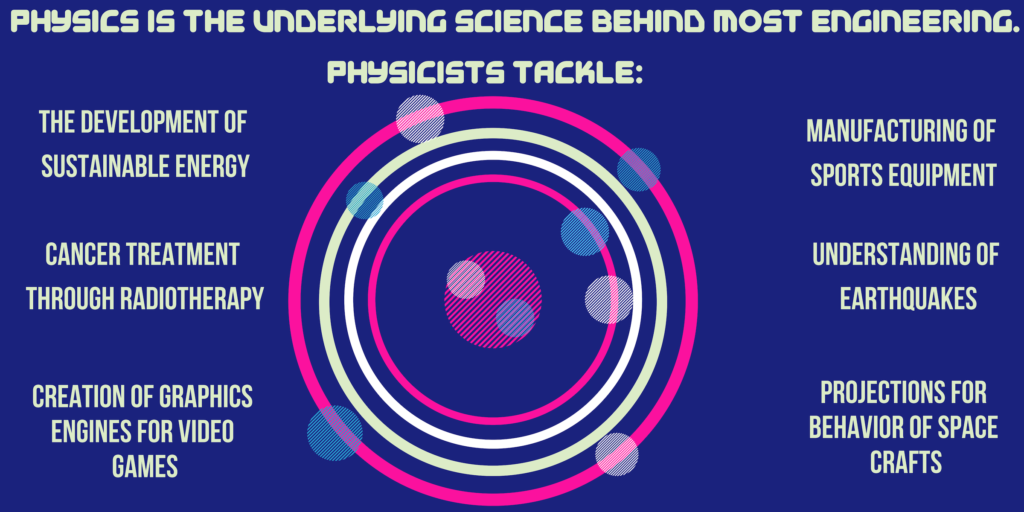 Physics degrees are primarily offered at the bachelor's through doctoral levels, and can lead to employment in a variety of engineering, research, and laboratory settings. Some of the largest employers of physicists include the Federal Government, private engineering and architecture firms, and universities.
A bachelor's degree in physics shares a great number of courses with mathematics and engineering degrees. It can be a great entry point into an engineering profession or lead to graduate school opportunities in a number of disciplines.
Bachelor's in physics degrees require around 120 semester credit hours for graduation, with the first third of the course of study often consisting of general education requirements. General education requirements do not focus on the major at hand (physics), but instead, ensure that the degree candidate is well-rounded in their learning and ability to think critically.
Once students are into major courses in physics, the following courses are often offered at the undergraduate level:
Physics for Engineering I and II
Electronics
Modern Physics
Mechanics
Electricity and Magnatism
Optics and Waves
Thermodynamics
Quantum Mechanics
Calculus I, II, and III
Differential Equations
Statistics
Furthermore, some bachelor's in physics programs offer the ability to specialize. Common bachelor's-level specializations include the following:
Biophysics
Teaching Physics
Computation
General Physics
Radiation Physics
At the master's level, many physics students may elect to pursue more applied coursework in engineering or architecture fields. For those seeking a master's in physics specializations in applied topics are usually offered. Additionally, graduates of physics master's-level programs are in a great position to gain admittance to a wide range of Ph.D. programs including astronomy, astrophysics, physics, neuroscience, or engineering.
Master's degrees in physics typically require 2-3 years for completion. And often offer specializations including:
Biomedical Engineering
Electrical Engineering and Computer Science
Engineering Science and Applied Mathematics
Interdisciplinary Biological Sciences
Mechanical Engineering
Materials Science
Those that obtain master's in physics find employment as senior engineers, in research settings, as founders of companies, or in teaching.
Finally, a doctorate in physics typically comes in one of two varieties: a doctor of philosophy (Ph.D.) in physics, or an applied doctorate such as a Doctorate of Engineering in a related discipline.
While doctoral candidates in both Ph.D. or D.Eng. programs may focus on a wide variety of physics-related topics, the main difference between the program types is that one is applied and one is research-based.
Ph.D. programs are built around the central goal of enabling students to perform original research in their field. Additionally, successful candidates in Ph.D. programs are expected to be able to teach at the university level upon graduation.
D.Eng. degrees offer a range of applied engineering-related degrees that are physics heavy. D.Eng. degrees with a focus on aerospace or (more broadly) engineering physics are common courses for those looking to work in engineering upon pursuing a physics-related Ph.D.
Geology Degrees
Geology degrees are in high demand in architecture, engineering, and oil and gas extraction fields. The entry-level degree required to enter many of these settings is a bachelor's degree, with greater opportunities with a master's or doctorate in geology.
A bachelor's in geology degree generally requires around 120 semester credit hours and is completed in around 4 years. After general education requirements (around the first third of a degree, generally) that focus on aiding students to become well-rounded learners, major courses can include:
Geology Laboratory
History of the Earth
Mineralogy
Igneous and Metamorphic Petrology
Sedimentology and Stratigraphy
Structural Geology
Watersheds
Calculus I, II, and III
Chemistry I and II
Physics I and II
A number of electives
While a number of career types can be available within geology after just a bachelor's the primary hiring parties for those with a bachelor's include the following:
Smaller oil and gas companies (particularly during booms)
Governmental or non-profit agencies
Primary and Secondary Schools
To obtain employment in geological engineering or in major oil and gas companies, master's or doctoral degrees in geology are needed.
We've covered geology in a number of pieces of content at DegreeQuery. Some of our favorites are listed below:
A master's in geology typically offers specialization into one applied field of geology as well as preparation for future Ph.D. programs. Common specializations within geology master's programs include the following:
Solid Earth Geochemistry and Petrology
Solid Earth Geophysics
Sedimentary Basins and Palaeoclimate
Water Resources
Geological Engineering
For those seeking to pursue a doctorate in geology, the primary degree sought is a doctor of philosophy (Ph.D.) in geology. As a Ph.D., doctoral geology degrees have the primary aim of supporting original research from doctoral candidates as well as preparing doctoral candidates to teach at the university levels.
Thought those are the primary aims of Ph.D. programs, obtaining a Ph.D. in geology doesn't "pigeon hole" one into academia. Rather, a wide variety of research positions as well as applied geology positions in oil, gas, and engineering value Ph.D.-holding geologists.
Economics Degrees
As with many of the social sciences, economics is a versatile study that can lead to jobs or graduate school in a wide variety of fields. Economics degrees are typically offered at the bachelor's, master's, and doctoral levels.
At the bachelor's-level of economics students pursue a four-year degree that often requires 120 credit hours of coursework. After general education courses (a well-rounded selection of courses meant to promote overall literacy and critical thinking) students proceed into more advanced major courses.
Typical courses offered at the bachelor's level in economics include the following:
Calculus I and II
Statistics I and II
Probability and Statistics in Engineering
Economic Principles
Microeconomics I and II
Macroeconomics I and II
Econometrics
History of Economics
Finance Electives
Microeconomics Electives
Macroeconomics Electives
While advanced degrees are typically required for jobs with economist in the title, a variety of related positions are available to those holding bachelor's in economics degrees. Some of these jobs include secondary civics or economics teacher, bookeeper, accounting (with additional coursework), financial advisor, financial analyst, and a number of other positions.
We've covered economics degrees in great detail elsewhere on DegreeQuery. If you're interested in pursuing a degree in economics, make sure to check out some of our other FAQs listed below:
At the master's level and beyond, those with economics degrees can begin to take on roles with economist in the title. Students at the master's level typically pursue theoretical economics or some more applied subset of economics or econometrics. Common specializations within a master's in economics degree include the following:
Public Finance
Labor Economics
Health Economics
Agricultural Economics
Development Economics
Financial Economics
Industrial Economics
or International Economics
Degrees typically require 10-24 months for completion depending on whether they are accelerated or not. Coursework at the master's level varies depending on one's specialization, but may include courses in the following:
Graduate-Level Microeconomics
Graduate-Level Macroeconomics
Graduate-Level Econometrics
Graduate-Level Data Analysis
And a wide range of electives and research opportunities
Applied Science Degrees
While the above categories constitute some of the more popular social and natural science disciplines, a wide range of degrees incorporate science to some degree.
The most common applied science degrees include engineering, business, and health care related degrees. If you came across our page looking for any of these applied science disciplines, make sure to check out our coverage of these topics below:
For Further Reading: