Many American high school graduates enroll in colleges and universities each year. An undergraduate degree has become standard for landing a job in the most lucrative career paths. You may be fresh out of high school, or a non-traditional adult student looking to further your career. Either way, choosing a field of study can be a daunting task. You may wonder about the highest-paying bachelor's degrees.  Before you enter into a degree program, it can be wise to look at salaries and career opportunities.
According to the Bureau of Labor and Statistics, the median annual salary in the United States is $39, 810. This ranking features the undergraduate majors which are most likely to land high paying jobs. A majority of these degrees are in the science, technology, engineering, and mathematics (STEM) fields. According to the U. S. Department of Commerce, STEM occupations are growing at 17%. Other occupations are growing at 9.8%. STEM degree holders have a higher income even in non-STEM careers.
The salaries are provided by PayScale.com, the Bureau of Labor Statistics, and Salary.com. Jobs are listed in order of their early career salary. The average annual salary is also included to show the range of income available based on experience, certifications and other education. Salaries and compensation packages depend on the individual company and location. In all cases, this list is a starting point. 
DegreeQuery.com is an advertising-supported site. Featured or trusted partner programs and all school search, finder, or match results are for schools that compensate us. This compensation does not influence our school rankings, resource guides, or other editorially-independent information published on this site.
1. Petroleum Engineer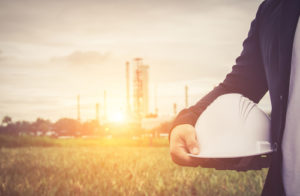 Entry Level Pay: $95, 678
Average Annual Salary: $137, 720
Petroleum engineering concerns activities related to the production of hydrocarbons. This can be either crude oil or natural gas. The field of petroleum engineering is important to life as we know it. Energy is a part of everyone's lives.
Experts agree that oil and gas will continue to play an important role in the world's energy supply.  Job demand continues to increase. Petroleum engineers play a variety of roles within the energy business. They design and track the drilling of wells used to locate and produce the oil and gas from the subsurface. They work with technology to detect types of fluids in rocks beneath the surface. They install and maintain the equipment that lifts fluids to the surface. Other emerging careers for petroleum engineering graduates include:
pollution clean up
underground waste disposal
hydrology
2. Marine Engineering and Naval Architecture
Entry Level Pay: $73,900
Average Annual Salary: $92, 400
Marine engineers work with engines and equipment of boats, ships, submarines and offshore facilities, like oil rigs. They research and develop machines and systems to thrive in aquatic environments. The related field of naval architecture involves work in marine and offshore structure design, thermodynamics and ocean engineering practices.
Entry-level positions in both marine engineering and naval architecture need a bachelor's degree. Marine Engineering students often have the opportunity for internships or work-study to gain experience. Marine Engineering careers include: 
marine equipment specialist
ship's engineer
hydrographic surveyor
ship design engineer
marine structural engineer
marine systems engineer
propulsion engineer.
3. Computer Engineering
Entry Level Pay: $72,000
Average Annual Salary: $117,220
Computers have become a driving force behind many of today's technologies. They are an integral part of many large systems.  Computer engineering involves the design and application of computer hardware and computer software. Computer engineering is a dynamic field that continues to experience rapid professional growth.
Computer engineering curriculum covers engineering aspects of both hardware and software. A bachelor's in computer engineering equips graduates for careers across all economic sectors. This includes:
artificial intelligence
computer architecture
computer design
operating systems and networks
Robotics
software applications
4. Mining Engineering
Entry Level Pay: $71,300
Average Annual Salary: $91, 160
Mining engineering is the extraction of mineral resources from the earth. A mining engineer will use:
geology
mineral processing and metallurgy
geotechnical engineering
surveying
A mining engineer may manage any phase of mining operations. This includes exploration and discovery of the mineral resource, mine design and closure.
A bachelor's program trains students to plan, design, operate, and close mines. Some bachelor's degrees in mining engineering offer students the opportunity to choose an area of emphasis. This may boost their competitiveness on the job market. Quarry mining focuses on issues specific to construction aggregates and query sectors of the mining industry. Mineral processing and extractive metallurgy focus on procession of minerals into salable commodities such as metals or chemical compounds.
5. Chemical Engineering
Entry Level Pay: $70,300
Average Annual Salary: $108,770
Chemical engineering covers the development, design, and control of molecular change. Chemical engineer serves in a wide variety of industries. These range from chemical and energy companies to producers of all types of consumer and specialty products such as: 
pharmaceuticals
textiles
polymers
advanced materials
solid-state and biomedical devices.
With a bachelor's degree in chemical engineering, you will be able to design safe, sustainable equipment for large-scale chemical or biological manufacturing plants. You won't be stuck in the lab, though. Chemical engineers work to protect the environment by inventing cleaner technologies or modeling the environmental impacts of chemical processes. Careers are available in industry, government, consulting, and education. Areas of professional work include:
research and development
operations
technical service
product development
process and plant design
market analysis and development
process control
pollution abatement
6. Nuclear Engineering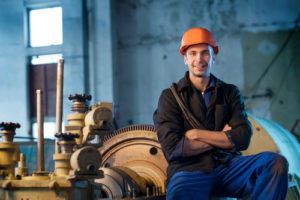 Entry Level Pay: $69,000
Average Annual Salary: $113,460
Nuclear engineering is the most integrated of the engineering disciplines. There are many components of nuclear systems:
medical imaging
nuclear fission reactors
ultrasensitive contraband detectors
fusion reactors
Nuclear engineers must be experts in their primary field. They must be knowledgeable in other fields such as electronics, thermodynamics, physics, and materials science.
An undergraduate degree in nuclear science and engineering develops the fundamentals of nuclear processes. These studies bring the student all the way to the design phase of nuclear-based systems, stressing social, health, and energy and security impacts. Studies also incorporate computer methods, thermal-fluid engineering, and electronics.
7. Electrical Engineering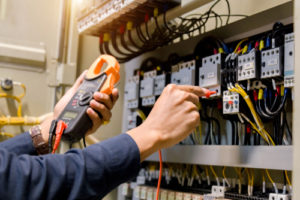 Entry Level Pay: $68,600
Average Annual Salary: $101,250
Electrical Engineering includes hardware and software systems, information systems, and physical technology. Students will learn about a range of state-of-the-art electronics and devices, signal processing and smart algorithms and their applications. They will engage in building sophisticated electrical systems.
Bachelor's degree programs educate students in the fundamentals of engineering. Graduates will contribute to a rapidly changing technology. Typical career paths of graduates include:
design
development
management
consulting
teaching
research
Many graduates seek further education in law, medicine, business, or engineering.
8. Software Developers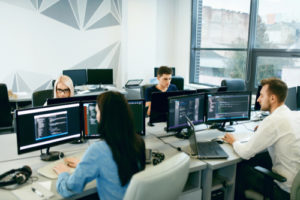 Entry Level Pay: $66,300
Average Annual Salary: $105,590
Computer developers design, develop, test, and evaluate software.   Software engineers instruct a computer, line by line, how to perform. They hold key positions in many industries. This includes:
medical
industrial
military
communications
aerospace
business
scientific
general computing
A bachelor's degree in software engineering provides students with a strong foundation in software engineering.  Programs will blend engineering principles, computing skills, project leadership, and software construction. This provides students with a well-rounded, comprehensive understanding of the software engineering field. (Learn more about which degree is best for a software engineer.)
9. Materials Science and Engineering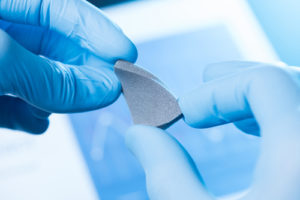 Early career pay: $66,300
Average Annual Salary: $93, 360
Materials science and engineering focuses on processing materials into engineering products. Science and engineering both play an equal part in work that is at the forefront of technology. It applies physics, chemistry, and biology to compose new products. Many have the potential to improve quality of life. 
A bachelor's degree in materials science and engineering will prepare students to create and innovate products that touch our everyday lives: prostheses, automobiles, mountain bikes, computers, cell phones, and more.  Students learn how to use principles in the systematic design of new materials. This degree opens doors to many sectors. It positions graduates at the forefront of many new technological developments.
10. Aerospace Engineering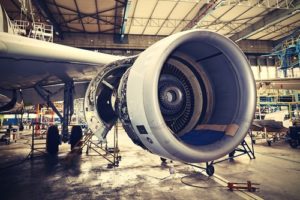 Early career pay: $65,300
Average Annual Salary: $116,500
Aerospace engineering developed because of the desire for aircraft systems for military, commercial, and civilian purposes. When the space age began, it was natural for these engineers to take part in the development of spacecraft systems. This branch of engineering became known as astronautical engineering or astronautics. The combined field is aerospace engineering or aeronautics and astronautics. The aerospace engineer must have a basic knowledge of:
physics
mathematics,
digital computation
disciplines of aerospace engineering. 
Aerospace engineers can work in areas other than aerospace engineering. They are employed in a wide range of careers.
The Bachelor of Science in Aerospace Engineering equips students to solve even the most complex challenges in design, propulsion, and systems for aircraft and/or spacecraft. Aerospace engineers design, test, inspect, and manufacture aircraft, spacecraft, satellites, and missiles. They may develop new technologies for use in aviation, defense systems, and spacecraft.
11. Industrial Engineering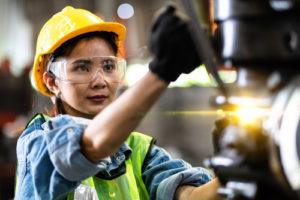 Early career pay: $64,400
Average Annual Salary: $88, 020
Industrial engineers design, analyze, and manage complex human-integrated systems.  This includes manufacturing systems, supply chain networks, and service systems. These systems consist of a combination of people, information, material, and equipment. Industrial engineers make sure these systems are efficient, safe and effective. They are problem solvers, innovators and designers who use math and behavioral science skills.  Industrial engineers work in a  range of organizations such as: 
manufacturing industries
service industries
governmental agencies
Bachelor's degrees in industrial engineering prepare graduates for careers in all phases of industrial engineering. This education provides a unique background. Also, a sound basis for a lifelong career in engineering practice, research, or management.
12. Mechanical Engineering
Entry Level Pay : $62,900
Average Annual Salary: $88,430
Mechanical engineering is a diversified profession. The mechanical engineer designs machines, devices, various products and control systems. They work with the generation, conversion, transmission, and use of mechanical and thermal power. Mechanical engineers are responsible for materials used in design and manufacturing. Mechanical engineers work with manufacturing systems, robotics, electromechanical devices, and control systems.  Work of mechanical engineers varies from general engineering to other narrow specialties. These may include careers in: 
design
construction
controls
materials specification and evaluation
analysis of thermal systems
fluid and solid mechanics
manufacturing
plant engineering
research and development
technical sales
Many mechanical engineers get promoted to management and administrative positions as well.
A bachelor's degree majoring in mechanical engineering is among the most versatile of engineering degrees. Industry, government, consulting, and research organizations will hire mechanical engineers.
13. Agricultural Engineering
Entry Level Pay: $61,200
Average Annual Salary: $80,720
Agricultural engineering is the engineering discipline that studies agricultural production and processing. Agricultural engineering combines mechanical, civil, electrical and chemical engineering principles.  It then applies the principles to technology. Agricultural engineers use the latest technology to advance environmental issues and activities.
Students in a bachelor's degree program in agricultural engineering study machine components and equipment. They test agricultural machinery to ensure safety and performance.  These programs provide an understanding of the natural, mathematical, and engineering sciences. Also, how to apply this understanding to design devices and processes. Graduates may choose from a wide range of careers in civil, mechanical, electrical, agricultural, environmental, and process engineering. Examples include: 
design
development
testing
process control
management
electronic communications
food processing
mechanical equipment
paper production
consultation
textiles
government
14. Civil Engineering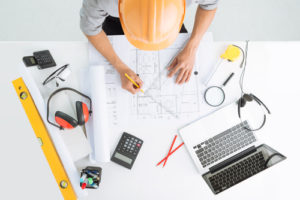 Entry Level Pay: $64,170
Average Annual Salary: $87,760
A civil engineer designs and maintains the structures that make up a city, country or other area. Structures include:
roads
buildings
airports
bridges
water systems
sewers
There are many responsibilities for these projects. Civil engineers will research, create long term plans, evaluate cost and test materials for their projects. They will share these results with the public. 
A bachelors in civil engineering will include classroom learning, fieldwork and lab work. A civil engineer should have strong math, decision- making and problem-solving skills. Good communication skills are also necessary. Civil engineering is an in-demand career. As population grows, water systems must be put into place. Renewable energy projects are increasing as well.
15. Actuarial Mathematics and Science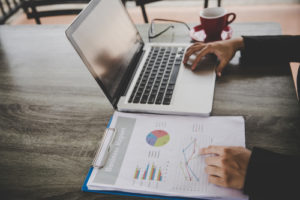 Entry Level Pay: $62, 780
Average Annual Salary: $108,35
Actuarial science applies mathematical and statistical methods to assess risk in insurance, finance and other industries and professions. Actuaries use their mathematical expertise, business intelligence, and computer skills to help companies assess risk and solve financial problems. 
Historically, actuarial science used deterministic models in the construction of tables and premiums. Because of computer software the science has gone through many changes in the last 30 years. Students of this discipline learn mathematical theory, critical thinking, problem-solving, and statistical analysis.  They learn to apply knowledge to solve real problems in the actuarial industry. (Learn more about what degree you need to be an actuary.)
16. Construction Engineering Management
Entry Level Pay: $60,500
Average Annual Salary: $95,260
Construction engineering applies technical and scientific knowledge to the processes of infrastructure construction projects. The construction engineering and management industry is made up of:
general construction firms
small specialized contractors
materials suppliers
equipment manufacturers
design services of architects and engineers
Construction engineering managers are integral to the successful completion of construction projects.  A construction engineering manager will likely work on a wide variety of projects. This includes the design of drainage and sewage systems, building construction, or even larger infrastructure projects like developing highways or railroads.
With a bachelor's degree in construction engineering and management graduates can pursue careers as:
estimators
field superintendents
construction schedulers
expediters
project managers
survey crew chiefs
materials technicians
architectural and civil draftspersons
cost engineers
17. Operations Management and Information Systems
Entry Level Pay: $60,100
Average Annual Salary: $84,810 
A bachelor's degree in Operations Management and Information Systems provides students a solid foundation in managing business operations and information technology. Students will use IT systems, operations management, and business fundamentals to design, improve, and manage business processes.
Bachelor's degree in operations management and information systems focuses on management topics such as:
quantitative analysis
operational design
system security
organizational behavior.
Graduates will find a wide range of employment opportunities upon entering the job market. Opportunities for employment include:
inventory control manager
operations analyst
industrial production manager
purchasing manager
18. Economics and Mathematics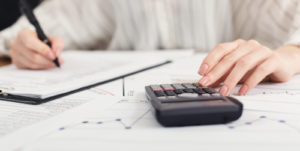 Entry Level Pay: $60,000
Average Annual Salary (Economist): $105,020
A Bachelor's degree with a major in economics and mathematics teaches statistics, problem solving, communication and public speaking, team collaboration. These skills will prepare graduates to enter the business world with high demand skills.
A degree in mathematical economics will equip graduates for the beginning of a career in:
operations research
actuarial science
economist
management accountant
bank examiner
market research analyst
financial analyst
marketing/sales manager
financial planner
claims examiner
investment manager
international trade specialist
real estate investor
19. Statistics
Early career pay: $60,000
Average Annual Salary: $92,030
Making valid conclusions, predictions and decisions based on data is statistics. Graduates with a bachelor's degree in statistics learn probability, mathematical statistics, data analysis, and statistical computing. With the recent rise of Big Data, Data Science, and Analytics, the demand for this set of skills has increased. The degree is highly flexible. It can lead to a career in:
analysis of investment data in the banking industry
identification of patterns in transaction data for online sales
estimation of actuarial risk in insurance industry
analysis of political surveys
analysis of performance data in manufacturing
The bachelor'sdegree consists of coursework providing essential instruction in statistical methods, applications, and theory.  Students can often concentrate their studies in one of three areas of statistics:
statistics in business
industry
government, and research
statistical computing and data science
mathematical statistics
20. Fire Protection Engineering
Entry Level Pay: $58,800
Average Annual Salary: $91,410
Fire protection engineering professionals use science and technology to research the causes of fires and determine fire protection methods. Fire and safety engineers:
recommend or design fire detection materials
do building inspection
advise architects
planning and prevent damage from fire, wind, and water
manage installation and maintenance of fire protection systems
Fire and safety engineers enjoy a wide range of career opportunities in diverse organizations.
The 10 Best Online Fire Science Degree Bachelor's Programs
Bachelor's degrees in fire protection engineering are uncommon. Those who complete these programs will be well equipped to fill a niche in the job market. Graduates will go on to work in hospitals, colleges, insurance companies, and even the entertainment industry.
21. Business and Information Technology
Entry Level Pay: $58,700
Average Annual Salary: $146,360
From small to large, private or public, for-profit businesses and non-profit institutions alike, technology holds together all successful, forward-thinking organizations. Students earning a bachelor's degree in IT management with a business emphasis will fill a variety of in-demand roles. They will dramatically increase their earning potential, and improve opportunities for advancement in any organization.
Graduates will be prepared to begin careers as:
information systems managers
IT project managers
IT security managers
IT directors
computer systems engineers
computer systems analysts
chief technology officers
chief information officers
22. Physics
Entry Level Pay: $58,000
Average Annual Salary: $122,220
Physics is a natural science that uses mathematics to quantify changes in energy and matter.  Industries employing physicists include:
aerospace and defense
education
energy
engineering
instrumentation
manufacturing
oil and gas
elecommunications
A Bachelor of Arts or Bachelor of Science in Physics covers the theoretical foundations and history of physics research. Since research in physics applies to many fields, courses are often interdisciplinary. Students also complete hands-on laboratory experiments. The skills that students learn in a bachelor's degree in physics prepare them for careers in and out of scientific disciplines. Many graduates work in academia, while others choose careers in business, law or consulting.
23. Industrial and Labor Relations
Early career pay: $57,800
Average Annual Salary: $69, 020
Labor relations specialists can be found in a wide variety of industries such as:
manufacturing companies
technical services
insurance firms
healthcare assistance organizations
Graduates may find employment as union leaders, human resources specialists, management consultants, training specialists, benefits managers, and more.
 Bachelor's degrees in this discipline prepare students to become leaders in labor management.  After completing their degree, students may go onto earn optional certification or a master's degree in labor relations. Curriculum will likely include courses in:
labor history
labor law
labor and American politics
industrial and organizational psychology
globalization and labor
24. Public Accounting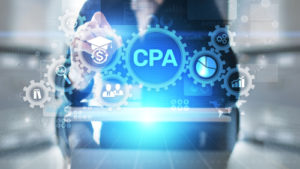 Entry Level Pay: $57,500
Average Annual Salary: $71, 500
Public accounting serves clients through:
preparation, review, and auditing of financial statements
preparation of income tax returns
estate and tax planning
consulting and advice involving accounting systems
mergers, and acquisitions
With many accounting tasks using advanced computing software, accountants today must take on a variety of new responsibilities.  This includes financial planning, analysis, forecasting, and more.
With a bachelor's degree in business administration or accountancy, students should be competent in areas of:
managerial accounting
cost accounting
auditing
financial accounting
accounting and information systems
international financial reporting standards
In addition to careers in public accounting, graduates of these bachelor's degree programs may go on to work as a corporate accountant; tax examiner, collector, or revenue agent; or an internal auditor.
Note that some, but not all bachelor's in accountancy programs are designed to fulfill the requirements for certification as a public accountant.
25. Computer and Information Science
Early career pay: $56,200
Average Annual Salary: $146,360
Computer programs, software and networks are used daily to run business operations. We rely on technology to help with everything from scheduling to problem-solving to keeping us connected.
In Computer and Information Sciences you must be able to:
develop computer software
customize programs
build and maintain networks
manage information technology projects
A background in computer programs and software along with mathematics are a good base for pursuing a degree in Computer and Information Sciences. Students should also be critical thinkers, creative, and have the ability to work in a team and multitask.
Bachelor's degrees in computer and information science can be earned in a wide variety of majors such as:
Computer Information Systems
Computer Programming
Information Science
Computer Systems Analysis
Computer Science
Computer Software and Applications
Computer Systems Networking
Information Technology
26. Finance and Investments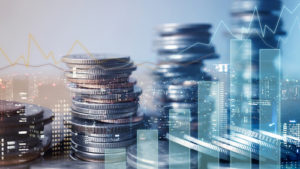 Early career pay: $55,200
Average Annual Salary: $85,660
The field of finance is the science of money management. Finance aims to price assets based on their risk level and their expected rate of return. Finance can be broken into three sub-categories:
public finance
corporate finance
personal finance
Undergraduate finance degree programs are common. Some schools might also offer an investment major, minor or concentration. A bachelor's degree program will provide students with the critical-thinking and problem-solving skills needed for a career in investment finance. General education and elective courses offer interdisciplinary perspective to complement the field of finance.
27. International Business and Finance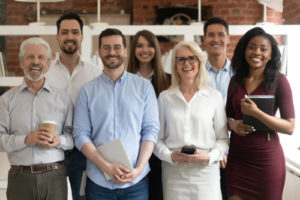 Early career pay: $54,600
Average Annual Salary: $88,000
International business finance is business of managing money on a global scale. It involves an understanding of global currencies, diplomacy and worldwide stock exchanges. With a degree in International business and finance, graduates can pursue a career with:
a multinational corporation
financial institution
consulting firm
Graduates may find employment internationally. They will be especially well equipped through strong foreign language skills and a specialized area of finance.
Students interested in this field study various areas of finance, such as investments and corporate finance. With a bachelor's degree you will be eligible to entry level positions in international business. You will qualify for leadership positions and other advanced roles in private, public, and nonprofit organizations.
RELATED: What Are the Highest-Paying Business Entry-Level Jobs?
Many upper-level international management positions require an MBA or master's degree. Graduates will be ready to work across industries as:
business analyst
human resources generalist
operations manager
marketing specialist
In general, course work for a bachelor's degree in international business and finance includes management principles and practices. This may include: 
business-oriented computer applications
accounting
finance
information technology
marketing
 international trade policies and practices
micro and macroeconomics
psychology
public speaking.
28. Geophysics
Early career pay: $54,100
Average Annual Salary: $75,729
Geophysics is the branch of Earth science concerned with exploring and analyzing active processes of the Earth through physical measurement. Geophysics applies mathematical and physical principles to the study of the Earth and planets. The term geophysics sometimes refers only to the geological applications. However, modern geophysics organizations use a broader definition that includes:
the water cycle
fluid dynamics of the oceans and the atmosphere
electricity and magnetism in the ionosphere and magnetosphere and solar-terrestrial relations
analogous problems associated with the Moon and other planets
At the bachelor's level, students gain a broad grounding in physical and mathematical fundamentals. Students gain experience using measurements of Earth science and related engineering problems using current, industry-standard computational and GIS tools.
29. Environmental Health and Safety Management
Entry Level Pay: $51,900
Average Annual Salary: $95, 410
Environmental, Health and Safety professionals perform vital roles in the protection of America's workforce. Environmental Health and Safety professionals strive to identify, evaluate and eliminate or control hazards which expose people, property or the environment to danger or harm. In an era of technological and scientific advancement, environmental, health and safety management has become a challenging and rewarding career path.
Environmental health and safety bachelor's degree programs
manufacturing
production
health care
insurance
public safety
law enforcement
construction
public and private utilities
communication
transportation industries
30. Sales and Business Marketing
Early career pay: $50,900
Average Annual Salary: $63, 790
Marketing is a subdivision of business that explores ways to generate public interest in goods, services and organizations.  Marketers must analyze sales data, customer reviews, economic trends, and other factors that affect consumer activity. Many marketers specialize in specific areas of the industry. For example:
public relations
brand management
web marketing
social media
Most careers in marketing are attainable with a bachelor's degree. A bachelor's degree in sales and marketing can prepare you for organizational and presentational roles in the field. Careers for graduates in this major are boundless and include:
advertising
insurance sales
real estate brokers
sales engineers
sales managers
securities and financial services
travel agents
(Learn more about how much you can make with a degree in digital marketing.)
Bonus: East Asian Studies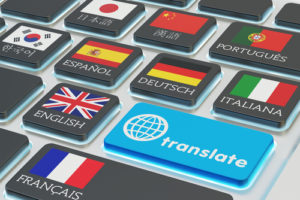 Entry Level Pay: $42,300
Average Annual Salary: $51,830
The East Asian studies major introduces undergraduates to the knowledge, language skills, and research methods they will need to enter various specialized professional paths relating to China, Japan, and Korea. The field includes the study of the region's culture, written language, history, and political institutions.  East Asian studies majors usually choose a focus area such as:
history
political science
sociology
East Asian Studies majors will get training in the methods and theory of a particular academic discipline. They will also get solid language training. Careers post-graduation may include:
translator
foreign correspondent
foreign consultant
financial advisor for Asian markets
international marketing specialist
DQ Staff
Updated: July 2020
More Articles of Interest:
For Further Reading:
Top 10 Paying Jobs With an Associate's Degree
Top 10 Highest Paying Engineering Careers
Top 10 Paying Jobs That Involve Math
What Degree Do I Need to Be an Intelligence Analyst?
What Degree Do I Need to Be a Tax Accountant?
What Degree Do I Need to Be a Computer Technician?
What Degree Do I Need to Be an Information Technology Specialist?