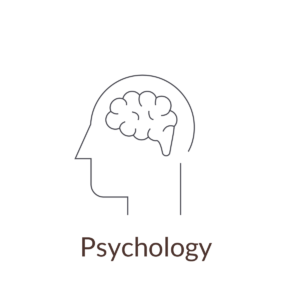 Many potential students are innately drawn to psychology. Obtaining a degree can already be a journey of self-discovery. And to many, it just makes sense to couple this journey with a literal study of self-discovery: a study of the human mind.
Thinkers and artists have speculated about psychological questions for all of time. And many have come to profound truths about the unique way in which humans exist in the world.
But that's not to say that psychology is a thing of the past. Rather, there are more options for current psychology students than any generation behind them.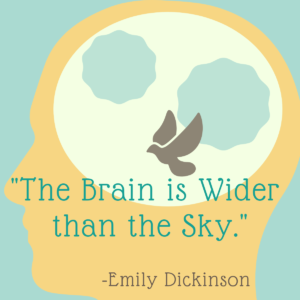 Today, psychologists apply their principles, techniques, and knowledge in a variety of settings and fields. From helping to conduct polls for political candidates, to performing tests on how best to arrange the layout of a website, to helping those suffering from addiction, psychology degrees can help you get there.
To get a better glimpse of just where a psychology degree can take you, first we should look at exactly what a psychology degree entails.
Psychology Degree FAQs
What is Psychology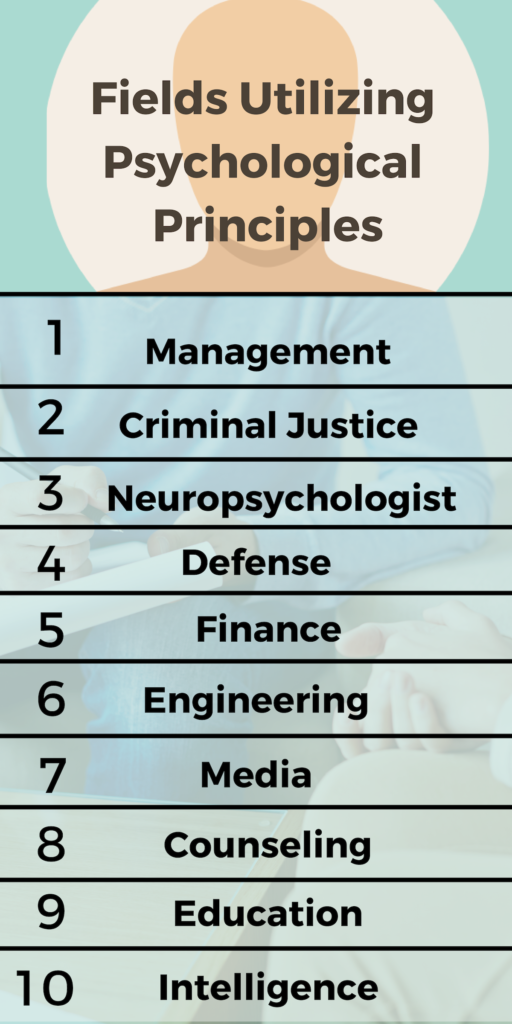 Most succinctly, psychology is the study of the human mind. And while that may seem like a small subset of science — relegated to listening to someone talk about their issues while laying on a couch — think about this.
There's a psychological aspect to everything humans do. After all, we can't do very much without the use of our brains. Whether we know it, or not.
That means psychology has applications far beyond the therapy session. And in recent years, psychology has expanded into many, many fields.
Applied psychology has strong ties to the following disciplines:
Management
Criminal Justice
Defense
Finance
Religion
Engineering
Architecture
Web Product Design
Manufacturing
Media Production
Analytics
Intelligence
As well as more traditional "psychology-centered" settings:
Counseling
Therapy
Health / Well Being
Education
Ethics and Policy Jobs
Psychology is also more than applied psychology. Many psychologists work in research fields, with their studies becoming the basis for our understanding of our own minds.
Whether you enter applied or research fields in psychology, there are a few major schools of thought in the science.
Major Schools of Thought in Psychology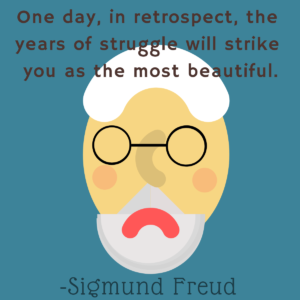 Generally speaking, all schools of thought in psychology are branches of social science. They aim to understand individuals and groups by examining individual cases and extract general principles and patterns from there.
What differs about the major schools of thought in psychology is what they focus on, and what conclusions they've drawn about how the mind works.
The major schools of thought in psychology include:
Biological Psychology: focuses on the physical interface for our mind, the brain and body. Studies in this wide-ranging field include comparative studies between our brains and the brains of other animals, how physical sensations and cognition work in the brain, as well as the role that evolution and our genes play in our brain.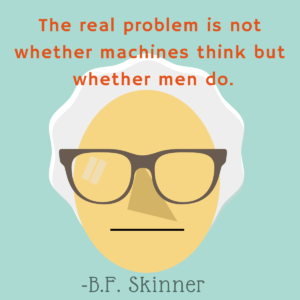 Behavioral Psychology: focuses on patterns and mechanisms behind our behavior. Original research into this area of research looked at animals that exhibit behaviors sifmilar to humans. In applied behavioral psychology, the main area of focus is improving techniques for behavior modification. The field of Applied Behavioral Analysis exemplifies this area of work.
Cognitive Psychology: focuses on cognition, the underlying mental processes that help us to "think." This area of psychology focuses on mental activities including perception, problem solving, memory, learning, and emotion. Humans are curious creatures sometimes, and cognitive psychology highlights this through studies detailing cognitive biases. One school of cognitive psychology has branched into psychotherapy as well: cognitive behavioral therapy.
Social Psychology: focuses on how humans relate to one another and to larger groups, as well as how humans think about each other. Topics focused on in this school of thought include how individuals persuade each other, the formation of beliefs, and dynamics within groups. Additionally, social psychologists may look at the intersection of how social and societal situations may impact outcomes in psychological disorders.
Psychoanalysis: focuses on methods for investigating (particularly distraught) minds, and interpreting experiences. A wide range of psychoanalysis techniques have been applied to a range of individuals experiencing emotional distress, particularly from conflicts originating in the unconscious mind. While some forms of psychoanalysis are now historical artifacts, more of interest in academic settings, some therapeutic methods have continued including free association, dream interpretation, and the use of archetypes.
Existential Psychology: was founded by a number of thinkers interested in the overall dynamic between our minds and larger issues including freedom of the will, self-identity, meaning, loneliness, and so forth. While historically an academic-centered discipline within psychology, in recent years positive psychology has opened up the concepts of existential psychology in therapeutic sessions.
If you think you might be interested in pursuing a degree in psychology, make sure to check out DegreeQuery's rankings of some of the best psychology degree programs, today!
DegreeQuery's Psychology Degree Rankings
What do Psychologists Do?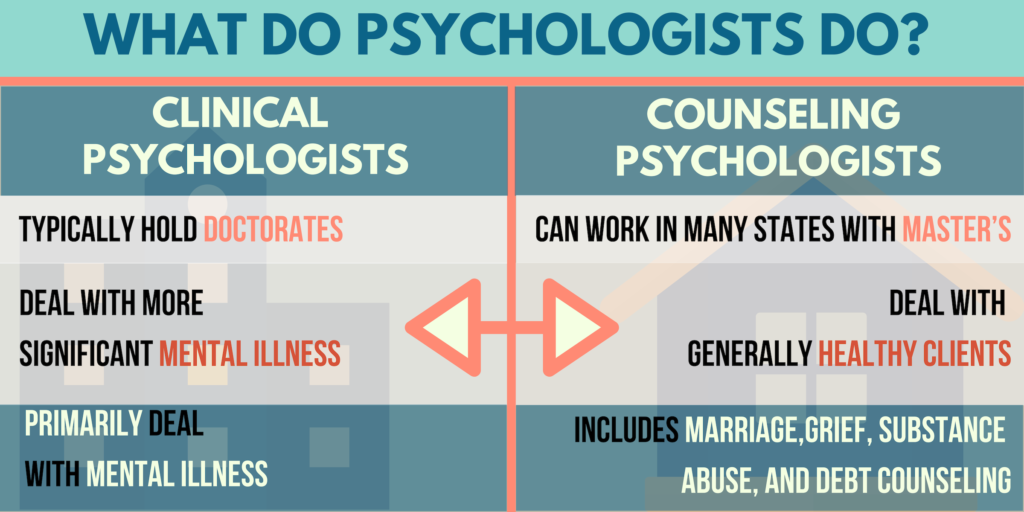 What psychologists "do" depends significantly on the level of education and the school of thought a psychologist has studied.
A short answer is that many psychologists see clients in therapy. What form of therapy session depends on the needs of the client, the training of the psychologist, and the setting in which the two (or more) are meeting.
Additionally, many psychologists work in research, both in academia and other settings. Psychologists also work in business settings, as consultants, and as teachers.
A host of other job types draw heavily from academic and applied psychology, and many students of psychology find work in the following fields:
Counseling
Coaching
Criminal Justice
Media
K-12 Education
Design
Social work
Among practicing psychologist roles, there are two main categories of psychologists: clinical psychologists and counseling psychologists.
Counseling psychologists tend to focus on generally healthy individuals. Healthy in this sense means suffering from mental illness to a lesser (or non-existent) degree. That's not to say that counseling psychologists don't help clients work through potential issues.
Focus areas of counseling psychologists include the following:
Career Counseling
Marriage Counseling
Debt Counseling
Educational Counseling
Substance Abuse Counseling
Mental Health Counseling
Grief Counseling
Art Therapy
Eating Disorder Therapy
And many others
Generally speaking, counseling roles are available to those with bachelor's degrees in psychology or related disciplines. For those looking to perform more in-depth therapy or one-on-one sessions, a master's degree, as well as a license in the respective area of counseling, is required.
Clinical psychologists primarily focus on abnormal psychology. Clinical psychologists require four years of university education, a two-year master's degree in psychology (or related disciplines), and two years of supervised clinical training.
Clinical psychologists work in a variety of settings including substance abuse settings, homes for those with severe eating disorders, homes for the elderly, hospitals, group homes, or in private practice. Often clinical psychologists work side by side with counseling psychologists, but take on cases that exhibit higher degrees of abnormal psychology.
The work that clinical psychologists do will significantly depend on the setting in which they work. In homes for the elderly, clinical psychologists may work primarily with dementia and Alzheimer's patients. In group homes, clinical psychologists may work with those with significant developmental delays or schizophrenia.
Other Types of Psychologists
While counseling and clinical psychologists are the two main job types, a range of other opportunities persists in psychology. Below are some other fairly common psychological disciplines:
Developmental Psychologists study psychological developments that often relate to age. These psychologists often work in education settings for the young, in private practice, and with aging populations.
Forensic Psychologists focus on the application of psychological principles to the legal and criminal justice systems. These psychologists often work as expert witnesses or within the criminal justice system in support of lawyers, judges, and in law enforcement. These psychologists typically specialize in legal cases within civil, criminal, or family cases that involve psychological analysis.
Industrial and Organizational Psychologists research and are concerned with the application of psychological principles related to workplace issues. These issues include productivity, sense of well being in the workplace, management, and policy planning. Additionally, these psychologists may serve as special aides to executives of organizations or in educational and training roles.
Rehabilitation Psychologists often work in tandem with physical therapists and teachers. These psychologists help those with disabilities to try and gain or regain physical or mental skills and well-being.
School Psychologists primarily work in K-12 school settings and focus on applications of psychology most needed for growing students. These psychologists may help with learning disorders, developmental disorders, behavioral problems, emotional disturbances, and eating disorders. Working in tandem with other educational professionals, school psychologists help to communicate with parents, set proper plans in place for students dealing with psychologically-related issues, inform teachers, and track progress.
Career Outlook for Psychology Jobs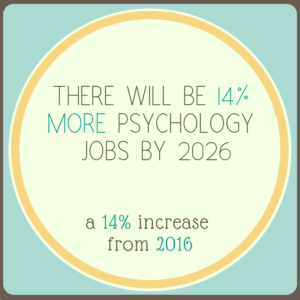 Jobs in psychology are expanding much faster than jobs of other types. There will be 14% more psychologist jobs by 2026. This means over 23,000 more jobs with psychologist in the title will be available within the next eight years.
Many factors fuel the growing need for psychologists. As we live longer, psychological support for the elderly continues to be an increasing need. With greater awareness and diagnostic abilities related to mental illness, identification and aid of young people in need is a growing need. Finally, as population increases, so does the need for counseling psychologists dealing with education, marriage, grief, and many other topics.
As one may expect, the career outlook for psychologists also depends on the type of psychology you plan to practice. For a detailed look at how to enter a specific psychology field, check out some of our career-centered FAQs below:
How Much Money Can Psychologists Make?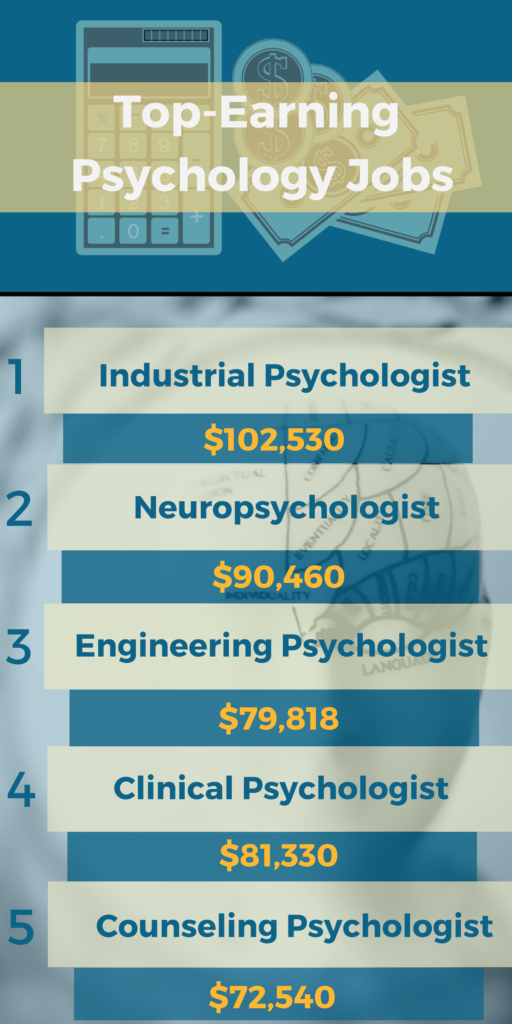 A wide range of earnings is reported among psychologist positions. On average, psychologists enjoy quite good earnings with a median average salary of $77,030 in 2017. This means that — on average — psychologists make more than double what the average American worker makes.
With that said, earnings for psychologists vary based on role, location, and education levels. Looking at national averages, salaries for some for some of the most common psychologist jobs include the following:
Average Salaries for Psychologist Jobs
Industrial and Organizational Psychologist: $102,530
Neuropsychologist: $90,460
Engineering Psychologist: $79,818
Clinical Psychologist: $81,330
Counseling Psychologist: $72,540
Forensic Psychologist: $59,440
School Psychologist: $58,360
Sports Psychologist: $55,000
The location in which psychologists work also greatly influences earning potential. Below are the top and bottom five metro areas in the U.S. for psychologists.
Highest Average Salary for Psychologists By City
Hanford, CA: $109,900
San Luis Obispo, CA: $105,780
Vallejo, CA: $102,960
Salinas, CA: $100,610
Madera, CA : $99,170
Lowest Average Salary for Psychologists (Of top 100 earning cities)
Rochester, NY: $67,690
Lebanon, PA: $67,460
Yakima, WA: $67,350
Provo, UT: $67,150
Eugene, OR: $66,390
Types of Psychology Degrees
Many of the opportunities listed above, including high paying and exciting roles in psychology, depend on gaining the right psychology degree. Psychology degrees are available at the associates through doctoral levels. At graduate levels, a wide range of specializations and degree types lead to different roles in counseling, consulting, management, research, education, and clinical psychology. Below we'll take a look at what psychology degrees look like at different levels of schooling.
What Can I Do With an Associates in Psychology
Associates degrees typically require 60 credit hours (or around half of what a bachelor's degree requires). Additionally, associates degrees often require half of the time required for a bachelor's degree. Associates degrees are often touted as one of the most cost-effective ways of obtaining your first two years of higher education.
Generally speaking, an associates degree in psychology can lead down two paths: (1) obtaining a support role in psychology, social work, education, or criminal justice settings, or (2) transferring into a four-year bachelor's course of study.
While there are no roles with "psychologist" in the title that may be performed with only an associates degree, associates degrees can help you get into the field to gain experience. Many community colleges offering associate's degrees have many transfer agreements with four-year+ universities. This means that once you've completed your two years of study, you automatically qualify to transfer into a four-year program if you meet certain requirements. An additional perk is that community colleges are often much more affordable than four-year colleges. Some states and metro community college districts are even tuition free!
So what will you study in an associate's in psychology program? First off, nearly all associates degrees begin with a number of general education requirements. These courses are not in your major course of study, but help you to become a more well-rounded thinker and prepare you for advanced coursework. In a psychology degree, these general education requirements will likely include:
Math and Statistics
English Literature
History or Civics
Philosophy, Religion, Art History, or another Humanities topic
Natural Sciences
Additionally, 9-10 courses in your major will also be required. For associates-level programs in psychology these could include some combination of the following:
Intro to Psychology I and II
Abnormal Psychology
Social Psychology
Developmental Psychology I and II
Psychology of Personality
Applied Business Psychology
A number of electives
What Can I Do With a Bachelor's in Psychology
Whether you have already completed an associates degree in psychology, or are starting with a bachelor's, a bachelor's in psychology is the typical starting point for future psychologists. Once completed, a number of supporting roles in psychology-based settings are opened up. You typically still won't be able to work in one-on-one counseling roles, and won't be eligible to become a clinical psychologist. There are a number of roles in psychology settings that you will be eligible for. These include the following:
Intake in Substance Abuse or Mental Hospitals
Research Assistants
Lab Technicians
Career Counselors
Probation or Parole Officers
Social Service Specialists
And more…
If you aren't interested in one of these roles, you'll still need a bachelor's degree to move on to your master's or higher to get into psychologist roles.
A typical bachelor's degree in psychology requires around 120 credit hours of study, with a "typical" completion time of 4 years. Similarly to an associates degree in psychology, students first complete a number of general education requirements. While these predominantly are not courses in psychology, they help to ensure students obtain a well-rounded education, are analytical thinkers, and have a basis for more complex coursework.
Psychology courses in bachelor's degree in psychology often include some combination of the following:
Intro to Behavioral and Cognitive Neuroscience
Multiple Courses in Cognitive Psychology
Abnormal Psychology
Developmental Psychology
Psychology of Adjustment
Life Span Development Psychology
Social Psychology
Stereotyping and Prejudice
And a number of electives
For students pursuing a bachelor of science in psychology, the following courses will likely be included:
Data Analysis
Research Methods
Quantitative and Statistical Methods in Psych
And more advanced research courses
What Can I Do With a Master's in Psychology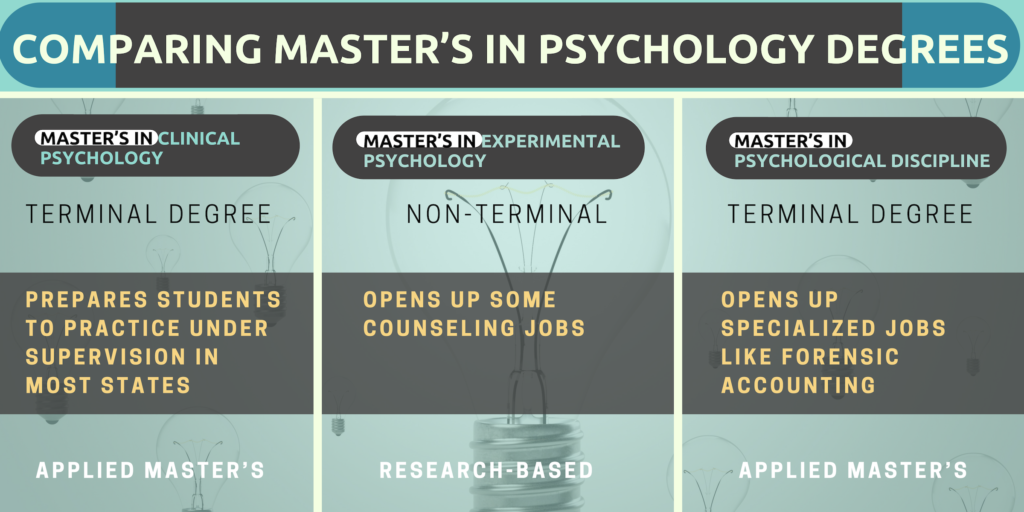 At the master's level, psychology degrees begin to open a substantial number of doors into counseling roles. While you cannot become a clinical psychologist with only a master's, licensure is available to those with a master's in psychology in a number of counseling disciplines. Though dependent on the state you wish to practice in, the following roles can be entered with a master's degree in psychology as well as obtaining other licensing requirements:
School psychologist
Rehabilitation Counselor
Career Counselor
Forensic Psychologist
Behavioral Counselor
Psychology Program Manager
Social Worker
A specialist in a number of psychology disciplines
There are three common academic routes in psychology at the master's level: a master's in clinical psychology, a master's in experimental psychology, or a master's in applied psychology. All three offer a variety of options for specializations.
A master's in clinical psychology is actually a terminal degree. Meaning that if you would like to obtain a doctorate in clinical psychology, you should instead enter the doctoral program after undergraduate study, instead of a master's. These degrees allow for students in many states to practice psychotherapy and psychological assessment under the supervision of a licensed clinical psychologist. Clinical psychology masters are typically applied and practice-based, rather than research heavy.
A master's in experimental psychology is a research degree that can prepare students for additional study at the doctoral level. Degrees of this type typically focus on a specialty area which may include cognitive psychology, human factors psychology, social psychology, or developmental psychology. Jobs that follow this degree type include market researcher, lab technician or potentially a counseling role.
Master's in an applied psychological discipline are practice-based degrees that lead to roles such as an industrial or organizational psychologist or forensic psychologist. These specialized areas often require additional licensing, but usually do not need a doctoral degree in the subject matter.
For those seeking to enter into school psychologist positions, many education centered degrees are available. These include options such as educational specialist and masters in school psychology degree programs.
Master's degrees in psychology typically take 1-2 years to complete on their own or will be bundled in with a doctoral program. Though dependent on your specialization, the following courses are often taken at a master's level in psychology:
Quantitative Research Methods
Qualitative Research Methods
Psychometric Assessments
Psychotherapy for Severe Mental Disorders
If you think you might be interested in pursuing a master's degree in psychology, make sure to check out DegreeQuery's ranking of the The Best Online Master's in Psychology Degree Programs.
What Can I Do With a Doctorate in Psychology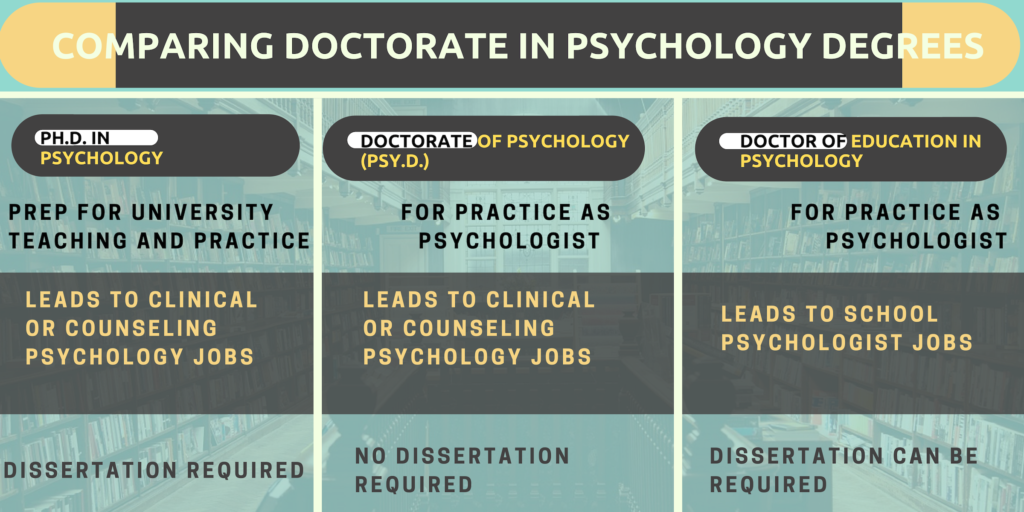 At the doctoral level, nearly all employment opportunities in psychology are open. Students will typically choose to pursue either clinical or counseling psychology at this level, and may pursue either a Doctor of Philosophy in Psychology (Ph.D.) or a Doctorate of Phsychology (Psy.D.). As with study at the master's level, an education-centered option is also available through pursuing a Doctor of Education (Ed.D.) degree.
Ph.D.'s in Psychology are research-centered graduate degrees. This means that a primary goal of the degree program is to prepare students to perform original research that advances their field of study, as well as teach or research at the university level.
Ph.D.'s require dissertations, which are substantial (several hundred pages) compilations of original research. Many Ph.D.'s in the discipline may be completed in around 5 years, though this is dependent on whether or not you are a student teacher during your course of study, and how long your dissertation takes to complete.
While Ph.D.'s in Psychology can prepare you to teach at the university level, they are also a common route into practicing as a clinical or counseling psychologist.
Compared to other doctoral degrees in psychology, a Ph.D. keep the highest number of doors open after graduation.
To become a licensed clinical psychologist through a Ph.D. program, students must (1) obtain their doctoral degree, (2) complete a 1-2 year (depending on whether it is full or part-time) supervised clinical internship, and (3) pass state and national licensing exams
Doctor of Psychology (Psy.D.) degrees are terminal professional doctoral programs that prepare graduates to practice as clinical or counseling psychologists. As professional doctoral programs, these programs often do not require a dissertation and do not hold research or the preparation of university teachers as a central aim.
While Psy.D. degrees were traditionally created as preparation for clinical psychologists, today there are many applied specializations within Psy.D. programs. Common specializations include:
School Counseling
Business Psychology
Organizational Development
Forensic Psychology
And Counseling Psychology
To become a licensed clinical psychologist through a Psy.D. program, students must (1) obtain their doctoral degree, (2) complete a 1-2 year (depending on whether it is full or part-time) supervised clinical internship, and (3) pass state and national licensing exams.
Interested in pursuing a doctoral degree in psychology? Make to sure to check out DegreeQuery's further coverage of psychology doctorates in our doctoral-centered FAQ's.
Doctoral-Centered Psychology Degree FAQs