"The ideal engineer is a composite … He is not a scientist, he is not a mathematician, he is not a sociologist or a writer; but he may use the knowledge and techniques of any or all of these disciplines in solving engineering problems." — Nathan W. Dougherty, American Civil Engineer

The world needs more engineers. Currently and continuously humanity needs to do significant work to survive climate change, widespread infrastructure instability, integrate intensely disruptive technologies, among a host of other problems engineers, are ideally suited to solve. You can be part of that process by starting an engineering degree today.
Featured Programs
Engineering combines mathematics, science, and technology, and often combines designing, monitoring, fixing and other work on structures and systems that impact our lives continually. It's challenging, complicated work. Engineering degrees and graduates will always be in demand, but studies of the retention rates for science and engineering students show it's not for everyone. If you want to be an engineer, you should have the following qualities: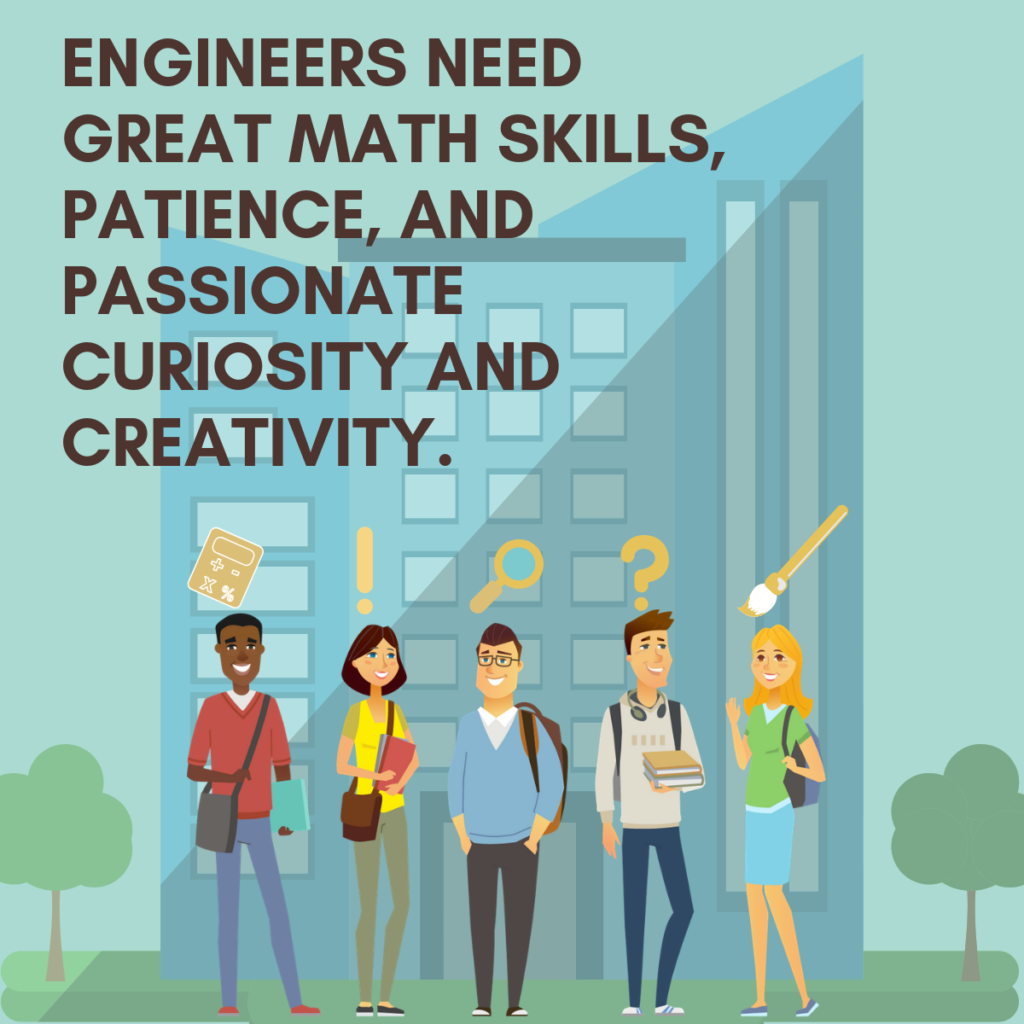 What are Important Attributes for Engineers to Have?
An Inquisitive Nature: Engineers have an intense, animating curiosity with them throughout their lives. They're constantly looking at machines and systems to figure out where they work smoothly, and where they need improvement.
Strong Logic and Reasoning Skills: You'll need to be able to figure out things you've never encountered before just by examining, playing and tinkering with them as an engineer.
Adept Communicators: Engineers need to get their findings and intentions across to peers, subordinates and those above them so that they can take their work from the theoretical to the physical. The people you work with won't always have your background and vocabulary, but you'll still need to find ways to explain complex technical information to them.
Constant Observation: You'll need to constantly pay attention to small details, remember what you're observing, and organize your findings so you can use them to innovate and create. Speaking of which:
Creativity and Innovation: Engineers build things. Sometimes they improve existing machines, structures, and systems, but often they create them whole cloth. You'll need a natural impulse to create and improve, and work through your creative and innovative failures.
Strong Mathematician: Being an engineer involves a lot of calculations. Incredible, inherent math skills and an ability to build them up will pay important dividends in your engineering studies and career.
Now that we've learned a little about what engineers need to be like, let's get into this resource. We'll explore engineering degree levels, delivery formats, share what we've already written on engineering, and help you figure out whether the field is right for you, and if so, what degree in engineering you'd like to begin.
When reading through this guide, consider:
What is your educational and career experience? How has it prepared you to study and work in engineering? What degree level are you ready to earn in engineering?
Think about some of your career goals and which you'd like to reach in the next five years. How can an engineering degree help you?
Compared to other degree programs, knowing what you want to do with an engineering degree is more important in selecting a program because of the different engineering specializations that are available (more on that later).
How much can you afford to pay for an engineering degree, and how much could you or will you need to borrow to pay for one?
There are many different costs associated with earning an engineering degree depending on the institution and delivery format you choose. Your finances may not be the same while you earn your degree as they are today, so keep that in mind.
Whenever you can, avoid private, high-interest loans and choose public ones. Preferably you'll choose a program you can afford or one that gives you grants/scholarships that help you pay for it. You can also choose programs that get rid of costs like paying for boarding because of their delivery format.
How much time can you spend earning your engineering degree daily, weekly, and overall before you graduate?
What's the best delivery format for you in an engineering degree program? Do you want to go to school full-time, part-time, in-person, online, or in a hybrid of online and on-campus education?
What part of engineering would you like to study to specialize in? Some of the options include mechanical engineering, chemical engineering, civil engineering, industrial engineering, and architectural engineering, among others.
Where would you like to live and work during and after earning your engineering degree?
Some places have a greater demand for engineers than others. Depending on where you study you'll often have an advantage over the competition for local jobs through the professional network you build while attending school.
Let's look at the different specializations in engineering degrees:
What are Your Engineering Degree Specialization Options?
Engineering is an immensely broad field with a large number of areas to study and work in.
Learn more about the top 10 highest-paying engineering careers.
In each of the significant areas of study, there are even more specific subgroups you can pursue. For now, consider choosing one of these larger areas:
Chemical Engineering
Here you'll study the use of chemical and biological means to create productive substances or materials. You'll also work to transform substances or materials, transport them, and much more. Many chemical engineers work in industries including oil, energy, pharmaceuticals, biotechnology, environmental engineering, electronic device creation, and more. In these programs, you'll study applied mathematics, material and energy, thermodynamics, energy transfer, mass transfer, fluid mechanics, separations technologies, process design, chemical reaction kinetics, reactor design, and much more.
Mechanical Engineering
When most people think of engineering, they often imagine either mechanical or civil engineering. Here you'll grapple with the demands to design and build everything from small parts, to devices, to large mechanical systems. You'll take products from conception to market and can work in any industry that requires machines to operate, which at this point is most of them (think automotive, aerospace, computers, biotechnology, environmental control, manufacturing, and much more). There are many subdivisions within this field to choose from to specialize in a specific area of mechanical engineering, but in any program you'll likely study materials, energy conversion, vibrations, biomechanics, calculus, and much more. Eventually, you'll work in areas like advanced energy systems, aerospace engineering, textile engineering, and solid-waste engineering, among many others.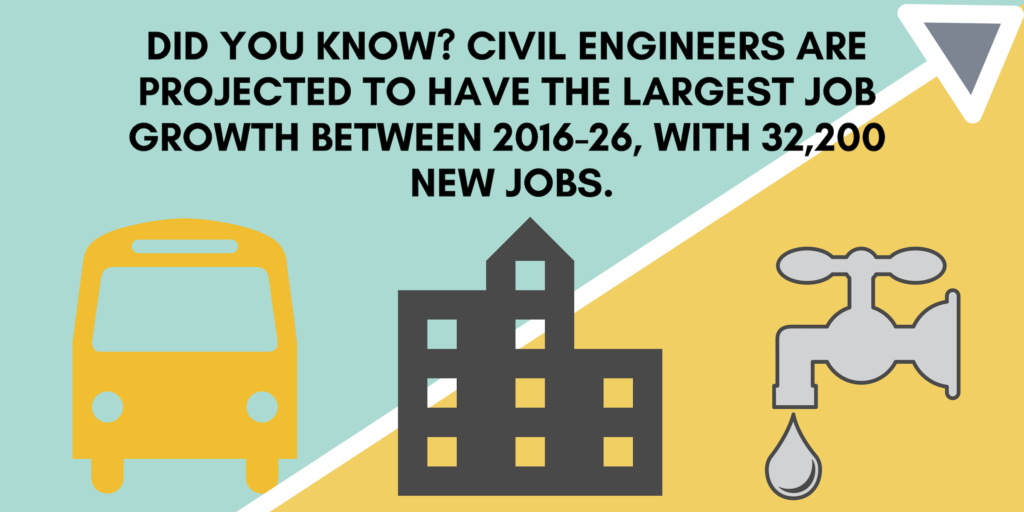 Civil Engineering
Here you'll study the design and development of infrastructure. The scale of your work could range from public transportation, city utilities like water or electricity, or the construction of a road or building, among other applications. Civil engineering is the oldest discipline in the field, stretching back to the first attempts to construct shelter, transportation, as well as irrigation or agricultural systems. Today civil engineers work in the aerospace and automotive industries, energy, construction, and much more. In these degrees, you'll study courses like environmental engineering, hydraulic engineering, land development, transportation engineering, geotechnical engineering, and much more.
Electrical/Electronic Engineering
The two are related, but electrical engineers are more focused on the production and disbursement of electrical power, while electronic engineers work on smaller electronic circuitry, like that used in computers. If you've always been interested in how electrical devices and electrical infrastructure works, these specializations are for you. This field has been around since the late 19th century but has rapidly expanded in the past century. Electrical engineers now work in areas like computer engineering, signal processing, microelectronics, control systems, telecommunications, project management, power engineering, and much more.
Aerospace and Aeronautical Engineering
Whenever a vehicle takes flight, there are aerospace and aeronautical engineers behind its launch. Aerospace engineers deal with vehicles that break earth's atmosphere, while aeronautical engineers focus on those that fly within our atmosphere. In these programs, you'll study broad areas like avionics, materials science, and aerodynamics. If you're fascinated by aviation or space travel, this specialization might be right for you. You'll study aircraft testing, missile testing, and vehicle design, among many other areas. Your dream of becoming a rocket scientist is still within reach, depending on the degrees you earn. Typical courses include structural dynamics, advanced flight mechanics, aviation economics, aviation law, engineering acoustics, computer-aided aviation design, and much more.
Industrial Engineering
Industrial engineering is the intersection between engineering and business. In these programs, you'll learn to manage people, processes, and a variety of work. They create systems that boost productivity and improve the quality of work overall. Industrial engineers factor time, need for labor, technology, and work to get projects finished correctly on time while accounting for costs, environmental issues, and workers safety. They make frequent use of mathematical formulas and models to ensure safety and productivity. Some of the specializations we've covered are incredibly versatile, and the trend continues here. Industrial engineers can be found working in virtually every industry including food and beverage, manufacturing, technology, finance, healthcare, shipping, entertainment, and more. Common courses include robotics and automation, industrial cost control, inventory control, manufacturing processes, facility design, engineering economy, operations research, simulation, and much more.
Security Engineering
Security engineers work on building systems that can withstand a disruption in all its forms, from natural disaster to criminal actions to mechanical or other failures. It can involve cryptography, computer security, and requires practitioners to use a variety of tools and methods to design, install, and monitor complex systems that operate in evolving, shifting environments. In these degree programs, you'll study applied psychology, economics, the law, business process analysis, software engineering, testing, evaluation, and so much more.
Computer Engineering
If you want a computer science degree and an electrical engineering degree, this is an excellent combination of the two. Computer engineers work to install computer systems in other machines and systems, build networks that move data, and figure out how to make computers smaller, faster, and more effective. At the cutting edge of this field, professionals work to make computers think and see and embed them within building materials, clothing, and much more. They work in hardware and software. In computer engineering degree programs you'll study physical sciences, advanced mathematics, computer science courses, English, and more.
Biomedical Engineering
This field is all about taking engineering problem-solving approaches to biology and medicine. Its practitioners believe that the ways an engineer mechanically and mathematically designs, innovates, and improves in areas like construction or manufacturing can be applied to diagnosing, measuring illness, crafting biomechanical solutions, designing forms of therapy, and much more. Biomedical engineers strive to bridge the gap between medicine and engineering through working on research, interdisciplinary studies, the design, and implementation of devices, prostheses, imaging equipment, drugs, tissue growth, implants, and much more. Biomedical engineers have the opportunity to create life-saving techniques and technology that will redefine the future of medicine. It can involve genetic engineering, biomaterials, rehab engineering, biomechanics, tissue engineering, and many other subareas.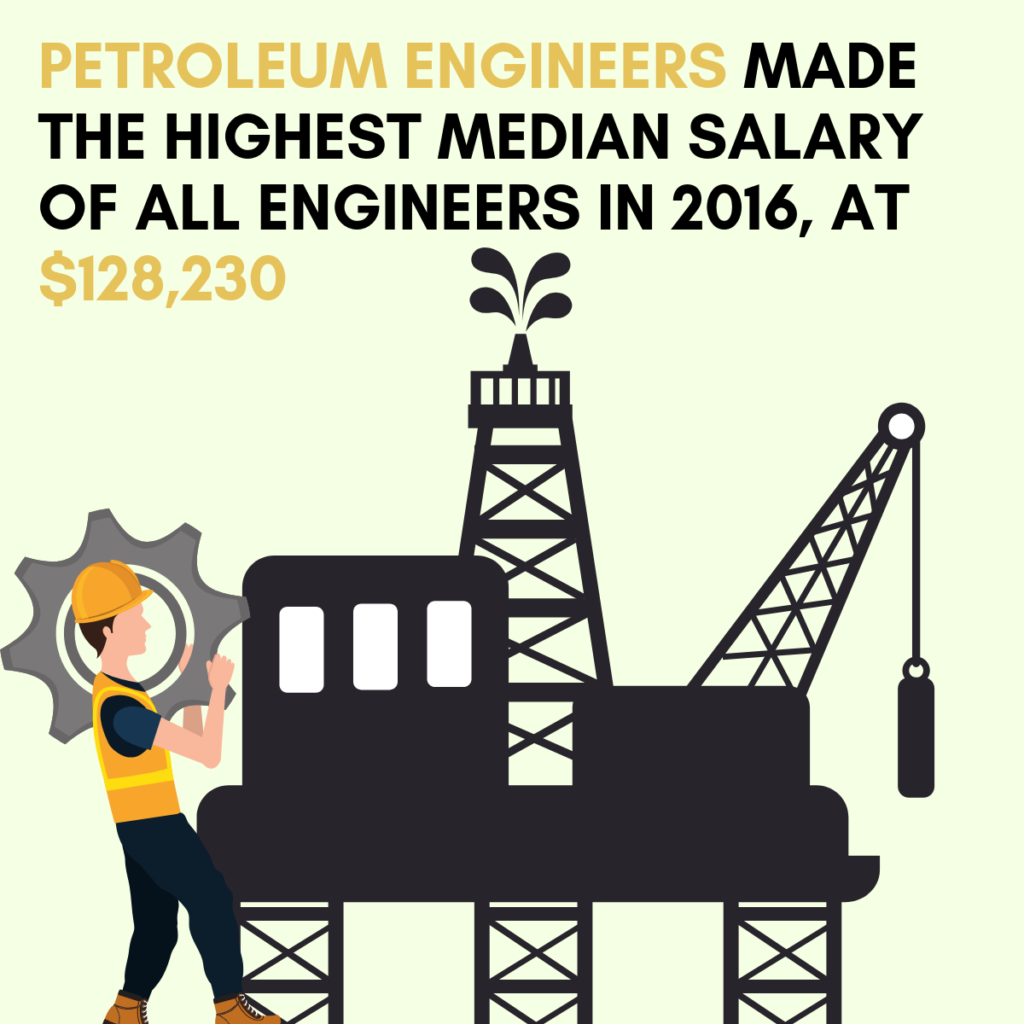 Now that we've looked at just some of the options among engineering degree specializations, let's look at what we've written that can help you in your search for an engineering degree and professional opportunities in its many specialties:
How Can We Help You Choose an Engineering Degree and Career?
One of the main things we've done to assist you is to answer common questions about engineering. They include, but aren't limited to: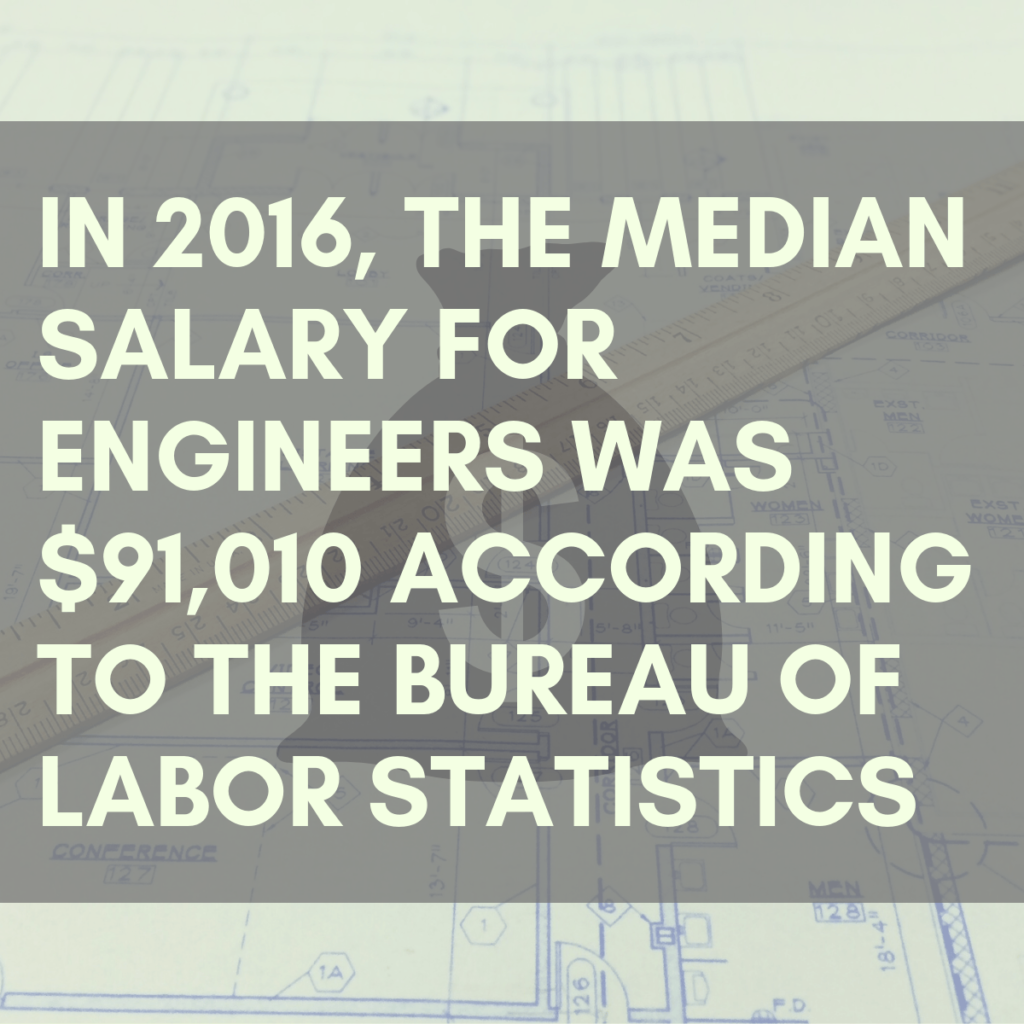 If you want to see all of our content that's specifically about engineering, please go to our engineering results page. We've also done rankings on top schools to get your engineering degree from, which include:
These are just some of the rankings we've done to help you determine the best discipline for you and the right school to attend. If you find any schools that you think might be a good fit, you can easily reach out to them for more information about their programs and application processes.

Let's help you figure out what engineering degree level you should aim for:
Different Levels of Engineering Degrees
Besides the specialization you choose, the other top consideration when picking your engineering degree is what level of study you want to tackle, or are qualified to attend. Unlike other students, engineers often lean into the education they'll need for a specific area of engineering, even at the undergraduate level. If you don't know exactly where you'd like to work in engineering, or are just beginning your higher education, there are undergraduate general engineering programs you can consider as well. Let's look at the options:
Associate's in Engineering
If you're a teen, or someone who hasn't begun college, getting an Associate's of Science in Engineering is a great way to kickstart your engineering studies and career. Generally, these are two (or three) year programs that give you a foundation in engineering principles, advanced math and calculus, physics, differential equations, and more. They're the perfect place to discover what niche within engineering you'd most like to fill because they touch on civil, industrial, electrical, chemical and mechanical engineering. You'll be prepared to work as an engineering technician or assistant, and students who graduate from these programs often go on to complete a four-year undergraduate degree in engineering and can make use of the credits they earned towards it in their A.S. or A.A.S. program. Earning an associate's in engineering from a community college is an excellent way to save money while earning credits and experience towards subsequent engineering degrees and positions.
Bachelor's in Engineering
These four-year programs often come in specializations we've covered, like Civil, Mechanical, or Industrial engineering, or more specific areas like Fire Protection Engineering, Clean Technology, Instrumentation Engineering, and much more. They'll prepare you to work in many positions in engineering, and earn your FE (Functional Engineer certification). No matter what specialty you choose, you'll likely take courses in statistics, visual representation, modeling, computer design, and a plethora of other design courses. These degree programs also often require fieldwork and internships that give aspiring engineers actual work experience that will help them network and learn what it takes to do the jobs they'll apply to after graduating. Those studying in America or Europe will likely earn either a Bachelor of Science Engineering (B.Sc.Eng.), Bachelor of Engineering Science (B.Eng.Sc.), Bachelor of Engineering (B.Eng.), Bachelor of Applied Science (B.A.Sc.), or Bachelor of Science in Engineering (B.S.E.) degree upon completing a program in the dozens of engineering specialties available.
Master's in Engineering
In these one or two-year programs you'll further delve into one of the many engineering specializations like Chemical or Biomedical Engineering, and/or one of the dozens of subsets within those larger engineering degree umbrellas. These degrees are for those who have completed their undergraduate education, and there are often part-time and full-time delivery formats for these programs. If you study in Canada or the United States, you'll likely receive a Master of Science or Master of Engineering upon completion. You'll often need to submit a scholarly project to complete a Master of Engineering program or take additional coursework in a Master of Science in Engineering program. Many of the Master engineering programs are aimed at preparing graduates to work in engineering management, or other senior positions in the field. Those that do will generally require coursework in management, business fundamentals, and more. For many people, this is the last degree they'll receive in engineering, but for others, there are always:
Doctorates in Engineering
These degrees require three to six years of study and are most often obtained by people looking to do significant research, work in top leadership positions in engineering, or become tenure-tracked professors at the university level. Doctoral students will conceive, research, write and defend a dissertation or thesis as part of these programs. Graduates will most often receive a Doctor of Engineering or a Ph.D. in Engineering depending on the program they choose and their background and career goals. Those that receive a Doctor of Engineering are more likely to work in a technical or business environment applying the study and research they've done, while those who earn the Ph.D. in Engineering tend to work in theoretical research and education. Both degrees are equivalent and considered the highest degree in Engineering in North America.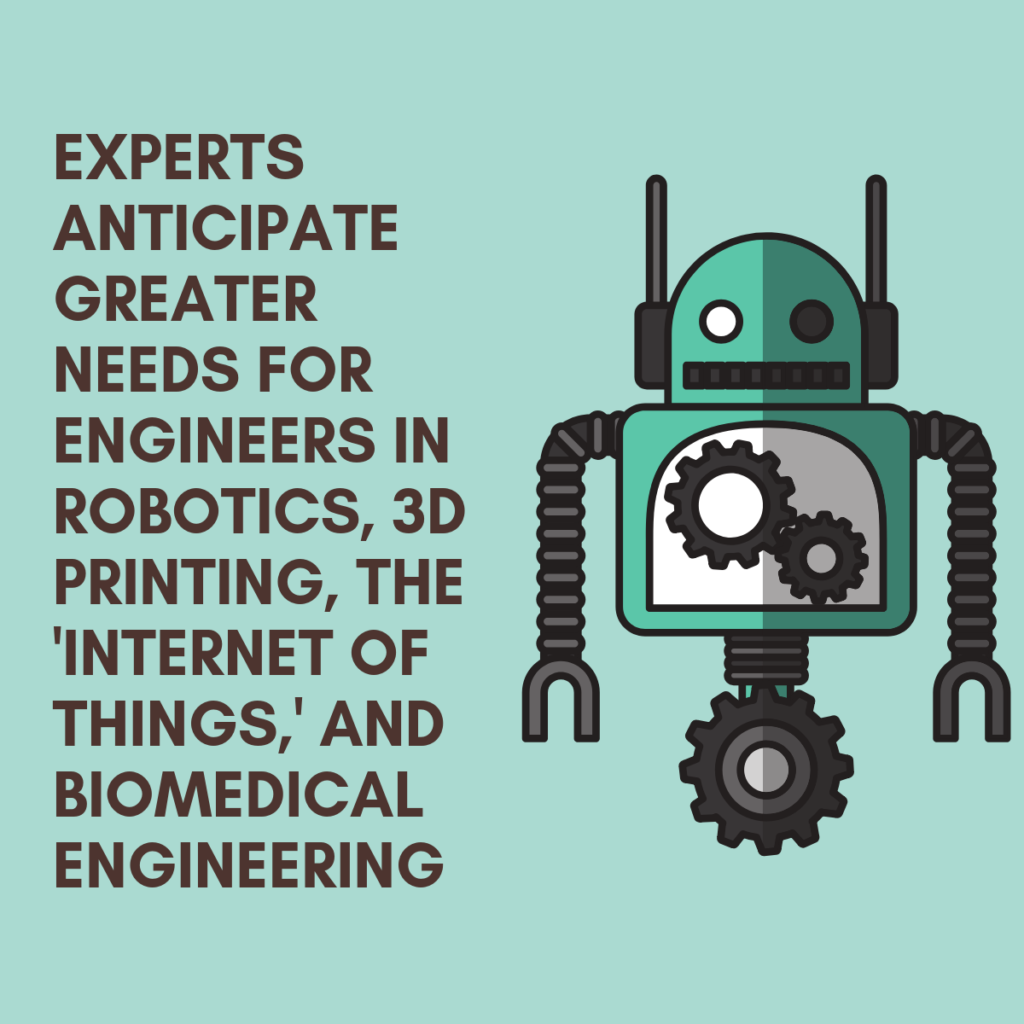 Engineering Degrees in Conclusion
Earning a degree in engineering and plying your trade is extraordinarily challenging and rewarding. Because of the many options that are available to you in the field, you can find the part of engineering that best suits you and many programs within it to earn undergraduate, graduate, and doctoral degrees.
Take into account your needs and limitations, do plenty of research, reach out directly to any program you're interested in attending, and you'll be in an engineering degree program before you know it.
We hope you've found this guide helpful, and remember to check out all of our engineering content at Degree Query by going to our engineering results page. Good luck!