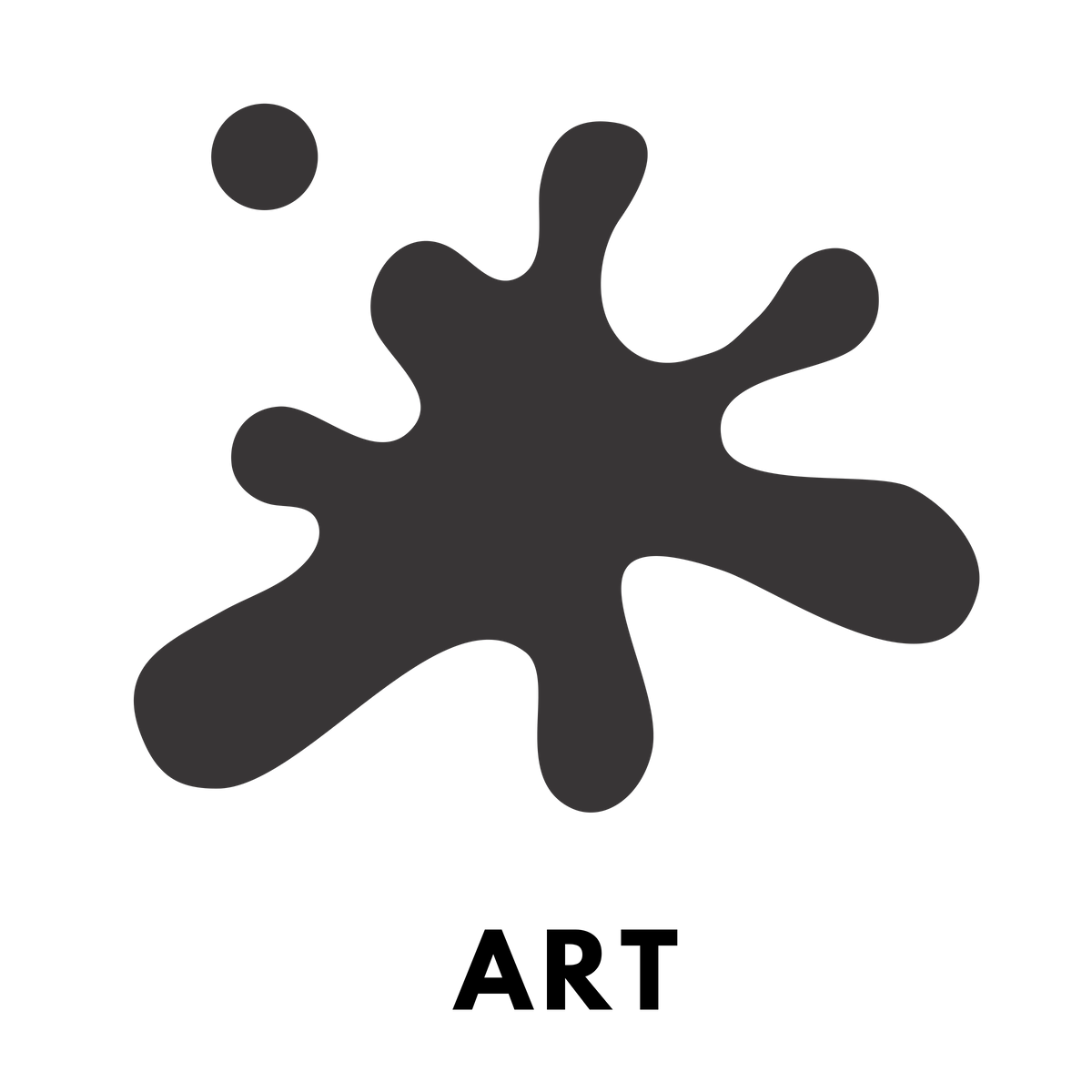 "Every child is an artist. The problem is how to remain an artist when one grows up."
-Pablo Picasso
Featured Programs
You've had a lifelong flair for creativity, a wild imagination, and a vision for yourself and your work. Maybe you grew up filming videos with your pals, coloring on the walls, or crafting your own jewelry and clothing. If you're a born artist, you probably can't picture your life without the creative arts, whether that means fashion, photography, sculpture, video, or digital media. But growing up doesn't have to mean getting a job without room for creativity. Far from it!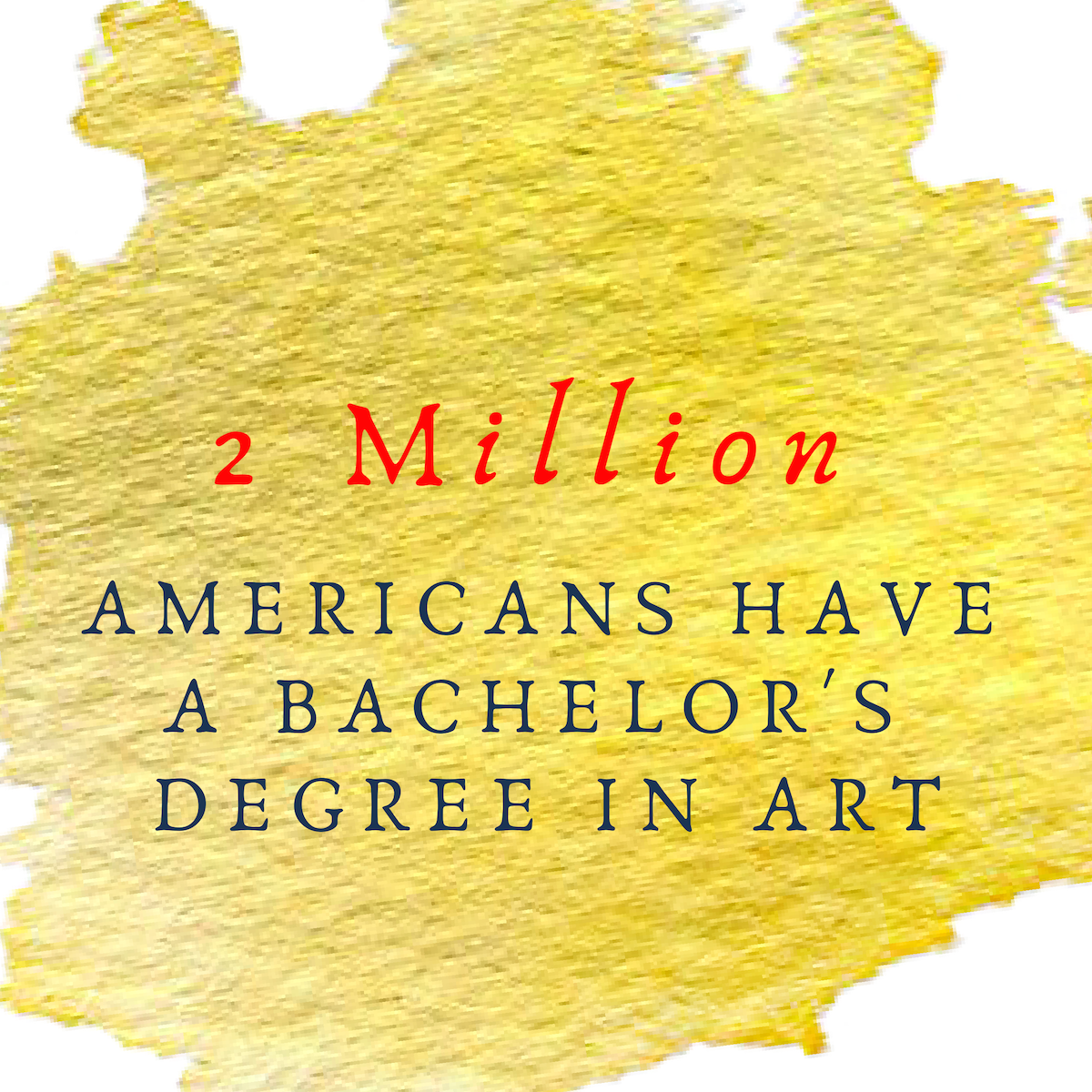 If you're determined to remain an artist when you grow up, you'll want to earn your degree in art. By attending art school and getting a degree in art, you can nurture your talent, develop your vision, and gain the practical skills required to turn that art degree into an art job. A total of 2 million people in American have bachelor of art degrees, and many more have associate's master's or other art degrees. These arts grads work in fields as diverse as video game design, fine arts, fashion, and graphics. But what art profession jobs are there? What do the pay and work look like? What types of art degrees are there? And how do you go about earning one?
We've gathered the most essential and up-to-date information available to help you answer for yourself, "what can I do with a degree in art?" Read on to learn all the facts about art degrees, the path to earning them, and the creative fields in which you can apply them.
What Types of Art Degrees are There?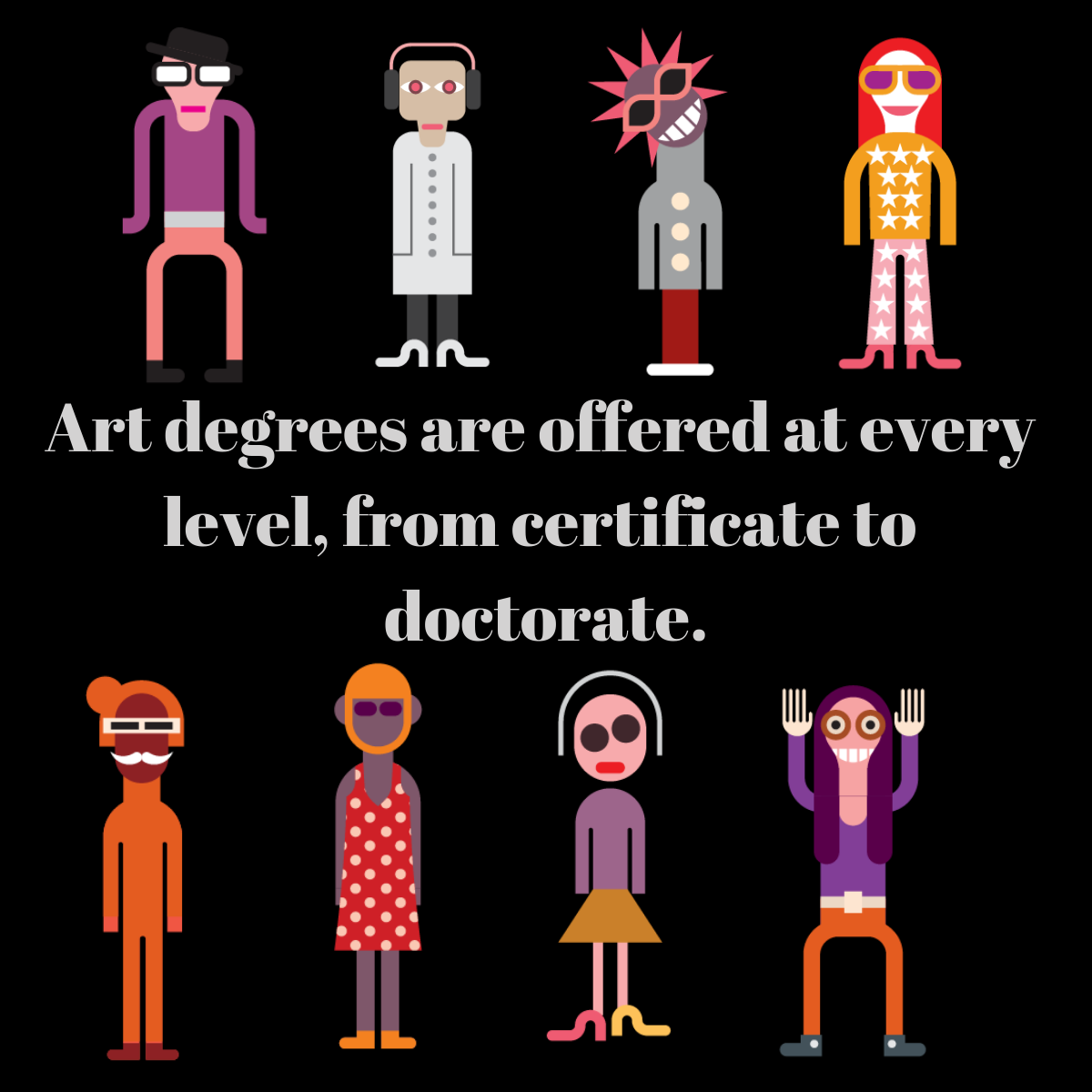 Whether you want to dip your toe in the art world or become an elite expert, there's an art degree for you. Art degrees are offered at every level, from diplomas and certificates to masters' and doctorates. The most common art degree, however, is a Bachelor of Fine Arts (BFA). In addition to different levels, art degrees come in different types. These include:
Fine Arts
Art Education and Administration
Commercial Arts
Digital Arts
What are Fine Art Degrees?
Fine arts degrees are dedicated to the study of a pure art form. It is usually associated with the visual arts, but also includes music, creative writing, dance, and theater. This is the degree we associate with "art for art's sake," and its goal is to train students for careers practicing their craft, including exhibiting in galleries, performing in the theater, and making independent or feature films. Examples of Fine Arts degrees include:
sculpture
ceramics
textiles
painting
film making
The majority of classes in a Fine Arts Degree will be devoted to perfecting your craft, as well as developing an understanding of the discipline and the ability to talk about your work to buyers, galleries, etc. In order to help students navigate the art world, these art degree programs usually include classes in developing publicity, marketing, and other art-art-world marketplace skills.
What are Art Education and Administration Degrees?
Art can't flourish without infrastructure like museums, art programs, art classes, festivals, networks, and foundations. If you're just as interested in the preservation, promotion, development, and understanding of the arts as you are in creating art, this type of art degree may be right for you. Examples of Art Education and Administration Degrees include:
art history
art criticism
curatorial practice
arts administration
arts education
These degrees are generally offered at the master's and doctoral level. Course will cover art history and the place of art in society, rather than the practice of hands-on skills. You can choose to specialize in a particular form of art, such as early 20th-century abstract paintings, and you'll have some flexibility in how to apply your expertise. With a degree in Art History, for instance, you might become a gallery owner, museum curator, adjunct art professor, or art critic.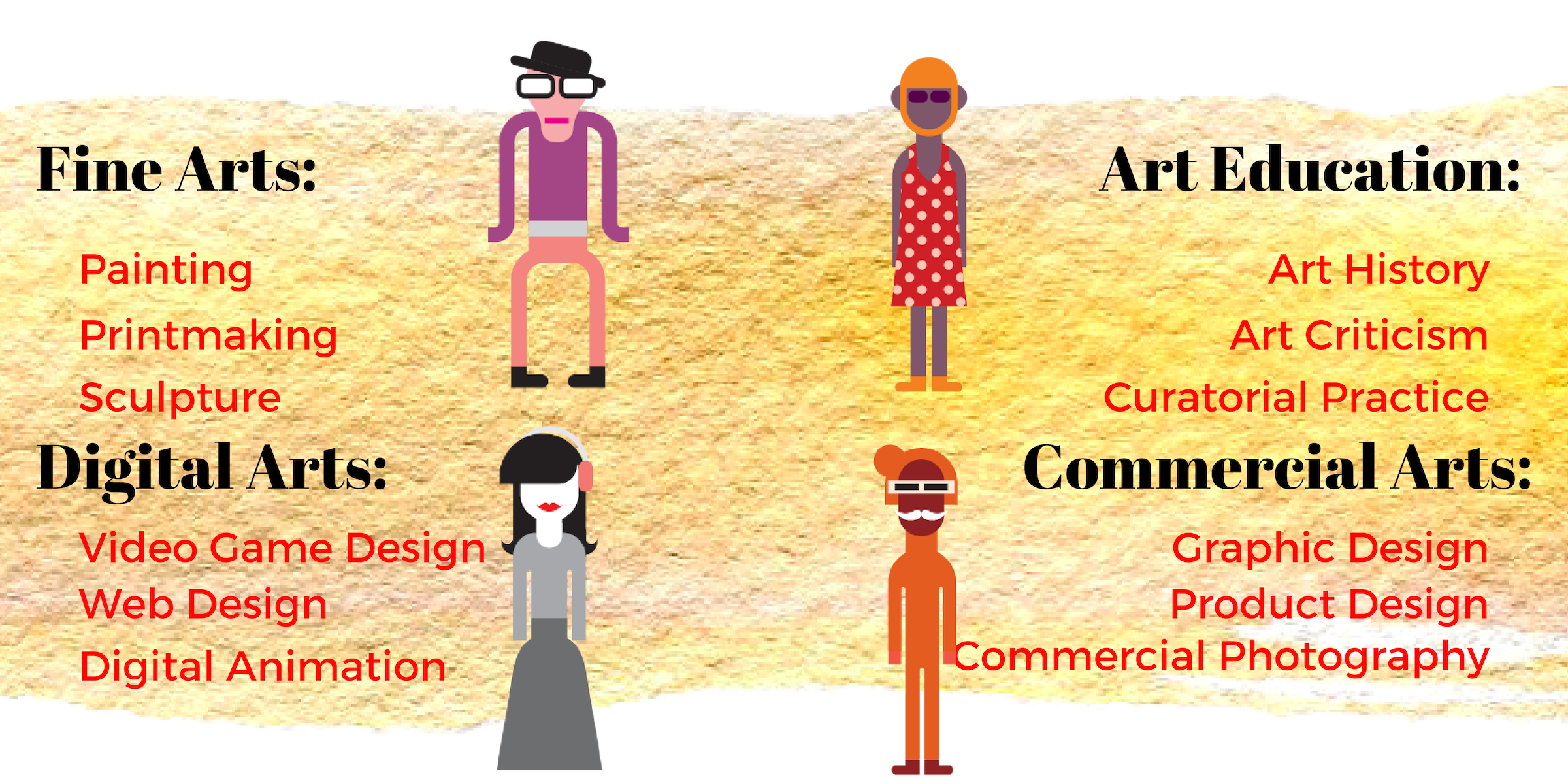 What are Commercial Art Degrees?
Commercial art is any type of art or design which is used to create sales and drive business. Commercial art is usually associated with advertisements, but it can also include websites, branding and other marketing areas that require design. Think of a product you recently purchased. Its labeling and packaging, the print and video advertisements that led you to purchase it, the product's website, and the company's logo all were carefully designed to guide your purchase and enhance your experience. Examples of commercial art degrees include:
illustration
graphic design
product design
advertising arts
commercial photography
Commercial Art Degree programs train students to think of an organization's mission and story, and how to use visuals to deliver that message to new and returning customers. That means students need to develop both business savvy and hands-on art skills. Commercial art degree programs may include classes in marketing, visual storytelling, and brand identity, alongside traditional classes in design.
What are Digital Art Degrees?
Much of the commercial art world overlaps with the newer world of digital art, but this type of art degree is so large, and evolving so quickly, that it deserves to be considered in its own category. Digital arts include any field where technology and art come together. Digital Art can mean designing or animating graphics for the web, apps, or programs. It also includes the design and animation of characters, environments, and effects in video games, one of the hottest jobs in the field. Digital artists also work on advertisements and films to create Computer Generated Images (CGI). Examples of Digital Arts Degrees include:
video game design
front-end web development
media arts
digital animation
Needless to say, digital art degrees blend traditional arts and tech, so they are heavily focused on technical skills and mastery of the software requires to execute them. You'll need to learn traditional art skills like design principles, color theory, and figure rendering in order to be able to create pleasing visuals. Your other classes will be focused on training in the software used to create in a digital space, including cutting-edge technology.
Where Can I Earn an Art Degree?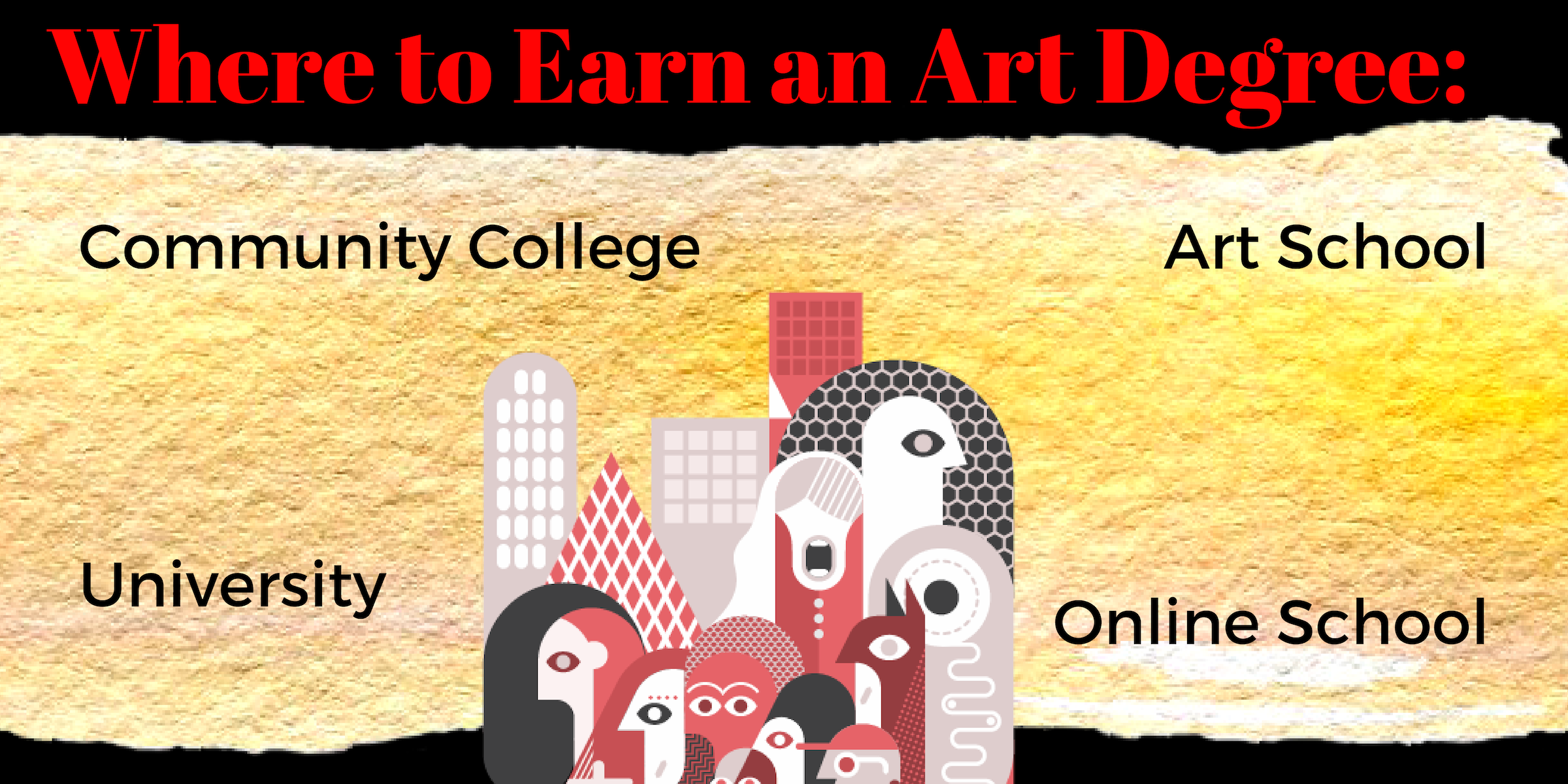 Just as there are many types and lives of art degree offered, there are a number of places to earn an art degree. These include:
Art Schools Art schools are wholly dedicated to the arts, including fine and applied arts. Art schools offer focused expertise and dedicated creative facilities and resources, like media labs and welding studios. Art schools may also be better than traditional schools at helping art students find internships and graduates find employment with an art degree.
Community Colleges Community colleges offer affordable two year programs in subjects across all disciplines, including the arts. Community colleges offer Associate of Arts Degrees (AAs), especially applied fields like culinary arts and web design.
Four-year Colleges and Universities Traditional colleges and universities offer Bachelor of Arts (BA) and Bachelor of Fine Arts (BFA) degrees in areas like fine art, performing art, digital art, as well as Master of Art (MA) and Master of Fine Art (MFA) degrees in art fields.
Online Schools A growing number of schools offer art degrees online. These may be online campus extensions of brick-and-mortar schools, or colleges that operate entirely online. Both fine and applied art degrees can be earned online, but the most popular art field for online classes is computer-based art. Students can earn degrees in web design, digital media, video game design, and animation in their native format, learning to use the latest software and completing assignments online.
What Will I Study in Art School?
With so much variety in art degrees, it's hard to generalize what you'll study in an art program. The bulk of your coursework will be determined by your choice of art school major. Some majors, like those in fine arts, will have many classes that train you in specific art skills. Majors in arts education and administration will have many classes on art history and theory.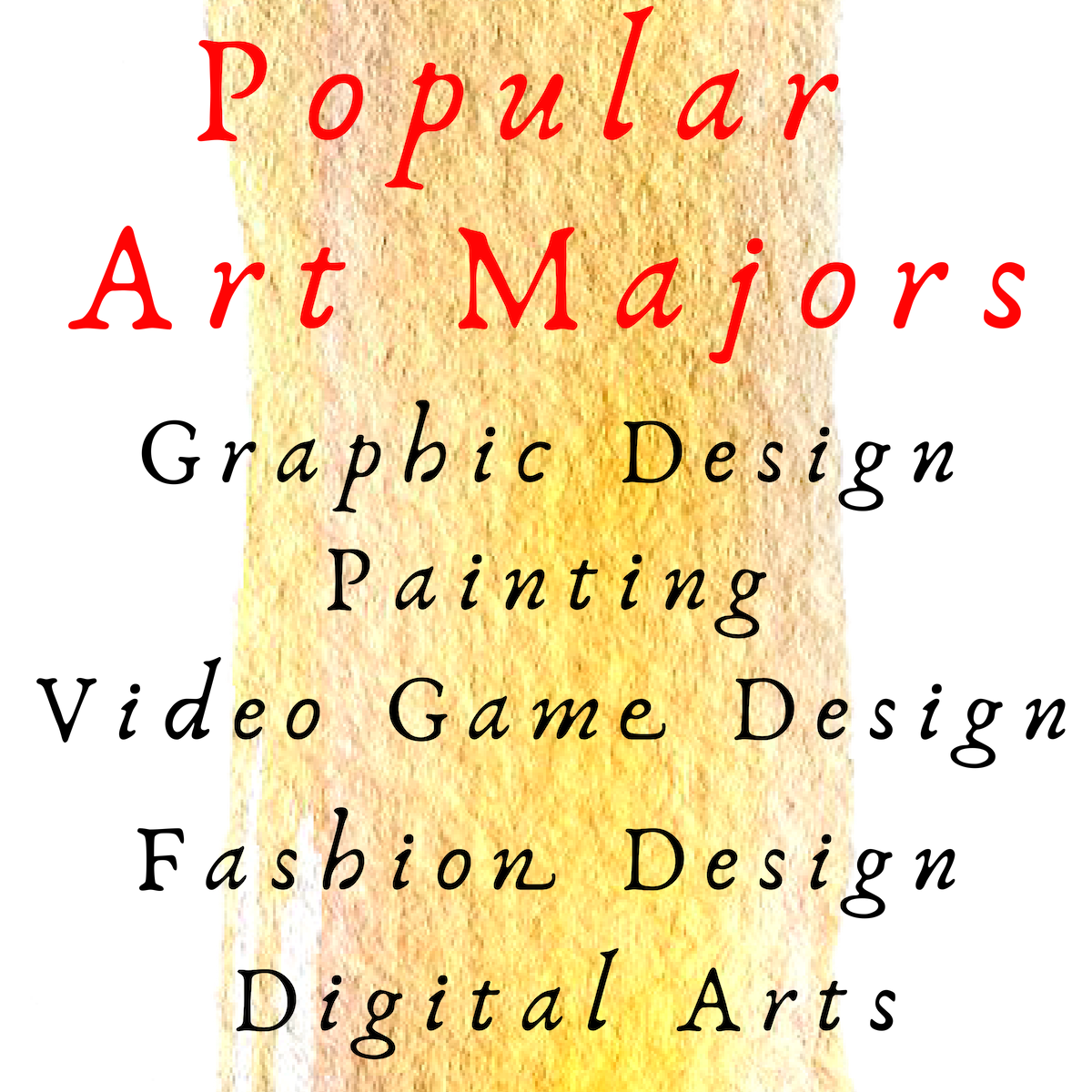 But at the bachelor's level, most art degrees are intended to develop well-rounded art practitioners, who have some understanding of the history of art, the basics of popular design software, and how to create attractive drawings and designs. Most bachelors art degrees include classes that teach you the basic principles of drawing, color and form, software essentials, and some professional skills like self-promotion and the business of art. Typical classes for a BFA might include:
Figure Drawing
Art History
Principles of Design
Color Theory
Adobe Creative Suite (Photoshop etc.)
Business Practices
The remainder of your classes will be specific to your major. You can expect to complete plenty of hands-on work using the tools of your trade, whether that means designing digital characters in Maya or shooting footage on a Steadicam. Your program may include a professional internship, where you'll assist a working artist, help out at an arts agency, or conduct other fieldwork in the real arts world.
An important part of any art degree program is developing a portfolio. This term may call to mind an oversized folder filled with paintings and sketches. For fine artists, that may be true! But in general, a portfolio simply means a collection of completed projects designed to showcase your skills. In most cases, this means projects designed to replicate the type of assignment you'd receive from a client in the real world.
What Jobs Can I Get with an Art Degree?
You've probably realized by now that earning an art degree is not like earning a degree in law or accounting. People pursue degrees in areas like law or accounting in order to become lawyers or accountants. Fine art degrees, on the other hand, are generally more fluid. Art schools know that most fine artists don't support themselves entirely from sales of their art or contracted performances. That's why art students learn multidisciplinary skills that can help them use their creative abilities to apply their pure art talent in various applied fields. You can earn a bachelor's degree in painting, for instance, and then use your sense of color balance and two-dimensional layout to get a position as Art Director at a magazine. You might get a master's in pottery and wind up serving as an art instructor at a school or college. Many fine art majors also go into the business side of art, such as by working for a gallery or museum, running craft shows, organizing theatrical performances and so on.
Where will I Work with an Art Degree?
Artists are often stereotyped as free spirits. In fact, achieving real success in the field requires technical skill, dedicated and systematic work, and laser-like focus on their craft. But artists very often are free agents, professionally speaking. Many artists, across all fields, are freelancers. In fact, as many as 25% of graphic designers are self-employed. A large number of artists also hold down full time or part time traditional jobs while freelancing on the side.
Freelancing means working for clients on a project-by-project basis as an independent contractor. As a freelancer, you won't be eligible for company benefits, such as paid sick days, and you'll be responsible for all your own marketing, invoicing, budgeting, and client management. This means a lot of time spent away from your creative work, and which won't be directly compensated, so you'll have to factor it into your hourly rate. Your income will also depend on the business that you're able to drum up, which may be out of your hands at times if the market shifts. If that sounds tough, consider the upside- you'll be able to choose your own specialty, direct the way you market yourself, select only the clients and projects that interest you, and make your own decisions about how to handle your workflow. If you like to be in charge creatively, freelancing, while demanding, can be exceptionally rewarding. It's worth noting that, as a freelancer, you'll likely be getting work on the strength of your portfolio and reputation, not your degree. That means that you should invest in an art degree only if you feel confident that it will translate into demonstrable skills.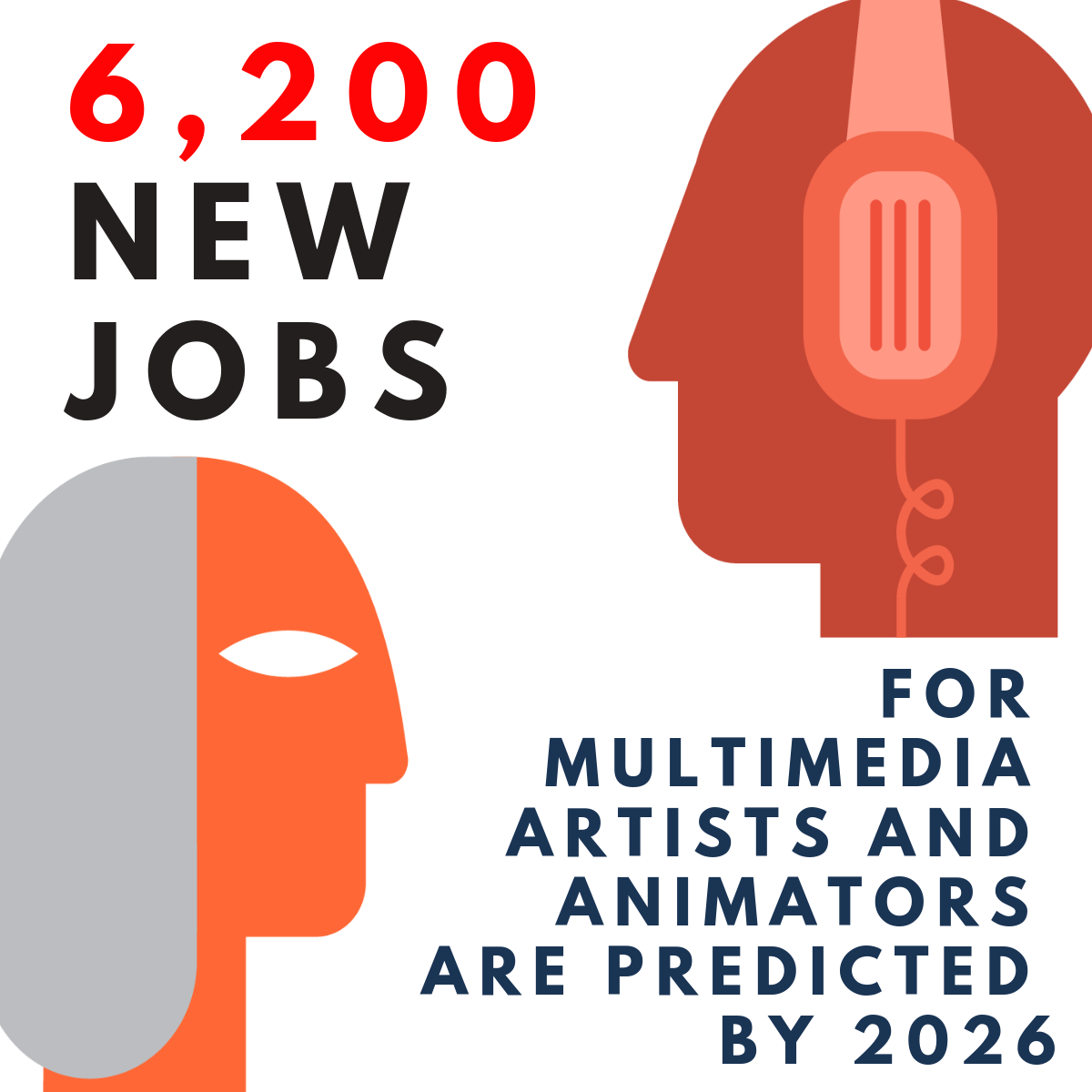 Some artists also work for agencies or in-house. If you're a digital artist, fashion designer, or graphic designer, you may be hired by one company to handle their creative needs long term (in-house) or you may be hired out to various companies on an as-needed basis by a company that pays you regularly (an agency). Both of these more traditional job settings offer more job security than freelancing, the potential for job benefits, and the possibility of growing professionally in a single role. Because you'll be hired by an employer for a position as an agency artist or in-house artist, your resume, and degree, is likely to carry more weight.
An extension of the question posed above is "when will I Work with an Art Degree?" Art is not necessarily a nine-to-five proposition. Artists are also known for working part-time, in order to make time for their personal creative work, or in order to fulfill several time-limited professional roles. For instance, with an art degree, you might find yourself working in an art museum part time and selling your textiles on Etsy the rest of the time. You might do illustration work during the day and then teach art classes in an after school program in the afternoons. Many artists also find that their work is seasonal. Some visual artists do a great deal of work around annual or seasonal arts shows and festivals- either as organizers or exhibitors. Some work as art instructors during the academic year, or for summer arts programs for students.
What Art Degrees Pay the Highest Salary?
According to Payscale, the top ten high-paying careers associated with an art degree are as follows:
Creative Director $94,000
Interior Design Director $91,800
Graphic Design Manager $83,100
Product Designer $81,800
Visual Designer $78,200
User Interface Designer $75,300
Graphic Design Manager $83,100
Product Designer $81,800
Visual Designer $78,200
User Interface Designer $75,300
Fashion Designer $72,900
Textile Designer $69,800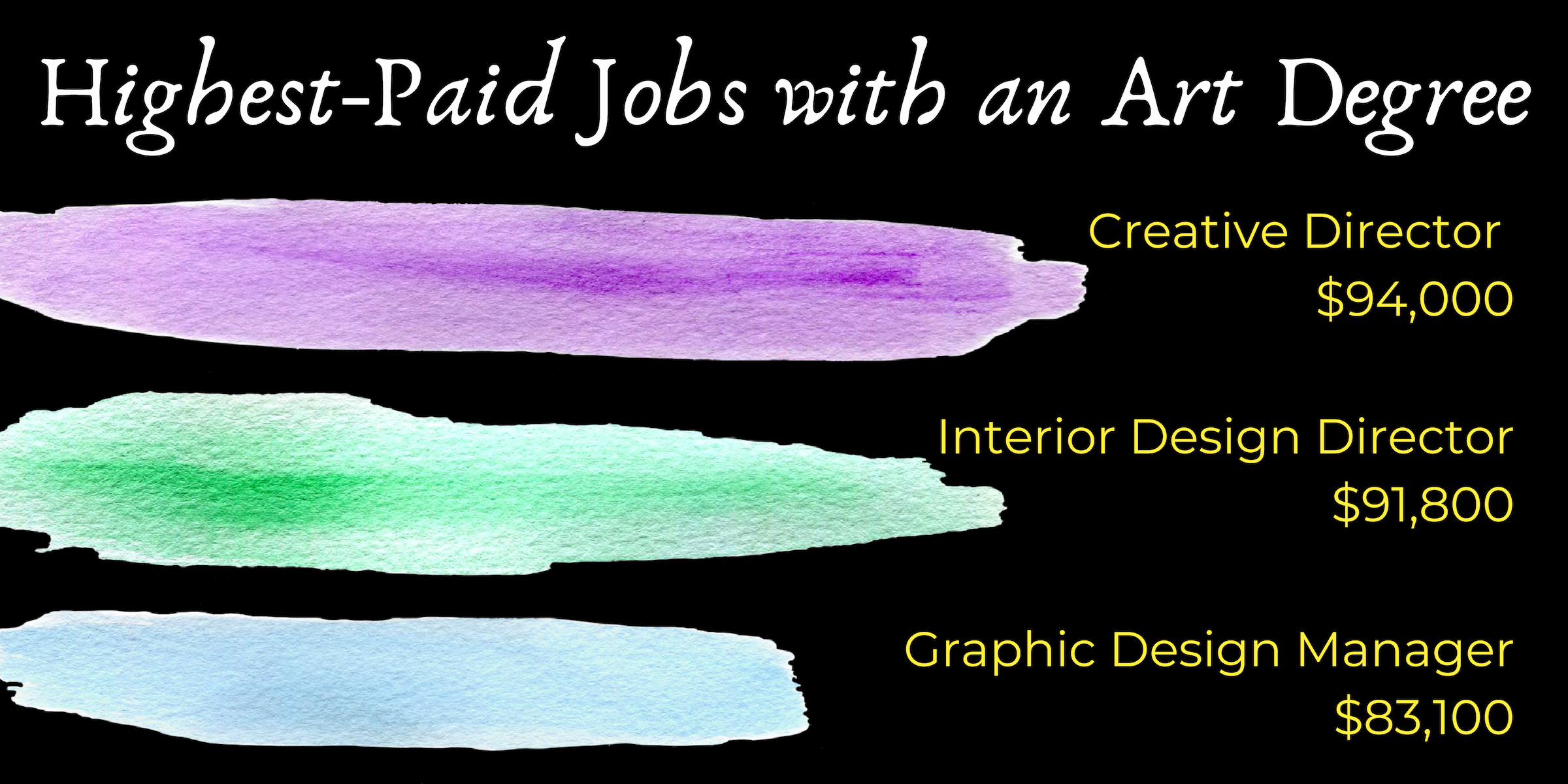 So how important is having an art degree to securing one of these coveted jobs that marry creativity with high salary? The answer varies by position. In some of these leadership roles, you'll be doing management, supervision, and marketing, other jobs in this list lean more heavily on strictly-creative tasks. That means the more multidisciplinary positions are sometimes occupied by people without career-specific art degrees, who have a background in fields like media or marketing, while the more art-heavy jobs are more or less exclusively occupied by art school graduates. For instance, about 43% of people in the role of Creative Director have a Graphic Arts degree. But a full 83% of Fashion Designers have a degree in Fashion Design.
What are Art Degrees are Most In Demand?
As in pretty much every industry, tech is a large and growing part of the art world. We are spending more and more time online, using apps, playing video games, and viewing videos, and the look of all of that content is created by computer-savvy creatives with digital art degrees.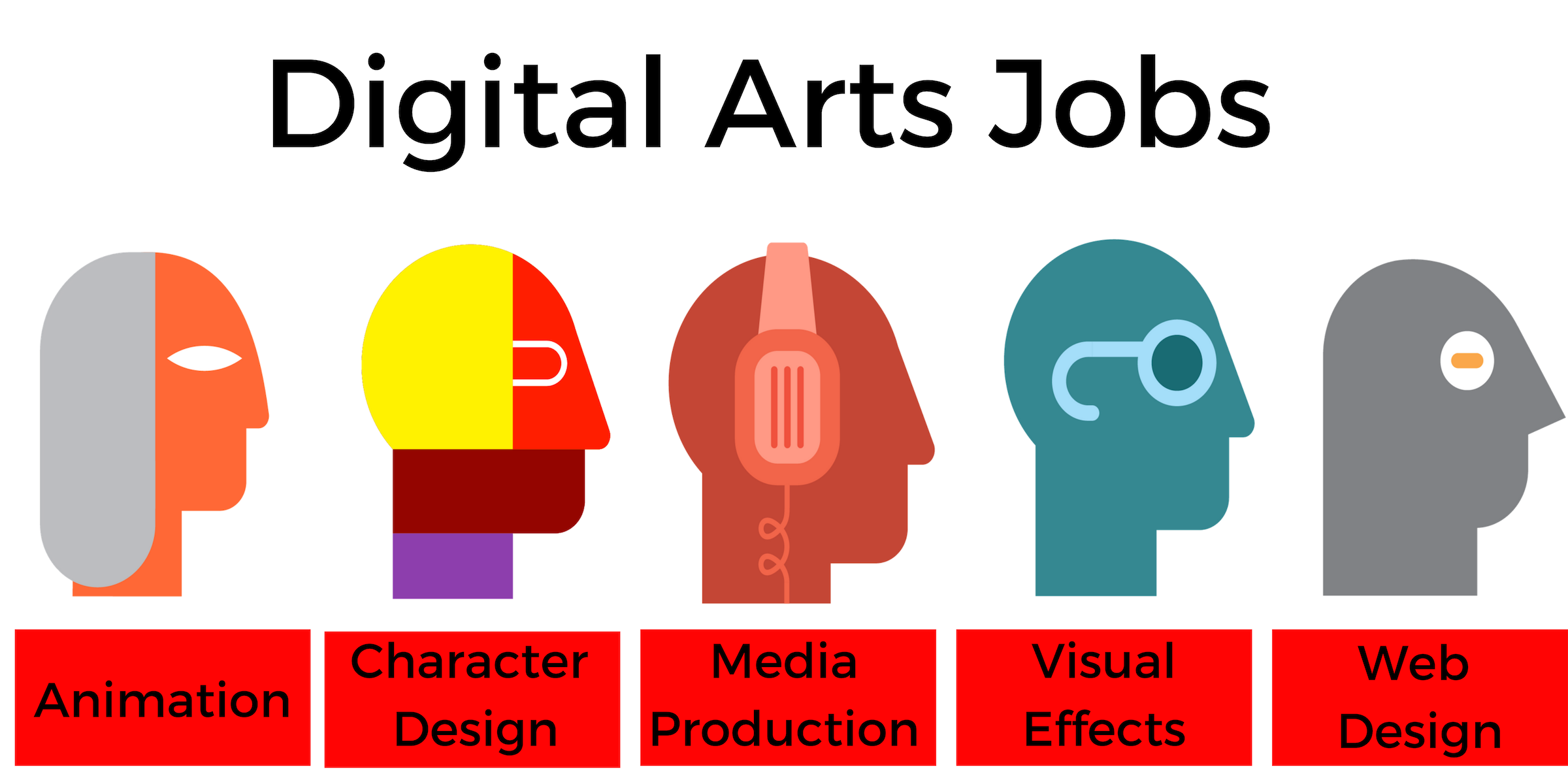 Depending on your area of interest, you may want to build the consumer-facing side of web pages and applications, animate computer-generated images (CGI), design engaging characters and environments for video games, or create eye-popping visual effects. To succeed in this field, you'll need technical expertise, patience, and the ability to quickly master new technologies as the tools of the trade evolve.
These jobs generally require a general bachelor's degree in computer graphics, or one more specific to the job itself (such as a degree specifically in User Experience or Web Design). The more software programs related to the field you can master, the more marketable you will be. Jobs in the field of technology-based arts are predicted to grow at a healthy pace. The Bureau of Labor Statistics reports that the number of jobs for Multimedia Artists and Animators will grow around 8% between 2016 and 2026. These jobs pay well, too, at an average of $70,530 per year. If you're as much into programming as designing, you may want to consider a career in web development. This field is projected to grow an incredible 15% by 2026, and pays a substantial $67,990 per year.
Further Reading: