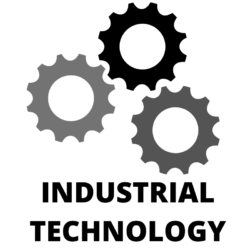 Many people never think of where our toilet paper comes from, or the plastic packaging around gifts, or the machine-engineered bolts that hold together you new land mower. But the fact is, nearly every consumer good made and sold would have been a mechanical marvel just 100 years ago.
While high profile inventors and entrepreneurs have brought about many of our most recognizable consumer goods, millions of individuals have helped to make these realities stick. Many of these individuals work in industrial technology-related jobs.
Industrial technology degrees are multidisciplinary degrees that prepare individuals to work in roles that optimize how goods are made. This can include the working, augmentation, and creation of devices and processes that aid in the creation of goods. If you've seen any commercials recently that show modern warehouses or assembly lines, you've seen a good bit of what industrial technologists help to facilitate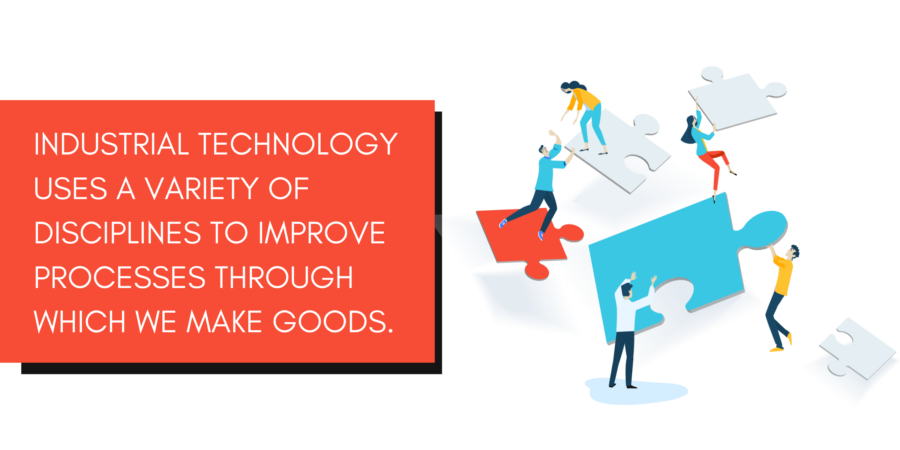 At it's heart, industrial technologists are focused on three aims that include making production:
Faster
Simpler
More Efficient
Individuals working in industrial technology are routinely creative and technically savvy, and many got their start in the field by obtaining a degree in industrial technology. In this guide we'll take a look at some of the most commonly searched questions about industrial technology degrees, including the following:
Table of Contents
Don't see what you're looking for? Here at DegreeQuery we have one of the largest repositories of coverage on choosing degrees and careers online. Peruse some of our related guides below:
What Industrial Technology Degrees Are Available?
Industrial technology degrees are available at the associates through doctoral levels, with the widest range of programs available at the undergraduate levels. Below we'll work through each of these degree levels to explain the differences, requirements, and specializations that may be endeavored upon by individuals pursuing said degrees.


At the associates level, industrial technology degrees tend to focus on preparing students to continue their education at the bachelor's level, as well as applied use of industrial technology tools and frameworks.
As with nearly any associates-level degree, industrial technology associates tend to requite around 60 credit hours for completion, and require between 1.5 and 3 years for completion. The average time for completion of an associates degree is 2 years of full-time study. Students often begin their study with "gen ed" (general education) requirements. These requirements are meant to ensure that students are well-rounded thinkers, can communicate clearly, can argue logically, and are math and data literate.
Types of courses that are typically required for general education requirements include:
Social Science Courses
Humanities Courses
Natural Science Courses
Mathematics Courses
Ethics, Philosophy or Religion Courses
Fine Arts Courses
Data Literacy or Computing Courses
Physical Education
Among Others
Once students have progressed to courses within their major course of study, they are likely to take some selection of the following.
Computer-Aided Manufacturing
Industrial Robotics
Technical Illustration
Production Planning and Control
Among Others
With this said, many industrial technology degree programs may cater to the particular needs of a given region or industry. This may prevent you from taking some of the courses above (though is likely a good thing for getting an industrial technology job within your city or region).
Additionally, some associates in industrial technology offer concentrations. Some of the most common concentrations within the field of study include:
Construction Technology
Design and Engineering Draft Technology
Supervision and Management of Industrial Technology
Occupational Safety and Health
At the bachelor's level, students can begin to truly future-proof and gain an in-depth understanding of both the managerial and computing principles and practices that power modern industrial technology.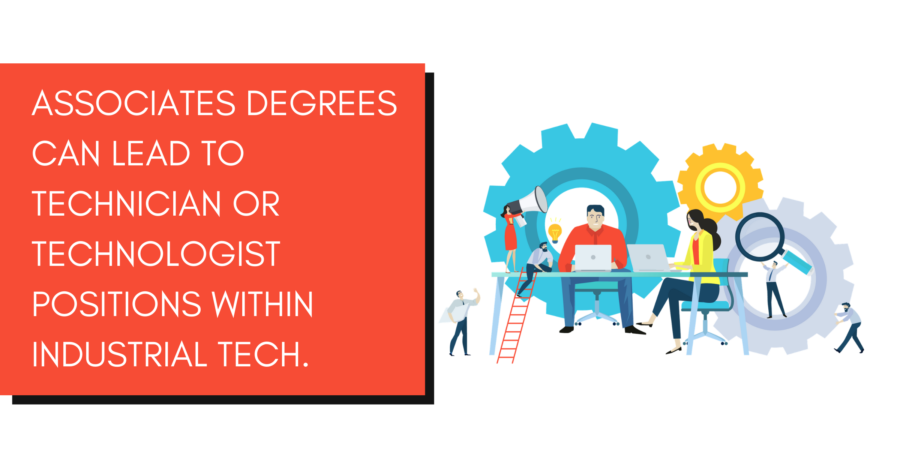 Students within bachelor's degrees in industrial technology should expect to take general education requirements similar to those listed above in the associates-degree section. The primary differences between a bachelor's and associate's degree in industrial technology are that bachelor's degrees are the entry-level degree within some management positions, and bachelor's degrees typically require around twice as long to acquire.
Most bachelor's degree programs are around 120 credit hours, and traditionally take around 4 years of full-time study to complete.
Supply Chain Management
Lean Manufacturing
Six Sigma Management
Engineering of Automated Systems
Database Design for Engineering
Safety Engineering Developments
Project Management
Robotics
Among Others
Within bachelor's-level industrial technology programs, a wider range of specializations than an associates degree programs can also be undertaken. Some of the most common bachelor's-level concentrations within industrial technology include:
Facilities Management
Construction Technology
Manufacturing Technology
Supply Chain Management
Robotics
Sustainability Within Industry
Health and Safety Within Industry
Project Management
At the bachelor's level students can begin to prepare themselves for climbing up the corporate ladder and may perform some original research within industrial technology. A greater proportion of master's degrees in industrial technology than other degree levels are presented in formats that are tailored to individuals working full time.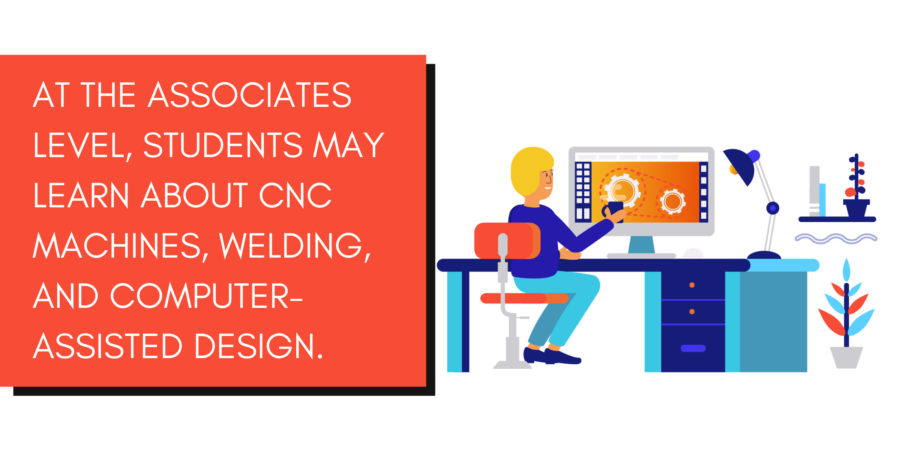 Typically master's degrees in industrial technology take 1.5-2 years for completion. Though many allow students to attend in accelerated or part-time courses of study.
Industrial technology degrees may also be pursued at the master's level within programs that are more centered on computing, management, and human resources.
Within master's in industrial technology degree programs, some of the following courses are often available:
Economics of Engineering
Management of Operations
Engineering and Management Research Design and Methodology
Managerial Marketing
Theory of Networks
Case Studies Within Manufacturing
Robotics
Human Resources
Project Management
Production and Inventory Management
Properties of Materials Used in Manufacturing
Logistics Management
Master's Applied Project
A Master's Thesis
At the doctoral level, students may pursue one of the following courses of study:
A Doctor of Philosophy (Ph.D.) in Industrial Technology
A Doctor of Industrial Technology (D.I.T)
Or a Doctor of Technology (D.T.) in Industrial Technology
While all three may lead to many of the same applications, one of the major differences between the three is that one is a research doctorate, one is always an applied doctorate, and one is sometimes applied and sometimes a research doctorate.


You're likely wondering what this means. They're all doctorates, are they not?
Research doctorates such as the Ph.D. (and sometimes the Doctor of Technology degree) are centered around preparing the next generation of researchers and educators within a field. As such, a large portion of the course of study is directed towards original research that will be presented in the form of a dissertation. Dissertations are several hundred page research documents that contribute original research within the field of study.
Another central focus within a research document is to prepare the next generation of educators within a field of study. To this end, many Ph.D. programs are in-person and require students to teach some undergraduate courses while they are pursuing their Ph.D.
Contrarily, applied doctorates focus on preparing individuals for jobs within an industry corresponding with their degree. This does not mean that individuals do not partake of individual research while pursuing an applied doctorate, just that it is not as central an element within the degree program.
Applied doctorates may opt to replace a doctoral thesis with a capstone project and/or internship. But in many cases applied doctorates may prepare individuals for academic careers just as well as research doctorates.
There are many areas one can focus within a doctorate. And oftentimes individuals will perform original research into one industry vertical that utilizes industrial technology, including:
Textiles
Petroleum
Construction
Engineering
Pharmaceutical
Chemicals
Aeronautical
Consumer Goods
Can I Gain an Industrial Technology Degree Online?
Industrial Technology degrees typically combine management, business, and engineering courses, which are three types of courses most readily offered online. This is to say that there are many online industrial technology degrees. One exception to this rule is for associates-level degrees that tend to teach individuals how to use industrial machinery. Many of these instances may need to occur in-person or in the form of an internship.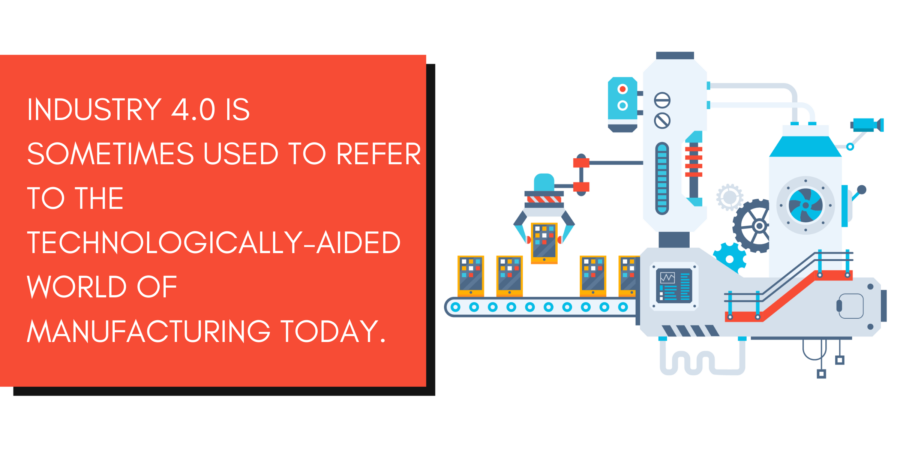 Just because industrial technology degrees are offered online doesn't mean that that's the right format for you. There are a variety of pros and cons when comparing online and traditional course delivery.
Here at DegreeQuery we've informed thousands of future higher-ed attainers, and have uncovered a variety of trends in what makes online education work (or not work) for various students. Some of the most commonly mentioned positives and negatives of online degrees are listed below:
Positive of Online Education
You don't need to quit your job
You don't need to move
Many programs are built for working adults
You get the same degree as in-person programs
Growing number of support programs
Growing number of employers view degrees as the same
Access to top-notch schools not in your area
Negatives of Online Education
Not as much of "the feel" of attending higher education
Harder to get to know professors, classmates, or community members
Not as many support services as on-campus offerings
You need to be more of a self starter with studying
Lack of access to networking events and on-campus job fairs
Neither the pros nor cons are meant to entice or "run you away" from online education. There are obviously many factors that go into choosing a degree program that works for you. And for many students who work full time, an ability to keep their job while studying is perhaps the largest factor. For others, getting full access to networking and the "feel" of a traditional higher ed program may be beneficial.
How do I Gain Admission to an Industrial Technology Program?
Admissions to industrial technology programs depend on the degree level you're hoping to pursue, and are similar to most other engineering, business, or technology degree programs of the same levels.
At the associates level, students pursuing a degree at a community college may find themselves with the opportunity to work through open admissions. Open admissions aren't truly 100% open. But they typically allow any in-district, city, or state (depending on the service area of the college) who has graduated from high school with above a certain GPA automatic admission. Once students have gained admission to the broader college they are afforded the opportunity to choose industrial technology as their major.
For students seeking admission to associates and bachelor's degree programs that aren't open admission similar requirements are needed. Students should expect to take a standardized test such as the ACT or SAT, should be able to provide a transcript from high school study, letters or recommendation, a statement of purpose, and potentially other essays or even interviews. The range of admission requirements regarding GPA as well as standardized test scores varies widely between institutions. Many of the most competitive schools in the country require nearly perfect scores in each, while the vast majority of schools have lower admission standards.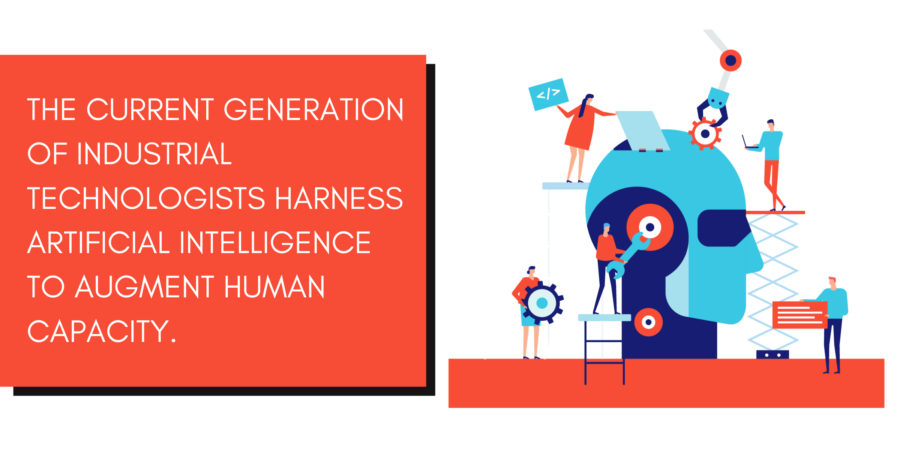 Within master's degree programs, industrial technology degrees require similar admissions processes to other technology degrees. Some programs require students to submit GRE standardized test scores, while others may let students with some years of experience substitute a resume or letters of recommendation. Students should have finished or plan to finish their undergraduate study by the start of the program.
Within doctoral programs, students may apply either directly out of undergraduate study or after the completion of a master's. For students applying directly out of undergraduate study, they will endeavor upon gaining a master's degree "en route" to their doctoral degree. Essentially these students are entering dual master's and doctorate degree programs.
For students entering doctoral degree programs, they should reach out to ensure that there are faculty members pursuing in-depth study within areas that interest them. In the event you pursue a research doctorate (Ph.D.) it is important to reach out to faculty members who may be able to be your research mentor before starting the program, as many research supervisors only take on a handful of students to supervise.
Don't see what you're looking for? Here at DegreeQuery we have one of the largest repositories of coverage on choosing degrees and careers online. Peruse some of our related guides below:
What Can I Do With an Industrial Technology Degree?
Industrial technology is at the heart of nearly all manufacturing endeavors. And nearly everything we consume is manufactured in some way. That gives you an idea of the massive scope of opportunities for someone with an industrial technology degree.
Additionally, the opportunity to pursue industrial technology coursework from the associates through doctoral levels means that there's always more room to specialize and that there are industry applications for knowledge in industrial technology from knowledge of how to run industrial technology systems, to knowledge of how to create them.
While there are many, many jobs within industrial technology settings that you can become prepared for with an industrial technology degree, some of the most common include the following.
Manufacturing engineers work to hone, research, and create manufacturing systems. This includes software, hardware, and processes that help to lower the price of the production of a good, enhance the quality of the production of a good, or increase the rate at which a good can be created.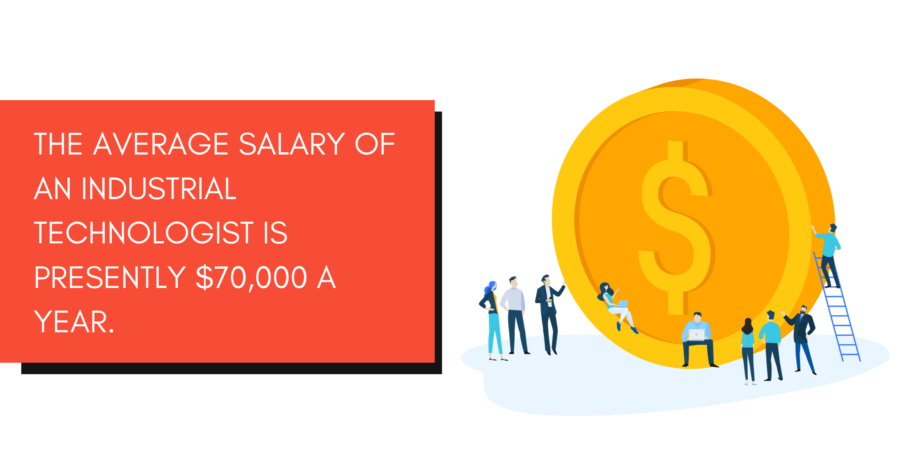 Job outlooks are good for manufacturing engineers, with expected position growth of 9% from 2016-2026. The average salary for these positions can range to above $100,000 for experienced engineers.
Operations managers oversee the daily operations of facilities or manufacturing centers. For individuals who have some experience or education in both industrial technology as well as logistics, management, and business know-how, operations management can be a top-tier job within manufacturing.
Operations is a nebulous term, and can mean many, many different things depending on the setting in which you're working. Within industrial technology this could involve everything from overseeing a shipping warehouse, to overseeing a high-tech factory that makes electronics or medical equipment. As one may expect, earnings can be quite high depending on what an operations manager is in charge of. Most salaries for this job within manufacturing settings start at over $100,000 a year.
Don't see what you're looking for? Here at DegreeQuery we have one of the largest repositories of coverage on choosing degrees and careers online. Peruse some of our related guides below: