There's an old adage that goes something like "the more things you have, the more things you have to take care of." In the realm of information technology, this is certainly the case.
Featured Programs
As our number of connected devices has expanded exponentially, so too has the risk that bad actors can use those connections to reach some of you (or your organization's) more confidential information.
In fact, hardly a week passes without news of a major data breach. These routinely include:
Social Security Numbers
Banking Information
Health Data
Contact Information
Personal Messages
And more…
The pace with which we've expanded online data storage and transfer has undeniably improved many aspects of our lives. But, these changes have also opened up a whole new world of worries. That's where cyber security comes in.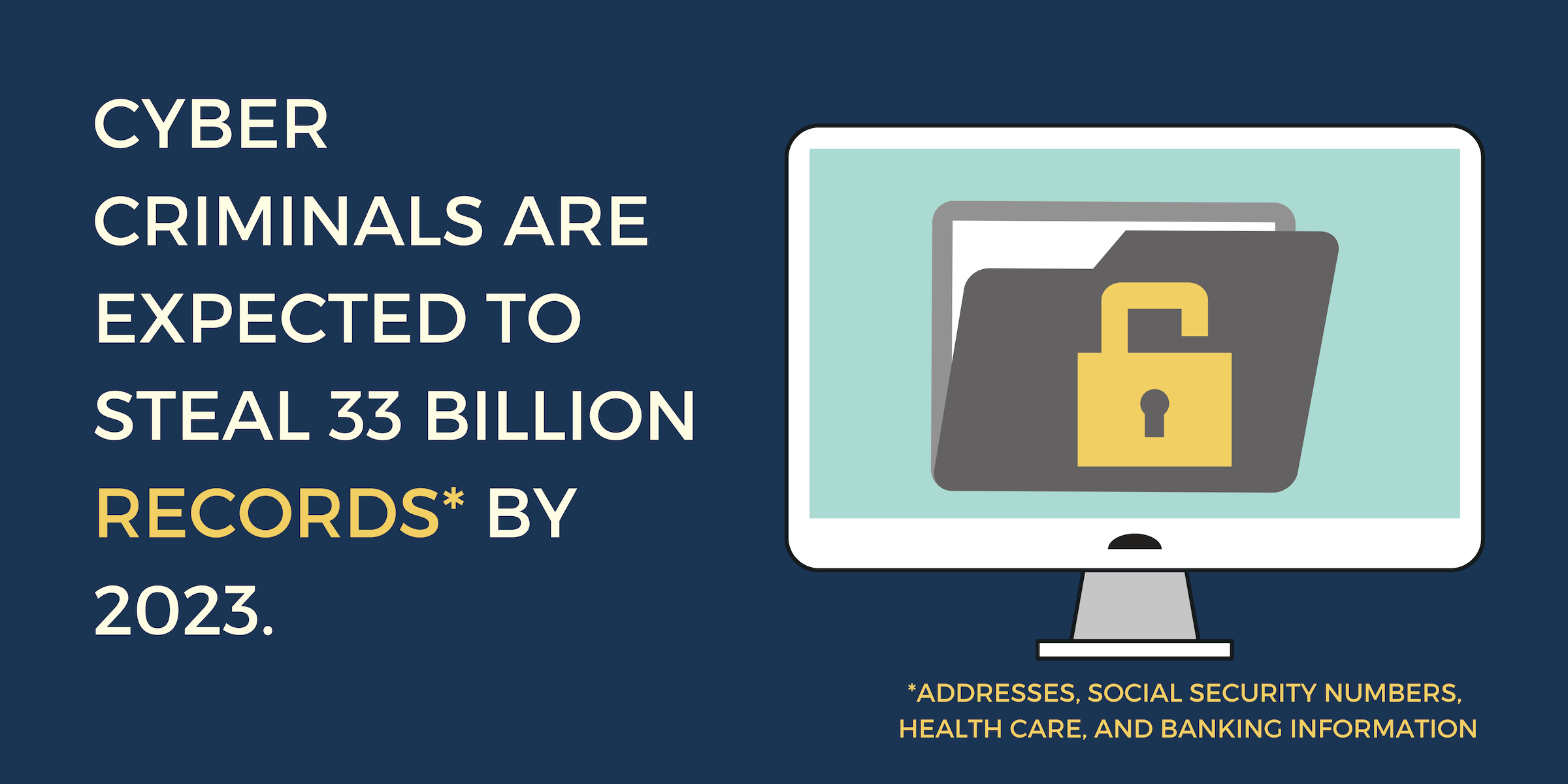 Cyber security professionals blend information technology, programming, judgment, criminal justice, and managerial expertise to preserve the integrity of our data and devices. Cyber security is an incredibly broad field, with titles as varied as compliance director, ethical hacker, network engineer, or information auditing specialist.
In fact, this is one of the best parts about cyber security. While cyber security offers a highly compensated, in-demand, and important career path, there are also many ways to get into the field. Positions exist within cyber security centered around management, technical skills, policy, education, and others.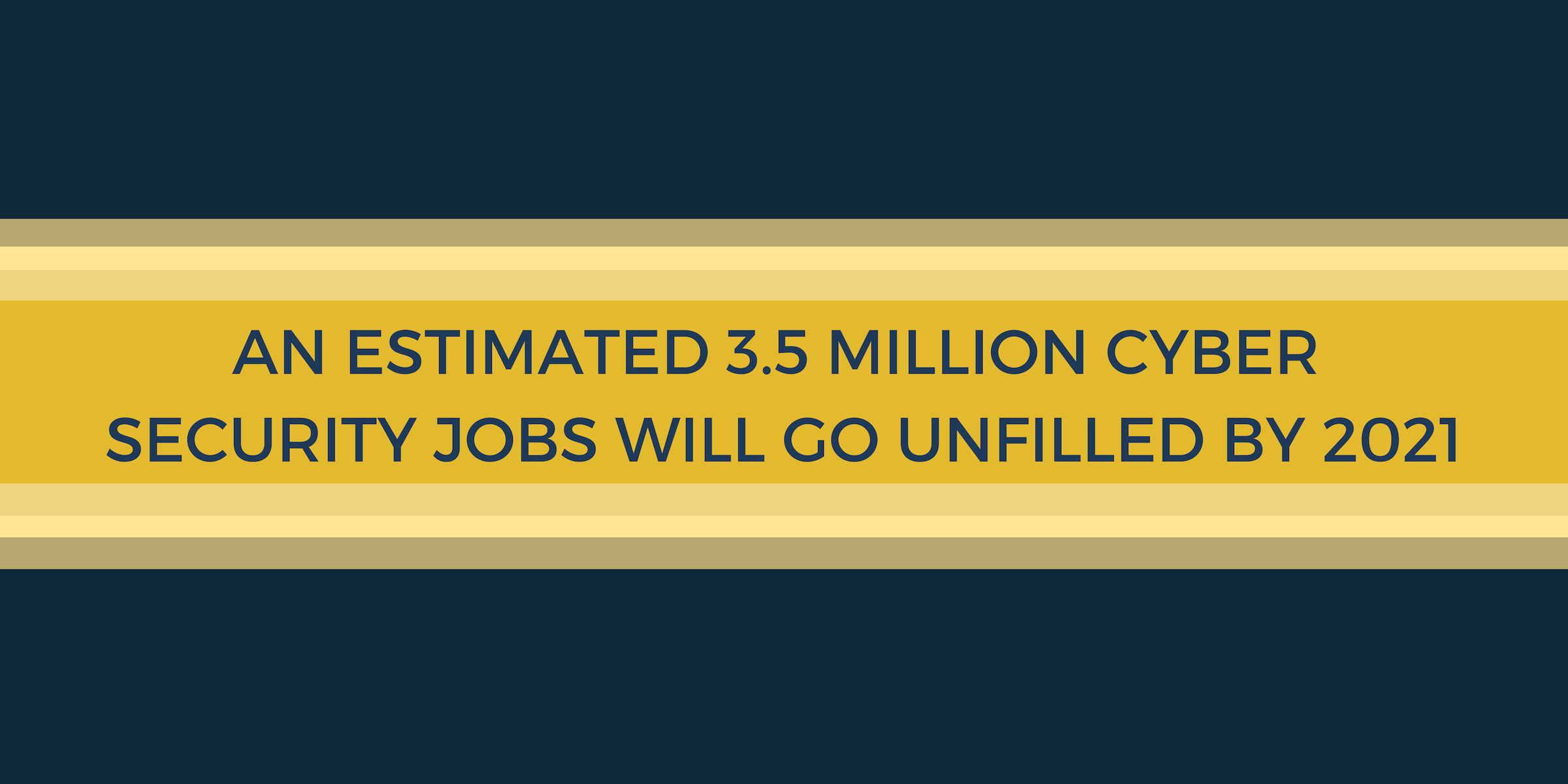 With over 1 million currently unfilled cyber security jobs, and 3.5 million unfilled jobs expected by 2021, cyber security can be a great way to boost your earning potential and enter a needed, interesting, and lucrative career.
At DegreeQuery, we have years of experience covering the most needed questions for students and potential students seeking degrees. Cyber Security is no different. In this guide we'll focus on what you can do with a cyber security degree as well as how to choose the right cyber security program for your needs.
If this guide isn't exactly what you need. Be sure to check out some our related content on cyber security below:
What is a cyber security degree?
Cyber security is a multidisciplinary degree that falls under the category of applied information technology degrees. The disciplines that inform cyber security workers in academic settings include information technology, computer science, criminal justice, business, management, psychology, and mathematics.
Cyber security degrees are available at the associates through doctoral levels. The most common degrees in the field, however, are bachelor's and master's degrees.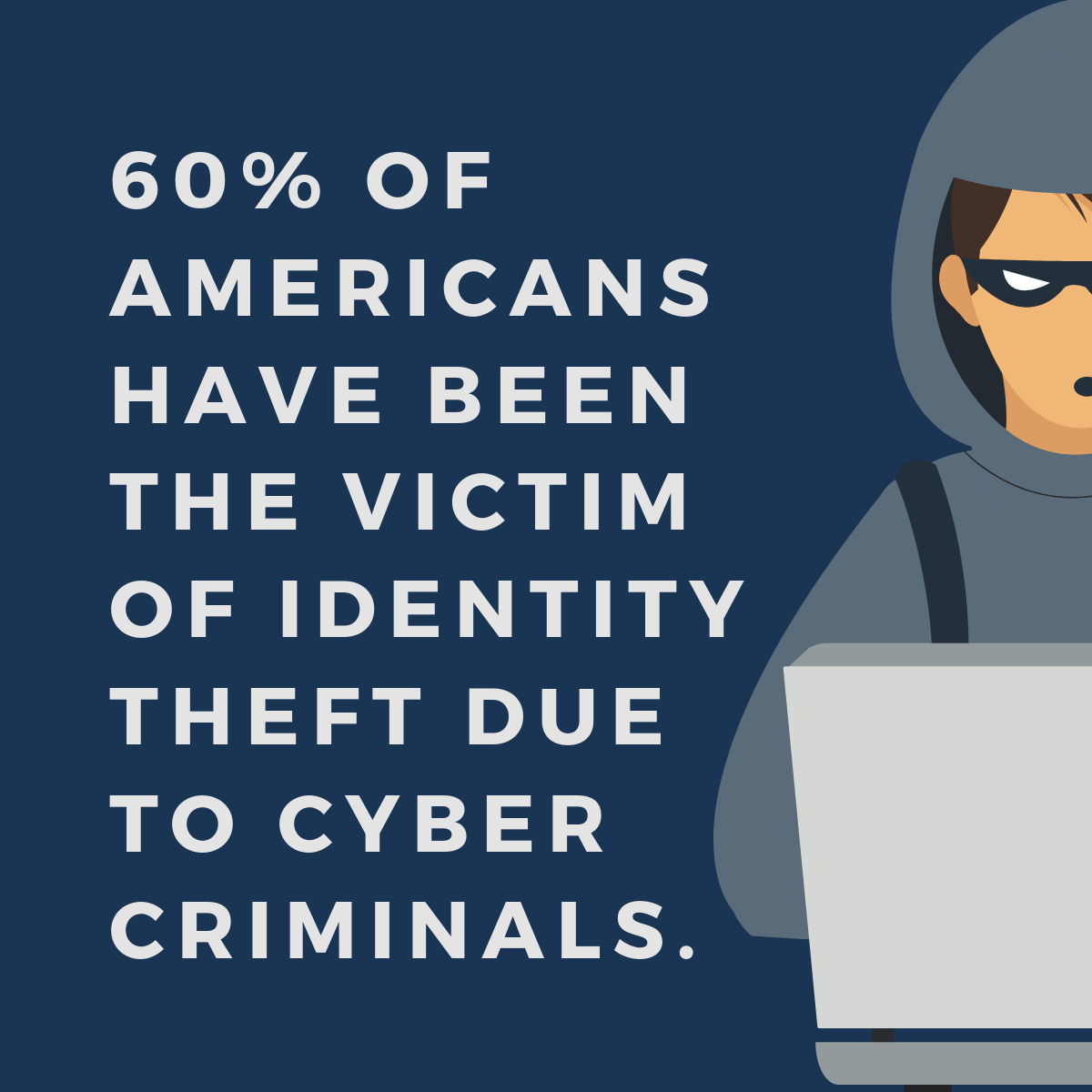 As with many information technology areas of study, gaining a job within the field may be accomplished through a blend of experience, higher education, and professional certifications. Many academic programs incorporate hands-on projects, internships, and cyber security certifications to help to prepare students for employment.
While all levels of the field of cyber security study similar topics, the depth with which students dive into those topics vary by degree level. Below we'll look at the two most common degree levels within cyber security and detail the courses you may study as well as the available concentrations.

Overview of Bachelor's Degrees in Cyber Security
Bachelor's degrees in cyber security are the central way in which those seeking cyber security careers enter the field. Alternative paths to entry include bachelor's degrees in related technical fields and on-the-job experience, or master's degrees in cyber security.
As with other bachelor's degrees, cyber security bachelor's degrees typically require around 120 credit hours. General education requirements account for around one third of the credits required. These courses aren't directly related to cyber security, but rather are meant to ensure that graduates are well rounded in their knowledge and skilled at critical thinking.
General education requirements in cyber security typically include writing courses, survey courses in the natural sciences, survey courses in mathematics, courses in humanities including philosophy, religion, history, or civics, and courses in the social sciences including economics, psychology, and others.
After completing general education requirements, most cyber security programs at the bachelor's level include courses in departments from computer science, information technology, criminal justice, business, and management.
While courses of study vary between universities, some of the most common undergraduate courses in cyber security include the following:
Criminology
Networking
Scripting Languages and Programming
Forensics in Computer Settings
Information Recover
Disastter Preparedness and Recovery
Business Continuity
Cryptography
Data Management
Legal Issues Related to Information Assurance
Project Management
Cloud Security
Countermeasures to offensive cyber actions
Among others
Many programs additionally include required internships, a thesis project, or capstone projects.
When choosing a bachelors degree in cyber security, students should be aware of two designations that may apply to their program or the university offering the program.
The first is that students should seek out regionally accredited institutions. Regional accreditation is the "gold standard" in accrediting standards. If a university if regionally accredited, students will have a much more straightforward time having their credits transfer to elsewhere, receiving federal financial aid, and having their degree be respected by employers.
Secondly, many cyber security programs hold a designation provided by the National Security Agency (NSA). The NSA designates programs that provide up-to-date, needed, and high quality instruction in cyber security the "center of academic excellence" designation. Often shortened as the acronym NSA/CAE, National Security Agency Centers of Academic Excellence may fall into three categories:
NSA/CAE CDE institutions teach at the associates through doctoral level and have been noted by the national security agency as quality providers of cyber security education.
NSA/CAE-R institutions teach at the doctoral level, and known for cutting-edge research in cyber security-related areas.
Thirdly, NSA/CAE-CO programs focus on cyber operations. These programs are noteworthy for focusing on practical and applied aspects within a given cyber security discipline (collection, exploitation, and response).
While there are plenty of quality cyber security programs that do not hold NSA/CAE designations, this is one standard by which students may select a program that interests them.
Bachelor's in cyber security and information assurance help to prepare students for a wide range of entry to mid-level careers in cyber security (pending prior experience in IT or management related fields). With that said, there are other ways to gain entry into cyber security. Other routes students may take to find a job in cyber security include a great deal of prior experience in information technology, computer science, or management fields. Or, students may opt to pursue a degree related to cyber security at the undergraduate level, and specialize more heavily in cyber security at the graduate level. Related majors that may achieve this include information technology, computer science, networking technologies, data science, among others.
Overview of Master's Degrees in Cyber Security Master's degrees in cyber security are commonly sought by those that already hold a technical bachelor's degree or by those already working in cyber security that want to gain a career boost.
With the large shortage of skilled cyber security workers, master's in cyber security can make you a "shoe in" to leadership positions if you are already working in cyber security.
Master's in cyber security can vary more greatly in what they cover compared to bachelor's-level cyber security work. For this reason, it's important to assess the curriculum of the programs you feel you may be interested in.
With that said, a great deal of course work offered in master's programs tackles the same topics offered in a bachelor's program (at a more advanced level).
Common courses in a master's in cyber security degree include:
Computer Security
Internet Security
Info Assurance Foundations
Algorithm Design and Analysis
Operating Systems Principals
Data Mining
Advanced Computer Architecture
Cryptography
Biometrics
Machine Learning
Programming
Network Security
Digital Forensics
Additionally, most master's degree programs will require either a thesis or a capstone project of some sort. Master's-level theses are surveys of the current research in a field and are meant to show the master's candidates can think critically at an advanced level in their field.
Capstone projects often involve a smaller written assignment and commonly center around a practical project. Common capstone projects may include performing a security audit on an organization and documenting the process, helping to secure an app or a network, or other hands-on work.
Think you might be interested in a master's in cyber security degree? Be sure to check out our ranking of the Best Online Master's Degree Programs in Cybersecurity.
Associates and Doctorates in Cyber Security
While bachelor's and master's degrees are the most common cyber security degrees, some students do also pursue associates or doctoral degrees.
As with many computing fields, many employers care most about whether or not you have the skills needed for the job, with education coming secondarily. One difference between cyber security and other computing fields, however, is that many of the largest employers in cyber security are federal organizations. Many of these organizations do have minimum education requirements for each role that are non-negotiable.
With that said, associates are often cited as some of the most cost-effective degrees, and can also be transferred into many bachelor's degree programs.
Curriculum in associates in cyber security degrees are similar to IT or computer science degrees with a cluster of cyber security-specific courses (often 3-5).
At the doctoral level, students generally pursue one of three degree types to focus on cyber security. Doctor of philosophy (Ph.D.) in cyber security degrees are research doctorates. This means that central goals of the program are to prepare doctoral candidates to teach at the university level and help to support candidates in performing original research in the form of a dissertation. Dissertations are several hundred page documents of original research that are defended in front of a panal of experts.
Similarly to a Ph.D. in cyber security, a research doctorate (Ph.D.) in computer science may be used to focus on cyber security-related matters. A doctoral degree in computer science is likelier to have a more highly technical focus than a cyber security Ph.D.
Finally, a Doctor of Engineering (D.Eng) degree is a professional doctorate that can be used to focus on cyber security. Professional doctorates differ from research doctorates through the fact that they do not require a dissertation. Though they may prepare students to teach at a university level, this is not a central aim of a professional doctorate. Instead, they focus on more applied and job-centered knowledge for jobs outside of academia.
Cyber Security Certifications
Another very important form of cyber security education comes in the form of certifications. As with many IT fields, certifications are a way to show current or future employers that you are competent in a given area of technology. Certifications are not granted by universities, but rather by professional organizations that come up with training standards in different disciplines.
Certifications are often included in bachelor's and master's courses of study. To become full certified, many certifying bodies require recipients of certifications to have worked in a role performing duties tested on the exam for several years. While there are a number of introductory certifications, they can also be quite advanced, with certifications for senior technical and management within cyber security.
Some of the most common certifications seen within cyber security include:
CompTIA A+
CompTIA Network+
CompTIA Security+
CompTIA Project+
Certified Information Security Manager
Certified Ethical Hacker
GIAC Security Fundamentals
EC-Council Certified Security Analyst
GIAC Penetration Tester
Certified Information Systems Auditor
What Can I Do With a Cyber Security Degree?
Now that we've covered the major categories of cyber security education, let's look at where all this schooling can lead you.
As we've mentioned above, cyber security is similar to other technical fields in that many employers care more about the skills you have than what degree you possess. There are limits to this assumption, however. Many management-level positions or positions with federal agencies (which constitute many cyber security jobs) do have minimum education requirements. The entry-level educational requirement for most cyber security jobs is a bachelor's in cyber security or related field. Some managerial positions will prefer students to hold a master's in cyber security or business administration, but this is rarely a requirement.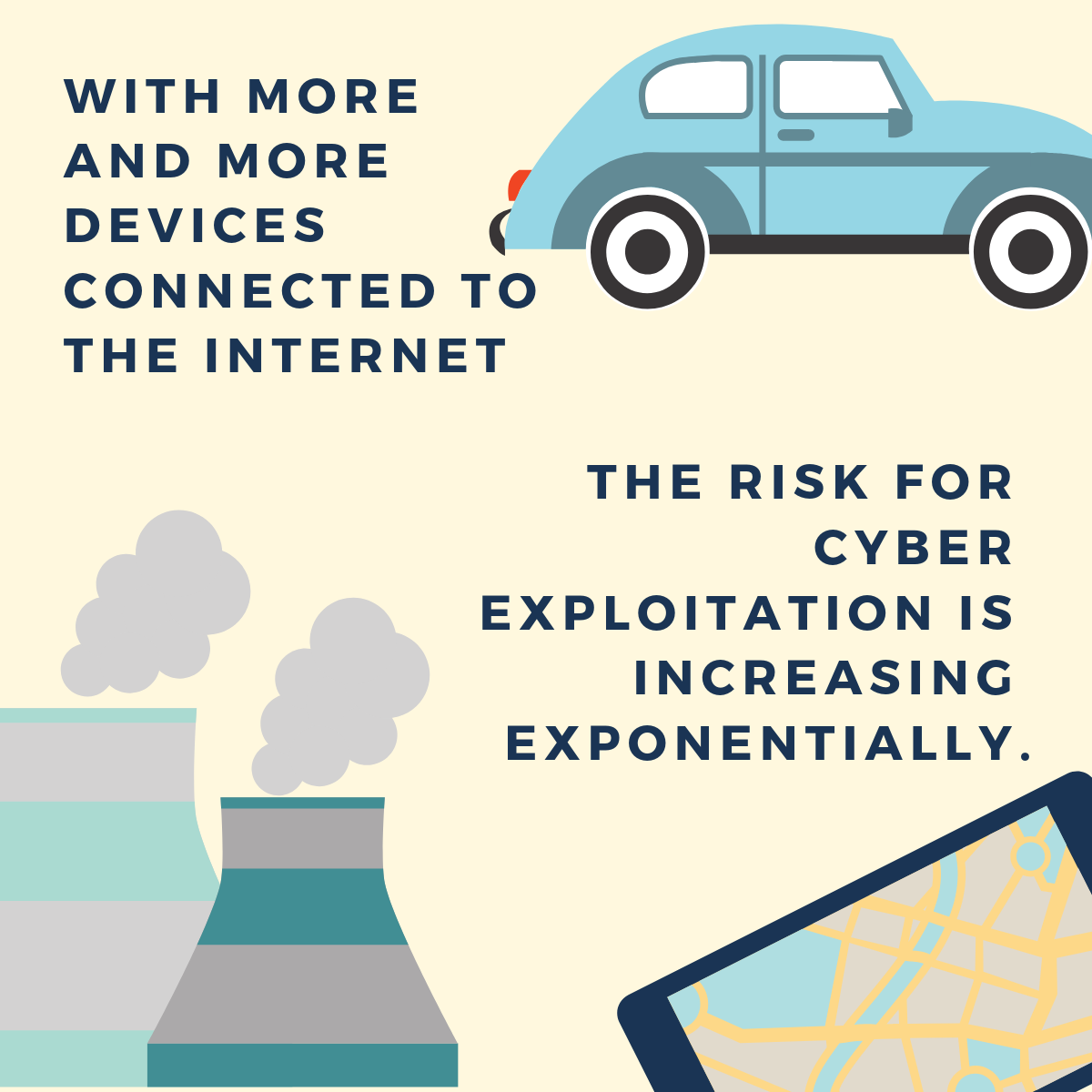 What Can I Do With an Associates in Cyber Security?
Those with associates degrees in cyber security can get their "foot in the door" in a number of cyber security positions.
Once you've had a few years of experience in one of your initial roles that require an associates, you may find that associates degrees can lead you to more senior roles in cyber security.
The most common positions that may be entered with an associates degree in cyber security include programming jobs, IT help desk jobs, network administration jobs, and systems administration jobs. Applied degree programs in information technology with an emphasis on cyber security are a great way to prepare for one of these roles in support, networking, or programming.
With jobs like network or systems administrator available to graduates of associates degree programs, cyber security associates can lead to some of the most lucrative jobs achievable with a two year degree.
Network administrators work to configure, structure, maintain, and upgrade networking equipment. Networks are one of the most important aspects in a well structured cyber defense. The central role that networking plays in cyber defense makes network administration at the very least related to cyber security, with some network administrators primarily working on cyber security.
The average pay for network administration jobs is $77,810, making it one of the most lucrative jobs you can gain with an associates degree.
IT help desk members are support staff that help to configure, maintain, and educate users about software and hardware. Many future cyber security workers start in IT help desk settings, and IT help desks do play a role in cyber security through educating technology users as well as enacting cyber security policy when working on user computers.
IT help desk jobs can be a great way to transition into higher level IT jobs as well as figure out what area of IT interests you the most. While IT help desks don't go very "deep" into their diagnosis of technology issues, they due help with a wide variety including configuration and optimization of software, hardware, networking, and other aspects of computing.
The average pay for IT help desk jobs is $44,402 a year, well above the average for most associates degree-level jobs.
What Can I Do With an Bachelor's in Cyber Security?
Bachelor's degrees in cyber security are the de facto starting point for many cyber security careers. While you can enter into cyber security with other degrees once you have some experience, a bachelor's opens up some opportunities right away.
The list of job titles inhabited by those with bachelor's in cyber security include network administrator, systems administrator, security engineer, incident responder, security analyst, and forensic expert.
With more experience, plenty of skilled and motivated cyber security workers with bachelor's degrees can progress to become security architects, information security managers, and a host of other positions.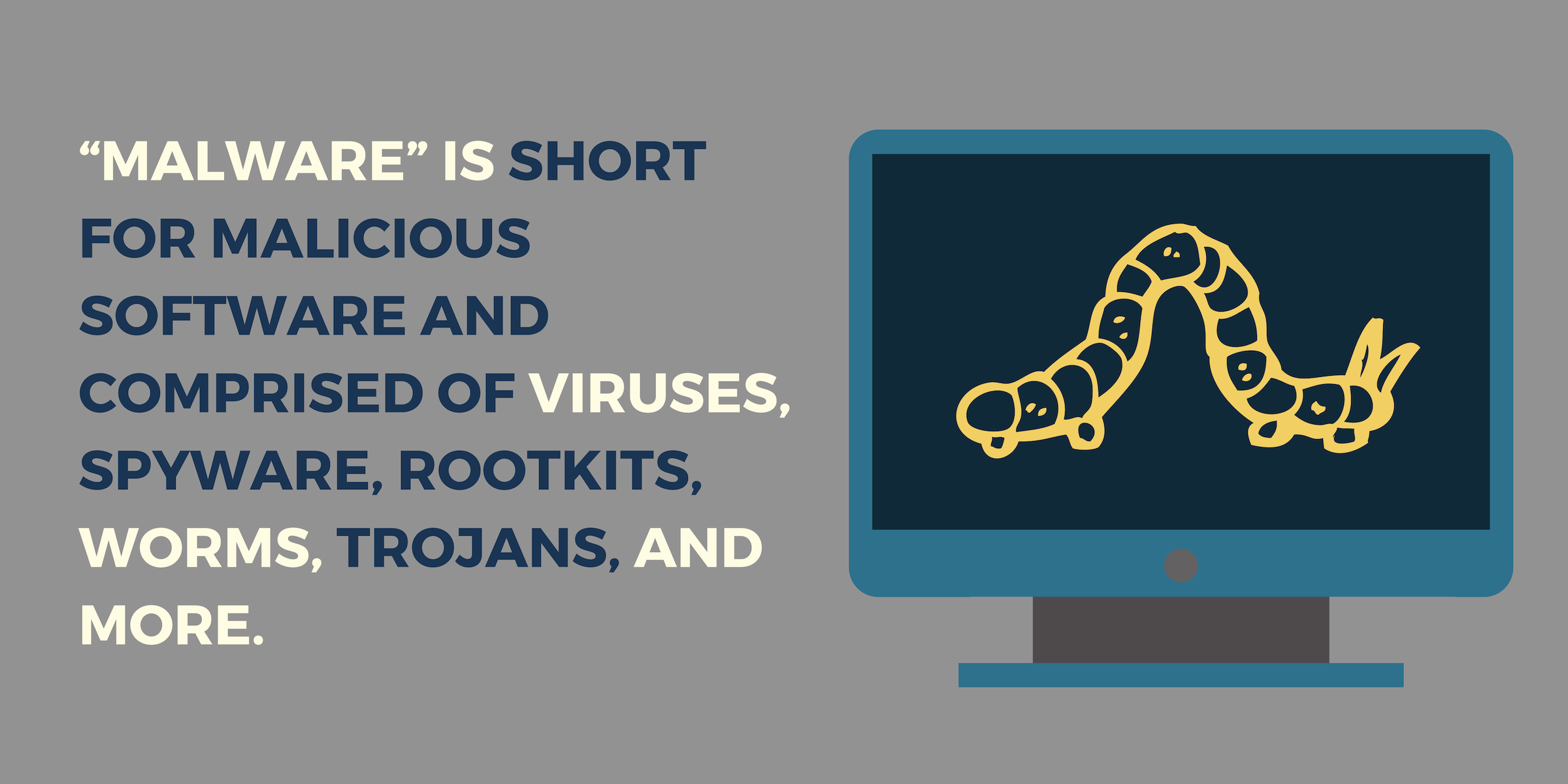 Security engineer is one of the most common positions open to bachelor's in cyber security degree holders. Security engineers implement, maintain, and monitor security-related features or entire security products made of software. These engineers also help to establish security policies, monitor for security breaches, try to expose vulnerabilities, and investigate data breaches.
Students seeking to land a job as a security engineer should make sure to take a good number of computer science and programming courses, and should be comfortable in several "core" languages.
With that said, demand is high for programmers that are knowledgeable about cyber security. The average salary for this position is around $113,000 a year, with senior information security engineers making upwards to $150,000.
A second role available to students with bachelors in cyber security degrees is that of incident responder. When cyber attacks or data breaches inevitably happen in a large organization, incident responders seek to minimize damage, close security loopholes, and keep services available.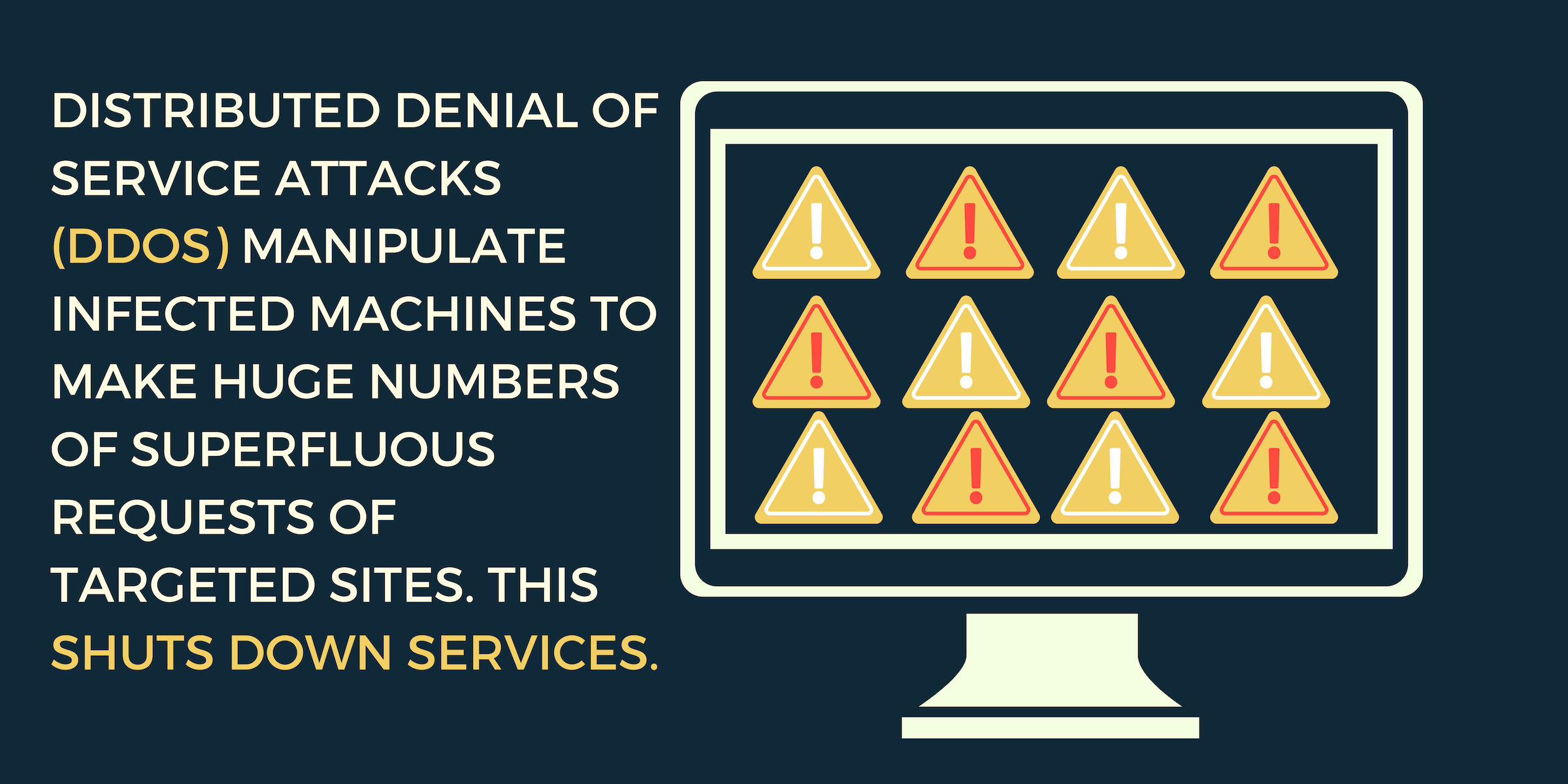 Incident responders typically work in large organizations with a designated team tasked with responding to cyber incidents, or in third-party firms that provide the service of incident response to clients.
Specific duties of incident responders include use of forensic tools to quickly ascertain details about an attack, perform penetration testing to try to locate vulnurabilities, management of networks (particularly in times of crises), and investigation of past exploits or attacks.
As incident responders are tasked with such a crucial job in many large service providers, most have several years of experience in another cyber security role first. Though there are some junior incident responder positions that are entered directly from school.
The average pay for incident responder roles in cyber security is $106,000. Senior incident responders or incident response leads can make close to $200,000 in some markets.
What Can I Do With an Master's in Cyber Security?
For those that already have some experience working in cyber security, a master's degree can help with promotions into information security management, incident response lead, or security architect roles.
For those without experience, a master's degree will make it easier to qualify for many of the positions listed under the bachelor's degree section above. And in all likelihood, a master's will help you advance farther into your career than someone with just a bachelor's in the long run.
Information security managers perform a variety of roles depending on what information security product or service they're helping to provide. As with many engineering disciplines, information security products are often made using agile (or related) management practices. In general, this form of management dictates a development cycle in which a minimum viable product is created, tested, and then improvements are made based on the testing. This process is iterative and often repeats many times. Special training often provided at the master's level or by professional organizations can prepare future managers for this role.
Additionally, information security managers should have technical knowledge of security issues, the ability to speak to a wide range of stakeholders in security projects, hiring and firing abilities, and sound judgment and communication. It's a special individual that truly excels in all of these areas. And for that reason, information security managers are well compensated. The average salary for information security managers is currently $120,000 a year, with more senior management roles rising above $200,000.
Security architects take ownership of the creation cycle of security-based products and services. Typical responsibilities of security architects include the planning of the execution of security tass and product creation, mentoring team members, educating team members, developing and implementing security testing, penetration testing, reporting, and overall creation of sound security strategies.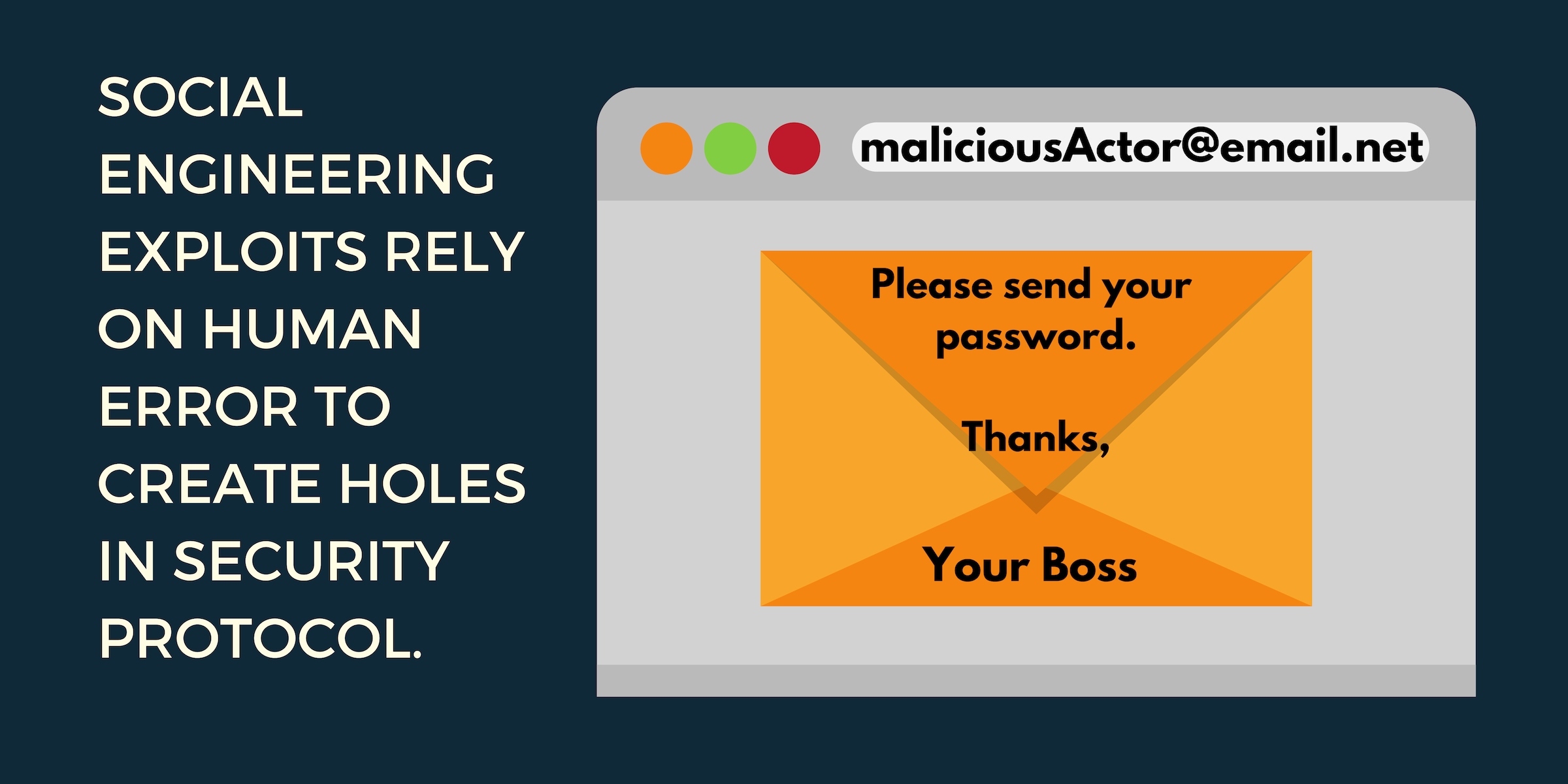 Security architects are often the most senior engineering staff on security teams. As such they are highly in-demand and well compensated. Average salaries for security architects are around $145,000 a year, with senior security architects at times making $200,000.
What Can I Do With an Doctorate in Cyber Security?
While a doctorate in cyber security (particularly with experience) can definitely qualify you for any of the above listed positions, doctorates in cyber security generally lead to one of three paths.
Cyber security doctorates can prepare recipients to teach at the university level. As Ph.D.'s, cyber security doctorates are research-centered and help to create the next generation of university instructors.
Secondly, cyber security researchers work in a variety of university, public, and private settings. Many of the top cyber security researchers hold doctorates. In doctoral programs, you can spend years ensuring that you are at the cutting edge of a single aspect of cyber security. These subject matter experts are employed by a variety of parties.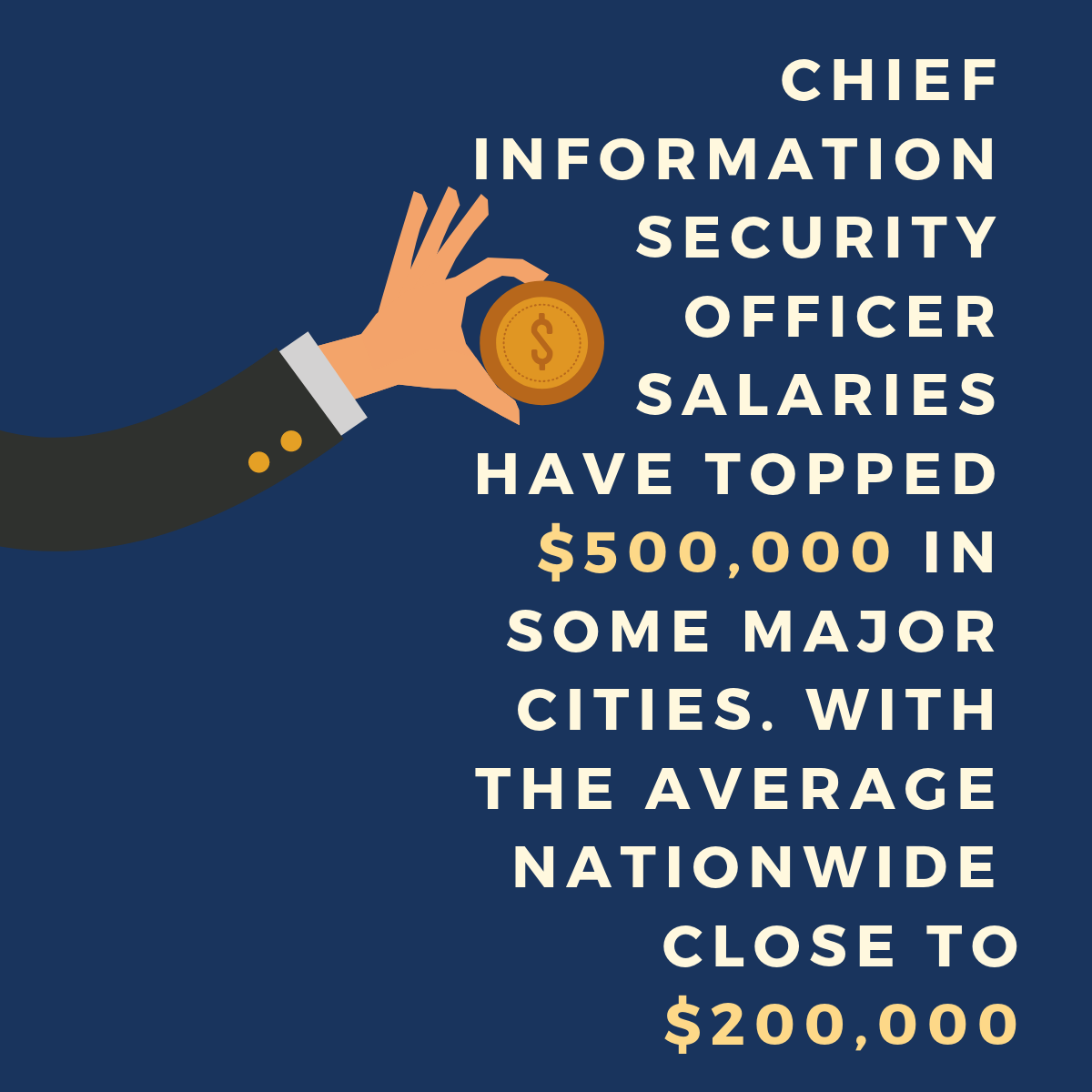 Thirdly, many doctoral recipients in cyber security develop a new technique, idea, or product while they're in school. This can lead to the formation of a new business, or work as a consultant. In this path, many doctoral recipients in cyber security work for themselves or a business they found.
Didn't see an answer to a question you have about cyber security careers? Be sure to check out our other cyber security employment content below:
For Further Reading: