Are you interested in making maps, addressing environmental issues, weighing in on political and economic problems in modern society, or using computer programs and high-tech equipment? A degree in geography could put any of these paths within reach. The study of geography brings together inquiry in the natural sciences and social science, as well as practical skills in the use of computer systems to analyze spatial data.
In many of the diverse career paths available with a degree in this field, geography majors enjoy high earning potential.
Related: Top Scholarships For Geography Students
DegreeQuery.com is an advertising-supported site. Featured or trusted partner programs and all school search, finder, or match results are for schools that compensate us. This compensation does not influence our school rankings, resource guides, or other editorially-independent information published on this site.
What Is a Geography Degree?
Geography is the scientific study of places on Earth. As a physical science, geography is concerned with the physical geographic features of the environment. As a social science, geography concerns human activity and the relationships between geographical places and humans.
RELATED: Top 10 Highest Paying Social Science Jobs
Geography degree programs exist at both undergraduate and graduate levels of college study. Most geography careers require a minimum of a bachelor's degree in geography or a related field of study. For some of the more prestigious and high-paying jobs connected with the study of geography, a master's degree or even a doctorate in geography may be required.
What Are the 10 Best-Paying Jobs With a Geography Degree?
Some examples of high-paying jobs for graduates of geography degree programs include the following occupations.
A Note About Geography Career Salary Data
Every effort has been made to present the salary data included in this article in comparable ways. However, due to the different ways data sources categorize job titles and calculate salary data, it isn't always possible to retrieve salary data from the same source. For each job, the source of the data and the type of data (median or average salary) are noted.
Generally, the salary data listed below is either the median (midpoint) or average salary, rather than the top salary, to better provide guidance on the sort of earning potential that most workers in the field can expect.
Related: What Are Some Examples of the Career of a Geographer?
1. Landscape Architects
Earning potential: $94,600 median annual salary (Salary.com, as of April 2022)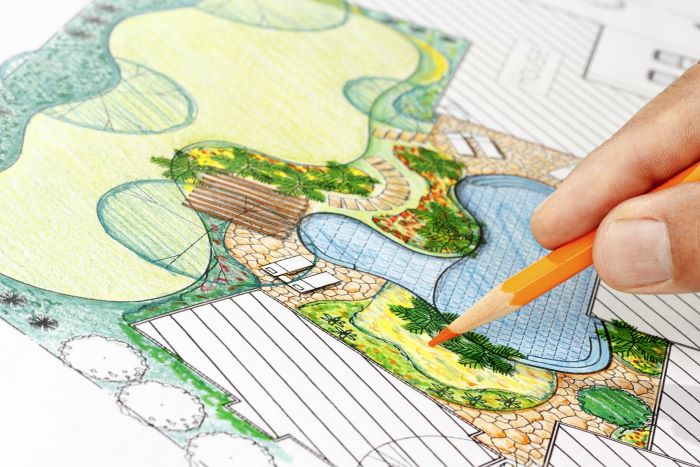 The geography-related job with the highest median annual salary is landscape architect. Landscape architecture is the design of outdoor built environments.
The study of geography pertains to landscape architecture because the best landscape architects must understand the geographical features of the land and natural environment as well as how humans will use and interact with the outdoor space. However, working as a landscape architect requires a great deal more knowledge of design, including the use of computer-aided design and drafting (CADD) software.
If you want to be a landscape architect, you might need to minor in geography while pursuing a bachelor's degree in landscape architecture or double-major in both subjects. Alternatively, after completing your studies as an undergraduate geography major, you could seek a first-professional Master of Landscape Architecture degree from a program that welcomes career changers and students from any undergraduate background.
2. Emergency Management Directors
Earning potential: $92,028 median salary (Salary.com, as of April 2022)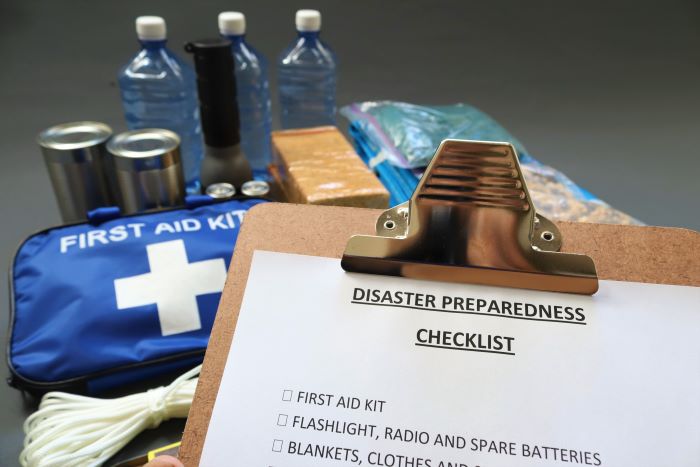 When natural disasters and other types of crises strike, emergency management directors are the leaders who step up with a plan to intervene in the problem and mitigate the harm it causes. Through their strong analytical skills, organizational skills and leadership skills, emergency management directors plan the efforts that can save lives, rescue those in danger and protect the situation from becoming even worse.
RELATED: Exciting Jobs: The Top 15 Jobs for Adrenaline Seekers
A geography degree can provide a background in several areas of importance for professionals working in the field of emergency management. It's critical for emergency management directors and personnel to have a solid understanding of geospatial data and the geographic information systems (GIS) technology that can be used to map hazards and plan interventions. Coursework in regional geography, physical geography, human geography, urban geography, cartography, geomorphology and climatology and climate change are all valuable in this career path.
Students should also develop skills in areas like management, security and computer science. You might achieve this outcome by pursuing a concentration, minor or double-major in emergency management or by taking coursework in the use of GIS for emergency management. Even with a college degree, it takes years of experience to qualify as an emergency management director.
RELATED: Top 10 Jobs with a Degree in Emergency Management
3. Environmental Managers
Earning potential: $82,785 median annual salary (Salary.com, as of April 2022)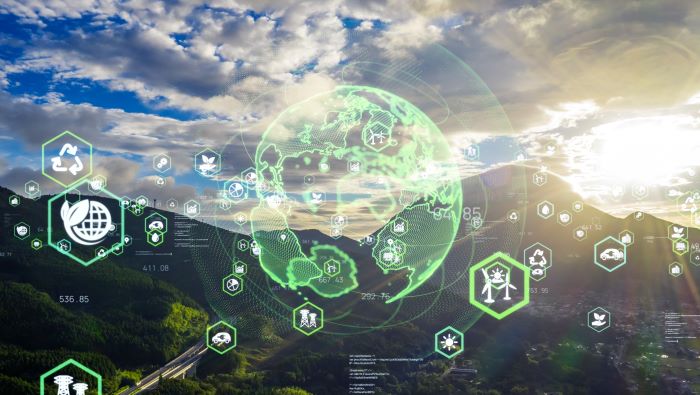 Students majoring in geography develop the tools they need to understand the environment. One way to put your geography degree to work in service of protecting the natural world around us is to pursue a career in environmental management.
Environmental managers focus less in their careers on environmental science and more on compliance with environmental regulations. As such, environmental managers often work for government entities – but that isn't always the case. Some environmental managers work for companies and organizations that are required to comply with environmental regulations, especially in the manufacturing, construction and utility industries.
One way to improve your marketability for environmental manager jobs is to pursue an academic specialization in a related field. For example, you might select electives in environmental management topics or major in environmental geography instead of a more general geography program.
4. Geopolitical Analysts
Earning potential: $76,304 average salary (ZipRecruiter.com, as of May 2022)
Geopolitical analysts and geopolitical consultants are scholars of the political systems, movements, trends and events of different areas. As experts in politics in various regions, geopolitical analysts and consultants can explain patterns and trends, predict the outcomes of political activities and events and offer advice to politicians, government officials and agencies, non-profit organizations and for-profit companies that may be affected by these political developments.
Students interested in political geography might take classes in the geography of international development and the relationship dynamics that exist between location, political power and culture.
Relevant elective geography courses include the concepts of political geography, political ecology, economic geography, gender and sexuality in geography, health and medical geography and global public health. Other common areas of study include the geography of specific regions and countries, particularly countries that have been or are going through political transitions and upheavals, like China, the former Soviet Union, Czechia and Tibet.
5. Land Surveyors
Earning potential: $75,430 median annual salary (Salary.com, as of April 2022)
For students who are primarily interested in the physical features of geographic locations and the technology used to gather and analyze geographical data, land surveyor is a surprisingly high-paying path to consider. The role of a land surveyor is to make the precise measurements needed to establish the boundaries of properties to be used for engineering and construction projects and acquire information about the contour and shape of the properties' surface. 
Land surveyor jobs may involve a considerable amount of fieldwork. These professionals often work outdoors in less-than-ideal weather and perform physically demanding work, including carrying heavy equipment and walking long distances and for extended periods of time.
Your coursework in physical geography and the use of geographic information system (GIS) technology is valuable when you're planning a career in surveying. However, you may benefit from choosing a more specialized major, like geography and land surveying, or by pursuing coursework in engineering technology or electrical technology.
The title of your degree is less important than the content of the curriculum. By the time you graduate, you need to develop the technical skills to use geographic information systems (GIS) equipment and other types of technology used in land surveying. To get licensed as a land surveyor, you need to pass the National Council of Examiners for Engineering and Surveying's Fundamentals of Surveying (FS) and Principles and Practice of Surveying (PS) exams.
6. Geographers
Earning potential: $73,670 median salary (Salary.com, as of April 2022)
Some geography graduates go on to become, simply, geographers.
For geography jobs in the absence of a more specialized job title, the pay is still significant, with a median salary (as reported by Salary.com) of more than $73,000. Interestingly, Salary.com's figure is considerably less than the $85,220 median salary reported by the United States Bureau of Labor Statistics (BLS) for 2021. However, the broad BLS categorization of the geographer occupation likely includes many job titles that Salary.com lists separately, with their own distinct salary data.
According to the BLS data, geographers who work for the federal government are the ones with high-paying jobs in the field. For this industry, geographers reported a median salary of $93,640. Considering that government geographers make up 62 percent of the workforce that the BLS categorizes as making up this occupation, it's not a stretch to imagine that the high earnings of workers in this industry skew the median wage higher. For geographers in the remaining three top industries of employment, the BLS reported median salaries in the range of $64,000.
Geographers are scientists who study either the natural environment (physical geography) or human interactions with the environment (human geography) and prepare reports on their findings. Unfortunately, the job outlook for geographers is discouraging. The BLS has predicted "little or no change" in the number of job opportunities in this occupation between 2020 and 2030.
7. GIS Developer
Earning potential: $73,299 median annual salary (Salary.com, as of April 2022)
Geographical information systems technology is necessary not only for the scientific study of geography but also for just about every field related to it, from land surveying and environmental planning to emergency management. If the technical services side of the field is what most interests you, a career as a GIS developer may be in your future. GIS Developers are the professionals who design and program GIS computer software applications. They develop solutions to
Because this geography career path emphasizes the technological tools used in the field, it has more in common with professions like software designer and computer programmer than with geopolitical analyst or economic geographer.
To attain the skills to develop GIS software, you need a solid background in computer systems and computer science. Consider choosing a geography degree program that allows you to follow an academic track in GIS, mapping or geospatial analysis. Your classes may include GIS applications in a variety of fields, computer cartography, internet mapping and geodatabase systems.
Certain roles in GIS development may pay particularly well. For example, ZipRecruiter.com reported an average annual salary of $112,277 for ArcGIS developers (as of May 2022).
8. Environmental Planners
Earning potential: $71,757 median salary (Salary.com, as of April 2022)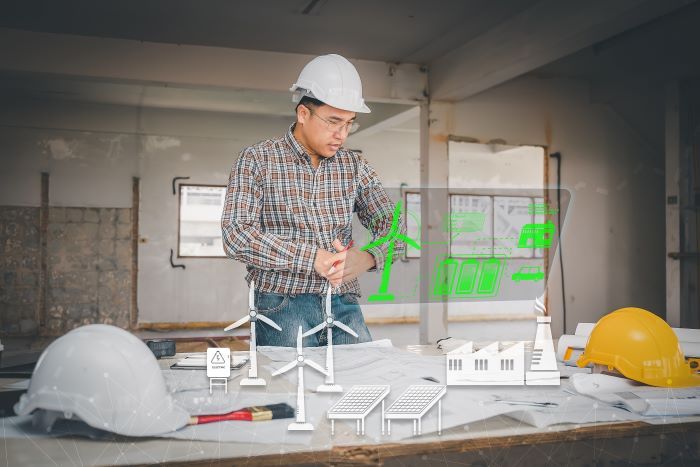 If you want a more hands-on role in making a difference in the environment than merely overseeing companies' compliance with regulations, consider a career as an environmental planner. Land development is inevitable, but environmental planners work with developers to make projects more sustainable and less harmful to the environment.
Environmental planners still need to understand regulations and compliance, but their work can feel more actionable. One way to look at the job of environmental planner is as similar to urban and regional planners but with an emphasis on issues related to environmental contamination, conservation and sustainability.
Your knowledge of geography, including both physical and human geography, is relevant in this career field. Additionally, coursework in environmental science is valuable for environmental planners.
9. Remote Sensing Analyst
Earning potential: $71,636 average base salary (Salary.com, as of April 2022)
Remote sensing analyst, or photogrammetrist, is another career in the specialization of geographic technology. The geographical information systems technology that is so important in the field of geography and in related efforts relies upon data. Remote sensing technology, the use of satellites and aircraft to collect images, is one method of acquiring this data. If you work as a remote sensing analyst, your professional focus is on data analysis as applied to these images.
Geography students can take classes and entire tracks in remote sensing, GIS and other forms of geographic technology, along with information science in the field of geography. Students can also explore GIS and remote sensing research opportunities in a general geography degree program or pursue a specialized master's degree in remote sensing and geospatial sciences.
10. Environmental Consultants
Earning potential: $71,272 median annual salary (Salary.com, as of April 2022)
A background in physical geography can also prepare you to work as an environmental consultant. Most commonly, environmental consultants work for government agencies or companies. They do more than just consider compliance with existing legislation, instead drawing upon their expertise in environmental geology and science and their skills in the use of geological technologies to advise organizations on the likely environmental consequences of their policies or projects.
Other Jobs for Geography Students
Beyond the top 10 high paying-jobs listed above, geography majors have plenty of other options for employment. Below are 5 more geography careers to consider. Earning potential for these jobs generally falls into the $60,000 to $70,000 range.
Related: What Skills Are Best to Have in Order to Become a Geographer?
11. Economic Geographers
Earning potential: $70,035 average base salary (SalaryExpert.com, as of May 2022)
This career draws on the social science side of geography. Economic geographers study economic conditions, patterns and problems through the lens of how place affects economics. Trade patterns across regions and among countries, the ways different areas exploit their natural resources for economic gain and how economic markets perform across different geographic areas are all potential areas of interest for economic geographers.
12. Geography Teachers
Earning potential: $64,760 median annual salary (United States Bureau of Labor Statistics (BLS), as of May 2021)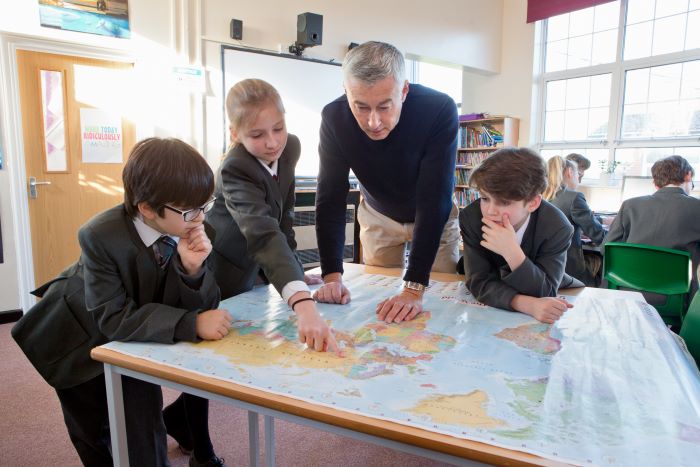 A geography teacher at the postsecondary level may work for a community college, four-year college or university. Depending on their work environment, geography teachers may conduct research in addition to educating geography majors and students in other programs of study.
13. Urban Planners
Earning potential: $64,577 average base salary (Salary.com, as of April 2022)
Having an undergraduate degree in geography can help both urban and regional planners do the work to create communities that thrive. An urban planner focuses specifically on urban expansion development, while regional planners may develop plans for areas on a broader scale in terms of distance, population and type of area (urban, suburban or rural).
With more experience, urban planners' earning potential can grow. For high-paying careers like senior urban planner, Salary.com reported an average base salary of $93,238.
14. Market Research Analysts
Earning potential: $63,920 median annual salary (United States Bureau of Labor Statistics (BLS), as of May 2021)
In a bachelor's degree program in geography, students learn to analyze data – a versatile skill that transfers to any number of careers. Some geography graduates find jobs in the business field, often in roles like market research analyst. Market research analysts use methods of statistical analysis to interpret data for the purpose of helping companies understand the market and make business decisions about what products and services to offer and at what price.
15. Cartographers
Earning potential: $62,422 median annual salary (Salary.com, as of April 2022)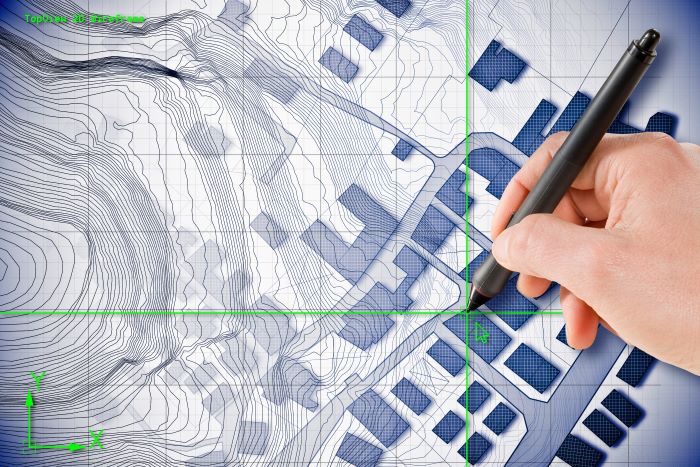 Cartographers create maps for a living. Today, cartographers don't just rely on their own drawing skills but instead use technological innovations like digital mapping software to produce more accurate maps.
The Major Areas of Study in Geography
Once they start studying this scientific discipline, geography students realize just how broad this field is. Most studies in geography and applications of geography skills pertain to two major areas: human and physical geography.
Related: Are There Any Licenses or Registrations Needed in Order to Become a Geographer?
Physical Geography
Physical geography refers to the geographic study of the natural environment and its physical features. Areas of interest in the study of physical geography include a region's climate, soil, landforms and natural resources.
Environmental Science
There's a good deal of overlap between the study of physical geography and the study of environmental science. Generally, a geography major is more likely to focus on the application of the sciences of geology and geomorphology than an environmental scientist, who will typically devote more of their education and focus to areas of biology and biodiversity.
Human Geography
Human geography is the social science aspect of studying geography, the one that pertains to the relationship between human activities and societies and the environment around them. Human geography courses might cover topics such as economic geography, cultural geography, political geography, urban geography and transportation geography.
Geographic Data and Technology
To study geography, you need to conduct research – and that requires the use of geographic information systems and other types of technology. Gaining hands-on experience using geographic information system (GIS) equipment can help you prepare for a variety of high-paying jobs in geography. 
For Further Reading:
Top 10 Paying Jobs With an Associate's Degree
Top 10 Paying Jobs That Involve Math
Top 10 Highest Paying Engineering Careers
What Degree Do I Need to Be a Policy Analyst?