If your dream job involves solving real-world problems and making a meaningful difference, an engineering career could be the perfect fit. This career path involves drawing from the principles of science and mathematics to devise, design and develop solutions of all kinds. Engineers understand theory and calculations, but the focus of engineering careers is on applying these methods to real-life issues and opportunities.
There are numerous types of engineering careers, each of which has its own distinct earning potential and path to the career. Our list below presents the 10 most lucrative engineering jobs.
DegreeQuery.com is an advertising-supported site. Featured or trusted partner programs and all school search, finder, or match results are for schools that compensate us. This compensation does not influence our school rankings, resource guides, or other editorially-independent information published on this site.
Preparing for the Best Engineering Jobs
If you have your eye on an engineering career, you need at least a bachelor's degree. Some engineers have a master's degree. Graduate education is more common in some engineering jobs than others, so whether you should enroll in a master's degree program depends on the specific career in engineering you are most interested in.
Engineering students need a strong background in math and the sciences. Often, engineering majors have to take classes in science disciplines like physics, biology and chemistry and math classes like linear algebra, differential equations and calculus, as well as engineering principles.
RELATED: What Are the Highest Paying Jobs in Engineering Technology?
The Highest Paying Engineering Jobs, Ranked
1. Petroleum Engineer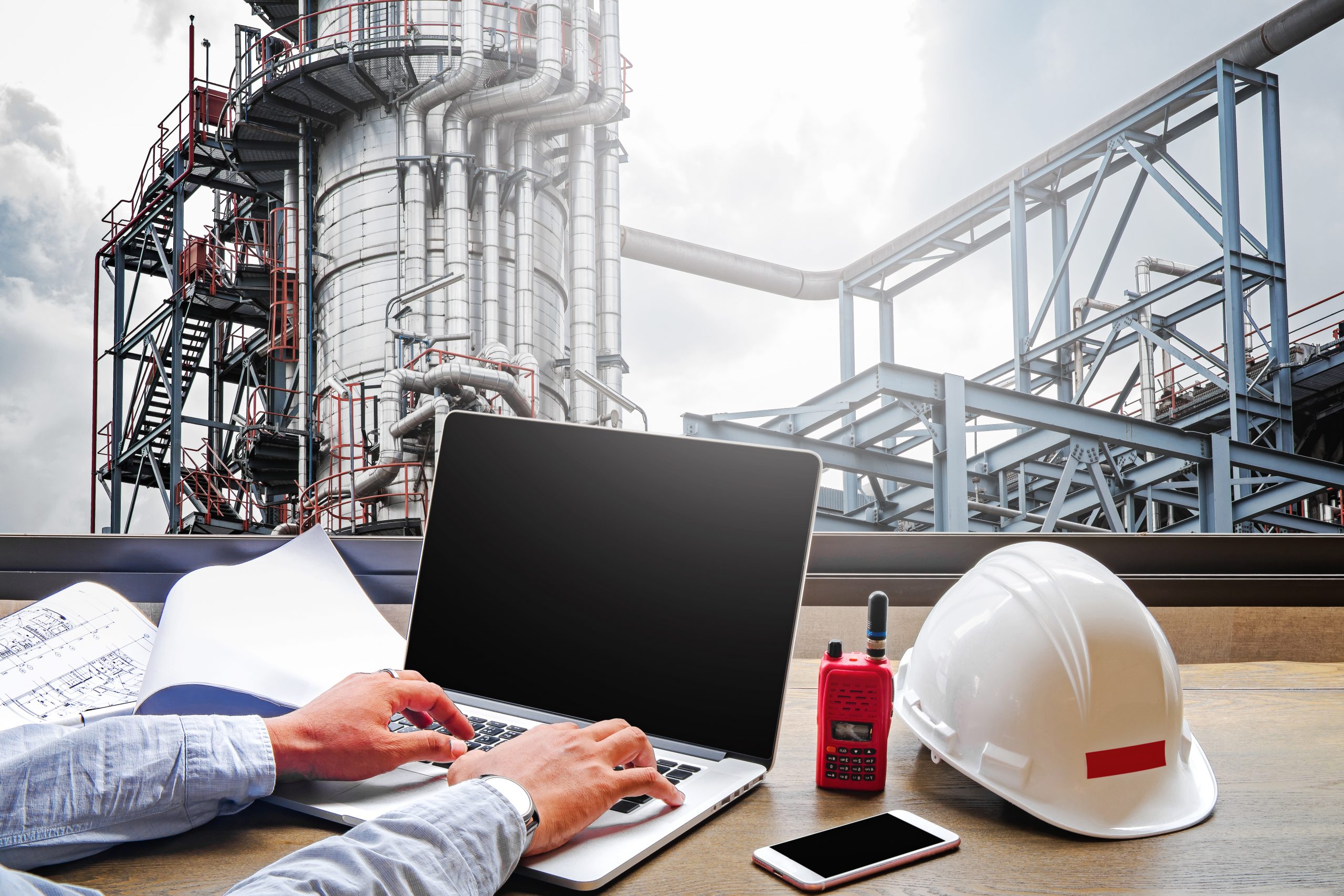 Petroleum engineer is the highest paying engineering job. For 2021, the United States Bureau of Labor Statistics (BLS) reported a median annual salary of $130,850 for petroleum engineers. The best-paying of the top employing industries for this career, management of companies and enterprises, paid a median wage of $165,480. Even the lowest-paying top employment industry, support activities for mining, still paid a median wage of $123,820.
The highest-earning 10 percent of petroleum engineers made more than $208,000 per year in 2021, while the lowest-earning 10 percent of the occupation reported salaries below $78,390, the BLS reported.
What Do Petroleum Engineers Do?
The primary concern of petroleum engineers is extracting fuel resources from oil and gas deposits beneath the Earth's surface. More specifically, a petroleum engineer might devise the plan for extracting these resources from oil and gas deposits, design the machines and equipment used to perform this work and evaluate the effectiveness of extraction efforts. Some of the industries that employ petroleum engineers include the oil and gas extraction industry, support activities for mining, petroleum and coal products manufacturing and engineering services.
RELATED: Exciting Jobs: The Top 15 Jobs for Adrenaline Seekers
Coursework in Petroleum Engineering
Petroleum engineering is closely linked to the topics of energy production and the environment, so many petroleum engineering programs include at least one class that touches upon these topics. Some of the coursework involved in a petroleum engineering program is somewhat general, including studies of engineering mechanics, such as statics and the mechanics of solids. Thermodynamics and phase behavior, especially as they pertain to petroleum fluids, are also relevant, as are petrophysics and the properties of petroleum fluids.
Petroleum engineering programs typically include some coursework in the geological sciences, including the foundations of geology and of sedimentary rocks, as well as classes in geostatistics. Prospective petroleum engineers will also learn about rock formation evaluation, resource economics and valuation in the petroleum industry, reservoir engineering, reservoir geomechanics, drilling and well completions and petroleum engineering production technology and design. Aspiring petroleum engineers should expect to study the design and analysis of geosystems, transport phenomena in geosystems and the formulation and solution of problems that arise in geosystems engineering.
RELATED: What Are the Highest Paying Jobs with a Degree in Petroleum Engineering?
2. Aerospace Engineer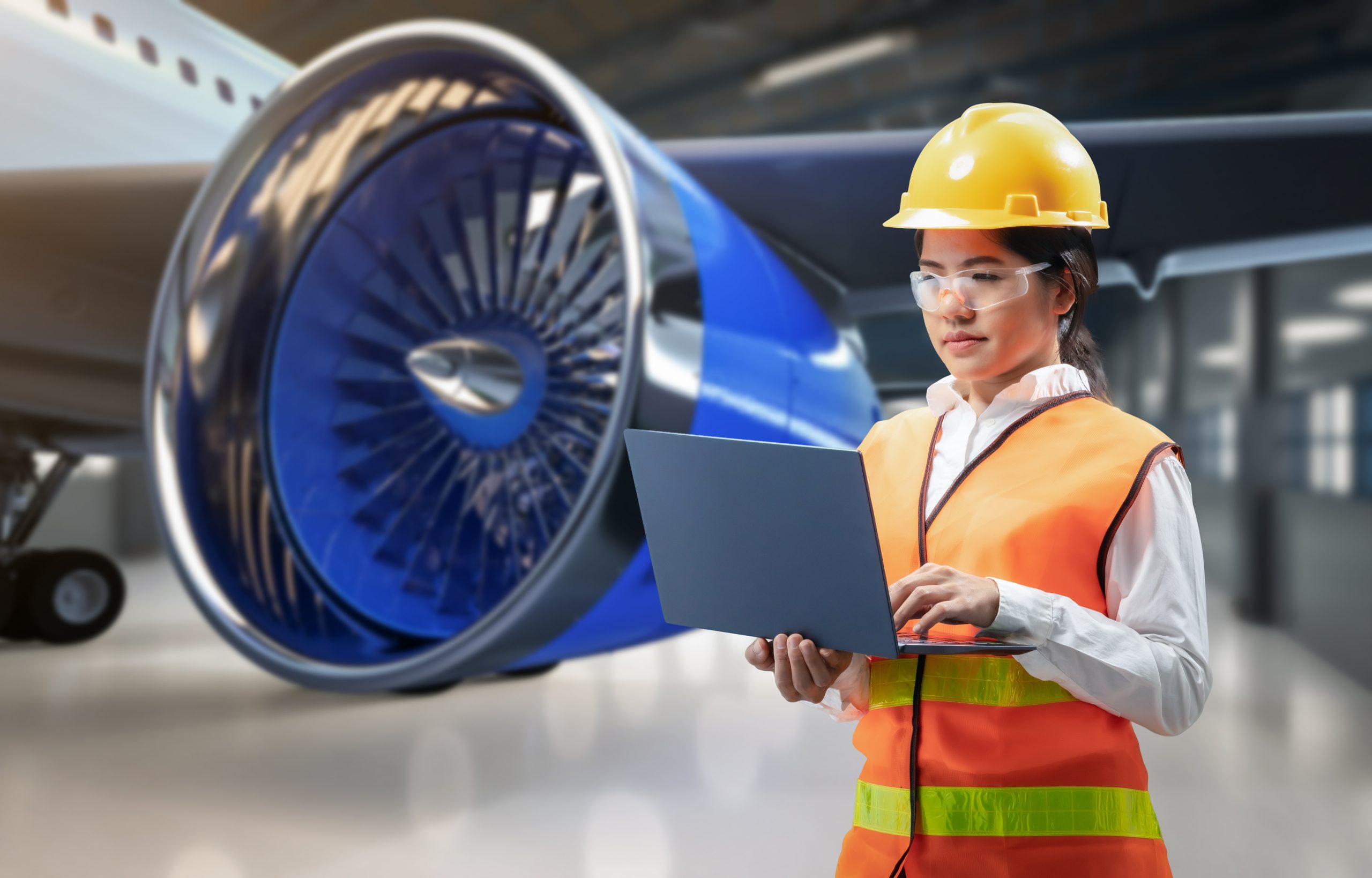 Another of the highest-paid engineering jobs is aerospace engineer. For aerospace engineers, the BLS reported a median salary of $122,270 in 2021. The lowest-paid aerospace engineering professionals reported annual earnings below $77,440, while the highest-paid professionals in this field made more than $168,370 in a year. The top-employing industry for aerospace engineering careers, aerospace product and parts manufacturing, paid a median wage of $126,780 to the 33% of aerospace engineers it employed.
The 8% of aerospace engineers working in research and development in the physical, engineering and life sciences industry enjoyed the highest wages, with a median salary of $128,020. Of the top employment industries for aerospace engineers, engineering services, which amounted to 18 percent of the workforce, paid the least. However, the median salary in this industry, $120,640, was still well into the six-figure range.
What Does an Aerospace Engineer Do?
Aerospace engineers design and develop solutions that pertain to aircraft and spacecraft. In general, aerospace engineering encompasses everything from the structural design of airplanes and spaceships themselves to the propulsion systems, navigation controls, instrumentation, communications systems and other components that make these vessels work. Often, an aerospace engineer will specialize in one area of expertise.
Besides coming up with designs, aerospace engineers are responsible for ensuring that their designs meet product quality standards. Quality is particularly important in this field, because a malfunction can be devastating if it occurs on a commercial jet filled with people 35,000 feet in the air or on a manned spaceship in outer space, too far away to wait for outside help. Aerospace engineers can determine whether a design or product meets quality standards by running tests, such as computer simulations and hands-on examinations and tests of prototypes.
Careers in aerospace engineering can be further broken down into two categories. Aeronautical engineers deal with aircraft and vessels intended to stay within the Earth's atmosphere, while astronautical engineers are concerned with spacecraft and other craft that are meant to perform both within and outside the Earth's atmosphere (in other words, in space).
Coursework in Aerospace Engineering
Some of the coursework involved in a bachelor's degree or master's degree in aerospace engineering is, literally, rocket science. Dynamics, or mechanics as they pertain to motion and force, is a major area of concern for aerospace engineers. Aerospace engineering students often study spacecraft aerodynamics, low-speed aerodynamics and flight dynamics. Additionally, propulsion and compressible flow are common topics of study in this engineering degree program.
Majoring in aerospace engineering also requires learning about the different systems used in aircraft and spacecraft, including electromechanical systems, feedback control systems and linear systems. Aerospace engineering students must also become familiar with the properties and performance of aerospace materials.
3. Computer Engineer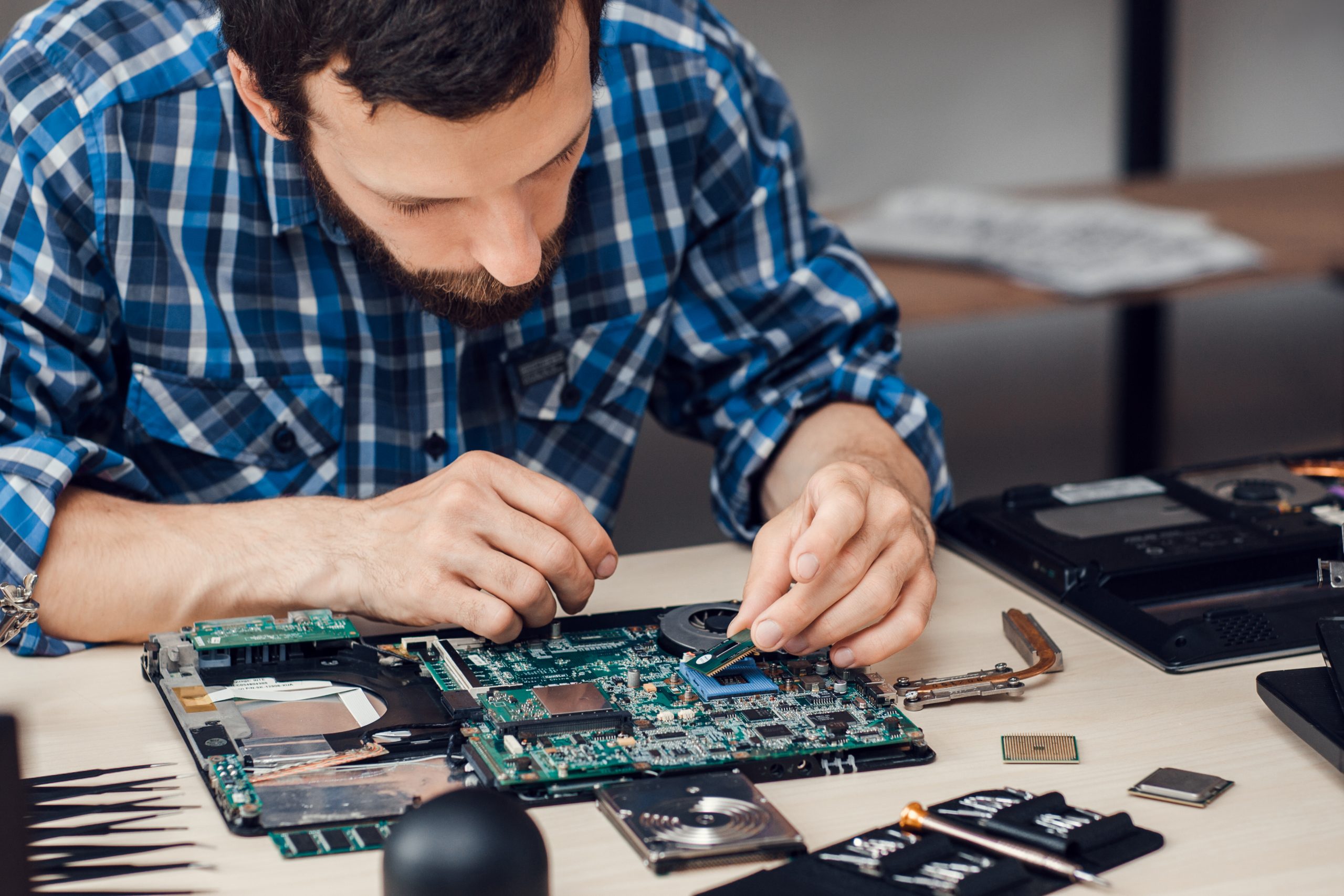 Computer engineering can be said to encompass two major types of careers, both of which rank among the highest-paying engineering jobs. Computer hardware engineer is the job most commonly associated with the field of computer engineering, but the work of software engineers also revolves around computer systems and computer technology.
For computer hardware engineers, the Bureau of Labor Statistics reported a median salary of $128,170 in 2021. Software engineers in roles like software developers earned a median wage of $110,140.
What Do Computer Engineers Do?
Computer engineers are a type of electrical engineers that focus on the electrical equipment used in computer systems. A computer hardware engineer is a computer engineering professional who primarily develops the physical components for computers. The types of components that a computer hardware engineer may work on include circuit boards, memory devices and microprocessors.
Software engineering revolves around designing and developing software programs and applications. Software engineers are generally more involved in conceptualizing programs and applications to be developed with computer programming languages than with putting together physical computer components. However, like computer hardware engineers, software engineers focus more on high-level design and development of solutions to complex problems. Software engineers don't just write computer code. Rather, software engineering is about creating detailed plans for how a software application should function. 
Coursework in Computer Engineering
The coursework that computer engineers need depends on whether they want to design hardware or software. Hardware engineers, as a specialized subset of electrical engineers, focus more on electrical and electronic circuits for computer systems. Software engineering is the engineering career at the intersection between engineering design and computer science, so software engineers should expect to study computer science and develop advanced skills in programming. Of course, software engineers must also learn the principles of engineering design. Computer engineering coursework can also prepare students for roles such as computer and information research scientists.
4. Nuclear Engineer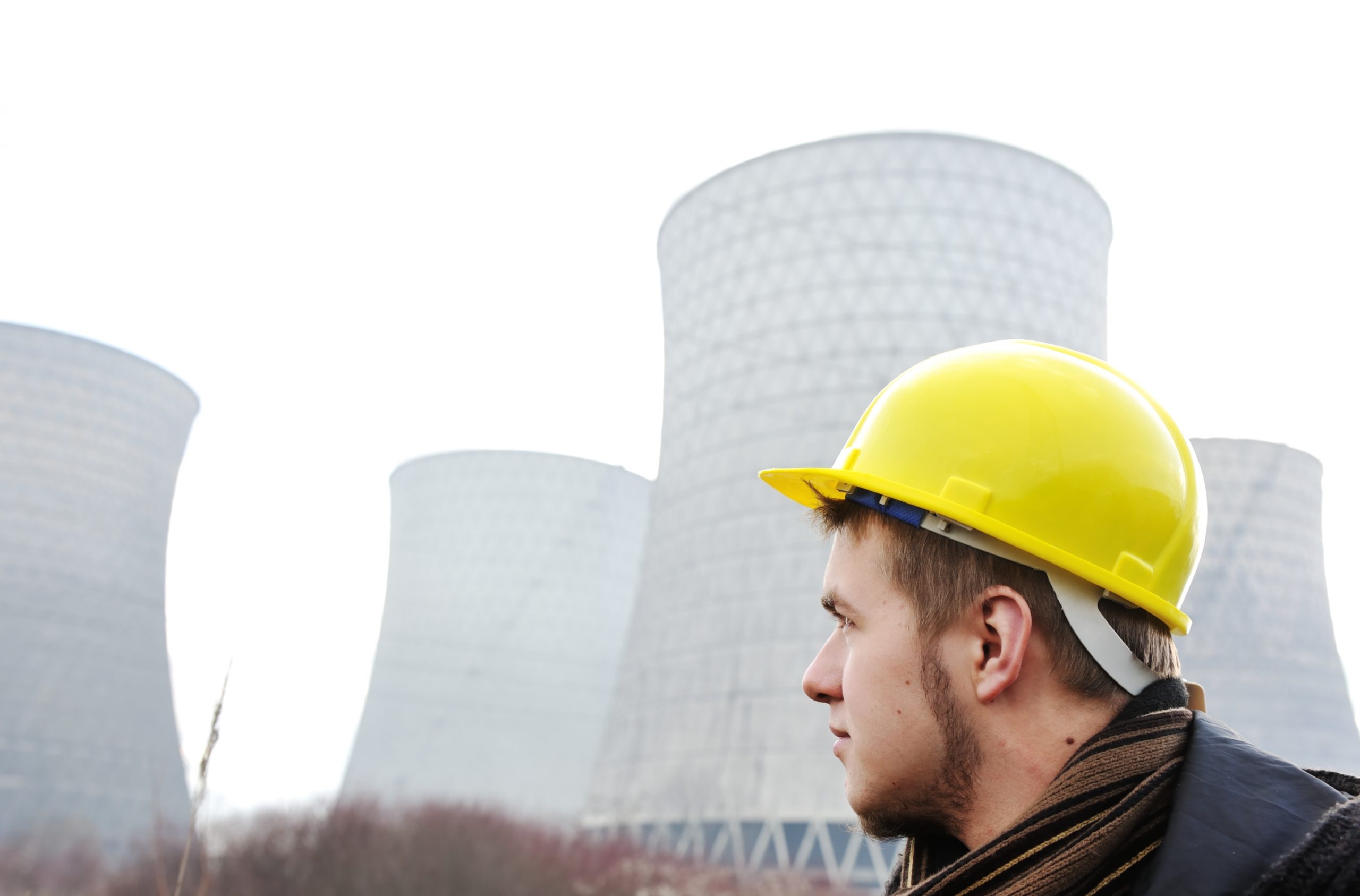 The Bureau of Labor Statistics reported a median salary of $120,380 for nuclear engineers in 2021. Earnings in excess of $169,000 per year characterize the top 10% of earners in this occupation, while the lowest-paid 10% of nuclear engineers reported an annual income below $75,460.
The federal government, which is the largest employer in the field of nuclear engineering and accounts for 18 percent of the workforce, is also the lowest paying of these top employment industries. The median annual salary for nuclear engineering professionals in this industry just exceeded the six-figure mark, at $100,650. Nuclear engineers working in the scientific research and development services industry – about 15 percent of the profession – reported the highest median salary, $151,980.
What Does a Nuclear Engineer Do?
Nuclear engineers are the professionals behind the development and production of nuclear energy and nuclear radiation. As such, nuclear engineers play a big part in energy production. They are also responsible for medical uses of radiation, including diagnostic imaging tests that use radiation to visualize the inside of the body and radiation-based treatments for conditions like cancer.
Unfortunately, the current job outlook for nuclear engineering professionals is discouraging. From 2020 through 2030, the BLS expects jobs in this field to decline by 8%, compared to the 8% increase predicted for all jobs as a whole and the 7% increase predicted for engineering careers in general. If you want to work in this career field, you should be prepared for a competitive job market.
Coursework in Nuclear Engineering
Coursework in this degree program often begins with an overview of the principles of nuclear engineering. Specialized coursework in this major includes nuclear reactor theory and design, nuclear plant systems, nuclear engineering systems design, experiments in nuclear engineering and the materials for nuclear energy applications.
Nuclear engineering is an interdisciplinary branch of engineering that draws from more than one of the major disciplines of the field. As such, students should expect to study the principles of electrical engineering, fluid mechanics, thermodynamics, statics and particle dynamics and electricity and magnetism.
5. Chemical Engineer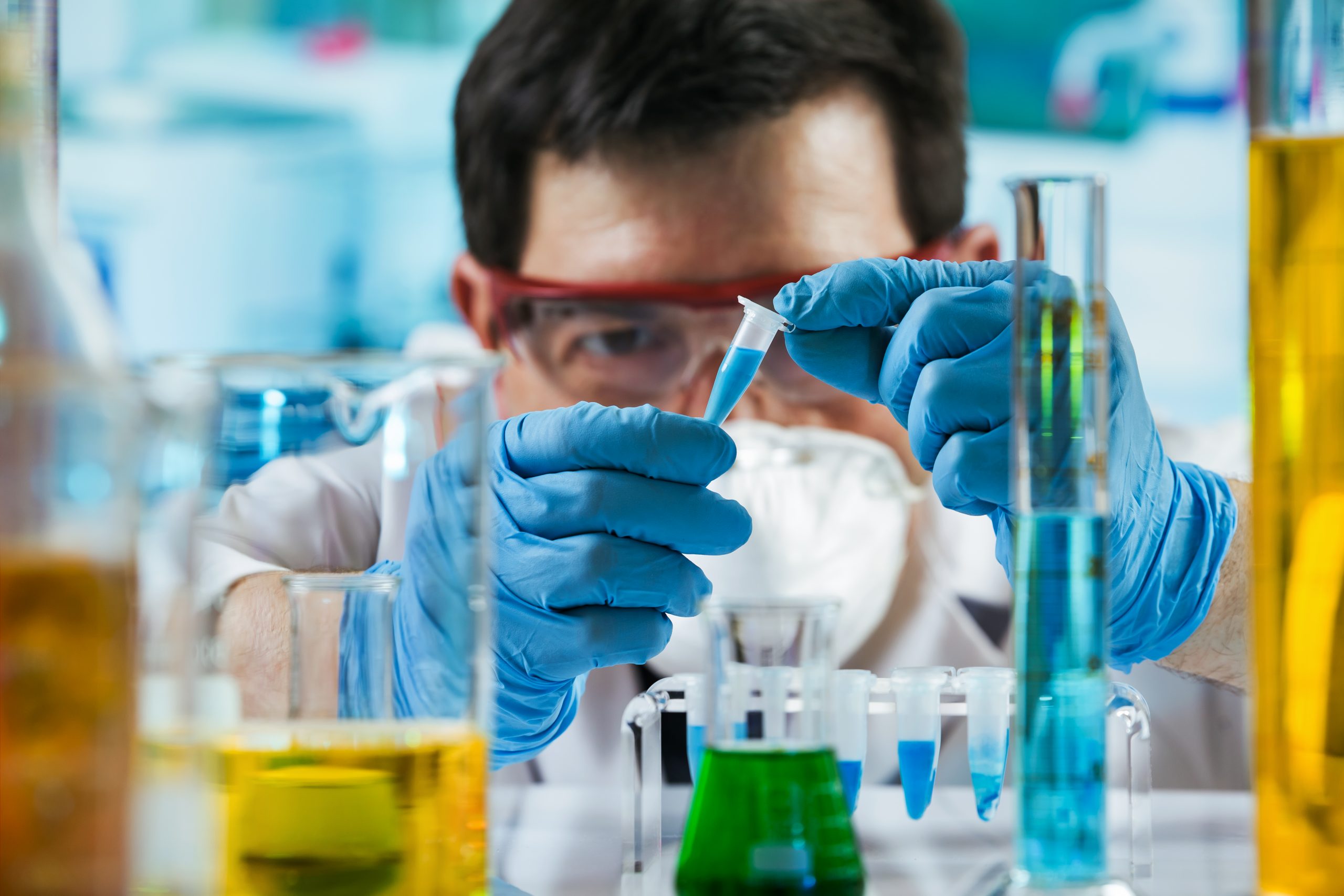 Another of the six-figure engineering careers is chemical engineer. For chemical engineers, the Bureau of Labor Statistics reported a 2021 median salary of $105,550. The 10% of chemical engineers who make the most money reported earning upwards of $187,430 per year, while the 10% of the chemical engineer occupation that earned the least brought in less than $62,730.
Industry of employment makes a big impact on the earning potential of chemical engineers. For chemical engineer careers in the engineering services industry, which make up 10% of the chemical engineering workforce, the BLS reported a median salary of $152,430. Chemical engineer roles in engineering firms are some of the highest-paying engineering jobs. The pharmaceutical and medicine manufacturing industry, which employs 3% of the occupation, is the lowest-paying top employment industry for chemical engineers. Professionals working in this industry reported earning $96,220 annually in 2021.
What Do Chemical Engineers Do?
A chemical engineer is an engineering professional who uses the principles and practices of chemistry and other life and natural sciences to design solutions that range from the development of new chemicals to processes and equipment used in chemical production. Chemicals are a part of many facets of life, which means that chemical engineers play a role in products ranging from food, medicine and clothing to fuel, energy production and electronics.
Coursework for Chemical Engineers
As you might expect, an aspiring chemical engineer needs a strong background in chemistry and should expect to take laboratory courses in physical chemistry, organic chemistry, chemical practice and a more advanced level of principles of chemistry than other students typically take.
Specialized coursework for aspiring chemical engineers includes chemical engineering materials, the design and operations of the chemical engineering process, chemical engineering analysis, biochemical engineering, separation processes and mass transfer and transport processes. Additionally, students should study the design and analysis of chemical reactors.
6. Electrical Engineer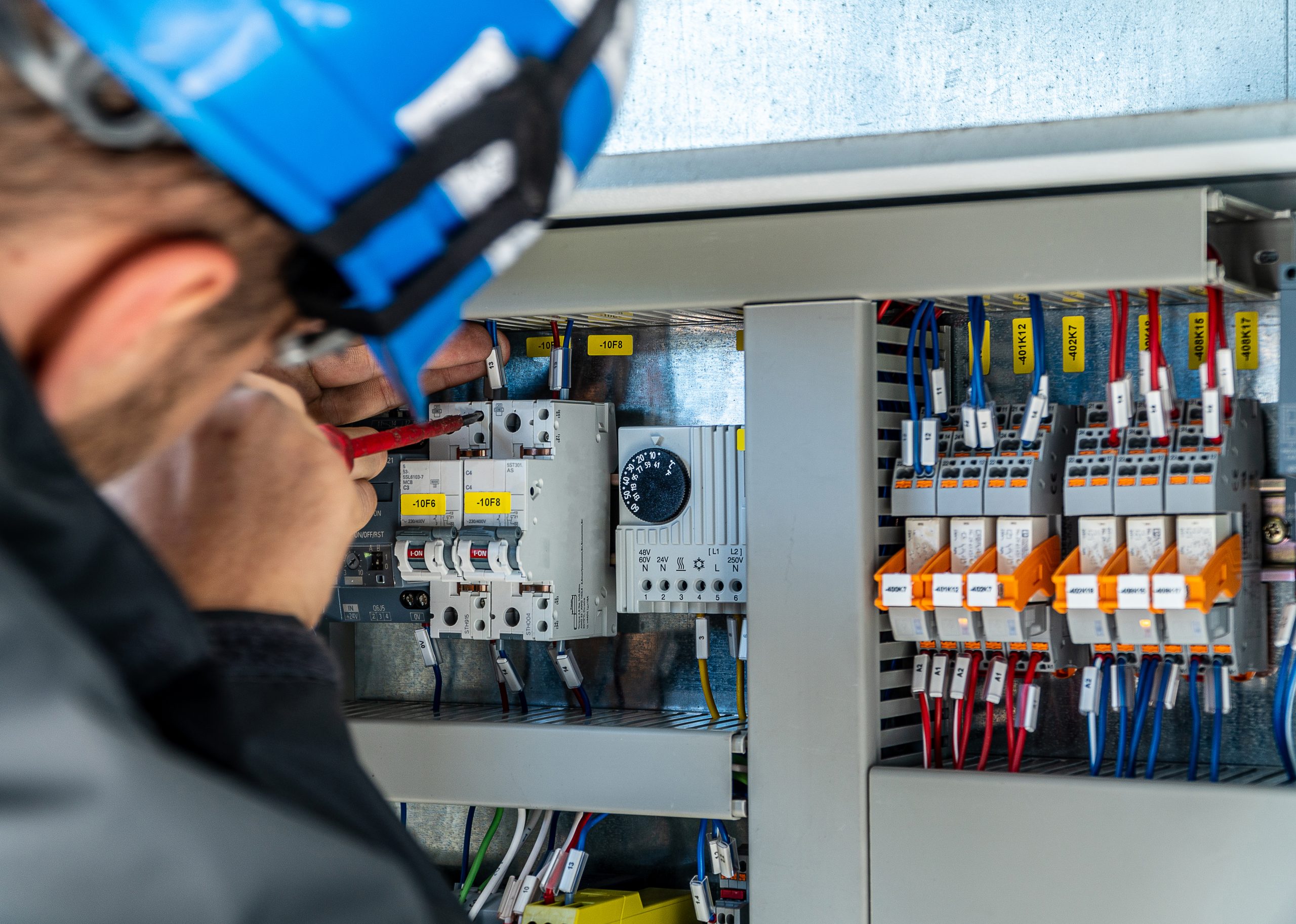 For electrical and electronics engineers, the BLS reported a median salary of $101,780 in 2021. The BLS further distinguishes between the job titles of electrical engineer and electronics engineer. According to the BLS, electronics engineers earn slightly more than electrical engineers – $104,820 compared to $100,420 in 2021. Among electronics engineers, the best-paid 10% earned more than $166,890, and the lowest-paid 10% made less than $73,630. Electrical engineers in the 90th percentile reported earnings of more than $162,930, while an electrical engineer in the 10th percentile would make less than $62,360 per year.
The highest-paying industry for electronics engineers is the navigational, measuring, electromedical and control instruments manufacturing industry, for which the median salary was $128,560. The lowest-paying top employment industry in this field, telecommunications, paid a median annual salary of $100,290.
For electrical engineers, the highest-paying engineering jobs are in research and development in the physical, engineering and life sciences industry. Electrical engineering professionals in this industry reported earning a median salary was $125,080. The lowest-paying top employment industry for electrical engineers, the engineering services industry, paid a median wage of $99,330. An electrical engineer or electronics engineer can expect earnings that approach, if not exceed, the six-figure range as they advance their career over the course of their work lifetime.
What Do Electrical Engineers Do?
Electrical systems and electronic equipment are the main areas of focus for electrical and electronics engineers, respectively. Both areas pertain to electricity in some way, but an electrical engineer is generally more concerned with the generation and distribution of electrical power on a larger scale, and electronics engineers typically focus more narrowly on electronic devices and equipment.
In either case, designing and developing products, equipment or processes used for an electrical system or electronic device, such as navigation systems, is the main job duty of engineers in these related areas of electrical engineering and electronics engineering.
Coursework in Electrical Engineering
Students majoring in electrical engineering should expect to take coursework in the foundations and design of electric circuits, electronic devices and the fundamentals of power and energy. Studies in digital logic design and design with microcontrollers are also common requirements in electrical engineering bachelor's degree programs. Electrical engineering students should learn about electromagnetics in computing and wireless systems and about continuous and discrete signals and systems.
Gaining hands-on experience designing electrical circuits and systems is important for an aspiring electrical engineer. A bachelor's degree in this area of study should include design studio coursework, internship or co-op opportunities or a senior project that facilitates the acquisition of hands-on electrical engineering work experience.
7. Biomedical Engineer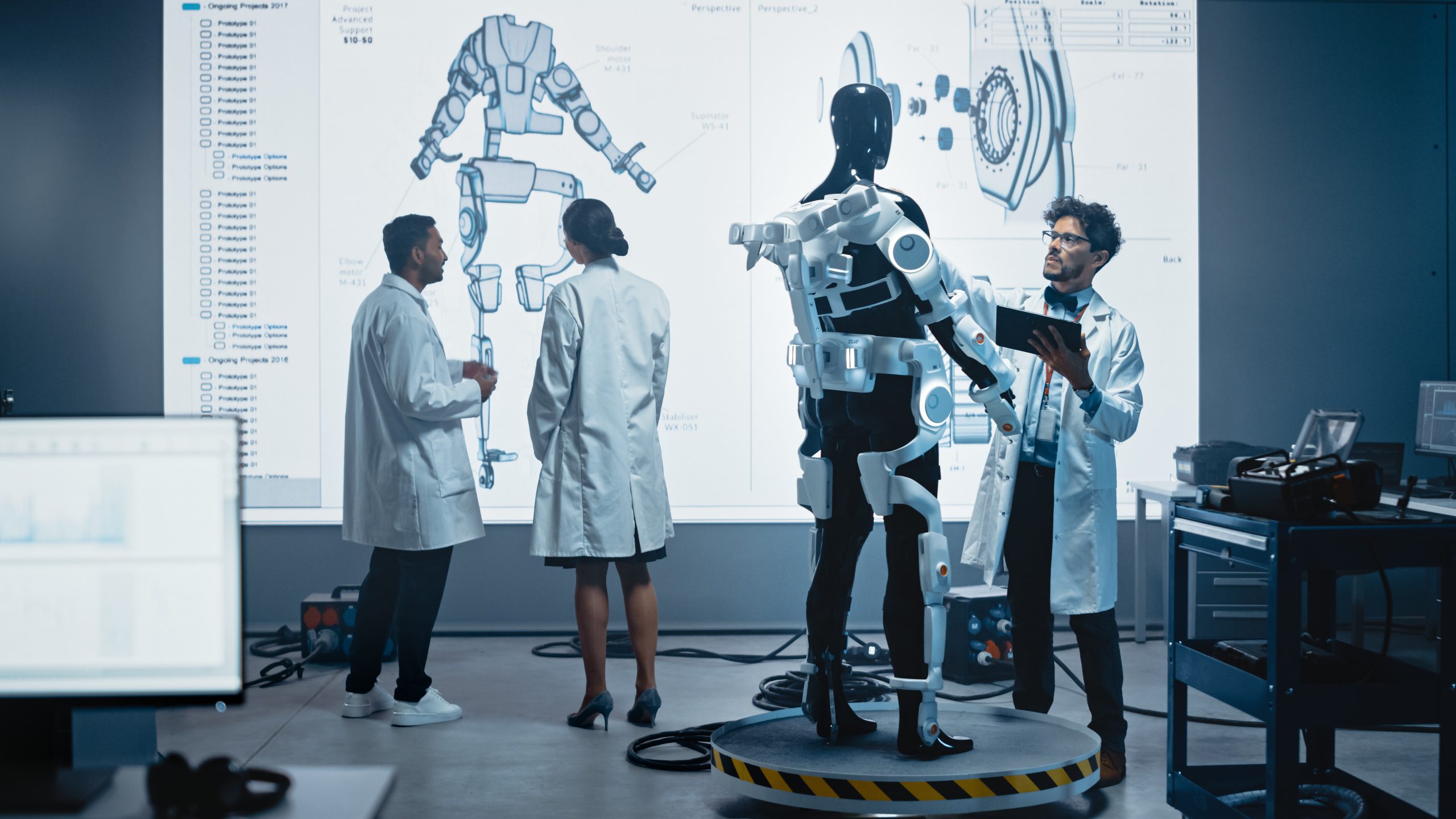 The median salary the BLS reported for bioengineers and biomedical engineers in 2021 was $97,410. A six-figure salary is well within the realm of possibility for biomedical engineers. The average salary for biomedical engineers and bioengineers, according to the US Department of Labor Bureau of Labor Statistics, was $101,020 as of 2021.
Although the lowest-paid 10% of workers in the biomedical and bioengineering field reported making less than $60,680 per year, the highest-paid 10% of the field earned upwards of $154,750.
The 8% of bioengineers working in navigational, measuring, electromedical and control instruments manufacturing enjoyed the highest median salary of all top employment industries, at $108,690. Bioengineers working for colleges and universities earned the least, with a median wage of $62,650.
RELATED: What Degree Do You Need to Be a Biomedical Engineer?
What Do Biomedical Engineers Do?
A biomedical engineer is an engineer who designs and develops solutions based on or with applications in medical science. For most biomedical engineers, a passion for helping people and making a difference is what attracts them to this career that U.S. News & World Report had ranked as one of the best STEM jobs. Through their work in engineering design, most biomedical engineers create medical devices, equipment and processes that can be used to help diagnose and treat medical conditions.
Biomedical engineering isn't just one of the highest paying engineering jobs but also one of the newer fields of engineering. It wasn't until the late 1960s that the first college biomedical engineering departments were established, according to the American Institute for Medical and Biological Engineering (AIMBE). Despite the relative recency of the field's development, biomedical engineers have accomplished a great deal in a short time.
Coursework in Biomedical Engineering
To innovate and engineer solutions to biomedical problems, biomedical engineers first need to know a great deal about the body and biological systems. This means studying cell biology, biochemistry, biophysics, membrane physiology and the physiological systems of the body.
RELATED: Highest Paying Jobs With a Biology Degree – Degrees in Biology – Majors & Careers
Coursework in biomechanics, vascular mechanics and biotransport and kinetics also helps biomedical engineering students build a foundation for the work of engineering medical solutions. Specialized areas of study in this field may include medical device design, biomedical signals and imaging, biomaterials, biomedical computation, bioimaging, tissue engineering and immunoengineering.
8. Geological Engineer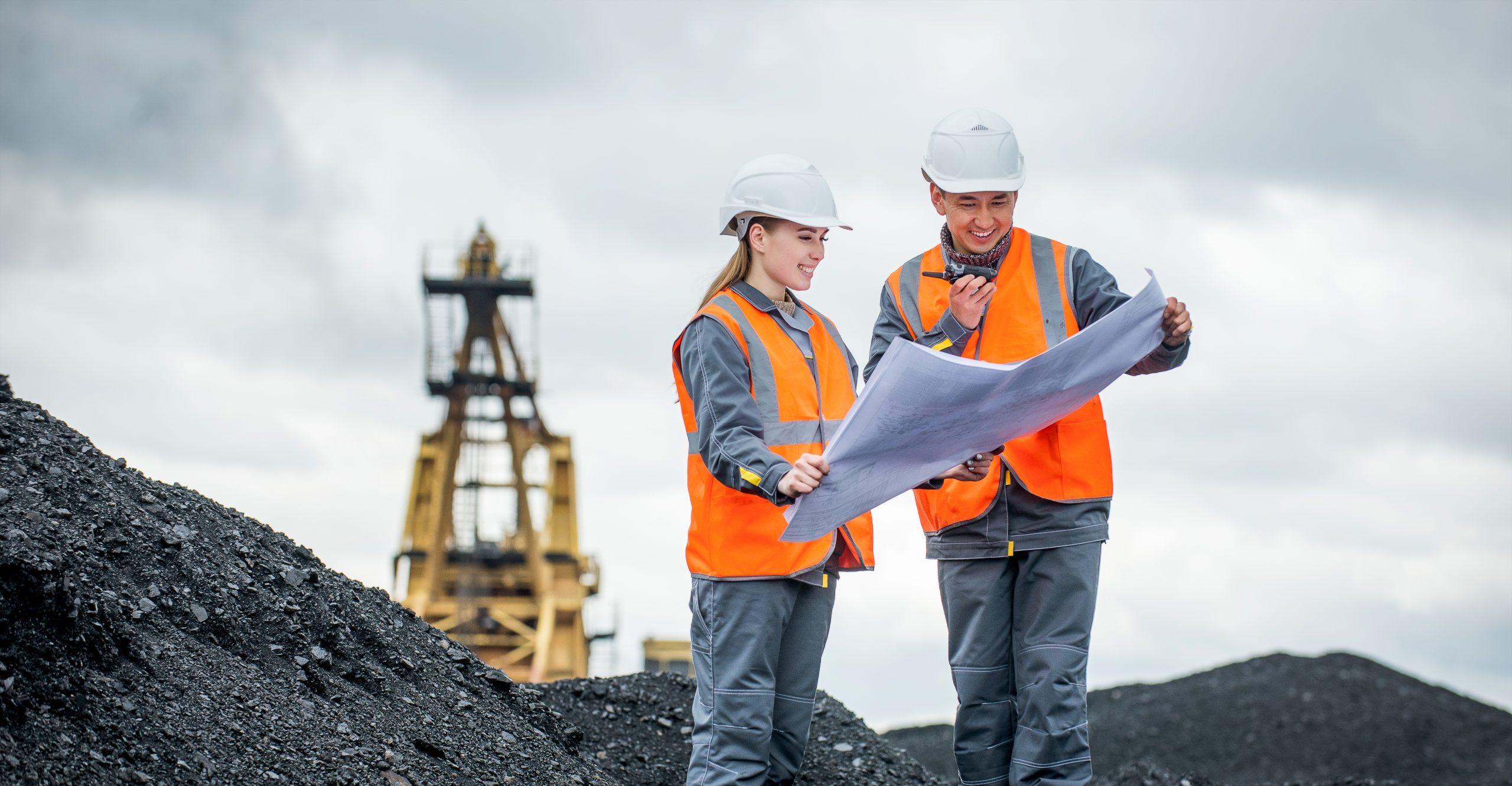 The median salary for mining and geological engineers in 2021 was $97,090, the BLS reported. The highest earners in this career field made more than $162,720, while the lowest earners reported making less than $48,690.
Even the lowest-paying of the top employment industries for geological engineering professionals, metal ore mining, paid a median annual salary of $95,300. Geological engineers working in the oil and gas extraction industry enjoyed a median salary of $131,020.
What Do Geological Engineers Do?
Geological engineers locate mineral deposits below the surface of the Earth and plan for the extraction of these resources. Geological engineers design different kinds of mines and procedures for transporting and processing extracted resources.
Coursework in Geological Engineering
Courses in geological sciences – including structural geology, mineralogy, crystallography, stratigraphy and sedimentation, igneous and metamorphic petrology and rock mechanics – is essential for those seeking a career in geological engineering. Students also need a thorough understanding of fluid mechanics, metallurgical thermodynamics, engineering geophysics, geographic information systems (GIS) and computer-aided design.
Through their coursework, students of geological engineering should develop skills and knowledge pertaining to geotechnical engineering, petroleum drilling and production engineering and engineering for environmental geology. Gaining practical experience through geological engineering fieldwork and hands-on design projects is particularly valuable for students who want to enter this career.
RELATED: What Are the Highest Paying Jobs with a Degree in Mining and Geological Engineering?
9. Mechanical Engineer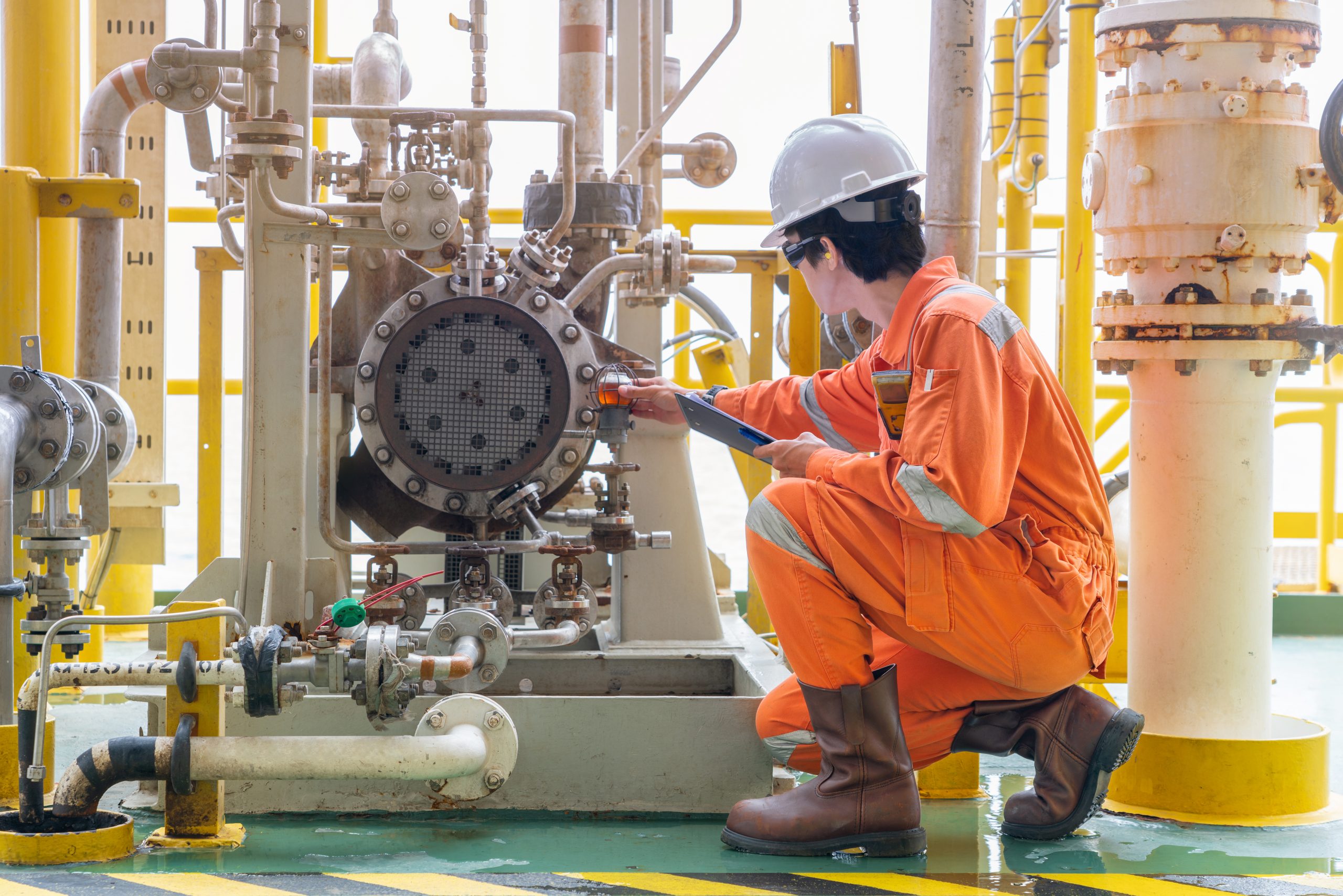 In 2021, the median salary for mechanical engineers was $95,300, according to the BLS. The mechanical engineers with the highest salaries reported earning upwards of $136,210, but those with the lowest salaries made less than $60,750.
The scientific research and development services industry paid mechanical engineers the best, with a median salary of $102,050, while the machinery manufacturing industry paid a median wage of just $79,770.
What Do Mechanical Engineers Do?
Mechanical engineering is a broad discipline that encompasses any engineering application that involves movement and motion. While mechanical engineering work encompasses machines like robots, automotive engines and power grids, it can also include biomedical applications that pertain to the movement of the human body. Because they work in so many areas and industries, mechanical engineers develop solutions for a wide range of problems.
Coursework in Mechanical Engineering
The most important topics of study in a mechanical engineering program include computer-aided design software and techniques, the properties of materials, thermodynamics and the process of heat transfer and energy conversion, static and dynamic systems and the mechanics of matter – both fluids and solids. By the time they graduate, mechanical engineering students should know the fundamentals of machine theory and engineering design, and they often have an opportunity to concentrate on certain areas, like robotics or automotive vehicles, in their elective courses.
RELATED: What Are the Highest Paying Jobs With a Degree in Mechanical Engineering?
10. Civil Engineer
Civil engineering is one of the major engineering disciplines, but it encompasses other types of engineering job roles, including environmental engineer. The median salary for civil engineers in 2021 was $88,050, while environmental engineers specifically earned a median salary of $96,820 – making environmental engineers some of the highest-paid workers in the engineering industry.
What Do Civil Engineers Do?
Civil engineers design and implement infrastructure projects that range from roads and bridges to buildings.
The subdiscipline of environmental engineering focuses on engineering design work used to solve environmental problems. Example areas of focus for environmental engineers include the development of renewable energy systems and waste disposal systems.
Coursework in Civil Engineering
Studies in civil engineering include courses in statics and dynamics, structural engineering and structural analysis, construction materials and structural material behavior, soil mechanics and hydraulics.
RELATED: What Civil Engineering Courses Will I Have to Take for a Degree in Civil Engineering?
Environmental engineering may be a concentration within civil engineering or its own distinct degree program. In either case, coursework for aspiring environmental engineers emphasizes sustainability. Aspiring environmental engineers also study the chemical principles and microbial principles in environmental engineering work. Environmental engineer degree programs include coursework in environmental science topics, such as soil science, and in environmental regulations. Environmental engineers often start their careers off by gaining experience through an internship, co-op experience or field practicum.
RELATED: What Are the Highest Paying Jobs With a Degree in Civil Engineering?
Other Types of Engineering Occupations
These aren't the only engineering careers out there. Other engineering jobs to consider include agricultural engineer, materials engineer and industrial engineer.
Agricultural engineer, as the job title suggests, is a field of engineering devoted to problem-solving in farming and agriculture. Agricultural engineers may develop new products, processes and procedures for cultivating, harvesting, storing and processing produce and other types of agricultural products. Although the BLS predicted a slower than average rate of job growth for agricultural engineers between 2020 and 2030, the Bureau of Labor Statistics reported for this occupation a median salary of $82,640 per year in 2021 – not too shabby, considering this isn't even one of the 10 highest-paying engineering jobs.
Materials engineers research the properties and uses of raw materials and existing combinations of materials for application in all engineering fields. Materials engineers combine existing materials into new substances that can be used to solve problems in medicine, construction, computer technology and even sports. In addition to studying materials themselves, a materials engineer may also develop methods of processing and testing materials more efficiently and with less waste of time, product, energy or expense. The BLS reported that materials engineers earned a median wage of $98,300 per year as of 2021, but the material engineer profession is considerably smaller than many other engineering occupations. There were only 25,100 materials engineers working in America as of 2020. Although materials engineers can look forward to an 8% job growth rate, that amount of growth would yield only 2,100 new jobs for materials engineers over the course of a decade.
Industrial engineering, which focuses on the efficiency of industrial processes and manufacturing processes, was one of the most in-demand engineering jobs as of 2020. The BLS predicted a much faster than average job growth rate of 14% for industrial engineers between 2020 and 2030. Industrial engineers focus on improving efficiency in production processes and manufacturing processes. For industrial engineers, the BLS reported an average salary of $95,520 in 2021.
Management Careers in Engineering
If you want to move up from any of these engineering jobs, you might work toward another of the highest-paying engineering jobs, engineering manager. If you're making a determination based solely on earning potential, engineering manager is one of the best engineering career options.
Engineering managers are tasked with project management duties as well as supervisory duties. The median annual salary for engineering managers in 2020 was $152,350.
Talented engineers are needed for management roles in every field of engineering. Often, aspiring engineering managers prepare for this career path by pursuing a master's degree. However, a master's degree is not strictly required for aspiring engineering managers, because candidates may advance to this role with only a bachelor's degree.
Master's degree programs in engineering management focus on skills in leadership and administration – precisely the skills engineering managers most need. You are also likely to need several years of work experience to become an engineering manager. In some engineering disciplines, licensed Professional Engineers will have the best prospects for engineer manager jobs.
What Are the Best Engineering Careers?
Our ranking of the highest paying engineering jobs focuses on just one aspect of the different types of engineering careers: earning potential, based on median pay rates. Your ability to earn a comfortable or even lucrative living is one important factor in choosing the best career for you, but average salary potential shouldn't be your only consideration when choosing between different types of engineering fields.
In fact, engineering jobs as a whole report average salaries that are well above the national average salary. For all architecture and engineering jobs, the BLS reported a median annual salary of $79,840. For all occupations in all types of careers across the United States, the BLS reported an average salary of $58,260 in 2021. That national average salary translates to $28.01 per hour.
While some engineering jobs pay more than others, all of them offer significant earning potential and the opportunity to use your knowledge and skills for real-world innovation, not just academic and theoretical contemplations. High salaries don't always correlate with high job satisfaction, although having an earning potential that exceeds the national average salary certainly doesn't hurt job satisfaction rates.
As you're exploring options for a career in engineering, think about the types of technical skills you would enjoy using on a regular basis and the types of problems you're most eager to solve. Do you prefer the hands-on work of building circuits out of physical materials or the conceptualization of software programs constructed out of computer coding? Are you more interested in climate change and other environmental issues or in tackling public health issues? Would you prefer to assemble computer hardware, test drug therapies, build aircraft and vessels for space exploration, find safe methods of using and securing useful yet dangerous chemicals or planning construction projects?
There's no one right answer to any of these questions. Fortunately, the 10 highest paying engineering careers include a variety of areas of focus, each of which requires its own set of technical skills.
Demand for Different Types of Engineering Jobs
What else should you consider when choosing the best engineering career for you? Looking at the job market and job growth rates, as predicted by the BLS, is a wise idea. Although the demand for jobs in any industry and discipline can shift over time, it can be helpful to know going into your career preparation whether the projected rate of job growth for your profession over the next few years is characterized as an average, above-average or below-average rate.
RELATED: What Are the Fastest Growing Engineering Jobs?
Even if knowing the job growth rate for your intended occupation doesn't change your big-picture career plans, this information can inform how you go about your job search and career advancement efforts. If you're entering one of the engineering fields that is seeing less job growth, you may have to be less selective when it comes to applying for entry-level jobs. It might make more sense for workers in these engineering fields to pursue a master's degree or get licensed as Professional Engineers when they're working toward career advancement, so that they can stand out from the competition – most of whom are likely to have only a bachelor's degree.
The most in-demand engineering jobs in 2020 were growing at above-average rates, and the job outlook for many engineering roles was consistent with the average growth rate. However, some engineering roles – like nuclear engineer – were expected to see a significant decline in job opportunities from 2020 through 2030.
Your Personal and Professional Interests
Full-time workers can expect to devote a third of their life (on workdays) to their jobs. Since there are few activities you will spend more time doing over the course of your life than working, you might as well choose an occupation that you can get excited about.
RELATED: Top 10 Paying Jobs That Involve Math
Engineers in all disciplines draw from the same general subjects: mathematics and the natural and physical sciences. Engineers working in many industries perform many of the same basic tasks, as well. For example, they design new products and processes, prepare technical reports that express the engineering specifications for their designs, run computer simulations and work closely with others involved in the project, from stakeholders to technicians. However, the technical work that different kinds of engineers do on a daily basis can be very different depending on the field of engineering they pursue.
RELATED: What Industries Have the Greatest Demand for a Degree in Engineering?
Do you want to develop building plans, put together electrical circuit boards, mix up chemical solutions, assemble machines or plan the development of software programs? Would you prefer to take on the task of solving environmental problems, or do you have no qualms about working in the petroleum and mining industries? (These goals, by the way, aren't necessarily mutually exclusive, since petroleum engineers and mining and geological engineers often strive to improve the effectiveness of this work and to mitigate the harm it does to the environment.) Engineers are creating the future, so aspiring engineers choosing their path should consider both the big-picture matter of what kind of future they want to create and the smaller details of what an average day of work will look like.
Related Resources:
Highest Paying Degrees in Engineering – Majors & Careers
What Are the Highest Paying Jobs With a Degree in Mechanical Engineering?
What Are the Highest Paying Jobs With a Degree in Civil Engineering?
What Are the Highest Paying Jobs in Engineering Technology?
For Further Reading: 
Top 10 Paying Jobs With an Associate's Degree
What Are the 5 Best Careers in Environmental Science?