Becoming an educator is one of the most fulfilling career options in our modern economy. Teachers aren't likely to be replaced by automation any time soon, and while they are woefully underpaid, there's a good deal of mobility for properly licensed, experienced teachers. Through hard work and completing graduate and doctoral degrees, you can help people and build a good life for yourself with an education career.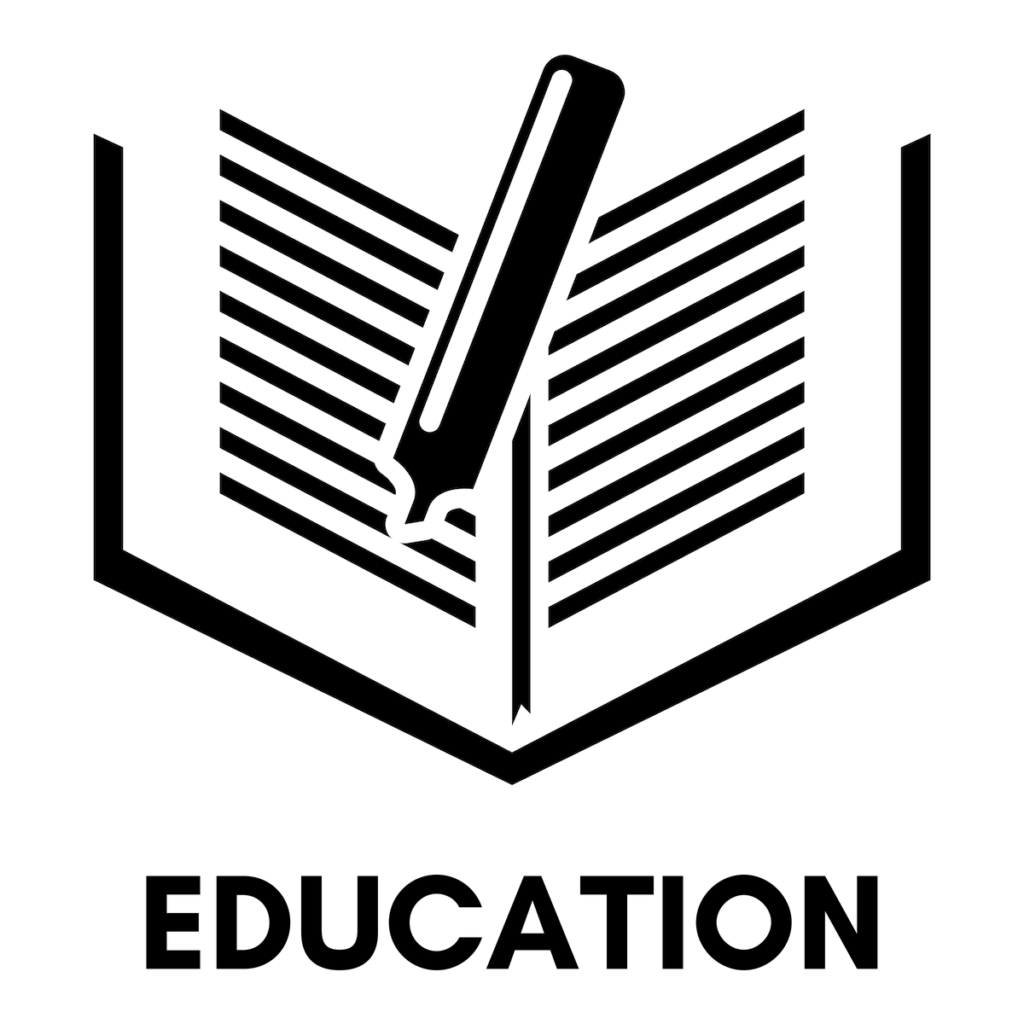 Being a teacher is tough work. You'll spend hours keeping your energy up while interacting with students, countless time grading papers and writing reports long after you've finished teaching classes. You'll also have to contend with governments, bureaucracies, and societies that are often unappreciative of all that you do, especially when it comes to paying you a living wage.
However, if you can overcome these hurdles, you'll be rewarded with the satisfaction of making a real difference not only for your students but everyone they come in contact with throughout their lives. The rippling impacts of great teachers are felt throughout the world no matter how celebrated they are in pop culture.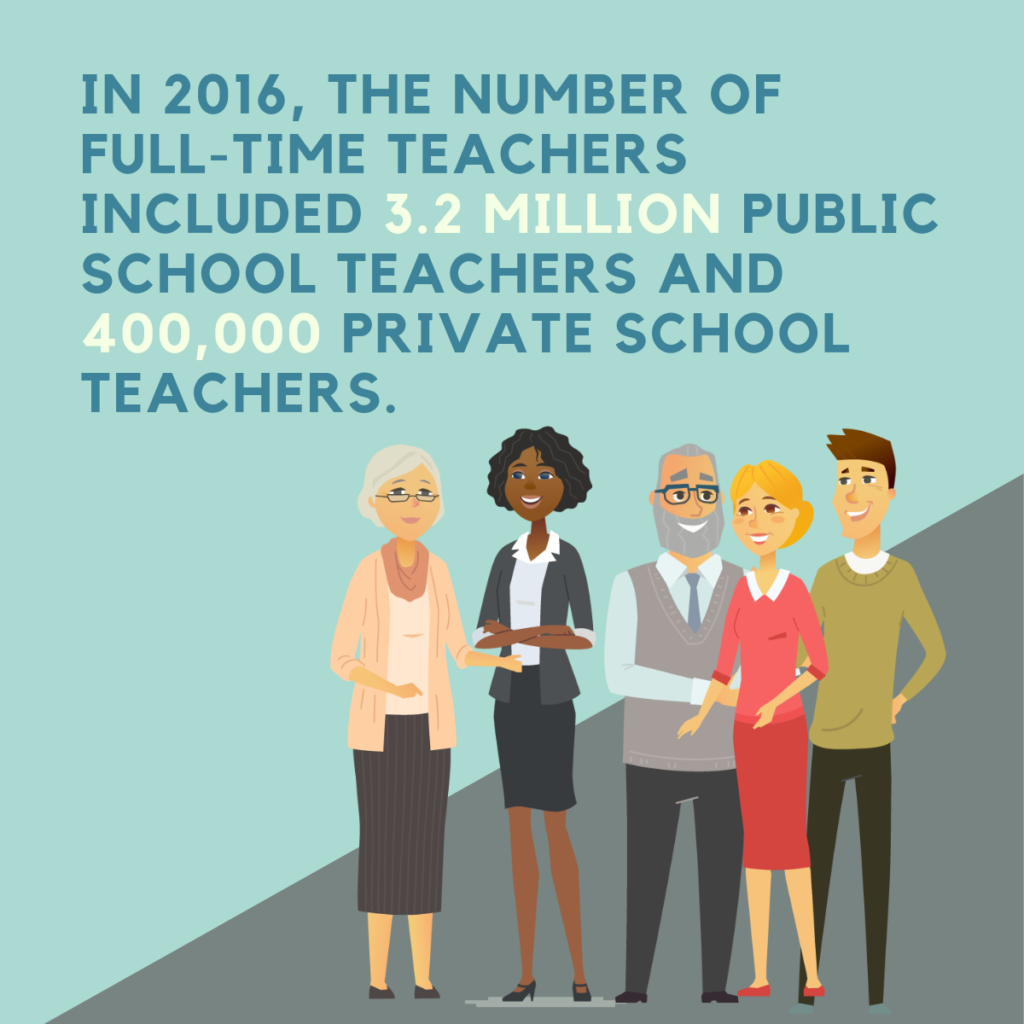 In this guide we'll look at the available education degrees, including different specializations and degree levels, and explore what we at Degree Query have done to help you find the right education degree for you. While you read it, please consider the following:
What are your general career goals, and how can an education degree help you achieve them?
What degree level have you earned in higher education? What teaching position do you want, and what degree level is required to qualify for it?
You don't have to know exactly what kind of teacher you'll always be, but you should have an idea of where you'd like to start. Deciding what grade level and subject you'd like to teach is a great place to start.
How much can you afford to pay in tuition for a specific education degree, and how much would you have to or be able to take out in loans to pay for one?
There are a wide range of costs that come with different education programs depending on the school you choose to earn one from, its delivery format, the scholarships, and loans you might qualify for, and other factors.
It's always better to choose a school where you can pay for tuition rather than borrow. But if you need to borrow money to afford a program, it's better to take out public loans over private ones. You should also look for schools that are more affordable, and non-profit over expensive, for-profit schools.
Always make sure a school you're looking at is properly accredited and not known for scamming its students.
How much time do you have to take your education degree each day, week, and overall before you graduate from one? Different programs offer their education curriculum through a variety of formats. With that in mind:
What's the best delivery format for you to receive your education degree? Would you prefer to attend school full-time, part-time, online, on-campus, or in a hybrid of online and traditional on-campus learning?
Where would you like to live and work after earning an education degree? Different states and territories have different requirements for teacher licensure, and of course, there are different degree levels required for teaching at different levels as well.
Looking up the requirements to become a teacher at the subject and level you desire in the state you'd like to work and live is a great way to narrow down prospective programs and figure out your path in education.
Attending a school (or teaching program) in the state you want to work in is also a great way to make sure you'll be properly accredited, and to build a network that will help you towards your career goals.
What is your career/educational experience, and how can specific online education programs build upon strengths and help you overcome your weaknesses?
Before we explore all the options you'll have in education degrees, let's look at what you'll gain from completing a teaching program:
DegreeQuery.com is an advertising-supported site. Featured or trusted partner programs and all school search, finder, or match results are for schools that compensate us. This compensation does not influence our school rankings, resource guides, or other editorially-independent information published on this site.
Education Degrees Build Skills and Abilities In
Patience: these programs will prepare you to work with students of varying abilities and aptitudes and give them individualized assistance no matter how frustrated you might become. As a teacher you'll often have to rise above unruly behavior, frustrating administrations, uninspired peers, and much more, all of which will test your frequently exercised patience.
Organization: being a teacher involves juggling quite a lot at once, and teaching programs will use a mixture of classwork, fieldwork, and other formative experiences to get you ready to create lesson plans, monitor and nurture vastly different individual students, grade mountains of work, among the many other tasks teachers are called upon to succeed at daily.
Versatility: if you're teaching certain grades, you'll have to be proficient at teaching multiple subjects. Regardless of what grade you teach, education degrees will build up your competencies socially, intellectually, managerially, creatively, and much more.
Cooperation: from working with your students to other teachers to parents and guardians and the administration at your school, you'll need to get along with others every single day you go to work. Teaching degrees will prepare you to do this while working with your cohorts, professors, in the field, and class.
Communication: getting your ideas across to students with widely different learning styles and abilities won't be easy, but teaching degree programs will teach you how to do exactly that under external pressures including standardized testing and internal stress of your own expectations.
Discipline: teaching involves maintaining your patience with students, doing work that you don't always feel is beneficial to them, or is simply a difficult slog, and many other tasks that will test your self-control and ability to rise above negative impulses. Education degree programs are well aware of this and will work to build your self-discipline, which will pay dividends throughout your life.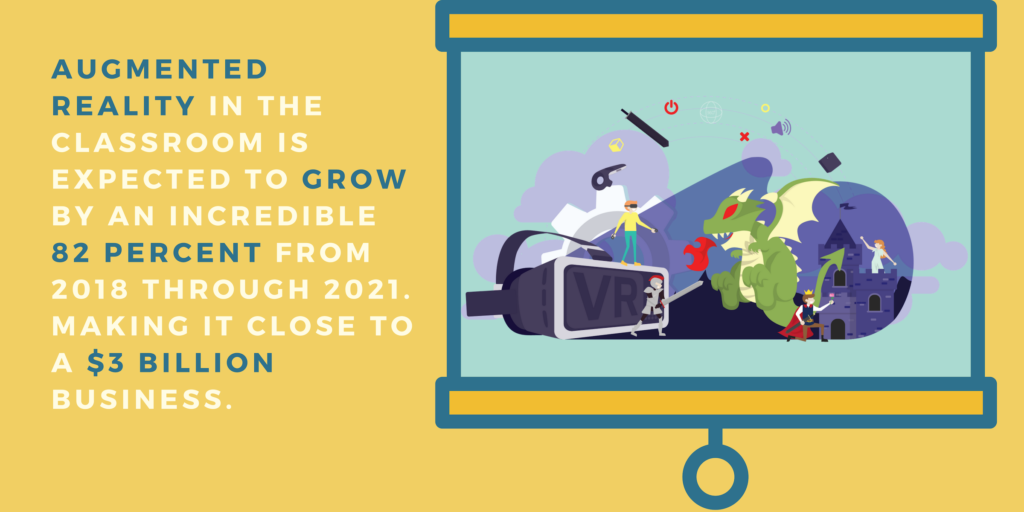 Now that we've explored what an education degree can offer you in personal development, let's check out how we can help you find the right one for you:
How Can We Help You Find the Right Education Degree for You?
At Degree Query we've done tremendous work to help you find the best degree for you, whether you're interested in education, or any other discipline. We've ranked schools, answered important, common questions about available degrees, written special reports about higher education, and given you tools like our interactive compare careers matrix that help you decide what path is right for you. Some of the content we've produced that's specifically related to education degrees and the schools that offer them includes:
Rankings
Frequently Asked Questions
We've also answered questions like:
To see all of our content related to education and teaching, visit our education category, or select any other degree type that interests you. If you find a school through our rankings that you think is right for you, you can e-mail support staff directly to request more information about their programs, as well as get helpful insights and assistance into applying to them.
Let's take a look at the different levels of education degrees and what they are used to do:
What are the Different Levels of Education Degrees?
There are four major levels of education degrees, including Associates, Bachelors, Masters, and Doctoral degrees. Let's look at what they entail:
Alternative Teacher Certification
Today, many teachers are beginning their career in education without one of the degrees mentioned below (although most will be required to earn one at some point in their teaching career). Alternative teacher certifications are programs offered by most states for people who haven't completed coursework in education. If you have a Bachelor's degree that wasn't in education, this might be a good route for you because it allows you to gain experience and earn credentials to start teaching much faster than going back for a Master's degree or another Bachelor's in education. The most popular of these programs is Teach for America, which is a road to licensure in over half of the states and metro areas, as well as TNTP Teaching Fellows (eight states and metro areas). More local programs include the Academy for Urban School Leadership in Chicago, New York City Teaching Fellows, the Arkansas Teacher Corps, and the Mississippi Teacher Corps. These programs vary state to state, and usually involve a condensed course that leads into first-year teaching, and eventually more coursework in order to gain full licensure.
Associates in Education
If you haven't earned any higher degrees but have a high school diploma or equivalent credential and know you want to study education, you might consider pursuing one of these. These programs generally require two years of full-time study to complete and are a great way to get credits that apply to a Bachelor's degree in education while saving money. Associate degrees are often earned at junior or community colleges where tuition is lower than at more traditional colleges and universities. You can also find associate degrees that will get you started on a higher degree in specific aspects of education, allowing you to work towards particular career goals as you begin your higher education. While these degrees won't prepare you to work as a fully licensed teacher, they can help you find work as a teacher assistant, preschool teacher, tutor, child care worker, among other roles, immediately upon graduation.
Bachelors in Education
In many states and territories, this is the credential needed to begin working as a teacher, although depending on where you are, what position you want in education, and what grade level you want to teach, you may need a graduate teaching degree. Bachelor degrees in education can be earned on-campus, and rarely, online. However, any online teaching Bachelor's is going to require in-person participation, because you'll have to at least teach students in person to earn one of these degrees. A Bachelor's in Education program's curriculum is made up of learning what you will teach students (content knowledge) and how to explain it to them (pedagogy). These programs generally require four years of full-time study. In these programs, you'll also get the opportunity to specialize in a specific subject if you're interested in teaching students an area like math, history, English, etc. After earning your Bachelor's you'll take steps to secure your teaching license, and in most places can begin teaching students from preschool through high school.
Masters in Education
A Master's in education can prepare you to teach at colleges and universities, expand the positions you qualify for at lower grade levels (including working in a school administration or taking on other leadership roles in education policy, school, and community partnership positions, and more). They can also allow you to specialize in an area of education that you hadn't already delved into in previous degrees, among other outcomes. They can be earned in one to two years depending on the program you select. You're also more likely to find these programs offered online, although you'll probably still have to do some in-person work depending on the Master's specialization. These degrees can be earned in one to two years of full-time study, depending on which you select.
Doctorate in Education
In these programs you'll prepare to work in education reform, research, curriculum, technology, administration, and many other advanced roles within the field. Educational doctoral graduates end up working as university faculty members, school administrators, and a wide range of educational leadership roles in and outside of the classroom. These programs generally require an original dissertation and can be taken in a dizzying number of specializations. On a macro level you can expect to find Doctorate in Education (Ed.D.) programs, which focus on applying educational research practically in roles working as curriculum directors, school superintendents, educational policy creators or researchers, or Doctor of Philosophy in Education (Ph.D.) degrees, which are more based in theory and focus on research that expands educational knowledge. Graduates of the latter often end up working as teacher educators, university professors, educational theorists, and more. Both degrees will likely require four or more years of full-time study, much of which you can do remotely or online.
Now that we've seen the different levels of educational degrees, let's look into the different specializations you can opt for within the field:
What are the Different Specializations Within Education?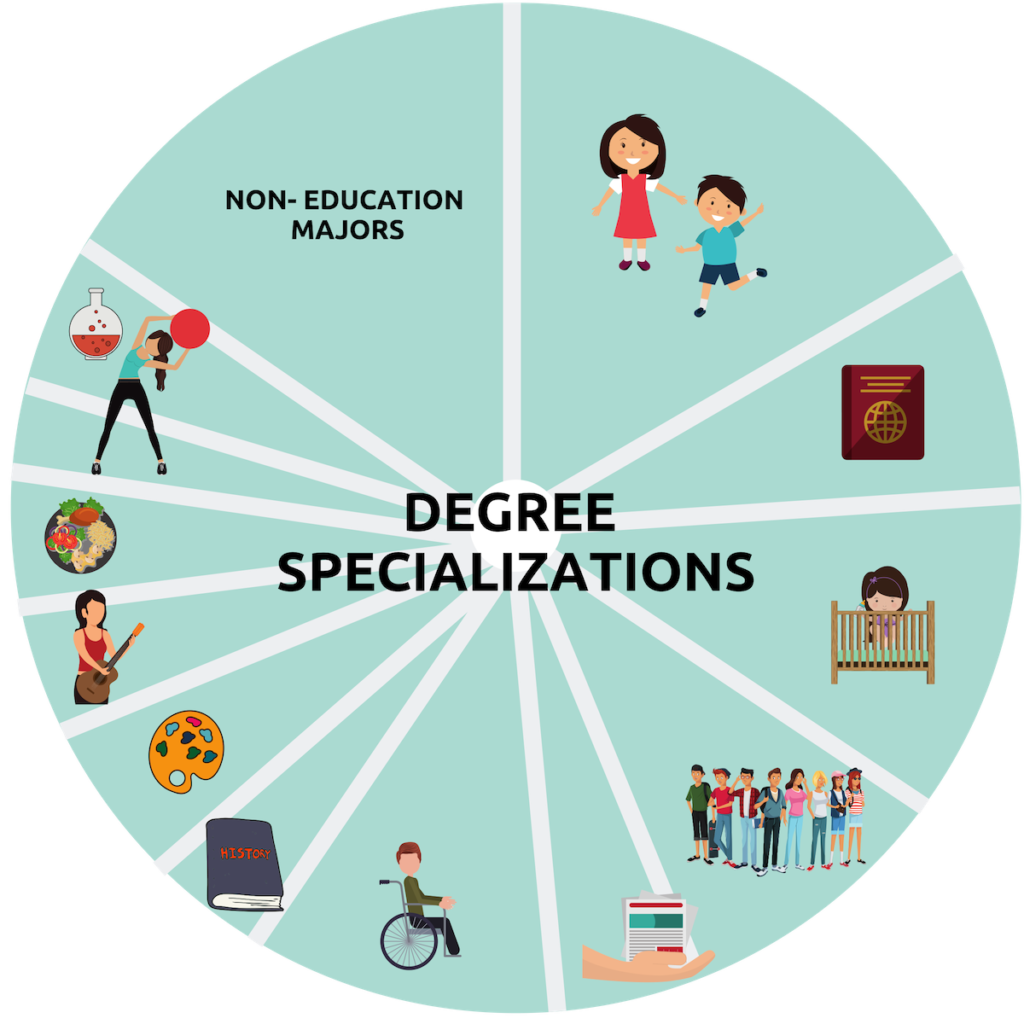 Within the different education degree levels, there's a world of options for specializing in the field. Some of the options you can pursue at multiple levels include:
Early Childhood Education
In these degrees, you'll train to work with children before they enter kindergarten through their third-grade year. That may be through a preschool program, teaching at an elementary school, working at a childcare center, consulting on early education issues, becoming a family support specialist, and more. Early Childhood Education emphasizes one of the most crucial stages of a child's growth, and professionals nurture them by working to stimulate their literacy and language, creative development, social skills, and recognizing their unique attributes or needs.
At higher degree levels you can work to become a leader in early childhood education, informing policy, running childcare facilities, and much more.
Elementary Education
Here you'll study to work with kindergarten through fifth-grade children. If you earn a Bachelor's in elementary education and decide to teach, you'll likely give students instruction in multiple subjects including math, science and technology, social studies and history, self-control, social skills, reading and writing, and more. In undergraduate elementary education programs, you'll study the history of education, subject-related coursework (multiple subjects or potentially specialize in one), classroom management, and of course do significant fieldwork to prepare to teach.
It's much rarer for people to pursue a graduate or doctoral elementary education degree, but those that due can work high up in elementary school administration, government, and other leadership roles in the field. In these degree programs, you'll study literacy coaching, staff development, curricular diversity, quantitative methods, family-school collaboration, and much more.
Secondary Education
In these programs, you'll study to work with seventh through twelfth-grade children and teenagers. You'll most likely specialize in one subject, or complementary subjects, like biology and chemistry, or history and English. In your studies, you'll often complete courses like Technology in the Classroom, Instruction and Behavioral Support, Classroom Management appropriate to the age level, School, Society, and Teaching, Educational Psychology and Measurement, and of course significant fieldwork.
Once again, a graduate or doctoral degree in secondary education isn't as common as undergraduate, but earning one will prepare you to work in a middle or high school's administration, do advanced research into secondary education, work in educational policy, and other coveted leadership roles related to this age range.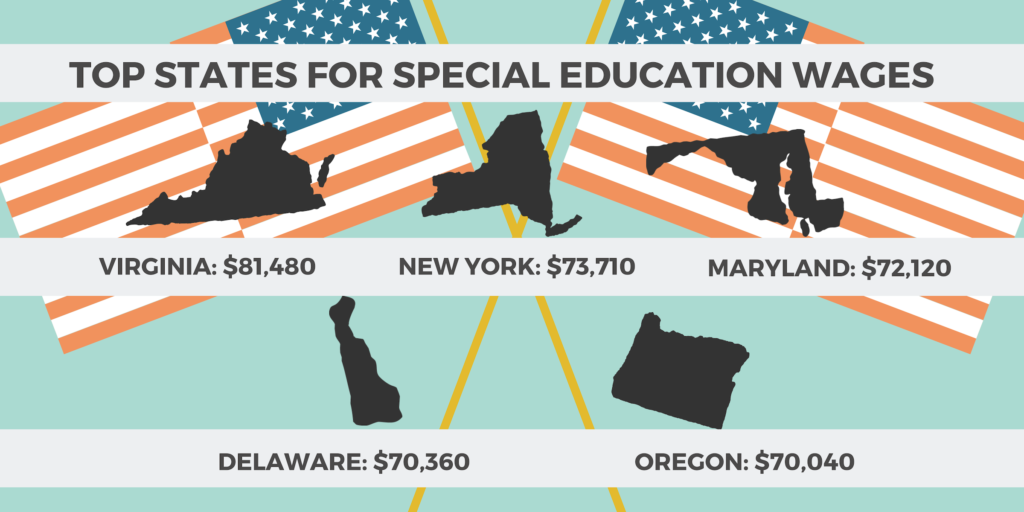 Special Education
While all teaching positions require compassion and patience, special educators need an even greater supply of both, and the degree of difficulty in these roles can't be overstated.
In these programs, you'll study to work with students who have physical, social, mental or emotional difficulties. There's increased demand for special education teachers, giving you greater mobility and the opportunity to work with children and teens that need greater assistance than the general population. You'll take coursework that applies to special education students at large, and also specialize in specific demographics or issues.
You'll need a Bachelor's degree, and possibly a Master's in special education as well. You can specialize in areas like autism, speech problems, hearing issues, traumatic injuries, behavioral disorders, blindness, emotional disturbances, early childhood, applied behavioral analysis, severe disabilities, and more to delve into a niche within special education. You'll also potentially need a certification in special education depending on the school (private schools are less likely to require special education licensure) and the state you want to teach in.
If you opt to study Special Education at the doctoral level, you can choose between a Doctorate of Philosophy (Ph.D.) or Doctorate in Education (EdD). If you want to do academic research into special education, you should choose the former, while the latter is for people looking to work in leadership roles at government agencies, nonprofits, and other educational organizations.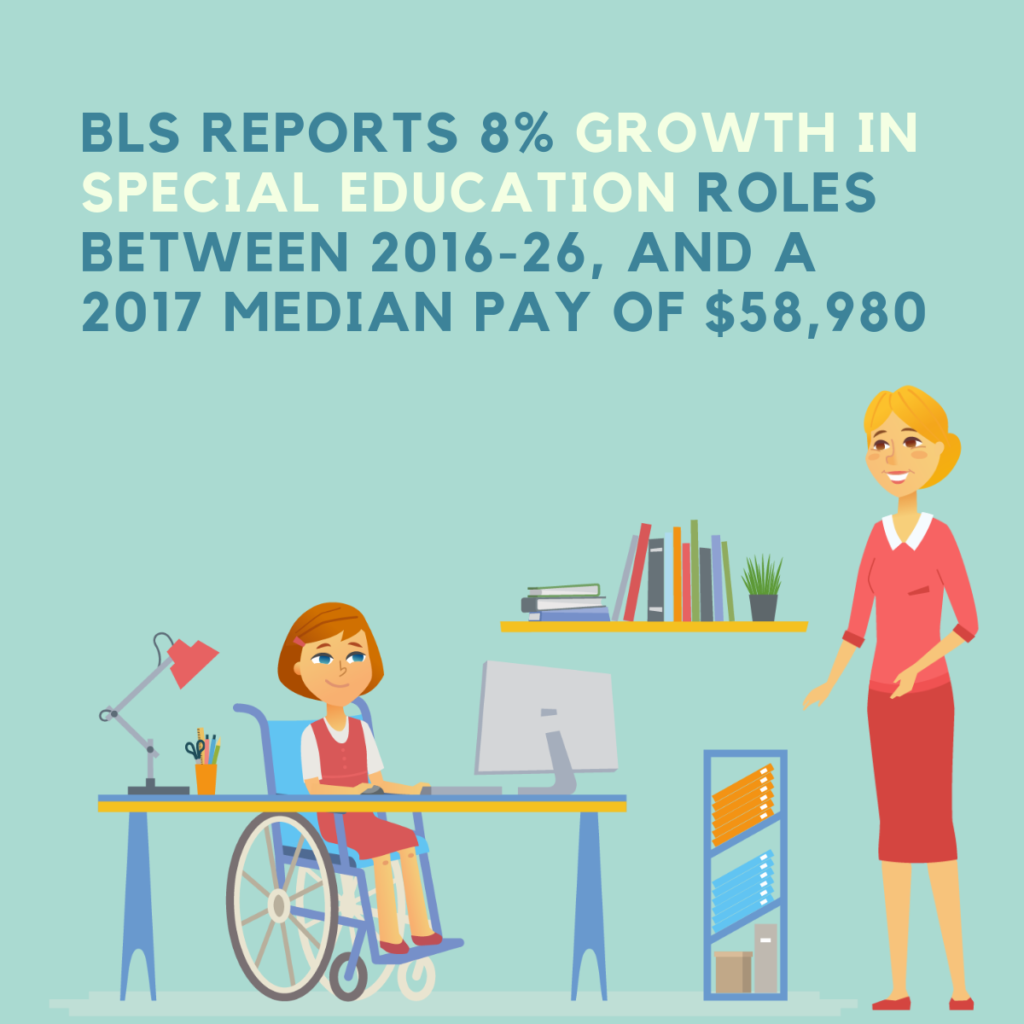 Educational Technology
Educational technology encompasses apps, videos, projectors, simulations, computers, cameras, graphics, and anything technology-related that helps teachers and students through daily tasks and get engaged with their education. This field is growing and shifting, and by earning an educational technology degree, you can be a part of its evolution.
You can earn a Bachelor's in Educational Technology and qualify to work in roles as a Career Training Developer, Health Personnel Educator, and Digital Experience Designer, among others.
However, a Master's is usually necessary to thrive in the field. These programs will qualify you for leadership roles in K-12 schools, major corporations, government agencies, nonprofits, and more.
Doctoral programs in Educational Technology will prepare you to create new curricula, discover new technology and uses for it, and test theories about educational technology. Educational technology doctoral graduates are ready for the highest roles in all levels of education, corporations, healthcare, and government agencies.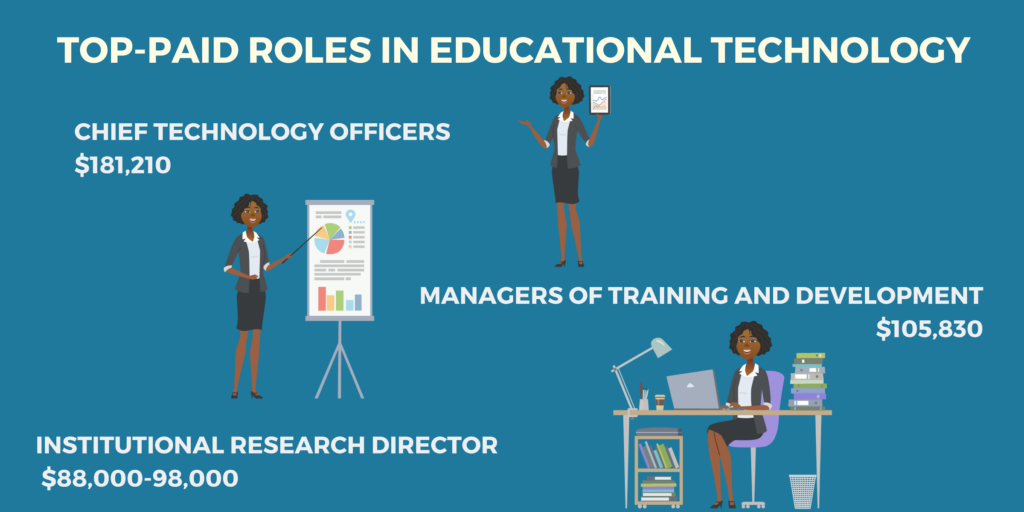 Education Degrees in Conclusion
These are just some of the options you can explore in your pursuit of degrees and careers in education. The field is in flux, and with the right degrees, networking and work ethic you can carve a niche in it for yourself that will let you help young people in endless ways while making a living for yourself in many places you'd love to live and work.
To check out all of our content on education, please visit our education category. Good luck!