"Outdoorsy" doesn't even begin to cover it. You've been to Grand Canyon National Park (or if you haven't, it's on your bucket list), and you're always up for a camping trip, no matter the weather. When it comes to work, you can't imagine spending eight (or more) hours a day, every day of the work week, stuck indoors.
Whether you want to work with nature directly or you would just prefer to work in a field that allows you to get plenty of fresh air, you're sure to find a fitting career match among the 30 best jobs for people who love the great outdoors.
RELATED: What Are the Highest-Paying Jobs in Environmental Science? 
DegreeQuery.com is an advertising-supported site. Featured or trusted partner programs and all school search, finder, or match results are for schools that compensate us. This compensation does not influence our school rankings, resource guides, or other editorially-independent information published on this site.
The 30 Best Outdoor Careers
Do you want to work in relation to the outdoors in some way but don't know exactly what you want to do? Here are 30 excellent career options for those who want their work to take them on outdoor adventures.
1. Agricultural Engineer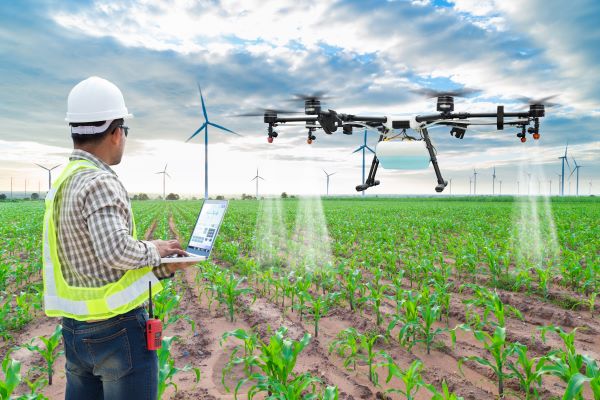 Most work in agriculture or farming necessarily encompasses spending time outdoors. Agricultural engineering is a largely outdoor engineering occupation. Agricultural engineers apply the science- and math-based concepts of engineering design to the field of agriculture. An agricultural engineer may design and develop solutions to technical problems with machinery, structural problems in the agricultural process and environmental issues that can impair crop or animal production.
To prepare for a career as an agricultural engineer, you should pursue a bachelor's degree in agricultural or biological engineering, according to recommendations from the United States Bureau of Labor Statistics (BLS). However, agricultural engineering is an interdisciplinary field of practice. You could also major in a broader – but still relevant – engineering discipline like mechanical or industrial engineering and seek out elective coursework, internships and fieldwork opportunities that pertain to the agriculture industry.
Salary: $82,640 median annual salary for 2021, according to the BLS
2. Agricultural Scientist
Another outdoorsy occupation with an agricultural focus is agricultural scientist. Agricultural scientists are scientists rather than engineers, which means that they approach their career field from a background in basic science and scientific research rather than engineering design.
However, many agricultural scientists tend to focus on applied science efforts to address real-world problems rather than theoretical research performed solely to advance scientific knowledge of the field. As such, agricultural scientists may share many common goals with agricultural engineers, working to improve productivity, sustainability and innovation in the agricultural industry. Agricultural scientists primarily work in laboratories, but they do conduct visits to farms and processing plants to oversee how new projects are being implemented.
To become an agricultural scientist, students should try to find an agricultural science and food science degree program or take agricultural science-related courses as part of a degree program in biology or chemistry.
Salary: $74,160 median annual salary for 2021, according to the BLS
3. Archeologist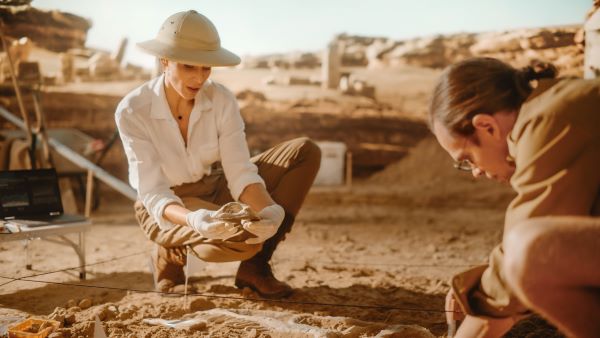 The efforts of archeologists may not pertain directly to the natural world, but outdoor fieldwork is a critical aspect of the field. Archeologists study ancient civilizations. Often, these efforts include working outdoors to identify and preserve sites of archeological importance and collect samples that archaeologists can analyze to learn more about ancient civilizations' cultures and origins.
RELATED: Top 10 Highest Paying Social Science Jobs
According to the BLS, a bachelor's degree will only allow you to work as either an assistant or a field worker, not a full-fledged archaeologist. To become an archaeologist yourself, you will need to earn at least a master's in archaeology.  
Salary: $61,910 median annual salary for 2021, according to the BLS
4. Botanist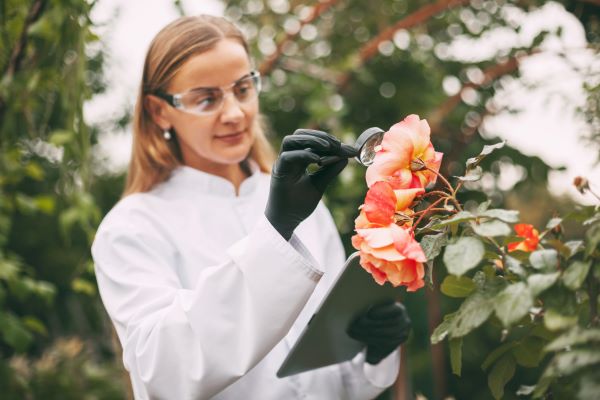 If your love for the outdoors arises out of a love of plants, botanist could be your ideal outdoor career. Some botanists work indoors, but there are plenty of options for the outdoor types in the botanist career.
Botanists study plants. Some botanists search to discover new plant species and learn their properties and characteristics, while others study how known plants interact with other living organisms and nature.
This career requires a bachelor's degree. While a Bachelor of Arts (BA) or Bachelor of Science (BS) degree specifically in botany would be ideal, degrees in biology or chemistry can also help you enter this profession. 
Salary: $71,228 average annual salary for 2022, according to Salary.com
5. Civil Engineer
The outdoors comprises more than natural ecosystems. It also includes the built environment – which is the domain of the civil engineer.
Like other types of engineers, civil engineers apply the principles of engineering design, which are based on science and mathematics, to solve problems. Civil engineers focus on problems and solutions pertaining to infrastructure and, often, the construction field. These engineers design and plan construction projects, taking into consideration costs, regulations and other factors. During the design phase, civil engineers work indoors in an office, but once the project is underway, they typically work on-site.
To prepare for this career, you should earn a bachelor's in civil engineering, according to the BLS. 
Salary: $88,050 median annual salary for 2021, according to the BLS
6. Coach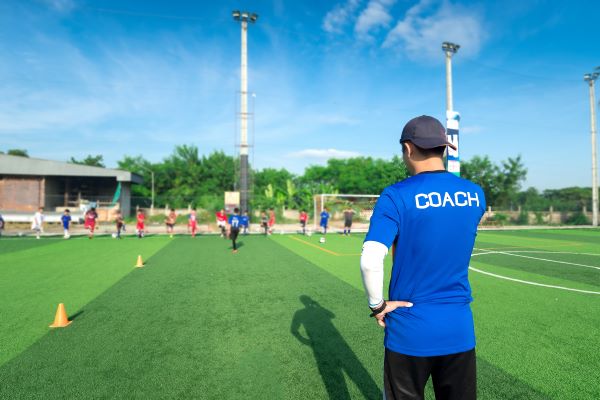 One outdoor job you might not have considered is being a coach. Although not particularly concerned with the environment, this career involves plenty of time spent outdoors. Sports that are most commonly played outdoors, like football, baseball, softball, lacrosse and track, are particularly good coaching career opportunities if you want to spend much of your workday outdoors.
While the educational requirements might vary depending on the location and type of coach, many coaches have a bachelor's degree, according to the BLS. This is especially true for high school coaches, who are typically working as high school teachers during school hours.
Salary: $38,970 median annual salary for 2021, according to the BLS (often part-time work)
7. Conservation Scientist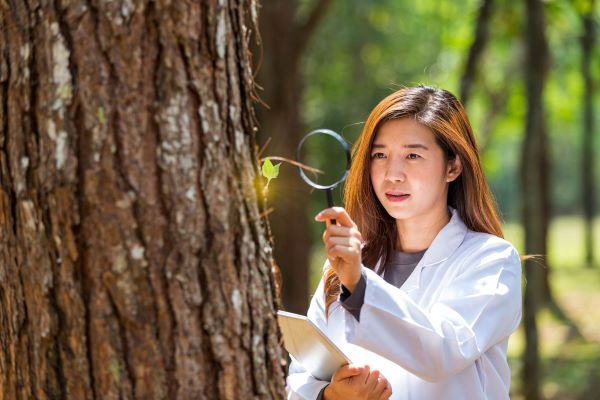 Conservation scientist is a great career choice for those that want to work outside in forest settings and who have a passion for environmental maintenance and protection. According to the BLS, conversational scientists establish plans to manage forests and oversee activities implemented for the purpose of conserving the forest and its inhabitants.
Many scientist careers require a graduate or doctoral degree, but you can enter this scientific field with only a bachelor's degree, the BLS reported. Aspiring conservation scientists should major in forestry, natural resources, rangeland management or agriculture. Some colleges and universities offer a cross-disciplinary bachelor's degree in conservation science specifically.
Salary: $63,750 median annual salary for 2021, according to the BLS
8. Construction Manager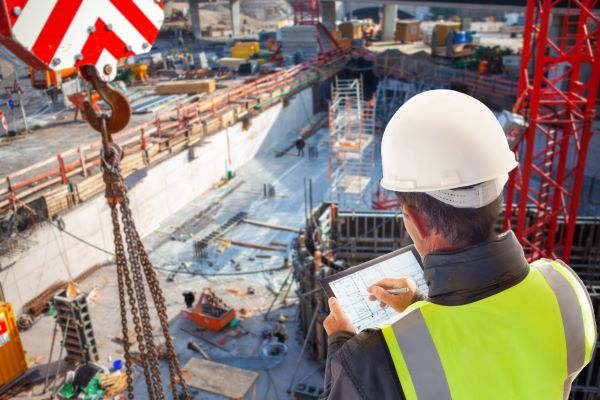 The field of construction is a great area for those who enjoy working outdoors but aren't necessarily committed to environmental causes. Construction managers typically work on-site as they oversee progress on construction projects. Exterior projects like roofing, siding installation and exterior painting naturally occur outdoors, but even interior construction projects often require outdoor work cutting and preparing construction materials.
While some construction managers only have an associate's degree and experience working in construction, many construction managers pursue bachelor's degrees in programs such as construction or business engineering, according to the BLS. 
Salary: $98,890 median annual salary for 2021, according to the BLS
9. Ecologist
If you become a field ecologist, you will definitely be working outdoors. Ecology is the study of relationships between living organisms and their environments. Field ecologists spend time out in the field – that is, in natural ecosystems like bodies of water, mountains, wetlands and deserts – where they collect data and analyze living organisms in their natural environment.
You need at least a bachelor's degree in ecology, biology, environmental science or a related field of study to enter this field. However, having a master's degree can expand the job opportunities available to you.
Salary: $46,937 average annual salary for 2021, according to Salary.com
10. Environmental Engineer
Several engineering disciplines and subdisciplines offer opportunities for outdoor exposure as part of fieldwork, but none are quite as concerned with the natural world as environmental engineering.
According to the BLS, environmental engineers come up with solutions to all sorts of problems involving the environment and environmental sustainability. Improvements in recycling and waste disposal, systems for purifying unsafe drinking water and methods of combatting climate change are all among the types of projects that call fall under the purview of an environmental engineer. Environmental engineers split their time between offices where they design and develop solutions in collaboration with other engineers and the field, where they conduct field research that informs their designs.
Becoming an environmental engineer requires a bachelor's in environmental engineering degree. You might also prepare for this career by majoring in civil engineering or chemical engineering.
Salary: $96,820 median annual salary for 2021, according to the BLS
11. Environmental Engineering Technologist and Technician
If you want to work on the type of projects that an environmental engineer works on without spending as much time in school, you could consider a career as an environmental engineering technologist and technician. These technologists and technicians help carry out the plans developed by environmental engineers and only need an associate's in environmental engineering technology, according to the BLS.
Salary: $96,820 median annual salary for 2021, according to the BLS
12. Environmental Science and Protection Technician
If you want to do more fieldwork outdoors than environmental scientist roles typically allow, then you might want to pursue a job as an environmental science and protection technician. Environmental technician jobs are hands-on roles that you can often attain with a lower level of education.
Environmental science and protection technicians work in labs and offices, but they also spend a lot of time in the field – and on their feet – collecting samples or performing tests in this physically demanding job, according to the BLS.
This job typically only requires an associate's degree in environmental science, but a bachelor's can open up more job opportunities for you.
Salary: $48,390 median annual salary for 2021, according to the BLS
13. Environmental Scientist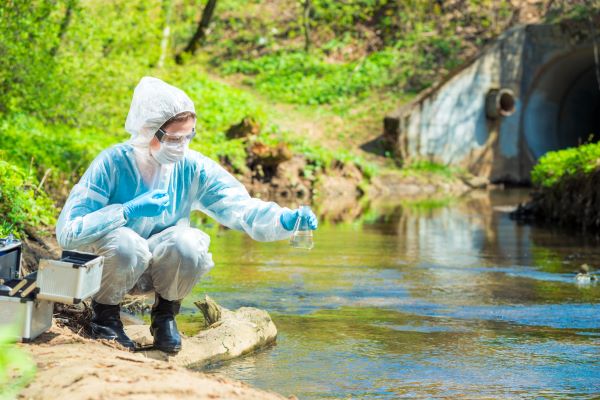 You won't spend as much of your time working outside in an environmental scientist role as you would in other careers on our list, but you will have an extraordinary opportunity to help the great outdoors.
Environmental scientists analyze environmental data to assess environmental threats and develop strategies to prevent, stabilize or fix these problems, according to the BLS. Although collecting specimens to analyze is technically part of an environmental scientist's job, most of this work is done in indoor labs, and the fieldwork is often delegated to technicians.
RELATED: Top 10 Online Bachelor's Degree Programs in Environmental Science
To enter this field, you will need a bachelor's in environmental science degree or a degree in a related field. You may need a master's degree for the best prospects for career advancement. 
Salary: $76,530 median annual salary for 2021, according to the BLS
14. Forest Ranger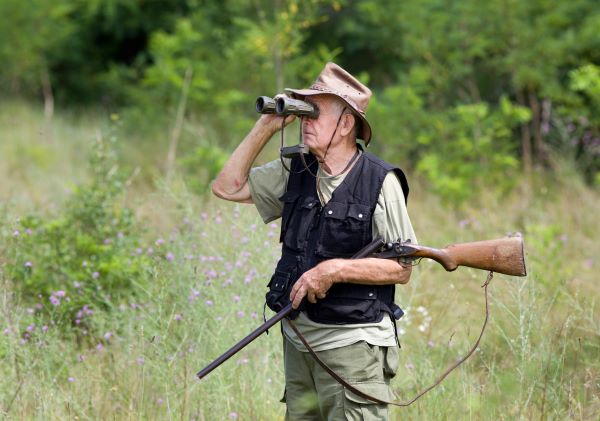 One of the best outdoor careers for people who would like to work in a forest environment is forest ranger.
A forest ranger's job is to protect natural resources in forests, such as National Parks. Forest rangers also work with people, advising them on how to live effectively in a forest atmosphere, including planning for agriculture and crops harvesting, managing soil erosion and preventing and putting out forest fires.
Some forest ranger jobs are more focused on the law enforcement side of protecting the environment. Forest rangers in these roles may serve as police officers, and some may even carry guns.
Degrees in conservation law enforcement, natural resources, environmental management and agricultural science can all prepare you for this career field.
Salary: $45,487 average annual salary for 2022, according to Salary.com; ​$59,000​ average annual salary for 2021 for National Forest Rangers, according to The Houston Chronicle
15. Forester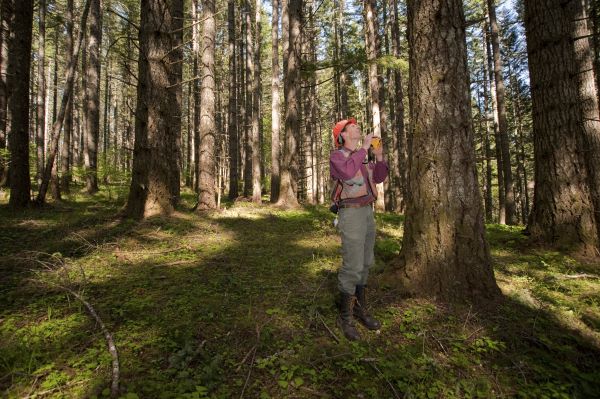 Another great option for working in forests is the career of a forester. Foresters focus on supervising the forests themselves. A forester's job duties may entail monitoring tree regenerations, planning sites for the planting of new trees and being part of the team on the ground working to extinguish forest fires.
The BLS links the forester occupation with the conservation scientist occupation, in part because of the similar educational requirements for these roles. A bachelor's degree in forestry or a related subject is ideal for this career path.
Salary: $64,110 median annual salary for 2021, according to the BLS
16. Geological Engineers
The natural world is full of resources. If you're interested in making a career out of hunting for these natural treasures, consider working as a geological engineer. Geological engineers search for viable mining sites that allow for the extraction of metals and minerals. Naturally, these minerals are typically found outdoors, often deep underground.
A bachelor's degree in geological engineering or geoscience will help you get your start in a career in geological engineering.
Salary: $97,090 median annual salary for 2021, according to the BLS
17. Geologist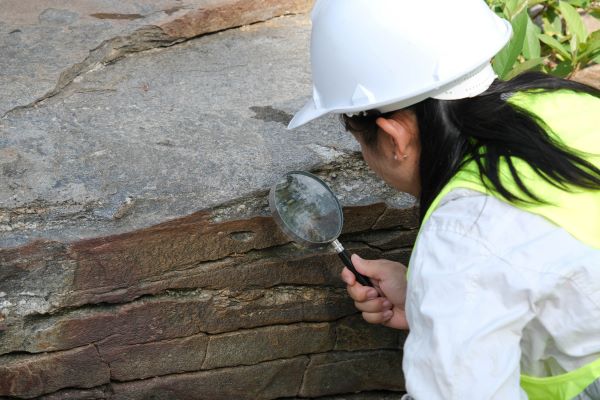 If the study of the Earth itself is what appeals to you about the outdoors, consider becoming a geologist. Geologists conduct geological surveys to find new resource reserves or deposits, plan land use and management efforts and protect people from the dangers of natural disasters.
A bachelor's in geology will help you start your geologist career, but a graduate degree may be needed to earn a top position. 
Salary: $64,301 average annual salary for 2022, according to Salary.com; ​$104,395​ average annual salary for 2020 for geologists employed by the federal government, according to FederalPay.org
18. Geoscientist
Geologist isn't the only type of career in the geosciences. Geoscientist is a broader occupational group that includes not only geologist but also geochemists, geophysicists, petroleum geologists and other experts in the Earth sciences.
Each distinct role in the geosciences has its own objectives, but the common thread that connects them is the job duty of conducting field studies that pertain to the Earth sciences. Geoscientists' work is split between fieldwork, which is performed outdoors, and laboratory work analyzing the samples they have collected.
For aspiring geoscientists, the BLS recommends earning a bachelor's degree in geoscience, physical science, or natural resources.
Salary: $83,680 median annual salary for 2021, according to the BLS
19. Land Surveyor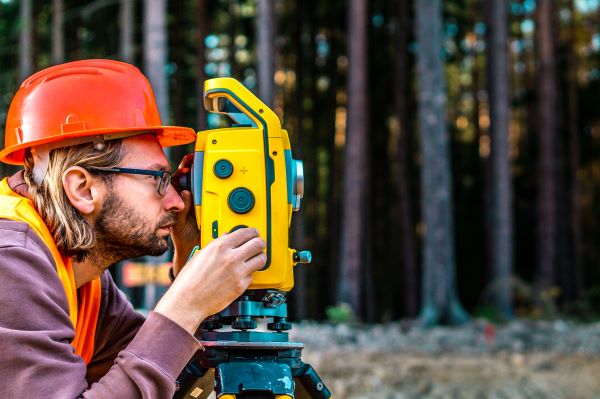 Land surveyors enjoy a good mix of office and fieldwork. Their job is to analyze areas of land to identify and record the boundary lines between properties. Land surveyors must work outdoors in all kinds of weather conditions and travel to different locations.
The best preparation for a land surveyor career is to pursue a bachelor's degree in engineering or natural resources. Surveyors must be licensed by the state, according to the BLS.
Salary: $61,600 median annual salary for 2021, according to the BLS
20. Landscape Architect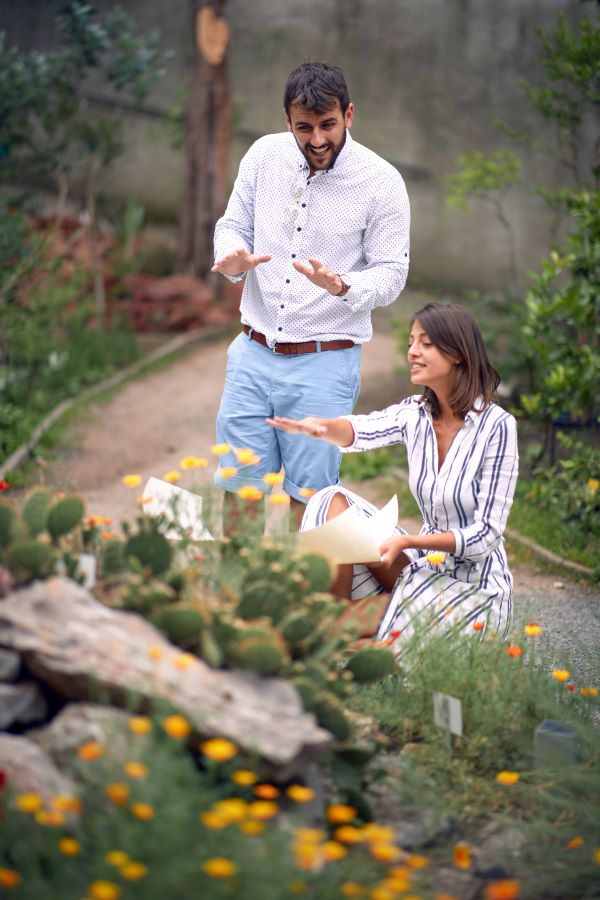 <
If you love spending your time in outdoor parks, enjoying the combination of manmade and natural beauty, a career in landscape architecture may interest you. Landscape architects design parks and other outdoor recreational places. While landscape architects visit their job sites, they spend most of their time in offices, creating plans, graphs and other documents needed to plan and carry out the project.
Landscape architecture programs are offered at both the bachelor's and master's levels of study, according to the BLS. 
Salary: $67,950 median annual salary for 2021, according to the BLS
21. Marine Biologist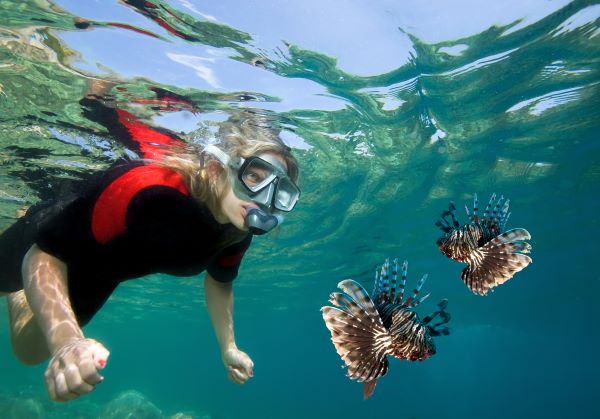 Biologists are scientists who study living things. Marine biologists, who focus on the scientific study of animals, plants and other living organisms in the ocean, are among the types of biologists who spend the most time working outdoors. Marine biologists study animal species in and near the ocean, as well as the ocean waters. Many marine biologists find themselves working for state or federal governments, where the results of your research can help shape laws and regulations. 
Many colleges offer undergraduate degrees in marine biology that can prepare you for this career exploring the seas and studying the creatures found in them. Learn more about what degree you need to become a marine biologist.
Salary: $79,675 median annual salary for 2022, according to the Economic Research Institute
22. Marine Engineers
Another marine-focused job is marine engineer. Marine engineers draw upon the principles and practices of engineering design to devise and develop marine equipment. Most marine engineers split their time between visiting marine sites to inspect equipment and oversee its repair and working in an office to create their designs. Some marine engineers will work on a ship out on the sea.
For aspiring marine engineers, the BLS recommends earning a bachelor's in marine engineering at a maritime academy to pursue this occupation. 
Salary: $93,370 median annual salary for 2021, according to the BLS
23. Naval Architect

The career of a naval architect is so closely related to that of a marine engineer that the BLS groups these two occupations together. The difference is that naval architects are responsible for designing the structure and interior of ships, specifically, while marine engineers develop the internal systems, equipment and machinery found within ships.
Naval architects work outside – often, in a shipyard or on deck aboard a boat – when they evaluate progress on the ship but indoors in an office when developing the design. Like marine engines, naval architects may spend time working at sea.
Aspiring naval architects should pursue a naval architecture bachelor's degree, ideally from a maritime academy.
Salary: $93,370 median annual salary for 2021, according to the BLS
24. Oceanographer
Maybe it's not marine life that fascinates you but the water that makes up the ocean itself. Oceanographer is a type of geoscientist who focuses on the study of ocean water. The motion and circulation of the water and waves, as well as the chemical and physical properties of the ocean and how these properties affect the environment, fit into the field of oceanography.
Oceanography is a specialized career path, so a bachelor's degree in oceanography may be the best preparation. A general geoscience degree could also help give you the tools for success. 
Salary: $72,933 average annual salary for 2022, according to Salary.com
25. Paleontologist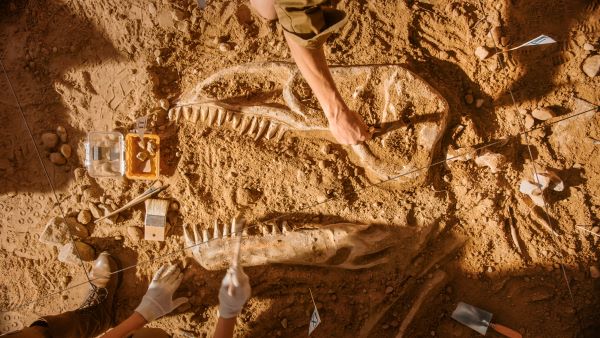 If you have heard of paleontologists, you probably associate these scientists with dinosaurs, whose fossils they work to excavate. In fact, paleontologists dig deep into the Earth to study all kinds of fossils of animal and plant life that have existed throughout the geologic history of the Earth, not only those pertaining to the dinosaurs.
Fieldwork that consists of collecting samples from dig sites, making notes and carefully excavating buried fossils is an important part of work in paleontology and is sometimes undertaken in harsh conditions. An outdoorsy person is best suited for the work of a paleontologist.
To become a paleontologist, you will first need to earn a bachelor's degree in geology or biology and then pursue your PhD.
Salary: $96,003 average annual salary for 2022, according to the Economic Research Institute
26. Petroleum Engineer
What else can be found below the Earth's surface? Along with metals, minerals and fossils, the oil resources that exist there are valuable. A petroleum engineer's job is to come up with ways to extract oil and gas from below the Earth's surface safely, cost-effectively and with as little environmental disruption as possible. Petroleum engineers often work outdoors at drilling or well sites.
While a bachelor's degree in petroleum engineering is ideal, students can also prepare for this career with an undergraduate degree in civil, chemical or mechanical engineering, according to the BLS. 
Salary: $130,850 median annual salary for 2021, according to the BLS
27. Resort Manager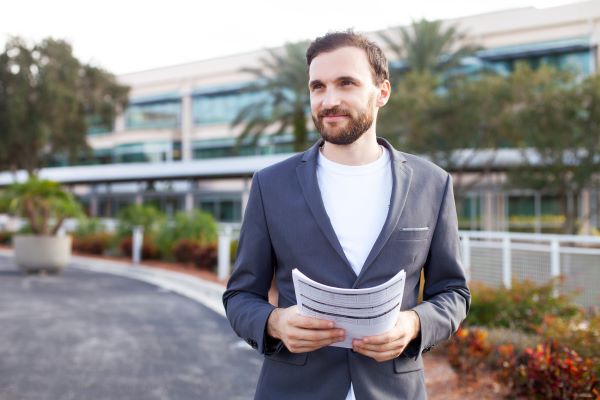 A job as a resort manager allows you to combine your love of the outdoors with a passion for recreation. Resort managers look after the operations of their resort and make sure everything runs smoothly. For instance, ski resort managers look after winter recreational hills and make sure the ski season is fun for guests and successful for the business.
A business or hospitality degree can help you enter this field. Some schools offer specialized ski business and resort management programs that equip you with the skills needed to succeed. 
Salary: $78,541 average annual salary for 2022, according to Salary.com
28. Soil Scientist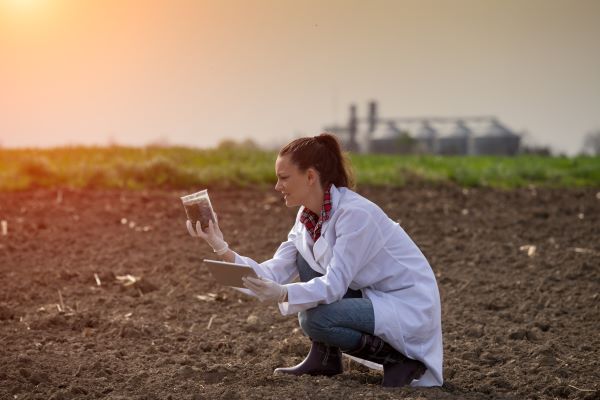 A soil scientist analyzes the quality of the soil for land use. Much of the work of a soil scientist involves making sure storm water will drain properly.
The easiest way to become a soil scientist is to earn a bachelor's degree in soil science.   
Salary: $74,798 average annual salary for 2022, according to Salary.com
29. Volcanologist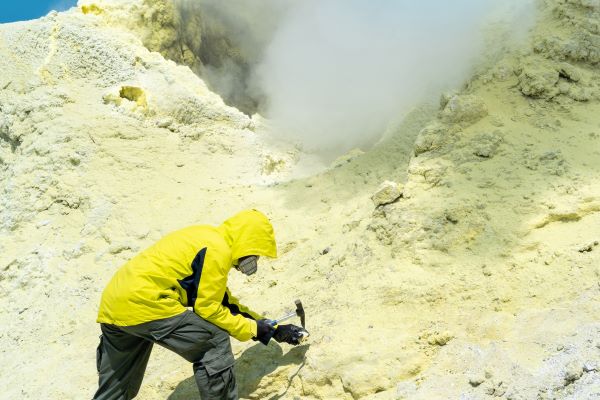 Some natural phenomena may capture your attention more than others. If you are interested in volcanoes, you might be interested in becoming a volcanologist.
Volcanologists visit volcanoes and study volcanic eruptions. They predict future eruptions based on scientific methods and warn people of potential hazards.
While an undergraduate degree can help get you started, most volcanologists hold a graduate degree in some area of volcanology, such as physical volcanology, seismology or volcanic gas geochemistry.
Salary: $118,590 average annual salary for 2022, according to the Economic Research Institute
30. Zoologist
If it's not only the natural beauty of the outdoors that appeals to you but also the animals that populate an ecosystem, consider becoming a zoologist. Zoologists conduct studies and collect data pertaining to the population dynamics of animals and how they interact with other animals and humans.
Zoology, wildlife biology and natural resource management are all majors that can prepare you for this career. To conduct independent research or teach at the university level, you will typically need to earn a PhD, according to the BLS.
Salary: $76,530 average annual salary for 2022, according to Salary.com
The Top 30 Outdoor Majors
Now that you have explored the best careers for outdoors lovers, let's look at the breadth of subjects you might study if you're planning a career that takes you outside.
1. Agriculture Business
A major in agriculture business merges business skills with technical skills in the agricultural sciences. Generally, the business side of the program is geared towards small businesses, which are typical in agriculture. The science focus can prepare students for a career as an agricultural scientist, though outdoors lovers could also pursue this major to become farm or ranch managers.
2. Archeology
Archaeology is the obvious major for students who want to become archaeologists. Courses in this program will help students understand how to bridge the past and present, which is fundamental to the world of archaeology. You will also learn about cultures and peoples around the world.  
3. Botany
Through a bachelor's degree in botany, you can acquire knowledge of all aspects of plants. This knowledge will help students work in fields like agriculture, ecology and horticulture.
4. Conservation
An educational program in conservation biology will go over how to save individual species and entire ecosystems from becoming extinct. Students entering this program may acquire hands-on experience working with ecosystems located near their school of choice. Aspiring forest rangers may seek a degree in conservation law enforcement.
5. Construction Engineering
One specialized degree option in civil engineering is construction engineering. A program in construction engineering will cover subjects of both engineering and construction, preparing you to be an engineer in the construction field.   
6. Construction Management
If you are looking to be in charge of a construction site, a bachelor's in construction management is the degree for you. Through this program, you will learn about the machines and materials used at job sites, as well as how to effectively manage your workers.
7. Environmental Engineering
One of the most versatile academic programs for nature enthusiasts is a bachelor's degree in environmental engineering. While an associate's degree in environmental engineering technology will prepare you to become an environmental engineering technologist, a bachelor's degree paves the way for engineering careers such as an environmental engineer, agricultural engineer, or geological engineer.
8. Environmental Science
With a bachelor's degree in environmental science, students can jump right into entry-level jobs in the workforce or pursue graduate studies. Coursework in the environmental sciences is the perfect fit for an aspiring environmental scientist. Other career options with this degree include ecologist and environmental science and protection technician.
9. Environmental Studies
By choosing a bachelor's in environmental studies program, people who like being out in the natural environment can get an education that aligns with their passion. Some environmental studies programs offer concentrations in areas of interest such as forestry or agriculture. Aspiring land surveyors often choose this major, but those looking to work in agriculture or local and state parks can also benefit from pursuing a degree in environmental studies. 
10. Forestry and Wildlife Management
A degree in forestry is a perfect fit for lovers of the outdoors. Through this degree program, you can learn how to care for forests and address global challenges such as climate change, conservation and sustainable energy. A forestry degree can prepare students for careers such as conservation scientists and foresters.
RELATED: What Can I Do With a Forestry Degree? 
11. Geology
A bachelor's degree in geology is an excellent choice for students interested in a science-related job that has an outdoor component. Understanding geological processes is crucial for outdoor careers like geologist. Prospective students can also use a geology background to enter the field of petroleum engineering or become another kind of geoscientist. 
12. Geosciences
If you enjoy studying rocks and volcanoes, a program in geosciences would be a great fit for you. Your courses will also help you understand how ecology, hydrology and geology impact the surface of Earth. A bachelor's program in geosciences can prepare you for roles like geoscientist, oceanographer, environmental engineer, environmental scientist and hydrologist.
13. Landscape Architecture
The first step to becoming a landscape architect is obtaining a bachelor's in landscape architecture. In a landscape architecture program, you will not only learn about the architectural side of landscaping but also the engineering side of designing built outdoor spaces.    
14. Land Surveying
If the career of a land surveyor appeals to you, consider obtaining an associate's in land surveying degree. This curriculum will prepare you for collecting data about the land as well as mapping it out. In many states, students will also be prepared to attain professional certification upon completion of the program. 
15. Marine Biology
Ocean lovers should consider a major in marine biology. Coursework in this program will focus on the study of all life in the oceans, from plankton to whales. This education can prepare you for a career as a marine biologist or aquarist. You might also use this degree to work at aquariums and zoos. 
16. Natural Resource Management
With a bachelor's in natural resource management degree, you can prepare for outdoor careers such as a conservation scientist, forester, forest ranger, land surveyor, zoologist and geoscientist. In a degree program focused on natural resource management, you will study natural ecosystems and develop the skills to identify and describe natural resources and flora and fauna. 
17. Paleontology
Because the field of paleontology is a subfield of geoscience, many paleontology degree programs are only offered at the graduate level. To apply, students must have a solid background in geological sciences. If your interest in the outdoors is digging for fossils, this path will prepare you to become a paleontologist.
18. Plant Science or Agricultural Science
For plant lovers, plant science may be the most fitting degree program. A graduate degree program in plant science will cover areas such as plant breeding, plant pathology and plant physiology and systematics. Earning a Master of Science in plant science could lead to advancement in a career as a conservation scientist, forester, forest ranger or agricultural scientist.
19. Oceanography
If your passion for the outdoors centers around the ocean, a degree in oceanography could be the right fit for you. The curriculum of an oceanography program covers each of the four subdisciplines of the field: physical oceanography, geological oceanography, chemical oceanography and biological oceanography. This program is the perfect first step to becoming an oceanographer.
20. Outdoor Education or Outdoor Recreation
An outdoor recreation degree can help you pursue a career in the fields of outdoor recreation and outdoor education. You will learn leadership skills as well as how to set up outdoor recreational activities. After completing this program, you can obtain outdoor jobs such as camp director, park manager or outdoor educator. 
21. Outdoor Leadership
If you're aspiring to any outdoor leadership position, you might consider pursuing a Bachelor of Arts or Bachelor of Science degree in outdoor adventure leadership. The leadership qualities you develop through such a program can be valuable if you wish to coach outdoor sports, leading a team from the sidelines during games and preparing them for victory during practices. You can also use an outdoor leadership development or outdoor adventure leadership degree to develop skills in leading outdoor adventure recreational sports, such as rock climbing, mountain biking, sea kayaking and hiking in mountain ranges.
RELATED: What Can I Do With a Degree in Parks & Recreation? 
22. Petroleum Engineering
A Bachelor of Science in petroleum engineering has a fairly narrow focus: preparing students to become a petroleum engineer. With a degree in petroleum engineering, you can enter the world of the energy business. The curriculum of a petroleum engineering program will cover topics such as the procedures for drilling wells, evaluating geological formations and their resources and designing systems for producing and handling fluids. 
23. Ski Business and Resort Management
A more general degree in business or hospitality could prepare you for a resort manager role, but the benefit of a focused ski area business management degree program is that you can gain specialized knowledge in managing skiing resorts in the mountains. In addition to coursework that is specially designed for the skiing industry, this program covers the business side of the day-to-day operations of a resort. 
24. Soil Science or Crop Science
Majoring in soil and crop sciences can pave the way to becoming a soil scientist. Students will learn about soil and crop principles and how to apply them to different issues, from local problems to global issues. Your courses will dig into topics such as soil conservation and soil restoration.
25. Structural Engineering
Structural engineering courses typically fall under civil engineering, but some colleges and universities offer more focused degree programs in structural engineering – especially at the graduate level. A graduate program in structural engineering covers structural aspects of resources such as concrete, steel, and masonry. A structural engineering degree can prepare you for roles like civil engineer, structural engineer and agricultural engineer.
26. Sustainable Food Systems
Sustainability is huge for those that want to preserve nature. Schools are increasingly offering degree options in sustainability. A Bachelor of Science in sustainable food systems can help you find a job in the food industry and may offer studies in areas of specialization such as procurement or nutrition. Other sustainability degrees can help you work in other aspects of nature. A degree in sustainable agriculture can help you become an agricultural scientist.
RELATED: What Is a Bachelor's Degree in Sustainability? 
27. Volcanology
If you are looking to focus your studies on volcanology, you will probably need to wait until graduate school. To get into a graduate program in volcanology, you will most likely need an undergraduate degree in a field like Earth sciences, geographical sciences or geosciences.  
28. Wildlife Biology
If you love being outside and want to work with animals, a wildlife biology degree could be the right fit. Students in a wildlife biology program study wildlife sciences and often have opportunities to gain research experience. With a degree in wildlife biology, you can become a zoologist, environmental scientist, conservation biologist or park ranger. 
29. Wildlife Ecology
Nature-loving students who pursue a bachelor's in wildlife ecology take classes in wildlife ecology, wildlife management and how to apply the scientific methods in wildlife experiments. A degree in wildlife ecology can help you prepare for a career as a conservation scientist.
30. Zoology
A major in zoology could prepare you to become a zoologist, a zookeeper or even an aquarium or museum director. The curriculum of a zoology program covers different aspects of animal biology as well as how to interpret scientific data.
Colleges for Outdoor Career Preparation
Once you have picked a major and a general career path, you still have to choose a school to attend. Below are some of the best colleges for outdoor enthusiasts.
What to Look for in a College for Outdoor Education Studies
Naturally, looking at school rankings, accreditation and degree and concentration options is an important part of your college choice. However, if you are factoring in your love of nature as part of your education planning, there are a few more things to consider.
Look for a school with a location that is appealing to you. That may mean choosing a college that is within walking distance of a hiking trail, boasts a beach campus or is in close proximity to a national forest. Consider researching schools that offer regular outdoor trips and those that are big on outdoor sports.
Gaining experience as a student can help make your job search much easier after graduation. Find out what sort of opportunities for internships are available through your school with organizations like the Forest Service, the Environmental Protection Agency and state parks and landmarks.
The Best Colleges for Outdoor Lovers
Some of the best colleges and universities to consider as a lover of the outdoors include the following.
Appalachian State University, Boone, NC
Appalachian State University in Boone, North Carolina, is all about sustainability. This environmentally friendly school is one of the best colleges for outdoor supporters due to its concern about its global impact and how to preserve nature for generations to come. Appalachian State University offers numerous sustainable development programs for students to choose from so they can find a concentration that aligns with their interests.
Local nature attractions: Blue Ridge Mountains
Berry College, Mount Berry, GA
Located on Mount Berry, Berry College's 88 miles of hiking trails through woodland, meadow, and stream ecosystems make the school one of the best colleges for outdoor fans. The campus is home to a 16,000-acre Wildlife Management Area, managed by the Georgia Department of Natural Resources. Berry College's Department of Recreation offers an outdoor recreation program to assist students in taking advantage of the many outdoor activities located locally. Besides these outdoor recreational activities, Berry College also offers outdoor career majors such as environmental science, environmental studies, geology and outdoor leadership development. 
Local nature attractions: Little River Canyon National Preserve, Red Top Mountain State Park, Appalachian Mountains
Boise State University, Boise, ID
Boise State University is located in Idaho's largest city. For those that enjoy being near water, the school's campus is next to the Boise River.  Nature lovers can find degree programs in environmental studies and geosciences at Boise State University. 
Local nature attractions: Boise National Forest, Boise River
College of the Atlantic, Bar Harbor, ME
Students at the College of the Atlantic in Maine can pursue coursework in areas of interest that include climate change and energy, community planning and ecological policy, environmental laws and policies, farming and food systems, field ecology and natural history, marine science and sustainable business.
Local nature attractions: Acadia National Park on Mount Desert Island
Colorado State University, Fort Collins, CO 
Colorado State University is one of the best colleges for outdoor, adventurous students who want to explore the Rocky Mountains. Colorado State University offers majors such as agricultural business, anthropology with an archaeology concentration, environmental engineering, geology, soil and crop sciences and zoology. Colorado State University is located in the foothills of the Rocky Mountains, in close proximity to several hiking trails. 
Local nature attractions: The Rocky Mountains, Cache la Poudre River, Lory State Park
Humboldt State University, Arcata, CA
Outdoorsy students should consider studying at Humboldt State University, also known as Cal Poly Humboldt, part of California State University. Majors of interest include botany, environmental resources engineering, environmental science and management, environmental studies, fisheries biology, forestry, marine biology, oceanography, rangeland resource science, recreation administration, wildlife and zoology.
Local nature attractions: Redwood National and State Parks
Lewis and Clark College, Portland, Or
The Portland, Oregon, campus of Lewis and Clark College includes 137 wooded acres in the Pacific Northwest for students to experience. If that isn't enough to make this institution one of the best colleges for outdoor lovers, Lewis and Clark College also offers a comprehensive College Outdoors program that includes activities ranging from hiking and cross-country skiing to mushroom-hunting and nature mediation. Lewis and Clark College's bachelor's program in environmental studies can help you prepare for an outdoor career to help make a difference in the world. 
Local nature attractions: Tryon Creek State Park
Middlebury College, Middlebury, VT
One of the greatest colleges for outdoor enthusiasts is Middlebury College. The Middlebury, VT, institution is home to the country's oldest winter carnival, having celebrated its 99th Annual Winter Carnival in early 2022. Each year, Middlebury students come together to have bonfires, enjoy fireworks, and even partake in snow skiing. Students pursuing a degree program that will allow them to enter an outdoor career can choose from bachelor's programs in environmental studies, Earth and climate sciences and geography.
Middlebury Outdoor Programs, a division of Student Activities, encourage students to develop their outdoor skills. Students can get involved as part of Middlebury Mountain Club, MiddFly Flyfishing Club and Midd Climbers.
Local nature attractions: Chimney Point State Park, Green Mountains, Lake Champlain Valley, Adirondack Mountains
Montana State University, Bozeman, Mt
With tons of options for nature lovers, Montana State University is one of the best colleges for outdoor admirers. Students have options to earn bachelor's degrees in agricultural business, conservation biology and ecology, environmental engineering, environmental sciences, geology, paleontology and soil and water science. There are even graduate options for plant sciences or land resources and environmental sciences. Students pursuing their bachelor's degree can also earn a minor in soil science. Montana State University also boasts an Outdoor Recreation Center.
Local nature attractions: Yellowstone National Park, Grand Teton National Parks, local rivers with fly fishing opportunities
Northland College, Ashton, WI
Northland College is a private liberal arts college located in northern Wisconsin. The school's location near Lake Superior, the world's largest freshwater lake, makes it ideal for water sports like kayaking and skiing. What makes Northland College particularly well-suited for outdoor adventurers is its optional (but encouraged) Outdoor Orientation trip. 
Local nature attractions: Lake Superior, Chequamegon National Forest
Stanford University, Stanford, CA
Stanford University, located in the San Francisco Bay Area, is one of the best colleges for outdoor enthusiasts on the West Coast. Students who want to dig into the past will be happy to know that Stanford University offers Archaeology programs at the bachelor's level as well as a minor option and an honors program. Prospective students will also find undergraduate degree options in civil and environmental engineering, Earth systems, environmental systems engineering, geological sciences, geophysics and sustainability among the 69 majors offered at Stanford University.
Expect to spend your free time as a Stanford University student at the Arrillaga Outdoor Education and Recreation Center, swimming, climbing the rock wall, learning and playing and working out in the 75,000 square feet of indoor recreation space. About six hours north of Stanford University by car is Redwood National Forest, located in Northern California. 
Local nature attractions: Redwood National Forest
University of Arizona
Outdoors-related majors at the University of Arizona include agricultural sciences, animal and veterinary sciences, biological science and environment and sustainability.
Local nature attractions: Saguaro National Park, Santa Catalina Natural Area, Tucson Mountain Park
University of Wyoming, Laramie, WY
The University of Wyoming's 200+ areas of study include many majors of interest to outdoorsy students, such as agricultural business, biology, botany, ecology, energy resource management and development and environment and natural resources.
Local nature attractions: Bamforth National Wildlife Refuge in the Laramie Plains, Medicine Bow National Forest
Warren Wilson College, Asheville, NC
Also known as the "Adventure Sports Capital of the Southeast," Warren Wilson College is located in the Blue Ridge Mountains in Western North Carolina. Nature lovers that choose Warren Wilson College will enjoy plenty of hiking trails on campus as well as their Outdoor Programs, which rent equipment out to students and run beginner trips for those seeking to try something new. Students seeking an outdoor career can choose from majors such as sustainable agriculture, environmental studies, conservation biology, archaeology and outdoor leadership. 
Local nature attractions: Blue Ridge Mountains, Swannanoa Valley
Western Washington University, Bellingham, WA
With programs focusing on geology, environmental studies and environmental science, Western Washington University is one of the best colleges for outdoor enthusiasts. The campus of Western Washington University is located on the ancestral homelands of the Coast Salish Peoples, and the school expresses the deepest respect and gratitude for its Indigenous neighbors. The Outdoor Center at Western Washington University offers an Excursions Program and a Challenge Program for outdoor adventurers, as well as a bike shop and gear rentals. 
Local nature attractions: Mount Baker, the Chuckanut Mountains, Larrabee State Park
Skills to Learn If You're Eyeing an Outdoor Job in the Natural World
Preparing for an outdoor job isn't all about academics. You should also develop your skills in a variety of outdoor sports and activities – not only for fun but also because, if something goes wrong while doing fieldwork in the great outdoors, these skills could help you get to safety.
Cross Country Skiing
Cross country skiing relies on your own motion to traverse snowy terrain when there's no ski lift in sight.
Rock Climbing
Developing rock climbing skills can get you out of a tough spot in the great outdoors, and it can be practiced either outside or inside on rock-climbing walls.
Mountain Biking
Developing your skills in mountain biking allows you to ride a bicycle over rough terrain, either offroad or on mountain biking trails.
Scuba Diving
Scuba diving, or underwater diving with the use of Self-Contained Underwater Breathing Apparatus (SCUBA) equipment, allows you to stay underwater for longer than you would otherwise be able to hold your breath. This breathing equipment allows divers to go farther and deeper in a body of water than they could otherwise.
Fly Fishing
Fly fishing is a form of fishing that involves the use of a lightweight lure intended to imitate flies, as opposed to live bait or other types of lures. Fly fishing uses specialized equipment and techniques.
Mountain Horse Riding
Horses can provide a faster means of transportation than walking on foot. Riding also offers a different perspective. Learning equestrian skills can prepare you for leading mountain horse riding tours in mountain resort areas and other attractions.
Sea Kayaking
Sea kayaking is the paddling of a small, narrow personal watercraft that is specially intended for use in the open waters of the ocean or a lake or bay.
For Further Reading:
Highest Paying Jobs With a Biology Degree – Degrees in Biology – Majors & Careers
15 Affordable Degrees in Dental Hygiene (Associate's and Beyond)