"Twenty years from now you will be more disappointed by the things that you didn't do than by the ones you did do. So throw off the bowlines. Sail away from the safe harbor. Catch the trade winds in your sails. Explore. Dream. Discover." – Mark Twain
If you're here, that means you're considering an essential step towards more qualifications and a better career. Congratulations! Take a moment to celebrate your interest in hard work and growth.
So you want to earn a college degree that will lead to a lucrative career. How will you decide what's best for you? Some of the factors you should weigh include how much the degree will cost, how long it will take to complete, and what it will qualify you to do after you graduate. We'll dive into a lot more considerations in just a bit. This guide will focus on Associate Degrees or entry-level degrees in higher education. While many careers and positions require at least a Bachelor's degree, there are some advantages to earning an Associates. They include:
Less Expensive: Associate Degrees are often offered through community or junior colleges. There's also a wealth of online Associate opportunities. Regardless of where you study, you'll find these degrees cost far less than a traditional, four-year undergraduate degree or two-year graduate degree.
Less Time to Complete: An Associate Degree can be completed in 12-24 months. You'll leave school faster than in other programs, with a credential qualifying you for new work.
Variety of Schedules: Associate degrees are offered during nights, weekends, and asynchronously online. Many of these programs were created for professional adults, allowing you to choose a study schedule that fits into your ongoing life and work responsibilities.
Transferrable Credits: Most credits earned in these degree programs can be transferred into a Bachelor's degree program. This means you'll save time and money on the backend of finishing your undergraduate education.
The Breadth of Options: Associate Degrees are earned at community colleges, four-year schools, vocational schools, trade schools, among other options. They come in disciplines of Information Technology, Finance, Accounting, Forensic Science, and many more fields.    All these options allow you to find a program that works for you, in a growing area, which will give you demanded skills and experience.
Credentials that Boost Your Opportunities: Employers are more likely to hire someone with an Associate's instead of just a high school diploma.
There are many benefits to completing an Associate Degree, but choosing one depends on your interests, aptitudes, and goals. Start by asking yourself where you've excelled scholastically and in life. What degree types best represent you, and which are you most interested in? How do these interests connect with current and expected demands for specific skilled labor positions in the job market?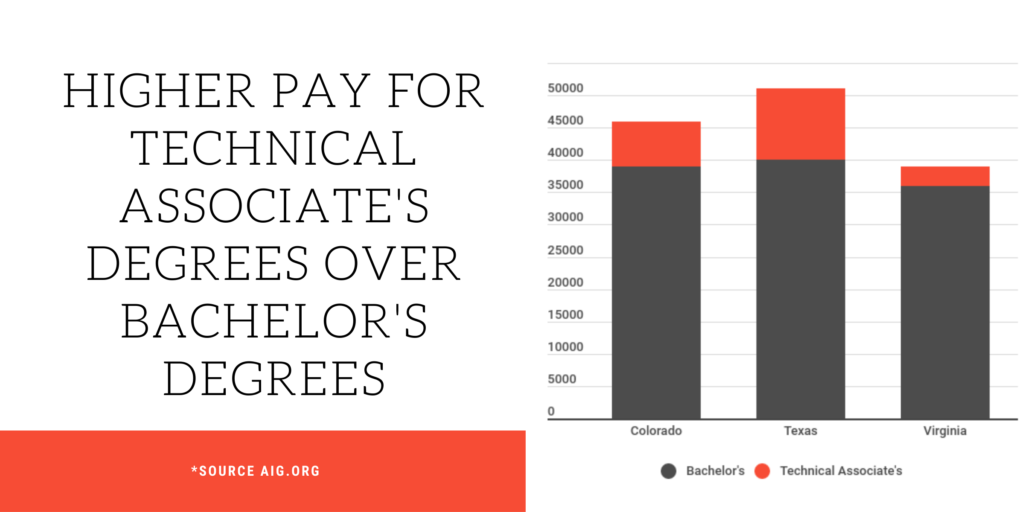 In this guide, we'll look at high paying occupations and the Associate Degrees that qualify people for them. We'll share some of the work we've done at Degree Query to make your life easier, including your search for a degree, a fulfilling career, and more. We'll also look at employment growth and pay according to the Bureau of Labor Statistics. Before beginning, let's explore some of the questions and considerations that should guide you in your hunt for an Associate Degree:
What are the skills you want to build upon? Where are the areas you need to improve on?
What can you train in that will give you marketable, rare, and highly desired skills in today's job market?
Qualified Computer Science and Healthcare employees are in extremely high demand now and for the foreseeable future. Many Associate Degrees can get you on track for immediate or future employment in these areas.
Associate programs can refine and expand your competencies in a subject, but they can also develop new skills and let students make up for their weaknesses.
Associate Degrees often feature general education liberal arts courses and a specialized curriculum in an area of interest. They can help you knock off general education requirements and give you a chance to discover what you like and don't like at a far lower price point than 4-year schools. This is a superb option for students that don't want to jump into a major before they know what suits them.
What school environment do you want? How prestigious a program? What courses and skills do you want to complete and grow with? How does a specific program offer the instruction and career opportunities you're looking for?
Make contact with alumni and faculty of any school you're interested in. Read online reviews to get a better sense of a school and its programs.
What are your short and long term plans for your education and career?
Do you want to enter a position that this degree would qualify you for immediately after earning it? Are you looking to transfer after you graduate?
If you want to earn the most money possible in the shortest amount of time, aim for Associate Degrees that qualify you for high-paying jobs with expected growth. We'll cover roles in areas like Radiation Therapy, Respiration Therapy, Occupational Therapy, Web Development, Dental Hygiene, among others in detail later.
Think about where you want to live and work while you earn your degree, and after you complete it. You might choose a school in an area you'd like to work in for the networking opportunities it offers locally. Consider what areas of the country have the highest pay for people in your desired position.
How much time can you spend on your degree daily, weekly, and overall until it's finished?
You can opt for Associate Degrees attended full-time, part-time, at accelerated schedules, online, in-person, and in a hybrid format of virtual and physical instruction.
These are some of the questions and considerations you should mull over during your search for a degree. It can be helpful to write out answers to these and other questions about specific schools and to clarify to yourself what you want in a degree.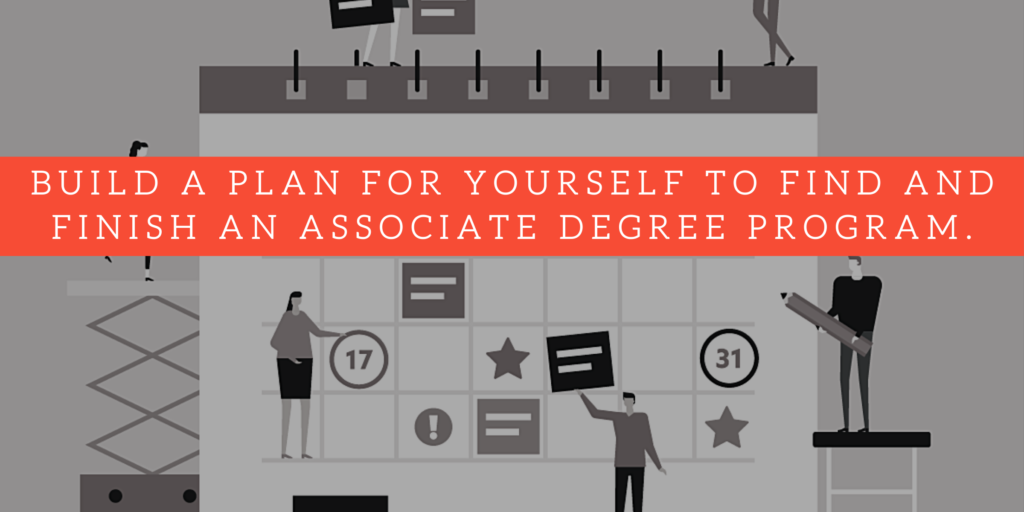 Now let's look at some lucrative positions that an Associate Degree can lead to:
DegreeQuery.com is an advertising-supported site. Featured or trusted partner programs and all school search, finder, or match results are for schools that compensate us. This compensation does not influence our school rankings, resource guides, or other editorially-independent information published on this site.
What Are the Highest Paying Jobs Associate Degrees Qualify You For?
We'll cover earnings and employment stats on these positions in the conclusion, but for now, let's look at what these roles entail:
Radiation Therapist
Radiation Therapists assist radiologists in putting treatment plans into practice with patients. They administer radiation therapy under the supervision of radiologists and oncologists. They find tumors, measure radiation dispensed, and track progress with treatment reports. Perhaps most importantly, they follow regulations and procedures that protect medical professionals and patients from high doses of radiation. You can become a Radiation Therapist through an Associate or Bachelor's degree program, then earn licensure and certification in their states. This may require taking a national certification exam.
Respiratory Therapist
Respiratory Therapists (RT) are certified medical professionals that treat patients' lungs and other respiratory issues. They use mechanical ventilators and work in conjunction with nurses and doctors. They can be found in therapy offices, emergency rooms, maternity wards, among other healthcare environments (including the home). Some medical issues they face include pneumonia, emphysema, lung trauma, asthma, and much more. RTs measure breathing, teach patients respiratory exercises and measure their progress. The minimum entry-level education required for these roles is an Associate Degree.
Occupational Therapist Assistants and Aides
Occupational Therapy Assistants and Aides help Occupational Therapists. They prepare equipment and materials, help patients travel between locations, and help implement rehabilitation practices. They may perform clerical duties, like answering phones, filing records, scheduling appointments, and more. Assistants provide direct patient care, while OT Aides do not. To qualify, you'll need at least an Associate Degree to become an Assistant, and a high school diploma or equivalency to become an Aide. You'll do fieldwork through an OTA program and pass a National Board for Certification in Occupational Therapy exam to meet certification requirements if you're an Assistant. There may be other localized requirements in your state. Aides aren't regulated by state law.
Web Developer
Web Developers turn designs for the web into functioning websites. They write code in multiple programming languages. They collaborate with others, work on behalf of clients or organizations to meet objectives, and make the conceptual a tangible reality for end users. More than any specific credential, people in these roles must have the necessary computer science skills to be successful. However, earning an Associate Degree in Web Development, Programming, or a related area of Computer Science is a disciplined way to build competencies and confidence in your abilities.
Dental Hygienist
Dental Hygienists are often the face of dental practices. They're the people who see you when you first get in a dentist's chair. They work with dentists to offer preventative oral care, examine teeth for issues, clean teeth, and more. They're involved in primary dental education for patients as well. To qualify for these roles, you'll need an Associate Degree. Dental Hygienist Associate's can take three years to complete instead of the standard two. In these programs, you'll do lab work, clinical work, and attend classes. You may need a Bachelor's degree to qualify for some positions. Licensing requirements for these positions are different from state to state.
Learn more about the best major for dentist: What major do you need to be a dentist?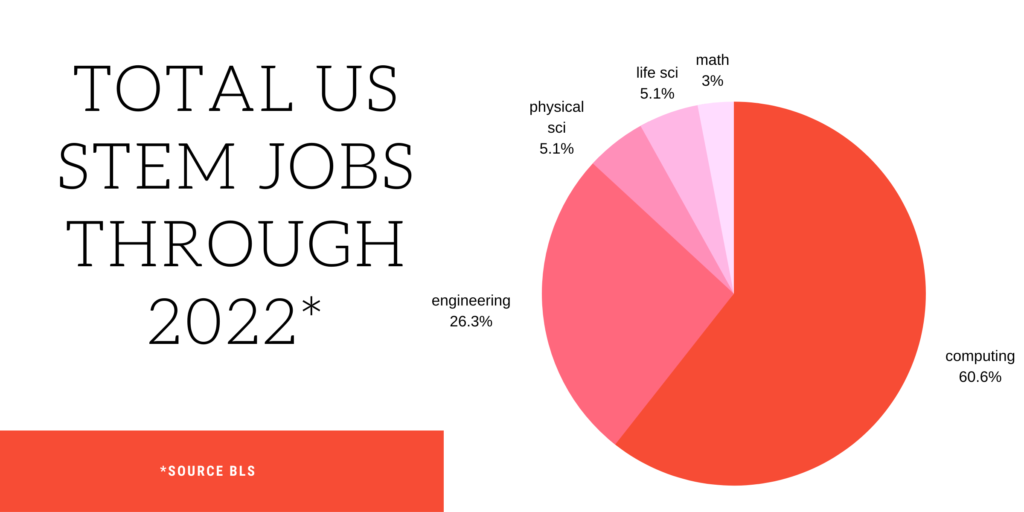 Radiologic and MRI Technologist
Radiologic and MRI Technologists work with specialized equipment to create scans of patients. These scans let doctors diagnose and treat diseases and disorders. These Techs work directly with patients. This includes injecting contrast dyes and other clinical responsibilities. Prospective Radiologic Technicians and MRI Technologists must earn an Associate's Degree in Radiography. They must hit clinical hours, pass a state certification exam, or become nationally certified by the American Registry of Radiologic Technologists (AART).
Paralegal or Legal Assistant
Paralegals and Legal Assistants work for all kinds of organizations, including law firms, government agencies, corporations, and more. They do many tasks to support lawyers, including reading and annotating case briefings, completing clerical duties like phone work and filing, investigating cases, doing research, scheduling interviews, drafting correspondences, and much more. These roles are extremely demanding and require versatile employees. To qualify, you'll need at least an Associate Degree or Certificate in Paralegal Studies.
Learn more about what degree you need to be a paralegal.
What Associate Degrees Lead to Lucrative Careers?
Healthcare Associates
These programs are for people working in health, or those who would like to. They may cover healthcare administration, delivery, management, ethics, and professional training. There are many specializations in this area, including Clinical Medical Assisting, Healthcare Administration, Health Information Management, Emergency Medical Services, Radiologic Technology, Dental Office Administration, Veterinary Technology, among many others. Students will spend approximately two years completing these programs. They'll graduate ready to enter diverse positions in this rapidly expanding field.
Computer Science Associates
These degrees cover areas like visual programming, programming languages, object-oriented programming, database management systems, data structures, algorithms, and more. They take around two years to complete. They are often offered online, and options can be considered 100% virtually and asynchronously. Students can pursue Computer Science Associate Degrees in disciplines like Web Development, Information Science, Information Technology, Information Security, Network Administration, and more. Graduates will be prepared to work in highly demanded positions across the computer science and IT landscape.
Legal Associates
In these two-year programs, you'll learn how to read, interpret, and prepare legal documents. You'll conduct legal research, assist licensed attorneys, study U.S. law, civil litigation, and other legal procedures. You'll need excellent organization and writing skills, and have excellent attention to detail. Courses may include Law Office Management, Legal Interview Techniques, Civil Procedures, Intro to the U.S. Legal System, Family Law, Bankruptcy Law, Administrative Law, Contract Law, and more. Graduates will be prepared to work as legal assistants and paralegals. They can also continue their studies at the baccalaureate level.
Environmental Associates
In these degree programs, you'll examine how and why environmental damage is done. You'll study what can be done to prevent, reduce, or correct ecological cost. You may do lab or fieldwork. Courses might include Resource Management, Hazardous Materials Regulations, Environmental History, Environmental Sampling, Environmental Compliance, Environmental Ethics, and more. Graduates can work as Environmental Engineering Technicians if they take an Environmental Engineering degree. They can also continue their studies with the credits they earn in tow.
Now let's take a look at what we've done at Degree Query to help you in your search for an Associate Degree:
How Can We Help You Find an Associate Degree Program?
Here at Degree Query, we've provided numerous resources to guide you during your hunt for a degree and a career. We've answered common questions, ranked schools and jobs, and written guides like this about specific professions and educational paths. Some of the work we've done that tackles Associate Degrees that lead to lucrative careers includes the following:
Common Questions on Associates Degrees:
HOW LONG DOES IT TAKE TO GET AN ASSOCIATE DEGREE?
WHAT ASSOCIATE'S DEGREES ARE GOOD FOR A CAREER IN THE HEALTH CARE INDUSTRY?
WHAT IS THE DEMAND FOR AN ASSOCIATE'S DEGREE IN ENGINEERING?
WHAT ARE THE BENEFITS OF PURSUING AN ASSOCIATE'S DEGREE IN ENGINEERING?
WHAT IS THE FASTEST SCHOOL FOR AN ASSOCIATE'S DEGREE IN ACCOUNTING?
WHAT ARE THE HIGHEST PAYING JOBS WITH AN ASSOCIATE'S DEGREE IN ACCOUNTING?
IS AN ASSOCIATE'S DEGREE USEFUL FOR GETTING A JOB IN CYBERSECURITY?
ARE THERE ASSOCIATE DEGREES IN ANIMATION? ARE THEY WORTH GETTING?
WHAT ARE SOME POSITIONS I WILL SEE LISTED BY A COMPANY THAT AN ASSOCIATE'S DEGREE IN HEALTH INFORMATION TECHNOLOGY WOULD PREPARE ME FOR?
IS AN ASSOCIATE'S DEGREE IN BUSINESS ADMINISTRATION STRONG ENOUGH TO GET ME LOOKED AT BY COMPANIES, OR DO I REALLY NEED THE FOUR-YEAR DEGREE?
WILL ONLY HAVING AN ASSOCIATE'S DEGREE ALLOW ME TO GET A NURSING JOB?
WHAT CAREER PATH DO I HAVE AHEAD OF ME WITH AN ASSOCIATE'S IN DESIGN STUDIES?
DO THE SCHOOLS TYPICALLY HELP ME FIND JOBS THAT GET ME THE REAL-LIFE EXPERIENCE THAT GOES WITH AN ASSOCIATE'S DEGREE IN MEDICAL ASSISTING?
WILL AN ASSOCIATE'S DEGREE IN IT OR CIS BE THE EQUIVALENT OF 2 YEARS IN MOST 4-YEAR PROGRAMS?
DO ONLINE ASSOCIATE'S DEGREES GET VIEWED EQUALLY AS SOMEONE WHO TOOK THE CLASSES ON CAMPUS?
Associates Degree Guides:
ASSOCIATE DEGREES: BANG FOR YOUR EDUCATION BUCK
WHAT CAN I DO WITH AN ASSOCIATES DEGREE?
Rankings For Associates Degrees:
50 HIGHEST PAYING ASSOCIATE DEGREE JOBS
THE 20 BEST ONLINE ASSOCIATES DEGREES IN NURSING
EASIEST ONLINE ASSOCIATE'S DEGREES
15 AFFORDABLE ASSOCIATE'S DEGREES IN DENTAL HYGIENE
TOP 10 PAYING JOBS WITH AN ASSOCIATE'S DEGREE
24 FASTEST ONLINE ASSOCIATE'S DEGREES 2020
50 BEST ONLINE ASSOCIATE'S DEGREES 2019

Of course, this is just some of the work we've done to prepare and guide you towards an Associate Degree and new career. To see more, simply search any keyword on our website that applies to you. Now let's look at earnings in some of the most lucrative positions you can qualify for after earning an Associate Degree:
Fast Facts About Lucrative Associates Degrees
Before we end the guide, let's look at pay and employment in some of our covered positions. All of the following information was pulled from the U.S. Bureau of Labor Statistics.
Paralegals and Legal Assistants: In 2019, the median annual pay for these roles was $51,740 or $24.87 per hour.    There were 325,700 of these roles in 2018. This was expected to jump by 12% between 2018-28, creating 39,000 new jobs.
Radiation Therapists: In 2019, the median annual pay for these positions was $85,560 or $41.14 per hour. There were 18,600 of these jobs in 2018, which was predicted to rise by 9% between 2018-28, creating 1,600 new jobs.
Respiratory Therapists: In 2019, the median annual pay for these jobs was $61,330 or $29.48 per hour. There were 134,000 of these positions in 2018, which was predicted to increase by 21% between 2018-28, creating 27,900 new openings.
Occupational Therapy Assistants and Aides: In 2019, the median annual pay for these roles was $59,200 or $28.46 per hour. There were 51,700 of these roles in 2018. This was predicted to rise by 31% between 2018-28, creating 16,000 new positions.
Radiologic and MRI Technicians: In 2019, people in these roles had a median pay of $62,280 annually or $29.94 per hour. There were 250,000 people working as Radiologic and MRI Technicians in 2018. This was expected to climb by 9% between 2018-28, opening 23,300 positions in the area.
Web Developers: People in these roles earned a median pay of $73,760 annually in 2019 or $35.46 per hour. There were 160,500 people in these roles in 2018, which was expected to climb by 13% between 2018-28, creating 20,900 new positions.
Dental Hygienists: The 2019 annual median pay for these roles was $76,200, or $36.65 per hour. There were 219,800 of these roles in 2018. This was expected to jump by 11% between 2018-28, creating 23,700 new positions in the area.
Remember, earning an Associate Degree will take less time and cost less than most degree programs do. If you've been looking to change your life and earning potential, don't overlook this opportunity!
Obviously, there are other lucrative roles that Associate Degrees prepare you for. However, these are some of the most frequent, most demanded, and highest paying.
We hope you've found this guide inspiring, illuminating, and informative. We're continually updating our content at Degree Query, and urge you to come back often to see the latest information on degrees, jobs, and what you can do to qualify for them.
Earning a degree and beginning a career isn't easy, but you're far more likely to succeed with an organized plan. Good luck!