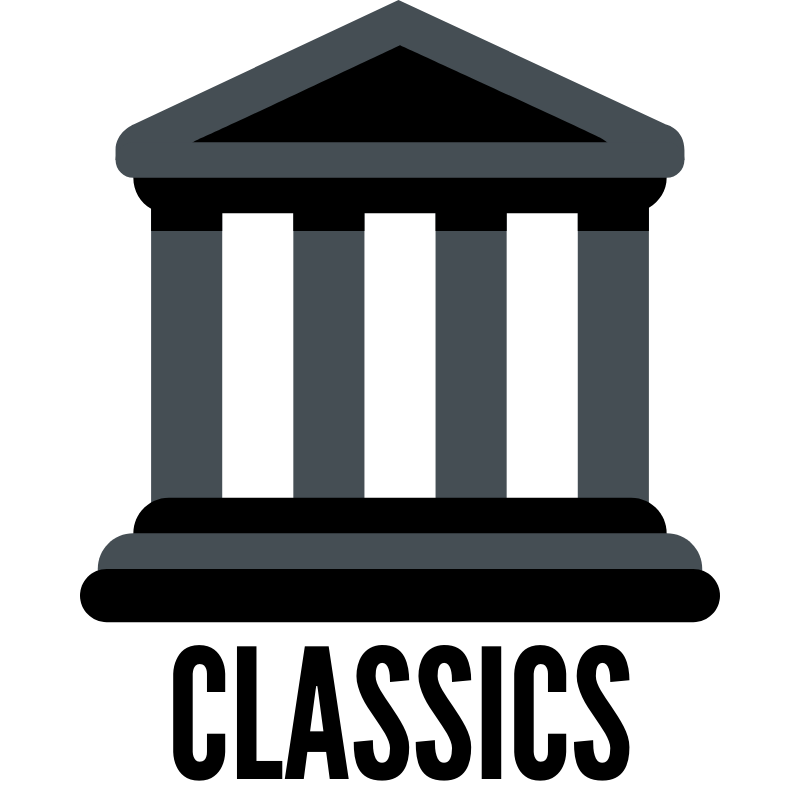 At their brightest moments, civilizations and mankind as individuals have looked to their past — shared triumph, despair, and culture — to inform their present and future. Many of our shared and oldest tales still ring the most true (albeit perhaps with odd dialects, or clothing, or mannerisms). For this reason, from the very earliest universities, study of ancient history and our classical texts have been foundational for the truly well educated.
And while classical texts may seem obscure when placed side-by-side with applied academic topics of today, just note that classics and ancient history majors are in high demand for a few very important skills.
Besides quenching your fascination with the ancient world, classics and ancient history students are more often than not imbued with some of the following in-demand skills:
Practice at learning foreign languages
The ability to problem solve key details of novel situations
Articulation of complex ideas
Enhanced logical thinking
Writing skills
Ability to understand foreign cultures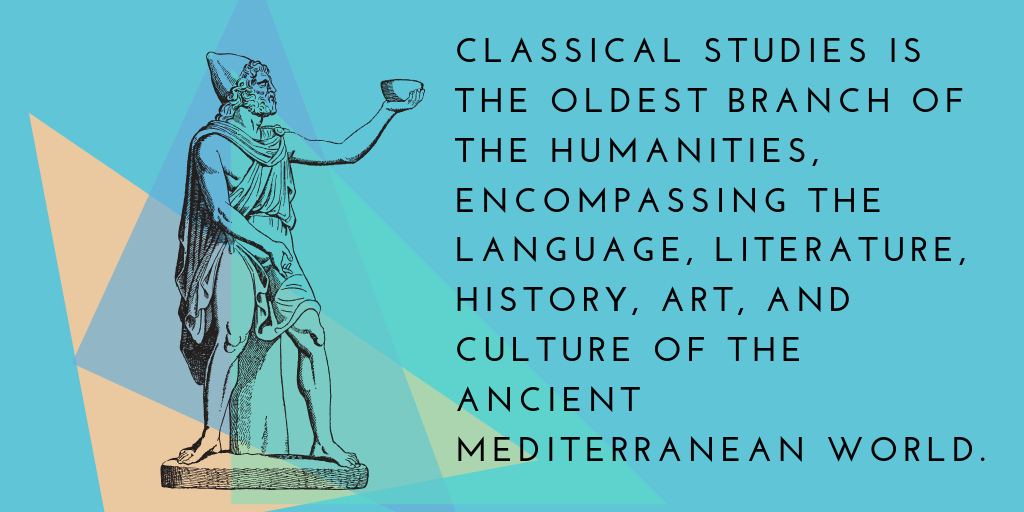 If you think you may be interested in a classics or ancient history degree, take a look at the questions we'll tackle in this guide. As with all our coverage here at DegreeQuery, we back up our career and degree advice with top-notch research from a team of seasoned higher education researchers.
DegreeQuery.com is an advertising-supported site. Featured or trusted partner programs and all school search, finder, or match results are for schools that compensate us. This compensation does not influence our school rankings, resource guides, or other editorially-independent information published on this site.
Table of Contents
Don't see what you're looking for? Check out DegreeQuery's related content below:
What Classics and Ancient History Degrees Are Available?
Classics and ancient history degrees are available from the associates level onwards as specializations within liberal arts degrees. At the bachelor's through doctoral levels, students can specialize in either ancient history, classics, or a period of the liberal arts and sciences that aligns with the subject matter of antiquity.
At the associates degree, students seldom have access to the study of the ancient languages that are so central to a classics degree. With that said, students should have access to ancient history courses, ancient literature in translation courses, as well as general liberal arts courses that cover classical studies.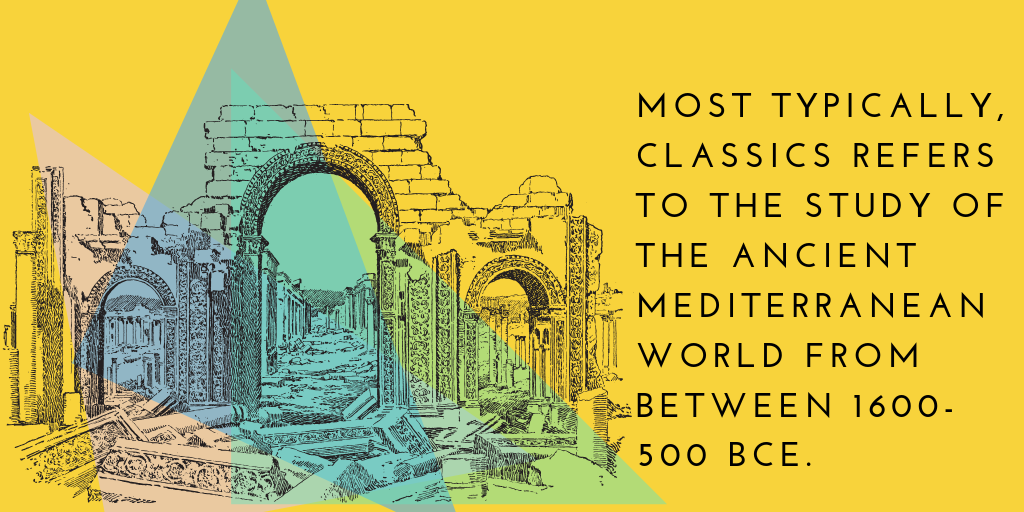 A common curriculum within an associates in liberal arts degree is often highly tailorable. Sample programming is displayed below:
Information Literacy
Social Science Courses including History
Multiple Courses Within the Humanities including Philosophy or Ethics
Mathematics Courses
Natural Sciences Courses
Applied Arts and Sciences Courses
Physical Education
Capstone or Research Project
At the associates's level, general and liberal arts education courses of study are very broad degrees that are meant to present a diverse range of disciplines. More than anything they prepare students to continue a rigorous course of study at the bachelor's degree. With that said, they can be an introductory degree in classics of ancient history due to the extent to which most programs of this type allow students to choose their course of study.
At the bachelor's level students can begin to major specifically in classics or ancient history. Classics degrees begin with curricula similar to associates in liberal arts, known as general education requirements. Once students have completed some general education courses, they may then proceed to major courses.
So what will you study in a bachelor's in classics program? It will depend on your university and elective choices, but generally centers around the following courses:
Survey of Athenian Culture
Survey of Roman Culture
Ancient History
Classical Art
Classical Religion
Classical Archeology
Classical Civilization
Several years of in-depth study of Ancient Greek or Latin Languages
Smaller number of courses in Ancient Hebrew, or whatever language not chosen above
Many programs also allow students to specialize in one area of classics at the undergraduate level. Some common concentrations include:
Latin Concentration
Ancient Greek Concentration
Classical Civilization Concentration
For students seeking an education in ancient history, there are typically two routes at the bachelor's level. One is to pursue a classics degree with a concentration similar to the "classical civilization concentration" above. A second is to pursue a bachelor's in history degree and to pursue a concentration on the ancient or classical world.
Within history degrees, students often are provided with a "big picture" overview of world history, European history, American history, and then focus on one other area of the world. Students focusing on the classical world can indeed get a strong education in classics and ancient history (and often without the ancient language classes required of a classics degree).


A common curricula for a bachelor's in history degree that focuses on classical or ancient history includes the following courses:
Prehistory cultures and migration
Ancient civilization
World Cultures
Athenian Culture
Athenian Art
Ancient History
Mediterranean Ancient History
The Dark and Middle Ages
Ancient Egypt
Ancient Palestine
Ancient Greek Archeology
Among Others
At the master's level students in the classics and ancient history can begin diving into original research. Many master's-degree holders in these disciplines also focus on teaching skills and end up teaching at primary and secondary school levels.
The central component of a master's in classics or ancient history is the construction of a thesis. A master's thesis is around 100 pages of coverage of recent scholarship in the field arranged into an argument. Unlike a dissertation, master's theses aren't original research. Rather, these theses show that the writer has the basic skills required to participate in the highest levels of scholarship within a field.
Though programs will vary greatly depending on the university as well as the individual scholars that one studies under within a master's degree, some sample master's in classics courses may be seen below:
Four semesters of either Greek or Latin literature
Greek and Roman history seminars
Research methods in classical studies
Four advanced electives within Latin or Greek literature
A selection of other electives in archeology, philosophy, Latin or Greek language, art history or literature
Master's programs typically require 2 years of study. In the case of the above example, a student would be pursuing a terminal master's. This is a student in a program where one graduates with a master's degree and then may apply for further education. Alternatively, some candidates receive "en route" master's. These master's programs are achieved part way through a course of doctoral study. In the case of an "en route" master's, a student would actually apply directly to a doctoral program directly out of undergraduate study and receive their master's after about the first two years of study.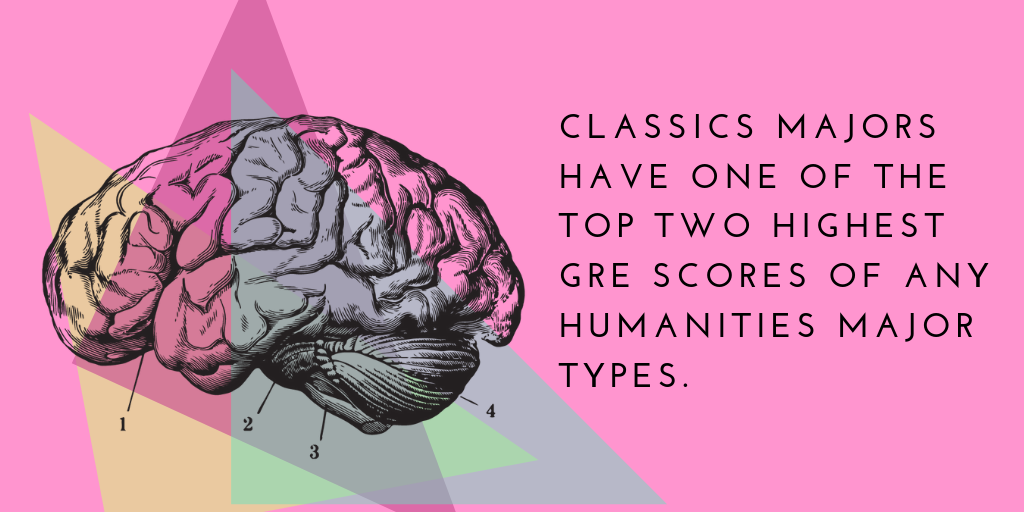 Finally, doctoral degrees in classics or ancient history can prepare students for research and teaching positions at colleges, universities, and museums. For both topics, the primary degrees are doctor of philosophy (Ph.D.) programs in classics or ancient history. A range of other specializations can also touch on these eras including archeology, anthropology, art history, comparative literature, and more.
Doctor of philosophy (Ph.D.) degrees are what is known as research doctorates. A research doctorate is a doctoral program that holds primary objectives that include aiding doctoral candidates in the pursuit of original research, as well as preparing doctoral candidates to be the next generation of educators at the university level.
One of the central components of a Ph.D. program is a dissertation. Dissertations are different from a master's-level thesis in that they are comprised of original research. Dissertations are also much longer than master's theses, often comprised of several hundred pages of research. In theory, dissertations should be of a quality publishable in peer-reviewed journals. While not all dissertations are (by a long shot), this is the bar to which doctoral research dissertations are held. Students recieve their Ph.D. when they have completed and defended their dissertation, as well as completed a series of comprehensive exams about all that they have studied.
Can I Gain a Classics or Ancient History Degree Online?
Today, almost every non-hands-on academic discipline can be studied online. Ancient history and classics are no different. With this said, classics and ancient history tend to be two of the more "traditional" academic disciplines within universities. They're two of the oldest and have long and storied histories of famous professors and locations of study. What this means is that while you can find degree programs in the classics or ancient history online (particularly at the undergraduate levels), that many of the most prestigious programs still meet in-person.


If you find an online program in classics or ancient history that you're interested in, be sure to consider a few trade-offs between online and in-person degrees. While online degrees have been successfully pursued by millions of students, they aren't for everyone.
Pros of an Online Degree Program in Classics or Ancient History
You get the same degree as an in-person program
No need to quit your job or move
Access to many of the same support services
Often lower fees than in-person programs
Greater flexibility (in many programs) with when and where you take courses
Cons of an Online Degree Program in Classics or Ancient History
Harder to get to know classmates or professors
Less access to on-campus events
Often less access to on-campus research opportunities
More of a need to be a "self starter"
Less choice of courses to take
How Do I Gain Admission to a Classics or Ancient History Degree Program?
Admissions to classics and ancient history degree programs depend on the degree level you are pursuing and in general mirror admission standards for other liberal arts and social sciences degrees.
At the associates level, many students pursuing degrees at community colleges encounter what is known as "open admissions." Open admissions mean that any in-district student — with in-district being defined differently by different entities — who has graduated from high school (or who has a diploma) is eligible for admission. In these admission settings, students keep their admission by keeping their grade point averages above a certain level.
At the bachelor's level, students typically gain admission to the undergraduate college or a college or arts and sciences within a university. This process typically involves taking the ACT or SAT, completing high school and being able to provide a transcript of grades, providing a resume (if applicable), admission essays, and at times completing interviews.


At the master's level, both master's in classics and ancient history degrees require the GRE as a standardized test for admission. For these particular disciplines, and particularly for Classics, students should have majored in a similar subject during undergraduate study and excelled grade-wise in these disciplines.
At the doctoral level, students may gain entry to Ph.D. programs in classics and ancient history after their undergraduate study or after study at the master's level. Students who enter into a Ph.D. program out of undergraduate study will receive their master's "en route" to a doctoral degree. For admissions, students should seek out an research professor that their interests and goals align with and inquire if that professor is taking on advisees. Working in close tandem with an established professor is often a large part of a quality Ph.D. program and should not be overlooked when applying.
Don't see what you're looking for? Check out DegreeQuery's related content below:
What Can I Do With a Degree in Classics or Ancient History?
As with many of the liberal arts and social sciences, students can take their degree in a number of directions. Classics and ancient history degrees teach students to articulate, write, problem solve, communicate, debate, and piece together information on other cultures. All of these skills are valued in private enterprise, governmental roles, and non-profits.
For students looking to find employment directly related to their degree, there are a few options.
Primary and secondary school history teachers are needed in almost every school district in America. While certain years of K-12 history curricula will center more on the ancient world, most history students have a well-honed lens through which to pick up historical information from eras other than their focus area.
When working public school in many states, even Ph.D.-level graduates in ancient history will need to obtain state licensure. In private school settings, however, state licensure is often not required.
Dedicated history courses are most common at the middle and high school levels, and can include advanced college-level courses at the AP or IB levels.


The average salary for a high school history teacher is presently $44,410. This number varies to quite an extent depending on location taught at, grade level, and educational background.
For a role more specialized on the ancient world, high school latin teacher positions are the most common. These teachers often teach to small motivated class sizes, and teach a subject often viewed as critical to a high-quality liberal arts education.
As not all school offer Latin, and they are one of the few public school job types directly related to classical studies, competition for jobs can be great. And many high school latin teachers do hold advanced degrees.
The average salary for high school latin teacher is presently $57,200. This number varies depending on whether one teaches in public or private school, and one's educational background.
University instructors whether adjunct or tenure-track hold the role of pedagogical duties within college and university settings. These educators are at the heart of helping the next generation of classics, history, and liberal arts scholars get their "foot in the door" with college-level material.
Common duties for university instructors include curriculum design, teaching, tutoring, managing office hours, grading of assignments, and performing routine reporting and continued education around education at the collegiate level.
For many classics scholars, university instructor positions can be a great role as they can truly begin to practice a specialization within classics at the collegiate level. Though pay varies greatly depending on employment status, the average salary of university instructors in classical studies is $43,977.


Finally, university professor (tenure-track or tenured) roles can provide classics and ancient history graduates with the time and support needed to endevour on original research. While this opportunity depends on whether the focus of your employer is on teaching or research, almost all university professors get to complete some research.
University professors within classical studies and ancient history make an average of $80,000 a year. This depends on the quality of institution one works for, one's experience and prestige, as well as whether one is a research or teaching professor.
Don't see what you're looking for? Check out DegreeQuery's related content below: