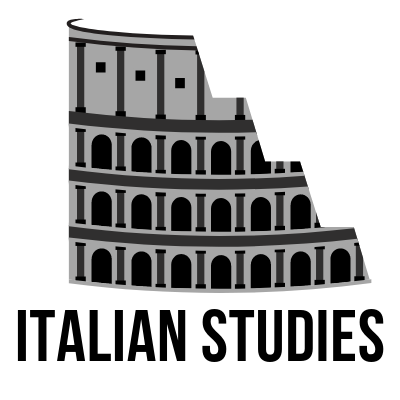 "You may have the universe if I may have Italy."
– Giuseppe Verdi
Few cultures are as unique and influential as that of Italy. From the Roman Empire to the Renaissance, history has unfolded in this peninsula that has changed the entire world. And from the rustic elegance of Tuscan vineyards to the high glamour of Fashion Week in Milan, Italy remains central to what we in the Western World associate with beauty, luxury, charm, and culture. The Italian language has a charm of its own as well. From classical poets like Dante to modern literary giants like Ecco, Italian is the language of great thought. It's no less beautiful when spoken, with rolling "r" 's, rich vowels, and abundant hand gestures- or even when sung in classical opera.
As an English speaker, you'll have an easier time learning Italian than almost any other language. English and Italian share many cognates; about 30% of words in English are derived from Latin, and Italian is, of all the Romance languages, most closely related to Latin. Italian verb tenses correspond very closely to the tense system of the English language. And Italian is also a language with simple phonetics and pronunciation and (unlike English!) boasts fairly regular grammatical rules.
If you're a lover of Italian, you'll want to consider mastering the language and culture with an Italian Studies degree. And, naturally, you'll first want to find out What Can I Do with a Degree in Italian? We've examined the requirements, options, and job outcomes to help you better understand how to gain and use a degree in Italian.
Jump To:
DegreeQuery.com is an advertising-supported site. Featured or trusted partner programs and all school search, finder, or match results are for schools that compensate us. This compensation does not influence our school rankings, resource guides, or other editorially-independent information published on this site.
What is Italian?
Italian is the language spoken in Italy, obviously. But where did Italian come from? Who speaks Italian? And what makes the Italian language unique? The answers may surprise you.
The Italian language descended directly from the vulgar (common) Latin language, as did all the Romance Languages. The other Romance Languages are Portuguese, Italian, French, Romanian, Catalan, and Spanish. Of all the languages still spoken today, Italian is the closest to the original Latin from which it evolved (with the exception of Sardinian, the language spoken on the small island of Sardinia).
After the end of the Roman Empire in the 5th century, Latin, once the Roman Empire's 'madre franca' (shared language) began to decline. The everyday "vernacular" Latin spoken by the common people had many dialects, and written records of vernacular Latin date back to 960 CE. One or more of these dialects formed into Italian, and the first written records of regional Italian appeared in the early 13th century. The language became more formalized by the language that came to be thought of as Italian developed in central Tuscany and was first formalized in the early 14th century through the writings of the Tuscan poet Dante Alighieri, as well as peers like Giovanni Boccaccio and Francesco Petrarch.
Italy did not become a unified nation until 1861, so regional identity has been strong throughout its history. Today, almost every region of Italy has its own Italian language dialect, with regional jargon and accents. Some of the most common modern Italian dialects include:
Tuscan
Romanesco
Milanese
Venetian
Florentine
Neapolitan
Sicilian
Linguistically, Italian is distinguished by a few characteristics, and it's certainly easy to recognize when it's heard used aloud. The spoken language's stress is distinctive, as in other Romance languages. Unlike most Romance Languages, Italian has a contrast between short and long consonants (as does Latin). Almost all of Italian's words and syllables end with pure vowels, and Italian has a 7 vowel sound system.
Where is Italian Spoken?
The population of Italy is about 60 million, making it the fourth-most populous country in the European Union (EU), and almost every inhabitant of the country speaks Italian. But Italian is not a language you'll find widely spoken outside of Italy. Italian is an official language in four countries (of which one is the world's smallest!). These are:
Italy
San Marino
Switzerland
Vatican City
Italian is also an official language in two regions:
Slovenia Slovenian Istria (Slovenia)
Istria County (Croatia)
It's easy to see from this distribution that the vast majority of Italian speakers reside in the EU, where 13% of the region's population are native Italian speakers (69 million), and another 3% speak it as a second language (16 million). Outside of Europe, Italian has been spread to Italian North Africa and Italian East Africa through colonization, where it is still spoken today. There are also 15.5 million Americans who identify as Italian Americans, but only a small minority of these (about one million) actually speak Italian at home. Other countries with a minority population of Italian speakers include Albania, Venezuela, Argentina, Bosnia and Herzegovina, Canada, Paraguay, and Saudi Arabia. Taken altogether, Italian is generally ranked as the world's 20th most-spoken language.
From the Roman Empire to the Renaissance, from Milan Fashion Week to the Uffizi Gallery, Italy has been the center of much history and culture. Much of the terminology in the worlds of food and wine has come from Italy, where dining is a way of life. And what words come to mind when you think about music terminology? Maybe soprano, falsetto, forte, pizzicato, or diminuendo? Italian is widely known as the language of music because it's the language of most musical terminology and opera. The Italian language is also strongly associated with fashion, art, and luxury goods, thanks to its historical place in art and commerce.
What Types of Degrees in Italian Are There?
There are plenty of good reasons to learn Italian, from its simple structure and pronunciation relative to English, to its importance in history, culture, and commerce. This means that the language's importance is much greater than its distribution. Although Italian is the 20th most widely spoken language in the world, it's the fourth most widely taught. Within the language app Duolingo alone, for instance, there are almost 5 million enrolled English speakers learning the Italian language.
It's possible, of course, to pick up the language through taking non-credit continuing education classes, practicing on software like Rosetta Stone, taking MOOCs, listing to Italian audiobooks, and traveling within Italy. But if you want to truly master the Italian language, and if your interests go deep into the Italian culture and history, you'll want to consider a degree in Italian. It's possible to earn a degree in Italian at any level, from associate's to PhD. In an Italian degree program, you'll learn the Italian language and study the culture, customs, civilization, and history of Italy. Undergraduate (associate's and bachelor's) degree programs will focus primarily on language fluency, while graduate (master's and PhD programs) will focus on specific studies in Italian pedagogy, literature, or culture.
Language fluency is the foundation of any degree in Italian studies, and graduates of an Italian Studies degree program should be able to communicate fluently in academic, professional, and everyday situations. Students in Italian degree programs achieve language mastery through classroom studies, spoken and written exercises, and by consuming Italian language media, such as newspapers, movies, and books. Many students study abroad in Italy, usually in a major city like Rome or Milan, practicing their Italian in everyday interactions as well as the classroom. Some schools aim to teach students multiple dialects. Other Italian degree programs prepare students for international professional roles by offering classes in Italian for Business or Italian for Culinary Arts.
An Italian Studies degree will also provide a thorough grounding in Italian culture, and in this, there is lots to draw on; the cultural importance of Italy, with its a rich artistic literary, and intellectual history, is difficult to overstate. Italy was the birthplace of the Renaissance, giving rise to geniuses like Dante, Donatello, Boccaccio, Michelangelo and Da Vinci. Great classical composers of Italy include, Giacomo Puccini like Gioachino Rossini, and Giuseppe Verdi. Italian luminaries like Machiavelli, Aquinas, and Galileo led the Western world out of a time of widespread ignorance and laid the groundwork for the modern age.
In modern times, Italy has remained a cultural powerhouse, giving rise to some of the world's most influential artists, designers, philosophers, writers, designers, and chefs. Important thinkers, critics, and philosophers born in Italy include Antonio Gramsci, Fanco Cassano, Benedetto Croce, and Giorgio Agamben. Italy is the birthplace of modern writers like Primo Levi, Dacia Maraini, Italo Calvino, Elena Ferrante, and Umberto Eco. Cinema has been revolutionized by Italian directors like Federico Fellini, Roberto Benigni, and Pier Paolo Pasolini. Italy has yielded such famous chefs and food critics as Massimo Bottura, Gualtiero Marchesi, Antonio Carluccio, and Giada De Laurentiis. And no one can question the influence of fashion designers like Gianni Versace, Emilio Pucci, Giorgio Armani, and Miuccia Prada.
In short, Italy has thousands of years of history and a multifaceted global cultural influence. A degree in Italian studies aims to give students a deep understanding of Italian society, past and present, along with language fluency. In addition to this cultural competence and Italian language mastery, many students pursuing an Italian degree want to add expertise in a related area, and choose to add on a minor or second major in another subject. This can give them an edge in applying for graduate school or for jobs, with preparation for a future in education, publication, or curation. Common subjects for a second major include an additional foreign language or a subject such as:
Art History
Film Studies
Classical Studies
Music Performance
Political Science
Global Affairs
Comparative Literature
Journalism
Philosophy
Business
For those looking to learn remotely, it's possible to earn an online degree in Italian. Online language degrees are not as widespread as degrees in most other subjects for several reasons, mainly the importance of face-to-face interaction for language acquisition. Plenty of human interaction takes place through writing, of course (especially in the digital age), but spoken interactions matter just as much. In order to practice speaking and conversing in Italian, online Italian degree students take classes that include live video chats, as well as watching recordings of verbal speeches and exchanges. Showing up for class video chats at set timers to practice conversation skills means that an online Italian degree may have a less flexible schedule than other degree subjects, where course modules focus on static/on-demand content like pdf texts and message boards.
What Classes Will I take for a Degree in Italian?
Every Italian degree program has the same goal: prepare students to graduate with language fluency and cultural competency. Yet the curriculum for each school can be surprisingly different. That's partly a matter of course titles differing between schools, but also because every Italian degree program has its own areas of emphasis and approach to teaching. Schools located in major cities often incorporate visits to museums, cultural centers, or international organizations. Some schools take a strongly interdisciplinary approach to Italian Studies, incorporating lots of coursework in areas like history, others emphasize fluency in commune cation across different mediums, from business publications to conversation. In general, you can expect to encounter Italian Language and Culture classes with titles like:
Intensive Elementary Italian
Spoken and Written Italian
Advanced Oral Expression: Current Events
Italian Literature
Advanced Business Italian
Cuisine, Culture, and Society in Italy
Classical and Modern Italian Poetry
Analysis of Literary and Cultural Texts
Italian Renaissance
Intermediate Italian Composition
Intermediate Oral Communication
Modern Italian Grammar and Syntax
Will I Study Abroad for a Degree in Italian?
The short answer is "probably." After all, you wouldn't study chemistry without entering a working chemistry lab, or culinary arts without entering a commercial kitchen. It's hard to imagine dedicating your entire higher education to the study of Italian without setting foot in Italy. Students, in general, tend to recall their time studying abroad as the most meaningful, enjoyable, and valuable period in their education. And when that destination is as memorable as Italy, it's hard to imagine passing up such a once-in-a-lifetime opportunity.
In addition to pure fulfillment and personal development, there are lots of practical reasons to study abroad. Studying abroad is the single best way to learn about another society firsthand. By being completely immersed in another culture, you'll come to understand the way people communicate in everyday life, including idioms, slang, and accents. Of course, Italians are famous for their gestural communication, and seeing how people communicate nonverbally in real life is the only way to genuinely and naturally pick up this distinctive form of self-expression. Living and learning in Italy, you'll be exposed to the cultural norms, local customs, values, and aesthetics of Italians, making you far more able to navigate Italian society than someone who has never lived abroad.
This experience can translate to better job prospects in your future. You'll have demonstrated experience with Italian people and organizations. Finding your feet in Italy will also position you for future international living, making you a better candidate for an international job or program in a different foreign country as well. In addition, living abroad teaches valuable soft skills that employers look for: flexibility, resourcefulness, flexibility, and cultural awareness.
For all these reasons, from fun to future professions, studying Italian abroad is highly attractive. American Council on Education has found that a full 75% of American undergrads are interested in studying abroad. Those who opt not to study abroad almost always cite a single- and significant- factor: the cost. The International Institute of Education reports that it costs, on average, $18,000 per semester to study abroad, which works out to $36,000 per academic year. That's a serious barrier for many students, and an investment that shouldn't be taken lightly. Prospective Italian degree students should realistically weight their finances before choosing an Italian degree program. Because while most programs recommend studying abroad in Italy, some require it, while for others it's entirely optional.
What Can I do with an Associate's in Italian?
An associate's degree is short and affordable when compared to other degrees. An associate's program lasts only two years, and typically consists of 60 credits. Foreign languages fall within the realm of liberal arts subjects, so an associate's in Italian Studies will be offered as an Associate of Arts (AA) degree rather than an Associate of Science (AS). As a liberal arts degree, it will also include a core of general education requirements: a broad range of classes designed to make you generally knowledgeable about the world. These will likely include Natural Sciences, Social and Behavioral Sciences, and Humanities.
An associate's degree is best thought of as a foundation, and will help you gain entry-level employment in fields like education, hospitality, and the arts. You may not be fully fluent by the time you graduate, but will have the reading, writing, and conversations skills for basic communication in Italian. You'll also have a basic cultural and historic knowledge of Italy. With these skills, you'll be eligible for positions like assistant archivist, museum docent, tour guide, fundraiser, guest services associate, or assistant international brand strategist. More broadly, an associate's degree in the humanities shows prospective employers that you're knowledgeable about the world and have critical thinking skills. These soft skills, combined with field experience, are critical for landing roles in management and leadership.
Although an associate's in Italian is a stand-alone degree in its own right, continuing your education can be an excellent idea. Going on to earn a bachelor's in Italian through two additional years of study can mean becoming fully fluent, and opening up the door to jobs in translation, teaching, and interpreting. Transferring your credits toward a bachelor's in a related field can also broaden your career prospects. An associate's in Italian can serve as the foundation for earning a bachelor's in fields like film studies, culinary arts, art history, international studies, journalism, pre-law, or business.
What Can I do with a Bachelor's in Italian?
Most students who earn a degree do so at the bachelor's level; about 3 million Americans per year graduate with a bachelor's degree. Bachelor's degrees provide a thorough grounding in a student's major, and allow them to develop comprehensive knowledge and skills. It typically takes four years to earn a bachelor's degree, though some schools offer accelerated bachelor's degrees, which take three years to earn. In this time, students complete about 120 credits, or 40 courses. A bachelor's in Italian, as a liberal arts subject, will include a large number of required general education classes to be earned alongside those in the Italian Studies major. So while you're taking classes in Italian Cinema and Advanced Italian for Business, you can expect to also take classes like Statistics and Developmental Psychology.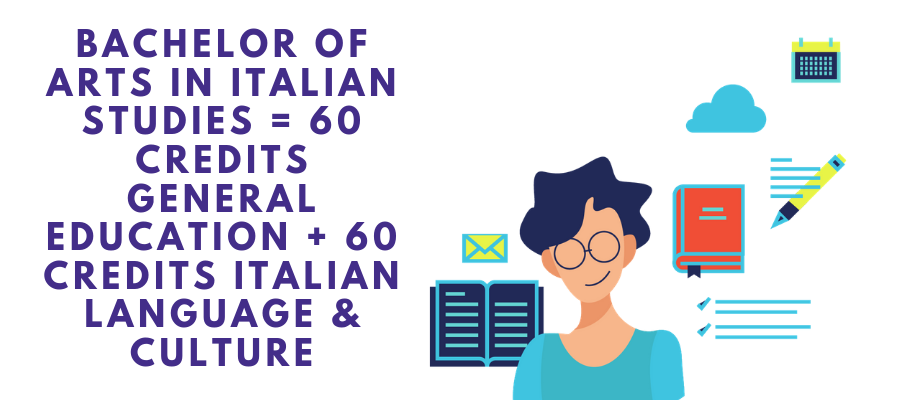 You can expect to be a fluent speaker by the time you earn your bachelor's in Italian Studies, and to also have a grasp of Italian society and culture, past and present. This means you'll be able to teach Italian to English speakers, teach English to native Italian speakers, and to provide services in translation or interpretation. You'll also be eligible for jobs in education, journalism, hospitality, global business, linguistics, the arts, and international relations. A bachelor's in Italian also makes a strong foundation for an advanced degree in Law, Speech Pathology, or Linguistics, or for training as an art dealer, chef or sommelier.
What Can I do with a Master's in Italian?
Italian language fluency is assumed when you enter a master's in Italian program. A master's in Italian does beyond grasp of the language and into topics like literature, pedagogy, and philology. In other words, at this high educational level, you'll move beyond merely learning Italian, and dive into what has been written in Italian, how the language itself works, and how to teach it.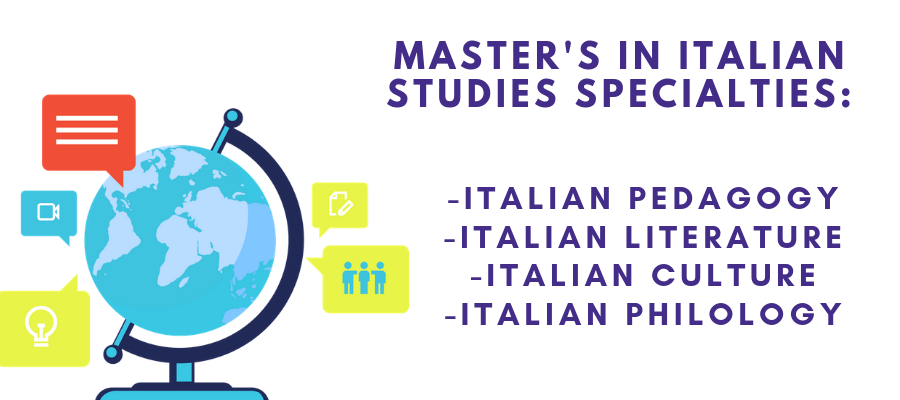 To get a master's in Italian Studies, you'll need to hold a bachelors in Italian, or in a related liberal arts field like classical studies, comparative literature, political science, or art history. If your bachelor's degree is in one of these non-Italian subjects, you'll need to take prerequisite classes before starting your program. You'll also need to demonstrate your fluency in Italian through testing in your first semester, if not beforehand. If you're taking classes full-time, you can expect to spend two years earning your master's in Italian. Students who want to finish faster can look for an Accelerated Master's Degree program, which compresses the same coursework into a timeframe as short as 18 months.
A master's in Italian will qualify you for high-level roles in English/Italian interpreting and translation, including those that require linguistic precision, like editing, reporting, copywriting, and PR. You'll also be qualified to teach Italian language or Italian Studies at the college level. You may also be interested in handling foreign exchange or study abroad programs for schools. Outside of academia and writing, a master's in Italian can be useful in hospitality, art galleries, international business, museums, and cultural institutions, nonprofit work, and the fields of food and wine.
What Can I do with a PhD in Italian?
PhDs in Italian are few and far between. A PhD is not a degree that can be earned quickly or easily, and the difficulty of earning one is meant to separate out only the most dedicated experts. In order to earn a PhD in Italian, you'll complete a personalized set of graduate-level courses in Italian and appropriate related subjects (like art history or linguistics). You'll then zero in on a research topic to serve as your thesis, finding a question related to a very specific niche topic in Italian Studies which has not yet been posed and answered. You'll work closely with a thesis advisor to select, research, write about, and present your Italian PhD thesis, then defend your findings before a panel of experts. The entire PhD process is designed to take between 3-7 years, though many PhD students take as many as 9 to finish. If you'd like to speed up that time frame by condensing your studies, an accelerated Online Doctorate Degree can shorten your path to a terminal degree.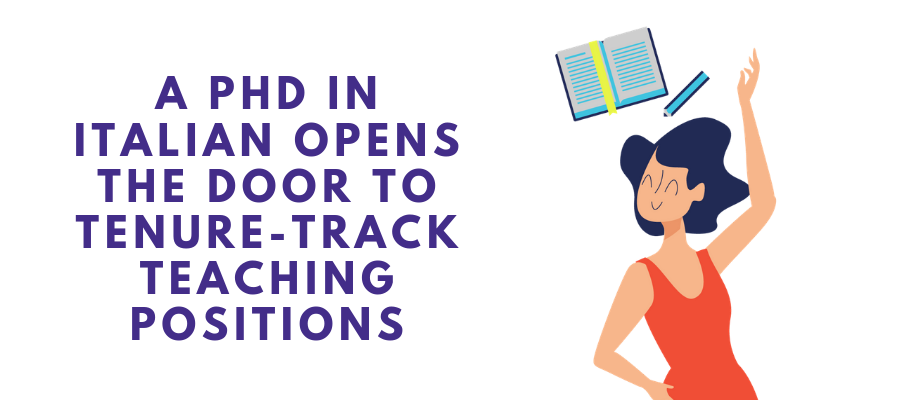 As we've observed above, you'll be qualified to teach at the university level with a master's degree in Italian. But competition for these roles is very high- college instructor jobs don't have a high turnover rate, and schools look to hire only the most accomplished teachers to fill these jobs when they do have an opening. An additional degree- while difficult to obtain- can make a big difference in your job prospects if you're set on working in academia. And to qualify for a tenure-track professorship, you'll need a PhD in Italian. A tenure-track role has the possibility for job promotion and academic job security, and tenure grants professors the latitude to teach on and research any topic that interests them. If you are a thinker with deep and passionate intellectual curiosity who dreams of having complete freedom to pursue your interests, a PhD in Italian is worth your serious consideration.
Further Reading: