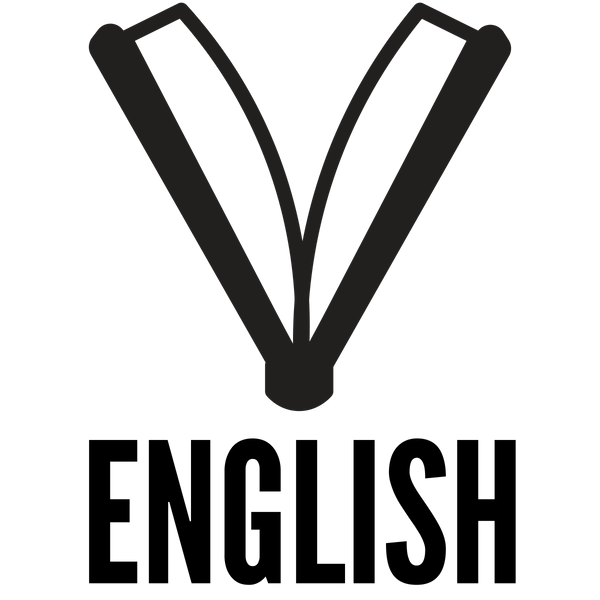 The academic study of English has long been a stand-in for the "useless" degree. It doesn't teach you to prepare schematics for the building of buildings, or to configure a server, or to track levels of chemicals in a field of corn. What is does teach you, through the lens of reading, dissecting, and discussing classic literature, is:
How to think and express yourself clearly
How to entertain many viewpoints
How to write, with clarity and force
How to stand up for your ideas with logic and tact
And a lot about [insert historical era] literature and culture
The notion that English majors — and humanities majors in general — are useless, has been entirely debunked. Besides directly preparing you for a number of writing and communication-centered careers, English majors are known for being lifelong learners and excelling in many "soft skills." These are some of the most in-demand skills in a variety of fields, for management, education, research, or the creation of content. Think you're ready to pursue a degree in English? Read on to see what you can do with your future degree.
Table of Contents:
Don't see what you're looking for in this guide? Be sure to check out DegreeQuery's additional content related to English degrees below:
Recommended Guides
What English Degrees Are Available?
Degrees in English literature are available at the associates through doctoral levels. As with other humanities majors, undergraduate degrees are heavily grounded in a liberal arts-style education. Graduate English degrees are centered around research and preparing the next generation of English educators.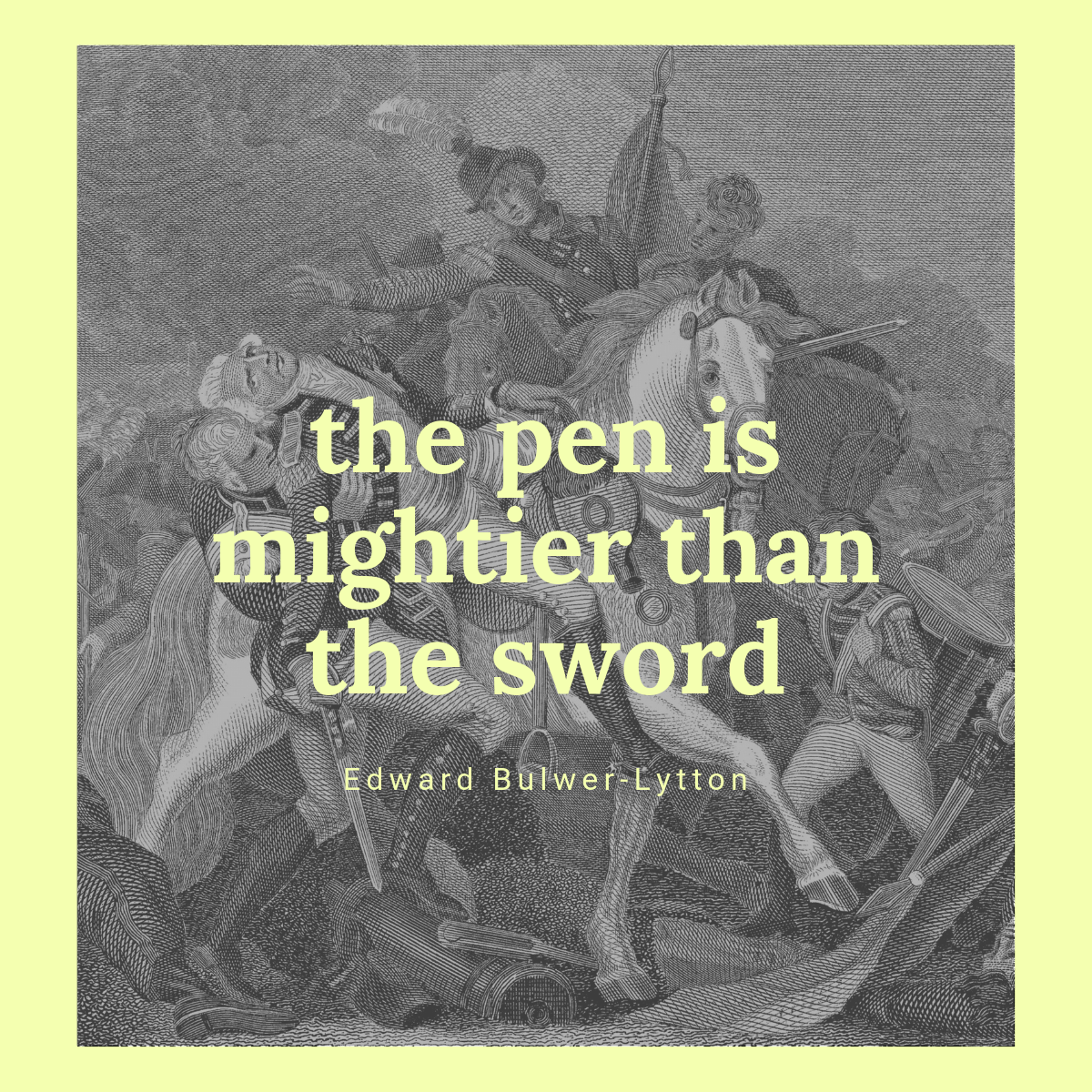 At the associates level, associate of arts in English degrees commonly require two years of study. While there are some degrees specifically in English at the associates-level, more common degrees at this level include related degrees such as communications, liberal arts, or the humanities.
These degrees begin with general education requirements meant to ensure that graduates gain a college-level skill set in communication, articulation, quantitative thinking, reading, and writing.
These courses commonly include:
Natural Science Courses
Social Science Courses
Mathematics
The Humanities
A Foreign Language
English
Once students have worked through some of their general education requirements they will endeavor upon major courses. English degrees are notorious for the range of courses and differences between programs at different institutions of higher education. So if you have a particular interest, make sure to check that schools you are interested in have courses on the topic.
With that said, some of the more common English courses offered at the associates level include:
Western Humanities I and II
Early British Literature
Modern British Literature
American Literature Before 1865
American Literature After 1865
Shakespeare I and II
Chaucer
The Divine Comedy
Modernism
And a handful of electives
As bachelor's degrees have long been the standard entry-level degree within the humanities, many community college-based associates programs are transfer programs. When students complete a transfer program, they then gain automatic admission to a four-year program with a number of credits already earned.
Bachelor of arts in English literature have long been the standard entry point for students of English in higher education. As with associates degrees, these courses of study also begin with general education requirements meant to ensure a baseline skill set within reading, writing, coherently arguing, and quantitative intelligence.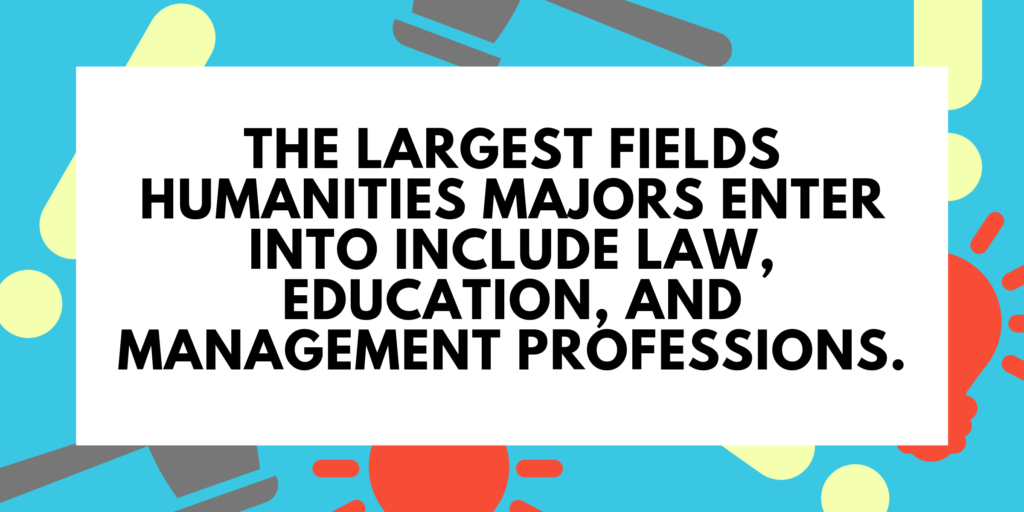 Bachelor's programs typically require 120 credit hours, of which around two thirds of this total course of study involves general education credits or electives. The remaining credits are major courses. While English majors vary a great deal depending on the faculty and offerings of a given college or university, the following courses are commonly offered within a bachelor of arts in English degree:
Literature and Composition
Early British Literature
Modern British Literature
Native American Literature
Old English Epics
Chaucer
The Divine Comedies
Writing in Antiquity
American Literature Before 1865
American Literature After 1865
Early American Literature
Southern Modernism
Literary Criticism
Modern Poetry
Modern Playwriting
Creative Nonfiction
Restoration Literature
Victorian Literature
Several Shakespeare Courses
Courses on Individual Authors or Movements
Feminist Literature
African Diaspora Literature
Additionally, most courses of study will ask students to take a selection of electives that complement their major courses. These courses may be in the humanities, about science literature, theater courses, art history courses, or in other disciplines.
Master of Art English degrees typically come in two forms, terminal master's degrees and those that are achieved in route to a Ph.D. Within terminal master's degrees, students obtain entrance to a 2-3 year program that primarily consists of "taught" courses. This means that students will continue to take courses instead of primarily spending their time on research.
For students who attend a brick and mortar master's in English program, it is a common arrangement for master's candidates to teach some entry level courses or aid in the teaching of a course as a TA. Payment for teaching courses as a graduate student is often reduced or entirely free tuition costs.
At the master's level, there are a handful of courses that all programs will share. These typically include:
Introduction to Graduate Studies
Research Methods
Teaching Seminar
And 300-400 level courses in most major areas of literary history
After taking several graduate-level core courses, students will often start to specialize. Common specializations within a master's in English degree include:
British Literature
Comparative Literature
American Literature
Film and Literature
Or Interdisciplinary Studies
At the master's level, students are required to submit a thesis. As we'll note in more detail in the following section, theses are separate documents from dissertations. Typically a thesis is a survey of current research within a given subdiscipline. While candidates perform a great deal of research uncovering the current state of research in a given field, they do not perform original research with this document.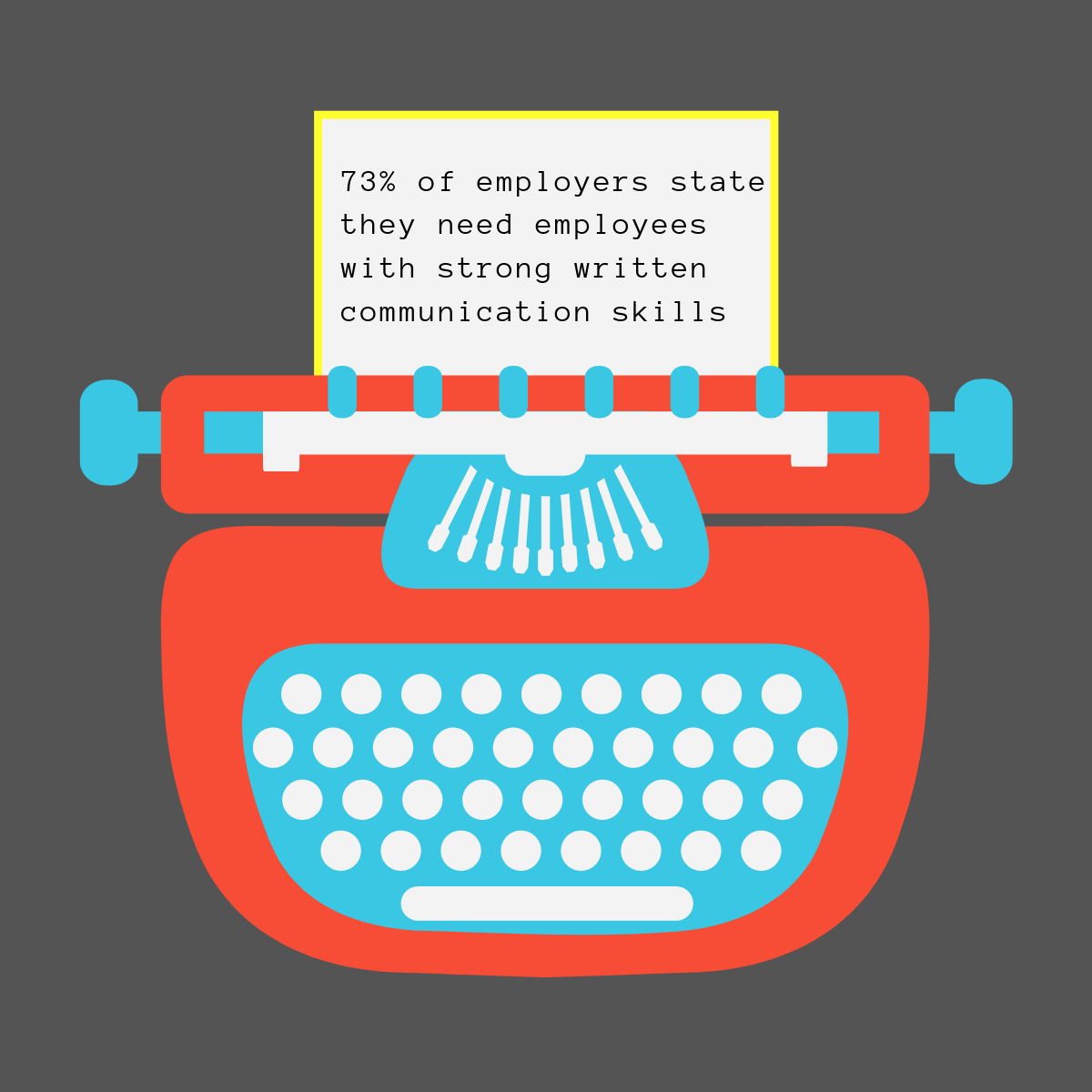 A thesis is typically a hundred plug page document on one specialization field within the study of English literature. At the end of a terminal master's degree, some students will enter the workforce in a variety of roles, while others may choose to transfer into a Ph.D. program.
Within the academic discipline of English, the standard doctoral degree is that of a doctor of philosophy (Ph.D.) in English literature. Ph.D. programs are research doctorates that typically take between 4 and 7 years for completion.
As opposed to applied doctorates, research doctorates have central aims of helping to prepare students to teach at the university level as well as to help create an environment in which students can pursue professional-level research and publish scholarship.
Ph.D. in English programs typically begin with built in master's programs. Students take graduate-level courses for their first 2-3 years of their program. In in-person programs, students begin to TA or instruct entry-level courses during this time. Typically students research and write their dissertation for the remainder of the program. As it takes students more or less time to complete their dissertation, so to does time-until-completion for Ph.D. programs vary.
Dissertations are different from master's-level theses. A dissertation is a several hundred page piece of original research. This piece of research is meant to further understanding in one aspect of a student's field of study. Once a dissertation has been completed, students must "defend" their dissertation in front of a panel of experts. Theoretically, dissertations should be of high enough quality to be published within a peer-reviewed journal in the field being studied. Some dissertations are published, while others are not.
Additionally, there are a range of degrees related to English.
Some of the most common degrees of this type include more career-centered careers including:
Journalism
Technical Writing
And Communications
Additionally, some degrees incorporate some English courses though it is not the primary focus of the degree. These degree types include:
Humanities
Liberal Arts
Teaching of English
Education
And Creative Writing
Can I Pursue a English Degree Online?
As with a wide range of other degrees, yes, you can pursue an English degree entirely online.
With that said, English degrees are not widely offered online. Many of the most popular online degrees are career centered. English, particularly at the graduate level, is often still pursued on campus where students can begin to learn teaching courses, consult with faculty, and peruse physical library spaces.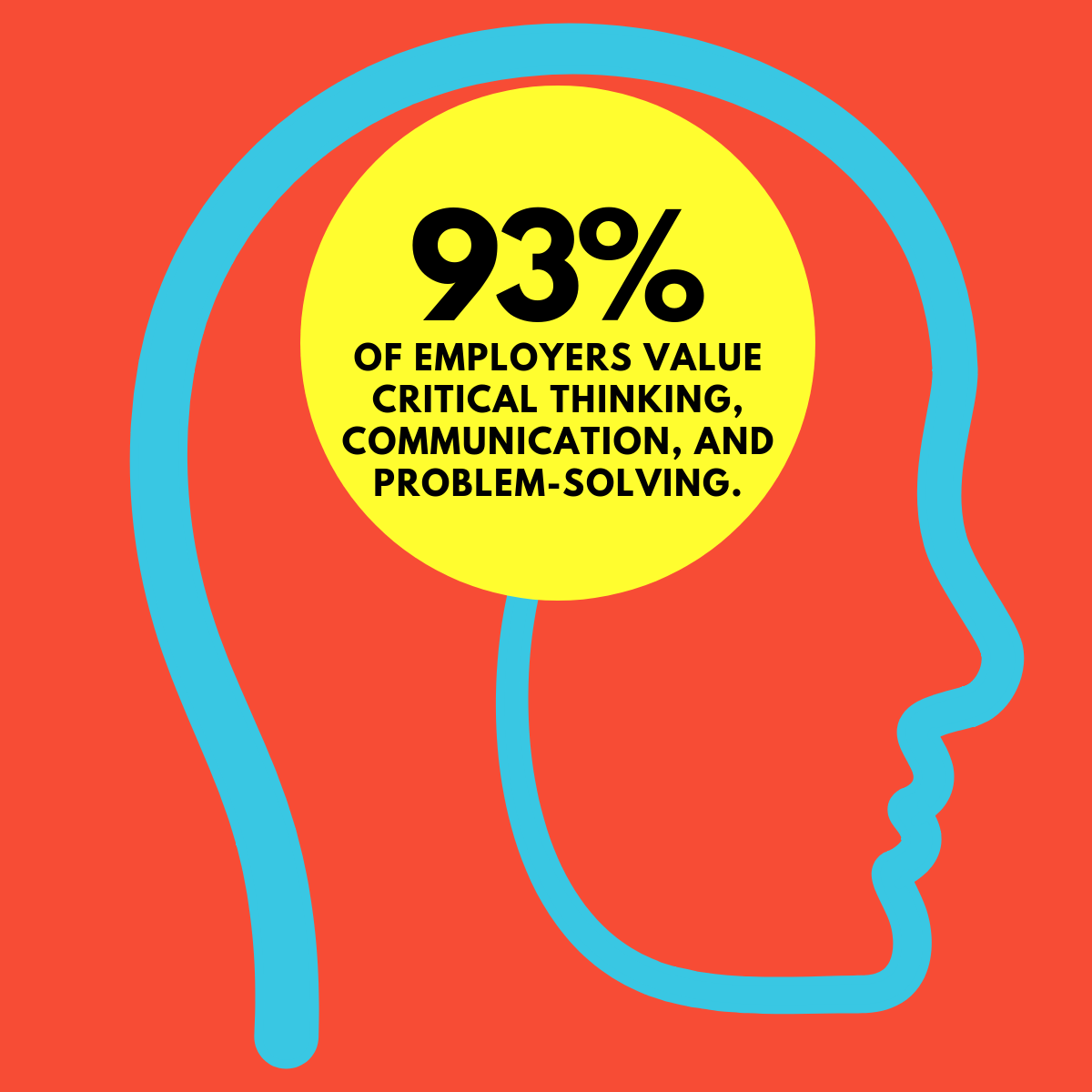 With this said, a growing number of English degrees are offered online. For many, having the option of an online degree can mean the difference between obtaining a degree and not. But for those with the option to choose between degree delivery methods, there are more considerations to be made.
Some of the most common positive remarks from past students that have pursued a degree include the following:
Tuition fees are often lower in online programs
Online degrees allow students who can't move the ability to attend school
There's no need to quit working while you pursue your degree
Some of the top school in the nation offer online degrees
You end up with the same degree as in-person programs
With all of that said, there are some definite trade-offs. Some of the most common complaints held by online students include the following:
Online degrees provide less opportunities for networking
Online degrees can have less access to support services
A self-starter mentality is more important in an online setting
And it can be harder to craft meaningful relationships that are easier to come by in-person
With all of that said, countless individuals have benefited from the ability to pursue a degree online. One in four students today pursue a degree online. Though it's not for everyone, in this day and age all students should at least consider the option and whether it aligns with their personal needs.
How Do I Gain Admission to a English Degree Program?
Admissions to English degree programs typically mirror admissions to other degrees of the same level.
At the associates level, many community college have open admission policies. This means that any student with a high school degree or equivalent may gain admission to the program. Students then must keep their grades above a certain level to remain in the program.
At the bachelor's level, English degrees require students to gain entrance into the college or university. This typically involves submitting standardized test score, a transcript, letters or recommendation, and submitting admissions essays. Standards for gaining admission to baccelareate programs vary greatly, with some requiring top grades and others offering open admissions.
At the master's level, students are often required to submit a statement of purpose. You'll also in all likelihood want to find a program with a faculty member that you would like to study under.
Seeking a Ph.D. in English is actually a more popular route than a terminal master's program. Students wishing to pursue a Ph.D. should have excelled in English courses as an undergraduate and have other applicable experience. Some students that gain admission to competitive Ph.D. programs may have already been published or helped professors with research.
At the Ph.D. level you will spend years working one-on-one with your dissertation advisor. For this reason, it's important to locate a program with a faculty member you would like to study under. Be sure to start a conversation with this professor and ensure that they are willing to work with you.
Differences Between English and Related Degrees
While there are degrees that cover English literature topics, and degrees that focus a great deal on writing, none are truly that similar to a degree in English.


With this said, there are degrees that apply many of the skills one hones in an English degree program. Programs that may fit this description include journalism, technical writing, and communications. One of the main differences between English and these degrees is that there is no professional bent in an English degree.
Students hone their thinking, writing, and argumentative skills by examining prime examples of English literature. In their analysis they develop skills that can be used in many fields, though there are close to never any courses within an English degree that explicitly deal with a field of work.
In contrast, degrees in journalism, technical writing, and communications may work to hone writing and reasoning skills, but the primary focus is on frameworks and tools employed in job settings where journalists, technical writers, and communications professionals are employed.
What Can I Do With a Degree in English?
No level of English degree is a vocational degree. As such, English degrees do not prepare you for one job directly. The single exception is that graduate level degrees in English often offer some courses on education and instruction. So to be precise, English degrees can directly prepare you for teaching English at the graduate level.
With that said, English degrees provide many in-demand skill sets for a wide variety of jobs. Some of the most commonly cited demands by employers include employees that can read and write well, are clear communicators, and can express and understand nuance in communications.
With no further degree, some of the most common paths for English majors include the following jobs:
Journalist
Technical Writer
Copywriter
Private School Teacher
And Media Producer
Quickly working through the above jobs, journalists employ investigative and highly-honed communication skills to tell an objective story about the world around us. Journalists are most commonly employed by media organizations including magazines, blogs, newspapers, and television news networks.


The average salary for journalists is presently $39,565, though this number can vary quite a bit depending on your level of expertise and seniority within an organization.
Technical writers primarily find employment in governmental agencies, research organizations, and private industry. These wordsmiths ply their pen to communicate complex and highly technical science and technology-related concepts in readable language. Many technical writers have additional degrees or at least some understanding of science or technology. Though not all do when they gain employment in their field.
The average salary for technical writers is presently $74,440.
Copywriters primarily coin pithy phrases as well as educational material for private industry and/or advertising firms. If you've seen the likes of the hit television show Mad Men, then you may have some impression of the role of high-impact copy within advertising campaigns.
While salaries vary quite a bit depending on your place of employment, copywriters make an average of $47,838.
Don't see what you're looking for in this guide? Be sure to check out DegreeQuery's additional content related to English degrees below:
Recommended Guides