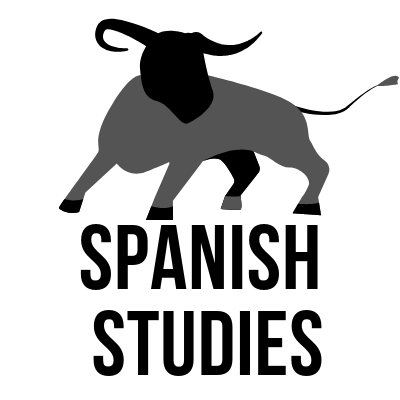 It's hard to think of a language more important language to learn than Spanish, or a better time to learn it. Spanish is widely spoken, easy to learn, essential for today's job market, and can connect you to people from 20 foreign countries or those right here in the United States.
Whether you want to travel, conduct business in America or abroad, explore Hispanic history, art, and cuisine, teach diverse students, or go into politics, speaking Spanish will open the door. If you want to speak to the greatest number of people, do business in some of the fastest-growing markets, and be able to travel through the majority of a continent using a single language, Spanish is the language to learn. Beyond language, learning about Hispanic people is also key to success in connecting with people in Spanish-speaking countries and with Spanish-speaking people in the US. A degree in Spanish and Hispanic Studies can give you in-depth knowledge about the histories, cultures, societies, and customs or the Spanish-speaking world, as well as the literature and linguistic fluency of this popular language.
Our guide to What Can I Do with a Degree in Spanish? can orient you to the basics about the Spanish language and Hispanic Studies, to learn about this area of study and its applications.
Jump To:
DegreeQuery.com is an advertising-supported site. Featured or trusted partner programs and all school search, finder, or match results are for schools that compensate us. This compensation does not influence our school rankings, resource guides, or other editorially-independent information published on this site.
What is Spanish?
Spanish is generally considered to be the easiest language for native English speakers to learn. True, the two are not very closely related; English is a Germanic Language, and Spanish is a Romance language. But Spanish is known for simple and consistent grammar and pronunciation (whereas the rules of English are highly irregular). That means even Spanish beginners can apply the simple and regular grammatical rules of Spanish to express themselves in basic conversation right away. And the two languages have quite a lot of vocabulary overlap as well. About 30% of English words have roots in Latin, the language from which Spanish is descended.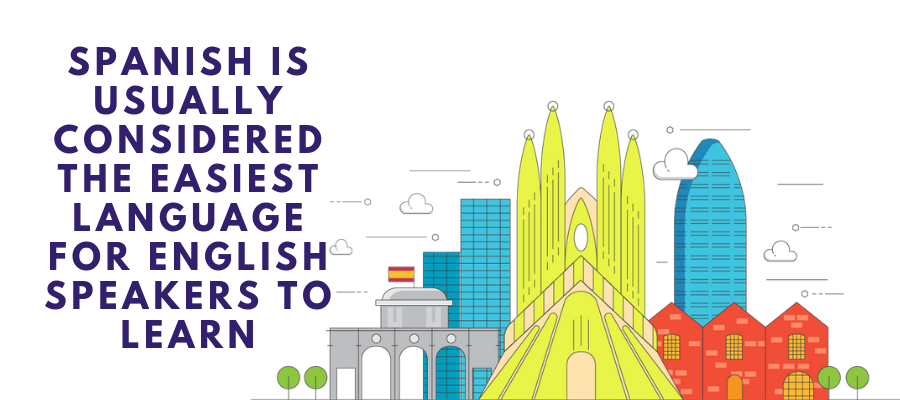 Spanish, along with Portuguese, French, Italian, and Romanian, is a Romance language. The Romance Languages are derived from the common form of Latin spoken by everyday people in ancient times (aka "vulgar Latin"). Texts written mainly in latin but showing the emergence of Spanish language can be traced back to the 9th century in mid-northern Iberia. Spanish was first systematized in the 13th century. The language was spread to Africa, Oceania, the Philippines, and Central and South America through exploration and colonization by the Spanish Empire.
Today, Spanish is an official language in no less than 20 nations, including:
Argentina
Costa Rica
Cuba Bolivia
Chile
El Salvador
Equatorial Guinea
Guatemala Colombia
Nicaragua
Panama
Paraguay
Peru
Spain
Uruguay
Venezuela
Dominican Republic
Ecuador
Honduras
Mexico
Spanish is remarkably widespread; over 437 million people worldwide speak Spanish as a native language, making it the second most-common language by number of native speakers. Within the European Union, In the European Union, 8% of the population are native speakers, and another 7% speak Spanish as a second language. And even in countries where it is not an official language, Spanish has a big presence. In many southern and southwestern sates in the US, more than 25% of the population speaks Spanish fluently. Currently, a total of 58,008,778 people in the US speak Spanish, or more than 15% of the population. Of those who speak Spanish worldwide, an estimated 477 million are native speakers, 572 million speak Spanish as a first/second language (such as those raised in bilingual households), and more than 21 million other study Spanish as a foreign language. Because so many people speak Spanish as a second language, it is highly useful as a lingua franca, or common tongue, allowing two or more people to communicate in a shared second language.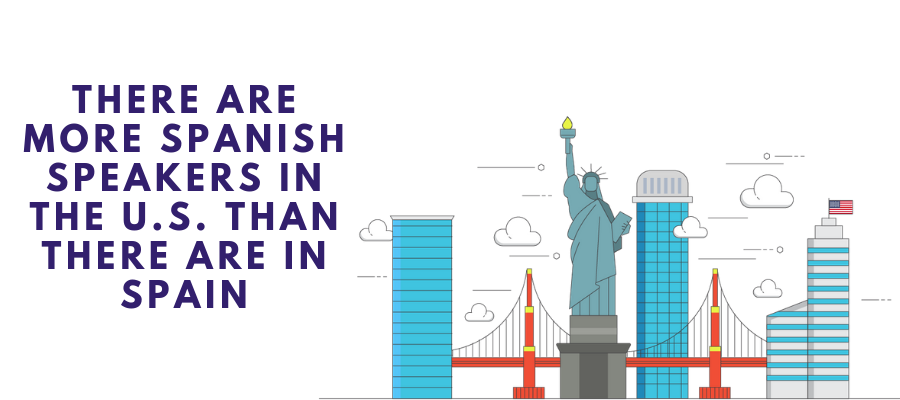 It's no surprise that with its wide global distribution, Spanish has a large number of regional dialects. One of the advantages of a full degree in Spanish and Hispanic Studies, as opposed to non-degree Spanish classes, is that an in-depth program like this will often acquaint students to Spanish dialects, such as:
Castilian: the official Spanish language, which is spoken in northern and central Spain
Andalusian: the second-most popular dialect in Spain, spoken in the south
Murcian: spoken in the Autonomous Region of the Community of Murcia, located in in the southeast of Spain
Canarian: spoken in the Spanish Canary Islands, similar to the Caribbean Spanish dialect
Latin American Spanish: spoken in most of Central and South America, including mainland Mexico, Colombia, Peru, and Bolivia.
Caribbean Spanish: found in Puerto Rico, Cuba, the Dominican Republic, and on Mexico's East coast
Rioplatense Spanish: spoken in Argentina and Uruguay, especially within the River Basin region
Equatoguinean Spanish: found in Equatorial Guinea, the only official Spanish spoken in Africa
What is Hispanic Studies?
Spanish is inseparable from the people who speak it. And a degree in Spanish usually incorporates Hispanic Studies as well. Hispanic Studies (or "Hispanism") simply means the study of the history, literature, and culture of the Spanish-speaking world, mainly Spain and Hispanic America. This, of course, includes the United States. More than 50 million Americans claim some Hispanic heritage. And the presence of Spanish-speakers in the land that is now the US actually predates English-speakers by 30 years, as Spanish explorers and colonists arrived before the British. Hispanic Studies in the US has a long tradition, and The Hispanic Society of America, the most prominent academic society in this discipline, dates back to 1904.
In a Spanish and Hispanic Studies program, students develop bicultural competence by learning about the literature, arts, history, customs, and society of the Spanish speaking world. This can mean learning about the founding of Spain, the Spanish Empire, colonialism and the struggle for independence, Hispanic diaspora, and current events. Students will also survey great Spanish language novelists like Miguel de Cervantes, Gabriel García Márquez, Roberto Bolaño and Laura Esquivel, and Jorge Luis Borges, poets like Pablo Neruda, Octavio Paz, and Federico García Lorca. Hispanic Studies students also learn about artists like Pablo Picasso, Frida Kahlo, Francisco Goya, Diego Rivera, and Salvador Dali. You may also learn about music and dances styles like flamenco, salsa, tango, and reggaeton, as well as celebrations, customs, and cuisine.
One distinction that's important to note is the difference between a Hispanic Studies major and a major in Latin American Studies or Latino Studies. A Hispanic Studies major incorporates instruction in the Spanish language, with developing both bilingual and bicultural mastery as its goal. A degree in Latin American studies or Iberian Studies focuses on the culture, history, society, and civilization of these regions. A degree in Latin American Studies is focused on the history and experience of Latino populations in the context of the societies of the U.S., Caribbean, and Latin American. All three of these majors have some overlap, of course, and all are interdisciplinary, drawing on subjects like history, linguistics, art history, and sociology.
What Classes Will I take for a Degree in Spanish and Hispanic Studies?
A degree in a foreign language falls into the domain of humanities, which is itself part of liberal arts. That means an undergraduate degree in Spanish and Hispanic Studies will be awarded as an associate of arts (AA) rather than an associate of science (AS), as as a bachelor of arts (BA) as opposed to a bachelor of science (BS). The goal of an AA or BA degree is to produce a graduate who is a knowledgable, flexible, critical thinker, with a well-rounded knowledge about the world, with a clear grasp of the basic principles of topics like psychology, sociology, and biology. To develop this broad knowledge base, students in a liberal arts degree program like Spanish and Hispanic studies will need to take a large number of general education courses. In fact, if you're earning an AA or BA in Spanish and Hispanic Studies, as many as one half of your classes will probably be general education classes, while the other half will be classes in Spanish language and topics in Hispanic Studies.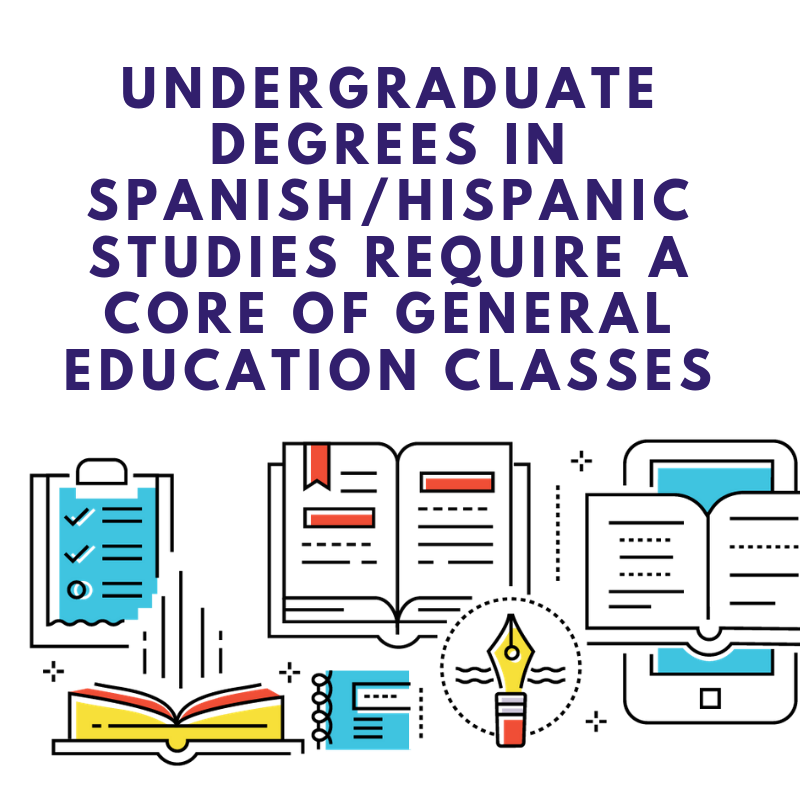 General education classes are meant to be distributed throughout several disciplines, so graduates have a balanced understanding of a wide range of topics. These generally include Social and Behavioral Sciences, Natural Sciences, and Humanities. Examples of general education classes you may take for an AA or BA in Spanish and Hispanic Studies include:
Survey of Film Studies
Developmental Psychology
Ethics and Society
Composition and Communication
Applied Statistics
Global Dynamics
Art History
Micro- and Macroeconomics
At the same time you're enrolled in these general education core classes, you'll take courses in Spanish language and in Hispanic culture, history, literature, and civilization. Many of these may be conducted entirely in Spanish right from the start. Class titles vary by school, but you can expect to see offerings like:
Spanish for Business Professionals
Spanish and Latin American Business Environments
Community Based Language Education
Hispanic Literatures of the 19th Century
Advanced Spanish Grammar
Spanish Phonetics
Spanish in the World
History and Civilization of Spain
History and Civilization of Spanish America
Advanced Spanish Translation
Introduction to Spanish Linguistics
Hispanic Studies Honors Thesis
Hispanic American Experience
Comparative Spanish, Portuguese, and Italian Linguistics
The Theatre in Spain and Spanish America
Latin American Cinema
Colonialism and 19th Century Spanish-American Studies
Literature of Social Protest in Spanish America
Will I Study Abroad for a Degree in Spanish?
It's hard to imagine studying a foreign language without taking the opportunity to visit a foreign country. Many students report that Studying abroad was the single most important part of their education, academically, professionally, and personally. There are a number of compelling and practical reasons to opt to study abroad while pursuing a degree in Spanish and Hispanic Studies.
<ul
Language fluency: total immersion in a society where Spanish is spoken means you'll be hearing and practicing Spanish all day every day. You'll learn to speak, write and even thing in Spanish quickly, and will get comfortable with different dialects and idioms.
Academic gains: You'll take Spanish language and culture classes while studying abroad, and also have the advantage of visiting places like museums, markets, festivals, concerts, and historic sites, where you can gain firsthand knowledge about the culture.
Professional development: You'll be able to make international connections with people at international businesses and schools, and to grow soft skills like flexibility, intercultural literacy, and problem-solving.
Personal growth: You'll be exposed to new and diverse people, practices, customs, and ideas while studying abroad, which is almost guaranteed to broaden your horizons, increase your ability to communicate and connect, and to strengthen your global perspective.
Because Spanish is spoken in so many places, you'll have a wide range of options in choosing where to study abroad. It's also possible to visit more than one country where Spanish is spoken as part of your study abroad experience. You may opt to study abroad in Peru, for instance, then travel by bus to perform ecotourism the rain forests of Ecuador or Brazil.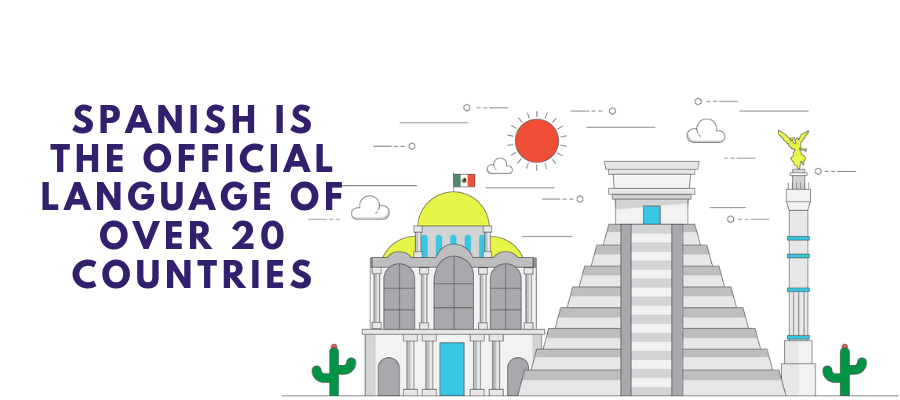 Of course, the cost of studying abroad is significant, even in places where the cost of living is low, as in Latin America. Most students who choose not to study abroad cite the expense as their reason for not doing so, and most schools take this constraint into account by making study abroad a strong recommendation instead of a requirement. If you find you're unable to study abroad, you'll still be able to pursue a degree in Spanish, and can still gain real-world practice while remaining in the US. Because so many people and communities in the United States are Spanish-speaking, you may be able to gain practical Spanish language conversation skills through work in a Spanish-speaking environment, such as a community center.
What Can I do with an Associate's in Spanish?
An associate's degree in Spanish and Hispanic Studies can stand on its own or be the starting point for further education. An associate's is the fastest (and therefore most affordable) undergraduate degree to earn; it typically consists of 60 credits and takes two years to earn on a full-time basis. As a liberal arts degree, an Associate of Arts (AA) in Spanish and Hispanic Studies will include classes in general education as well as the Spanish major. Students can expect to study the foundations of history and culture of the Spanish speaking world as well. Students will graduate with a strong ability to communicate in verbal and written Spanish, though they will not likely be fully fluent.
After earning an Associate's in Spanish and Hispanic Studies, you can go on to earn a bachelor's degree through two additional years' course work, either at the same school or another. You'll have the option of continuing your studies in the Hispanic Studies discipline, or pursuing a degree in a related field, like International Studies, Latino Studies, or Comparative Literature. If you don't want to continue in higher education, you can find entry-level work in fields where Spanish language skills are useful, such as a hotel, cruise line, school, community center, airline, or immigration services.
What Can I do with a Bachelor's in Spanish?
Most people who earn a degree in Spanish and Hispanic Studies do so at the bachelor's level. A bachelor of arts is usually considered the baseline for professional jobs, and there are twice as many American's with bachelor's degrees as associate's degrees or master's degrees. A bachelor's degree consists of 120 credits, generally speaking, and can be earned in four years with full-time coursework. Those looking to finish faster can explore accelerated bachelor's degrees, which usually take just three years to complete.
Like an associate's in Spanish and Hispanic Studies, a bachelor's in this subject will include a large number of required general education core courses in the social and natural sciences, alongside the humanities. Classes in the major will include Spanish language classes and Hispanic studies classes, covering the literature, culture, and history of the Hispanic world. As foreign-language majors, students in this subject will need to complete an oral proficiency interview in order to prove your Spanish language fluency before graduating. This requirement ensures that everyone who can list BA in Spanish on their resume can actually deliver the same high level of Spanish language proficiency.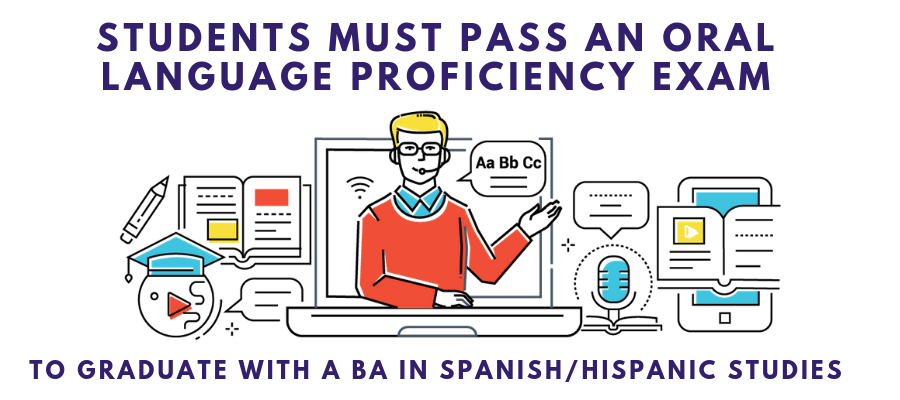 A bachelor's degree in Spanish means you're a fluent speaker, and you'll be able to find work Spanish/English translating, interpreting, and teaching. Jobs with these skills can be found in elementary and secondary schools, colleges, community centers, nonprofits, marketing, publishing, politics, and healthcare. You may be interested in working abroad with a school, nonprofit, m or private business, or you may prefer to work in the US, where the domestic Spanish-speaking population represents an important sector for marketing, human services, politics, education, advocacy, and more.
What Can I do with a Master's in Spanish?
A master's is an advanced degree (aka graduate degree), and shows true expertise in the major. A master's degree consists of 60 credits, and can generally be earned in two years of full-time study, though Accelerated Master's Degree programs offer the same instruction in a concentrated time frame of about 18 months.
A master's degree is not only more advanced than a bachelor's; it is also more specialized. Rather than learning about the Spanish language and Spanish-speaking world, as you did in your bachelor's in Spanish and Hispanic Studies, you'll be developing expertise in a specific area of the field for your master's. For this reason, degree programs for a master's in Spanish go by different titles that reflect the area of their focus. Some examples of master's programs in the field include:
Hispanic Literary and Cultural Studies
Spanish and Latin American Studies
Master's Degree in Teaching Spanish as a Foreign Language
Master's in Spanish and Latin American Literature
Master's in Spanish Linguistics and Pedagogy
To get a master's in Spanish language and culture, you'll need to have a bachelors in Spanish, or in a related liberal arts field like political science, English, or art history. If your bachelor's degree is not in Spanish, you'll need to take additional prerequisite coursework so that you'll start off the program at the same level of fluency and cultural competence as your peers. A master's typically takes two years to complete when taking classes on a full-time basis, although an Accelerated Master's Degree can be as short as just 18 months, while a part-time program takes longer. For a master's degree, you'll take graduate-level courses and complete a Spanish-language senior thesis, project, or comprehensive examination.
An existing bachelor's degree is a requirement for a master's degree. To get a master's in Spanish or Hispanic Studies, you won't necessarily need a bachelor's in Spanish, but you will need to meet program prerequisites. If you hold a bachelor's in another area, such as English, History, or Political Science, you'll need to take courses in Hispanic Studies (specified by each master's program) that will put you on even footing with your classmates. All students of a master's in Spanish or Hispanic Studies will also usually need to prove their Spanish language fluency by taking a foreign language exam in their first semester.
With a master's in Spanish, you'll be eligible for jobs in the safe fields discussed above, such as translation, hospitality, publishing, advocacy, but you'll be eligible for higher-level roles in planning, management and administration. A master's is a great basis for jobs like International Aid Director, Immigration Services Coordinator, Curator, Foreign Exchange Program Officer, International Business Advisor, or International Development Worker. You'll also be eligible for jobs teaching Spanish and Hispanic Studies in secondary schools, or as an adjunct professor at the postsecondary level. However, PhD-level job applicants are given definite hiring preference in Colleges and Universities, particularly in humanities fields such as foreign languages.
What Can I do with a PhD in Spanish?
As noted above, a PhD is of great importance in getting hired for positions in academia. This degree shows the highest-possible level of expertise in the field. Just 4.5 million out of the nation's 330 million citizens hold PhDs, putting these degree holders in a small, elite class of highly-qualified scholars.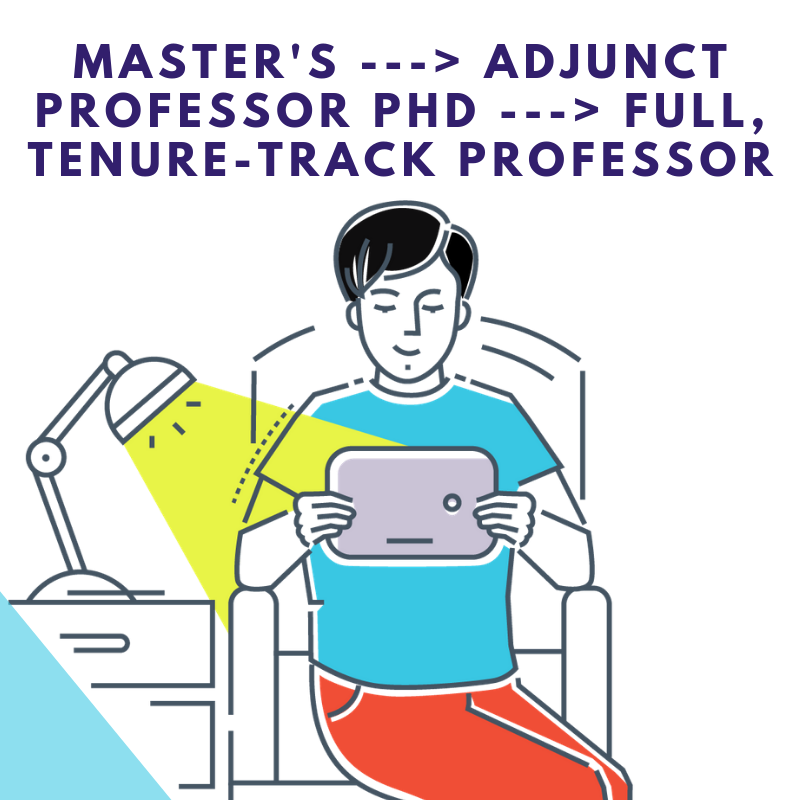 To provide in-depth education and to separate out only the most dedicated experts, the PhD process is designed to be long and rigorous. Students pursuing a PhD in Spanish and Hispanic Studies complete graduate-level coursework tailored to their area of interest within the field, such as 19th-century Spanish Literature, or Spanish Linguistics. They then work with a thesis advisor to select a specific niche area in which to conduct original scholarly research. They spend years researching and writing on their thesis topic, then defend their findings before an expert panel and publish their results. The entire sequence can take between 3-7 years. At the end of this long process, a PhD holder will be qualified for jobs teaching Spanish and Hispanic Studies in colleges and universities as a full, tenure-track professor.
Further Reading: