In a role as a medical assistant, you would constantly be working with patients in the setting of a healthcare facility. As one of the fastest online associate's degrees you can earn – with some schools offering accelerated programs that take as little as 19 months – this degree is a great option if you want to work in the rapidly growing healthcare industry but don't want to spend several years in school. Some of the best online and in-person medical assisting programs give you a head start on acquiring the hands-on experience needed to succeed in the field through residency experiences, externships and job placement assistance.
The Importance of Hands-on Experience in Medical Assisting
Real-life experience is crucial in the field of medical assisting. In fact, some medical assistants learn the profession entirely through on-the-job training, with no education beyond a high school diploma, the United States Bureau of Labor Statistics (BLS) reported.
If you want to prepare yourself for the best job prospects in the field of medical assisting, though, it's often a wise choice to attain an associate's degree or other formal education in medical assisting and to begin gaining real-life experience in the field before you graduate. Although you should still expect to undergo some on-the-job training to learn specific procedures and practices used at the facility where you are hired for your first job, having knowledge of how to perform the hands-on work of medical assisting means that you bring valuable skills to the table.
With an associate's degree, you would be in good company – among the 18 percent of the occupation with this education, according to O*NET. Post-secondary certificates account for nearly two-thirds of the occupation. Just 10 percent have only a high school diploma.
The Amount of Help Gaining Real-Life Experience Depends on the School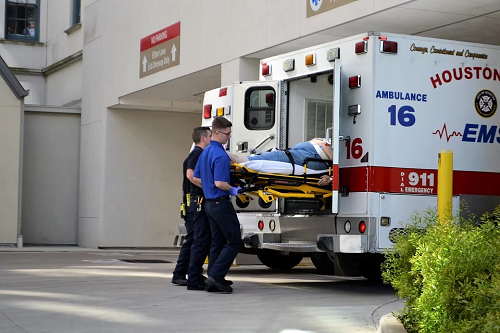 IMAGE SOURCE: Pixabay, public domain
How much your school will help you get real-world medical assisting experience varies. Some schools help you a lot, devoting a portion of the degree program to hands-on training, while other schools leave that responsibility to the students.
In some standout associate's degree programs in medical assisting, your education isn't limited to learning inside the classroom. Through the residency training integrated into your degree program, you gain your first hands-on experience in the healthcare field. A residency in medical assisting introduces you to the practices used to accurately take patients' vitals as well as to perform simple laboratory tests and give injections. Interpersonal skills are among the most important abilities a medical assistant can have, according to the BLS. Learning how to communicate with patients, doctors and other members of the healthcare team is another valuable skill that may be covered in a medical assisting residency experience.
Hands-on training in a medical assisting program can be integrated throughout your curriculum or condensed into an intensive weekend-long experience. The format of your practical experience matters less than how much you actually learn.
Externships in Medical Assisting
Externships are also common in associate's degree programs in medical assisting. An externship, like an internship, sends students out into the field – in this case, medical facilities – where they work and learn with established health professionals. An externship may focus on learning certain lessons or take more of a shadowing role in which you observe health professionals in action. Externships are usually shorter than internships, according to Forbes, and can last anywhere from a few days to several weeks.
In most instances, externships are mandatory parts of the curriculum and are unpaid. Your school may be more or less involved in finding an externship opportunity for you.
Finding Your First Job in Medical Assisting
Medical assistant is a flourishing career field, with the BLS predicting a much faster than average growth rate of 23 percent over a decade for this occupation. That job growth should result in 154,900 new positions. Given the positive job outlook, finding a medical assistant position shouldn't be difficult. However, candidates who have professional certification should have the best chances of getting the jobs they want, according to the BLS.
Many medical assisting programs will help you find your first job. This help may be through direct job placement services or indirectly, through preparing you to sit for the certification exam and covering the costs of exam preparation materials and certification as part of your tuition. If you want help from your school in getting your first medical assistant job, you should look for a school that has a high job placement rate. Even schools that don't offer official job placement services for medical assisting students may offer resources such as listings of available opportunities in the field. Many students even find permanent positions at the facility where they completed their externships or at least develop connections through this experience that help them with networking.
Medical assistants work in settings such as primary care facilities, chiropractors' offices, medical laboratories and retirement communities. They may pursue career paths like specialized medical assistant, administrative medical assistant and phlebotomist.
Additional Resources
Top Associate Degree Programs in Medical Assisting and Administration
What Associate's Degrees Are Good For A Career In The Health Care Industry?