When deciding what associate's degree to pursue in your nursing education, it is helpful to distinguish between the three primary types of associate degree available. There is an Associate Degree in Nursing (ADN), an Associate of Science in Nursing (ASN), and an Associate of Applied Science in Nursing. So what is the difference between these three degrees?
RELATED: 25 Fastest Online Associates Degree Programs
While there may be little difference between the professional outcomes offered through each of these degree paths, there are notable differences in the student experience of each degree type. These differences occur primarily on the level of program prerequisites, education philosophy, and to a lesser extent, subject areas of coursework. While all three degree paths–the ADN, ASN, and AAS–will see students prepared to take the NCLEX for licensure as an registered nurse (RN) or licensed practical nurse (LPN), the path to get there will vary. 
The Associate Degree in Nursing (ADN) for instance is a more general denotation for an associate of nursing degree and simply implies a concepts-focused curriculum. An ADN program may employ an approach to coursework that is more similar to a liberal arts education. The Associate of Applied Science (AAS) usually implies a curriculum designed to meet industry needs and demands. An AAS program will likely emphasise research methods and current data trends. The Associate of Science in Nursing (ASN) however, distinguishes itself in several ways. Students can expect an ASN to deliver coursework across a broader spectrum of study, including areas of social science, psychology, and physiology–depending on the specific program. 
In almost every case students should place far more importance on exploring the identity of a specific nursing program, rather than attempting to divine its identity from the title of the associate degree on offer. In other words, it is best to avoid assuming differences between an AAS, ADN, or ASN degree, since these differences may not apply at all in a university's unique implantation of them. To assist in the process of identifying the best nursing programs, we have compiled a ranking of the country's best online associate of science in nursing programs. The summary section of each school will explore the unique traits of the program and its particular curriculum design in order to help students find their ideal program. 
Ranking Methodology
To ensure an objective validity to the following ranking, each school was assessed according to various performance and quality metrics. Schools earned points according to the following three areas:
Graduation Rate

Earning Potential of Graduates

Overall Quality of Institution 
It is important to note however, that while these schools have been organized into a numerical ranking, the 20 schools included represent the top programs in the country. And so what may constitute the ideal program for one student may differ from what makes an ideal program to another. With this in mind, students should refer to the summary section of each school, and the program's web page, in order to determine which program best fits their career goals and personal interests. 
1. Excelsior College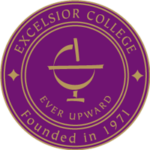 Excelsior College offers two primary Associate of Nursing degrees in the form of an Associate of Science and an Associate of Applied Science. In both associate degree programs, students will progress at their own pace through 8-week fully online courses. The two degree paths are virtually identical except for a slight variation in general education course requirements and the number of credit hour requirements. 
In either program, students will be prepared to pass the NCLEX exam in order to obtain licensure as a Registered Nurse. Excelsior's nursing program distinguishes itself through a clear commitment to faculty involvement and advisor oversight. Despite the online format of the degree program, students will receive guidance and oversight to ensure they are on the right path and are meeting desired performance goals. 
2. Nightingale College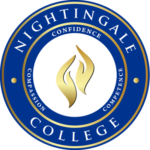 Built on the principles of Confidence, Competence, and Compassion, Nightingale College offers an Associate Degree of Nursing (ADN) fully accredited by Accreditation Commission for Education of Nursing (ACEN). The program is designed with flexibility in mind, and offers numerous course formats to accommodate students with demanding commitments. The program is offered in traditional, fully-online, or blended formats, so students can choose the format that best matches their schedules and interests. 
The program's curriculum provides students with a strong conceptual base of knowledge tempered by real-world skill-building that is tested in both real and simulated clinical settings. Nightingale employs state-of-the-art technology to ensure that online students receive the same quality of education as traditional students in the classroom. The program lasts 20 months when earning a GE in conjunction and lasts 16 months without it, making it one of the most efficient programs on this list. 
3. University of Arkansas Community College-Batesville

The University of Arkansas Community College at Batesville offers a robust selection of healthcare degrees. Students can choose from any of the following fully-online degree programs: 
Registered Nursing (LPN, RN, or Prelicensure Generic Entry)
Practical Nursing 
Nursing Assistant
EMT-basic
Paramedic
The nursing program in particular distinguishes itself through a recent change in teaching philosophy that made headlines. Starting in 2019, the program shifted away from the traditional model of nursing education, which was cited to overwhelm students with a cumbersome content load. In its place, students will instead progress through a concepts-based curriculum that seeks to prioritize principle of information over quantity of information, so that students might learn the systems behind core concepts. 
This program represents a unique departure from the dominant paradigm and gives students an opportunity to move away from rote-memorization that has defined similar programs for decades, and instead focus on the theoretical and philosophical components to relevant information. Students who prefer this type of thinking will find this program to be a rare opportunity. 
4. Midway University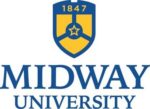 Midway University prides itself on generating top-tier nursing professionals, a fact evidenced by the early recruitment of the university's students before their graduation. Midway offers an Associate Degree of Nursing (ADN) that can be completed entirely online and prepares students for the NCLEX-RN certification exam. 
The ADN program prepares students to excel in a wide array of positions, such as those held by recent graduates: 
Staff Nurse on Medical-Surgical Unit
Cardiovascular Unit 
Neurological Unit 
Pre and Post-Partum Units
Pediatrics Unit 
Intensive Care Units
Students will explore a curriculum designed with two primary objectives in mind. First, students will develop a strong conceptual base of knowledge in the classroom environment. Second, students will master skills in a clinical environment that will help distinguish from competition in the job market after graduation. Students who value a career-focused nursing program will likely find this program to be an ideal option. 
5. Herzing College

Herzing College offers an Associate of Science in Nursing (ASN) that is designed to accommodate students who wish to incorporate online education with traditional learning in a clinical environment. With general education courses offered online, students can complete the bulk of coursework at a flexible pace from the convenience of one's own home. To offer clinical training however, Herzing employs a regional network of healthcare institutions for students to complete real world clinical training. 
The program is also designed to accommodate students looking to transition from a Licensed Practical Nurse to Registered Nurse through transitioning previous education to count towards credit hours, in order to speed up the transition and to reduce the expense. The ASN program itself can be completed in less than two years. Students typically take 20-24 months to complete the 72 credits. While not quite as flexible as a fully online program, students who can take advantage of the regional networks offered  in Florida, Alabama, and Ohio will be hard-pressed to find a better hybrid program. 
6. Rasmussen College
Rasmussen College is accredited by the Higher Learning Commission and offers students a hybrid Associate Degree of Nursing (ADN). Rasmussen is the #1 educator of ADN graduates in the country, a title earned through committed faculty and high-tech online learning. The hybrid degree allows students to benefit from both the flexibility of online learning, and the personalized, high-investment learning of a face-to-face clinical environment. 
Rasmussen employs some of the industry's finest simulation technology to bring the real-world challenges of a hospital environment to the student with the click of a mouse. Peer-group collaboration is also made possible through online-learning projects, which is designed purposefully to condition strong communication skills, so that students will be well-groomed for success in the job market. 
With four start dates annually and a run-time of just 18 months, Rasumussen's ADN program is one of the most efficient programs around. Students who prefer the hybrid learning format will find this program to be a top contender. 
7. Northwest Technical College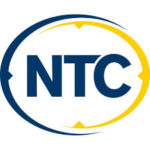 Northwest Technical College offers an array of nursing degree options, nationally accredited by the Accreditation Commission for Education in Nursing (ACEN). Students may choose from several nursing degree options depending on previous experience and career goals: 
Nursing Assistant Track
Practical Nursing 
Associate of Science in Nursing – LPN Step-in (LPN to RN)
Associate of Science in Nursing – RN Track
With these four degree paths, students will find each major entry point into the nursing career. The Associate of Science in Nursing (RN Track) is also designed to help students seamlessly transition credits and experience into a Bachelor of Science in Nursing, or even a Master of Science in Nursing down the road. 
The Associate of Science in Nursing (RN Track) takes 2 years to complete and combines on-site clinical participation with online general education coursework. Curriculum is organized in such a way as to accommodate students with even the most demanding schedules. 
8. Rochester Community and Technical College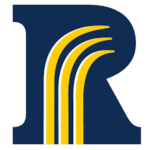 Rochester offers an Associate Degree of Nursing (ADN) that incorporates a blended program format, employing elements of both online education and traditional learning. There is also an LPN-mobility Track which is designed to accelerate a student's transition from LPN to RN. The ADN track however, is designed specifically to achieve learning outcomes inline with success in the role of a registered nurse. 
The ADN track focuses on laboratory precision, clinical exercises, and strong concept-building in the classroom in order to train students how to handle the high-risk environments of the registered nurse profession. The programs fundamental learning outcomes can be organized into the following objectives: professionalism, critical thinking, caring, collaboration, and nursing intervention. With these objectives in place, the program is designed so that graduates will not only perform the tasks required of them, but thrive in doing so. 
9. Northwestern Michigan College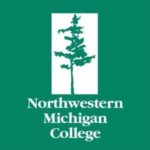 Northwestern Michigan College offers an Associate Degree Nursing (ADN) program with the specific goal of training highly skilled registered nurses. With the registered nurse position making up 2.5 million jobs in the United States, Northwestern Michigan College sets its program mission to educate the next generation of leaders within this job market. 
The ADN program can be completed entirely online through an asynchronous learning format, which means that each student completes coursework relative to their own pace and scheduling goals. Peer collaboration is achieved through simulated clinical environments, which reward clear communication and efficient collaboration. 
For students with previous nursing experience, there is also an LPN to RN program that is designed to make this transition as efficient and affordable as possible through employing a generous credit-transfer policy. Students may also choose to pursue an LPN program. 
10. North Central Missouri College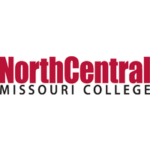 North Central Missouri College offers a variety of options for the nursing student. Both online options and traditional on-campus options provide students with the ability to choose their best fitted option. The programs located in Trenton and Maryville offer an accelerated LPN to RN program, which offers a potential completion time of just 9 months, making it one of the fastest transitional programs in the country. 
Also on offer is the online variant of the Associate Degree of Nursing (ADN) program. While coursework is completed online, students must ensure that clinical rotation requirements can be met. This program distinguishes itself however, in its liberal arts education. According to the program's objectives, the liberal arts curriculum is designed to instil a strong foundation of critical thinking and an awareness of culture in its graduates. 
11. Minnesota West Community and Technical College

Minnesota West Community and Technical College offers an Associate of Science in Nursing program. This program is designed to be a mobile point of entry for students with an LPN earned from another nursing program, or through Minnesota West's LPN program. Students can complete this program entirely through an online curriculum, or through the traditional curriculum on-campus. 
The difference between the two curriculums however, is solely in the form of delivery. Minnesota West takes great pride in the quality of its online programs, which employ asynchronous schedule formats to accommodate even the busiest of student schedules. Students of the ASN program will take the same tests, study the material, and work with the same instructors as their on-campus counterparts. Online students will be given the same care and attention as students in the classroom, a guarantee that similar programs are less eager to make. 
12. Washtenaw Community College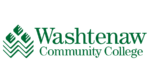 Washtenaw Community College (WCC) is one of just 16 nursing programs nationwide to earn the honor of the title, "Center for Excellence in Nursing Education." And with its recently opened state-of-the-art simulation lab, WCC has solidified itself all the more as one of the best nursing programs available. Aside from these stellar accolades, WCC offers more Associate of Nursing degree options than many other schools: 
Associate in Applied Science – LPN to RN
Associate in Applied Science – RN
Associate in Applied Science (Completion Associate) – RN/EMU BSN
Associate in Applied Science (Management BS Associate) – RN/EMU Technology
Associate in Applied Science (BSN Associate) – RN/UM 
Students will earn their AAS through a combination of online courses and traditional learning. This program represents a more competitive program than many on this list, permitting  only 100 students annually. Accepted students will enjoy some amazing perks however, such as its simulation lab, can experience thousands of simulated clinical emergencies in real-time. These simulations are designed to force quick thinking and encourage peer collaboration in order to prepare students to excel as registered nurses in a high-stakes team environment.  
13. Renton Technical College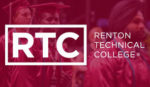 Renton Technical College offers a program designed specifically to train Nursing Assistants. Graduates of the program work in healthcare facilities, retirement homes, long-term care facilities, or at-home care operations. The nursing assistant certification has a twofold function, on the one hand it prepares students to work in a healthcare environment, and on the other hand it constitutes as the beginning education for what might later transition into an LPN or RN education.
Students earning this certification will practice their skills in a variety of environments, both in real time and in simulation. Students in this program can also choose to pursue the RTC/VMC health coaching program. In this 11 week program, students will learn how to become public educators of health and how to promote fitness and overall physical wellbeing. 
14. Harcum College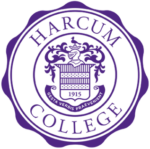 Harcum College offers a well-designed nursing program through which students may earn an Associate of Science in Nursing (ASN). The ASN is completed through a combination of traditional learning and online coursework. Beyond traditional coursework, supervised clinical experiences help to train students to employ quick thinking in high-stakes situations–where lives can quite literally be at stake. 
Harcum distinguishes itself through a commitment to an education philosophy that prioritizes conceptual frameworks. For instance, ASN students will learn to view patients on a health-illness continuum which denotes a more complex and realistic system, as opposed to the black and white paradigm of illness and health as polar opposites. To meet the needs of the individual, and to help the individual stay within the bounds of their desired health goals, ASN students will study holistic health practices along with the accepted best practices of the real-world. 
Students who maintain an interest in holistic health philosophies will likely find its inclusion in this program to represent a rare opportunity. Similarly, students who prefer a more philosophical and concept-based education will feel right at home in this program. 
15. Hutchinson Community College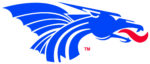 Hutchinson Community College offers a host of fully-online nursing degrees for the prospective student. There are six total degree variations on offer including: 
Associate of Applied Science – LPN to RN Bridge 
Associate of Applied Science – LPN to RN Traditional Bridge
Associate of Applied Science – Paramedic to RN Bridge
Associate of Applied Science – LPN (Cert C)
Associate of Applied Science – LPN Part-time (Cert C)
Associate of Applied Science – RN Traditional
As listed–there are a number of entry points for a student with an LPN degree to transition to an RN degree as efficiently as possible. 
The AAS RN program consists of two years of intensive study, incorporating both conceptualization and theory, as well clinical evaluations and laboratory testing. The program is accredited by the Kansas Board of Nursing and the Accreditation Commission for Education in Nursing. Program curriculum is also designed with the intention of providing the groundwork for a student to pursue a Bachelor of Nursing after graduation. 
Hutchinson's nursing program recognizes the fact that Registered Nurses function in an astoundingly diverse set of roles throughout their careers, and as such great care has been given to ensure that students in the AAS program receive an interdisciplinary education capable of preparing students for the vast variability of skills and responsibility these positions entail. 
16. East Mississippi Community College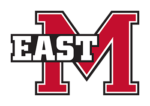 East Mississippi Community College (EMCC) offers two primary degree paths for the prospective nursing student. There is a generic Associate Degree of Nursing (ADN) that is designed to accommodate entry-level students and train them into registered nurse professionals. There is also an accelerated track for students with a LPN certification, which transitions quickly into an RN. 
ADN students will enjoy a highly focused mission of curriculum and teaching philosophy, that is, to encourage innovation in the pursuit of lifelong health and wellness. While many programs become consumed by the data-based exploration of acute symptoms and disease, EMCC's students will learn to focus on the individual's life as a whole, rather than be limited by a focus on immediate symptomology. 
Despite employing innovative perspectives, EMCC is a career-focused institution and brandishes some of the most impressive student-success metrics in this ranking. While 60% of students finish the program, 100% of graduates passed their NCLEX certification exam. Moreover, 90% of graduates are employed by the time of graduation, a statistic of which many comparable programs would be envious.
17. Jefferson Community College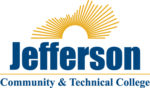 Jefferson Community College offers boths a general associate's of nursing, as well as an accelerated summer bridge program (LPN to RN). Applicants to the Associate Degree of Nursing (ADN) program will be reviewed by the Selective Admissions Committee based on a range of factors to determine the applicant's admittance or rejection into the program. This committee is a clear indication of the program's competitive nature, as well as its prestige respectively. 
The ADN program employs a career-focused curriculum, which is designed to prepare students for the real-world demands of the industry, so that students know what to expect after graduation and how to achieve desired success. Jefferson Community College is notably competitive for nursing applicants, mostly due to its highly impressive metrics of student success in this regard. 75% of students complete the program, 89% of students pass the licensure exam, and 92% of students were employed as an RN within 6 months of graduation. 
18. Columbus Technical College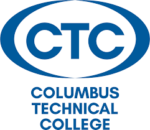 Columbus Technical College's Division of Health Sciences and Nursing hosts a wide array of health-minded degree programs. Among the degree programs on offer is the Associate Degree of Nursing (ADN), which consists of 70 semester-hours and is usually completed in 2 to 3 years. A summer bridge program allows students with an LPN certification to earn their RN certification quickly and affordably. ADN students without previous LPN experience will progress through a curriculum designed to instill an interdisciplinary understanding of health and illness, and the conceptual frameworks for each. 
CTC's ADN program also prioritizes the responsible management of resources. Because the success of a registered nurse often depends on how well they can make use of the tools and resources made available to them, ADN students will learn how to work with team members and use all available information in order to achieve the greatest outcome. To this end, clinical projects often prioritize clear communication and efficient collaboration to ensure that ADN graduates understand how to function as a member of a team. 
19. Metropolitan Community College
Metropolitan Community College specializes in adult and distance education through online programs. Among these online programs on offer is the Associate Degree in Nursing, which can be completed entirely online. Students can rest assured that the same standard of academic rigor is held for online coursework as it is in for work in the classroom. And online instructors are likewise specially trained in the delivery of online curriculum, so as to guide students, answer student questions, and prompt discussion–to an equal or even greater extent than offered in a classroom, since online learning formats often allow multiple students to engage at once, a liberty less common in the classroom. 
Metropolitan Community College employs cutting-edge online technology through a partnership with Ed2Go, ProTrain, and VisionPoint. With these state-of-the-art technologies in place, students of the ADN program can expect coursework to take the form of interactive videos, peer group video conferences, and other media formats designed to encourage student engagement and facilitate collaboration between peers. 
20. Columbus State Community College

Columbus State Community College offers a number of degree options for the prospective nursing student. These degree programs offer both traditional learning formats and a blended format, which incorporates traditional classroom curriculum in tandem with online learning components. Students may choose from an Associate of Applied Science in Nursing (AAS), Nurse Aide Certification (STNA), or an Licensed Practical Nurse program. 
AAS students will complete the necessary prerequisites to become a registered nurse, and will benefit from a stellar faculty. The AAS program faculty are industry veterans who have their finger on the pulse of the registered nurse's market and can advise nursing students respectively. This guidance is taken to greater heights in the Student Nursing Association, which facilitates the mentor-mentee relationship. These relationships continue on even after graduation in the Nursing Alumni network, which sees professionals continue to support each other in the real world. This program is ideal for prospective RN students who are interested in building a close-knit professional network.