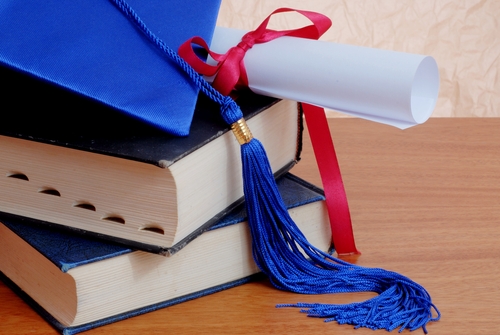 Cybersecurity is the protection of computer systems and networks from cyber attacks, and many aspiring cybersecurity professionals wonder if an associate's degree is useful for getting a job in cybersecurity. While many cybersecurity jobs require at least a bachelor's degree, several excellent cybersecurity jobs can be obtained with an associate's degree.
RELATED: 25 Fastest Online Associates Degree Programs
An associate's degree is especially popular because the graduate can join the workforce in two years rather than four and can advance to higher-level positions with work experience. Here is some important information on cybersecurity as well as some cybersecurity jobs possible with an associate's degree.
RELATED: The 20 Best Masters in Cyber Security Online
Why Cybersecurity is Important
Almost every day we can turn on our televisions and hear a report about a company suffering from a cyberattack. According to a 2017 Cost of Cyber Crime Study, the average company is hit with cyberattacks 130 times per year. One of the largest security breaches of all time occurred in 2016 when 130 million Yahoo accounts here hacked.
Hackers stole the information from more than 57 million drivers in 2016 according to a report by Uber. The number of targeted breaches in the United States is increasing by 27 percent every year. These are just a few of the many things that have happened due to insufficient cybersecurity and reasons why cybersecurity is so important.
Is an Associate's Degree Useful for Getting a Job in Cybersecurity?
Of all the degrees offered today, the bachelor's degree is probably the most popular for many careers, including cybersecurity jobs. This is not to say that it's the only degree because many students are pursuing an associate's degree as part of their goals to work as cybersecurity professionals. One main advantage of an associate degree is that it puts the candidate in the workforce much quicker and for less money.
Many associate's degree graduates obtain jobs in cybersecurity fields, gain some work experience and advance to higher positions in the company. The associate's degree also acts as a great stepping-stone towards a bachelor's or graduate degree after the individual has obtained some work experience.
Cybersecurity Jobs Possible with an Associate's Degree
One of the great things about cybersecurity jobs is that cybersecurity is needed everywhere, which means that this type of job is available all across the world. Some cybersecurity jobs may even be able to be done online from home. Here are a few entry-level jobs an individual may pursue with an associate's degree. Some of these positions may involve working for the government, while others may be through privately owned businesses or companies.
Network or Information Technology Security Analyst – This professional is responsible for analyzing, monitoring and solving a company's online security problems or issues. If any potential computer security issues are present, it is up to the network or IT security analyst to not just identify these issues but also stop them from occurring. They prevent security breaches by implementing software, procedures and policies aimed at making the computer system more secure.
Cybersecurity Associate – This trained professional uses his or her internet security skills and knowledge to help organizations protect their information and data from potential attacks. Cybersecurity associates are constantly looking at the computer systems, observing areas where a security breach could happen and implementing preventative measures to ensure the attack cannot occur.
Cyberthreat or Cybersecurity Analyst – As the name implies, the cybersecurity analyst will analyze a computer system to determine its needs and meet with management to develop internal procedures to not only identify potential cyberattacks but also to prevent them. If the company were to be notified of a potential attempted breach, it is up to the cybersecurity analyst to determine if the threat is real or a false alarm.
Information System Security Officer – This position is ideal for individuals interested in using their cybersecurity skills to help businesses develop and maintain their internet-based security systems. Their duties may also include audit log review, incident response and the integration/handling of the company's entire computer systems.
Cybersecurity Penetration Tester – This job is ideal for an individual with knowledge of hacking and an interest in putting those talents to good use helping a business. The cybersecurity penetration tester's job is to try to gain access to a company's network. By doing so, the tester can determine where the weak spots are located and how to fix them and prevent further security issues.
Graduates of associate's degree jobs in cybersecurity often pursue work as information security analysts, a job that's expected to grow 32 percent between 2018 and 2028 according to the U.S. Bureau of Labor Statistics. While this position generally requires a bachelor's degree, candidates with an associate's degree in cybersecurity may be hired as well, which can be the start of a demanding, exciting, challenging and lucrative career.
Related Resources: 
What Is the Benefit of a Degree in Cybersecurity vs. Network Security?
What Can I Do With a Computer Science Degree?
50 Highest Paying Associate Degree Jobs
For Further Reading: 
What Degree Do I Need to Be a Crime Analyst?