"I really think that if we change our own approach and thinking about what we have available to us, that is what will unlock our ability to truly excel in security. It's a perspectives exercise. What would it look like if abundance were the reality and not resource constraint?" — Greg York
That York quote is indicative of many neglected aspects of our society, but it certainly applies to Cyber Security.
First things first: you deserve massive respect for taking the time to read this. It means you want to earn a degree and enhance or redirect your career, and you're willing to do the legwork to make it possible. Not everyone can say that.


Here at Degree Query, we've worked diligently to offer you a litany of resources that will help you decide on and choose educational and career paths. We've covered so many different disciplines and urge you to explore all of your options.
But you're here for the highest paying degrees and jobs in Cyber Security, so let's get to it!
Cyber Security is now among the most essential and understaffed sectors of the American economy. In recent years we've seen Facebook hacked, compromising data from 50 million users. Hackers stole data of 143 million Americans from the records they took from the credit report agency Equifax. Hundreds of millions of these records were sold on the black market. Experts found that the attack was entirely preventable if Equifax had taken the proper measures to protect their users' data. These were major (albeit brief) news stories. They're indicative of a much larger problem. In 2018 experts estimated that cybercrime would cost the world $6 trillion annually by 2021. In 2017, it cost humanity $3 trillion.
Most organizations that rely on digital information (virtually all of them) either want to build or have contracted out their cybersecurity and information assurance work to qualified professionals. That's where you come in. By completing a Cyber Security program, you'll get the training necessary to fill these vital, highly demanded roles. Just how much demand is there? We'll go into further detail in conclusion, but The United States Bureau of Labor Studies reported there were 112,300 Information Security Analysts in 2018. This is predicted to jump by 32% between 2018-28, creating 35,500 new roles. This is just one position within Cyber Security.
So what do Cyber Security professionals do? Many things, but chief responsibilities and requirements include:
Designing secure systems and networks.
Preventing unauthorized access to any digital properties, whether that's organizational information, systems, networks, or other resources.
Working effectively within organizational limitations.
Taking charge of disaster recovery and investigations after security breaches or systemic failures.
Helping organizations reach their goals through Information Assurance or Cyber Security.
Have an understanding of and experience in at least some of the following: data analysis, fundamental scripting/programming, networking, system administration, cryptography, IT systems, and policy, legal, ethics and compliance issues.
These are broad strokes, and there are more specific responsibilities depending on your particular role in the field. Whatever path you choose, it begins with a degree program in Cyber Security. To do this work, you'll need at least a Bachelor's degree. The disparity between demand and supply, and the intricate, complex, and essential nature of the work mean Cyber Security offers high pay to qualified workers. Let's use the example of Information Security Analysts (more on them later). Their 2019 median wage was $99,730 annually. The top 10% of these workers made over $158,860 that year.
In this guide, we'll inspect high paying roles in the field and the degrees that qualify you for them. We'll share the work we've done at Degree Query on Cyber Security and Information Assurance, and we'll explore applicable employment and payment statistics. Before we dive in, ask yourself and consider the following as you read this guide, and search for a Cyber Security degree:
 What are your career and educational experiences? What are your natural strengths, and where do you need improvement?
  What are your innate talents and ingrained skills?
To succeed in Cyber Security, you'll need a certain amount of natural computer science aptitudes. That means strong logic and problem-solving skills, along with resilience in the face of omnipresent obstacles. A knack for math proficiency will also be instrumental.
What's your ideal position in Cyber Security? What responsibilities and competencies would you want to fulfill? What degree does it require?
Many jobs in the field require a Bachelor's, but some demand a graduate degree. A Master's in Cybersecurity correlates to far higher pay.
What are your long and short term goals? How will a specific degree program help you achieve them?
What delivery format would you like to use to earn your Cyber Security degree?
There are Cyber Security programs online, in-person, and in hybrid forms that combine the two. Because so much of the labor is done virtually, Cyber Security lends itself to online learning.
How much time do you have for a Cyber Security degree daily, weekly, and in total, before you complete it?
Different programs will take longer or shorter to complete. Many have different delivery schedules to allow motivated students to finish quicker, let busy students take their time, and work around professional adults' schedules.
How much can you spend on a Cyber Security degree?
There are cheaper and more expensive CS degree options, but the cost of a degree in Cyber Security may be prohibitive for some students.
 If you need to borrow money, where will you borrow it from? How much will you need?
Always prioritize public, low-interest loans over private, adjustable-rate ones.
 Where do you want to study and live, before, during, and after earning your degree?
Cyber Security professionals are demanded throughout the country and world. However, let's say you want to work for the government. By selecting a Cyber Security program in the D.C., Maryland, and Virginia (DMV) area, you'll have opportunities to network with government agencies, and likely professors or faculty that have connections to government jobs.
Is the program you're considering certified by the National Centers of Academic Excellence in Information Assurance/Cyber Defense CAE IA/CD? Schools that receive this designation from the NSA and DHS have demonstrated collaboration, research, outreach, and multidisciplinary scientific education about information assurance and cyber defense.
What specializations or focus areas does a Cyber Security degree offer? How would a specific specialization help you achieve your career goals?
This is just a taste of the issues to consider when searching for a degree. Add any others you feel are useful and try to answer them for prospective programs or your overall goals and parameters throughout your degree search.
By writing out answers to these questions, you'll elucidate your objectives, needs, and how useful individual programs are for you.
Let's look at some of the highest-paying jobs in the field:
DegreeQuery.com is an advertising-supported site. Featured or trusted partner programs and all school search, finder, or match results are for schools that compensate us. This compensation does not influence our school rankings, resource guides, or other editorially-independent information published on this site.
What are the Highest Paying Jobs in Cyber Security?
Computer Network Architects: In these roles, you'll work with various systems, including computer networks and data communication systems, to ensure their security and functionality. You'll model, analyze, plan, develop networks and communication systems, implement them, and measure their effectiveness. Throughout, you'll work within whatever resource parameters your organization provides and will likely advocate and achieve improvements. People in these roles work for organizations of all kinds and sizes. They understand the technical and business aspects of an organization and work with a variety of peers and junior employees. BLS reports that Computer Network Architects made a 2019 median salary of $112,690.
Cybersecurity Engineer: People who work in these positions protect organizations and their systems from hacks and other cyber-attacks. They guard data, build systems to protect it, and stay on top of the latest means of unauthorized entry that cybercriminals use. They may also work on breaches that can occur from systems failures or natural disasters. People in these roles must liaise with other professionals, some with technical experience and others without. The approximate average salary for these roles is $106,000 annually.
Software Developer/Engineer: Software Engineers or Developers design, create and monitor software and its applications. They might directly program, supervise programming, monitor performance, and evaluate productivity. They might also design and implement new features and programs into existing software. They consult with staff and superiors to guarantee software meets organizational goals, report on results, make recommendations to fine-tune software, and much more. In Cyber Security, they work to built new software and tools that can protect digital information. BLS found the median pay in 2019 for Software Developers was $105,590 annually. (Learn more about which degree is best for a software engineer.)
Vulnerability Analyst/Penetration Tester: People in these positions find weaknesses in networks and software then assist in correcting them. They create risk-based mitigation tactics for operating systems, networks, and more. They review and approve requirements that govern information security protocols for organizations.  They also scan networks to find where network attacks would be most effective and assess individual workstations, servers, and network hosts to determine their vulnerabilities. An approximate average salary for these roles is $103,000 annually.
Systems Engineer: Systems Engineers supervise and monitor systems and their infrastructures. This means installing, configuring, assessing, and upholding software, operating systems, and other system management tools. They guarantee the highest levels of system functionality and infrastructures are available given organizational resources and limitations. In short, they build, maintain, and problem-solve an organizations' digital infrastructure. People in these roles demonstrate stellar technical abilities and exhibit elite levels of availability, performance standards, and of course, security. An approximate average salary for these roles is $77,000 annually.
Information Security Analysts: People in these roles analyze, plan, and enact the security measures required to protect organizational computer networks and systems. They monitor networks and systems for attacks, mitigate them when they occur, then investigate the bad actors and how they were successful. They research the latest trends in cybercrime and IT security tools and methods. They recommend security upgrades to senior staff, install and use software like firewalls and data encryption programs to enhance cyber security, and much more. According to BLS, the 2019 median pay for these roles is $99,730 annually.
Now let's look at the various levels of Cyber Security degrees:
What Degrees Lead to High Paying Cyber Security Careers?
Associate Degrees in Cyber Security
These degrees require two years to complete and will give you a foothold in the world of Cyber Security. You'll study the vulnerabilities of software and hardware, prepare for certification exams, and likely prepare to continue your education at the next level. Courses might include Computer Forensics and Cyber Law, Network Security, Security Administration, Microcomputer Operating Systems, Networking and Computer Systems Technology, and much more. Graduates will be ready to sit for several certifying exams, work in entry-level Cyber Security positions, or continue their education through:
Bachelor Degrees in Cyber Security
These four-year degrees will prepare students for most entry-level positions in Cyber Security. They might include specializations in areas like Forensics, Information Assurance, Network Security, Investigation, or Cybercrime. Sample courses might consist of Disaster Recovery, Networking, Criminology, Information Security Planning and Assessment, and Computer Forensics. Most Cyber Security positions require a Bachelor's degree as the baseline education necessary for entry. Graduates of these programs can work as Digital Forensic Experts, Cyber Security Analysts, Network Security Administrators, among other positions.
Master Degrees in Cyber Security
As mentioned, far higher pay in the field correlates with Cyber Security graduate degrees. In these one to three-year programs, you'll prepare to enter elite positions in Cyber Security. You'll learn how to protect networks, computers, and other infrastructures from internal and external threats. You'll work on theoretical issues and practical problems. Sample courses might include LAN/WAN Security, Cryptography, Introduction to Cyber-Terrorism, Information systems Security, Firewalls and Proxies, and more. Students must write and defend a graduate thesis as part of these programs. Graduates will have incredible agency in their career options within Cyber Security.
Doctoral Degrees in Cyber Security
If you want to work in the highest levels of Cyber Security research, management, or education, these are the degrees for you. In these five to seven-year programs, you'll achieve elite competencies in the field. You'll study the latest issues in Cyber Security, and methods for preventing or mitigating cybercrime. You'll do crucial research, and likely publish your findings in scholarly journals. You'll probably specialize in a specific area of Cyber Security, like forensics, criminology, or identifying looming cybercrime threats. Candidates will write and defend a doctoral thesis on an original topic within the field. You can opt for a Ph.D. (doctor of philosophy) or DSc (doctor of science) in Cyber Security. The former is far more theoretical and research-based, while the latter is also heavy on the research but prizes technical chops. Graduates will have their pick of Cyber Security positions in academia, governmental agencies, and private corporations.
Now let's explore the work we've already done to help you in Cyber Security:
How Can We Help You Find a Cyber Security Degree?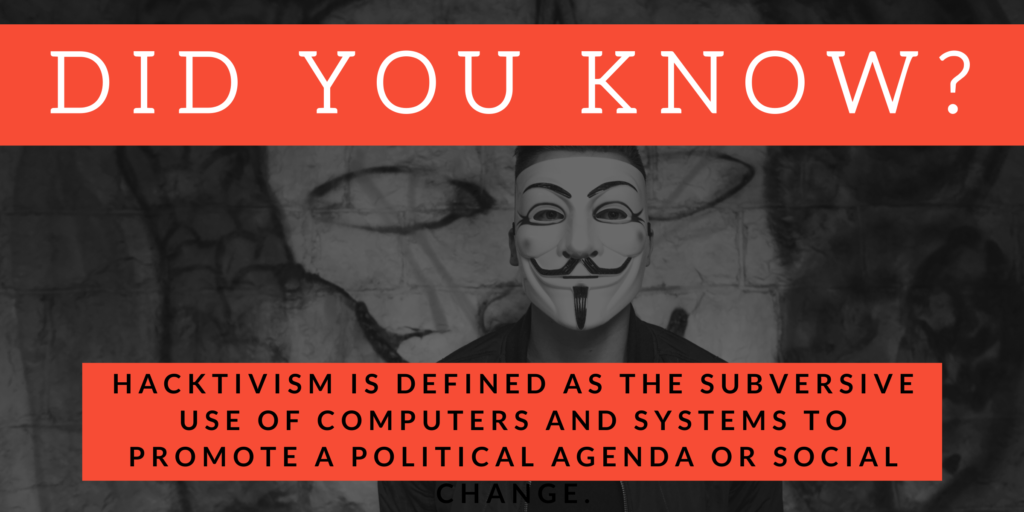 Here at Degree Query, we've worked tirelessly to provide you a nexus of resources that can help you find a degree and career in specific areas you're interested in. We've ranked schools, written guides like this one, looked at jobs and answered common questions on Cyber Security, and many other disciplines. Here's a taste of the work we've done on Cyber Security:
Common Questions on Cyber Security
What are good subjects to double major or minor with Cyber Security?
What kind of security clearance would I need for most Cyber Security jobs?
What Is the Career Outlook for Cyber Security?
What is the hiring process for Cyber Security?
Is there a clear career path to get into Cyber Security?
What is a Master's Degree in Cyber Security Engineering?
What Degree do I need to work in Cyber Security Law?
What Is the Benefit of a Degree in Cybersecurity vs. Network Security?
How Advanced a Degree Do I Need to Work in Cryptography?
Guides on Cyber Security 
How to Learn to Program
What Can I Do With a Cyber Security Degree?
Rankings of Cyber Security Degree Programs
The 20 Best Online Master's Degrees in Cyber Security
50 Best Online Master's Degrees 2019
100 Most Affordable Online Graduate Schools of 2019
Online Degree Rankings For 2019
This is just some of the work we've done on Cyber Security. If you find any schools or programs through our work that you're interested in exploring, reach out to their support staff directly. You can ask curricular questions, refine your application based on their suggestions, and much more. Before we close out, let's look at pay and employment outlook in the field:
Fast Facts on the Highest-Paying Cyber Security Degrees and Careers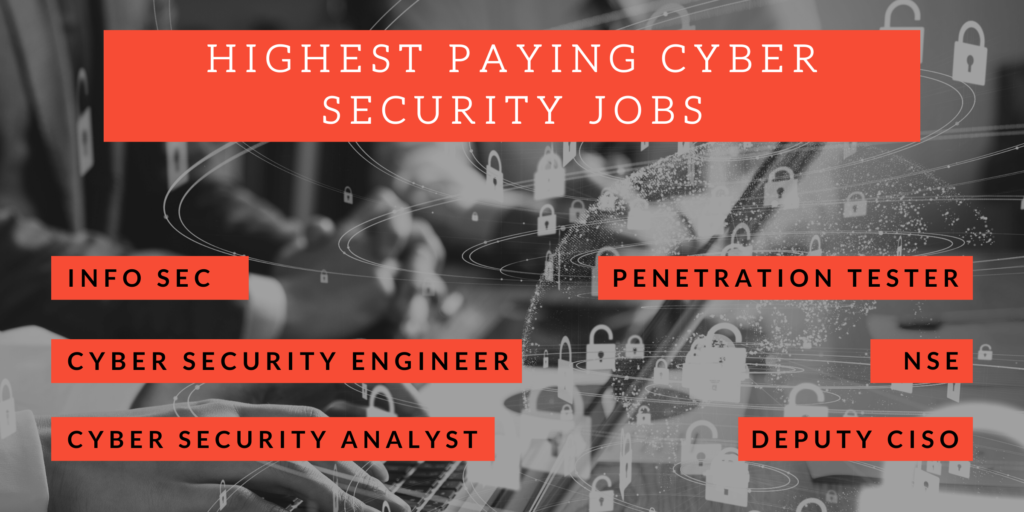 As you know, Cyber Security is a crucial, complex, and extremely undersupplied sector of our economy. Working in this field won't be easy, but people who complete Cyber Security degree programs will have several advantages over the general workforce populace.
These include the high demand for qualified professionals, the growing need for improved Cyber Security nationally and globally, the shortage of students entering Cyber Security positions compared to the need for them, and the increasingly destructive efforts of cybercriminals.
So let's talk business. Individually, how much can you earn in Cyber Security, and where are the most job openings today and in the next decade. We've profiled three common positions in this area, but there are many others and will continue to be as Cyber Security grows and develops.
All of the following information comes from the Bureau of Labor Statistics:
Computer Network Architect:
The 2019 median salary for these roles was $112,690, or $54.18 per hour.
In 2018 there were 159,300 people in these roles, which was predicted to jump by 5% between 2018-28. This increase would create 8,400 new jobs.
The top 10% of Computer Network Architects earned over $168,390 in 2019. Areas associated with higher pay include working for insurance carriers, computer systems design work, and management roles.
Software Developer/Engineer:
In 2019 Software Developers/Engineers had a median salary of $105,590, or $50.77 per hour.
There were 1,365,500 people in these roles in 2018. This was expected to jump by 21%, creating 284,100 new positions.
The top 10% of earners in these roles made more than $161,290 in 2019. Higher pay correlated with those working for software publishers, manufacturing, and finance, and insurance.
Information Security Analysts:
In 2019 the median salary for these workers was $99,730, or $47.95 per hour.
There were 112,300 of these jobs in 2018. This was predicted to increase by a whopping 32% between 2018-28, creating 35,500 new jobs.
The top 10% of ISAs earned over $158,860 in 2019. Areas associated with higher pay include finance and insurance, computer systems design and related services, and information careers.
There you have it! Remember, there are many other positions within Cyber Security. These are just the ones that you can find robust and reliable data on. By earning a Bachelor's or above in Cyber Security, you'll be set up to work in many different positions.
We hope you've found this guide thoughtful, constructive, and a useful means to decide whether Cyber Security is right for you if you've used it to make an educational or career plan, even better! Please check back soon to see our frequently updated content. Have a great day!
For Further Reading: