The character of the nurse is as important as the knowledge she possesses- Carolyn Jarvis 
If you are interested in pursuing a career in nursing, then congratulations.  You're taking a courageous next step.  Nursing is both the biggest healthcare profession in the US and one that is in highest demand.  We need nurses more than ever before.  Nurse practitioners jobs are growing at a rate of 26% which is much higher than the national average. In fact, it is projected that 62,000 new nurse practitioner jobs will be added between 2018 and 2028.  This is all according to the Bureau of Labor Statistics.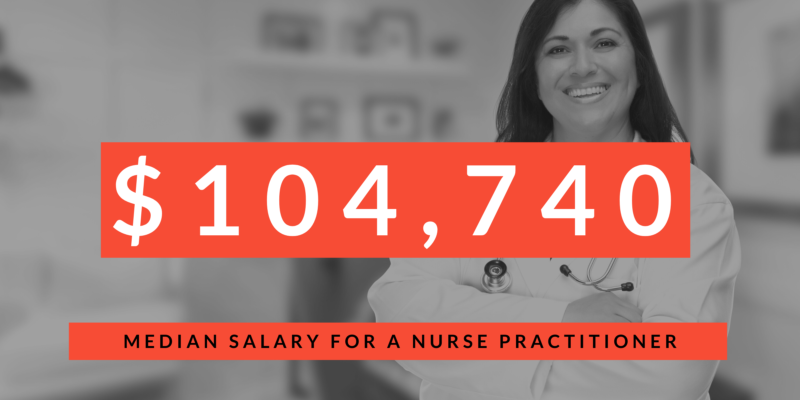 If you are interested in the nursing profession chances are you are drawn to help others.  Maybe you know that you can make a difference because there is just something about you that is calming, caring, and compassionate.  It turns out that finding a career to match those interests may lead you to a happier and healthier life.  Connecting what you do to a purpose has a significant impact on well being in the long term.  Never lose sight of that when pursuing a career.  The days of soulless jobs are over.
Skip To:
Fortunately for nurses there's an opportunity to both pursue a meaningful career as well as a career that pays well. Having financial security can also greatly impact your overall wellbeing.  It appears as though nursing has the opportunity to provide a number of positive benefits.  So, if you are interested in pursuing a career in nursing then go for it.  The positive benefits certainly outweigh the cons to nursing.  To really make the most of your calling as a nurse why not pursue a career as a high-paid nurse.  In many cases the schooling is not much longer and may increase your annual income by $20,000 or more.  In fact the average median salary of a nurse practitioner is $115,800 per year and many advanced practice nurses have the freedom to go into practice for themselves- another added bonus to pursuing an advanced degree in nursing.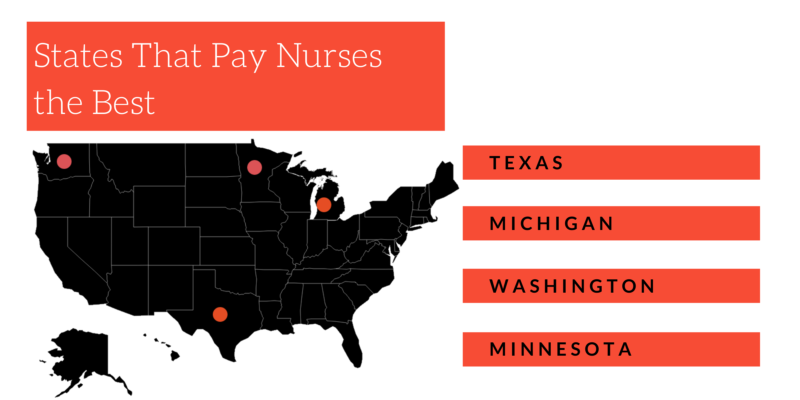 In fact there are dozens of specializations in advanced practice nursing that lead to even higher incomes than the one we mentioned above. Many of these require specializations in specific areas and while all are high-paying and lucrative some pay better than others.  
In this guide, we'll look at the various lucrative careers in nursing, how people initiate a career in these areas, degrees in the field (including different specializations), and explore applicable content we've already created. Before we dive in, let's consider your history, traits, and personal career goals:
Keep these questions and considerations in mind as you explore this resource:
Whether you have initiated your career or not, take stock in what you have already achieved.  It could be in high school, college or in an entirely different career. What are the highlights from these moments? What activities gave you a strong sense of purpose in life? 
What is your highest level of education? Do you have the resources right now to return to school? How many more years do you think you can devote to furthering your education?  Think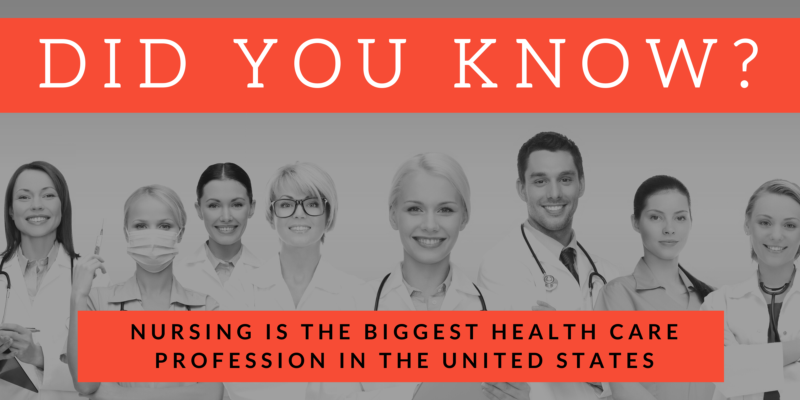 Do you already have some formal or informal training related to the field of nursing? Maybe you have experience assisting the elderly or working with children.  Or perhaps you have taken CPR classes or classes on harm reduction or prevention that have been meaningful. How inspired were you by this training? Did it make you excited to do more or do you think that perhaps it wasn't the best fit for you? 
Medicine and healthcare is a varied field and is often interdisciplinary for example healthcare and technology or biomedical engineering.  Have you been able to narrow down your passions? It's good to have a focus when pursuing a career or a new career as this helps to minimize wasted time and maximize your time spent pursuing a career that is a good fit for you. 
Do you need to go back to school or is there another path towards this career that would work better for you? Though not common in the field, some professions offer on-the-job training that functions similarly to an associate's degree with a more hands-on approach. It's always a good idea to look into associate's programs if you do not have a lot of time to commit to further training.
If you want to work as an advanced practice nurse, remember it takes about 4-6 years to achieve this. Do you have the time to commit to this career path? If you have a degree in a field other than biology do you have the necessary prerequisite classes needed to enter a nurse practitioner master's degree?
Are you interested in psychiatric nursing or midwifery? Do you have the patience to work alongside populations that think and act differently?  Are you inspired by women's reproduction? Do you feel like you could make a difference in the lives of women? Can you be open-minded and positive even when things may feel challenging or parents and other care-givers are not being team-players?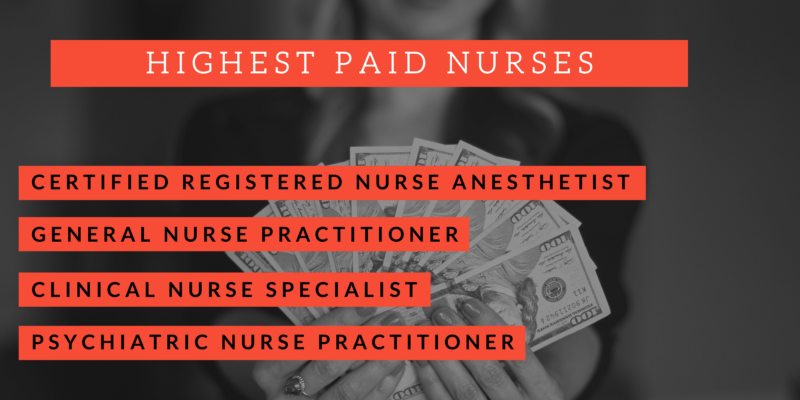 As you can see soft skills are important in the field of nursing which is why we will devote some attention examining which soft skills are essential for the profession.. That being said a number of the same soft skills are required for almost every medical profession! 
OK, let's move on to some of the most lucrative nursing degrees and careers:
DegreeQuery.com is an advertising-supported site. Featured or trusted partner programs and all school search, finder, or match results are for schools that compensate us. This compensation does not influence our school rankings, resource guides, or other editorially-independent information published on this site.
What are the Highest Paying Jobs in Nursing?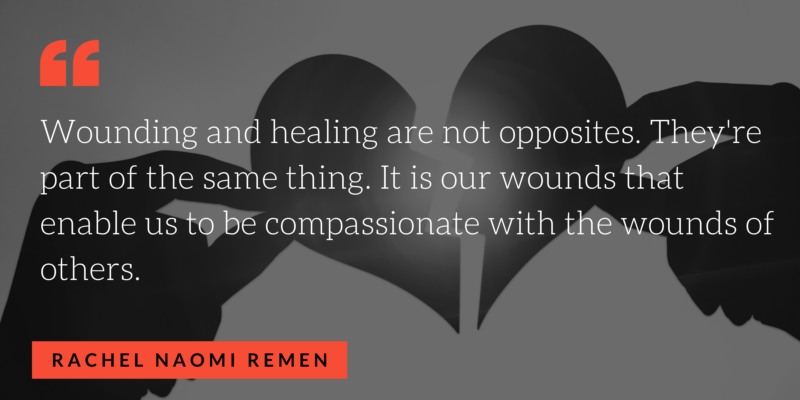 In this next section we'll take a look at some of the highest paying jobs in nursing. Nurse practitioners are the highest-paid nursing professionals. That being said there are some nurse practitioner specializations that outshine the rest when it comes to pay. Let's take a look: 
Certified Registered Nurse Anesthetist 
According to the Bureau of Labor Statistics, Nurse Anesthetists made a median annual salary of $174,790. . The job outlook for the 2018-2028 period is 26% which is much faster than the national average. Though nurse anesthetists working in private practice can make up to $300,000 annually.  Nurse anesthetists are registered nurses who have completed a graduate-level specialized certification.   They may assist other physicians such as surgeons or anesthesiologists. Nurse anesthetists administer anesthesia, monitor vital signs and oversee patient's recovery from their procedure. 
Soft Skills
Communication 
Leadership
Detail Oriented
Team Player
Advanced Practice Nurse 
The Bureau of Labor Statistics states that nurse practitioners made a median salary of $115,800 as of 2019. The projected job growth for a nurse practitioner between 2018 and 2028 is 26% which is much faster than the national average. Nurses learn about their clients' medical history and then use a variety of methods to assess their patients.  Some medical examinations may be observation based or they may be one through ordered labs . The nurse practitioners may also create treatment plans. Many states allow nurse practitioners to write prescriptions. Nurse practitioners often provide primary care and in many cases will provide care in the place of a doctor. 
Soft Skills
Communication
Team Work
Empathy
Problem Solving 
Nurse Midwives 
According to the Bureau of Labor Statistics the median annual wage for a nurse midwife is $108,810.  This position has a projected growth rate of 26% which is faster than the national average which is 5%. Similarly to a nurse practitioner, a nurse midwife must also assess, diagnose and treat patients.  However, the nurse midwife must work to advocate for a pregnant woman at a hospital and may deliver babies, mitigate emergency situations at a hospital and often act as maternity care providers for new mothers.  The nurse midwife essentially cares for women throughout the entire pregnancy, birth, and transition into parenthood.  
Soft Skills 
Interpersonal Skills
Calm Under Pressure 
Compassionate 
Oral and Written Communication
Psychiatric Nurse Practitioners
A psychiatric nurse practitioner is a registered nurse practitioner with a specialization in mental health. The average salary for a psychiatric nurse practitioner is approximately $105,000 per year though it is common to make more or less depending on your experience and location. A psychiatric nurse may provide psychotherapy in addition to medication.  Some of the disorder that a psychiatric NP may treat include depression, anxiety, bipolar disorder, substance abuse disorder, and dementia. There is a large educational component to this position that requires a lot of excellent communication skills.  Take a further look at necessary soft skills of a psychiatric nurse practitioner below: 
Soft Skills
Oral and Written Communication 
Organization
Patience
Interpersonal
Clinical Nursing Leader
A clinical nurse leader is part nurse and part administrator and is the person responsible for overseeing the medical care of patients.  The clinical nurse leader will oftentimes delegate responsibilities at the clinical level.  A CNL will often supervise the patient's care and ensure that patients receive appropriate care. The CNL evaluates patient's risks as well as outcomes.  The role of CNL was designed because of the high levels of human error that occur/ed in hospitals and other patient facilities. A CNL also provides mentorship for the nursing staff. This is a leadership position that also requires advanced practice skills. The median salary is not currently listed on the BLS but a CNL should expect to earn between $90,000 and $120,000 a year. 
Soft Skills
Leadership
Oral and Written Communication
Teaching
Attention to Detail
Mentor
Neonatal Intensive Care Nurse (NICU RN/ NNP)
The average salary for a NICU RN is $102,487 according to ZipRecruiter. The NICU RN position is on the rise partially due to the rising number of premature births.  To advance in this position it is necessary to become certified as a neonatal nurse practitioner (NNP). The job can be intense for many as this position requires caring for premature or sick newborns who are placed in intensive care. The NNP must learn to operate and monitor specialized equipment such as incubators, communicate and provide education to families regarding neonatal care, form diagnostic tests and dispense medications.  As you can likely imagine, this position requires a number of soft skills.
Soft Skills 
Calm Under Pressure
Oral and Written Communication
Teaching 
Interpersonal/Caring/Compassionate 
Pain Management Nurse 
As you may have guessed a pain management nurse works with patients who experience pain whether than be after a surgery or chronically.  According to Indeed.com, the average salary for a pain management nurse is $101,916.  Due to an increasingly aging population our need for pain management nurses will likely continue to rise.  Chronic illness is also on the rise and often contributes to a greater need for pain management specialists.  Pain management nurses often work as part of a team and often advocate on behalf of the pain patient to obtain pain relieving medications.  A pain management nurse may also help to advocate for alternative forms of therapy that help to minimize pain including yoga, acupuncture, massage, and other forms of therapeutic exercises.
Soft Skills
Oral and Written Communication
Detail Oriented
Team Player
Educator
Family Nurse Practitioner 
A family nurse practitioner works either in private practice or with other healthcare providers to provide care across the lifespan with a focus on a family.  The FNP may work with patients experiencing acute or chronic illness.  Much like a primary care provider a FNP works closely with their patients across the lifespan. The FNP will typically consult with a patient, seek to diagnose the patient and then treat the patient often using prescription medications.  According to payscale.com, the median salary for a FNP is $94,000 a year. Though the annual salary for a FNP may increase depending on where they are practicing.  A family nurse practitioner who is working in private practice may earn well over $100,000 annually.  This position is on the rise growing at a rate of 31%.  
Soft Skills 
Leadership
Oral and Written Communication
Team Player
Nursing Administrator 
According to the Bureau of Labor Statistics, the nursing administrator makes an average of $100,980 a year.  This position is a behind-the-scenes position that coordinates the business of healthcare as well as the nursing staff.  The right candidate for a job will have experience in an administrative or clinical role. This role is responsible for the efficiency of the care administered in the healthcare facility. The nurse administrator will develop goals within the nursing department and oversee the nurses as well as provide some education and mentorship. A nurse administrator creates the work schedule as well as communicates with other members of the medical staff. Nurse administrators typically are advanced practice nurses looking to move into a more behind-the-scenes role. 
Soft Skills
Leadership
Oral and Written Communication
Organizational
Attention to Detail
Hard Working 
Other Nursing positions that are high-paying: 
Gerontological Nurse Practitioner 
Registered Nurse First Assistant 
Nurse Educator 
Critical Care Nurse 
What Degrees Lead To Lucrative Nursing Careers?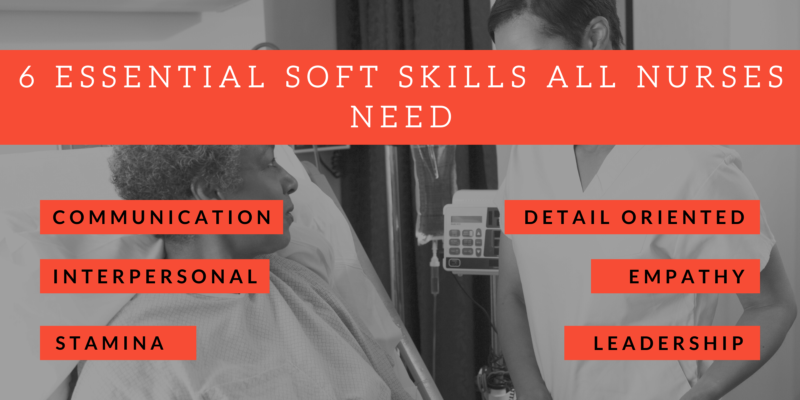 As you can see there are a number of opportunities for you to make a very good salary in the field of nursing.  The degree, courses, and skills you learn in school make a significant difference. Here are some of your options:
Nursing Practice Degree 
If you want to work as a speech therapist (SLP), occupational therapist (OT) or a board certified behavior therapist (BCBA), then you will need to pursue at least a master's degree in the area of your choice.  All BCBAs undergo training in applied behavior analysis which is a master's degree program that includes course material on behavioral science as well as a lengthy clinical period.  Similarly, an SLP will need to complete coursework in audiology as well as a supervised clinical period. The occupational therapist will also need to do the same. These programs including their supervised period typically take just 2-3 years to complete.  Finally, all looking to become certified must pass their examinations.  These degrees are a fantastic choice for individuals looking to pursue a high-paying medical career.
Business Degrees
Healthcare management careers require an MBA.  Business administration programs typically include a core set of course material along with a specialization.  Look for programs that specialize in healthcare management and informatics.  All MBA candidates take micro and macro economics courses along with ethics and of course management and leadership courses. This is a good option for individuals who are looking to be in the field of medicine but have found that their skills lie more heavily in leadership, management, and budgeting and planning. 
Pre-Med Degrees 
Most schools don't actually offer a "pre-med" degree but there are a number of degrees that lead to success in medical school.  Many students looking to become medical students pursue undergraduate degrees in the biological sciences.  Others pursue undergraduate degrees in computational sciences and still others have success with a degree in the humanities.  Philosophy majors tend to have higher success in med school as a lot of the program goes beyond the sciences and requires critical thinking as well as oral and written communication.  No matter what your major be sure to have some experience with lab work as those are often prerequisites to med school. 
Here's a resource list from DegreeQuery to help set you up for success in a medical career. 
How Can We Help You Find a Nursing Degree?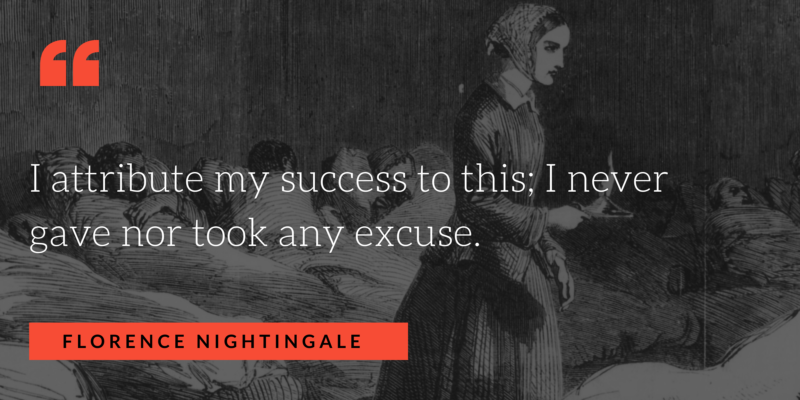 Here at Degree Query, we've created a variety of content to help you determine a career path.  We've answered common questions, provided in-depth guides about careers, ranked degrees on many metrics, ranked occupations, and much more. Here's some of the work we've done that applies to working and studying in medicine and adjacent fields:
Rankings
Guides
Common Questions
This is just part of the work we've created that discusses medicine and related fields. We invite you to explore our homepage and search functions to further explore relevant content. 
Highest Paying Degrees in Medicine in Conclusion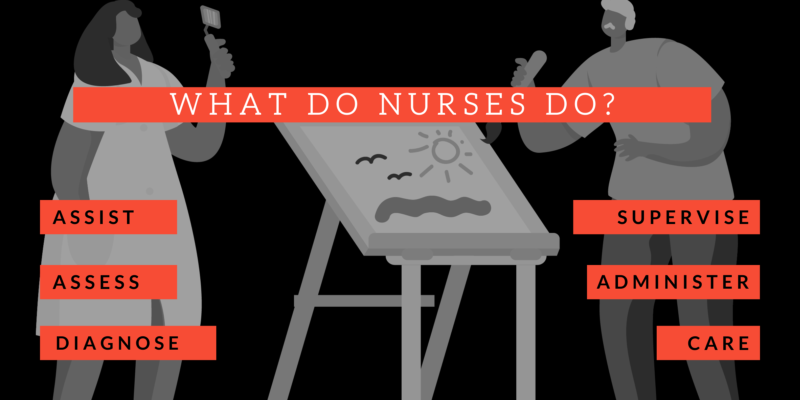 Before we go, let's take a look at some employment numbers from the U.S. Bureau of Labor Statistics on medical occupations:
Occupational Therapists: In 2019 the median pay for these roles was $84,950 annually or $40.84 per hour.
There were 133,000 of these roles in 2018. This was expected to grow by 18% between 2018-28, creating 23,700 new jobs in the field.
The typical entry-level education was a Master's Degree. Higher pay correlated to location and years of experience. 
Physical Therapists: In 2019 the median annual pay for these positions was $89,440 or $43.00 per hour.
There were 247,700 of these jobs in 2018. This was expected to jump by 22% between 2018-28, creating 54,200 openings.
The typical entry-level education was a Doctoral or professional degree. Higher Pay Correlated Nurse Anesthetists, Nurse Midwives, Nurse Practitioners: In 2019 the median pay for these workers was $115,800 annually, or $55.67 per hour.
There were 240,700 of these jobs in 2018. This was predicted to climb by 26% between 2018-28, creating 62,000 new roles in the field.
People working in anesthesia, midwifery, and psychiatry were associated with higher pay .
Speech Language Pathologists: In 2019 the median annual pay for these positions was $79,120, or $38.04 per hour.
There were 153,700 of these jobs in 2018. This was expected to grow by 27% between 2018-28, with 41,900 new roles created.
Higher pay was associated with location as well as areas of expertise.
As you can see securing a lucrative career in medicine is not only possible it's highly likely upon completion of the right degree. These careers are in high demand and some require a lot of schooling where others require a moderate amount of schooling.  These degrees often lead to high-paying jobs but also jobs that bring a sense of meaning and purpose into your life.  
We hope you've found this guide refreshing, informative, and invigorating. We're here to help, but you'll need to do the hard work to get the job you deserve.
Good luck to you!