"In the business people with expertise, experience and evidence will make more profitable decisions than people with instinct, intuition and imagination.".― Amit Kalantri, Wealth of Words
If you are looking to pursue a masters of business administration (MBA) then you've come to the right place.  There are so many MBA specializations now it is enough to make one's head spin.  Maybe human resources is the future of business? Or business technology? Wait what if it really is time to learn about International business or the types of policies that affect business? Are you starting to feel dizzy? So are we.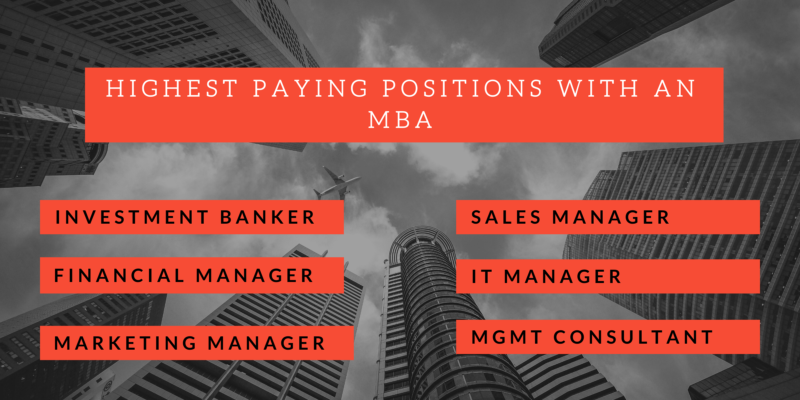 Featured Programs
The fact is, however that an MBA is now the standard qualification for many business positions.  This qualification may be just what helps you to land your dream job. Or if your dream is creating a thriving business of your own, an MBA will help to equip you with the know-how to do it.  This is particularly true if you enroll in an accredited business school. 
So what makes a business school so special?  While it may be true that you can access the curriculum for an MBA through MOOCS or learn about how to run a business on your own, there is much more to business school than just the curriculum.  An MBA gives you the skills and knowledge you need to succeed, but also a network of peers from which to learn and grow, as well as the necessary perspectives and insights required to land a great job. Accredited programs are often taught by world-class professors who were once professionals themselves and may even (likely the case) still working professionals outside of the classroom. These programs area  great opportunity to access that knowledge and who knows those connections alone may be enough to help you find and secure a fantastic high-paying job. 
Skip to:
And if you are looking for the best MBA for you to get you the highest paying job answer this question: what leads to a high-paying career?  Is it the MBA specialization or the person's performance when they do land a job?  It is much more likely your performance on the job that will lead to a higher bump in pay.  So before embarking on an MBA ask yourself: am I passionate about this area of business? Because even if an area pays better than another, if you don't like what you're doing it will show.  Enjoy your job. Passion leads to better performance and more innovation and that is what is going to get you the highest-paying job. 
That being said there is much to consider when it comes to an MBA specialization. So let's jump on in! 
In this guide, we'll look at the various lucrative MBA specializations and consider the many facets of those that lead to high paying jobs. We'll look at the jobs themselves as well as the degrees that help to land you those jobs. Before jumping in to careers and degrees, let's consider your background. 
Keep these questions and considerations in mind as you explore this resource:
Pursuing an MBA is a big step. It typically requires two years of additional school (though some accelerated programs are quicker) as well as a financial investment.  Regardless, for many people pursuing an MBA is entirely worth it. 
If you're reading this, you likely have some experiences under your belt that may have inspired you to head down this path.  Whether you're in the middle of a career currently or still in college, take time to consider which experiences have inspired you the most.  
What was it about those moments that made them so significant?  Were you in a leadership position? Did you spend time as the treasurer of your college's fraternity?  Did you enjoy inspiring others to perform at their peak?  When we connect the dots between something that we're passionate about and something that earns us money we are more likely to enjoy a long-term career.
Next consider the amount of time you can realistically spend furthering your education.  Is it open-ended as long as you're able to work part-time? Do you have more of a finite timeline wherein you need to complete your degree before a certain date?  While most people want to jump into a new program it is always important to consider time and the time-money conundrum before doing so. 
What additional skills do you have?  Even though MBA stands for Masters of Business Administration, there is much that contributes to success in a business career.  Do you have training in another area that you feel may be of value? Perhaps you have a sales background, a background in IT, or a background working directly with people.   It doesn't hurt to have a background in finance and oftentimes accountants do exceptionally well when put in charge of a business. Perhaps you're in an entirely different career.  Teachers and other professionals who have experience working with teams and wrangling students all day often make the leap successfully to high-up roles in business. 
And finally ask yourself do I truly need an MBA?  Is there something else that can be done for me to get the type of job that I'm looking for?  Can I work my way up the chain? Is there a connection that I have in the field that can help me get my foot in the door?  Looking for alternative solutions is always worth your time.  Sometimes it's inevitable and an MBA is just what it will take to make your career goals a reality.  That is perfectly okay, but it's always worth asking if there is another less time-consuming and more affordable option. 
That being said there are many accelerated and affordable online MBA programs available which we will link to in the resource section of this guide. 
OK, let's move on to some of the most lucrative careers you can get with an MBA and discuss the various types.
What are the Highest Paying Jobs I Can Get With an MBA?
In this next section we'll take a look at some of the highest paying jobs in business. C-Suite professionals are the highest-paid because these professionals are in charge of running the company.  A CEO is only necessary for the biggest corporations and so landing a job in the C-Suite is competitive. These competitive positions require lengthy hours in the office as well as tremendous leadership qualities. Let's take a look at the top paying jobs in the nation: 
Chief Executive Officer (CEO) 
According to Salary.com the median salary for a CEO is $815,636. This is by no means the starting salary for a CEO and it is important to note that many CEOs make less and some do make even more.  As we mentioned earlier this is the highest-paying group of jobs in the nation. This is also the highest ranking position in a company and as such comes with a number of responsibilities.  The CEO has to manage the overall operations of the company and is beholden to the company's board, other executives and the customers. In many cases the CEO is actually an appointed position and typically companies appoint a CEO from within.  This person manages the overall operations related to a company's growth, the company's culture and more. In a start-up a CEO is likely very hands-on, oftentimes running meetings, mentoring staff, participating in the running of the company, overseeing the marketing, PR and so much more.  "Sleep who needs it?" Is often the mantra touted by several CEOs.   
Soft Skills
Leadership

Hard Working

Mentorship

Delegator 
Chief Financial Officer (CFO)
The CFO is the individual responsible for managing a company's financial decisions. Salary.com lists the CFO's median salary as $381,634.  The CFO is in charge of cash flow as well as the overall financial plan for the company. To achieve this, the CFO needs to engage with some analytical tools to determine a company's strengths and weaknesses.  The CFO reports directly to the CEO of a company but in many ways is independent as this CFO will have a lot to say with regards to a company's investments as well as the structure of the company.  Ultimately this is the person responsible for managing a company's expenses and has a significant role in the success of a company.  Many people who look to become a chief financial officer are also accountants with a number of years of experience.  This is a great way to segue into a C-Suite position and often those seeking to gain employment as a CFO will also work towards a CMA certification which stands for "Certified Manager Accountant." 
Soft Skills
Communication

Team Work

Leadership

Problem Solving 
Chief Operating Officer (COO) 
Larger companies with a more tailored structure take on a COO also known as a director of operations.  In many cases the CEO takes on these responsibilities.  The COO does a little bit of financial analysis but will often be the person who employs the financial strategies.  Like with others in the C-Suite, the COO does report to a CEO.  In addition to these financial roles, the director of operation ensures that the company is headed in the right direction and will often spearhead campaigns and strategies that move a company into the right position. Additionally, as the COO is also the director of operations in charge of nearly every facet of a business, the COO often delegates tasks to others.  Some of these tasks may be implementing new technology in a company, creating solutions to prevent theft or cyber security attacks, delegating marketing initiatives and more.  Many directors of operation act as mentors to other employees and may conduct performance reviews.  The median salary for a chief operating officer is $438,742. 
Soft Skills 
Oral and Written Communication

Can Delegate 

Leadership 
Chief Marketing Officer (CMO)
According to Salary.com, the chief marketing officer makes a median salary of $241,530. There are many requirements of a CMO but the primary focus is of course marketing.  In a lead position it is not uncommon to have to take on a wide array of marketing-related job duties. The CMO will likely need to determine pricing of products and services, research the market for the best strategies on how to market, oversee advertising for a company, design a plan for a company's social media page, delegate responsibilities to the public relations department, create and oversee content marketing for the webpage and for all affiliate pages.  Many of these responsibilities will then be delegated out to teams and then it becomes the CMO's job to oversee individuals on those teams. (Learn more about how much you can make with a degree in digital marketing.)

Soft Skills
Oral and Written Communication 

Organization

Leadership

Team Player
What are the Highest Paying Jobs in Management Outside of the C-Suite?
Computer and Information Systems Manager 
Contemporary business would be lost without a computer and information systems manager. The CIS manager plans and directs the company's computer system needs.  The median salay for a CIS manager is $146, 360 per year with an 11% increase projected between 2018 and 2028. Initially a computer information and systems manager will analyze the needs of an organization and recommend upgrades to computer systems.  The individual will then oversee all system installations. The computer information systems manager is always on the hunt for the latest and most cost-efficient use of technology. In addition to having exceptional technical skills, the CIS manager will need to be great with people as a lot of the job involves negotiating with IT vendors and communicating IT to individuals in the company who may not have a technical background.  
Soft Skills
Leadership

Oral and Written Communication

Teaching
Architectural and Engineering Manager 
According to the Bureau of Labor Statistics, architectural and engineering managers make a median salary of $144,830. The projected job growth for architectural engineers is 3% between 2018 and 2028. The architectural and engineering manager coordinates these types of activities for an architectural or engineering firm.  The manager is typically an engineer or former architect themselves who creates the plans for a new product or building. The AE manager will then organize the proper staffing, training and equipment to get the job done. This is another interdisciplinary managerial position and is a great one for anyone in the field of architecture or engineering who is looking to advance in their career.  From there the AE manager oversees the project checking for quality control and coordinates with other staff and managers in a company.  This is a very unique position as it requires an engineer with some people skills as well. 
Soft Skills 
Interpersonal Skills

Oral and Written Communication

Leadership

Attention to Details 
Advertising, Promotions, and Marketing Managers 
The advertising promotions and marketing manager is similar to the chief marketing officer but just one rung below. This individual is in charge of all marketing materials including advertising and other promotions that create interest in a company's products. The AMP works with others in the C-Suite to determine the budget and create the marketing plan. Then the marketer creates all of the promotional materials or activities that generate interest among potential buyers.  In addition to creating a buzz around a product or service through a range of avenues, the marketing manager works closely with the public relations teams, sales staff and product development staff.  This person requires a wide range of soft skills for success. Take a look:  
Soft Skills
Oral and Written Communication

Detail Oriented

Interpersonal Skills 

Leadership

Visionary

Hard Working 
Other Management positions that are high-paying: 
Sales Manager

Financial Manager

Human Resources Manager 

Compensation and Benefits Manager 
What Degrees Lead To Lucrative Careers in Management?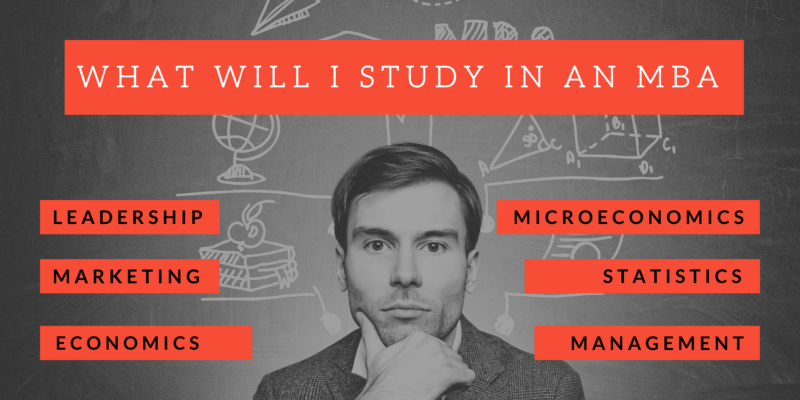 As you can see there are a number of opportunities for you to make a very good salary in the field of management.  The degree, courses, and skills you learn in school make a significant difference. Here are some of your options:
MBA
If you want to land that job in the C-Suite or get your foot in the door with any major Fortune 500 company, then a Masters in Business Administration (MBA) is a great option. An MBA is a broad program that shows you the ropes of how to run a business.  You'll learn about effective management, business analytics, economics, marketing, and more.  If you happen to get into an MBA in a top business school in the US you'll also have the benefit of what is known as "the network." All of the top schools have one of these which just means you'll have access to an entire community of professionals across the nation who are some of the best in the profession.  Having this level of mentorship and direction is priceless. 
Finance
Finance is an interesting topic.  In many ways having keen financial sense is really all you need to develop into a fantastic manager.  Managers manage assets be they people or money and having the ability to control those assets is the key to a healthy and thriving business.  Accounting is an essential component to any business be that a small business or a Fortune 500 company.  In a finance degree you will learn about budgeting, financial planning as well as the legal aspects of a business's finances. You'll learn about the most efficient ways to run a business. 
Marketing 
In addition to finance marketing is essential to a company as marketing is what drives a company's growth. Marketing is a versatile skill set that includes some media as well as social media. The marketer is responsible for creating content that draws interest.  A marketing degree covers business finances, business ethics and law, campaign management, and statistics.  Marketing is an in-demand high-paying job that is literally everywhere. 
Here's a resource list from DegreeQuery to help set you up for success in a marketing career. 
How Can We Help You Find a Management Degree?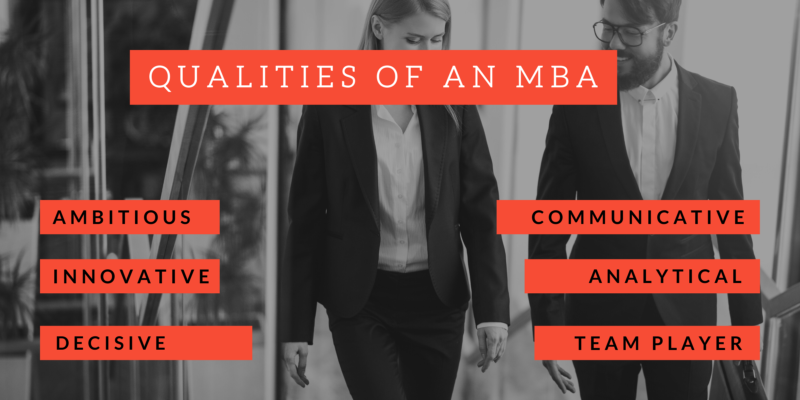 Here at Degree Query, we've created a variety of content to help you research and determine your career path.  We've answered common questions, provided in-depth guides about careers, ranked degrees on many metrics, ranked occupations, and much more. Here's some of the work we've done that applies to working and studying in management and adjacent fields:
Rankings
Guides
Common Questions
This is just part of the work we've created that discusses management and related fields. We invite you to explore our homepage and search functions to further explore relevant content. 
Fast Facts About Lucrative Management Degrees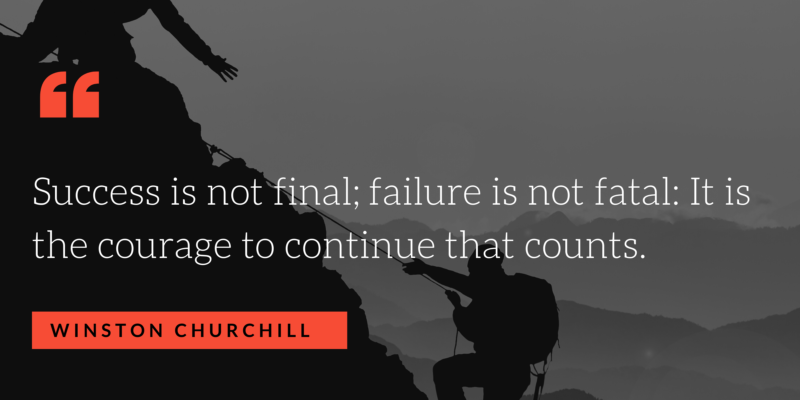 Before we go, let's take a look at some employment numbers from the U.S. Bureau of Labor Statistics on management occupations:
Sales Manager: In 2019 the median pay for these roles was $126,640 annually or $60.89 per hour.
There were 405,700 of these roles in 2018. This was expected to grow by 5% between 2018-28, creating 20,600 new jobs in the field.
The typical entry-level education was a Bachelor's Degree. Higher pay correlated to location and years of experience. 
Financial Manager: In 2019 the median annual pay for these positions was $129,890 or $62.45 per hour.
There were 653,600 of these jobs in 2018. This was expected to jump by 16% between 2018-28, creating 104,700 openings.
The typical entry-level education was a bachelor's degree.
 Human Resources Manager: In 2019 the median pay for these workers was $116,720 annually, or $56.11 per hour.
There were 152,100 of these jobs in 2018. This was predicted to climb by 7% between 2018-28, creating 10,800 new roles in the field.
Compensation and Benefits Manager: In 2019 the median annual pay for these positions was $122,270, or $58.78 per hour.
There were 16,400 of these jobs in 2018. This was expected to grow by 3% between 2018-28, with 500 new roles created. Entry-level education required is a bachelor's degree.
As you can see, management careers are the highest paying in the industry and many only require a bachelor's degree for entry. These careers are not as in high demand as some others but they are all on par with the national average.   
We hope you've found what you were looking for in this guide or in the others recommended here. This is an excellent career option for any individual who is motivated to succeed. 
All the best with your future career in management! 
For Further Reading: