A teacher affects eternity; they can never tell where their influence stops. – Henry B. Adams
Most jobs are just that: jobs.  But working in education is a vocation.  People who work as teachers and other education jobs are a part of something bigger.  They equip and empower others to understand the world and launch their own fulfilling careers.


But just because this work is meaningful and personally rewarding, that doesn't mean people working in education don't need to get paid.  And while educators are widely acknowledged as doing some of the most important work in the world, it's well-known that they are frequently underpaid.  Teachers hold a position of huge responsibility, and spend a great deal of time teaching, lesson planning, and developing their professional skills.  If you're called to the teaching profession, you'll want to find a job that will reward you with the compensation you deserve.
Certain areas of the education system pay relatively high salaries compared to others, and some jobs in education are lucrative when compared to other roles.  Before diving into an education degree or career, you'll want to understand exactly what the salary expectations are in different parts of the field, and in different positions.  This is a basic consideration in any field, but it's especially important in the education sector because the degree requirements for teachers are quite high relative to their earning potential.  You'll need to have a clear understanding of how much time and money you'll need to invest in your own degree, and how well your salary upon graduation will return that investment.
Featured Programs
Along with salary, there are a few other considerations to keep in mind when assessing the value of different jobs in education.  First, some teachers work year round, while others have semesters or summers off.  Some teachers in this position use this time to earn extra income, which makes their annual salary effectively higher by a good margin.  And some private schools offer reduced or free tuition to faculty children, a savings of thousands of dollars per year.  In discussing the highest paying jobs in education, we'll also consider some of the perks and savings that make some education jobs effectively more lucrative than the base salary may show.  
In this guide, we'll look at different lucrative careers in education, how people initiate these careers, degrees in the field (including different specializations), and explore applicable content we've already created. Before we dive in, let's consider your history, traits, and personal career goals: 
Keep these questions and considerations in mind as you explore this resource: 
What is your career history? If you haven't launched a career as of yet, consider what you have done while in college or outside of college that has given you a sense of personal fulfillment.
Have you ever had the opportunity to teach others, such as serving as a camp art instructor, peer tutor, or team sport coach?  Did you find that others responded well to your teaching style?
Do you have an aptitude for leadership, communication, and performing?  Would you feel comfortable addressing a group with focus and engagement for long periods?  Can you keep people engaged?
Are you comfortable working with people from a wide range of backgrounds, learning styles, and abilities?  Can you remain calm, patient, and flexible when challenges and disruptions arise?
What is your highest level of education? Can you afford to invest time and money in pursuing a higher level of degree or certification?  Can you commit to keeping your credentials current in an always-changing education landscape?
Do you have a sense of what particular group you might work best with, such as English Language Learners, preschoolers, or online graduate students?  Would you be willing and able to take on work outside your specialty field if the need arose?
Are there positions in education, such as teaching assistant, that interest you and that do not require a degree or certification? Could such a position meet your salary requirements?
Many people who work as teachers have side-careers as writers, musicians, researchers, or raise families.  If you have serious outside commitments, can you strike a balance between your education career and your other life?
Are you willing to relocate for work?  The highest-paying education jobs are often competitive.  On the flip side, the highest-paid education professionals, such as high school principals, may be actively recruited.  Are you willing to change towns to land a more attractive and lucrative education job?
One of the many things that makes the education sector so unique is the balance of hard and soft skills required for success.  Educators have to wear more "hats" than perhaps any other type of professional.  And the highest-paid jobs in the field require a huge number of different skills, from leadership and tech-savvy to open-mindedness and conflict resolution.  Of course, many of the skills that different jobs in education demand are the same across different roles.  You'll see some degree of overlap as we touch on the hard skills and soft skills you'll need in different teaching jobs.
Now, let's move on to some of the most lucrative education degrees and careers: 
What are the Highest Paying Jobs in Education?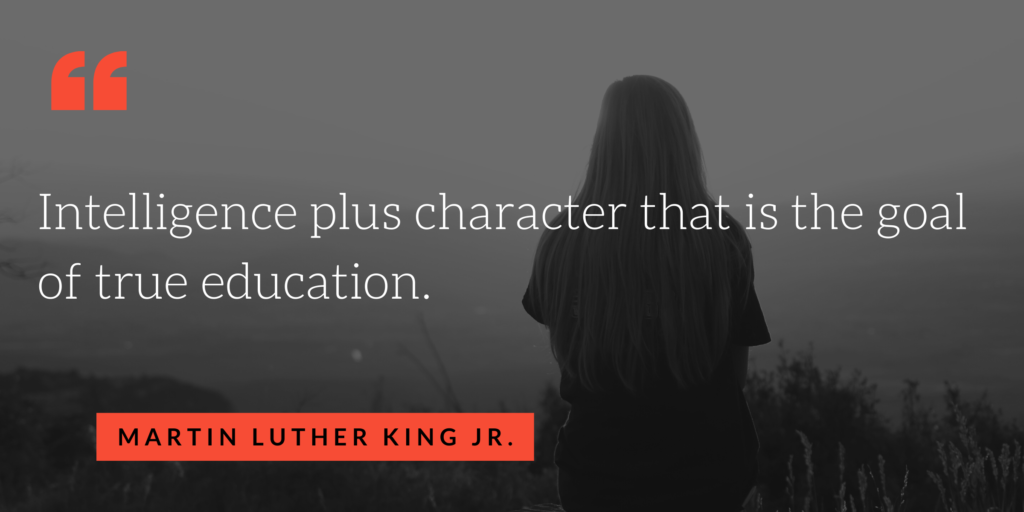 In this next section we'll take a look at some of the highest paying jobs in education by category.  Most of us think of classroom teachers when we hear the term "education job."  But, in reality, there are lots of other professionals involved in making classroom school possible, and lots of education work that doesn't take place in a classroom.  Let's take a look:
Early Childhood Education
Early childhood education begins in preschool.  Early childhood educators may spend time on colors, potty training and ABC's, but their job is far more than child's play.  Early childhood education has a staggeringly large educational and economic impact.  Children who attend high quality preschools are better prepared to start kindergarten on the right foot, and this trajectory can continue throughout their lives.  In one landmark study, at-risk children who attended a quality preschool had better life outcomes forty years later, with higher employment, better graduation rates, and higher income than their peers.  
The Bureau of Labor Statistics estimates that preschool teachers earn an average salary of $30,520 per year.  Employment in the field is expected to rise by 7% between 2018 and 2028, faster than the average rate across all occupations.
Early childhood educators have a double duty; they run a classroom while also teaching children how to be a part of a classroom.  Preschool is where children learn to listen to instructions, internalize basic academic lessons, and to line up, sit, or recite as part of a teacher-led group.  All this sets the stage for later learning, and requires a lot of skills.
Hard Skills:
Organization

Child Development

Child Psychology
Soft Skills:
Patience

Calmness

Consistency
K-12 Education
How many of us remember our first grade teacher's name, so many years ago?  K-12 teachers are extremely important figures in children's lives.  
The bulk of students' learning takes place in a K-12 setting.  Most children enter kindergarten barely knowing their ABCs, and most graduate ready for employment or higher education.  In the time in between, a vast amount of academic knowledge has to be passed on to them, as well as a lot of life lessons, from getting along with peers to making sense of society.  All along the way, they need to be taught both as a group and as unique individuals.  This is the formidable task of K-12 educators.

K-12 teachers may teach a homeroom class at one grade level, or a single subject, such as Dance or History, at many grade levels.  In K-12, it's common for educators to switch between roles over the course of their career, especially at the beginning of their career. 
The Bureau of Labor Statistics estimates that Kindergarten and Elementary School Teachers teachers earn an average salary of $59,420 per year, making this a much more lucrative job than early childhood education.  Employment in this field is expected to rise by 3% between 2018 and 2028, a bit slower than the average rate across all occupations.
The same source finds that middle school teachers earn $59,660 per year on average, and that employment for the 2018-2028 period will also increase by 3%.
The Bureau of Labor Statistics states that High School Teachers teachers earn an average salary of $61,660 per year, making this one of the more lucrative education jobs.  Employment in this field is expected to rise by 4% between 2018 and 2028, which is the same as the average rate across all occupations.
The most experienced and highest paid teachers, later in their career paths, are usually able to stick to teaching a single subject of their choosing, and usually also have administrative duties, such as leading their department.  Less formally, but just as importantly, K-12 teachers are some of the most important role models of adulthood for young people. 
Hard Skills
Time Management

Lesson Planning

Organization
Soft Skills
Special Education
Special education is uniquely rewarding but uniquely challenging.  Special education professionals are responsible for providing academic instruction, like their "mainstream education" peers.  But they are also responsible for adapting their teaching for the individual needs of students with exceptionalities: those who have different ways of thinking, learning, communicating, and/or behaving.  They may work with vastly different sets of student needs, such as an academically gifted child with conduct disorder, or a non-verbal child with cognitive challenges.
The Bureau of Labor statistics finds that Special education teachers typically earn $61,030 per year.  Employment in this field is expected to rise by 3% between 2018 and 2028, which is a bit slower than the average rate across all occupations.
Special education isn't limited to "self contained classrooms," in which a group of only students with exceptionalities are taught by a special education teacher.  In order to give all students the inclusion and equality they deserve, those who need extra support are incorporated into the main classroom to the greatest extent possible.  As a special education teacher, you may spend a lot of time working on how to provide needed supports while keeping a student with exceptionalities with their main peer group, such as adapting their lessons to be shorter and more clear.  You'll also spend time collaborating to develop Individualized Education Plans (IEP's).  Needless to say, all this requires a very skilled education professional.
Hard Skills:
Developmental psychology

Learning Style Assessment

Individualized Curriculum Planning
Soft Skills:
English as a Second Language 
Like special education instructors, English as a Second Language (ESL) teachers have a twofold duty; help students acquire functional English language skills, and help them keep up to speed with their curriculum.  The students they instruct are tasked with working much harder than their English-fluent peers as well, learning both academics and a second language, so they need extra support to manage their stress and succeed.  
ESL instructors may also work in a foreign country, teaching English to speakers of that country's native language.  English often serves as a common language in international affairs, so learning English as a young person or as an adult professional can broaden a person's career prospects.  That means teachers of ESL can find employment all over the world.  Of course, how lucrative a job of this type is will depend very much on the economy and cost of living in a particular foreign country.
Hard Skills:
Linguistics

Language Pedagogy

Foreign Language Skills
Soft Skills
Communication Skills

Flexibility

Cultural Competence
School Administration
School administration is a wide category that includes all the professionals that make a school run.  We may picture classrooms when we think of a school, but schools are organizations.  Like any organization, schools have budgets, revenue streams, staff, goals, and legal guidelines.  School administrators need to think about things like boosting staff morale, growing family involvement, increasing efficiency, generating positive press, and raising funds.
School administrators are some of the highest paid jobs in education.  That's because administrators need to think like educators and like business people while running a school.  They also shoulder a lot of responsibility, and need to be able to handle serious and unexpected problems judiciously.  School Administrators include principals, vice-principals, secretaries, office managers, and school board members.  Many schools belong to networks, especially charter schools and religious schools, and school networks often have their own additional administration roles, such as human resources and public relations professionals.
Hard Skills:
Leadership

Organization

Business Management
Soft Skills:
Communication

Cultural Competence

Problem Solving
Educational Policy
Educational Policy, like administration, relates to how schools work as institutions.  In this case, the field is even broader; educational policy experts do research that shapes the educational landscape.  They gather and analyze data about student and teacher performance, demographics, needs, and priorities.  They use this information to draw conclusions about how schools and education professionals can better serve their students.  This type of work requires social and political awareness, as well as robust research and analytical skills.  This intellectually challenging position is one of the most lucrative jobs in education.
Educational policy focuses on the school system's need to evolve over time.  Although some values in education have never changed, many have shifted as the economic and social landscape has changed.  We have also learned a lot about child development, psychology, and neuroscience over the years, and these findings can improve how schools deliver instruction.  Educational policy professionals aim to answer questions like "will using iPads in lessons help improve test scores?" "Does integrating the arts into STEM classes increase student engagement?" and "Does the current curriculum reflect the background of the student body?"
Hard Skills:
Research

Analysis

Statistics
Soft Skills:
Big Picture Thinking

Detail Orientation

Thoroughness
What Degrees Lead To Lucrative Education Careers? 
As you can see, there are many different roles open to those with a degree in education.  Some are more lucrative than others.  How much money you can make in education will depend on the courses you take for your education degree, the certifications you hold, and, the type of school or educational setting where you work.  Here are some of your options:
Early Childhood Education Degrees
Finding work as a preschool teacher is possible with just an associate's degree in Early Childhood Education.  But most schools prefer to hire teachers with a Bachelor of Science in  Early Childhood Education, and at least 50% of those working in this field hold a bachelor's degree in education.  This degree level is usually a requirement in public schools, where hiring requirements are more standardized.  In public schools, preschool teachers also need to be licensed to teach early childhood education.  Requirements for this credential vary by state.  In some states, preschool teachers must also earn their Child Development Associate (CDA) credential offered by the Council for Professional Recognition. 
K-12 Education Degrees
Elementary school teaching is significantly more lucrative than preschool teaching.  To work in elementary school teaching, you'll need at least a bachelor's degree in education. In addition, public school teachers need to have a state-issued license or certification.  In most states, it is still possible to become an elementary teacher with a bachelor's degree in another subject, but you'll need to complete a teacher education program to obtain certification.  In some states, you'll need to earn a master's degree in education after receiving your teaching certification and starting a job.
The requirements for teaching middle school and high school are the same.  However, when pursuing your education degree, in many states you'll be expected to major in a content area, such as math, history, or science.  In other states, middle school teachers are required to major in elementary education.  It's worth noting that private school teachers usually don't need to meet the same hiring standards that public schools are legally required to follow.  However, you can expect to have a higher-paying education job if you hold more credentials.
Special Education Degrees
As with other types of teachers, special education teachers in public schools a must have at least a bachelor's degree and hold a state-issued license or certification. Private schools set their own standards; they typically also require teachers to have a bachelor's degree, but won't necessarily need to be licensed or certified.  Licensure/certification requirements vary from state to state.
In some states, you'll need to have an education degree with a specific major in special education. Other states accept a major in elementary education or in a subject area, such as history or math, along with a minor in special education.

Plenty of learning takes place outside the classroom.  If you'd rather use your degree in education to find a lucrative job outside the school system, there are quite a few options.  Educational apps, television shows, and textbook companies, for instance, need to consult with qualified experts with education degrees in order to design their programs.  Educational venues like museums and zoos often hire people with education degrees as well.  High paying jobs outside of the school system include:
Education Consultant

Education Coordinator

curriculum and instruction coordinator 
Here's a resource list from DegreeQuery to help set you up for success in an education career. 
How Can We Help You Find an Education Degree?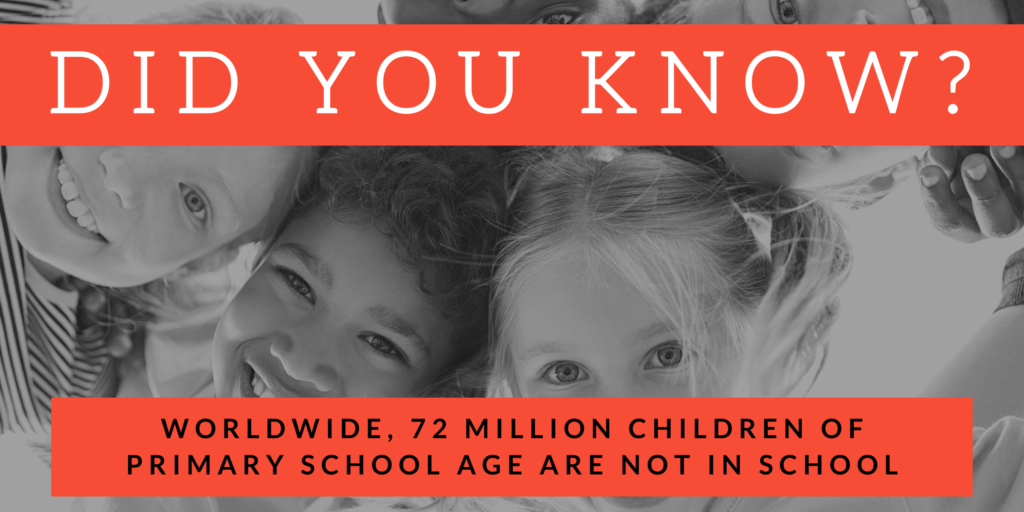 Here at Degree Query, we've created a variety of content to help you determine a career path. We've answered common questions, provided in-depth guides about careers, ranked degrees on many metrics, ranked occupations, and much more. Here's some of the work we've done that applies to working and studying in education and adjacent fields: 
Education Degree Rankings
Top 15 Graduate Degree Programs for Teaching
Online Degree Rankings For 2019
23 Fastest Online Bachelor's Degree Programs
50 Best Online Master's Degrees 2019 
100 Most Affordable Online Graduate Schools of 2019
Common Questions About Education Degrees
How Much Can I Expect to Make If I Have a Master's in Special Education?
Are There Various Types of Master's Under the Umbrella of Early Education?
Since I'm Not Prepared to Get a Teaching Certificate With an Early Childhood Education Associate's Degree, Is There Some Test or Certification I Can Get That Will Help Me Get a Job?
Are There Different Master's Programs in Special Education Based on Age (Elementary Vs. Secondary)?
I Don't Think I Want to Actually Be a Teacher. What Other Jobs Can I Get With a Master's in Education? 
I Hear That Some Areas Are Having Trouble Finding Math Teachers? Are There Some States With Laxer Requirements?
If I am an international student, do I need to do anything to get my teacher's certificate?
If I want to become a superintendent, is a Master's Degree enough, or do I need a Ph.D.? 
If I Want to Coach a High School Sport, Do I Need to Have a Degree in Education? 
If I'm Really Good at Math, Should I Consider Getting a Master's in Math Education?
Is Instructional Design the Same Thing as Curriculum?
What are the Best Degrees to be a School Principal?
For Further Reading: