Talk of a teacher shortage has been growing more common, and more alarming, in recent years. In school districts all across the United States, it has become difficult to fill open teacher positions with qualified candidates, particularly in certain content areas that include mathematics. For aspiring teachers with an aptitude and background in math but not in education, this shortage can actually be good news. These school districts are eager – and at times, desperate – to bring in new educators to fill math teacher roles. Their willingness to develop workarounds to the traditional certification program may allow you the chance to make a quick career change without taking years off to earn another degree.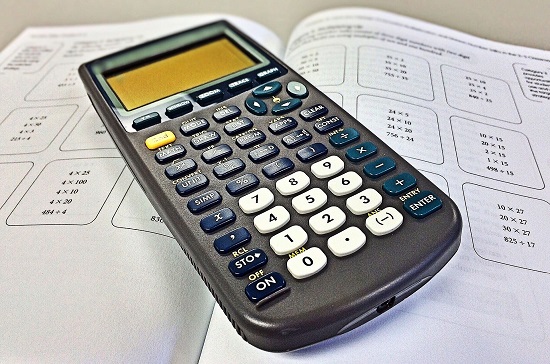 IMAGE SOURCE: Pixabay, public domain
The Extent of the Math Teacher Shortage
In recent years, factors like low wages and job stress have combined to make teaching a less appealing profession for newcomers and leave experienced teachers feeling burnt out. Although many states now are working to improve teacher's salaries, Education Week reported, progress toward filling the gaps in qualified educator staffing can be slow. It's no coincidence that some of the very academic subjects most crucial to students' futures, mathematics among them, are also the content areas in which qualified teachers are hard to find. Math, science and special education are among the subjects in which the teacher shortage is most pronounced, according to the National Education Association (NEA).
It can be difficult to pinpoint whole states that have laxer requirements for beginning a math teacher career. The teacher shortage is nationwide, affecting some – though not all – school districts in just about every state. Further, although states are technically the ones in charge of teaching license and certification requirements, school districts may have the authority to issue temporary certification, sometimes called "emergency certification," to help them fill open positions during a shortage. Among alternative certification programs run through partnerships with local colleges, it's the school district's needs, rather than state requirements, that drive the program's development and curriculum, according to the United States Department of Education.
There's an unfortunate pattern to the teacher shortage. In every state, schools in high-poverty districts see the biggest impact. The NEA reported that 90 percent of vacant teacher positions in Illinois occurred in school districts that lacked funding, while in California, two-thirds of high-poverty schools were forced to recruit less qualified educators or leave positions unfilled. If you are looking for areas where math teacher requirements are laxer, don't just look at the state as a whole. Instead, zero in on the school districts hardest hit by poverty and lack of funding, because they are the ones most likely to issue emergency and temporary certifications.
From 2008 to 2014, the number of students enrolled in teacher preparation programs plummeted from 719,081 to 465,536, according to the Education Commission of the States. As a result, fewer new teachers are entering the field through the traditional licensing path.
Getting a Math Teacher Role Without Full Teaching Certification
In a traditional certification program, you complete coursework in teaching and learning, as well as content area coursework in many programs, during your undergraduate studies. Once you complete the rest of your coursework, you spend a semester student-teaching, in a full-time, supervised fieldwork experience. Only then can you complete your state's remaining requirements to become fully certified and hired for a classroom teacher position.
One of the ways schools address the teacher shortage is by allowing more candidates to become certified teachers or, as the Association of Mathematics Teacher Educators put it, expanding the "pipeline" into the profession. That means not only establishing alternative route options for professionals in other occupations to make a career change but also making it possible for workers to make this shift without leaving the workforce entirely.
In a number of states, including Virginia, Pennsylvania, New Jersey, Arizona and others, temporary, emergency or intern certifications can be awarded to untrained teachers who enroll in a certification program. It's not that you don't have to meet the same rigorous requirements for a teacher license as students who start preparing for the career as undergraduates. The state government and local school district requirements are simply laxer regarding what requirements must be completed before you start working in the classroom. Alternative route teachers who fail to complete their certification program during the term required may lose their temporary certification and are no longer eligible to teach.
There are many pathways to teaching. Some students start with a program like Teach For America, which puts non-teaching professionals into low-income school districts after a summer crash course in teaching. Others get hired through private school programs.
Additional Resources
If I'm Really Good at Math, Should I Consider Getting a Master's in Math Education?
Which Areas of the Country Pay Their Public School Teachers the Most?
Which Areas of the Country Have the Greatest Need for Teachers?