Don't think about making art, just get it done. Let everyone else decide if it's good or bad, whether they love it or hate it. While they are deciding, make even more art. – Andy Warhol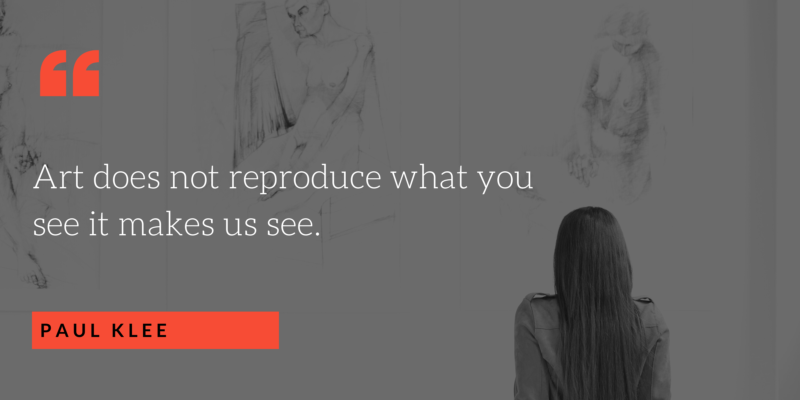 Art encompasses so many forms of expression. You might want to work in film, music, design, photography, visual art, conceptual art, art education, sales, representation, consulting, business, fashion, or another area. Perhaps you'll pursue an education in one of these areas, an adjacent one, or a completely distinct discipline that nevertheless prepares you for a career in the art world.
Resilience, creativity, and determination are foundational to success no matter what you do. However, some fields present more obstacles than others. Finding a career in art isn't easy. Compared to other areas, it's not rapidly expanding. Many artists can't support themselves on their art alone. That's OK, but it doesn't have to be true for you.
You've likely heard that you shouldn't pursue a career in art, you should choose a safer, more practical path. Intuitively, if you're here, you know, despite the warnings, you want to have an art career. And if so, bravo! There's no reason you can't pursue that goal. Also: there are plenty of art jobs that pay exceptionally well!
Skip To:
Artists and the people who support them are daring, versatile, risk-takers that shape our world and the beauty we experience. They work for themselves, for businesses, galleries, museums, schools, nonprofits, clients, and more. They work on their own creative projects, facilitate others, collaborate with peers and more experienced artists, and can be found throughout most industries.
You get to define what being an artist is to you. A chef can be an artist, so can a craftsman, a bricklayer, or a skateboarder. Some are self-trained, some learned how to do their work through trial and error working with a larger body or with more experienced artists. You'll decide how you want to pursue a career in art. Here at Degree Query, we want to help you determine what job is right for you, and ways you can get to it.
One of the best ways you can ensure you are successful in an art career – or any other – is to cultivate a diverse set of skills. For example, that can mean supplementing fine arts skills like drawing, or cultural comprehension through art history with business or computer science skills. The more areas you have experience in, the more jobs you can qualify for. Also, keep in mind the scarcity of skills. Not everyone has worked with animation or has management experience. Choosing a multidisciplinary degree is a great way to guarantee satisfying, high-paying employment in the arts.
In this guide, we'll look at different lucrative careers in art, how people enter them, degrees in the field (including different specializations), and explore applicable content we've already created. Before we dive in, let's take some stock of your history, traits, and goals: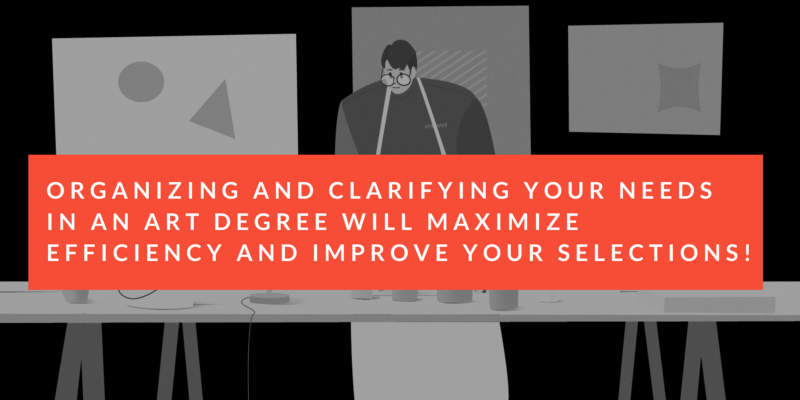 Keep these questions and considerations in mind as you explore this resource:
What have you done so far in your career? What's the highest level of education you've reached? How has your occupational history and educational background prepared you to work in art?
If you could choose your ideal position, what would it be? Does it require working for yourself or an organization? Collaborating with fellow artists, or pursuing a more solitary track?
Do you want to receive formal training? If so, what degree level and type do you think is right for you?
What are your short and long term goals in art? Realistically what can you do to fulfill them on your own, and what would you need help, training, or experience to achieve?
The art world is vast, so you should narrow down a medium you'd like to work in, or a service you think you could provide.
If you want to paint, that's something you could do yourself, although a formal education would go a long way to refining your skills. It would also expose you to indispensable criticism and a creative environment of likeminded artists.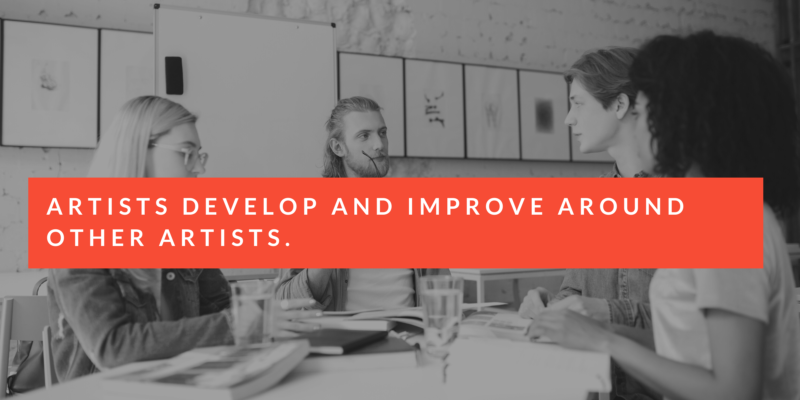 Let's say you wanted to work in film. You'll likely need formal training, and to work with others to achieve your goals. Try to determine what's required of people who do what you want to in the art world.
If you know a degree is right for you, how do you want to earn one?
You can pursue degrees in art full-time, part-time, on campus, and in some cases online or in a hybrid of online and in-person training. What works best for you and allows you to meet your ongoing responsibilities?
Where do you want (or need) to live and work while you pursue an art degree or career?
Some states and cities have vastly different art opportunities than others. Thriving in the art world can require effective networking, and often the most important networks are in major cities, although not always.
This guide is about lucrative art careers, and we're going to inspect the degrees that get you there. However, many artists succeed in smaller cities, and not everyone has to go to a world-renowned program in a huge city.
Overall, trust yourself. What feels right and feasible for you is a good place to start. Just don't give in to any "I can't do this" self-talk.
These are just a few of the questions and considerations you should peruse as you go through this guide, and search for degrees. Help yourself by writing out answers to these and any others that apply to you.
OK, let's move on to some of the most lucrative art degrees and careers:
DegreeQuery.com is an advertising-supported site. Featured or trusted partner programs and all school search, finder, or match results are for schools that compensate us. This compensation does not influence our school rankings, resource guides, or other editorially-independent information published on this site.
What are the Highest Paying Jobs in Art?
Art or Creative Director
Art or Creative Directors are executives that manage galleries, advertising, productions, among other spaces, projects, and organizations. They're responsible for planning, layout, design, products, packaging, visual elements, and much more. People in these roles coordinate and liaise with staff in other departments to work on common goals. This can include customer service, finance, sales, and other executives. You'll need at least a Bachelor's degree in art, design, business, photography, or a related field to enter one of these roles. Many Art Directors supplement their undergraduate education with a graduate degree in business or fine arts. People in these roles can have significantly varied pay depending on what organization they work for but can expect to make over $100,000 with experience at many organizations.
Business Manager and Art Agent
In these roles, you'll promote and manage talent, negotiate payment, arrange meetings, write contracts, direct marketing campaigns, manage public relations, advertising, and schedules, and much more. You'll need to follow trends in the industry carefully. People in these roles often work for a management agency, although some can work independently on behalf of their clients. You'll generally draw commission that is a portion of your clients' earnings. People in these jobs usually have at least a Bachelor's in Art History, Business, or a combination of the two. They generally earn between 10 to 20% of the earnings of the artists they manage. Once again, this creates an extensive range for earnings, but you can expect between $41,000 at the low end up to $100,000+ in the early stages of your career.
Animator
Any art job that requires specific, hard-to-replicate technical skills is invaluable. Animators are responsible for developing and producing the moving images in film, television, video games, and on apps and websites. They use computer software and graphics, physical drawings, and other mediums to create two and three-dimensional animations of models, settings, characters, and more. They may work in advertising, production and are often freelancers that move from project to project. People in this occupation often have a Bachelor's degree in computer graphics that is supplemented with a growing portfolio and are exceptionally technically savvy. They can earn anywhere from $45,000 to $82,000, and beyond depending on their experience and the projects, they're working on.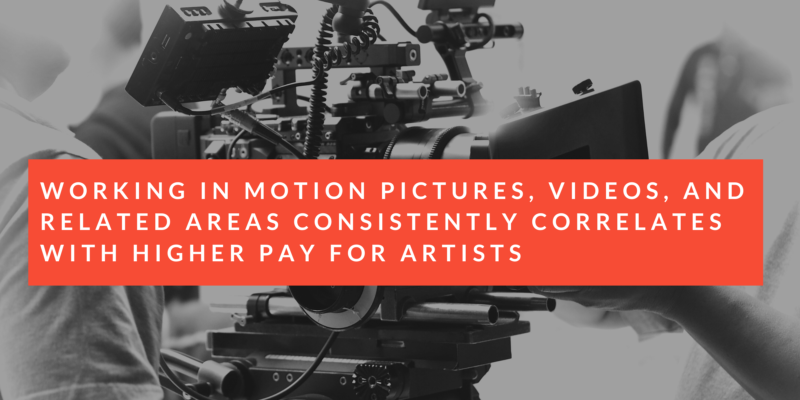 Art Professor
Art Professors are advanced educators that teach art at colleges and universities. They create curriculums, lessons, and assignments. They also serve on committees, work with students directly, assess their work, and much more. They're often responsible for research, produce original works or documents, and publish their findings in journals. To enter one of these roles, you'll need a Master's in Education, and likely a degree in art as well, along with experience in the art industry. Many universities and colleges will prefer a doctorate. You can earn over $80,000 in these roles.
Product Designer
Product Designers design consumer products. They create specs that rely on research and feedback, then draw up and create their designs. They do significant research, test product functionalities, and also improve the design of older products. They need advanced technical and communication skills, a detail-obsessed personality, and superb visual design abilities. At a bare minimum, people in these roles require a Bachelor's degree, usually in architecture, engineering, or industrial design, among other areas. People in these roles can make close to or well above $100,000 annually.
Commercial Artist
Commercial Artists use multiple mediums, including visual art to communicate messages, often on behalf of independent studios, manufacturing businesses, and large corporations. They may work in film, advertising, marketing, broadcasting, digital design, or another area. People in these roles often earn at least a Bachelor's degree that may encompass fine arts, business, design, art history, studio art, or other subjects. Most importantly, Commercial Artists build portfolios that showcase their talent, skills, and past work. They may make $100,000 or more a year depending on where they work and their career experience.
What Degrees Lead To Lucrative Art Careers?
If you want to make money as an artist, the degree, courses, and skills you learn in school make a significant difference. While some people are self-taught, most build skills and work on projects that become part of their portfolios in structured environments. Here are some of your options: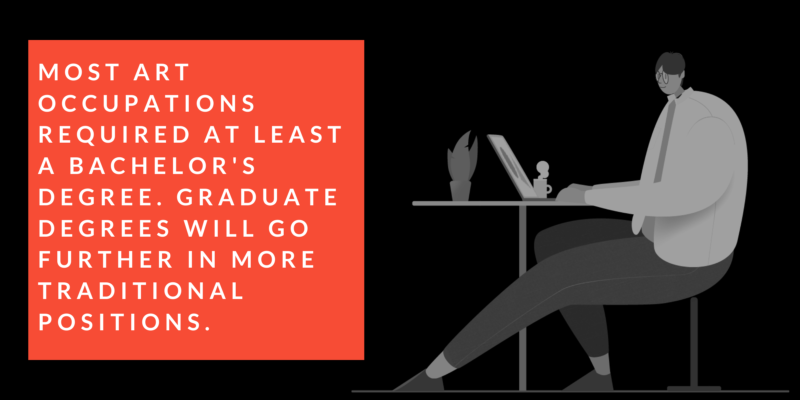 Technology Degrees
If you want to work as a web designer, in end-user product design, or as a game designer, among many other digital art positions, look no further. A degree or courses in computer science and graphic design are excellent options to fill these roles. Combining skills and experience in areas like programming, animation, illustration, software development, and other related areas makes you an attractive hire for many lucrative positions. These are skills that not every artist can develop, making them extremely desirable. Aim for at least a Bachelor's, but make sure the curriculum of any program you're interested in will give you a versatile mix of art and technical courses and experiences.
Business Degrees
Whether you want to work in curation, management, representation, research, as a historian, or marketing or sales, business degrees are an excellent way to ensure you'll be on the money-making side of the art world. Look for educational pathways that combine traditional business and management courses with art history, graphic design, museum studies, graphic design, and other creative arts. Many schools allow students to earn a Bachelor's or Master's in Business Administration combined with another area of interest, either in a dual degree, minor, or in a focus/specialization area. (Learn more about how much you can make with a degree in digital marketing.)
Media Degrees
If you want to work in animation, film, television, video games, commercial photography, graphic design, or any related area, you should strongly consider a media degree. This might mean a degree in art and computer graphics, a degree in fine arts in film, courses in illustration, computer science, among others. While there's some overlap here between a technology degree and even a business degree in some cases, you'll find many degree options that are focused on creating media professionals. They'll mix in technical experience with liberal arts courses and allow students to work in story creation, production, or direction, or perhaps editing, animation, design, programming, advertising, or marketing. These degrees are probably the most versatile of the ones we've covered so far.
Interior Design
This niche of the art world leads to some very lucrative positions. The median salary in 2018 for Interior Designers was $48,840. Interior Designers with experience can make significantly more. An Interior Design degree will offer you lots of studio time. You'll study drawing, 2 and 3-D design, CAD software. Courses include Building Compliance, Environmental Design, Sustainable Technology, Design Theory, and more. Students will complete a significant project and work on tangible and intangible models that can be added to their professional portfolios. They also will likely complete an internship.
Let's look at the work we've done at Degree Query to set you up for success in an arts education and career: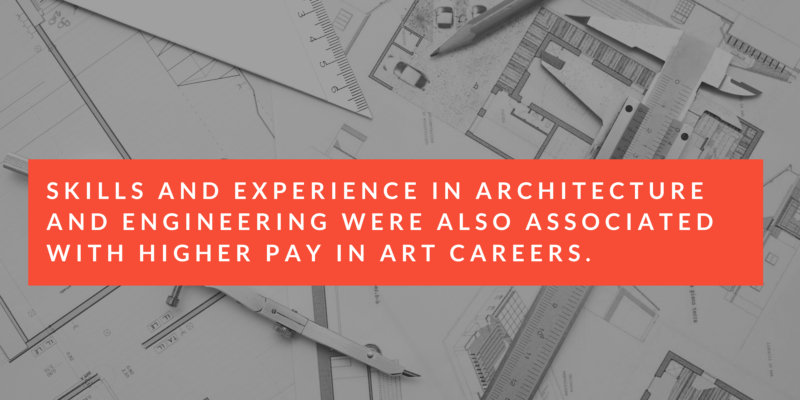 How Can We Help You Find an Arts Degree?
Here at Degree Query, we've created several forms of content to help you decide what degree is right for you, and advise you on a career path once you complete it. We've answered common questions, provided in-depth guides about careers, ranked degrees on many metrics, ranked occupations, and much more. Here's some of the work we've done that applies to working and studying in art and adjacent fields:
Rankings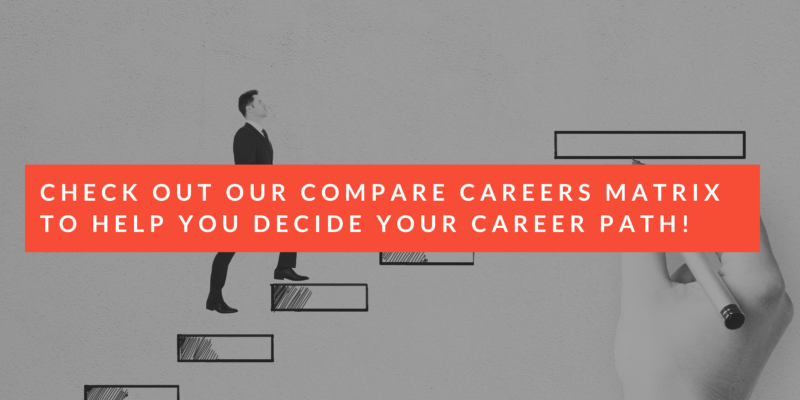 Guides
Common Questions
This is just some of the work we've created that touches on these topics. We invite you to explore our homepage and search functions to find all of the content we've written that's pertinent to you.
Fast Facts About Finding the Highest Paying Degrees in Art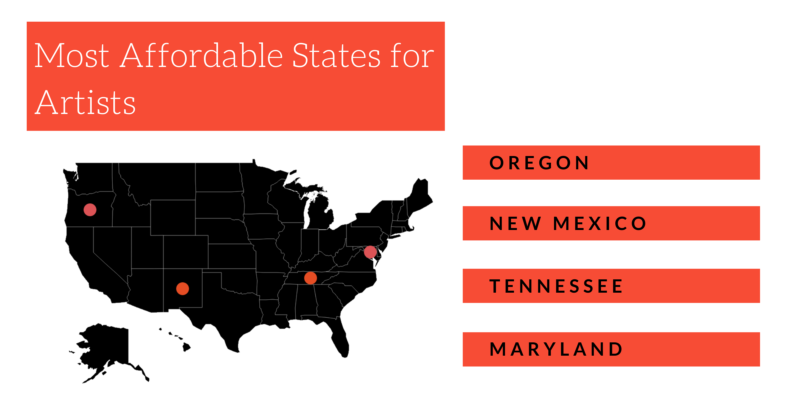 Before we go, let's take a look at some employment numbers from the U.S. Bureau of Labor Statistics on arts and design occupations:
Art Directors: In 2019 the median pay for these roles was $94,220 annually or $45.30 per hour.
There were 101,000 of these roles in 2018. This was expected to grow by 1% between 2018-28, creating 900 new jobs in the field.
The typical entry-level education was a Bachelor's degree. Higher pay correlated to working in motion pictures and advertising.
Fashion Designers: In 2019 the median annual pay for these positions was $73,790 or $35.48 per hour.
There were 25,800 of these jobs in 2018. This was expected to jump by 1% between 2018-28, creating 400 openings.
The typical entry-level education was a Bachelor's degree. People in management and video industries were paid higher than the median.
Multimedia Artists and Animators: In 2019 the median pay for these workers was $75,270 annually, or $36.19 per hour.
There were 71,600 of these jobs in 2018. This was predicted to climb by 4% between 2018-28, creating 3,000 new roles in the field.
People working for software publishers and in motion pictures/video industries were paid higher than the median.
Industrial Designers: In 2019 the median annual pay for these positions was $68,890, or $33.12 per hour.
There were 43,900 of these jobs in 2018. This was expected to grow by 3% between 2018-28, with 1,500 new roles created.
Higher pay was associated with working in architecture, engineering, and related services.
Graphic Designers: In 2019 the median annual pay for Graphic Designers was $52,110, or $25.05 per hour.
There were 290,100 of these positions in 2018. This was expected to grow by 3% between 2018-28, creating 8,800 new jobs.
Higher pay correlated to working in advertising, public relations, and specialized design services.
Remember, securing a lucrative career in art is no easy task. You'll face heavy competition for limited available positions. Don't fret! Supplement your talent with an excellent education and an indomitable spirit!
We hope you've found this guide refreshing, informative, and invigorating. We're here to help, but you'll need to do the hard work to get the job you deserve.
Best of luck!