Are you fascinated by human behavior, history and culture? Do you want to learn more about political and economic systems, the past and why people and groups do the things they do? Careers in the social sciences can give you the opportunity to quench your thirst for knowledge and make a difference in the modern world by influencing public policy or helping people.
Recommended Online Social Science Degrees
Many social science careers are financially fulfilling as well as personally fulfilling, and some even earn six-figure salaries. Browse our list of the top 10 highest paying social science careers to find the perfect path for you.
1. Political Scientist
IMAGE SOURCE: Pixabay, pubic domain
If you have an interest in politics, then a career as a political scientist might be the right choice for you. Not only is this profession the highest paid in the social sciences, but it revolves around the study of something that is constantly relevant in modern societies across the globe: politics. Political scientists investigate every aspect of politics, from how political systems originated and progressed to how they currently operate and from political trends and new political policies and ideas. As scientists, they study existing research, develop theories and collect and analyze data that ranges from qualitative, like historical texts, to quantitative, like the statistics behind election results and surveys. Based on their findings, they predict patterns and trends relating to politics, the economy and social changes. In addition to forecasting trends, political scientists also evaluate new and current ideologies, policies, laws and current events.
So, where do political scientists find jobs? You might be surprised at the number of possible workplaces for these professionals. Naturally, many – about 50 percent of – political scientists work within the government, and many more work for political lobbying groups. They also find employment with labor organizations, think tanks, academic institutions and nonprofit organizations. Political scientists may specialize in studying American politics, international relations, comparative politics or political theory. While the number of political scientists currently employed in the United States is small, about 6,600, the industry is likely to see rapid job growth with as much as 21 percent growth over a decade.
Median Salary: $102,000
Education: Master's Degree in Political Science or Public Administration
2. Economist
You hear a lot about the economy in the news, but how would you like to earn a living researching not only the numbers but the factors behind them? Economists study the factors that determine how goods, services and resources are produced and distributed. They investigate issues within the economy by creating and conducting surveys and compiling and analyzing the results with the help of spreadsheets, databases and statistical analysis software. Economists draw from current data and historical trends to predict changes and patterns in the economy and help companies, individuals and the government weather economic changes. They present their findings and forecasts in many forms, from charts and tables to policies and journal articles.
The economy isn't just about money, but about resources of all kinds. Economists investigate the costs of education, energy, healthcare and consumer products. They may work in the fields of public finances, labor economics, industrial organization economics, financial economics, international economics, macroeconomics and microeconomics. The federal government alone employs close to half of all economists. In government roles, these professionals predict funding and spending needs, study the economic ramifications of policies and laws and gather and evaluate information about the national economy, ranging from employment rates to trends in the prices of goods and services. Other economists find employment with private corporations, where they evaluate the demand for and sales of a product or service and advise business leaders on how the economy will influence their success and how they can improve their profits. Still other economists work in think tanks, where they research economic issues and share their findings and predictions in newspapers and journals.
Median Salary: $91,860
Education: Master's Degree in Economics
3. Industrial-Organizational Psychologist
IMAGE SOURCE: Pixabay, pubic domain
It may not seem like the profit-chasing business world would have much use for the social sciences, but in fact, there's a whole specialty of psychology dedicated to studying human behavior in the workplace: industrial-organizational psychology. Industrial-organizational psychologists take the same psychological principles and research methods used elsewhere in the field and put them to use in the work environment.
Industrial-organizational psychology has a place in a wide range of departments, from administration to marketing and human resources to sales. These professionals often work with management on tasks such as hiring and training employees, creating company policies, and strategically planning the growth and development of the business. They seek to solve workplace problems, such as improving productivity and increasing morale. Industrial-organizational psychologists may investigate a variety of topics involving workplace behavior, such as team effectiveness, employee motivation, occupational stress and safety risks and job performance. They use their knowledge to guide companies in selecting, training and retaining the right employees and making the work environment a productive one.
Median Salary: $83,580
Education:  Master's Degree in Industrial-Organizational Psychology 
4. Sociologist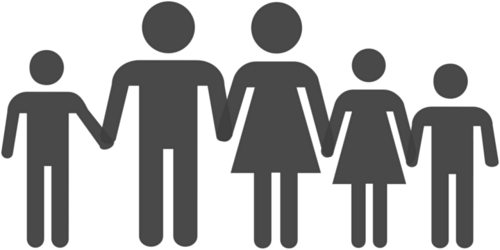 IMAGE SOURCE: Pixabay, pubic domain
If you're interested in the way people interact, a career in sociology could be right for you. Sociologists investigate social interactions in humans. They observe social interactions in cultures, organizations, social instituations, groups and relationships and develop theories to explain these interactions and social processes. Sociologists tests their theories through research, in which they use surveys, interviews with subjects and their own observations to gather data which they can then analyze. Like researchers in other fields, sociologists present their findings through reports, journal articles and presentations. Often, the work of sociologists becomes the basis for public policy reforms. Sociologists may work with educators, lawmakers, policymakers, administrators and social workers to determine the influence of political, social, religious and economic forces on behavior and devise solutions to social problems.
Most sociologists find employment in academic instituations and research and development in the social sciences, while others work in government positions or with management and scientific consulting firms. Often, sociologists focus their work on a specialized field, such as population, poverty, gender, families, health, education, crime and aging.
Median Salary: $74,960
Education: Master's Degree in Sociology
5. Geographer
IMAGE SOURCE: Pixabay, pubic domain
Do you have an interest in both the physical and the social sciences? A career in geography will expose you to both. Geographers research the earth, including not only the physical features of the land, but also the cultures that inhabit it and the political structures in place within a culture. To collect data, geographers study maps, satellite imagery, photographs and census responses, but they also do field work of their own, in which they visit the region they're studying to make their own observations. Geographers use both quantitative methods of research, which focus on numbers and statistics, and qualitative methods that include interviews and surveys of the humans inhabiting the region. During the course of their research, geographers use technologies such as remote sensing, geographic information systems (GIS) and global positioning systems (GPS) to collect and assess geographic data, notice patterns and visually present their findings. In addition to publicizing their findings in presentations and written reports, geographers often portray their data in visual modes such as maps, diagrams and graphs.
There are numerous specialists within the field of geography, including physical geographers, human geographers, cultural geographers, political geographers, economic geographers, medical geographers, urban geographers, regional geographers and environmental geographers. Each type of specialist must have a thorough background in both geography and their chosen specialty, whether that specialty is the environment, economics or politics. Geographers may provide guidance to professionals outside the social sciences, including helping governments develop policies and laws and helping businesses devise effective marketing strategies.
Median Salary: $74,760
Education: Bachelor's or Master's Degree in Geography
6. Psychologist
IMAGE SOURCE: Pixabay, pubic domain
Do you often wonder why people think, feel and behave in certain ways? If so, a career in psychology could be in your future. Psychologists investigate human behavior. They perform scientific research studies in laboratories to learn about brain function and behavior. They gather and evaluate information gained from their own observations, as well as a variety of tests, surveys and interviews with human subjects to detect patterns in behaviors, emotions and cognitive processes. A major goal among psychologists is to develop a more thorough understanding of behavior patterns, including how thoughts, beliefs and emotions contribute to behavior. Psychologists find work in schools, healthcare facilities, social assistance programs, research centers, government agencies and their own private practices.
There is a wide variety of types of psychologists, and each type performs different job roles. Clinical psychologists are healthcare workers who diagnose mental health disorders and treat them through psychotherapy, behavioral modification and, in certain states, medication. Counseling psychologists also work directly with patients, but instead of treating mental illnesses, they guide patients in understanding and solving problems in their lives, such as substance abuse and relationship problems. School psychologists work in academic services, helping students at grade levels from preschool to college cope with learning and behavioral problems and reach educational goals. Other types of psychologists focus more on research than on working with patients or clients directly. Developmental psychologists investigate the psychological process of growing and aging, particularly among children but sometimes among senior citizens. Social psychologists research the effect of social interactions on human behavior. Forensic psychologists work in the legal system, where they testify in court regarding psychological factors in a criminal, civil or family case.
Median Salary: $69,280
Education: Ph.D. in Psychology or Doctor of Psychology (Psy.D.)
7. Urban and Regional Planner 
IMAGE SOURCE: Pixabay, pubic domain
Land is a valuable but finite resource, one that can be used in many ways. Urban and regional planners are the professionals who devise plans to best use the land available to establish new communities, enlarge existing communities to adjust to population increases and enhance outdated facilities. First, urban and regional planners determine a community's needs by collecting and assessing information, including market research data, environmental studies, census responses and their own observations in the field. To analyze their data, they use systems (GIS) that visually display data on electronic maps, as well as statistical software programs. They collaborate with land developers and public officials to study and evaluate plans and proposals and make sure those plans meet all relevant environmental regulations and zoning and building codes. Some urban and regional planners also supervise and coordinate community land use projects.
Nearly two-thirds of all urban and regional planners work for local government agencies. The rest find employment in industries such as architecture and engineering, state government agencies and consulting services. Regardless of their employers and industries, urban and regional planners generally focus on identifying and meeting the needs of a community by creating and updating facilities ranging from schools to homeless shelters and parks to residential and commercial property developments. Urban and regional planners may specialize in environmental and natural resources planning, land use and code enforcement, economic development, transportation and urban design planning.
Median Salary: $65,230
Education: Master's Degree in Urban or Regional Planning 
8. Anthropologist and Archeologist
IMAGE SOURCE: Pixabay, pubic domain
Some social scientists take a hands-on approach to the history of human development. Anthropologists and archeologists use knowledge of the physical and biological sciences as well as social science to research human origin and behavior in cultures throughout the world and throughout time. They devise hypotheses about how cultures interact with their environments and about those cultures' values and social patterns. To test these hypotheses, anthropologists gather data through interviews and documents, collecting samples in laboratories and fieldwork, like excavating sites of civilizations. They use geographic information systems (GIS) technology, statistical software and geophysical tools to analyze and interpret this data to better understand human cultures.
Archeologists focus on past cultures and study skeletons, ancient tools and the remnants of old buildings. They often work for historical sites, national parks, museums or services called cultural resource management (CRM) firms. Anthropologists more commonly focus on current cultures. Some work with organizations, researching how cultures will perceive policies and products or doing market research for a business, while others focus on the social and cultural aspects of serious current problems like poverty and violence. Anthropologists may specialize in studying cultural anthropology, linguistic anthropology (which emphasizes communication and language) and biological anthropology (which focuses on human evolution). Archeologists may also specialize, but they tend to focus on certain locations, time periods and types of remains or archeological sites.
Median Salary: $57,420
Education: Master's Degree in Anthropology or Archeology
9. Historian
IMAGE SOURCE: Pixabay, pubic domain
If you have an interest in the past, a career as a historian could be for you. These professionals study the past, combing through historical sources ranging from books to government records and photographs to archived articles. They assess documents to learn if they are authentic and work to preserve historical documents in safe locations, such as historic sites and museums. Some historians work simply to expand our understanding of the past. They may use their findings to publish scholarly articles or books, or to create educational exhibits at museums and historical associations. Other historians investigate history for current purposes, such as to inform government policies or understand historical factors involved in legal matters.
More than half of all historians work for the government. These professionals also find employment in museums, historical societies, nonprofit organizations, archives, consulting firms and research organizations. Many historians focus on particular aspects of the past, including government agencies and programs, historic battle sites and the history of certain religious groups.
Median Salary: $52,480
Education:  Master's Degree in History, Archival Management, Museum Studies or Historical Preservation
10. Survey Researcher
IMAGE SOURCE: Pixabay, pubic domain
Many social science professions rely at least in part on information gleaned through survey responses. However, a flawed survey will result in inaccurate data. Survey researchers are professionals who specialize in creating quality surveys and interpreting the information that results. They begin crafting a survey by performing background research on the subject. They consider the purpose of the survey – for example, whether the goal is to get factual numeric data or to see what people think, feel, want and believe – and then choose the survey methods most appropriate for that purpose. Before going out and surveying a population, survey researchers test their surveys to ensure that subjects will understand their questions and that the questions are unbiased. They also identify an appropriate population to whom they will administer surveys. When it comes time to compile results, survey researchers use their statistics knowledge and statistical software to analyze their information. They create tables and fact sheets to quickly convey their findings.
Survey researchers find employment in academic institutions, nonprofit organizations, corporations, research firms, government agencies and polling organizations. The surveys they create may cover a wide range of topics, from scientific to political and social to economic. They may interact with the public in person, over the phone or Internet or through mail, or they may supervise interviewers.
Median Salary: $45,050
Education: Master's Degree in Survey Research, Statistics or Marketing Research
Editor's Note: The salary and education information presented in this article came from the United States Bureau of Labor Statistics (BLS), a federal agency that measures and reports on the labor market and various occupations. In any profession, earning potential and education requirements vary from one location or employer to the next. Students considering pursuing a career in the social sciences should view this article a guide only and should do further research as they prepare for a career.