Sociologist, one of the highest-paying social science careers, is a broader field than you might think. Although this occupation is small, it offers opportunities in many different fields, from research and development in the social sciences to government jobs, careers in academia and work in the specialization of criminology. Some students who major in sociology as undergraduates use their background in the study of social groups and interactions to embark on careers that range from business to law and even medicine.
Work in Social Research
The largest share of the sociologist occupation, around 41 percent of the field, works in the research and development industry specific to social sciences and the humanities, the United States Bureau of Labor Statistics (BLS) reported. A sociologist working in this industry might hold job titles like research associate, social scientist, research scientist, research specialist or research coordinator, according to O*NET. More senior-level sociological research industry jobs may confer titles like research center director, research and development manager or research and evaluation manager.
Jobs in social research include work for nonprofit, nonpartisan research organizations dedicated to public interest policy. Both public-sector and private-sector entities rely on the findings of sociologists in the field of research and development to better understand complex sociological problems and make changes.
Research and development roles for sociologists emphasize the empirical study of any number of different areas within sociology, from the sociological constructs, issues, and practices pertaining to gender, minority groups, healthcare access, drug use and more.
Government Sociologist Opportunities
Government agencies also employ sociologists. In fact, state governments are among the top employing industries for sociologists, making up 14 percent of the workforce, according to the United States Bureau of Labor Statistics (BLS). The work of a sociologist employed by the government often involves policy analysis and helping to inform lawmakers of social problems or the social impacts of a policy or program. You might also find a government role that focuses on conducting government-funded social research. You could also work in a community planning or programming role.
Government jobs related to sociology often require you to perform a good deal of quantitative data analysis, which means you need a strong understanding of statistical analysis and quantitative, as well as qualitative, research methods.
Academic Sociologist Roles
Many job roles in sociology are in academia. If you want to work at a college or university, there's a good chance that your career will combine teaching – usually, though not always, at the college level – with social research. You're especially likely to have the opportunity to follow your research pursuits if you teach at a research university, there you will often find centers dedicated to different areas of research interests.
Full-time sociology faculty roles encompass tenure-track assistant and associate professor roles as well as full professor positions, according to the American Sociological Association. You might also work as a non-tenure-track instructor or lecturer or as an adjunct, or part-time, instructor. While you probably associate academic roles with four-year institutions, community colleges often require sociology instructors to teach introductory and lower-division courses in the field.
There's a discrepancy between earning potential of sociology faculty in full-time roles at four-year colleges and sociology professors in part-time, non-tenure-track roles or at two-year schools. While the BLS reported that the median wage for sociologists working in the educational services industry was just $63,310, the American Sociological Society reported an average salary of $81,298 for full-time associate, assistant and full professors of sociology over the 2016 to 2017 academic period. Jobs in educational services make up 17 percent of all opportunities for sociologists, the BLS reported.
Many high schools offer an introductory course in sociology at the college prep level. In fact, the American Sociological Society has developed a set of National Standards for High School Sociology. Often, social studies teachers are assigned to teach sociology classes.
Careers in Criminology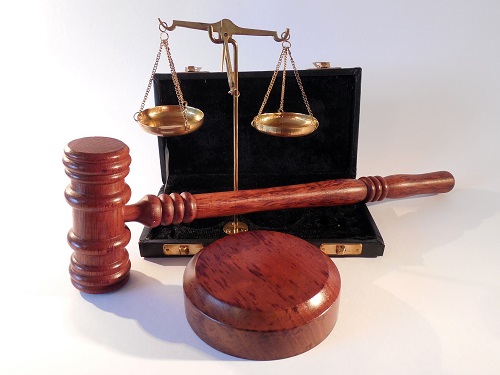 IMAGE SOURCE: Pixabay, public domain
One specialized type of sociologist is a criminologist. Criminologists study the societal forces, factors, problems and institutions that lead to criminal activity. They strive to understand why crime occurs and how it can be prevented. Criminologists focus on abnormal behavior, but they're not only interested in the psychological disorders that can drive criminal behavior. A lot of what a criminologist does is analyze data to better understand the factors – social and otherwise – that contribute to why a "normal" person would engage in criminal activities.
Social factors criminologists have identified that can lead to criminal activity and incarceration include poverty and living in high-crime areas. Other factors include substance abuse, negative childhood experiences and certain neurobiological risk factors.
Job Options With an Undergraduate Sociology Degree
If you don't necessarily have your heart set on being a sociologist, you could use your sociology education to pursue any number of other career paths. Some students use their sociology education as the basis for graduate studies in another field, like counseling, law or even medicine. Others find jobs in many different fields with just an undergraduate degree. Your keen understanding of social interactions, relationships and patterns can help you excel in roles like human resources specialist, journalist, social services case manager, teacher, community services advocate, public relations specialist and more.
The skills you develop in quantitative data analysis are also valuable in finding work as a sociology major. You can use these skills to work in market and consumer research, data analysis and administrative job roles.
Additional Resources
What Skills Will I Develop as Someone Who Studies Sociology?
What Kind of Economic Future Can I Expect as a Sociologist?
Would a Secondary Area of Study Be Helpful as a Sociologist? If So, Which Areas?
What Are Some Areas of Research Most Sociologists Study When Going for Their Master's or Ph.D.?