Before you begin looking at master's degree programs in human resources, which are among the highest-paying master's degrees, you have to plan for your undergraduate studies. Prospective students who want to work in HR may wonder what direction they should go when choosing an undergraduate major. If you aren't sure about earning a master's degree, majoring in HR – or at least in a subject of study related to HR – should be your priority. If you know that you would want to go to graduate school if you pursue a human resources career, you have more options as an undergraduate, including any of the humanities or a program in science or math.
Human Resources at the Undergraduate Level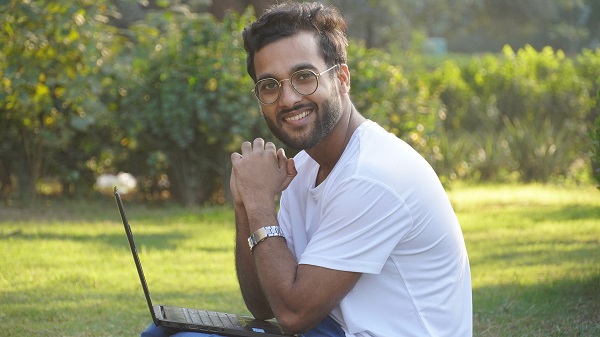 IMAGE SOURCE: Pixabay, public domain
If you know going into your college career that you want to work in human resources, a major specifically in HR is probably your best option. Of the three different paths the Society for Human Resource Management (SHRM) outlines that you could take to get an entry-level role in HR, the most direct is earning a college degree in the field. Studying human resources at the undergraduate level provides you with the basics you need to get started working in this area.
Employers are more likely to hire candidates with an educational background in human resources for HR roles, according to the SHRM – and the higher level the role, the more preference employers show for a formal college education in the field. While only 32 percent of employers report that they are more likely to hire a candidate with an HR degree for an entry-level human resources role, 73 percent of employers say they would be more likely to hire a candidate with this educational background for senior-level roles.
A second path into HR is leveraging a degree in a related subject to break into the field, according to the Society for Human Resource Management. Generally, degrees that are considered related to human resources include business administration, business management and leadership, organizational behavior, organizational development or industrial relations.
Among business administration programs, you may need a concentration in human resources or sufficient coursework in the subject for your degree to be considered specialized enough to be truly related to HR. Some students may choose a major in industrial-organizational psychology, a business-focused branch of psychology that applies the concepts of practices used to study the mind and behavior to the workplace.
If you're trying to work in HR without earning a human resources degree at either the undergraduate or the graduate level, you may need to work in an operational role within your company for years before transitioning to HR, the SHRM reported.
Choosing an Undergraduate Major When You're Planning for Graduate Studies
If you plan to go to graduate school for human resources, your undergraduate major may not matter as much. For one thing, your master's degree in HR will fulfill any requirement that you hold a human resources degree, whether for the purposes of professional certification or to meet an employer's criteria for a job.
Additionally, many master's in human resources degree programs don't require applicants to have an undergraduate degree in HR. Being familiar with the basic concepts and foundations of human resources prior to entering a graduate-level program that will include advanced coursework in the field is valuable. However, many students in a master's degree program in human resources ended up in the field from a somewhat different undergraduate background, such as psychology, sociology, communications or another of the humanities subjects.
The courses you take as an undergraduate might, however, affect which kind of master's in HR program is right for you. For example, a STEM-designated master's program in HR is built upon a foundation of knowledge in science, technology, engineering and mathematics. This doesn't necessarily mean that you must have majored in a STEM subject, but it may mean that your curriculum will highlight STEM-related areas of human resources more than another program might.
You might take core courses in a STEM-designated HR program that emphasize the research methodology used to acquire data and the analytical methods of understanding and interpreting quantitative information. If the reason you gravitated toward human resources, as opposed to a traditionally quantitative area of business like finance or accounting, is because of an aversion to math, you might prefer a program without a STEM basis.
Having a master's degree in HR will help you stand out in this field. According to O*NET, only 9 percent of HR managers have a master's degree, another 9 percent have a post-baccalaureate certificate, and 74 percent report having only a bachelor's degree.
Additional Resources
Will Having Studied HR as an Undergraduate Make a Big Difference When Applying for a Master's?
What Types of Classes Does One Take in a Master's Program for Human Resources?