"I would rather be on my farm than be emperor of the world." — George Washington
DegreeQuery.com is an advertising-supported site. Featured or trusted partner programs and all school search, finder, or match results are for schools that compensate us. This compensation does not influence our school rankings, resource guides, or other editorially-independent information published on this site.
What comes to mind when you think of agriculture? 
When you think of the term 'agriculture' you probably conjure up certain images, such as that of a field-bound farmer toiling away in the broiling heat of a midday sun. Conversely, you probably do not imagine highly lucrative agriculture careers with highly diverse, specialized skill sets.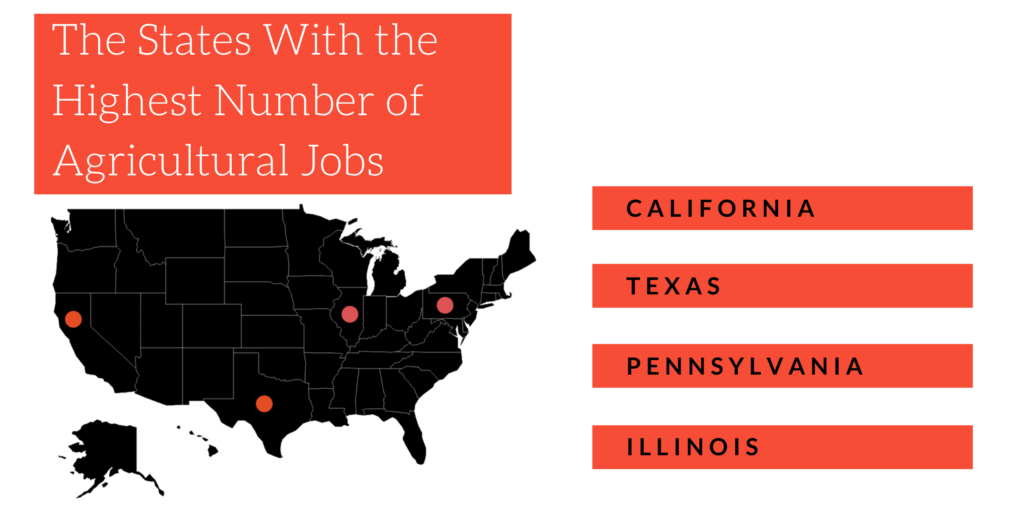 As you will soon discover in this article, long-gone are the days where a profession in agriculture equated to long days of manual labor in the outdoor heat. In today's world, agriculture science is no longer limited to farmwork, and can act as a bridge into many seemingly unrelated careers. Basically any industry that depends on products harvested from the natural world will have roots in agricultural science. And what's more–not only has the professional job market of agriculture evolved immensely, but so too has the potential for highly rewarding professions–both in terms of available career opportunities as well as career trajectory for specific careers.
What Does this Mean to You?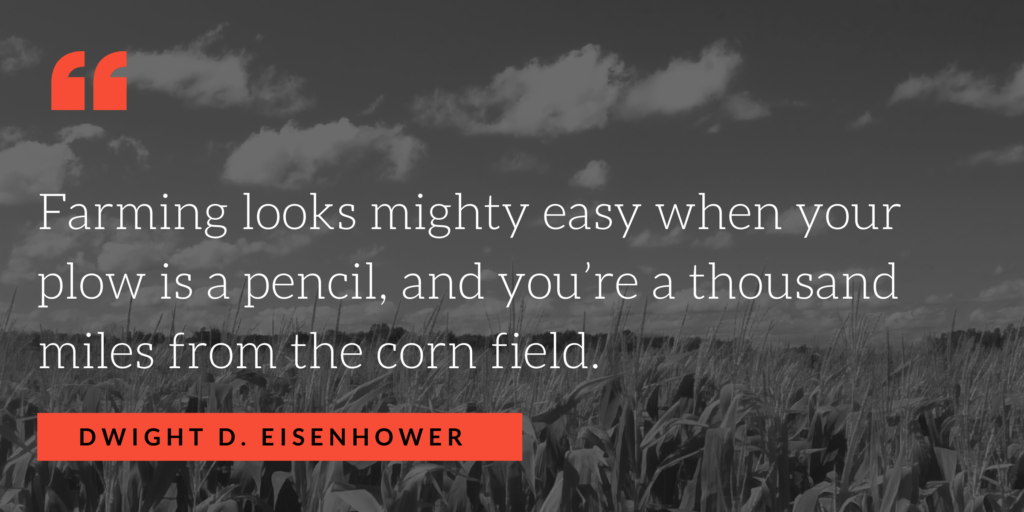 Well, simply put it means that there has never been a better time to consider a profession in agriculture. Moreover there has never been more entry-points into the most rewarding sectors of the job market. While a degree in agriculture will not pigeonhole you into a career of outdoor labor, it can open the door to some of the best outdoor jobs available. 
Few careers offer such impressive diversity. A background in agriculture can lead to a career in petroleum engineering or environmental engineering, or crop and soil science. These careers in turn offer vastly different work environments–from research work in labs, to golf course management, to engineering or construction work on oil field operations. 
As with any career with such diverse professional paths however, it is crucial for prospective professionals to determine both their chosen entry-point into their career–be it advanced education or work experience–and the desired end point of their efforts. For instance, if you want to manage or develop golf courses it might take years of building experience in tangential fields to build up the necessary experience. 
Review our Agriculture Degree FAQs Before We Delve Deeper into Careers 
Questions to consider to determine if an agriculture degree is for you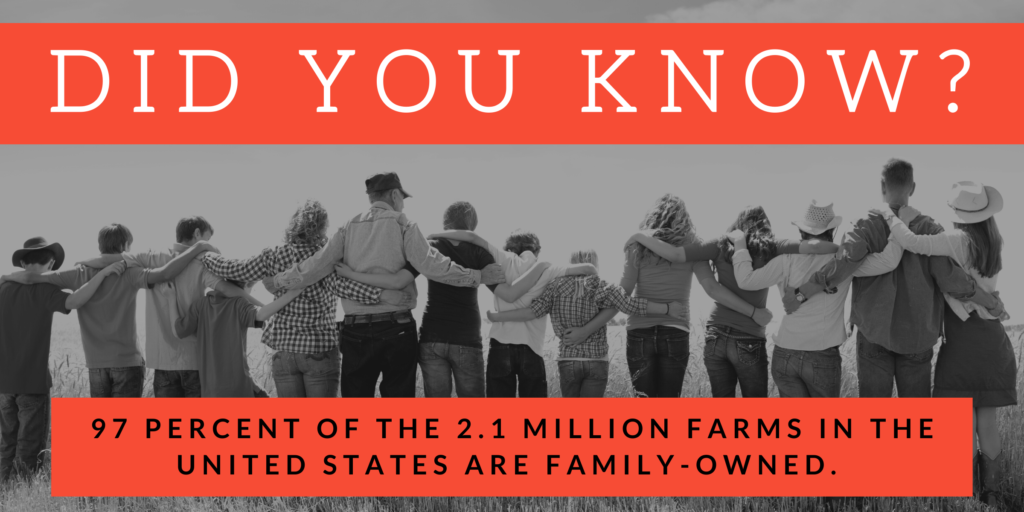 Do you prefer working in a solo or independent environment? Or do you prefer working in a team or group setting? 

Answering this question will help you decide between the various agricultural careers defined by more independent research and responsibilities, as well as the more social career paths such as those in the corporate environment. 
Do you want to work outdoors, indoors, or in a mixture of both? 

A background in agriculture will open many doors to outdoor professions, so it is important to decide whether this is something you value. 
It is important to note here that the flexibility inherent in agriculture's robust career paths and opportunities means that you should be able to find the perfect match for you–whether that means working outside for every billable hour or if it means working indoors without exception. 
Do you prefer theory and research or do you prefer working where rubber meets road where theories become action?

Available agriculture careers offer a number of research heavy, laboratory-type opportunities, as well as 'boots on the ground' professions where you will be heavily involved in the action. 
Do you lean towards one or the other? Or perhaps your ideal career lies somewhere in the middle. 
Do you want to teach eventually? 

While this question may be harder to answer earlier in your career, and work as a teacher can be pursued at any time, the qualifications to land upper-tier teaching gigs are steep. 
To become a professor of agriculture for instance requires a stout background in research in combination with an advanced degree. For most professionals this will require long-term planning, and so even if you think you may want to consider it in the future, there will be some necessary steps to take and benchmarks to hit. 
What is your desired entry-point into your chosen career? 

When deciding on how best to prepare for entering the job market, at some point you will inevitably have to choose between building work experience and pursuing advanced education. While pursuing both at the same time is certainly possible, doing so will require careful planning and consideration. 
When answering this question you will need to have a clear conception of your goals, as well as how to meet these goals within the context of your chosen profession. 
In order to fully answer these questions you will need a strong understanding of the various career opportunities available to you, as well as the requirements for maximizing these opportunities. So let's review some of the most profitable careers in agriculture and what education or work history is required for each, so that you can make an informed decision. 
Most Common Agriculture Careers
Before we delve into the upper echelon of professions let's go over the most commonly held job types with a degree in agriculture. While these jobs may not be the most profitable, they are important to be aware of since they represent the majority of opportunities within the agricultural job market. On the other hand, positions like that of the agronomist offer highly impressive high-end salaires. And much like any profession, the pay of these jobs can be multiplied when you push into upper tier opportunities with greater experience and specialization. 
Farm Manager
Average Salary: $60,000

A farm manager is a role self-explained by its title. Farm managers oversee farming operations in all shapes and sizes. 
As such their responsibilities run the gambit of tasks involved in farm upkeep and oversight, and they are not afraid to get to work in the mud if needed. 
Agronomist
Average Salary: $84,000

An agronomist acts as the bridge between farming operations and crop researchers. 
The agronomist is often dubbed "the crop doctor," because their responsibility is in monitoring the health of crops, and employing strategies to ensure a successful yield.
Agriculture Educator
Average Salary: $47,365

An agriculture educator works in a variety of educational environments to explore and pass on knowledge of farming, agriculture, and the complex dynamics of harvesting and preserving natural resources. 
These educators work within programs at all levels of education in a range of settings from middle school classrooms to non-profit consultancy organizations, to doctoral programs at high-end universities around the world.  
Agricultural Consultant
Average Salary: $64,803

An agricultural consultant assumes the role of educating clients within the context of a specific subject or desired result. 
For instance, agricultural consultants often work closely with golf courses or golf teams to ensure the quality of a golf course. They might also work closely with construction groups to advise on the structural integrity of the ground, or they might advise farmers on how to employ various new technologies to improve the yield of their harvests. 
Soil Scientist
Average Salary: $63,280

A soil scientist is a master of–you guessed it–soil. Do not be deceived by this simplistic description however, soil science is a vast and complex field that works to push environmental science innovation forward. 
A soil scientist studies the newest research and collects data on the most effective ways to preserve soil health in order to facilitate successful farming operations, human health, as well as land conservation. As such they are often at the forefront of large scale conservation efforts. 
How to Find the Highest-Paying Degrees and Careers in Agriculture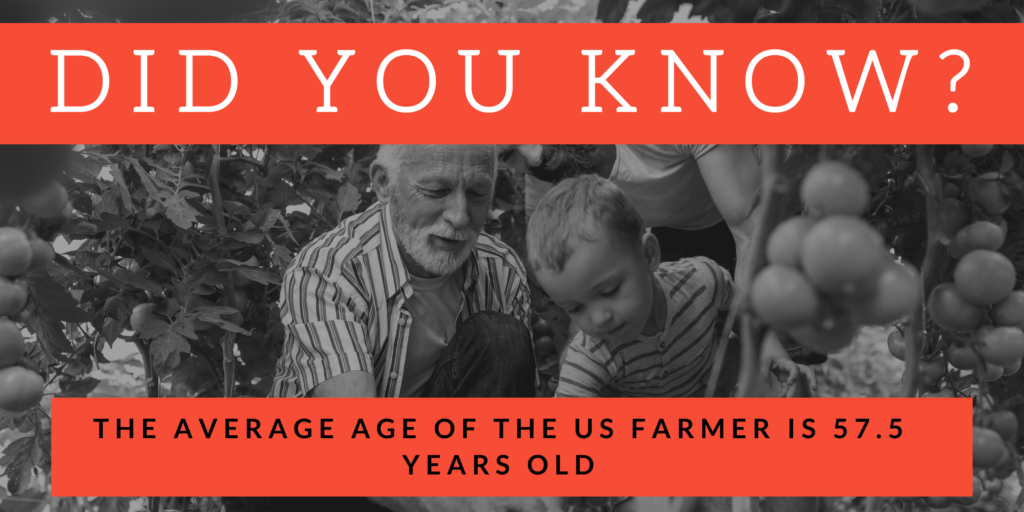 When considering the best payoff for a career in agriculture there are some 'universals' to consider when choosing a degree. 
Firstly, while there are some exceptions, a more advanced degree will typically result in higher salary potentials. Similarly, the majority of well-paying jobs in the agricultural job market are those that lean into either engineering or specialized data analysis, so if your career path leans into those skill sets, you are likely going to see impressive salaries.
Secondly, work experience also acts as a multiplier on one's salary. So in many cases it might be worth it to build experience in a job that's less profitable at face-value in order to unlock the higher salaries that come with seniority, rather than jumping over to a career path with higher salary averages. A minor point here, too, is that if you are not finding the salaries you want for a certain job in your area, you may need to branch out your search to other parts of the country, since agriculture jobs more than other jobs are subject to strong regional influence on pricing and compensation.
The third and perhaps most important point is to lean into your strengths. You will be much more successful in a career that you enjoy and are able to be passionate about year-in and year-out. And it goes without saying that the greater your success in your career, the greater financial opportunities you will enjoy. 
Requirements for high earnings in agriculture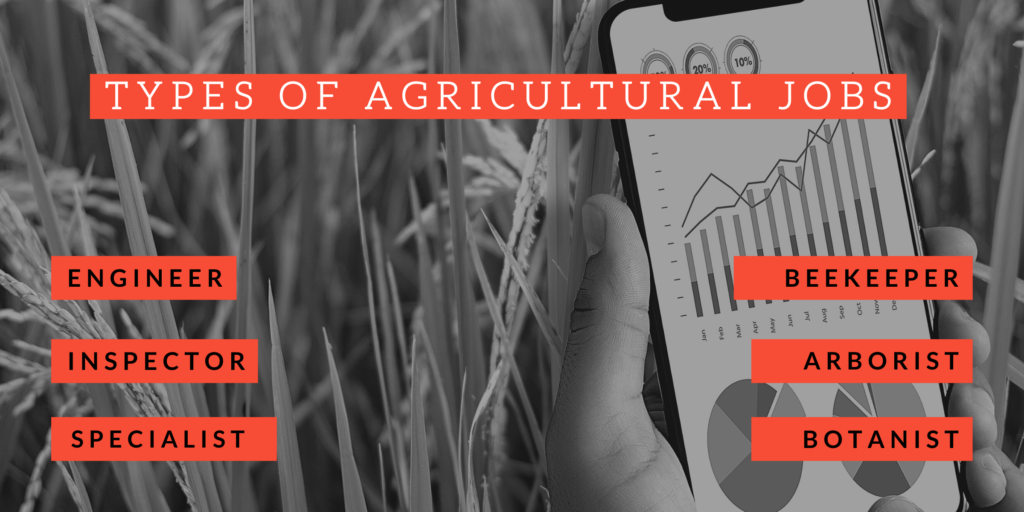 Before we explore these there are a few points to consider. While these professions may not have the highest end-point salaries in the industry, we believe it is unhelpful to prospective students and professionals to report a salary that represents an enigma, or an exceedingly rare level of compensation that would be extremely unlikely for anyone to obtain, not to mention those just starting their careers. 
So to organize this list, we took into account both the career's average salary in combination with the earnings of the lower 10% and the higher 10% in order to determine their spot within this list.  
There are certainly other agricultural professions that are highly profitable, however the following careers are those that are both common and reasonably accessible to prospective professionals and students alike.
The salary stats below were gathered from the Bureau of Labor Statistics, PayScale, and Salary.com 
The Most Lucrative Jobs in Agriculture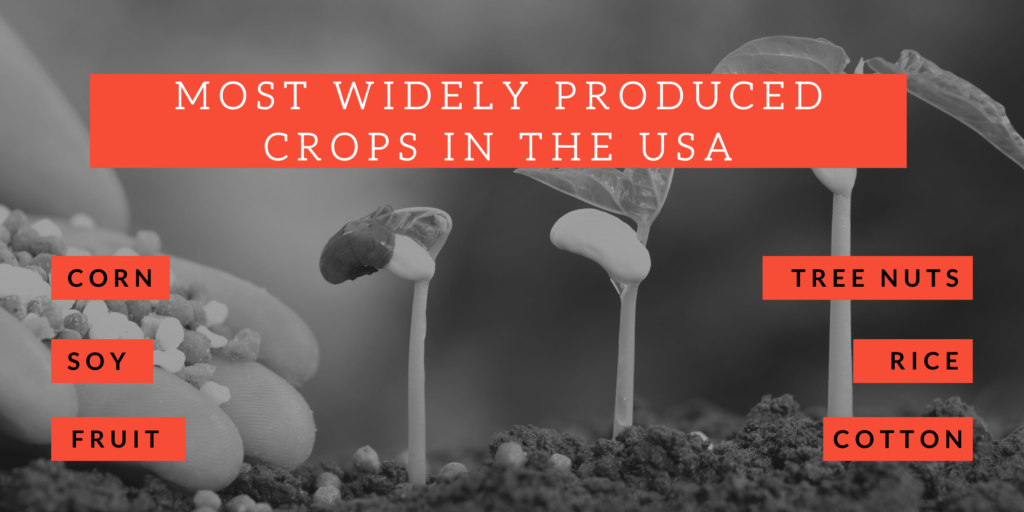 Agricultural Operations Manager
Average Salary: $67,950 
Degree Requirements: Bachelor's in Agricultural Management, Master's or MBA helpful  
An agricultural operations manager represents a promotion from the traditional farm manager position. While a farm manager might oversee a single farm, an operations manager will specialize in a subset of specific farming operations, oftentimes spread out over many farming operations in an area. In today's economy for instance, a highly demanded agricultural operations manager position is one where the manager oversees all the industrial hemp operations for farming operations with many locations. 
According to the BLS in 2018 the median wage for farm and ranch managers was $67,950 while the lowest 10% of earners made less than $35,440, and the highest 10% brought home more than $136,940. This is a profession that was in a dire shortage just a few years ago, so the compensation packages have improved drastically and evidently become very impressive at the upper levels, however the BLS reports that overall growth will be little due to the consolidation of smaller farming operations into larger ones. This does represent a unique albeit highly competitive route for promotion and professional advancement. 
Animal Geneticist 
Average Salary: $68,840
Degree Requirements: Bachelor's in Agricultural Science, Advanced Degrees and Specialization in Genetics or Bioinformatics Helpful
Animal geneticists within the agricultural sector are masters of bioinformatics. They employ advanced mathematics, computing techniques, and laboratory technology in order to map out the genetic factors involved in the various components of animal life, such as overall health, success rates of reproduction, and resistance to disease. Because of this specialty, animal geneticists are at the forefront of many large scale production operations, as well as conservation efforts. 
This career path is one that is heavily influenced by one's educational background with work history coming in close-second. For this reason, a professional will achieve a salary that multiplies the average when they enter the job market with an advanced degree such as a PhD in Genetics or Genetical Engineering.
Food Scientist 
Average Salary: $71,990 
Degree Requirements: Bachelor's in Agriculture, Degree in Food Science Helpful
A food scientist employs a deep knowledge of chemistry, microbiology, and engineering in order to master the various dynamics of food processing–whether that be through actually cooking food, or through working in the industry on the industrial production side. Food scientists are charged with employing various strategies to monitor food degradation and to prevent it entirely where possible. Much like an animal geneticist, the highly specialized knowledge and skill sets involved in food science make it a career where advanced education is appreciated and rewarded.
Reflecting this reality is 2018 data from the BLS. The lowest 10% of food scientists earned less than $38,740 annually, while the highest 10% of earners made more than $116,740 While the BLS predicts no impressive growth, it is clear that overall employment of agricultural and food scientists will have grown by 7% between 2016 and 2026. This growth is near the average for all occupational growth in the United States.
Agricultural Engineer
Average Salary: $74,480 
Degree Requirements: Bachelor's in Agricultural Engineering, Master's or PhD Helpful
An agricultural engineer is a sort of 'jack of all trades' who is the ultimate problem solver of agricultural operations. They manage any power supply issues, strategize what farming technology to use and how to use it, all while prioritizing the highest level of space, time, and energy management. That is, they are charged with ensuring that a farming operation is an efficient operation. Because of the experiential knowledge involved, education level seems equally balanced with work history in terms of scaling salaries.
According to the Bureau of Labor Statistics (BLS), agricultural engineers earned a median salary of $77,110 in May 2018 which has jumped to $80,720 as of 2019. The lowest 10% earned less than $46,500 in 2018 to $47,330 in 2019, and the highest 10% earned more than $116,850 in 2018 to $160,950 in 2019. The BLS estimates that employment of agricultural engineers will have grown by 5% between 2018 and 2028 – slightly smaller growth than the average growth for all occupations. While job growth may be slow, the rise in salaries over the past few years demonstrates a highly profitable job market.
Agronomy Sales Manager 
Average Salary: $76,470
Degree Requirements: Bachelor's in Agricultural Science, MBA or Sales Specialization Helpful
Agronomy sales managers are the 'shot callers' of the farming industry. They typically manage a team of salespeople and fly all over the country to educate farmers on how to properly manage their operation while simultaneously promoting their products, which primarily take the form of fertilizer, seed, farm equipment, or anti-pest chemicals. Because of their role in sales, sales experience or a sales degree might even outweigh the importance of an agriculture degree.
That is not to say you do not need one, but if you don't, you may be able to compensate with a strong work history in sales. Likewise, if you want to pursue the upper-end salaries as an agronomy sales manager, you should look to develop sales experience in conjunction with an advanced degree in agricultural science or agricultural engineering. This will help you achieve the high-end salaries reported to be in the low six-figures, or as high as $200,000 annually in senior management positions.
Agricultural Commodities Broker and Trader 
Average Salary: $78,214
Degree Requirements: Bachelor's of Agriculture, Agribusiness; Master's of Agribusiness, MBA, or Sales Specialization helpful
Agricultural commodities brokers are investment-traders that specialize in the agricultural market. Oftentimes these brokers will specialize in a particular crop such as corn, rice, or coffee beans. They will then monitor the market for these crops, set trade values, and execute trades respectively. Throughout this process the broker develops client relationships in order to maximize the efficiency and effectiveness of commodity trading. 
As such it represents a highly social job type with highly promising salary indexes. According to Payscale the bottom 10% of these professionals earn an average of $49,000 annually, or less. The top 10% of brokers report earning around $138,000 or more. Given the social nature of this profession and the importance of managing relationships, higher salaries seem strongly weighted towards those with the most working experience in the industry–while an advanced degree in agriculture or sales will certainly speed up the process.
Agricultural Hydrologist 
Average Salary: $79,370
Degree Requirements: Bachelor's in Hydrology, Master's in Agricultural Science
Water is the lifeblood of any agricultural operation, and it is similarly crucial to any environmental conservation efforts. Thus at the center of the agriculture industry is the hydrologist. The hydrologist specializes in knowledge concerning water chemistry, groundwater behavior, as well as hydration demands of certain crops or farming strategies. Success in this field requires at least a bachelor's in agricultural science with a specialization in hydrology. Advanced agricultural degrees often include sufficient hydrology coursework, however as with any highly specialized career path, the more education the better.
According to the BLS, hydrologists earned an average of $79,370 in 2018, which has jumped to $81,270 in 2019. The lowest 10% earned less than $48,820 in 2018 to $51,220 in 2019. The top 10% of highest earning hydrologists brought in more than $122,890 in 2018 and $127,400. The BLS expects employment for hydrologists to have expanded by 7% between 2018 and 2028 – just slightly faster than the average for all occupations in the US. Thus the field of hydrology is growing fast, and not only that, but the salary indexes are jumping nicely year after year–with upper end employment bringing in solid six-figure salaries.
Check out the top 20 non-law firm jobs with a law degree.
Agricultural Economist 
Average Salary: $104,920
Degree Requirements: Double Bachelor's in Agricultural Science and Economics, Advanced Degrees Helpful
An agricultural economist is the statistician behind commodities trading and brokering, the mathematician behind the agronomist's price-setting. Agricultural economists have a highly specialized knowledge base, so advanced education takes priority over work history. 
According to the BLS, economist jobs are fairly lucrative in general with agricultural economics ranking around the middle for economy job salaries overall. Professionals with more advanced degrees such as a Master's or PhD in Agricultural Economics should be able to pull in salaries that nearly double that of the average. To obtain these positions however, will require an impressive pedigree of research achievements as well as a robust background in advanced education.
Agricultural Lawyer 
Average Salary: $115,820
Degree Requirements: Law Degree; Agricultural Science Specialization (Bachelor's, Master's or Law Specialization)
When you think of legal professions, agricultural lawyers are probably not the first type to come to mind. Agricultural lawyers are in extremely high demand, and are some of the most well-paid legal professionals overall. This is because the agriculture industry is one of the most heavily regulated industries on the planet, while also representing one of the largest industries on the planet. For these two reasons, agricultural lawyers are crucial for small farmers and multimillion dollar agricultural operations to navigate the legal environment. 
These lawyers have an immense task of understanding not only local and regional regulations, but also federal law and regulations, as well as international trade regulations. For this reason, advanced agricultural lawyers who demonstrate success in these arenas earn astronomical salaries of mid to high six figures. These types of salaries however, represent the end-goal for agricultural lawyers and may only be achieved after decades of success. Regardless of this fact, average salaries remain some of the highest in the industry, and represent a lucrative specialization for any aspiring lawyers as well. 
Agricultural Purchasing Manager 
Average Salary: $118,940
Degree Requirements: Bachelors in Agribusiness, Master's or PhD in Agribusiness, MBA or Sales Specialization Helpful 
Agricultural purchasing managers work at the upper-end of the agronomist's market, expanding their scope of business beyond that of the agronomist to include the acquisitions of entire farming operations. These managers oversee groups of purchasing agents to monitor market trends in order to swoop-in at advantageous times to acquire agricultural infrastructure. These purchasing managers have earned a somewhat negative reputation–at least where local farmers are concerned–because these purchasing managers are the ones who often offer failing farmers a deal they cannot resist. 
While this may lead to a negative connotation from farmers, the purchasing manager is a position of seniority and prestige. These professionals are trusted by large organizations to oversee high-end investments and the management of million-dollar budgets. To excel in this field, you will need to master the ins and outs of the agriculture business, while demonstrating stellar sales instincts and abilities. The BLS reports that high-end purchasing managers pull in around $200,000 annually. 
Fast Facts About Lucrative Agriculture Jobs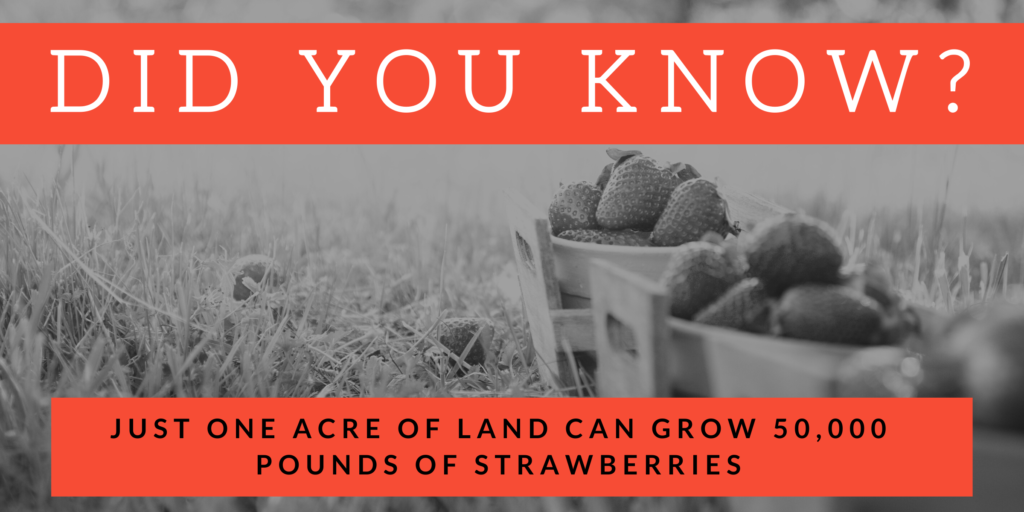 The most profitable degrees in agriculture seem to be those that either involve highly specialized knowledge, or those that involve high-end business maneuvering. 
These two different approaches can be divided in this way: Agribusiness Degrees, and Advanced Science Degrees. 
Agribusiness degrees can be maximized by pursuing a business degree or law degree in conjunction and lead to by far the most profitable careers in the industry. 
To maximize your earning potential in advanced science careers of agriculture, it is important to pursue the absolute highest degree you can, that is, the most specialized degree in your chosen field. This path leads to professions like the Agricultural Hydrologist, Food Scientist, or Agricultural Geneticist. 
Of course, the final pointer here is to not let these linear paths described above dissuade you from pursuing your passions. Maybe you dislike having to choose between agribusiness and advanced science careers.
For instance, consider this question: are you interested in the intersection between agribusiness and advanced science? If so, then you may be able to carve a path that incorporates the most lucrative aspects of both. 
In short, do not settle for anything less than your highest aspirations.