The process of how food is made provides both an engrossing puzzle, a great opportunity to promote health outcomes, and a big business.
Nearly every container in every grocery store comes with a compelling story. From almost completely unprocessed greens from down the street, to highly processed food products that have a shelf life of 50 years, food scientists likely helped with some portion of this process.
The stories behind even our most common foods are almost unbelievable. When you think about how humans originally learned what was edible and not — largely through trial and error — it's no wonder that even with today's scientific advancements determining what goes into our food is an intricate process.
Accounting for shelf life, nutritional value, price, availability of ingredients, and consumer tastes is quite a balancing act. If that seems interesting to you, you may be interested in food science.
Food science is a unique discipline, in that it's not a particularly common degree. You'll meet plenty of second-year college students majoring in psychology or religion before you'll meet someone into food sciences. And yet the act of determining how our food "works" is essential to a functioning society.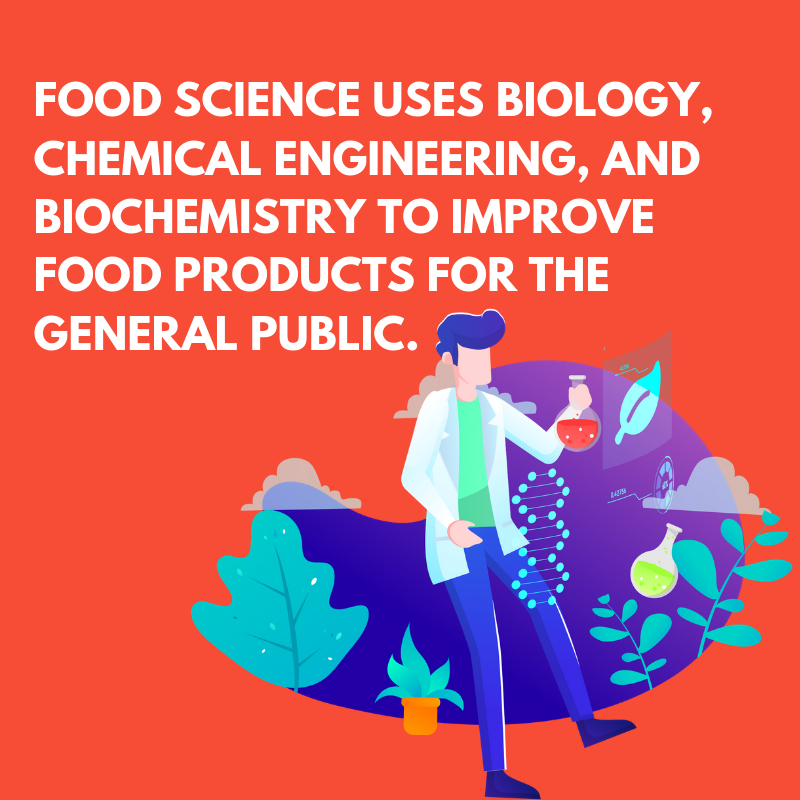 Food science is a multidisciplinary field that draws from a range of academic topics. Combined into food science are chemical engineering, biology, biochemistry, nutrition, marketing, and logistics. As one may expect, it takes a number of years to hone the prerequisite skills to be a food scientist. Below we'll work through the steps you should take if you want to pursue the field of food science in academic and then in work settings
Table of Contents:
Don't see what you're looking for in this guide? Be sure to check out some of DegreeQuery's coverage of topics related to Food Science:
Related Content
DegreeQuery.com is an advertising-supported site. Featured or trusted partner programs and all school search, finder, or match results are for schools that compensate us. This compensation does not influence our school rankings, resource guides, or other editorially-independent information published on this site.
What Food Science Degrees Are Available?
Food science degrees are available at the associates through doctoral levels. Additionally, a wide range of certification programs can help students who have pursued another science discipline in their undergraduate study gain some graduate-level experience in the discipline.
At the associates level, food science degrees are primarily a preparation for further education as well as a way to gain promotions within the food service industry.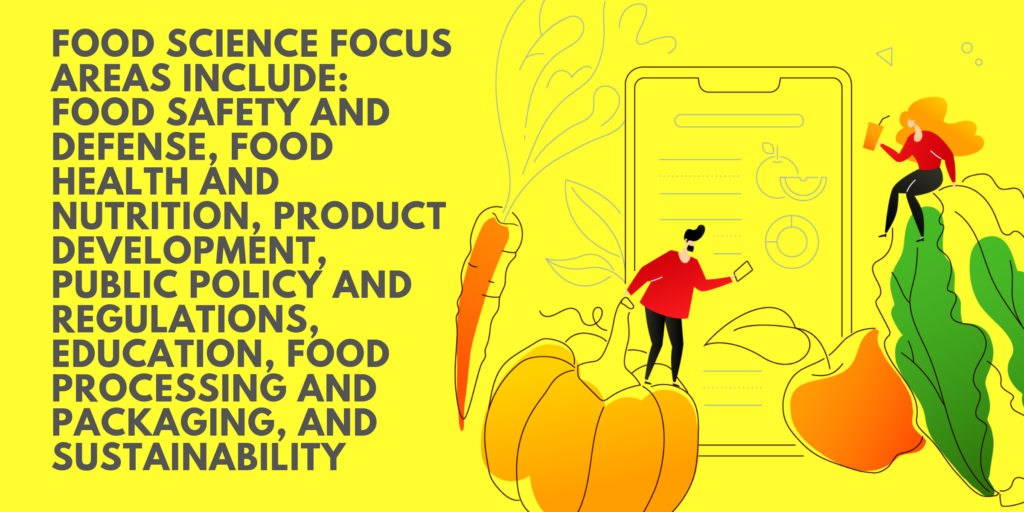 These degrees typically require 60 credit hours for completion, and are commonly completed in 1.5-3 years depending on what rate it which you work through the degree.
General education requirements for food science associates degrees are typical of associates-level schooling and require some courses in the following:
Writing
Humanities
Social Sciences
Natural Sciences
Mathematics
English
And a Foreign Language
As students progress through "gen-ed" courses, major courses begin to show up. At the associates level, food science courses center around some basic college level understanding of related natural sciences and applied skills for the food service or preparation industries.
Common courses that are includes in associates in food science degrees include:
Biology
Chemistry I and II
Organic Chemistry I and II
Food Science Intro
Intro to Nutrition
Statistics
Physics for Scientists and Engineers
Due to the applied and career-centered nature of associates in food science degrees, these degrees are also commonly called associates in food technology degrees as well.
Outside of service industries, the lowest degree level that you can typically gain employment within food science with is that of a bachelor's degree. Bachelor's in food science degrees typically require 4 years and 120 credits for graduation. Students within a bachelor's in food science program will take many of the same general education requirements as are noted above in the associate's degree section.
Major courses within bachelor's degrees in food science offer a great deal more diversity than in their 2-year degree counterpart. Some of the most common bachelor's-level courses in food science include:
Biology
Chemistry I and II
Organic Chemistry I and II
Food Science Intro
Food Processing
Professional Food Science Prep
Food Science
Food Microbiology
Intro to Nutrition
Fundamentals of Nutrition
Food Chemistry
Food Production Quality Assurance
Product Development in Food Production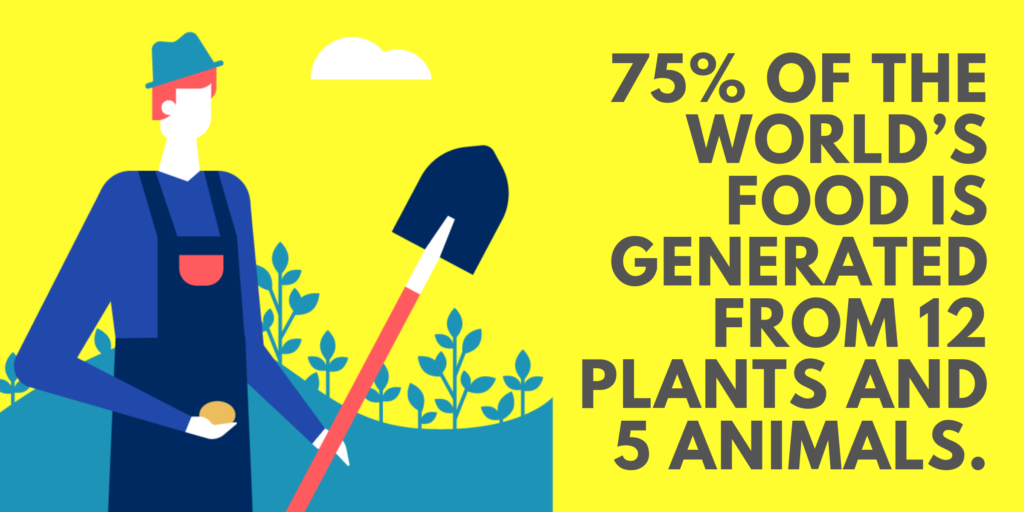 Within food science degree programs, bachelor's programs at times offer different specializations. These may include:
Food product production
Food industry and technology
And food operations and business
While bachelor's degrees in food science can be used to ascend the corporate ladder within food production businesses, master's in food science are the primary entry point degree for scientific and research roles. If you're seeking to truly push the envelope with the development of new food products, a master's (or more) may be the right degree for you.
Typically master's degrees in food science come in two forms. One involves a stand alone "terminal" master's program. This degree type requires 2-3 years to complete. An "en route" master's degree, however, is part of a longer Ph.D. program. In this second program type, students are awarded their master's degree as part of a longer Ph.D. program and receive their master's somewhere in the middle of the program.
For terminal master's in food science, a wider range of specializations are available than at the bachelor's level. Some courses are common across programs and specializations, however. Some of these courses include:
Food microbiology
HACCP Principles
Quality Assurance With Food Products
Science Writing
Analysis of Foods
Advanced Chemistry of Foods
Food Science Seminar
Analysis and Regression of Variance
Finally, the highest degree available to food science students is that of a doctor of philosophy (Ph.D.) in food science. These research doctorates typically require 4-6 years for completion, depending on whether you enter the program with a master's degree and how long your dissertation requires.
As with other research doctorates, students are required to complete a substantial amount of research that provides an original contribution to their field of study. Most commonly this research takes the form of a dissertation. Dissertations are research documents that are often several hundred pages in length. At the end of the dissertation writing process, students are required to "defend" their dissertation in front of a panel of experts. In theory, dissertations should be of a quality such that they could be published in peer-reviewed journals.
Can I Pursue a Food Science Degree Online?
Depending on the focus of the food science program you are pursuing, there are a number of online options within the discipline.


Business and operations-heavy food science programs are regularly offered online. Science-heavy food science programs may be offered in hybrid formats in which students may take some courses online and some in-person. Though courses with many lab components among science classes are seldom 100% online.
If you're trying to find an online program that's a good fit for you, be sure to look through all of your options. For students that have never taken an online course, it can be valuable to read through some of the most common good and bad things about online programs.
Some of the most commonly cited negative aspects of online programs include less support services, the need for a self-starter mentality, and greater difficulty crafting meaningful relationships with classmates and professors.
Some of the most commonly mentioned positive aspects of online programs include lower fees, no need to move or switch jobs, the same degree earned, and the ability to log on whenever for asynchronous courses.
How Do I Gain Admission to a Food Science Degree Program?
Admissions criteria to food science degree programs depends on the level of degree you are seeking.
For associates-level food science programs offered at community colleges, many programs offer "open admission." This means that all students with a high school equivalent are granted entry to the program. Though these students must maintain certain grade standards to remain in the program.
For bachelor's-level food science programs, many schools require college admissions tests like the ACT or SAT, transcripts, letters of recommendation, and essays. Some bachelor's-level programs also offer open admission policies. And for students looking to avoid having to submit standardized test scores, more schools than ever have alternative routes to admission.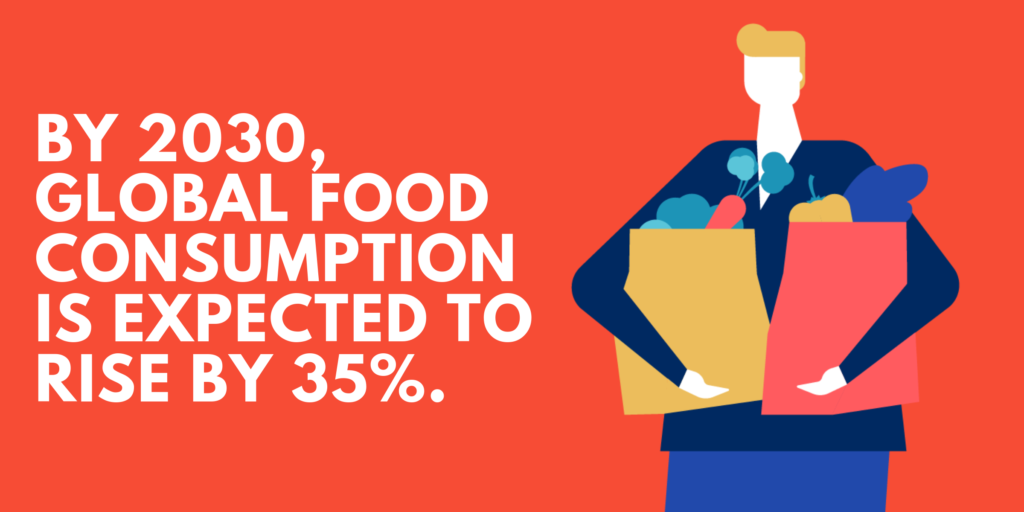 For master's-level food science programs, admissions depend on whether you are pursuing a research or career-centered degree. Research-centered degrees typically require you to identify a faculty member you would like to oversee your research. Faculty members commonly just take a handful of research students each semester, so make sure to reach out in advance. For career-centered (often terminal) master's, admissions are more likely contingent on GRE scores, a statement of purpose, a resume, and letters of recommendation.
Ph.D.-level food science programs are likely to require some experience in the field, as well as a wider range of prerequisites. Those with bachelor's in natural sciences or a master's in food sciences should be well equipped to jump into Ph.D. programs. As a large portion of your program will be centered on research, you'll need to identify a professor you would like to oversee your research. Be sure to reach out to professors of interest in advance to ensure your research interests align.
Differences Between Food Science and Related Degrees
Food science degrees are built around the unique demands of food manufacturers, food testing facilities, and a myriad of other food product makers. While there are degrees that deal with the sciences underlying food science, and degrees dealing with food in some other way, there isn't truly a substitute for a food science degree if you're seeking to work as a food scientist.
With that said, work in food science fields does vary from laboratory work, to logistical analysis, to other business concerns. In this light, you can work in tandem with food scientists with degrees in business and agriculture.
Additionally, food science relies on a number of natural sciences. Those with master's or doctorates in the following discipines may find themselves hired on in food science settings, but may require some niche-specific education to catch up with all the demands within food science:
Chemistry
Biochemistry
Chemical Engineering
Biological Engineering
Biology
Physics
Crop Science
While food scientists are trained in nutrition to some degree, food science work settings also often employ those who are more specialized in nutrition. In this sense, most major food producers employ nutritionists alongside food scientists.
With all of that said, food scientists are meant to be generalists that understanding enough of a range of sciences to be able to balance the many concerns that go into creating new food products. In this sense, there isn't truly a replacement degree for food science.
What Can I Do With a Degree in Food Science?
There are a variety of fields you can enter with a food science degree, depending on the degree level you have acquired.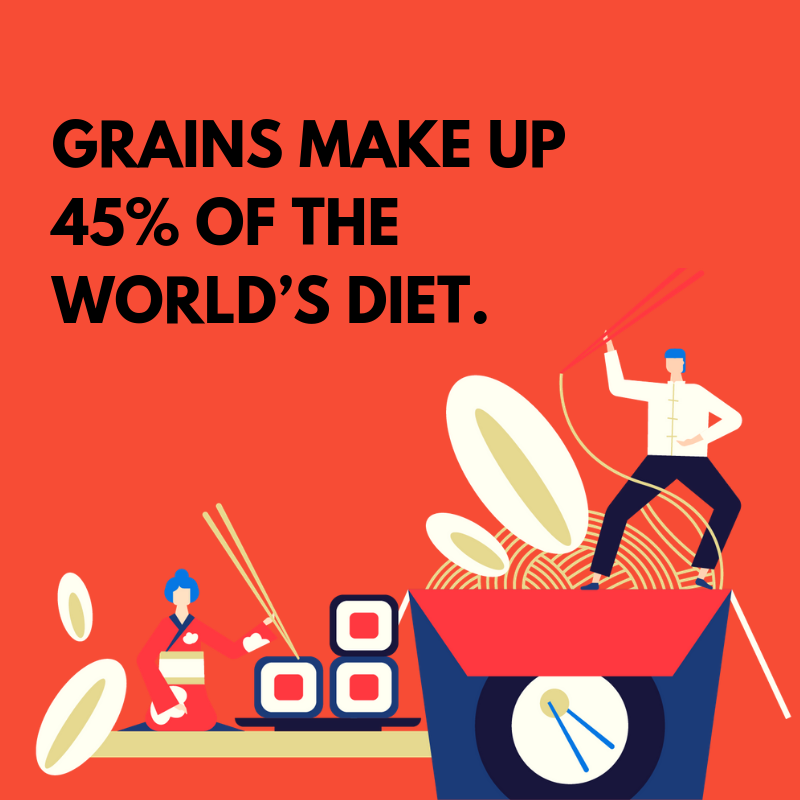 Associates-level graduates in food science are well equipped to advance within food service or logistics industries. Graduates of these programs aren't truly equipped for lab settings of major food producers, but jobs including restaurant manager and logistics manager are within reach.
Restaurant managers wear many hats, a fact that food science degrees prepare them for well. Common job duties bridge the gap between logistics, marketing, human resources, safety and food preparation assurance, customer service, and accounting. While devoted service industry employees can make a good living being restaurant managers, hours can be long and unpredictable.
The average salary for restaurant managers is presently $53474. This number varies greatly depending on the type or restaurant and location, however.
Logistics are at the heart of both the production of and eventual sales of food products. What's more, many foods have very specific needs when they or the raw materials they're made with are transported and stored. This is where knowledge of food handling, storage, and presentation can come in handy within an otherwise logistics-centered role.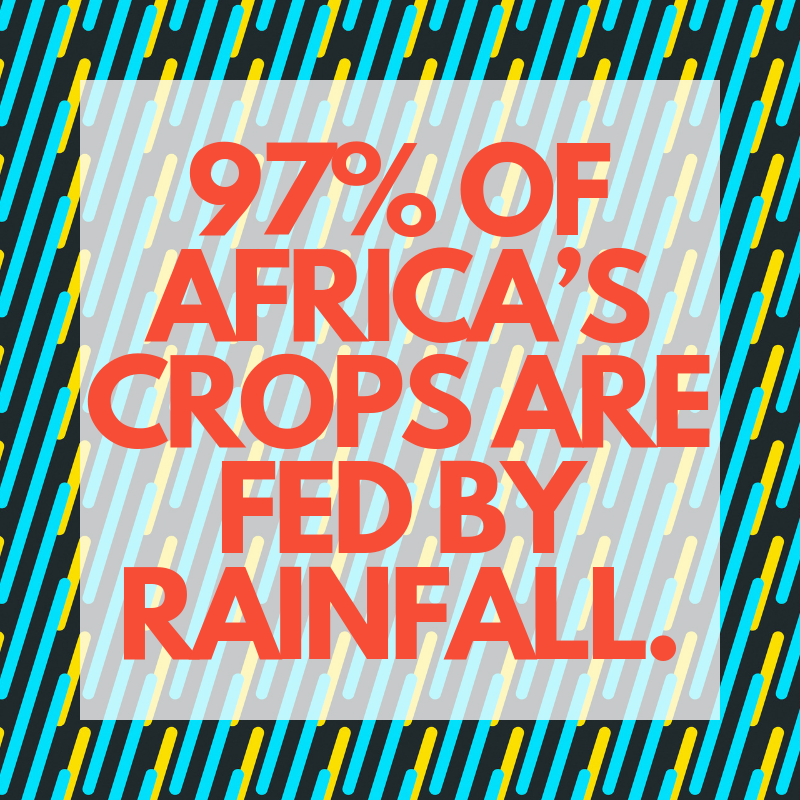 Though the pay of logistic managers varies greatly by field and level of seniority, the average pay for this position is $110,157.
At the bachelor's level, food science graduates can begin as entry-level analysts within food product business and agencies. While science-related courses from a bachelor's degree likely won't let you ascend to a full-blown food scientist position, many bachelor's-degree holders advance into managerial ranks within food production businesses.
Project managers within food production companies and organizations are commonly tasked with managing a small team (3-10 employees) in an effort to create or maintain a single product. Excellent project managers are good at dealing with a variety of stakeholders and also hold some scientific or technical knowledge of the work their organization is completing. For this reason, bachelor's-holders in food science are a great fit.
The average salary for project managers across all fields is $133,933, though this number can vary significantly across industries.
For those with a master's or doctoral degree in food science, options get a little more interesting. Besides being qualified for all of the job titles previously listed, graduate-level degree recipients in food science can find employment as food scientists and business specialists within food science.
While bachelor's degrees in food science set you up for a lifetime of learning and to enter the field of food production, a graduate degree will help you to become an "expert" at one element within food production. Food scientists have not only been introduced to a wide range of disciplines, but regularly employ them in the following job requirements.
Food scientists are responsible for:
Evaluations of nutritional content, texture, taste, and color of food products
Making sure that food production methods are in-line with governmental, industry, and consumer expectations
The exploration of alternative and new food production methods
The development of new food products
Testing for safety of food products in regards to bacteria, mold, or yeast overgrowth
Working with biologists, chemists, and marketing leaders within your food production business
Establishing cost and time-saving methods for the production of food products
In the end, food scientists are the heart of the creation and honing of new food products. Behind every massively distributed food product there is likely a team of food scientists. The average salary for food science positions is presently $70,765, though depending on seniority and assignment these numbers may rise above $100,000.


Finally, food production industry business specialists work in a variety of business disciplines. There are unique marketing, logistics, production, and economics positions within food production. With many food products relying on global supply change, proprietary production methods, and huge marketing efforts, food is big business!
While your final salary will vary based seniority as well as what food production company you're employed at, some industry average salaries are listed below:
Logistics manager: $110,157
Marketing manager: $145,620
Product manager: $91,781
Think you're interested in a food science degree? Be sure to check out some of DegreeQuery's related content including commonly asked questions, guides on how to succeed at different degree levels, and rankings of some of the best programs available below:
Related Resources: 
For Further Reading: