Maybe you have been told that you would make a good lawyer. You can find loopholes with ease and make convincing arguments in favor of almost anything.
The trouble is that, in most jobs for lawyers – at least, the ones you've probably heard of – you're stuck in the unappealing environment of a law firm for most of your career.
Don't let yourself get discouraged from pursuing a law degree and a role in the legal profession without exploring the best alternative careers available to law school graduates.
DegreeQuery.com is an advertising-supported site. Featured or trusted partner programs and all school search, finder, or match results are for schools that compensate us. This compensation does not influence our school rankings, resource guides, or other editorially-independent information published on this site.
Can You Be Anything Other Than a Lawyer With a Law Degree?
Legal work, like work in many other industries, is more nuanced than it appears from the outside. Your law degree can put you on many different paths, ranging from those that are only loosely connected with the legal services industry to non-lawyer legal profession roles and even lawyer jobs outside of conventional law offices. Some of these career paths with a law degree require a passing score on the bar exam and a license, while others do not.
RELATED: What is the Difference in Legal Studies and a Law Degree?
The Benefits of a Law Degree for Non-Legal Careers
The Juris Doctor (JD) degree awarded by law schools is mandatory for becoming a licensed attorney, but a law degree provides value beyond direct preparation for legal careers. As you undertake a law school curriculum, you will spend a great deal of time reading, researching, writing and learning to craft strong, evidence-backed arguments.
RELATED: What Degree Do You Need to Be a Lawyer?
Law students have the opportunity to develop their problem-solving skills, critical-thinking skills, analytical skills and legal writing skills. As you pursue a Juris Doctor degree, you become able to understand information expressed in dense "legalese" language that others find too hard to figure out, as well as to unravel complex matters of cause and effect.
All of these abilities have applications beyond simply providing legal representation and professional legal advice as an attorney. The industries and occupational fields in which you could utilize these skills are almost endless. Besides the specific skills you learn in law school, you will benefit in any of these careers from having strong interpersonal skills, time management skills and communication skills in general.
Jobs With a Law Degree – Not Lawyer Roles
In order from the least to most "lawyerly," here are the 10 best non-legal jobs you could use your law school degree to pursue.
1. Entrepreneur
Who says you can't launch your own business with a legal education instead of a business degree? An entrepreneur carves their own path. The abilities you develop through law school, including the ability to read and write legal contracts and to understand and comply with legal requirements, count as business skills just as much as your skills polished in an MBA program would.
When it comes to choosing your business structure and following the legal requirements to set up your business, your legal education will give you an advantage over an aspiring entrepreneur with no legal knowledge. If you hire employees, your familiarity with employment law will keep you from being blindsided by the responsibilities and expenses associated with being an employer.
Some industries, like pharmaceutical companies and medical practices, are more heavily regulated than others. Having a basic grasp of these regulations helps you avoid missteps in which you might face allegations or charges of false advertising, breach of contract, employment discrimination or other issues.
On a day-to-day basis, the skills you develop in research while seeking a Juris Doctor degree can help you plan your business moves, from performing market research that informs new products, services and pricing to identifying opportunities for growth and improved profitability. Your skills in critical thinking can help you analyze problems and potential solutions. Your writing skills will help you communicate well with workers, vendors, customers and everyone else involved in your business.
2. Writer, Journalist or Novelist
So much of practicing law – and, by extension, earning a law degree – revolves around writing. Legal documents accompany just about every phase of the legal process, and law schools make a strong effort to help students develop their skills in legal writing and drafting. One application for your strong writing abilities is in a professional writing role.
If you enjoy the writing aspect of your legal education, there's a lot you can do in this area. Working as a print, digital or broadcast journalist allows you to put your writing abilities to work covering news stories – while also making use of the research skills you develop in law school.
Professional writers create all kinds of content for companies, from marketing content to technical guides to internal corporate communications. In some areas of professional writing, your law degree may help you avoid common problems that can arise in advertising and in corporate communications.
Some law school graduates, like bestselling author John Ray Grisham Jr., go on to write novels and other creative works, often in the genre of legal thriller. If your goal is to become a bestselling novelist, you'll need a backup plan – at least until you get your debut novel published.
Legal writing, while valuable, is a distinct skill from the kinds of writing used in marketing, the development of technical instructions and fiction writing. It's important to be able to tailor your voice to your audience and purpose, because no one wants to read a blog post or a novel written fully in the stuffy "legalese" style of a complaint or an affidavit.
3. Budget Analyst or Management Analyst
If it's not writing you're enamored by but instead the aspects of problem-solving, consider putting your law degree to work in a business-related analyst role. Two common types of analysts in the business world are budget analysts and management analysts. Your skills in research and in thinking analytically about both big-picture matters and small details can help you succeed in these roles.
Budget analysts are concerned with planning the details of a company's budgets, spending and finances in general, according to the United States Bureau of Labor Statistics (BLS). They analyze the numbers, keep colleagues and departments in compliance with spending limits and protocols and perform cost-benefit analyses and other research to identify ways to save money and increase the value the company receives.
RELATED: How Many Jobs Are Available in Finance?
Management analysts look at the bigger picture of an organization's efficiency. Rather than zeroing in on the budget planning and compliance, a management analyst might look at spending patterns more broadly as well as identify redundancies and wasteful processes throughout the organization's operations. Management analysts look for solutions to known problems and explore potential opportunities for improvements, even where a defined "problem" doesn't exist.
4. Marketing or Public Relations Manager
The chances are good that you've seen attorney billboards and heard the commercials that begin with "If you or a loved one…" Today's lawyers are so obsessed with marketing that there are entire agencies out there dedicated solely to marketing for attorneys.
Advertising in the attorney space presents unique challenges ranging from regulatory guidelines – what you're allowed, and not allowed, to say – to the difficulty of attracting attention from and winning over your audience. After all, in most situations, people don't want to hire a lawyer, and they probably won't get excited about doing so.
Succeeding in attorney advertising requires you to navigate these difficulties. Although a Juris Doctor degree isn't required for a marketing job search, marketers and marketing managers who come from legal backgrounds have invaluable insights that allow them to strike the perfect balance between creating the campaigns that get results while abiding by strict advertising regulations.
Of course, law students turned marketers aren't limited to marketing opportunities for the legal field. Talented marketers are in demand in virtually all industries. Having a background in legal studies in combination with your marketing skills and your track record of marketing results, however, will help you appeal particularly to clients who work in highly technical or heavily regulated industries.
Although there's some overlap between marketing and public relations, these fields are distinct. The goal of PR is to generate publicity through press releases and media contacts and to create a positive or favorable public image for the company, while the goal of marketing is to generate publicity and public interest generally for the purpose of making sales. As a manager of either marketing or PR, you can expect to supervise other marketing personnel and guide big-picture strategies and campaigns.
5. Recruiter or Human Resources Manager
If you're interested in employment law, you could put your legal knowledge to work in a business capacity with a role like recruiter or human resources manager. When your job is to hire workers or help job applicants get hired, any potential pitfall in the hiring process or in contract negotiations and administration could put you on the wrong side of the law. Having a legal background helps you understand the intricacies of applicable laws, including what interview questions could be deemed discriminatory and what terms and language to include in employment contracts and offers.
RELATED: What Qualifications Do I Need to Become an HR Manager?
A recruiter may work for a recruiting or staffing agency, connecting interested candidates with companies that are hiring. HR managers typically work in-house, overseeing a company's human resources department.
Which role you choose will affect your day-to-day job duties, since human resources personnel are involved with workers not only during the hiring process but throughout their tenure with the company. HR specialists often play a part in professional development and training, performance evaluations, the managing of employment records and paperwork, administration of benefits and payroll and strategic planning for the company's workforce.
6. Lobbyist
Political changes, like new legislation, affect industries and individual companies. Lobbyists are paid advocates working for a company, organization or industry. The goal of a lobbyist is typically to attempt to influence people in power – generally, political figures, like legislators – to make choices that favorably affect their company or industry.
Law school graduates are well-suited to working as lobbyists because they are able to interpret what a proposed piece of legislation is likely to mean for their organization or industry. Additionally, lobbyists must be sure that they keep their efforts to gain favor for their employer or industry from crossing the line into illegal acts, like bribery (in which favor is bought by money, property or another form of payment). Having a law school background can help lobbyists better understand what actions are and are not permitted in their efforts to influence politicians for the good of their organization.
7. Legislative Analyst
A career that involves laws and lawmaking but without the influence component is legislative analyst. Legislative analysts work for a variety of employers, from government agencies and individual politicians to think tanks, nonprofit organizations and private companies. A legislative analyst's role is to provide an educated analysis and interpretation of laws that have been proposed, passed or implemented.
Legislative analysts aren't necessarily objective, although some may strive to be. The legislative analysts employed by a politician might be concerned with the optics of sponsoring or voting a certain way on a piece of legislation, especially as they pertain to supporting a particular political party. Private companies and nonprofit organizations that employ legislative analysts are more concerned with the particulars of how the laws and regulations would affect their industry or organization specifically than with all effects of legislation.
Law school graduates may have an easier time reading and making meaning of the text of a bill or law than those without a legal background. Legislative analysts need to understand not only what the legislation could do in an abstract way but also the context of how it would likely be applied in real-world situations. For this work, the study of case law that you undertook in law school and your solid understanding of constitutional law are valuable assets.
8. Politician
Perhaps you're more interested in the front-and-center political job of a politician. In their various roles in government – legislative and executive branches at local, state and federal levels – politicians create the laws and policies that affect companies, organizations and individuals.
Having a law degree is good preparation for becoming a politician because, again, you're able to understand the complex language used in legislation. Whether you're writing an original piece of legislation or reading an existing bill and deciding how to vote on that bill or whether to sign it into law, having this understanding not only of what the bill aims to do but also what its language actually means is critical.
RELATED: Exciting Jobs: The Top 15 Jobs for Adrenaline Seekers
As of 2020, more than a third of politicians serving in the U.S. House of Representatives and more than half of U.S. Senators had a law degree, according to the Congressional Research Service.
9. Compliance Officer
Attorney isn't the only role in which you need to be a stickler for knowing and following the rules – not to mention making sure everyone else is following them, too. A compliance officer makes a career out of insisting on their organization's compliance with all local, state and federal regulations that apply. This role necessitates understanding the rules and regulations to which organizations are subjected as well as the full procedures required to be in compliance.
Compliance officers often work in areas like business, finance and insurance, and they may oversee the compliance of financial advisors, investment bankers, loan officers, insurance claims adjusters (and the insurance company as a whole). However, a compliance officer may also find opportunities in other industries, including health care, pharmaceutical manufacturing, science and technology, telecommunications, human resources departments and more.
Some compliance officers work for the government. Others are the in-house employees at organizations that are required to comply with regulations whose primary job is to ensure that compliance happens.
10. Law Professor
If you're tired of practicing law or have just realized that you're not interested in a traditional lawyer job, you might find more fulfillment in a role in academia. Law professors do the important work of educating the next generations of attorneys. In addition to the teaching duties they perform at law schools, law professors often contribute to scholarly research and publish articles in peer-reviewed journals.
Providing a legal education means instructing law school students in all areas of legal studies, including legal reasoning and analysis, concepts and skills in legal practice, criminal law, civil procedure, contract law and tort law. Legal professors plan and teach lessons and grade assignments. The goal of law professors is to not only teach students to memorize concepts and theories but also help them develop legal skills, practical skills in conflict resolution and the ability to apply their knowledge to real-life legal situations.
You typically don't need a state license or a voluntary professional certification to work as a law professor, as you would need to teach in a K-12 school. However, you probably will need at least a few years of previous experience practicing law to get hired as a law professor.
Alternative Careers in the Legal System
The legal industry is large and more varied than many people – even many law school graduates – realize. With your legal background, you can work in a non-lawyer role in a law firm or another area in the legal system. Here are 5 alternative careers in legal work.
11. Legal Consultant
A lawyer represents their clients in legal proceedings, including in the courtroom. If you enjoy the work of legal analysis and research but not the representation aspect of the work, you might consider a career in legal consulting. Legal consultants basically make a career out of providing personalized, professional legal advice to paying clients.
A legal consultant may focus on specific areas of law, such as medical law, corporate law or employment law. Organizations generally hire legal consultants when they need advice only, rather than legal representation – perhaps to avoid running into legal issues in the first place. As such, working as a legal consultant is a great option if you would rather help organizations take proactive steps to prevent problems than attempt to help clean up an existing legal mess once it makes its way to to the legal system.
12. Legal Operations Manager
Law offices and legal departments, like all organizations, require capable management to reach their full potential. Law graduates who tend to gravitate toward these management functions may find a career as a legal operations manager to be the perfect fit. Legal operations managers are responsible for overseeing the administrative tasks involved in the day-to-day running of the department or firm, including staffing, budgets and project management.
If you're interested in this role, you should look for an opportunity with a large law firm. Solo practice law firms and other small firms are less likely than large law firms to have a dedicated legal operations manager, instead splitting these job duties between office managers and legal assistants.
13. Mediator
Parties involved in a legal dispute often turn to a neutral third party called a mediator to help them resolve a case without going all the way to trial. A role as a mediator is perfect for law students who have outstanding conflict resolution skills and an interest in working in the legal services industry (but not a lawyer's office).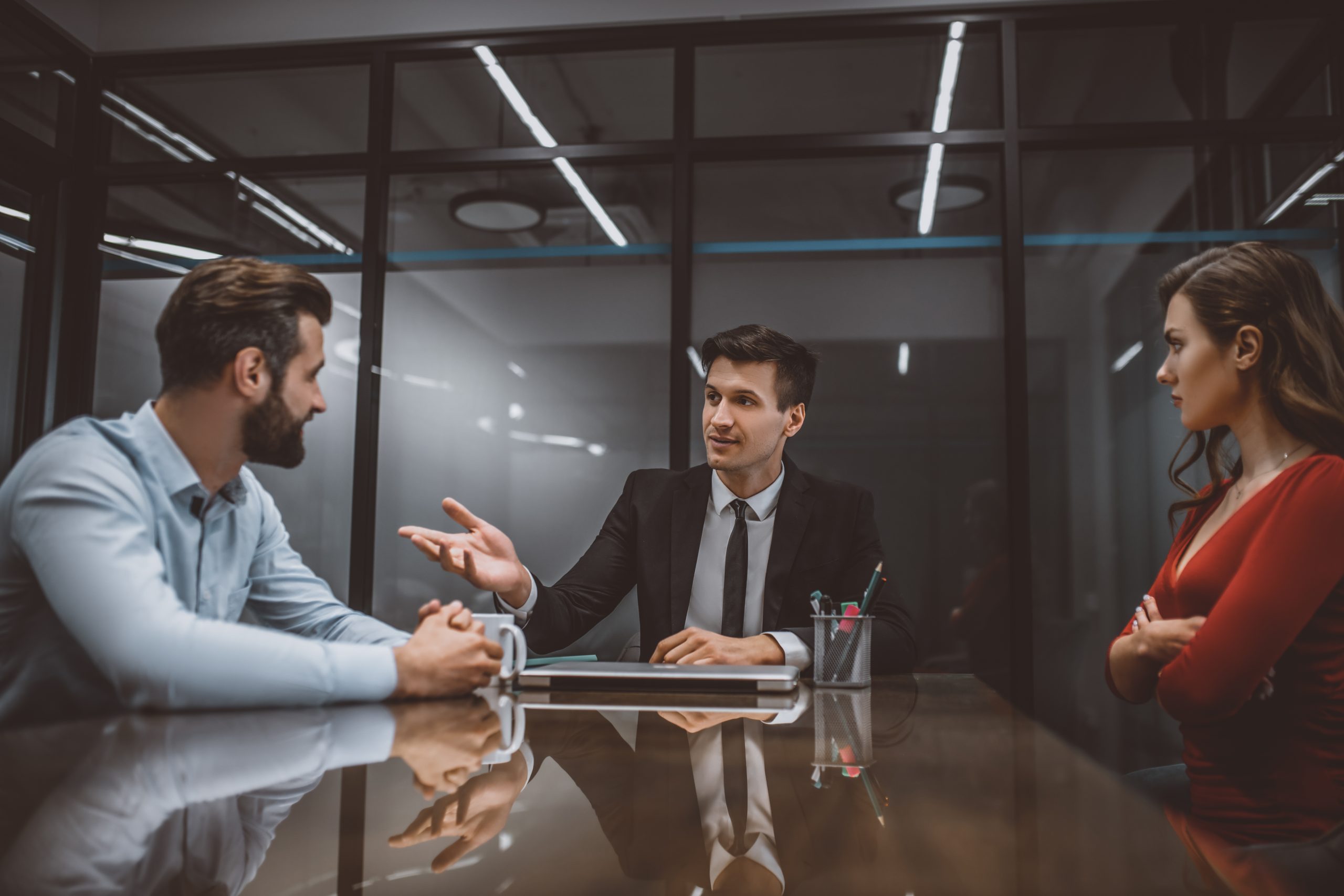 Although having a law degree isn't a strict requirement for becoming a mediator, the knowledge of legal matters and legal practice you acquired by going to law school will help you in this role.
RELATED: What Degree Do I Need to Be a Mediator?
14. Law Librarian
As legal careers go, law librarian is an often forgotten yet important job. Even the most knowledgeable lawyer can't memorize every detail about all legal cases in history. Academic, government and private law libraries store the legal records and documents attorneys – not to mention judges, law clerks and law students – use to research statutes, court decisions, established case law and more.
If you decide to go for a law librarian career, you may need to earn a master's degree in library or information science.
15. Judicial Clerk
One of the few law degree jobs exclusively for recent law graduates is judicial clerk. Judicial clerkship opportunities typically last only a year or two and allow new law school graduates to experience firsthand the role of the judge in the legal profession and, more generally, the practice of law within and outside the courtroom.
Judicial clerks serve as assistants to judges in any type or level of court. They attend court proceedings and read legal briefs, which are written arguments, to learn about a case. The work that a judicial clerk performs may include conducting legal research, summarizing and analyzing the arguments made in the case into bench memos for the judge to review in forming their opinions and helping draft and proofread the opinions of the judge.
Law School Jobs Outside Law Firms
Just because you don't want to work in a law firm doesn't mean you don't want to be a lawyer. After all, you went to law school for a reason. There are plenty of jobs for lawyers that won't keep you trapped in a cubicle in a traditional law firm. If you're interested in practicing law, just not in a law firm, one of these alternative careers for lawyers outside of the law firm setting could be just what you're looking for in your vocation.
It's true that practicing law in certain areas – like family law, personal injury law and general practice law – will likely land you in a traditional law office setting. However, a practicing attorney in other areas of law can enjoy working in a greater variety of environments. Below are 5 alternative careers practicing law.
16. Corporate Lawyer
Not all lawyers enjoy courtroom showdowns. In many areas of law, including corporate law, doing your job well means avoiding a trial instead of starring in one.
A role as a corporate lawyer typically involves serving as in-house counsel for a company or organization. Large companies of all kinds hire in-house corporate lawyers. Corporate lawyers tend to serve as transactional lawyers, who work on contracts and negotiations, rather than litigators who routinely file lawsuits and take matters to court.
17. Estate Planning Attorney
Law grads who go into estate planning focus on a specific area of property law – that which involves the client's estate, or all of their property, assets and real estate properties. Although people often associate estate planning with the preparation of wills to be executed upon the client's death, estate planning can include the management of property during the client's life, as well.
Estate planning lawyers actively work to avoid the need for legal matters that progress to court proceedings by drafting clear and binding legal documents like wills.
18. Real Estate Attorney
Matters involving real estate law may go to trial, but real estate attorneys often serve in non-litigator capacities. Their work includes reviewing the contracts under which people buy and sell homes, commercial properties and other real estate properties.

Real estate attorneys may work in law firms, but they often work in-house in banks and mortgage lending institutions, title companies or real estate development companies.
19. Government Attorney
The government is often involved in legal concerns, which range from prosecuting criminal law cases against those accused of a crime to suing companies in civil proceedings. Government attorney work can include any career in which the lawyer represents or advises a government agency or its employees.
Government attorneys work in all levels of government and in various branches and agencies, including the Department of Justice and public defenders offices.
RELATED: Is the Study of Government Helpful for Me If I Want to Be a Lawyer?
20. Employment Lawyer
Legal issues, or at least the potential for legal issues, often arise in matters involving work. Employment attorneys help address these issues, often long before they turn into matters of litigation. Employment lawyers may review employment contracts, handbooks and documents as well as mediate workplace disputes that arise in employer-employee relations.
Employment lawyers may work in traditional law offices, but they may also work in-house in companies or for public interest organizations.
Legal Education and Beyond for Alternative Careers for Lawyers
Keep in mind that working in any attorney job roles – even unconventional ones – will require you to pass the bar exam administered by the American Bar Association and to earn and maintain in good standing your law license. If you're looking for alternative career options because you're struggling to pass the bar exam, steer clear of any roles that require you to be a licensed attorney (or get help studying through a highly rated bar review course).
Additionally, you may need further education for some roles. Many law degree paths expect candidates to have practiced law for at least a few years before they change careers.
Conclusion
A career with a law degree isn't as one-dimensional as you may fear. Your career path can be as direct as earning a law degree, passing the bar exam, getting a law license and jumping right into work at a law office, but it doesn't have to be. Many law school graduates use their law degrees and legal skills to pursue alternative career paths they find more fulfilling.
Related Resources:
What Jobs, Other Than Being a Lawyer, Will Having a Law Degree Help Me?
Why Does It Seem So Many People With a Degree in Political Science Go on to Get a Law Degree?
Is a Law Degree Helpful for a Career in Sports Management?
Do I Need a Law Degree to Work in Forensic Social Work?
What Degree Do I Need to Be a Crime Analyst?
For Further Reading:
What Are the 5 Best Careers in Environmental Science?