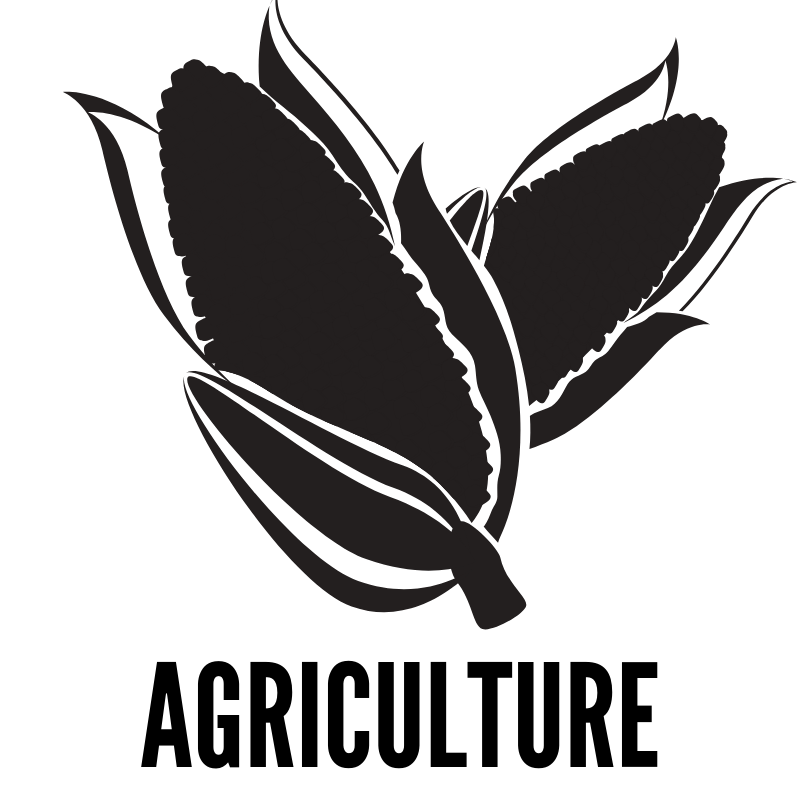 Agriculture is at the heart of what it means to be human. According to most standard accounts of world history and archeology, civilization began when agriculture began. Just because agriculture is potentially the oldest science, however, doesn't mean it's the "same old same old.'
Today, agriculture is a blend of crop science, soil science, biology, chemistry, logistics, finance, and more. And just because most of the world is rounding out close to 100 years without major food shortages, doesn't mean that we can take that for granted. Climate change, resource scarcity, and rapidly rising populations will present some of the hardest challenges to agronomists the world has ever faced.
While most modern westerners don't see where their food comes from, farms are much a part of modern life as in any other era. Technological advances have required less "manpower' to run many farms. But agriculture is truly large subsection of business. At last count, over 40% of American land meets the USDA's criteria for being labelled farmland. Over 3 million farm manager positions provide ample opportunity for the right candidates.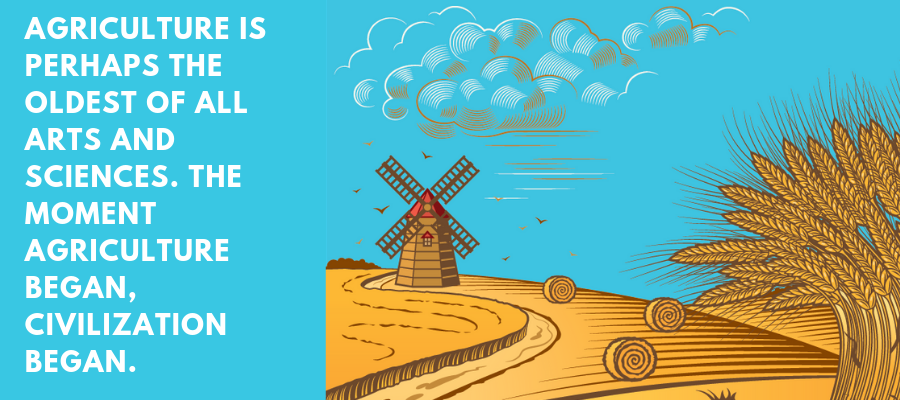 If you think you might have what it takes to excel in agriculture, be sure to look through some of the most common questions we come across on the topic here at DegreeQuery.
DegreeQuery.com is an advertising-supported site. Featured or trusted partner programs and all school search, finder, or match results are for schools that compensate us. This compensation does not influence our school rankings, resource guides, or other editorially-independent information published on this site.
Table of Contents
Don't see what you're looking for? Be sure to check out DegreeQuery's related resources including:
At What Degree Levels Can I Study Agriculture?
Degrees in agriculture are available from the associates through doctoral levels. Most commonly, farm managers and technicians hold bachelor's or master's in agriculture. Specialists and agronomy researchers are more likely to hold a Ph.D. in the subject.
Associates in agriculture degrees typically require 2 years of study. These degrees begin with general education courses meant to ensure basic college-level skills as well as exposure to a wide range of academic disciplines. Once students have worked through general education requirements they will typically take around a full year of courses directly related to agriculture.
Common major courses within an associate of science in agriculture degree include:
Statistics
Botany I and II
Animal Science I and II
Macroeconomics
Plant Science I and II
Soil Science
General Chemistry I and II
Electives
Many associates degrees in agriculture are transfer programs, meaning community colleges have relationships with four-year degree programs. Once students graduate from a transfer associates program they gain automatic admission to the final two years of a bachelor's degree.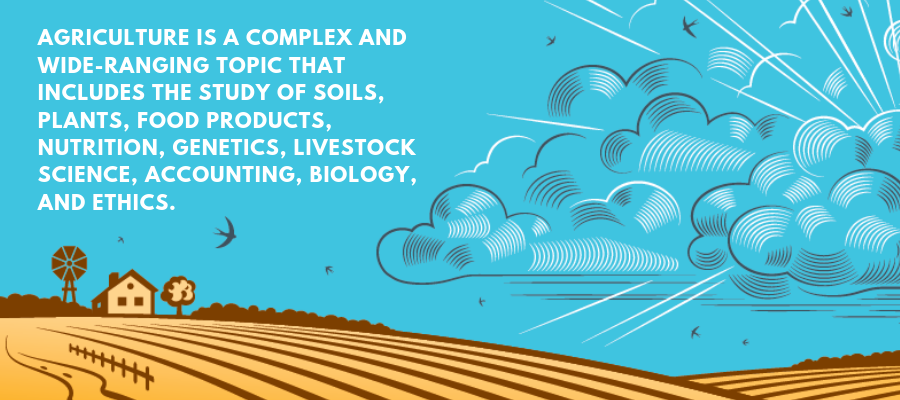 Bachelor's degrees in agriculture are some of the most widely offered degrees in agriculture. Similarly to associates degrees, students begin their course of study with general education requirements. Upon completion of a majority of general education requirements, students embark on almost two years of primarily studying agriculturally-related topics.
Some common courses to find in a bachelor's in agriculture degree program include:
Animal Science
Plant Science
Chemistry
Botany
Economics
Logistics
Leadership
Environmental Law
Organic Farming
Global Farming
Environmental Policy
Range Science
Farming Ethics
At the master's level, students of agriculture can begin to aid some original research as well as specialize in an area of expertise. Many agriculture programs at the master's level either focus on agricultural education, or are part of a larger research-centered agricultural studies programs. Though coursework will vary depending on whether or not you're studying agricultural education or agricultural science, some common courses at the master's level include the following:
Agricultural Education
Research Intro
Adult Education in Agriculture
Technology in Agricultural Education
Higher Education Law
Computer Applications in Agriculture
Agricultural Finance
Agricultural Policy
Agribusiness Management
Precision Agriculture
Soil Fertility
Agroecology
Vet Products
Vet Ethics and Law
Vet Operations and Practice
Among Others
At the master's level, the most common specializations available in agriculture programs include:
Agricultural Economics
Agricultural Education
Agribusiness
Sustainable Agriculture
Doctoral degrees in agriculture primarily take the form of doctor of philosophy (Ph.D.) degree programs. The central aims of Ph.D. programs (which are also known as "research doctorates') are to facilitate original research by students within the program as well as to prepare the next generation of higher education educators within the discipline.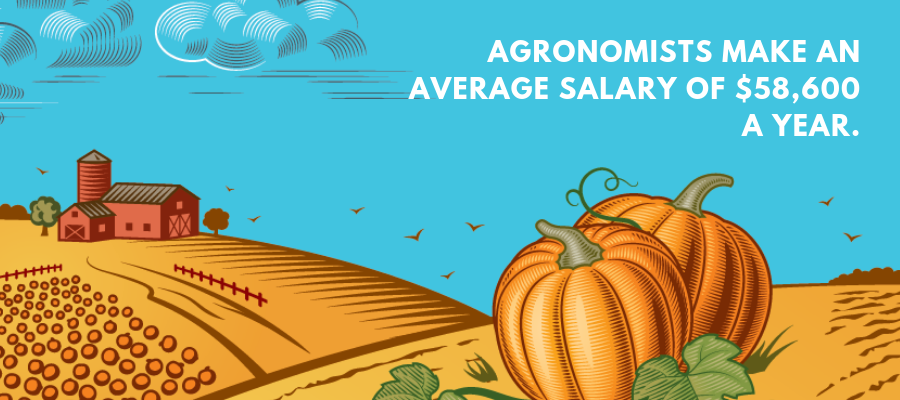 With such a central focus on research, students in doctoral degrees in agriculture should prepare to spend 3-6 years in a doctoral program (depending on whether they hold a terminal master's degree or not). Additionally, as with all research doctorates, students should be prepared to craft and defend a dissertation. Dissertations are several hundred page research documents that — in theory — should be of publishable quality.
At the doctoral level, courses will largely depend on a student's area of specialization. Though many courses will overlap with what is covered in the master's section above.
Can I Obtain an Agriculture Degree Online?
Agriculture happens in the field. And a great deal of the research attached to agricultural endeavors is still field research. With that said, many courses that comprise the core majors courses at the associates, bachelors, and in master's in agricultural education degrees can be taken online.
Students seeking an online education in agriculture (which is totally possible) should consider some of the following before choosing whether to pursue an agriculture degree online.
Online degrees are primarily delivered via two modes: synchronous and asynchronous.
Synchronous courses require students to all "log in' at the same time. Students and professors communicate in real time as if they're in the same location (well they are, digitally).
Asynchronous courses allow students to log in at any time. Students will likely still communicate some with one another, but in the form of forums, emails, or specially scheduled events.
Students should be aware that while asynchronous courses do provide the highest level of flexibility offered in online degrees, that students also note a "self starter' mentality is needed.
Be sure to take into consideration how much support you may need in obtaining your degree, as well as whether you are self motivated or need someone "looking over your shoulder' for you to stay on top of school work.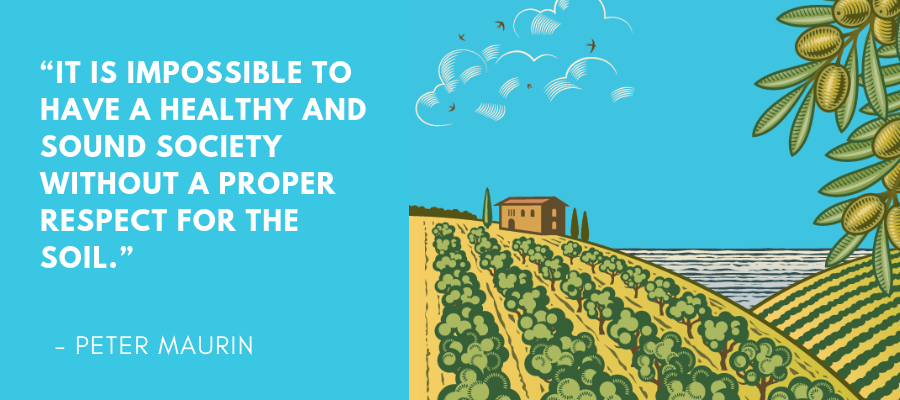 If you're looking for some of the best online agricultural degree programs, be sure to check out DegreeQuery's rankings page.
How Do I Gain Admission to an Agriculture Program?
Admissions into agriculture-centered degrees depend on the degree level you are pursuing. Typically, agriculture studies programs hold the same admissions requirements as most degrees at a given level.
At the associates level, many community colleges have open admission standards. This means that any students meeting a baseline requirement of GPA and holding a high school diploma or GRE may gain admission to their program. You just need to keep your grades above a certain point to stay in the program.
At the bachelor's level, some programs have open admission policies, but much more commonly students will need to apply. Common application materials include:
Transcripts (from high school)
ACT or SAT standardized test scores
Answers to required essays or statement of purpose
Letters of recommendation
Potentially an interview
Students may enter into a master's-level degree in agriculture through two routes. Terminal master's are applied to on their own, while "en route' master's are achieved as part of a larger Ph.D. program. As such, en route master's in agriculture involve applying to a doctoral-level program.
For terminal master's degrees, students should have a degree from a regionally accredited undergraduate institution. The most common graduate school admissions test for agriculture programs is the GRE. Though some agriculture business programs may also require the GMAT for consideration.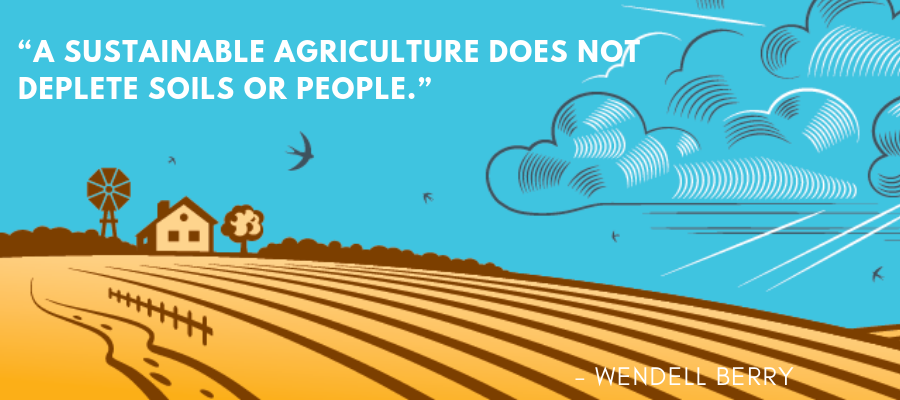 For students in applying to doctoral programs, they should take time to assess the research interests of professors in the program. Research doctorates typically require students to find a professor that will work with them in their research. Once you have obtained approval from a professor mentor, you may continue with your application process.
In general, agriculture degrees are not exceedingly competitive admissions wise. Many undergraduate degrees are offered by A&T (agriculture and technology) universities that are public universities. Most graduate programs in agriculture are not known for having a wide range of applicants, meaning admissions standards may be high but not extremely competitive.
What Can I Do With an Agriculture Degree?
Agriculture is big business, and there are a much wider range of roles within agriculture than there were in the past. While a vast majority of farms in America are smaller family farms, the average size of farms in America is still sizable at 400 acres. Many of the largest farms in America are operated by large corporations, which may employ hundreds or thousands of individuals.
With that said, many agriculture degree holders do jump into similar roles. The most common roles in which agriculture degree holders are employed include:
Farm Manager
Agronomist
Agriculture Educator
Agricultural Consultant
And Soil Scientist
Farm managers are the most general job title in our list. And in reality the day-to-day of running a farm will vary quite a bit depending on what is grown or raised. Farm managers can help grow produce, plants used for herbal supplements, raise cattle, raise fish, raise other wild game, and grow lumber, among other things.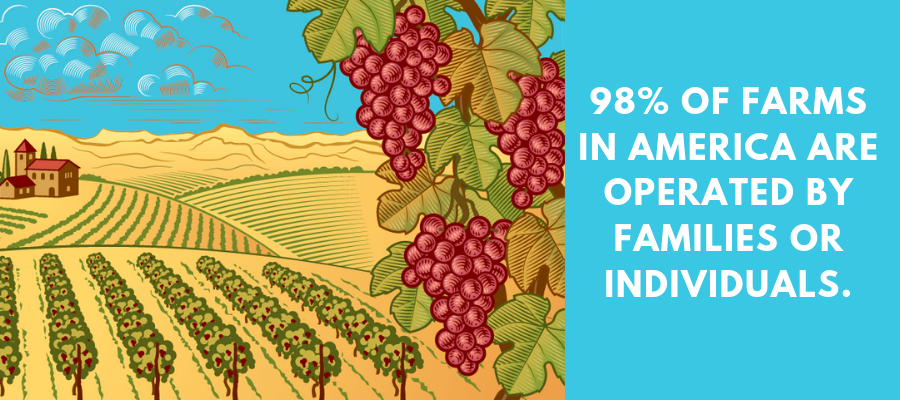 Farm managers tend to be generalists, and thus a degree like one in agriculture can be a great start. Responsibilities of farm managers may include researching and implementing different growing or farm management practices, managing of inventory and equipment, overseeing marketing and logistics for sale of agricultural products, overseeing labor on the farm, and staying up-to-date with laws and regulations affecting farmers.
While there's certainly a range largely based on what is being farmed as well as the size of the operation, the average salary for farm managers is presently close to $60,000.
Agronomists work to grow and utilize plants for sustenance, fuel, or raw materials. They're the chief scientists and expirementers behind choices of what to plant, how to plant, and how to change what we plant at many of the largest farms. The primary role that agronomists play in the US focuses on increasing quantity and quality of plants that will be sold in grocery stores within the US.
While not all agriculture degrees will prepare you to be an agronomist, many with agricultural degrees are able to specialize in plant science enough to become agronomists. A bachelor's degree is a minimum in many states, though graduate degrees can definitely help you to specialize.
Agronomist salaries vary by state, but average around $84,000 a year. Salaries we saw when surveying the matter ranged from $33,000-$144,000 depending on education level, location, and experience.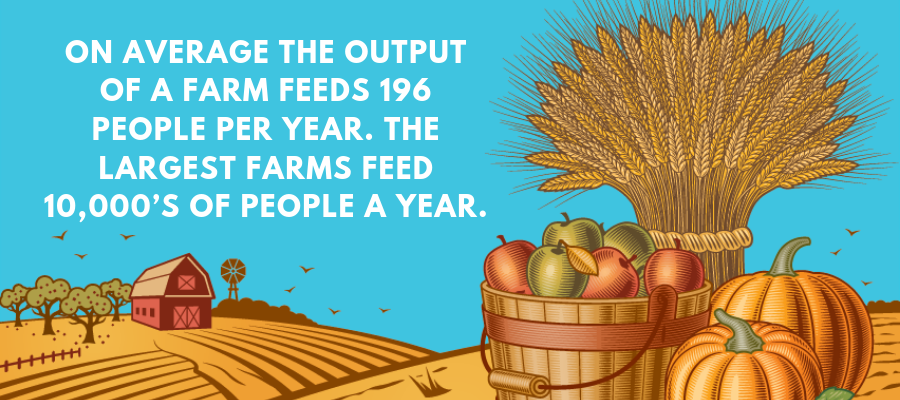 Agriculture educators may work in a variety of settings, from corporate education or consulting for existing farms, to university settings. The typical jobs of agriculture educators focus on one of two areas, either to proselytize and inform consumers about the use of a specific agriculture crop, or to teach the basic component sciences of agriculture, often for credit.
Most agriculture educators hold a master's degree, and many master's programs in agriculture do provide a specialization track in education. While salaries vary depending on whether agriculture educators work in corporate or university settings, the average salary for this role is presently $47,365.
Agriculture consultants typically hold advanced degrees in either agribusiness or agricultural sciences and work by providing an outside perspective on difficult challenges that agricultural businesses face.
Specialization areas within agriculture consulting vary widely, and as one may imagine there are many routes towards gaining the experience needed to be a consultant. Some of the most popular consulting areas within agriculture include forestry, control of pollution, crop rotation, organic farming, and livestock matters.
The lifecycle of an agricultural consultant job includes meeting with new clients, visiting the location of the consultancy to collect data and set up experiments, analyzing results, writing reports and suggestions, giving talks, and publishing papers on what one has learned.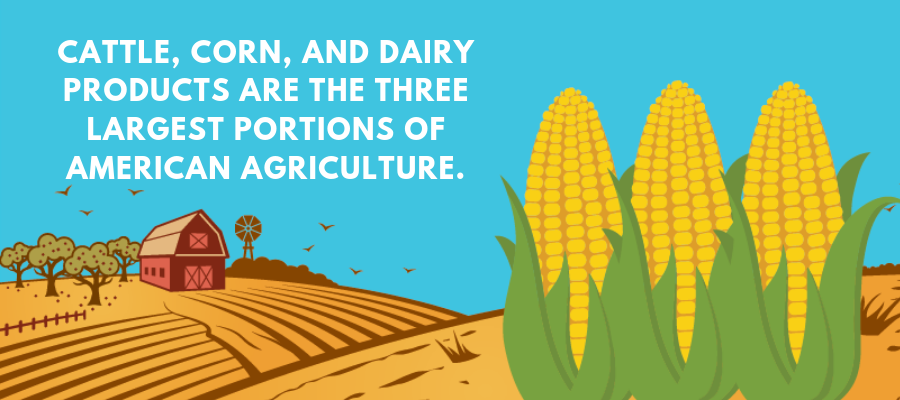 While the top agricultural consultants can make substantially more, the average salary for this role is presently $64,803.
Finally, soil scientists are tasked with performing research, analysis, and offering suggestions of the different chemical and physical properties of soils. As one interested in agriculture would likely guess, soil is the bedrock upon which quality produce and plants are grown. Soil scientists work for a variety of employers, including universities, corporations that create agricultural products, in consulting roles, as well as directly with large farms.
Soil scientists can work with a degree in agriculture, though the degree should include a significant component of sciences underlying agriculture including soil science, chemistry, biology, botany, and so forth. Many soil scientists hold a master's degree either in agriculture or a more natural science-heavy discipline.
While average salaries for soil scientists vary depending on the location of employment, a national average is presently $63,280.
Don't see what you're looking for? Be sure to check out DegreeQuery's related resources including: