According to the U.S. Bureau of Labor Statistics (BLS), there is no difference in these professions. The BLS does not list the occupation of a web designer, only web developer. Their description of the job tracks with that of a web designer. The BLS states that web developers design and create websites. They are responsible for the look of the site. They are also responsible for the site's technical aspects, such as its performance and capacity, which are measures of a website's speed and how much traffic the site can handle. In addition, web developers may create content for the site.
When someone says they are a "web designer", they are referring to a very broad set of skills, one of which is visual design. The "design" part of this equation deals with the customer or "front end" part of the website. He/she is concerned with how a site looks and how the customers interact with it, (sometimes referred to as "experience designers or UX designers"). Hence, aesthetics are as important as function or usability of the site.
Web development is a broad term for the work involved in developing a website. A more comprehensive list of tasks to which web development commonly refers may include web engineering, web design, web content development, client liaison, client-side/server-side scripting, web server and network security configuration, and e-commerce development. Among web professionals, "web development" usually refers to the main non-design aspects of building web sites: writing markup and coding.
Web development comes in two types – front-end development and back-end development. Some of the skills in these two overlap, but they do have very different purposes in the web design profession. The former takes the visual design of a website and builds it in code.
Back-end development deals with the more advanced programming and interactions on web pages. A back-end web developer focuses on how a site works and how the customers get things done on it using certain functionality. This could include working with code that interfaces with a database or creating features like E-commerce shopping carts that connect to online payment processors and more.
Bachelor's Degree
Despite the descriptive differences between web designer and developer, some of the undergraduate programs show little difference. There are schools that offer a Bachelor of Science in Information Technologies' with a concentration in web design and web development. This type of degree has coursework in IT, database design, web design, network and telecommunications, software development, and digital commerce.
It is apparent in the education process in web development that there are five in-demand technical skills: JavaScript, jQuery, HTML5, PHP, and Java. The jQuery library allows the creation of powerful dynamic web pages and Web applications. PHP is a general purpose, a server-side scripting language designed to make dynamic pages and applications. PHP as a web development option is secure, fast, and reliable. It dominates server-side web development with well over 50% market share.
Your degree program, for aspiring web developers, is one in which you'll become proficient in Java, Microsoft Azure, principles of user design and cloud computing. All of these prepare you for various types of web programming roles, such as web developer, front-end developer, or web app developer. You also need coursework in the above-mentioned coding languages. Web designers do not need to learn a programming language (other than HTML, which is a markup language, not a pure programming language).
The line between the two degrees blurs due to the number of college programs that combine web design and web development. Both seem to arrive at the same destination. For example, a Bachelor of Science in these two specialties teaches you graphic design, typography, software development, visual media, and web page development. Graduates of this program will have the skills to seek jobs in web design, web content development, digital communications, database designer, and more.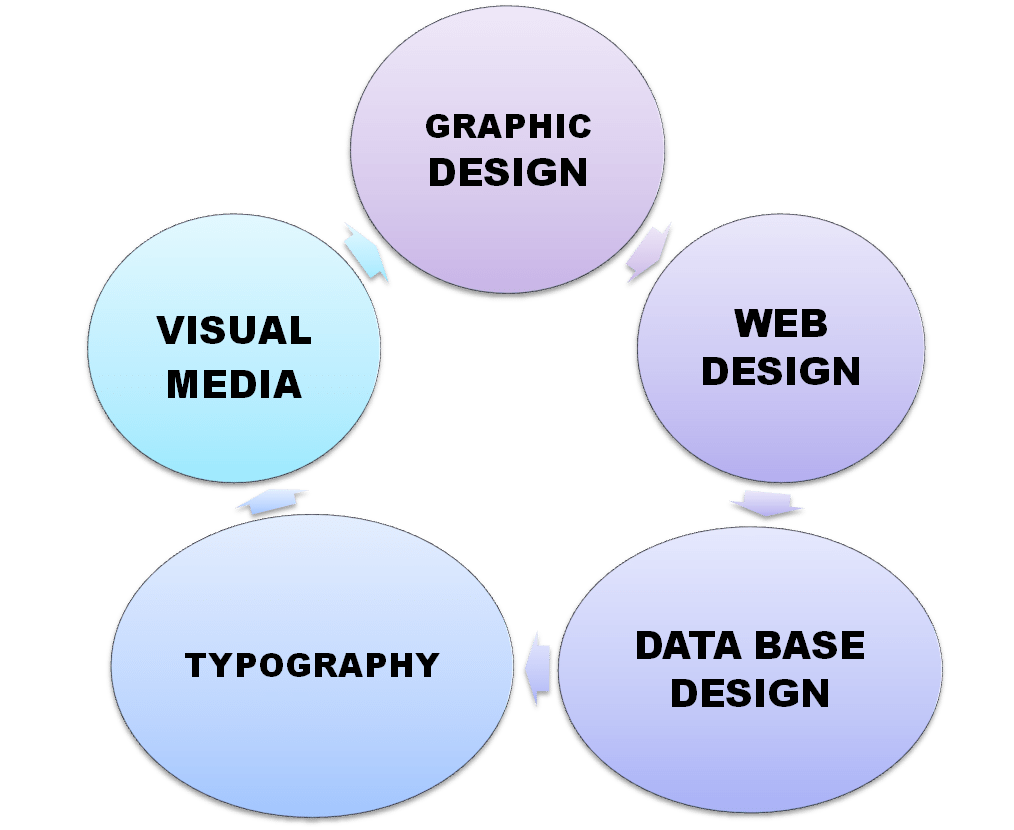 Other Differences
With respect to knowledge, there are areas that benefit either web developers and/or web designers. Here are a few examples:
Web Server Administration
Web designers don't need to know how to administer a server but could benefit from being proficient enough to be able to communicate with server administrators more effectively. Web developers should learn more about the server so that they can troubleshoot their scripts and programs.
Search Engine Optimization (SEO)
SEO is useful for anyone building websites. Many factors affect a site's ranking in search engines. All of these factors are ones that a web designer should be mindful of and know how to use to make a site more attractive to engines and more findable to customers. Both web developers and designers will have a more desirable resume if they know at least the basics of SEO.
Project Management
Project management is a critical job skill in nearly every industry and web design is no exception. Both web designers and web developers will benefit from knowing project management. Whether you work in an agency setting or as a freelance web designer, being able to manage a project is a very useful skill.