According to the Bureau of Labor Statistics the accounting job market is projected to grow 4% from 2019 through 2029. This rate of growth mirrors the national average of growth between all job markets in the US economy (also 4%). While this rate of growth might not be immediately alluring, one should note the vast size of the accounting job market.
In 2019 there were more than 1.4 million accounting jobs in the US economy, making it one of the most sizable traditional job markets. Explosive growth is more typical of a new job economy or industry and does not reflect the health of the accountancy job market. In fact, explosive growth within the accounting industry is happening–it's just not happening in the traditional places that one might expect.
Cloud accounting software, automation artificial intelligence (AI), and other forms of information technology (IT) are spurring evolution across various sectors of the accounting profession. Expert accountants are able to leverage a command of IT to automate large portions of the daily workload and streamline monotonous tasks.
Accountants who use IT simultaneously reduce the brain-drain of carrying out repetitive, monotonous tasks day-in and day-out, but it also increases the workload-capacity for these talented accountants, which ultimately makes them more competitive in the job market–they are better compensated and maintain more secure prospects of future employment.
DegreeQuery.com is an advertising-supported site. Featured or trusted partner programs and all school search, finder, or match results are for schools that compensate us. This compensation does not influence our school rankings, resource guides, or other editorially-independent information published on this site.
Why Earn an Online Master's in Accounting?
Earning a Master's of Accounting is an excellent strategy for positioning one's self for success in the accounting industry. Many of the best accounting positions are reserved for those with an advanced graduate degree or for those who have established a specialization. As mentioned above one of the most promising specializations to pursue is one in information technology, data science, or [accounting] software development.
Online Master's of Accounting programs are typically designed to accommodate working adults, meaning course formats offer the flexibility that allows students to complete coursework amidst even the most demanding of schedules. Online programs can also typically be completed more quickly than traditional on-campus variants. So oftentimes an online master's represents the most efficient entrypoint into the job market.
And in 2021 with most American universities offering online programs there is a good fit for any student. Luckily our researchers have done the legwork for you, and we have compiled the best online Master's of Accounting for your consideration below:
Best Online Master's of Accounting
University of North Carolina at Chapel Hill
UNC at Chapel Hill is a premier institution of higher education in the southeast known for cultivating world class professionals, top tier thinkers, and paradigm-shifting innovators. UNC Kenan-Flagler produces some of the accounting field's most impactful professionals. Its programs train students in addressing the real world problems of the industry, so that upon graduation they are prepared to provide constructive solutions in the workplace.
UNC Kenan-Flagler offers a fully online Master of Accounting program that is completed through 36 to 48 credit's worth of coursework. The on-campus variant of the program is hailed as one of the best of its kind, and the online option vows to offer the same level quality and academic rigor.
Students of the program will engage coursework in independent projects and through peer collaboration. The program faculty commit to providing students with more than just education, they look to provide students with mentorship and professional guidance. This is likely why the placement rate for graduates is so high–98% of students have accepted a job offer within three months of graduating from the program.
University of Illinois at Urbana-Champaign
The University of Illinois is a nationally recognized institution of academic excellence which has broadened its online offerings to service students around the globe. Today the University offers more than 100 online degree options delivered through 1700 courses, making it one of the most robust online education programs in the country.
The University of Illinois Gies College of Business is the first of the top 5 ranked accountancy programs to offer a fully online program option. The online Master of Science in Accounting program can be completed in 18 months of 36 months, depending on which cadence best accommodates a student's schedule.
Students of the program will learn from industry giants–faculty who have demonstrated success and innovation in the real world. But one of the most distinguishing offerings is the extensive alumni network of the program, which seems committed to helping both current students and recent graduates find success.
North Carolina State University
North Carolina State University (NCSU) is built around a model of experiential learning–that is that students 'learn by doing.' NCSU encourages students to engage communities both local and abroad in order to expand horizons and broaden professional repertoires. NCSU is consistently recognized for offering a multitude of world class degree programs.
Among which is the Master of Accounting program that can be completed entirely online that is designed to offer both flexibility and academic rigor. This highly competitive program will challenge students to take their skills and knowledge to the next level. Specifically, the program prepares students to take on positions of management and leadership in the accounting industry after graduation.
The program's tuition is about $34,000 for in-state students and $60,000 for out-of-state students. While this price tag might seem high, the program is recognized as one of the best of its kind–where graduates are sure to see highly lucrative employment opportunities.
California State University-Sacramento
California State University-Sacramento (CSUS) is committed to driving innovation in the higher education space. Its efforts have been both largely successful and recognized, as Money Magazine ranked CSUS as the '9th Most Transformative' among top U.S. colleges. Among its innovations is the University's recent expansion into online education where its programs seek to service working students and busy professionals.
Among these online programs is a Master of Science in Accountancy (MSA) that is 100% compatible with the CPA exam, so that graduates will be perfectly positioned to pursue careers at certified public accountants. Coursework is delivered through a variety of formats to keep the online education experience fresh and stimulating.
Students will progress through a combination of streaming classroom sessions, chat-based group projects, and more. Beyond the preparation for the CPA exam, students will delve deeply into the following topics:
Auditing Attestation
Financial Accounting and Reporting
Regulation
Business Environment and Concepts
The University of West Florida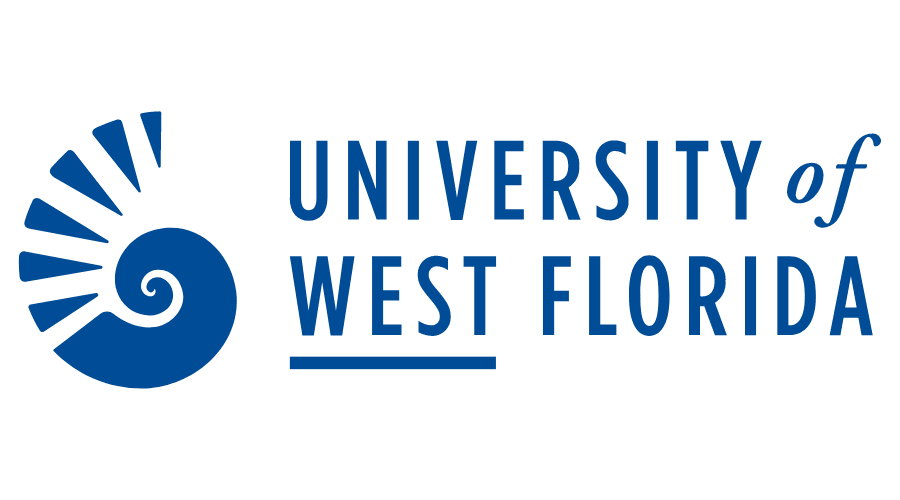 The University of West Florida (UWF) is built around the core mission of providing students with affordable education programs that do not sacrifice academic merit. At UWF students will be groomed to become creative and innovative professionals who can offer solutions to real world problems. This grooming is accomplished by project-based learning, real-world projects, and team-based collaboration. This will be of particular helpfulness to aspiring accountants whose profession is a largely collaborative one.
UWF offers an AACSB-accredited, fully online Master of Accountancy program that prepares students to thrive in professions of finance, accounting, and business. This flexibility of professional direction is a core and distinguishing element of the program.
Students can choose to focus on one of two specialization tracks that are meant to reflect the most common professional paths in the industry. Specifically students can choose between the following program paths: Professional Accountancy, or Professional Taxation specialization.
George Mason University
George Mason University (GMU) is Virginia's largest public research university and services more than 37,000 students from around the globe. In 2016 GMU was recognized by the Carnegie Classification of Institutions of Higher Education to be one of the most impactful research universities in the United States. GMU leverages its extensive research infrastructure to inform its degree programs, position programs to reflect real world challenges and industry trends.
This approach will be of particular value to accountants whose education will benefit massively from a program that reflects current market trends. GMU offers a fully online Master of Science in Accounting (MSA) program that prepares students to capitalize on current opportunities in the industry.
Perspectives of this program will find its metrics of success highly alluring. Graduates of the program earn higher salaries than professionals who hold a Bachelor of Accounting–roughly $10,000 more. And 7 out of 10 students have already secured a position in their chosen specialty by the time of their graduation.
University of Connecticut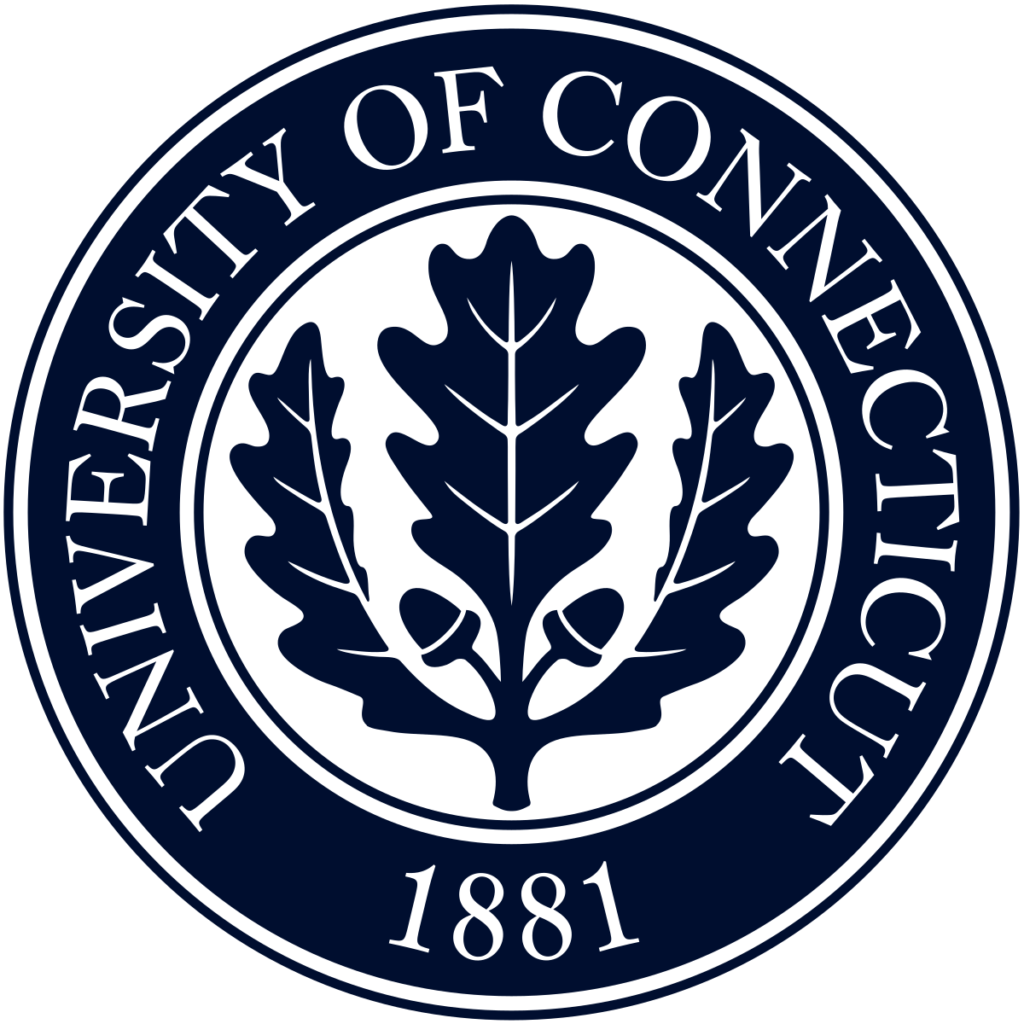 The University of Connecticut School of Business is one of the premier institutions of business education in the United States. And with its expansion into the online education space, more students can benefit from its programs than ever before. UConn's online programs have been recognized by the United States Distance Learning Association for its 'best practices' and high standards for academics.
The UConn School of Business offers a fully online Master of Science in Accounting (MSA). US News & World Report ranked the program as the 9th best program in the United States. The program is one of the most affordable MSA programs on the market–the combination of affordability and academic prestige makes the program extremely attractive, and is the reason we thought it deserved a more generous ranking.
The MSA program provides students with an extensive catalogue of electives and course options. By strategically pursuing study in key topics, students are able to establish a specialization. The program alters the course catalogue, adding or exchanging courses to reflect the most current industry trends and opportunities.
Rutgers University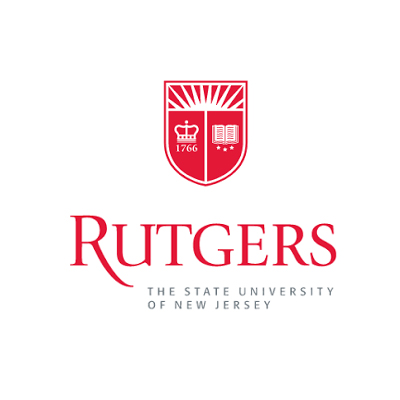 Rutgers University Business School is a name synonymous with prestige and academic excellence. Graduates of the program will benefit from this well-known reputation–both directly through the extensive and highly active alumni network, and indirectly through the employment opportunities that come with an impressive academic background.
Rutgers Business School offers several graduate level accounting programs:
Master of Accountancy in Financial Accounting
Master of Accountancy in Governmental Accounting
Master of Accountancy in Professional Accounting
Master of Accountancy in Taxation
The Master of Professional Accounting program can be completed entirely online, while the other programs typically combine elements of online and on-campus education.
Students of the Professional Accounting program will learn from world class faculty, who specialize in preparing students to excel as Certified Public Accountants. For professionals interested in broadening their horizons as a CPA, few programs can compete.
SUNY Polytechnic
SUNY Polytechnic Institute is built on the foundational mission of providing students with the real-world technical skills that facilitate professional success and fulfillment of career aspirations. This approach to building technical expertise will be particularly advantageous for accountants looking to build a strong background in skill-based accounting.
SUNY Polytechnic offers a fully online Master of Science in Accounting, which is fully accredited and recognized to fulfill the credit requirements of the CPA certification process. Students of the program will complete 33 credits worth of coursework organized into 11 core courses.
Students will select which courses to complete from a robust catalogue of options. Chosen coursework is meant to facilitate the building of professional speciality, so that students can choose to complete the coursework that is most beneficial to their individual career goals and interests.
Saint John's University
St. John's University is a premier educator in the accounting-education space, and employs a unique focus on positioning theoretical concepts to tackle practical problems. In other words, students at the University will not just study concepts and theories, they will learn how to actually apply these theories and concepts to one's career to drive actionable results.
Too few institutions of higher education are willing to apply this focus, because it means constantly tailoring education programs to reflect industry needs and market challenges in the real world. St. John's offers an online graduate level accounting program that reflects the real world demands of the job market.
Specifically students can earn a Master of Science in Accounting that is designed to jumpstart careers in tax, auditing, and accounting disciplines. A distinguishing element of this program is that it seeks to position program graduates to take on positions of management and leadership in the job market–positions that are typically the most prestigious and lucrative.
Georgia Southern University
Georgia Southern University is one the state's largest institutions of higher education. A fundamental mission of the University is to provide students with future-focused degree programs so that upon graduating from a program students are prepared for the job market that they enter. This approach is particularly meaningful for accountants, whose profession is constantly evolving and changing in accordance with market demands and other economic factors.
George Southern students can earn a Master of Accounting Online, or a WebMAcc. The program is meant to be completed on a two year schedule, while providing students with the flexibility to progress through the program without altering professional or personal responsibilities. Ambitious students should not have trouble earning this degree while holding full-time employment.
The program is provided through the AACSB accredited School of Accountancy, which is a distinction only held by 180 accounting programs in the world. Students of the program can enjoy the confidence that their degree-work will be recognized by all the relevant professional bodies and agencies.
DePaul University
DePaul University Online distinguishes itself through a uniquely committed faculty who take on a greater role in their students' lives. Specifically, DePaul faculty are more than just educators, they work to fulfill the role of mentor and adviser for their students. And in the Driehaus College of Business & Kellstadt Graduate School of Business, faculty work to ensure that business-minded students are prepared to make professional goals and aspirations into a reality.
The Driehaus College of Business & Kellstadt Graduate School of Business offers students a fully online Master of Science in Accounting. Faculty of the program represent world-class professionals with backgrounds as top-notch CPAs and professionals/academics from the Big Four accounting firms.
Program faculty work to ensure that students are building the necessary skills and knowledge to excel in their desired field or area of professional interest. Faculty also leverage extensive professional networks and connections to help ensure students' have an abundance of career opportunities upon graduation–which is a tremendous value itself.
Oklahoma Christian University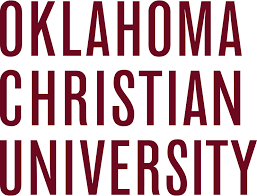 As suggested by its name, Oklahoma Christian University maintains strong ties to the Church of Christ. What this means for students is that degree programs will emphasize the principles of community engagement, leadership, and a standard of ethics. All of which are meaningful for professionals regardless of religious orientation or lack thereof.
Students at Oklahoma Christian can earn a Master of Accountancy that can be completed entirely through online coursework in as little as 12 months. This represents one of the quickest routes to professional advancement for perspectives of graduate accounting programs. The program is accredited and is able to provide this quick pace without sacrificing academic merit.
Specifically students will participate in an comprehensive exploration of the following topics:

Economic Issues
Advanced Auditing and Professional Ethics
Advanced Financial Accounting
Ethics, Decision Making and Communication
Legal and Regulatory Issues
Accounting Research and Quantitative Techniques
Financial Services
Accounting Theory — Topics in Accounting
Advanced Tax Accounting
University of South Dakota
The University of South Dakota (USD) Online looks to provide busy adults and working students with the nationally recognized degrees of the flagship University tailored to provide the utmost flexibility. USD degree programs are consistently recognized as some of the best of their class provided at an affordable rate. Perhaps most astonishing is that USD manages to offer the same tuition rates for both in-state and out-of-state students, which is typically where online degree program tuition rates spiral out of hand.
USD students can earn a Master of Professional Accountancy from the University of South Dakota Beacom School of Business. The School of Business was first founded in 1927 and has been accredited by the AACSB International – The Association to Advance Collegiate Schools of Business (AACSB) since 1949. Less than 5% of the nation's business schools have earned this prestigious designation.
Students of the Master of Professional Accountancy program can choose the general track or the Accounting Analytics Specialization. The specialization track facilitates the building of data science and IT skills, which as mentioned in this article's intro is one of the burgeoning areas of the accounting industry.
Maryville University of Saint Louis
Maryville University Online distinguishes itself in accounting education by emphasizing its future-focused curriculum. Students of its programs will be taught more than just rote memorization of concepts, they will delve deeply into core principles that will help students stay ahead of the curve. And perhaps more importantly, programs teach students how to remain adaptable, so that they can adapt to the ever-changing environment of the accounting industry.
Students at Maryville University Online can earn a Master of Science in Accounting (MSA) in as little as 10 months. This astonishing pace is accomplished by focusing on central concepts and principles and encouraging students and by offering credits for previous professional experience.
The program also offers a bridge option that is designed for students who do not have an accounting background. Regardless of the chosen track, graduates of the program will have fulfilled the requirements for the CPA certification. Few programs can compete with the efficiency and flexibility of Maryville's MSA.
Saint Leo University
Saint Leo University is one of the oldest Catholic Institutions in the state of Florida. Today it has evolved to offer programs to students of all faiths around the world through its online degree programs, and research centers in seven states. Saint Leo provides its students with strong liberal arts education that lays a foundation in ethics, leadership, and research-based innovation.
Embodying these ideals is Saint Leo's Master of Accounting degree program that can be completed entirely online. Program faculty are committed to upholding a standard of academic excellence that confers professional clout to degree-holders.
Students who complete the program will be prepared to complete the CPA and CMA exams and will progress through coursework in classes such as the following:

Intermediate Accounting 1
Cost Accounting
Auditing
Financial Statement Analysis
Accounting Information Systems
Seton Hall University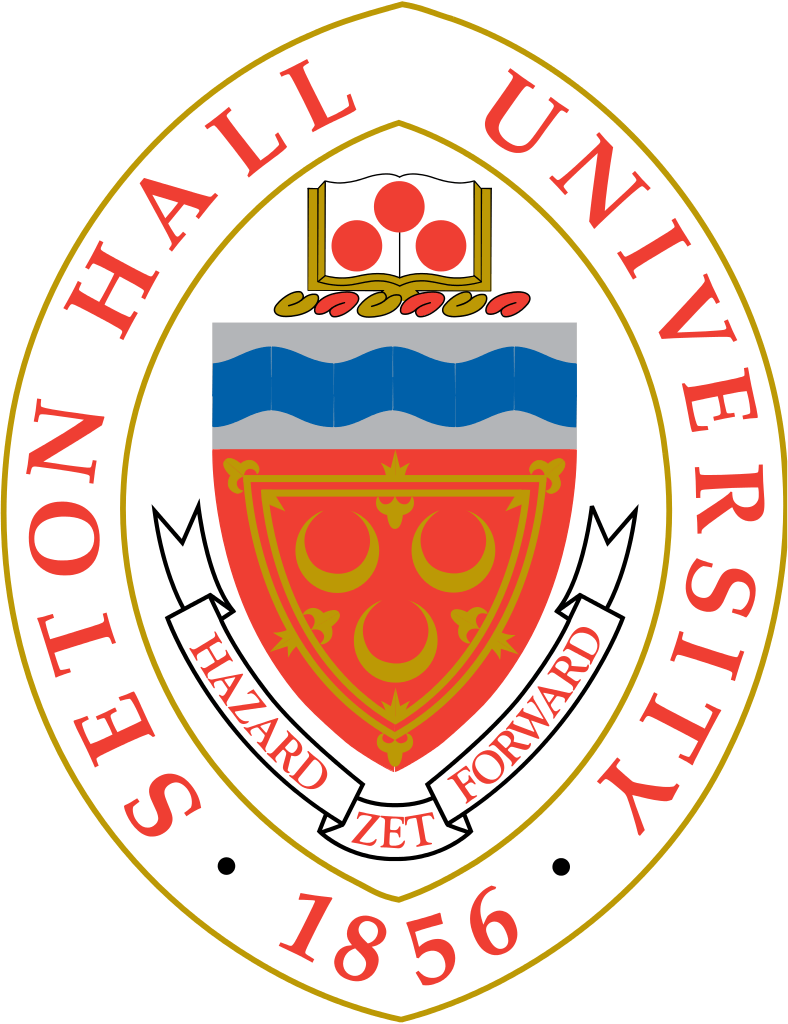 Seton Hall University's online programs are nationally recognized for carrying a strong standard of ethics. Programs emphasize a commitment to the civic good by cultivating leaders who employ a sense of optimism to enact a positive influence in their profession. Seton Hall looks to balance online education by emphasizing real-world examples and projects-based learning. In other words, students at Seton Hall will 'learn by doing.'
The Seton Hall University Stillman School of Business offers students a fully online Master of Science in Accounting. The Stillman School of Business is among the top 1% of its kind in maintaining dual AACSB accreditation in both accounting and business.
Students of the program will learn more than just the standard accounting curriculum, they will learn how to excel in the corporate environment, how to engage in international markets, and how to leverage technical know-how to advance one's career. Seton Hall's accounting program is certainly one of the best of the best.
Western New England University

Western New England (WNE) University distinguishes itself through a commitment to fostering an entrepreneurial spirit in students. Degree programs at WNE teach students how to think creatively and how to solve theoretical problems with practical solutions. This type of environment is ideal for accounting professionals with entrepreneurial aspirations.
The WNE School of Business offers a fully online Master of Science in Accounting that is completed through 30 credits of coursework. The program curriculum is designed to fulfill the prerequisites for the CPA examination and certification process.
The WNE accounting program distinguishes itself through offering students an excellent opportunity for specialization. Specifically students can earn a degree specialization in Forensic Accounting/Fraud Investigation.
Saint Joseph's College of Maine

Saint Joseph's College of Maine (SJCME) is a historically Catholic institution with roots connected to the Sisters of Mercy organization. Today though SJCME positions its programs to service students from all backgrounds whether religious or secular, and emphasizes its core values in a commitment to ethical standards and to fostering a sense of civic leadership in students.
SJCME students can earn a Master of Accountancy (MAcc) that covers advanced and comprehensive studies in finance, taxation, accounting, and auditing. Students will also engage in electives and research projects that facilitate the building of an area of focus. The curriculum fulfills the prerequisites for the CPA examination and certification process.
A distinguishing element of this program is its interdisciplinary curriculum which covers principles and subjects of universal value to business operations. Graduates of the program will be able to convert information into valuable financial conclusions within any industry.
New England College
New England College provides students with career-focused education and professional advancement. Central to the College's values is its commitment to positioning students for professional success and achievement. The College demonstrates this commitment by providing students with unparalleled opportunities for internships, research opportunities, and professional projects.
New England College offers a Master of Science in Accounting that is completed entirely online through 40 credits of coursework. The program is designed to build key competencies as identified by the American Institute of Certified Public Accountants. As such, completing the program will complete the prerequisites for the CPA licensure process.
A distinguishing element of this program is its concentration track option. Specifically students can earn a degree specialization in Forensic Accounting. This specialization track is designed to prepare students to obtain the Certified Fraud Examiner (CFE) designation.