Few skills are as universal as communications. While some individuals will go on to careers primarily about communications, others will incorporate this necessary quality of a leader into another subject matter. For individuals looking to get ahead in fields like public relations, journalism, storytelling or more, a master's degree may be necessary to stand out in the field. Below we've compiled twenty options that are both flexible (all online, and many part-time, asynchronous, or providing additional flexibility-enhancing components), as well as from world class universities. Check out the 20 best fully-online masters in communication degrees today!
1. University of Florida

The University of Florida is a land-grant public research university with a main campus in Gainesville, Florida. Known for highly competitive sports, UF is also a great school. Some of the top ranked programs within the university include their programs in communications, education, business, medicine, engineering, law, and others. It's typically thought of as one of the top 30 public schools in the nation and offers a huge range of degrees from the bachelor's through doctoral levels. In recent years parts of the university have made a push online, including their master's in communications.
The University of Florida's fully online master's in communications blew us away for the range and quality of academic programs. Individuals can pursue a wide range of specializations catered to the 21st century including audience analytics, digital strategy, global strategic communication, political communication, PR communication, PR, social media, as well as web design. For students not wichin to pursue an entire master's program, or wishing to level up in more than one discipline a handful of these specializations are also available as graduate-level certificate programs. Degrees may be finished in under two years and boast robust placement in the job market.
Featured Programs
2. University of North Carolina at Chapel Hill
The University of North Carolina at Chapel Hill is one of the best public universities in the nation and is considered a Public Ivy school. Formed in the late 1700's, UNC has a long tradition of excellence. Today over 30,000 students call the university home, making it a large university. With its ample endowment, however, UNC is able to maintain small class sizes and a great deal of one-on-one attention for students to pursue a degree there. Particularly at the graduate levels, students have the ability to learn from award winning and nationally renowned individuals within their field, and the online communications masters is no different!
Known for their up-to-date, real world programming, UNC's Hussman School of Journalism and Media offers a fully online master of arts in digital communication perfectly suited to the PR and communications needs of the 21st century. With two courses most semesters, individuals are able to work full time pursuing this degree. The final project is a non-traditional thesis, which allows individuals to build a portfolio with a semester-long project. Courses include digital-specific concerns such as media law online, usability, multimedia design, visualization of information, among others.
3. University of Illinois at Urbana-Champaign
Located in the twin cities of Urbana and Champaign, Illinois, U of I is a second Public Ivy school in our list. Though the list of accolades for U of I could go on for several pages, some highlights include the second largest university library in the world, a massive research park that is home to over 90 start-ups, and impressive alumni including Nobel laureates, Pulitzer and Turing Prize winners, among others. Over 50,000 students attend U of I, with a majority at the undergraduate level.
For potential students looking to jump into corporate or brand communications, U of I offers a fully online program that may be just for you. The masters in strategic brand communication as well as additional certificates and courses in the subject matter are led by real world experts and provide immediately applicable knowledge. With a 16 months time until degree, students can expect to be able to jump back into the workforce very quickly (or pursue the degree while working). For individuals presently working in communication, U or I is happy to work with your employer to try and line up employer sponsorship for the degree as well.
4. Columbia University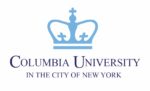 Columbia University of New York is an Ivy League institution located at one of the hearts of modern communications. One of the nine colonial colleges founded in the Declaration of Independence, the university has a long history of excellence. Today the university has one of the largest endowments in the world, enabling the school to provide great levels of support and small class sizes even for its size. While it is the first private institution in our list, and therefore has an expensive "sticker price," a "need blind" financial aid policy means the school tends to cover excess financial need for potential students.
Columbia University's renowned school of professional studies offers a unique master's level communication degree. This Executive Master of Science in Strategic Communication is specifically for individuals who have a decent amount of experience in the field. This means that the program can start with more advanced topics and skip intro material. This also means that the program can be completed part time and in as few as 16 months. We should note that this is not a 100% online degree, but rather provides most courses online with a few in-person meetups that simulate key communications settings in the real world.
5. Purdue University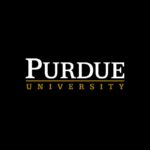 The flagship university of the Purdue University system, this university holds designations as a sea-grant and space-grant institution. Home to over 43,000 students, in recent years this prestigious university has started to open some degree programs up to online delivery methods. Particularly noteworthy programs include their overall undergraduate experience as well as engineering degrees. In recent years Purdue has been among the 20 top public schools in the nation and last year was honored by being named one of the five most innovative universities in the United States.
Purdue University's online masters in communications is impressive for the range of specializations offered as well as how quickly one can achieve the degree. Students may choose how quickly they want to finish their degree, with average times ranging between 12 and 20 months. A range of specialization options include the intersection of communication and leadership, advertising, public relations, or health. No GRE or residency requirements mean you can jump right into the application and don't have to disrupt your life or career to progress through the program.
6. Florida International University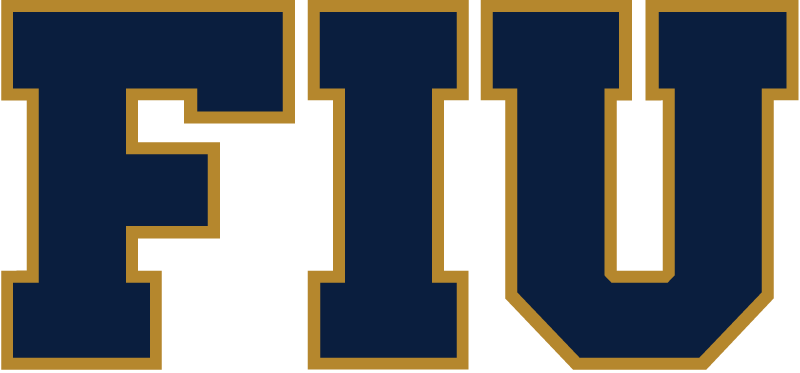 Florida International University is a relatively young (56 years old) public research university that's located in accordingly named University Park, Florida. Despite its age, the university holds the highest designation for research activity. Up until 2005, the university placed an emphasis on growth in student body size. But in years since the focus has shifted on continually improving the quality of education being offered. With this said, this is still quite a large university with close to 60,000 students attending. With an estimated undergraduate cost per year after aid of $8,000, it's also one of the most affordable schools we surveyed.
Florida International University offers a fully online master of science in global strategic communications. This university is particularly well suited to provide such an international degree given it's proximity to the Carribean, Latin, and South America. This degree is interdisciplinary and offered by the innovative college of communication, architecture, and the arts. The program is also one of the most accelerated available on our list, and only requires 12 months of study, all online. Additionally students may start the program in the Fall or Spring semesters.
7. American University
This private research university located in Washington, D.C. is associated with the United Methodist Church, and was founded to promote public service, internationalism, and pragmatic idealism. Known for its connection to the political action within D.C., the university is a great location to learn international affairs, diplomacy, communications, and law. A wide range of politicians have passed through this school, and it's one of the top five producers of members of the U.S. Foreign Service, Congressional Staff, as well as Ambassadors. With "just" 5,000 postgraduates who attend the university, courses can be kept relatively small in size leading to increased interactions and quality.
American University builds on its unique position within the center of United States politics and governance to present a world class master of arts in strategic communication. We like this degree for the unique range of specializations that individuals may pursue. These focus areas include advocacy and social impact, digital communication strategies and analytics, international strategic communication, and corporate communication and reputation management. Speaking of reputation, American University is well known throughout the world and particularly in governance circles.
8. Michigan State University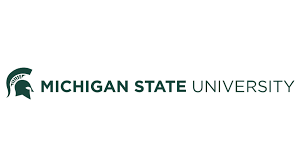 This public land-grant university is the flagship university of the Michigan State University system. Founded in the mid 1800's, MSU was originally an agricultural college, and served as a model for many of the agricultural colleges that were created after it. It is one of the largest universities in the nation by enrollment. And graduates can draw from over 600,000 living alumni as connections across the world. With an 80% graduation rate at the undergraduate level (typically a marker of academic quality), it ranks among the best of the surveyed schools, particularly accounting for the relatively more affordable tuition when compared to private universities.
Michigan State University offers a fully online master of arts in strategic communication. We like this degree program for its affordable nature and flexibility. Students may choose from one, two, and three-year tracks. Each of these tracks is 100% online. Additionally students may choose three specialization areas. These include: digital media, media analytics, and organizational leadership and communications. No GRE requirements and a minimum undergraduate GPA of 3.0 keep this program accessible to many individuals. Additionally, students may begin their studies in fall, spring, or summer.
9. Johns Hopkins University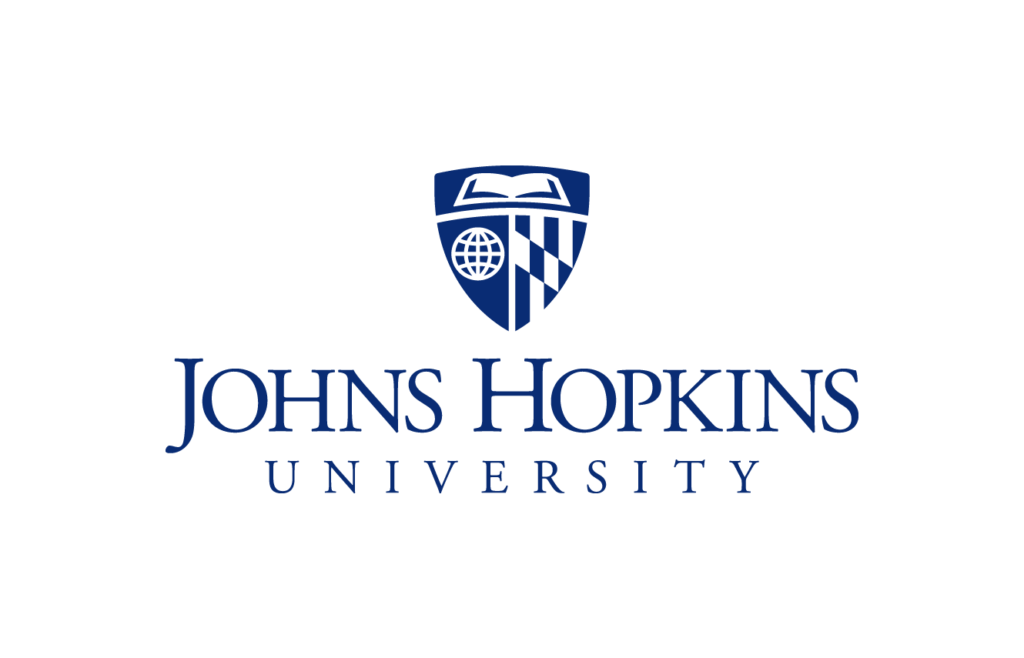 This private research university is one of the most prestigious in the United States, commonly ranking among the 20 best schools in the world. Located with a main campus in Baltimore, Maryland, the undergraduate colleges are kept relatively small. Though it's postgraduate work that the university is most well-known for. As a space-grant institution located close to many aeronautical and governmental centers in the region, many of their engineering programs stand out. Proximity to D.C. also bodes well for connections for students who want to pursue opportunities in government, politics, and industry. Additional clusters of excellence within the university include medicine-related degrees, education, international studies, and foreign policy.
The ability to attend schools of the caliber of Johns Hopkins fully online is rare. That's part of what makes Johns Hopkins online master of arts in communication a great find. Additionally, three start dates (fall, spring, summer) and an adjustable time until degree ranging from 12 to 24 months make this program flexible enough for many individuals working full time. Nine segments help to build up versatility in graduates. These segments include writing and editing, publishing and media, brand management, political communication, content strategy, public relations, and advertising and marketing.
10. Eastern Illinois University
Originally established as a teacher's college, today Eastern Illinois University offers a wide range of degrees at the bachelor's and master's level. Home to roughly 8,600 students of whom 1,600 study at the graduate level, courses are able to be kept small in order to promote quality engagement. With a solid graduation rate for schools within its tier, the university is a "best buy" in terms of offering affordable tuition at all levels.
The fully online master of arts in communication studies offered by Eastern Illinois University is impressive for its great job placement rate as well as its range of concentrations individuals can specialize with. 86% of graduates find a job within the field of communications within three months of graduation. Students within the program can jump into a range of concentrations including strategic communication, media and critical studies, communication and leadership, interpersonal communication processes, as well as a pedagogy option. Additionally, a graduate certification is available for individuals who don't want to pursue an entire master's.
11. University of Missouri
This public land-grant, space-grant and research university is the flagship location of the University of Missouri System. As the first public university to be erected west of the Mississippi River, Mizzou has long held a prestigious place among midwest universities. Journalism and communication have been at heart of their offerings for over 100 years, as the first school in the United States to open a school of journalism (likely the second in the world). At around 30,000 students, the university is large but not overwhelming. Around 7,000 of these students study at the postgraduate level.
The University of Missouri's online masters in strategic communication provides a great option for individuals who want to balance work with school. Slower paced than other programs in our ranking, students may take one or two courses each semester. This leads to graduation in two or three years, but is likely easier to handle if working full time. One campus visit is required, so technically this is a "blended" degree. With that said, all courses are available online. This degree is offered by the school of journalism.
12. Colorado State University
This public land-grant university is located in Fort Collins, Colorado within view of the front range of the Rockies. In recent years, however, Colorado State University has heavily pushed online education as well. Not to be confused with a separate school in the same system that is 100% online (Colorado State University Global), Colorado State University also offers some of its own degrees online. Originally an agricultural and mechanical college, the university has made a name for itself in environmental sciences, cancer research, and as a location for the origination of the Peace Corps.
Colorado State University Online's fully online master of communications and media management provides a take slightly different from others in our ranking. The focus on management of media can be great for individuals looking to move up the communications ladder. A focus on technical skills in electives as well as building a professional network and learning applied knowledge is great for individuals looking to build on the degree directly within their career. This degree may be completed in two years and offers financial aid for graduate students who need it.
13. Texas Tech University
The main institution within the Texas Tech University System,this public research institution is designated as a Hispanic-serving institution. Over 150 courses of study are offered and the university provides more than 60 research centers. With over 40,000 students, the university is one of the largest in the region, and alumni have gone on to achieve prominence in many fields and particularly in government, science, business, and sports.
Texas tech University's College of Media and Communications offers a fully online masters in strategic communication and innovation. This degree focuses on the digital environments that most communications occur in today. Additionally, students not wishing to pursue a full master's degree may opt for a graduate certificate in the same subject matter. Asynchronous courses provide the ideal amount of flexibility for working students. Additionally, four start dates are available and students may choose to pursue two or three courses for each semester in the program.
14. University of Michigan – Flint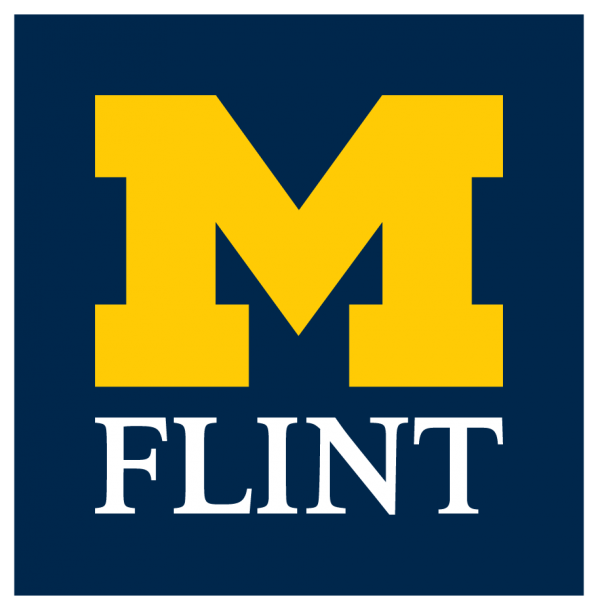 Operated under the board of regents of the University of Michigan system, the University of Michigan at Flint is one of two regional counterparts to the flagship schools. Rated as a Doctoral/Professional University, emphasis is not on research but on applied professional degrees moreseo. A regular of the "Best Midwestern" schools category in national rankings, the school provides a great value with one of the cheapest cost per credit hour after financial aid of schools surveyed. The school is a mid-sized university with only 1,400 postgraduates and an additional 6,000 undergraduates.
The University of Michigan at Flint offers small class sizes and supportive student services for their online masters in communication studies. Three emphasis areas allow students to craft a degree of their choosing. These focus areas include professional communications, media studies, and speech communication. Speech communication is a unique offering among schools we've ranked, and focuses on generalist communication as well as cultural connections, and interpersonal matters.
15. Northeastern University

This space-grant, private research university is one of the top schools in the nation. With a main campus in Boston, Massachusetts, in recent years the university has expanded to industrial and governmental hubs with a range of satellite campuses as well as online. Satellite campuses are presently in Charlotte, Seattle, San Jose, San Francisco, Toronto, Vancouver, Portland (ME) as well as London, England. With 27,000 students, it's a fairly large private school. But with this said, a commitment to high quality classes and a large endowment enables small manageable class sizes where students may interact or get more one-on-one instruction.
Northeastern University is known for their professional studies education, and this communications degree entirely fits within that focus. The fully online master's in corporate and organizational communication can be completed on a full-time or part-time basis with the part time program only requiring 18 months for completion. The accelerated full-time program may be completed in a year entirely online so you can get back to your career quickly. Six concentrations allow for additional focus areas to be added to the degree. These include public and media relations, cross cultural communications as well as social media.
16. The University of Alabama

The University of Alabama may best be known for their athletics, but their academics also rise to the top of their region (if not nationally in fields). This sea-grant and space-grant very high research activity university is presently home to around 38,000 students. Particularly noteworthy schools within the university include their law school, business school, education school, and engineering school. In recent years they've made a push into online education by growing their "Bama by Distance" program. Their offerings in journalism are particularly well fleshed out in these distance offerings.
Bama by Distance's fully online master of arts in communication studies with a specialization in organizational leadership places highly in our ranking due to its flexibility, price, and quality. While all students will focus on the organizational leadership component of communications, students may choose a professional or academic option, depending on whether they would like to pursue further education in the subject matter or jump back into their career. The primary difference is that the academic option requires a comprehensive exam, while the professional option requires an applied capstone portfolio project. Three start date windows as well as affordable tuition make this program more accessible to all.
17. Mississippi College
One of the first religious colleges in our list, Mississippi College is a private Baptist college with a main campus in Clinton, Mississippi. It holds the honor of being the oldest college in the state of Mississippi as well as the second oldest Baptist college in the United States. While designated a college due to the institution's primary focus on undergraduate education, some graduate degrees are offered. Of the 6,300 students, roughly one quarter of them study at the postgraduate level, either in Mississippi College's law school or additional graduate programs. This medium-sized private school is able to offer quality student-to-faculty ratios, meaning that students get plenty of attention and support.
If you're a student looking for a Christian-based education in communication, Mississippi College could be a great choice. We like this program for its range of concentrations. Concentrations available include: an applied generalist degree, an applied journalism degree, an applied theater degree, an applied health-centered communication degree, a sports communication degree, and a PR and corporate communication degree. Presently the generalist and health concentrations are the only concentrations available online.
18. University of Denver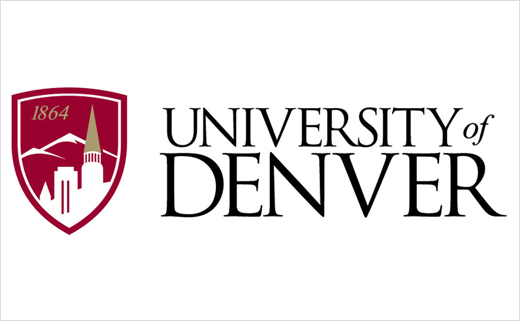 This private research university is the oldest private university within the Rocky Mountain region. Home to almost 13,000 students, the university is somewhat large for a private organization. This allows for the school to host a wide range of research programs. The university is classified as an R2: Doctoral University – High Research Activity, school. Some of their top ranked programs are related to communication, with one of the best creative writing programs in the nation as well as one of the top International Studies degree programs. In recent years this university has pushed to gain a larger footprint online, and offers many quality degrees by this delivery method.
Denver University offers a fully online masters in communication management degree. This could be a great option for individuals who already hold practical communications skills and would like to move up the ladder within a communications organization. Focus areas include data-driven storytelling, strategic communication, organizational change, and interpersonal conversations. Semesters last 10 weeks and individuals do not need to take a GRE or GMAT for acceptance into the program. Students may elect to pursue a 6-month long certificate program, a longer 12 month certificate program, or the entire 18 month-long master's degree.
19. Gonzaga University
The first Catholic university in our list is located in Spokane, Washington. This top 100 university in the United States is particularly well known in the west, where it makes the top 30 universities. Noteworthy programs include engineering, among others. A mid-sized student body allows the school to boast particularly quality student to faculty ratios. At present roughly 7,500 students attend the school with 2,200 at the graduate levels. The university has a handful of online degrees of which a masters in communications degree is one.
Gonzaga University's master's in communication and leadership is available fully online and provides a unique focus on research, analysis, and problem solving. It provides one of the widest ranges of concentrations of programs we have seen in this year's ranking. Concentrations presently available include change leadership, college teaching, digital media strategies, global leadership, servant leadership, and strategic and organizational communication. A range of domestic immersion experiences as well as study abroad opportunities are available if students choose to pursue them.
20. Syracuse University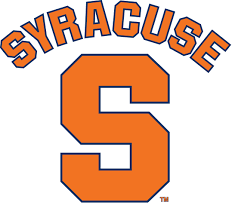 This private research university was originally established by the Methodist Episcopal Church, and still maintains a relationship with the United Methodist Church (though it is described as nonsectarian). One of the top 100 schools in the nation, this space-grant university is home to close to 23,000 students with a majority of them at the undergraduate level. Though the main campus is in Syracuse, New York, a growing range of degrees are offered fully online. Among their most noteworthy programs are their social science degrees, design degrees, architecture degrees, information studies, management, law, among others.
Syracuse University provides a top-ranked fully online master of science in communications that focuses on public relations. We like this program due to the national name recognition of Syracuse, quality of courses as well as flexibility-enhancing program components. The degree may be completed in as few as 15 months and no GRE or GMAT scores are required. Unlike some programs that are asynchronous, these courses are live and taught by the world class faculty of Newhouse college. Additional concentrations include advertising, journalism innovation, and media management.