Dentistry is something no person can go without. Demand for doctors of dental medicine and supporting roles exists in every small town on every inhabited continent. Coursework is challenging and rigorous for those who wish to join the dental profession, and yet dental schooling follows a very different path from education in other medical fields.
Dentists are often placed in their own category of medicine, and many potential students in the science don't know exactly where to begin.
With all that said, dentists and other dental support workers play a critical role in functioning medical system. They are employed in a wind range of medical settings, from solo practices to large hospital systems and in government organizations.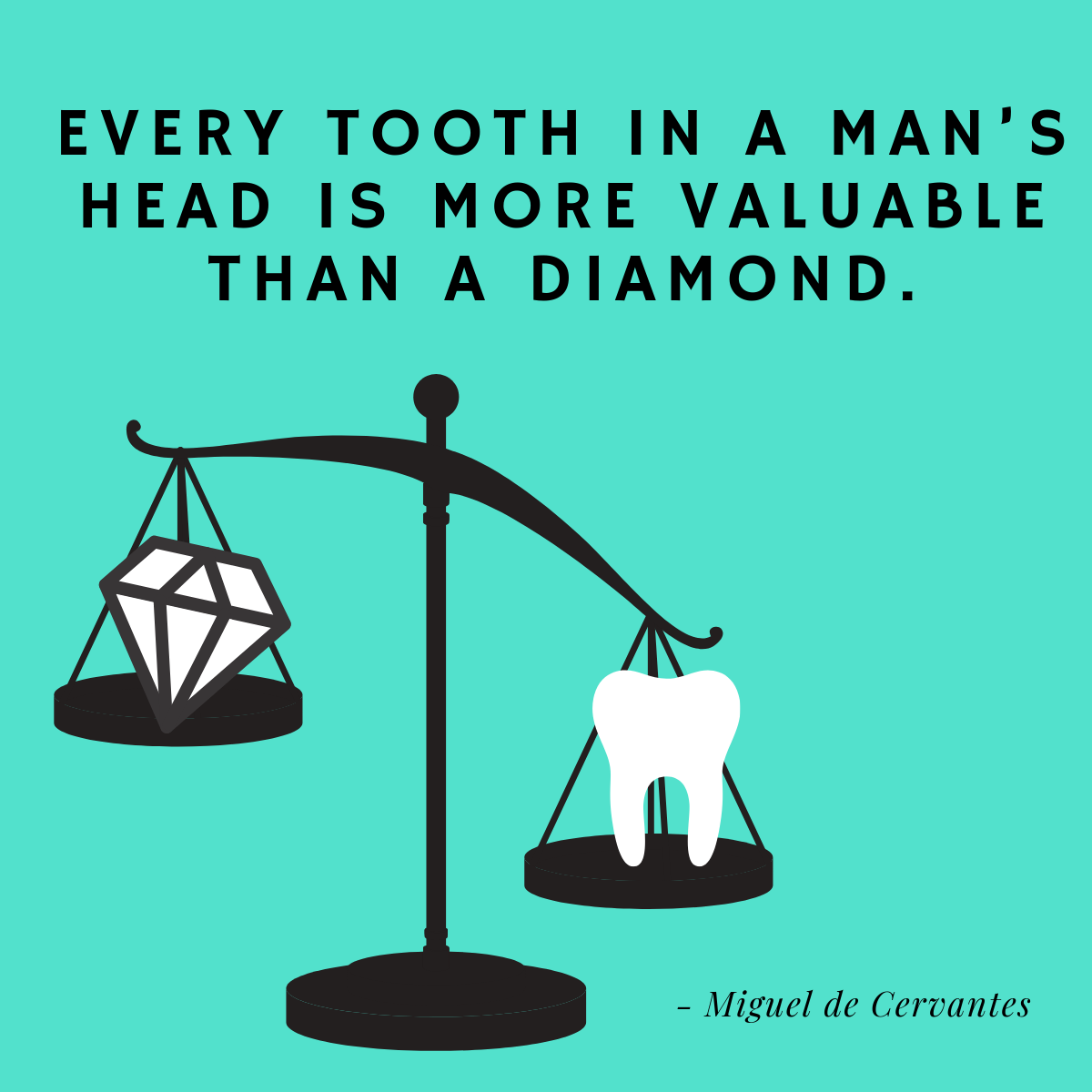 Dentistry careers can provide amazing career prospects, standard of living, and purpose. A range of support careers within dentistry boast some of the highest salaries among associate's and bachelor's degrees. And doctors of dental medicine have strong earnings in a variety of employment settings.
Related Resources
If you think you may have what it takes to enter the ranks of this rewarding and lucrative career be sure to read through our guide on how you can enter a dental degree program and what you can do a with a dental degree below.
DegreeQuery.com is an advertising-supported site. Featured or trusted partner programs and all school search, finder, or match results are for schools that compensate us. This compensation does not influence our school rankings, resource guides, or other editorially-independent information published on this site.
Table of Contents:
What Dentistry Degrees Are Available?
Dentistry is the science of dental and oral medicine. This branch of science encompasses a wide range of preventative, maintenance-related, and emergency medical services. While you likely primarily think of dentists within the field of dentistry, there are actually a wide range of common careers that can be entered at the associates, bachelor's, master's, and doctoral levels of study in dentistry.


Some of the most common dentistry roles include:
Dental Assistants
Dental Hygienists
Dental Technicians
Dental Therapists
Dentists
Oral Surgeons
Even among those with the same title, there are at times different academic routes that may be taken to obtain the same job. For example, some dentists may hold a Doctor of Dental Medicine degree (DDM) while others may hold a Doctor of Dental Surgery.
Below we'll work through some of the most common degree types that can lead to a career in dentistry, starting with associates degrees.
Associates degrees in dentistry may be used to prepare for positions including dental hygienist and dental assistant positions.
Dental technology degrees are primarily offered by community colleges and help prepare students to work as dental technicians in lab settings. These degrees require 1-3 years for graduation (depending on whether you pursue schooling part-time, full-time, or in an accelerated manner).
Curricula for dental technology degrees include general education requirements which comprise roughly half of the course of study. The aim of general education requirements is to ensure that graduates have certain baseline skills in quantitative and verbal reasoning, writing, and comprehension. Common courses taken as general education courses include:
College-level natural sciences
College-level mathematics courses
College-level humanities courses
Courses in ethics, philosophy, or religion
Courses in writing
College-level statistics
And social science courses such as psychology
Once students have worked their way through general education requirements, will begin to start on major courses.
Within a digital technology degree, students will learn
The terminology of dentistry as well as dentistry technology
Anatomy of the oral cavity
Skills related to prosthodontics
Techniques to restore occlusal surfaces
Methods for infection control
The creation and maintenance of dental ceramics
A second common associates-level degree in dentistry is that of associate of applied science in dental hygiene. This degree type typically requires three years for completion and can lead to jobs as a dental hygienist. Though there are bachelor's and master's degrees in dental hygiene, there are generally more rare and not needed to gain employment in this area. Dental hygiene is commonly known as one of the most lucrative careers one can enter into with an associates degree.
Similarly to associates in dental technology degrees, students will begin with general education requirements. Many dental hygiene programs also require additional prerequisites in chemistry, biology, and math. Once students have worked their way into major courses, they often study the following:
Anatomy and physiology
Chemistry
Biochemistry and microbiology
Pathology, pharmacology, and nutrition
Morphology of teeth
Oral pathology
Radiography
Periodontology
Pain Management
Oral Health
Education and counseling in dentistry
Health promotion
Health ethics
Clinical dental hygiene
Services for special needs or illnesses
Dental emergencies
It is important to note that those seeking to work as a dental hygienist should pursue academic programs accredited by the Commission on Dental Accreditation (CODA).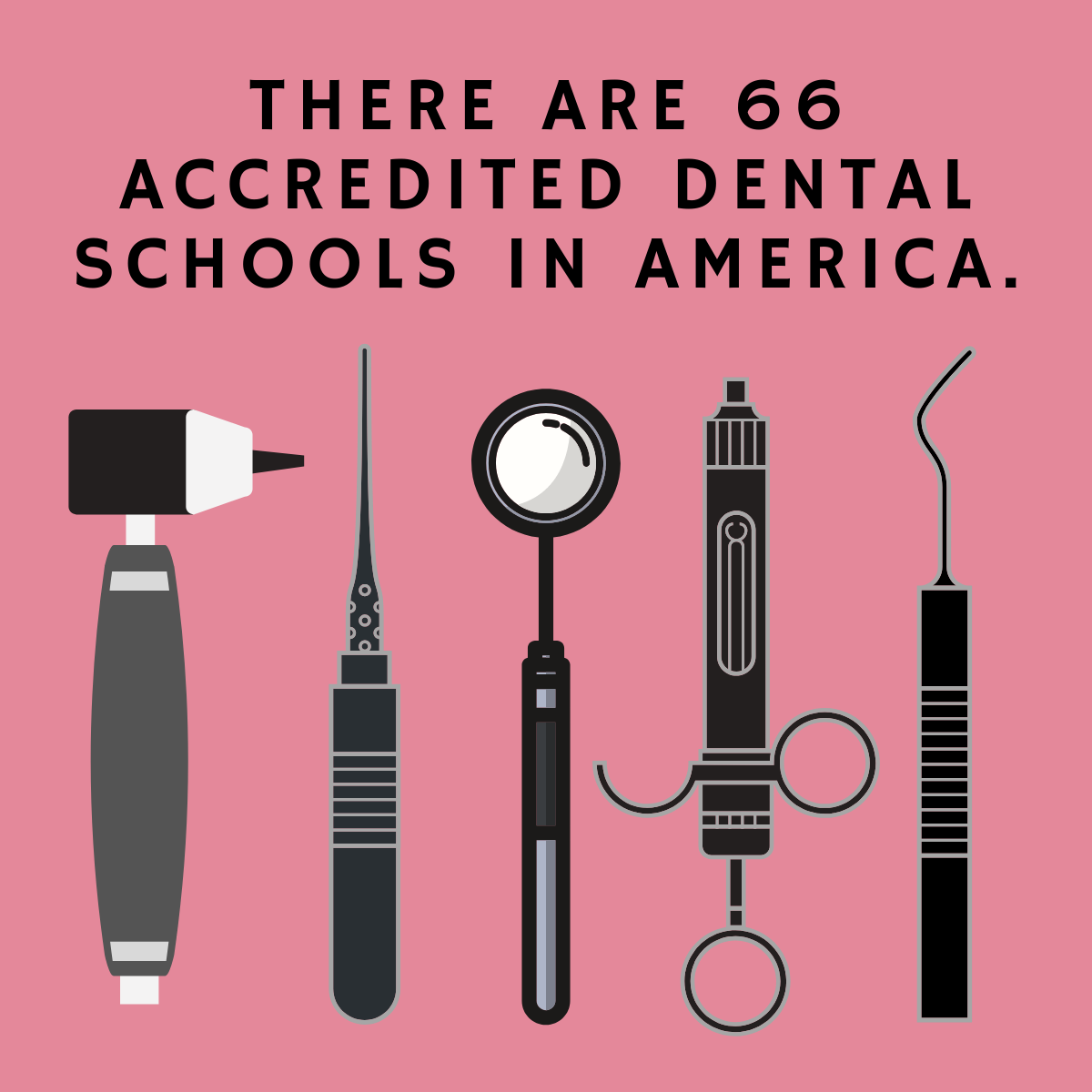 At the bachelor's level, students can pursue a number of degrees related to dentistry. Some of the most common include bachelor's in dental hygiene, bachelor's in pre-dentistry studies, and other bachelor's in science degrees.
Bachelor's in dental hygiene degrees typically cover everything listed in the previous associate's degree section and leave some additional room for electives or more in-depth study. Bachelor's degrees aren't necessary to become a dental hygienist, but may lead to greater career prospects or pay.
Bachelor's in pre-dentistry studies are one of the most common routes used to prepare for advanced dentistry degrees. These baccalaureate programs typically require 4 years for completion and are viewed as one of the more rigorous undergraduate courses of study.
Students in pre-dentistry programs are typically required to take the following coursework beyond general education requirements:
Chemistry I and II
Biology I and II
Genetics
Biochemistry I and II
Vertebrate Biology
Physics I and II
Cell Biology
Microbiology
Organic Chemistry
And a collection of electives
Generally speaking, pre-dentistry programs are very similar to pre-med programs. They are often geared towards students seeking admission to dentistry programs at the graduate level at local universities and seek to match admissions requirements.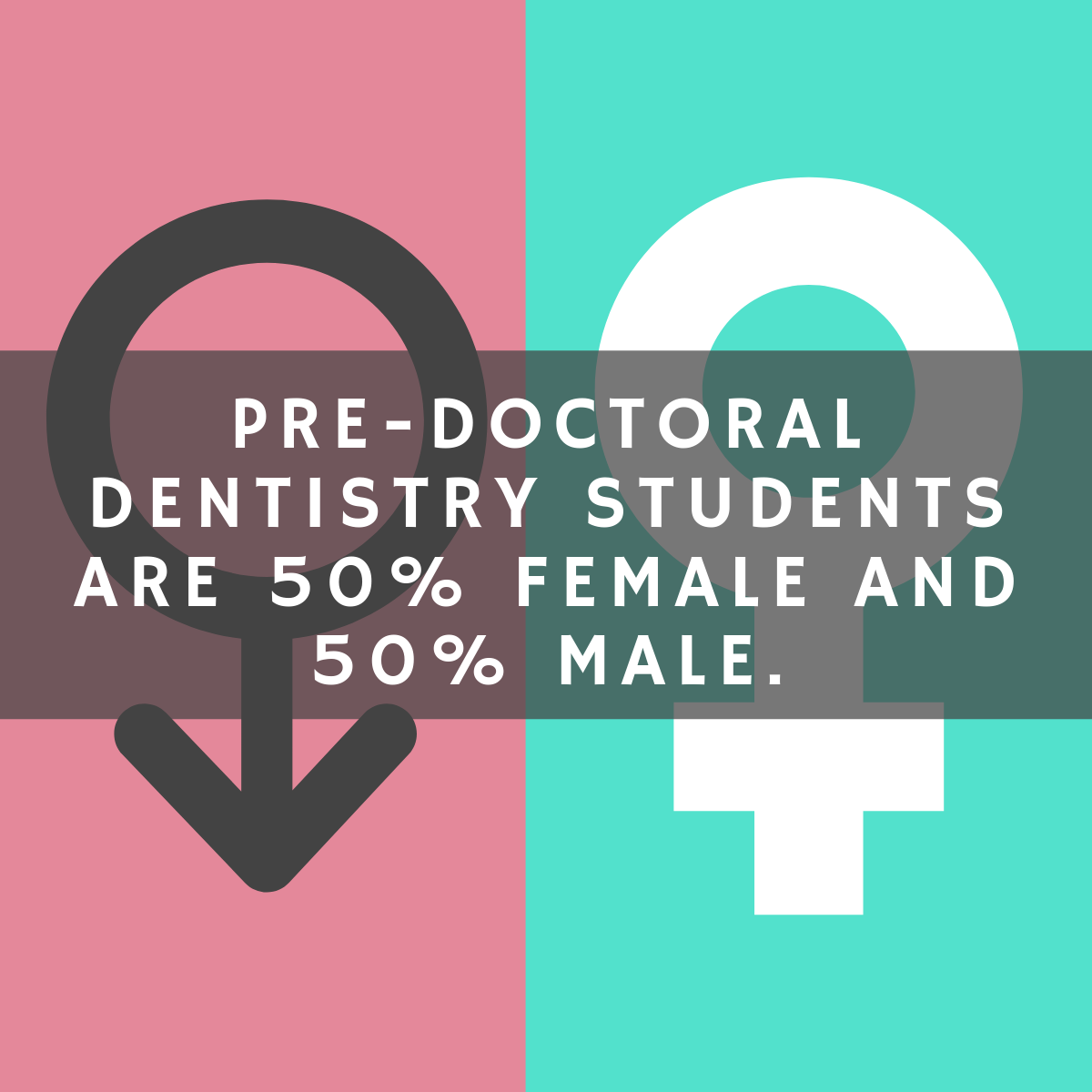 Finally, as with students pursuing other advanced nursing or medical degrees, students may pursue bachelor's of science degrees in related natural sciences. Some of the most common degrees used for the purpose of graduate school admission in medical fields include bachelor's degrees in chemistry, biochemistry, biology, and physics.
While there are master's-level degrees in dentistry, most students interested in post-graduate coursework go straight for a professional doctoral program such as a doctor of dental medicine or doctor of dental surgery degree.
At the doctoral level, dentistry degrees include doctor of dental medicine (DDM) degrees as well as doctor of dental surgery (DDS) degrees.
Both doctoral dentistry degrees follow a format similar to medical school. Two years of classroom-based instruction are followed by two years of hands-on clinical training.
All graduates of U.S. dental programs are expected to pass the National Board Dental Examination (NBDE) which is comprised of two parts. By looking at the requirements of the NBDE, one can see the topics that are commonly required for didactic or clinical study within dentistry school.
The NCBE part one includes questions on human anatomy, physiology, biochemistry, microbiology, dental anatomy, dental occlusion, and pathology.
The NCBE part two includes questions on pain control, pharmacology, operative dentistry, periodontics, endodontics, oral surgery, orthodontics, pedodintics, oral pathology, prosthodontics, and radiology.
While you are generally considered licensed to practice after completing your four years of coursework and passing both component parts of the NCBE exam, a growing number of dentists stay on for a round of residency to specialize even further.
Some of the most common residency programs within the field of dentistry include:
General Practice Residencies
And Advanced Education in General Practice Residencies
Both of these programs typically require one year for completion, with some programs offering an optional second year. The key differences between these types of residencies include the fact that general practice residencies are commonly held in hospitals, while advanced education in general practice residencies are typically held in dental school settings. General practice residences typically require residents to cycle through different departments within a hospital to see ways in which dentistry interacts with other fields of medicine. Common areas in which those in this residency may work within a hospital include internal medicine, anesthesia, or emergency medicine.
Advanced education in general practice residencies, on the other hand, typically focus on particularly complex dental cases and educate dentists in the treatment of these cases in a comprehensive manner.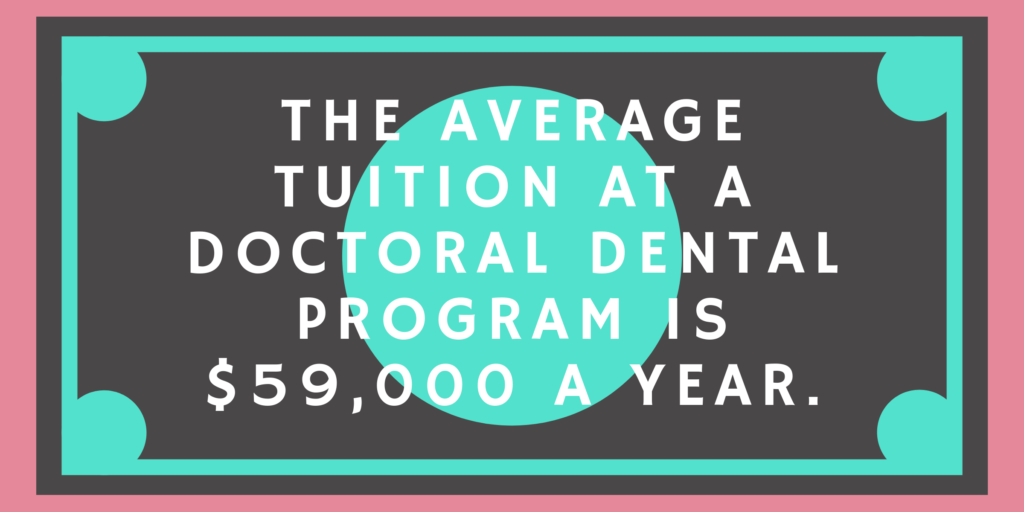 If you're seeking a doctoral degree in medicine, you will need to choose between one of the two most common degree types at this level. These degrees include doctor of dental medicine and doctor of dental surgery options. So what are the key differences?
In short, there aren't any! Both degrees are viewed as equivalent and both meet prerequisites for board licensure pending your licensure exams. The difference in names comes down to a difference in a tradition in naming degrees. Some schools chose to name the degree in Latin, which translated more closely with doctor of dental surgery. Others chose the English doctor of dental medicine.
Can I Pursue a Dentistry Degree Online?
Online education can be a fantastic option for many students. While it's not for everyone, many degree programs now at least offer the option to take courses online.
As far as dental degrees, there are many degree programs that offer didactic courses online. Though clinical and lab learning is very seldom offered not-in-person.
This makes the choice somewhat easier as far as what type of program to pursue. Generally speaking, prerequisites and large portions of undergraduate dentistry degrees are available online. If you want to take your dentistry degree to the next level, you'll need to attend dentistry school.
While undergraduate courses within dentistry programs are available online at times, it's important to note that there are some definite trade-offs when taking a degree online. Some of the most commonly cited pros and cons of online education include the following:
Pros of Online Education
Fees are often lower than in-person degrees.
Many programs are accelerated.
Asynchronous online courses allow you to log on when you can.
No need to move or switch jobs to pursue a degree.
The same degree in the end.
Cons of Online Education
A greater need to be a self-starter with online ed.
More difficulty in "meeting" classmates and professors.
Some programs don't have as many online support services.
Harder to meet up for networking or career development events.
How Do I Gain Admission to a Dentistry Degree Program?
Number wise, dentistry programs primarily fall at the associates and doctoral levels. As one may expect, admission criteria are quite different depending on the level of the program being entered.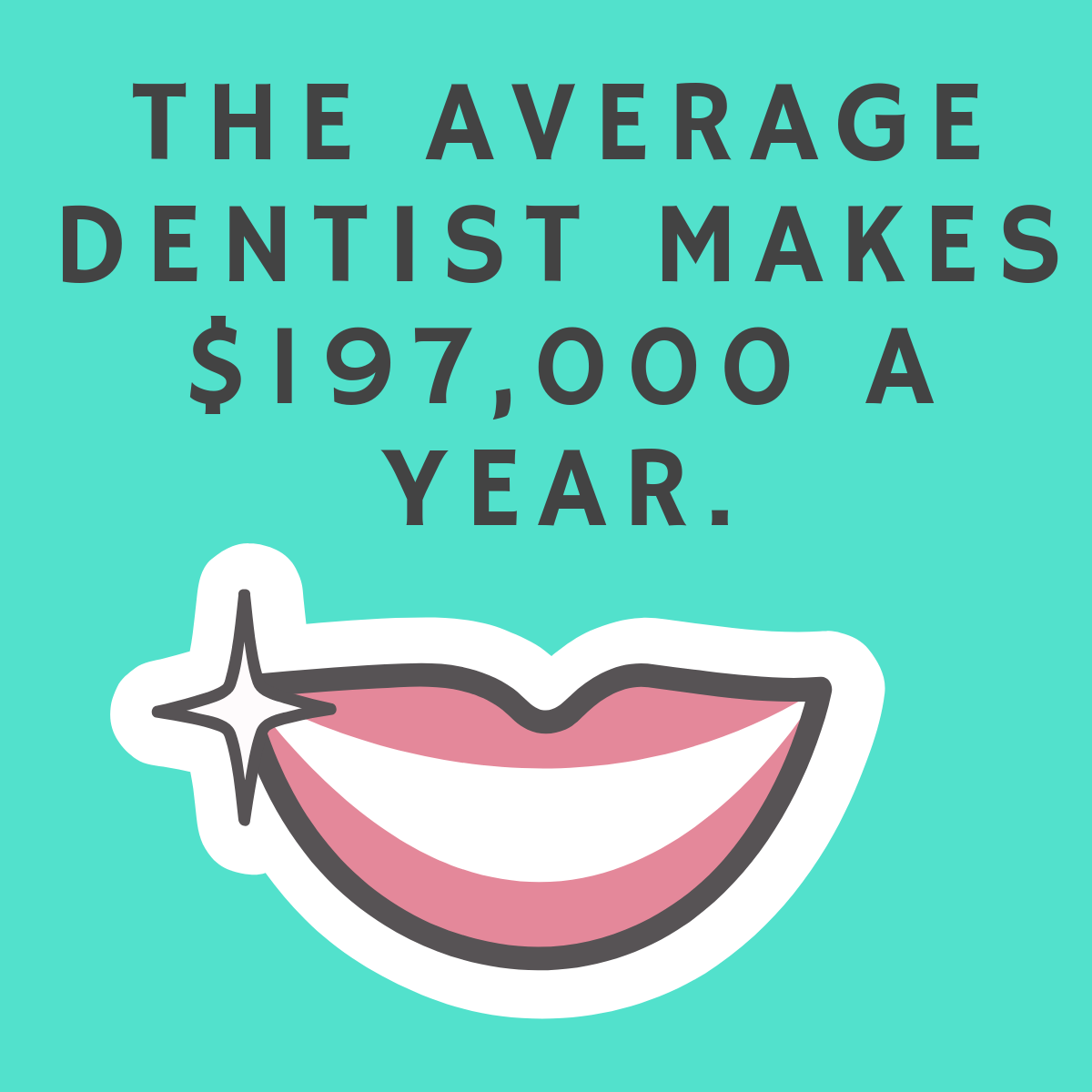 At the associate's level dentistry degrees may be pursued at community colleges or universities. Many community colleges (and some universities) have open admission policies. This means all first-time students are accepted, though students must maintain a minimum GPA and satisfactory progress to remain in the degree.
For students attending community college-based programs in dentistry-related fields, many community colleges also offer free or greatly-reduced tuition for in-district or in-state residents. This can make community college programs in lucrative dentistry fields great "bang for your buck" degrees.
For students attending universities for an associates or bachelor's in a dentistry-related fields, the common elements required for admission include standardized test scores, your high school transcript, letters of recommendation, and application essays. Most universities have basic entry requirement thresholds including a minimum high school GPA and minimum standardized test scores.
If you're looking to obtain a doctoral education in dentistry, applications are a bit more involved.
Doctoral level dentistry degrees do not require one prerequisite degree. In fact, many only require 3 years of undergraduate education for entrance. Though the most common route is to complete a bachelor's degree.
No matter what subject you pursue as an undergraduate, admission to doctor of dental medicine and doctor of dental surgery degrees can be accomplished with prerequisite courses in physics, chemistry, biochemistry, anatomy and physiology, statistics, calculus, organic chemistry, and English.
Additionally, students seeking to apply to a dentistry program should plan on taking the dental admissions test (DAT), a test similar to the MCAT (medical college admission test).
What Can I Do With a Degree in Dentistry?
We've already alluded to a number of careers that can be entered with dentistry-related degrees. But we haven't looked at many of the most important stats you'll want to know before you pursue a degree. Namely, salaries, number of job openings, responsibilities at work, and future prospects.
For those seeking the quickest entry into dentistry related fields, the job of dental assistant can be prepared for with two years of an associate's degree. Despite the common misconception, dental assistants and dental hygienists are actually different roles.
Some common job responsibilities of dental assistants include:
Making patients feel comfortable within the office
Making sure patients are in the right location for treatment
Collecting key pieces of information as well as dental records
Work as a pair of "second hands" for dentists or hygienists at work
Take dental X-Rays or perform basic lab tests on patients
Help out administratively in the office
Working conditions for dental assistants most commonly occur in small private dentistry practices. 9 out of 10 dental assistants receive paid time off as well as insurance and receive average earnings of $41,111


A second role often requiring a three-year community college or associate's program is that of dental hygienist. Dental hygienists perform some of the tasks of dental assistants, but also perform a range of more medically and education-involved roles within dentistry clinics and care settings.
Some of the most common job descriptions for dental hygienists include:
One-on-one consultations with patients
Doing routine cleaning tasks of teeth and gums
Educating patients about oral self care or medications
Doing screening exams before passing the patient along to the dentist
Take impressions of teeth or collection of teeth for dental implants or orthodontic procedures
As one may expect with the greater range of medical responsibilities at play in a dental hygiene role than in a dental assistant role, pay is substantially higher. In fact, dental hygienist positions are some of the most lucrative positions among all that just require an associate's degree. The average earnings for dental hygiene positions are presently over $71,000 a year.
Finally, dentists are some of the most specialized job titles within the field of dentistry. In most practice settings, they have the final say when it comes to oral health care. In larger settings or hospitals, they may work on a consultative basis or in teams of other specialists.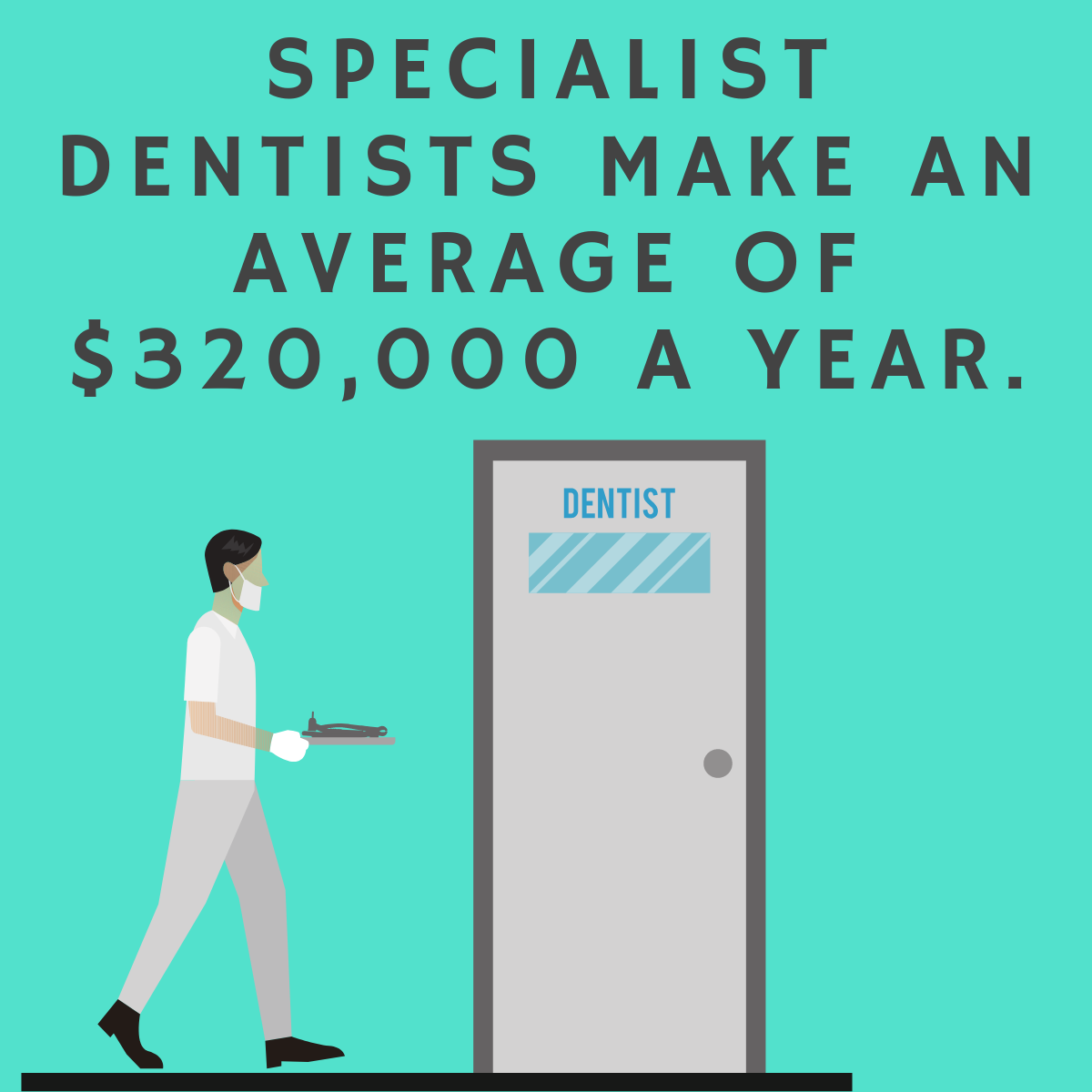 With that said, a vast majority of dentists do work in small private practices. Common job responsibilities within this setting include:
Meeting with patients to discuss and manage dental concerns
Performing dental medical procedures like extractions, root canals, and surgeries
Applying medical agents to teeth including whiteners and sealants
Operating tools that relate to tooth diagnosis and repair
Keeping vital oral health records
Making professional medical calls, forwarding patients to other specialists when needed<?li>
While dentists may work for governmental agencies, in large hospitals, and in private practice, a majority of dentists work in smaller private practices. In this setting, the average salary for a dentist is presently $165,110. This range can vary a great deal depending on the size of the practice worked in and the location, however. By state, dentist salaries range between $124,000 a year in North Carolina, to $174,000 in New York state.
Related Resources