What is Economics? 
Economics is a social science that studies how individuals, governments, firms and nations make choices on allocating scarce resources to satisfy their unlimited wants. Economics can generally be broken down into: macroeconomics, which concentrates on the behavior of the aggregate economy; and microeconomics, which focuses on individual consumers.  A more lengthy definition of the former: it analyzes the entire economy (meaning aggregated production, consumption, savings, and investment) and issues affecting it, including unemployment of resources (labor, capital, and land), inflation, economic growth, and the public policies that address these issues (monetary, fiscal, and other policies). To elaborate on microeconomics, it examines the behavior of basic elements in the economy, including individual agents and markets, their interactions, and the outcomes of interactions. Individual agents may include, for example, households, firms, buyers, and sellers.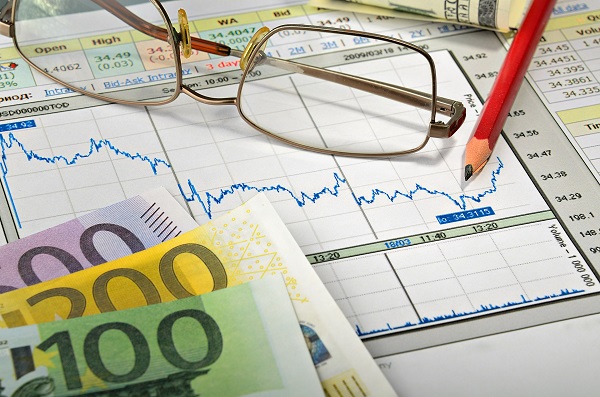 IMAGE SOURCE: Pixabay, public domain
1.  

Senior Product Manager
A senior product manager handles many of the oversight duties involved in getting a product from the concept stage to the production stage; they also work to maximize product by foreseeing customer and market demands. Depending on their business' needs, this can include a number of different tasks. Typically, a senior product manager is in charge of ensuring that best practices are followed, goals are met, and projects and related operations are conducted effectively. Senior product managers are often in charge of coordinating marketing, sales, and other product-implementation strategies to ensure that operations are properly conducted. When it comes to product development, there are usually numerous stakeholders in the success of a product who may have differing visions for the product.
Experienced Median Annual Salary: $122,00
Education Level: Bachelor's Degree
Job Postings: Varies from undergraduate to Master's in Technology to MBAs preferred
2.

Senior Professional Service Consultant
A senior professional service consultant must take charge of consulting with clients on site and after the sale. Product implementation is a major concern for clients after they have purchased the system, and the senior consultant must facilitate building client knowledge of their new purchase. After a new product's initial launch, the consultant provides a wide range of training and educational services for new and existing clients, both in-house and on-site. After a product launch, the consultant also provides ongoing progress reports and documentation on the product's progress within the client's organization.
Additional duties include the ability to design customized integration processes for new clients, as well as for upgrades to programs used by existing clients. Because so much time is spent on-site, the ideal candidate has the ability to work independently and be a self-starter.
Experienced Median Annual Salary: $106,000
Education Level: Bachelor's Degree
Job Postings: Undergraduate in Computer Science or technical degree; considerable travel
3.

Certified Financial Planner (CFP)
A Certified Financial Planner is expected to create and develop client relationships through telephone conversations, email, and person-to-person meetings. A financial planner's responsibility is to assess the financial needs and goals of each client, and to develop and implement a financial plan that fulfills those needs and goals. Responsibilities include plan development, selecting and selling of appropriate financial services, and monitoring and adapting plans as needs and financial conditions change.
Planners must be able to communicate effectively both in person and over the phone. Excellent knowledge of financial markets, products, and services is a must. Expect to attend workshops and seminars to stay on top of the most recent products and policies. The ability to multitask and work well in groups is also a necessity.
Experienced Median Annual Salary: $89,400
Education Level: Bachelor's Degree + CFP Certification
Job Postings: Preferred degrees in Finance, Business, Economics or Law
4.

Commercial Loan Officer
A commercial loan officer works with current business clients and individuals looking to start small businesses. Much of the loan officer's duties entail maintaining and administering these loan accounts for the bank, following standard procedures and protocols.
A commercial loan officer is typically expected to help generate new business and accounts as well, however.  In addition, many financial institutions offer a variety of insurance products for organizations that take out commercial loans, and the loan officer is expected to promote these products to clients.
Individuals in this profession typically work during regular business hours in a banking institution. However, due to the need to actively attract new commercial clients, many loan officers may hold receptions and question-and-answer sessions for prospective clients outside of their bank.
Experienced Median Annual Salary: $88,900
Education Level: Bachelor's Degree
Job Postings: Preferred degree in Business, Accounting, or related field
5.

Account Executive
Account executives connect the agency and its clients, and, as members of a company's sales team, sell the organization's products and/or services to established customers or new prospects. Account executives must handle the entire inside sales process from proposal to close, as well as track activity, prepare and maintain records for sales leads and account status, and reach or exceed sales quotas. Account executives perform extensive research to learn all about the clients' products, goals and needs. The account executive solicits and maintains contact with current and prospect key accounts, and manages the relationships.
Experienced Median Annual Salary: $69,200
Education Level: Bachelor's Degree
Job Postings: Preferred degree in Business, Marketing or MBA
6.

Management Analyst
Management analyst positions are available in a wide variety of industries, ranging from military and government organizations to medical and investment companies. Individuals in this position work closely with other departments to ensure efficiency and accuracy in all operations. This may include everything from payroll and budgeting to the development of new programs and policies. Management analysts perform extensive analysis on potential methods to improve company procedures, as well as generate regular reports on their findings for management. These professionals also estimate future needs and budgets to ensure that resources are adequate moving forward. Additional duties involve conducting organizational studies and evaluations, design systems and procedures, conduct work simplification and measurement studies.
Experienced Median Annual Salary: $68,600
Education Level: Bachelor's Degree
Job Postings: Preferred degree in Business Administration, Finance, or related field
7.

Supply Chain Analyst
A supply chain analyst is responsible for improving the performance of an operation by figuring out what is needed for a certain project and coordinating with other employees – such as engineers and quality assurance professionals – to implement and test their new supply chain methods. These supply chain analysts must be able to look at substantial amounts of data and problem-solve why problems within supply chains exist.  Supply chain analysts must also be able to translate business problems into a solution for information technology (IT) technicians and working with SQL analysis tools to find patterns and root causes to problems.
Experienced Median Annual Salary: $65,900
Education Level: Bachelor's Degree
Job Postings: Preferred degree in Business, Economics or related field
8.

Retail General Manager
Retail general managers are responsible for running the retail store. They mange everything from checking inventory to disciplining and training employees to deciding which products to stock on shelves. They make sure the store is performing well, that customers are satisfied, and that subordinates are productive. General managers can be asked to work in a variety of environments; they may work in the office, on the retail floor, or at a warehouse. They also are responsible for selecting, training, and coaching staff members. Computer experience and skills often are preferred, as a general manager may need to work with a variety of software programs and conduct some data entry.
Experienced Median Annual Salary: $64,400
Education Level: Bachelor's Degree
Job Postings: Business or related field; degree not always required with proven management skills
9.

Benefits Analyst
A benefits analyst works closely with members of particular benefit plans, such as insurance plans and pension plans. They interact with members either in person, through e-mail, or via the telephone, helping them understand current coverage and potential future needs. Most of their time is spent reading benefit coverages and creating plans of action for members, including explaining the details to those beneficiaries. Most benefit packages are regulated by state and federal law; a benefits analyst must stay current on applicable law and compliance regulations.
They may also be required to contribute to new plan ideas, maintain databases of existing plans, and monitor release of benefits. Developing ideas and relaying data sets, client information, and cost effectiveness to senior personnel is important as well. These professionals typically work full time in an office environment during business hours, although schedules may vary depending on the needs of the business.
Experienced Median Annual Salary: $60,400
Education Level: Bachelor's Degree
Job Postings: Preferred degree in Economics, Business, Finance, Math or related fields
10.

Loan Officer
Loan officers work for lenders such as financial institutions or banks as well as other agencies specializing in loans. They work to help borrowers obtain money they may need for financial ventures such as mortgaging a home, starting a new business, or buying a car. Loan officers must also work to minimize the risk to their place of employment in terms of what loans may be given and to whom.
The primary function of a loan officer is to recommend loan applicants to receive loans. They do this by reviewing a potential borrower's credit history, loan history, age, and other factors that may determine the likelihood of that borrower paying the money back. (There is a greater concentration on non-business loans in this position than the commercial loan officer).
Experienced Median Annual Salary: $60,200
Education Level: Bachelor's Degree
Job Postings: Preferred degree in economics, finance, or related field
Conclusion
All of the above professions have Economics as a college major. The median annual salaries are based upon each job title concerning individuals with "typical" experience. All wages were taken from
PayScal
e which also takes in account bonuses, profit sharing, and commissions where applicable. Therefore, the salaries are to be considered a guide for the prospective student seeking a degree with economics as a major.
The job postings are the result of reviewing a sampling of them to glean the preferred or required degree.