Humans are pattern-matching animals. Today many of the patterns most important to us are detailed in the annals of scientific journals, classic literature, the arts, and journalistic endeavors. But there was a time before any of these enterprises. A time when humans documented ideas about what mattered the most in the form of stories – often passed down orally – and still poignant to this day.
These "stories" take the form of what we now call mythology and folklore. Some of these stories tell of where we come from. Some warn of vice or human states of love, revenge, or anger. And some provide more practical advice on what plants to use as medicine, on how to navigate by the stars, and more.
If you find yourself drawn to ancient worlds, and tracing our ways of defining our place in the cosmos back to our beginnings, then a degree in mythology of folklore could be a great fit.
Here at DegreeQuery, we've covered a wide range of degree and career types. In dealing with students of every level, we strive to provide answers to the pressing and popular questions just as we've done in this guide on mythology and folklore degrees.
DegreeQuery.com is an advertising-supported site. Featured or trusted partner programs and all school search, finder, or match results are for schools that compensate us. This compensation does not influence our school rankings, resource guides, or other editorially-independent information published on this site.
Table of Contents
Didn't see what you were interested in? Be sure to check out DegreeQuery's related content and resources below!
What Mythology and Folklore Degrees Are Available?
Courses in mythology and folklore are available through a range of academic departments at the associates through doctoral degree levels. With that said, degrees primarily focusing on mythology and folklore are most often found at the graduate levels.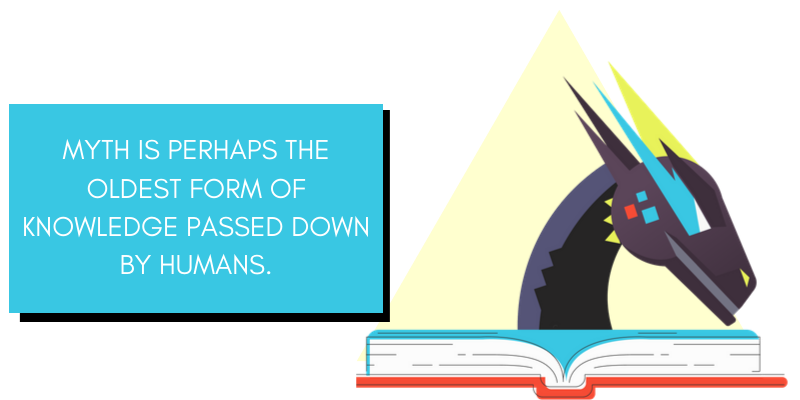 While a majority of degrees with mythology and folklore in the titles can be studied at the master's or doctoral levels, this doesn't mean students in bachelor's degree programs can't focus on mythology and folklore. Mythology and folklore can be approached through a range of lenses including:
Literature
History
Sociology
Anthropology
Classics
Linguistics
Foreign Languages
Archeology
And Comparative Religion
Choosing a bachelor's degree program that offers a wide range of electives, as well as one that allows you to perform original research in an undergraduate thesis may enhance your odds of being able to focus on mythology and folklore at the bachelor's level.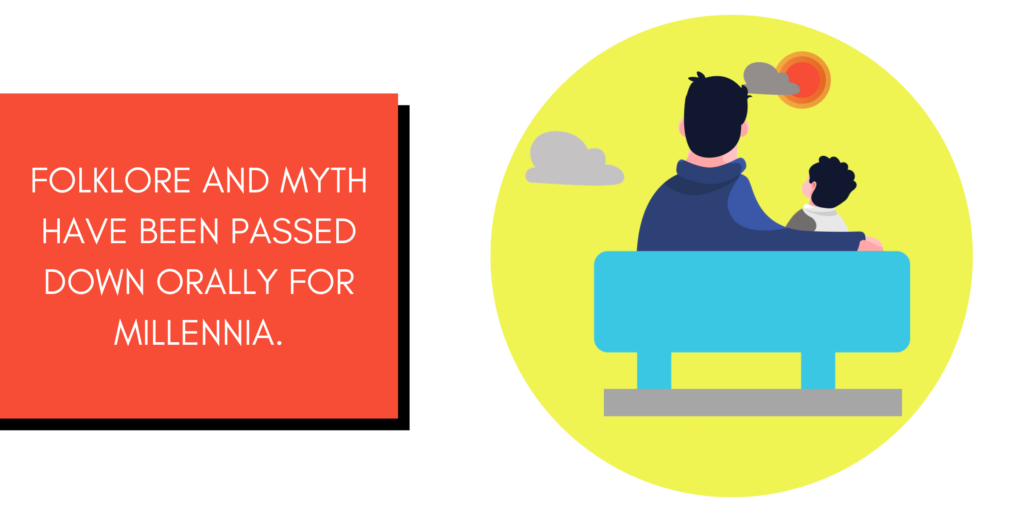 Among bachelor's-level majors that are most likely to hold a designated concentration in mythology and/or folklore, English degrees are the most common. While courses offered will vary depending on the institution you attend, some of the most common undergraduate English courses offered on mythology and folklore include:
Folklife and Folklore
Folklore Studies Topics
Topics in Mythology
Folklore Research
Folk Art and Artists
Ancient Greek and Roman Epics and Myths
Cultural Studies
Courses on the Cultures and Arts of Various Regions
Additionally, as with all bachelor's-level degrees, students are required to pursue a set range of general education requirements. These required courses are meant to ensure that students have acquired a mastery of certain key communication, literacy, mathematical, and cultural skill sets expected of those who will one day hold a bachelor's degree.
Common general education courses within bachelor's degrees include:
English Literature
Calculus or Discrete Math
A Foreign Language
Data Literacy
Computing
Ethics,Philosophy, or Religion
Social Science Courses
Natural Science Courses
Composition
Speech
Physical Education
Among Others
At the master's level, students can typically begin to focus on mythology and folklore more directly. Some of the most common master's degree program types include master's in:
Mythological Studies
Folklore
Folklore and Anthropology
and Mythology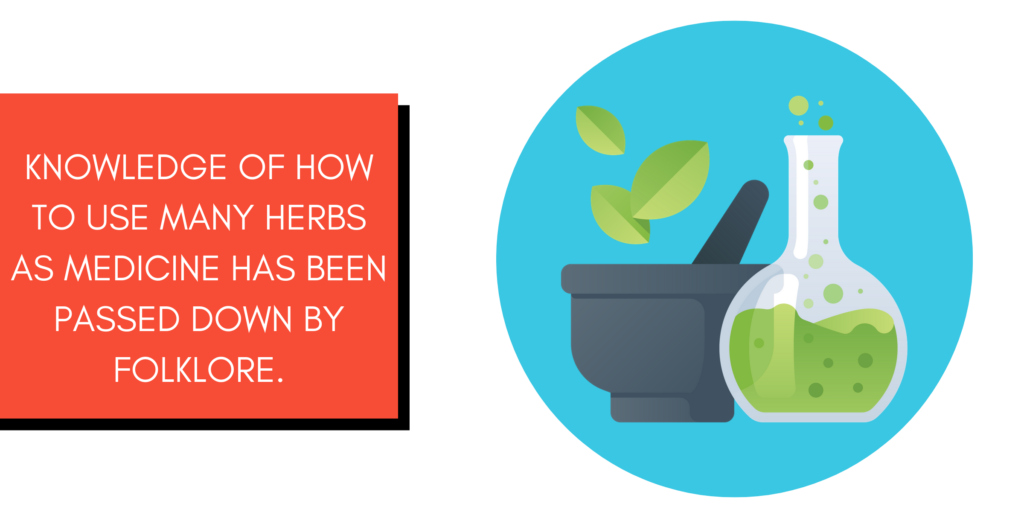 All of these degree types may share a common core of courses, though depending on the department in which a mythology or folklore degree resides, different research methods may be employed. Additionally, depending on the discipline related to mythology or folklore that one is pursuing, one may study folklore and mythology in the present, the past, in one's native language, or the language in which the folklore or mythology was originally present.
While courses will vary depending on exact degree title, students should expect to be able to take some of the following in master's in mythology and folklore degrees:
Ancient Greek Mythology
Ancient Roman Mythology
Dreams, Visions, and Hallucinations
Epics
Buddhist and Eastern Myths
The Embodied Imagination
Hindu Myths
Myths of Creation
Jungian Psychology
Arthurian Legends
Gender and Sexuality in Myth
Archetypes in Myth
The Underworld
Hebrew and Jewish Mythology
Among Others
At the master's level, students should be aware that they will be required to write a master's thesis. Master's theses are meant to show that students can engage with research of the highest levels in their field. While a master's thesis in-and-of-itself is not original research, it involves reading, interpreting, and arranging the research of others into an argument. A master's thesis is commonly over 100 pages long and is completed in the final year of a master's program.


At the doctoral level, the most common degree type related to mythology and folklore is that of a doctor of philosophy (Ph.D.) in mythology or folklore. Additionally, students within other disciplines such as sociology, religion, literature, and psychology may focus on aspects of mythology and folklore.
Students within doctoral programs will likely pursue many of the course topics that are required of a master's degree. Within Ph.D. programs, two of the central aims of university programs include the preparation of the next generation of scholar educators (college and university professors) as well as the support of the original research of doctoral candidates. With aims such as these, it should come as no surprise that many Ph.D. programs require students to either be working on doctoral-level research projects or (and sometimes in addition to) teaching courses to undergraduates.
Ph.D. programs in mythology and folklore commonly require 3 – 6 years to complete, depending on whether students already hold a master's in the discipline and how quickly work on a dissertation progresses.
Dissertations are original research documents that are commonly several hundred pages in length. To gain a doctoral degree, one must submit a dissertation that is — in theory — of publishable quality within peer-reviewed journals. This dissertation is submitted to a jury of peer scholars and upon a successful "defense" of one's dissertation one is close to gaining a doctoral degree. Typically, the only other requirement for graduating with a Ph.D. is the passing of a comprehensive exam that covers topics one took courses in throughout one's doctoral degree program.
Within doctoral programs in mythology and folklore, doctoral candidates can choose from a wide range of topics to focus on. Some of the most common areas of focus within a mythology and folklore doctorate include:
Greek and Roman Mythology
Jungian Psychology
Eastern Mythology
Native American Mythology
Additionally, those studying folklore may concentrate on disciplines including:
Ethnomusicology
Art History
Theater
Literature
History
Among Others
Can I Gain a Mythology and Folklore Degree Online?
Folklore and mythology courses are readily available online at the associates through graduate levels of study. For entire degree programs, a handful of mythology as well as folklore degree programs are available entirely online. And while on may wonder why more programs aren't available online, one should just note that — for now — many of the degree programs that are most readily offered online are those centered around professional disciplines. This means that some of the more readily available mythology and folklore-related degrees are actually degrees in professional studies such as education.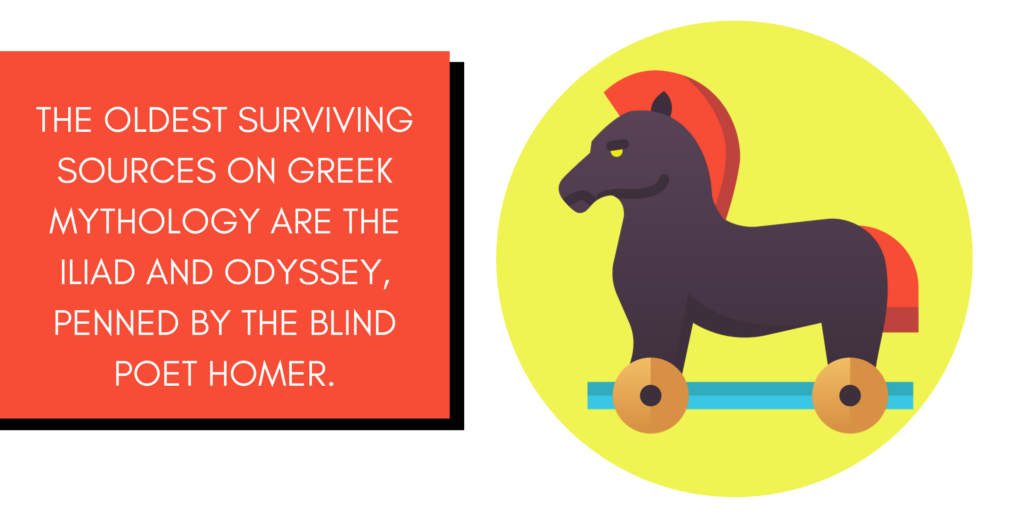 With that said, if one's heart is truly set on obtaining an online degree, there are options within mythology and folklore.
And while online degrees have been a successful path for millions of students, potential students should know that they aren't for everyone. Below we'll work through some of the most common pros and cons of online degrees for your discernment purposes.
Pros of online degree programs
Don't require you to move or change jobs
Often designed for adults who are working full time
Fees are often lower
You get the same degree
Support services are catching up with in-person programs
Cons of online degree programs
Harder to "get to know" classmates and professors
Harder to access networking and other events
Lowered access to library materials
Less choice of degrees
Many report online degrees require you to be more of a self-starter student
How Do I Gain Admission to a Mythology and Folklore Degree?
Admissions to mythology and folklore degree programs are typical of other programs within the humanities offered at the same degree level.
At the associates level, many programs offer "open admissions." There are still prerequisites for entry, but all students who meet these prerequisites are offered admission. Typically the prerequisites include living in-state, city, or district, holding a high school diploma (or equivalent), and keeping your grades above a certain level once you enter the program.
At the bachelor's level, students should expect to have completed their high school level study, to have taken a standardized test like an ACT or SAT, to have several letters of recommendation, and to have completed admissions essays. Applications to bachelor's level programs can range from open admissions to being highly competitive. Once you've gained admission to the undergraduate college or the college of (likely) liberal arts within a university, you can proceed to choose whichever major you would like that is related to mythology and folklore.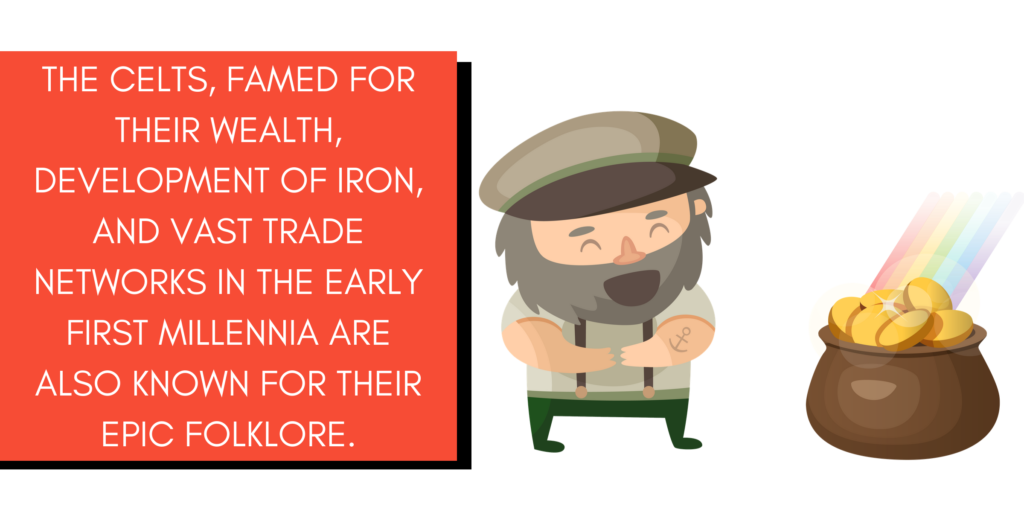 At the master's level, there are two primary routes to gaining entrance to a program. The first is to apply directly to a master's program as you come to the end of your undergraduate study. This route will often re quire standardized test results from the GRE, letters of recommendation, an undergraduate transcript, a resume, and a statement of purpose.
The second route to obtaining a master's in mythology and folklore is through applying to a Ph.D. program directly out of undergraduate study. In this scenario students begin on master's-level coursework when they begin their doctoral degree. After around two years of study towards a doctoral degree, students receive a master's degree "en route" to a doctoral degree.
Finally, students may wish to jump directly into a Ph.D. program after finishing their undergraduate degree. Typically admissions will be more competitive — particularly for students who do not already hold a master's degree — for Ph.D. programs. Students should ensure they have taken a GRE test recently, have their undergraduate transcript, a resume, letters of recommendation, and a statement of purpose.
Additionally, as Ph.D. programs are centered around research, potential applicants should make sure that their program's of interest include faculty members performing research in an area that interests them. Potential students should also reach out to faculty to see if they have "space" to mentor them. Faculty members within many Ph.D. programs typically only take on 2-4 graduate students in a mentor role.
What Can I Do With a Degree in Mythology and Folklore?
Mythology and folklore degrees can be approached from a wide variety of angles, from a liberal arts, arts, or social science perspectives. Additionally, gaining a Ph.D. in any topic is quite a leap from obtaining only a bachelor's degree. As such, there are a wide range of jobs that those with degrees in mythology and folklore can pursue — depending on degree level, interests, aptitudes, and what degree path is chosen.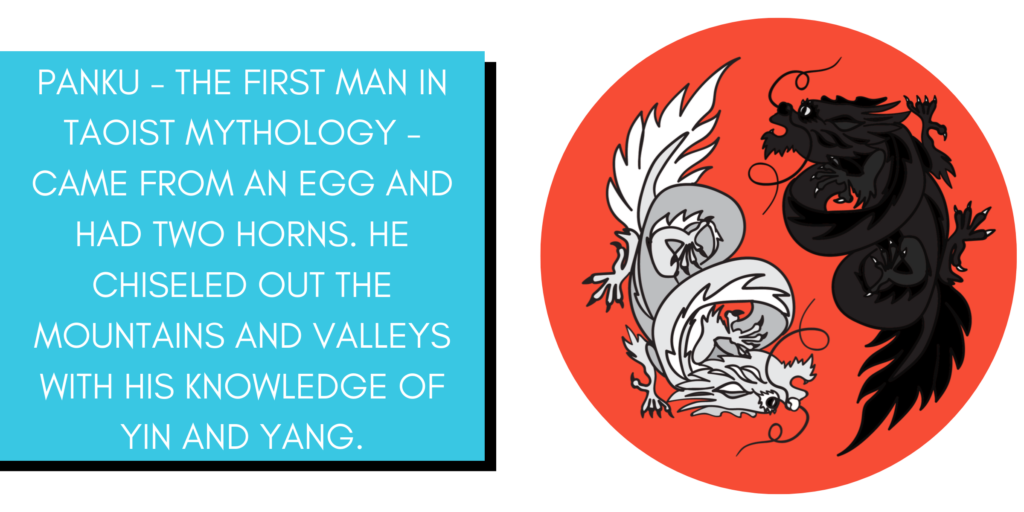 As with nearly all liberal arts degrees, many graduates can work in education, law, marketing and business, or a range of other fields. The same may be said for mythology and folklore degrees.
As for what roles mythology and folklore degrees prepare graduates for more directly, the most common jobs that stem directly from these degrees include:
Folklorist
Ethnomusicologist
Literature Professor
Secondary Educator
Folklorists work by studying and helping to preserve aspects of folk culture. Most commonly employed in museums, non-profits, and university settings, folklorists may focus on a particular region, a type of artifact, or a particular group of people affected by a common issue or belief.
While there are many individuals who enact the preservation of folk lore (in paid and unpaid settings), the lowest degree often required to be a "folklorist" as a title is that of a master's degree.
The average salary for folklore jobs depends on one's setting of work. Across all locations the average is $40,000.
One area of folklore that enchants people the world round is that of music. Music is often heavily tied to a location or people group, the struggles they have faced, and their particular views of the world. Ethnomusicologists are individuals who study music within its social context. While master's-level candidates may work in ethnomusicology, for individuals to obtain funding for their research, as well as to teach courses in findings within ethnomusicology, individuals typically need a doctoral degree.
While ethnomusicology earnings vary depending on the setting in which one is employed, the average salary for such positions (often tied to a professorship) is currently $60,000.
Our longest-lasting myths may have once been passed down orally, though through recent history myths have been transcribed (or even have a long literary lineage). As such, one of the most common angles through which to study mythology is through the lens of literature. Literature professors work in community college, traditional college, and university settings with a primary focus either on original research or the teaching of undergraduate students. While the path is long to becoming a professor of literature, for individuals willing to jump through the hoops to become a tenured professor, this can be one of the most stable paths to being able to study mythology through your entire career.
The average salary for literature professors (tenure track) is presently $80,545.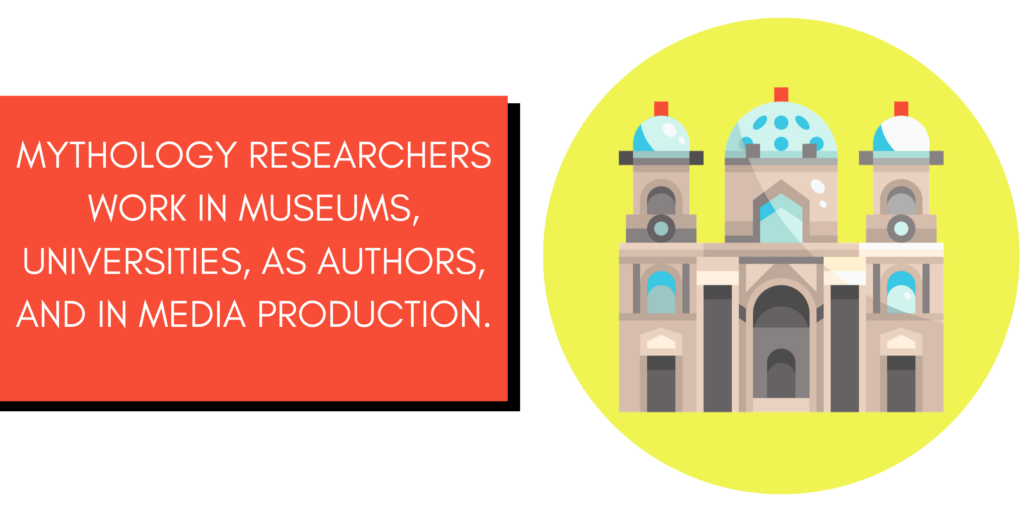 Finally, those who study mythology or folklore at the undergraduate (or above) level are likely equipped to teach at the secondary level. Depending on what lens one approached mythology and folklore through, one could be equipped to teach courses in English, history, art, or music.
While many public school settings require teaching licensure, which does involve school work not expressly related to mythology or folklore, many private school teaching positions do not require teaching certification.
The average salary for secondary educator positions varies depending on state and location, years of seniority, topic taught, and whether you teach in a public or private school, the average salary is presently $44,410.
Didn't see what you were interested in? Be sure to check out DegreeQuery's related content and resources below!