Whether it's a can of beans or a new SUV, people make choices when they make purchases. Those decisions may be deliberate or mostly unconscious, but they're driven by the messages customers receive from marketing. Influencing what people buy and how they buy it is what marketing is all about. Marketing matters for low-cost products and big-ticket items, and for large and small companies. Sales volume, customer loyalty, and brand image all depend on marketing. And just advertising won't be enough to make a brand competitive nowadays; companies need to deliver strategic and targeted messages through the right channels.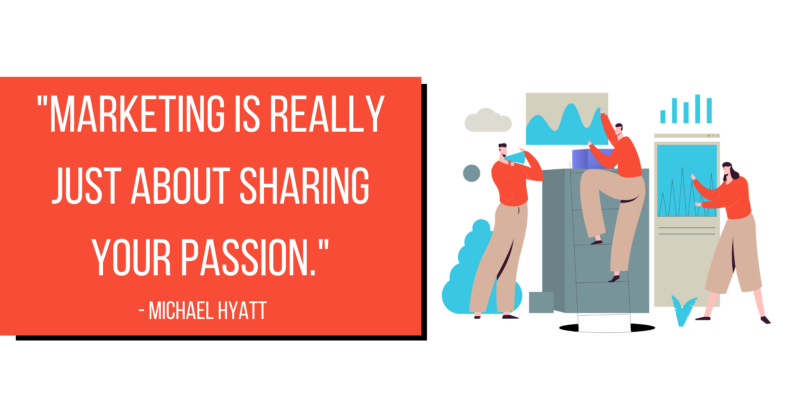 All these considerations require expertise. Bad marketing can do serious damage to a company's reputation, and companies are always looking for experienced professionals to refine and spread their corporate message. And these marketing professionals are highly valued and well-compensated. According to US News and World Report, entry-level marketing professionals earn an average of $40,000, and mid-career professionals earn $78,000. Sales managers earn $105,000 on average, while advertising and marketing managers make $116,000. Marketing professionals are in demand as well; the Bureau of Labor Statistics has found that jobs in this sector are growing at a faster rate than the national average.
If you're analytic, strategic, and creative, you may want to learn marketing. A career as a marketing professional will require a degree in marketing or a related field. But if you just want to get your feet wet, brush up on your skills, or diversify your skills set, there are other ways to learn marketing fundamentals. Read on to explore the options for learning marketing.
Learning Marketing through Self-Teaching
If you're considering marketing as a career, getting a sense of the fundamentals from resources like books, podcasts, and videos can be extremely helpful. If you're a small business owner, you may wear "marketing director" as one of your many hats, and need some quick ideas to grow your brand. Cracking an old-fashioned book is one extremely accessible way to learn marketing methods. Here are some of the most popular books on the basics of marketing:
Marketing for Dummies, by Alexander Hiam
Introduction to marketing: Introduction to marketing for entrepreneurs and small business owners , Alex Genadinik
The 1-Page Marketing Plan, by Allan Dib
If you're already working in business or in the marketing industry, you may simply want to gain some new insights and keep abreast of the current trends. Here are a few books on marketing methods that can be useful for professionals:
Influence: The Psychology of Persuasion, by Robert Cialdini
How Brands Become Icons, by Douglas B. Holt
Contagious, Why Things Catch On, by Jonah Berger
Podcasts are a great and cost-free way to learn about the business and keep on top of the latest developments. With a good marketing podcast, you can even learn marketing strategies while driving, working out, or taking a shower. Some of the most popular podcasts for learning marketing are:
Call To Action
Success Made Simple
Social Media Marketing Podcast
Social Pros Podcast
Marketing Over Coffee
Similarly, there are a lot of video channels where savvy marketing professionals share insights and ideas for free. Video content is an engaging way to learn, and although you can't watch YouTube while driving the way you can with a marketing audiobook or podcast, you will be able to see important visuals, such as ads, stat shots, and graphics. Some of the leading marketing YouTube channels include:
Social Triggers, by Derek Halpern
Jay Today, by Jay Baer
Focused Leader, by Michael Hyatt
Learning marketing through these sources is flexible, fast, and usually free. Ideally, you should approach teaching yourself marketing with the intent to expose yourself to a lot of different perspectives, since there are many, many different ways to market. Choosing more than one approach to learn about will give you a better sense of the possibilities and a more complete strategy toolbox. You may also want to try more than one way of consuming content in order to find out which best suits your learning style).
Self-learning Pros:
self-paced
usually free
stay on top of trends
Self-learning Cons:
conflicting perspectives
no hands-on exercises
not structured
Learning Marketing through MOOCS
When you want a way to learn marketing that's more systematic than self-teaching, but still flexible and affordable, MOOCs are an excellent option. MOOC stands for "massive online open enrollment class." Open enrollment means that you won't have to apply for entrance the way you would in a typical university class. These high-enrollment online classes can be completed at home or even on a mobile device. They are affordably priced, and many are even free. Content is usually delivered on-demand, making marketing MOOCs a good option for busy learners. Some MOOCs are offered through accredited institutions and are led by instructors in a large-scale classroom-style format. Other marketing MOOCs are a series of videos, power points, and other educational content organized into class modules.
A few outstanding MOOCs for learning marketing include:
Introduction to Marketing, by the University of Pennsylvania
Marketing in a Digital World, by the University of Illinois and Urbana Champaign
Customer Centric Marketing for Entrepreneurs, by Babson
Marketing Analytics: Price and Promotion Analytics, by BerkleyX
MOOCs are a great way to learn marketing in a structured and systematic way. Your course curriculum will start with the fundaments, and build towards advanced topics, pulling in examples and different viewpoints. MOOCs can also help you keep your learning momentum. It can be much easier to maintain your studies when you're learning marketing through MOOCs rather than creating your own ad hoc curriculum through self-study.
MOOCs pros:
affordable
flexible format
provides structure
MOOCs cons:
lack of personal attention
lack of discussion
lack of hands-on work
Learning Marketing through Classes
One problem with MOOCs is that it can be hard to stay engaged when you're receiving content somewhat passively. Most people learn best when they can work with information as well as receive it, and this is one area where marketing classes have an advantage. In classes, students learn not only through direct instruction but by applying information in discussions and hands-on exercises. It can be easier to stay motivated and retain information this way, especially for people who have a "learn by doing" learning style. Group assignments, mock-advertising projects, discussions, and presentations are all part of typical marketing classes.
Marketing classes are offered by universities and colleges' schools of business, and are sometimes offered as continuing education courses aimed at adults or non-traditional learners. Every institution has its own course titles, but some typical classes you may see offered for learning marketing include:
Advertising Management
Marketing Channel Strategies
Market Research
Digital Marketing
Branding
International Marketing
Of course, higher education is notoriously expensive, and marketing classes can cost hundreds of dollars per credit. If you take a series of a la carte classes to learn marketing principles, with earning a degree, you may find the return on your investment is lower. Pursuing a degree is a big undertaking, but earning a credential can go a long way towards building up your resume and professional opportunities.
Hiring Class Pros:
interactive and hands-on learning
higher structure
individual attention
Hiring Class Cons:
higher cost
less flexibility
credit but no credential
Learning Marketing through Degree Programs
If you're passionate and driven when it comes to marketing, you'll want to consider pursuing marketing as your career. A bachelor's degree in marketing is the minimum required for entry-level work in this complex field. You can choose a marketing major, or a degree in a field like communications. Schools that offer professional marketing internships have a strong advantage. Learning on site in a professional setting can help you learn marketing firsthand, establish professional contacts, and gain real-world experience. Many degree programs also allow students to choose a concentration so that they can specialize in a particular area of marketing, such as:
market research and analysis
social media marketing
search engine marketing
global marketing
Beyond the bachelor's level, you can choose to pursue a Master of Business Administration (MBA) in Marketing. An MBA in marketing can be helpful in securing a leadership role in the field. Many schools offer executive MBA programs, usually online, that are designed for busy working professionals who want to earn a degree part time in order to advance their careers.
Marketing Degree Pros:
network with peers, professors, and alumni
structured curriculum
internships for experience
Marketing Degree Cons:
highest cost
takes 4+ years to complete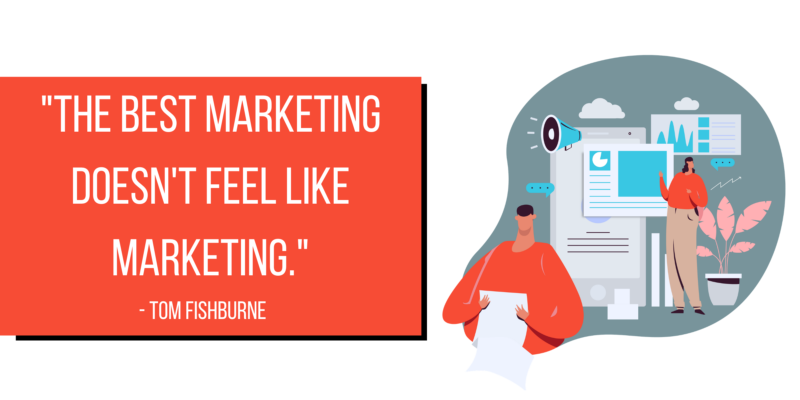 Further Reading: