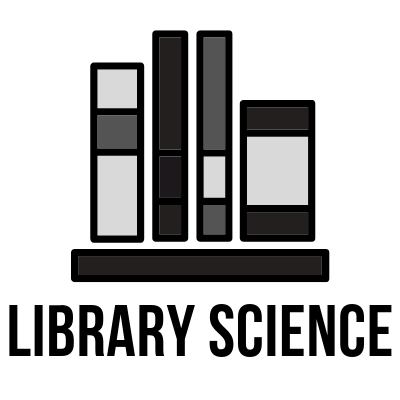 Library science is the science of organizing information to promote value and ease of use. And in today's data rich world, the science or organizing information is big business.
Libraries of today offer a wide range of services, from outreach, to research support, to the creation of data exploration tools.
The larger the library, the greater the chance it doesn't just hold books, as well. Some of the largest libraries in the world are essentially museums, research centers, and the most up-to-date sources of knowledge in a wide variety of disciplines.
Technical libraries offer support for everything from physics experiments to legal research. And those are locations with the name "library" in their title.
And those are just locations in which library science degree holders work with "library" in the title. Library science is often more broadly termed information science, and can help one to land a job in a wide variety of settings.
Here at DegreeQuery, we've covered hundreds of degree types. And we particularly pride ourselves on our ability to present career and academic knowledge side by side. Because if you can't "do" something with your degree, then what's the point?
Wondering what optinos you have with a library science degree? We'll work through the topics listed below in this guide.
DegreeQuery.com is an advertising-supported site. Featured or trusted partner programs and all school search, finder, or match results are for schools that compensate us. This compensation does not influence our school rankings, resource guides, or other editorially-independent information published on this site.
Table of Contents
Don't see what you're looking for? DegreeQuery has covered a wide range of higher education and career-centered topics. Some of our related coverage can be found in the content below:
What Library Science Degrees Are Available?
Library science degrees are primarily offered at the master's and doctoral levels.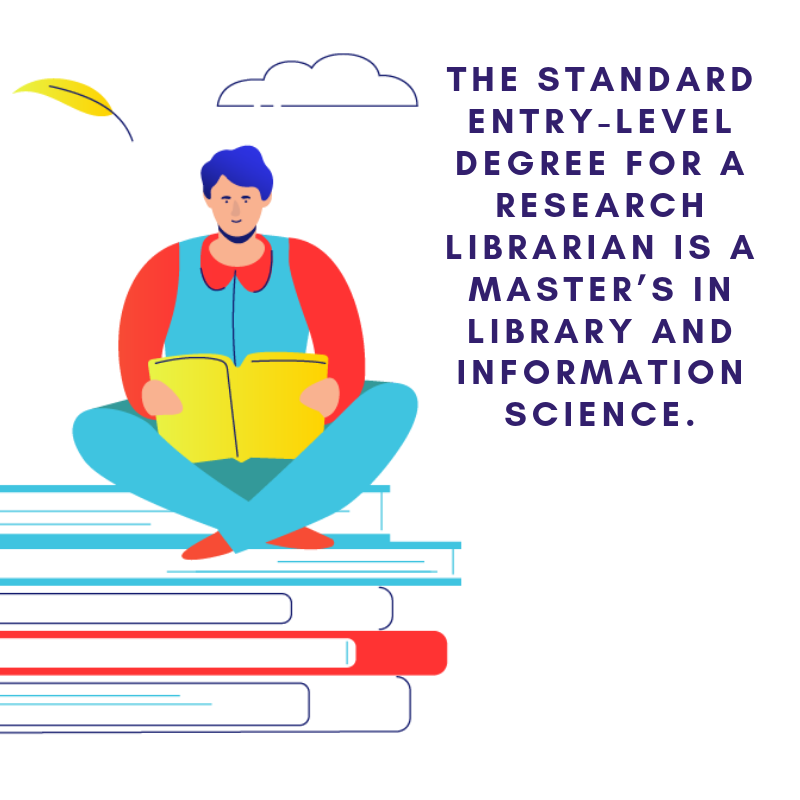 Many would-be librarians gain an undergraduate degree in a rigorous discipline that they may want to be a librarian in, and then specialize in information management-specific knowledge at the graduate levels.
Alternatively — as many libraries are attached to institutes of education — many librarians begin their careers as teachers, and then transition into a role within a librarian with a master's of doctoral degree in the subject.
With all that said, there are a handful of bachelor's in library science degrees. These programs are often interdisciplinary, as librarians are expected to be generally well versed in a wide range of subjects. Some of the most popular degree focus areas that we've seen or bachelor's in library science degrees include:
Bachelor of Arts in Liberal Arts with a Library Science Focus
Bachelor of Science in Information Studies and Library Science
Bachelor of Arts in Media Studies and Library Science
Bachelor of Education in Education and Library Science
The last degree listed above is technically a professional degree that is slightly beyond the scope of "just" a bachelor's. Though a bachelor's in education degrees can be completed in 4 years similarly to other bachelor's-level degrees.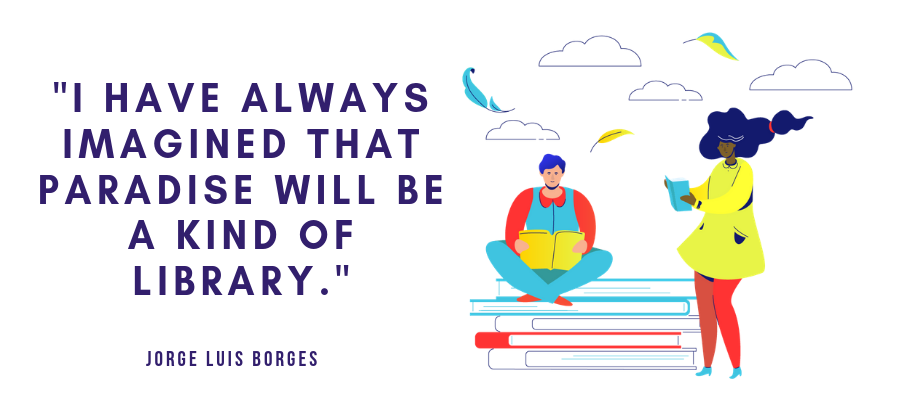 At the bachelor's level, students in library science will begin their study with a broad look at many college-level disciplines. These courses are you general education courses, and are meant to ensure that you are exposed to a variety of disciplines and are a well rounded student at the bachelor's level.
General education courses often include something like the following:
English Composition
Mathematics
Religion or Philosophy
Ethics
English Literature
Physical education
A foreign language
A Social Science like Economics or Psychology
A Natural Science like chemistry, biology, or geology
Upon completion of some of your general education courses, you'll begin major courses which will likely include:
Intro to library careers and libraries
Information and Library Science Foundations
Information Literacy
Reference services and materials intro
Technical Processes of Libraries and Cataloging
Library Information Technology
Development of Collections
Advanced reference services and materials
Design of Web Pages
Management of Libraries
Digital Preservation
Cultural Institutions
Entrepreneurial Options for Library and Media Professionals
Library Services for Children
Library Services for Teens
Librarian as Teacher
Among Others
Students can begin to work in a library with a bachelor's in library studies. But as we mentioned, the most popular degree for entering into a leadership or specialized library role is a master's in library science. These programs primarily come in one of two varieties: programs that focus on licensure for being a K-12 librarian, and those focused on the broader field of information studies.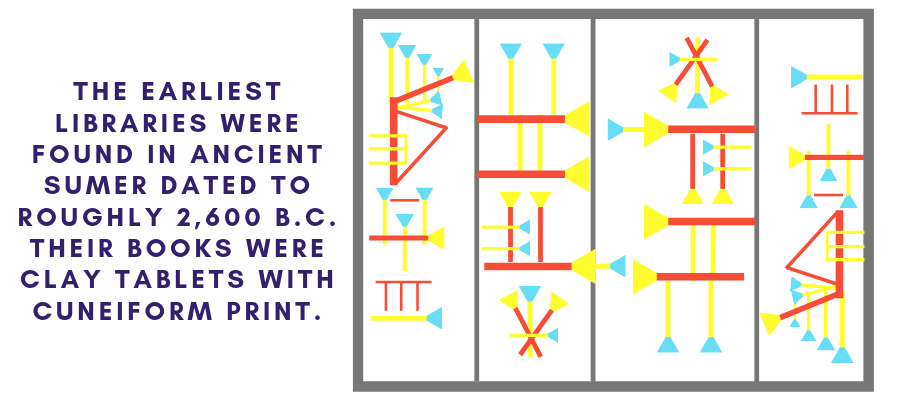 Both degree focus areas may be pursued as part of a research or career-centered master's degree programs. Typically either option requires a master's thesis or a capstone project. Master's theses are 100+ page summaries of the current research within a given subfield organized into a coherent argument. They are meant to assess your ability to navigate the most recent research within the field and come up with your own view point.
Some of the most common specialization areas within a library science and information studies master's degree may include:
Youth and School Librarianship
Data and Asset Management
Archives, Museums, and Special Collections
Organization and Management of Information
Competitive Intelligence and Information Management for Business
Most master's degrees in library and information science can be completed in three or fewer years, and are designed for professionals that are working full-time while they obtain their degree.
At the doctoral level, the primary degree pursued by library science professionals is a doctor of philosophy (Ph.D.) in library and information science degree. Ph.D.'s are research doctorates, meaning two primary aims of these programs are to support students in the performing of original research, as well as the aim of preparing the next generation of educators within the field at the university level.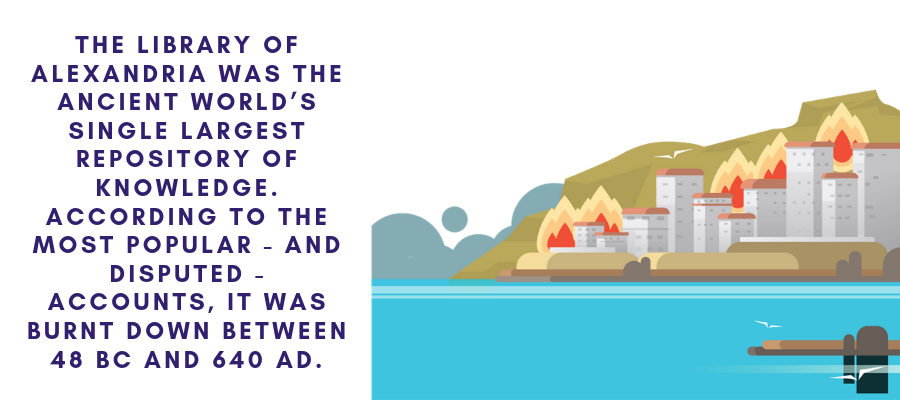 Original research in a Ph.D. program comes in the form of a dissertation. A dissertation is different from a thesis in that it consists primarily of original research. Dissertations tend to be several hundred pages long and should be — at least theoretically — of quality to gain publication in a peer-reviewed journal in your field. Upon completion of a dissertation, you will be required to defend your dissertation in front of a panel of scholars in your field.
Can I Gain a Library Science Degree Online?
Broadly speaking, library science degrees fall into two fields that have readily embraced online delivery of degrees: education and information studies. As you'll find library science degrees that lean more heavily towards either one of these options, the answer is resoundingly "yes, you can find many online library science degree programs!"
While online education has worked for millions of others. It should be noted that for some students online education isn't the best option. If you've never taken courses online before (or even if you have), you will at least want to think about how you best learn. As well as what you are trying to get out of your degree program.
Below we've listed some of the most common pros and cons of online-delivered degrees.
Pros of Online Education
Does not require you to quit your job or move
Often more affordable than in-person programs
Often built for adult and non-traditional students
Often more flexible (accelerated, self-paced, etc) than in-person programs
Provides the same degree as in-person programs
Cons of Online Education
Can be lacking in support or the collegiate "feel"
Lack of access to on-campus resources and events
Harder to get to know classmates and professors
A fraction of employers still don't value online degrees as highly
This is all to say that there's no right answer regarding whether or not one should pursue their degree online. For many, online degree offerings provide a way to pursue a degree that otherwise would not be possible. For some, in-person study proves to be a more valuable experience. The answer for you will depend on how you best learn and what you are hoping to take from your academic course of study.
How Do I Gain Admission to a Library Science Degree Program?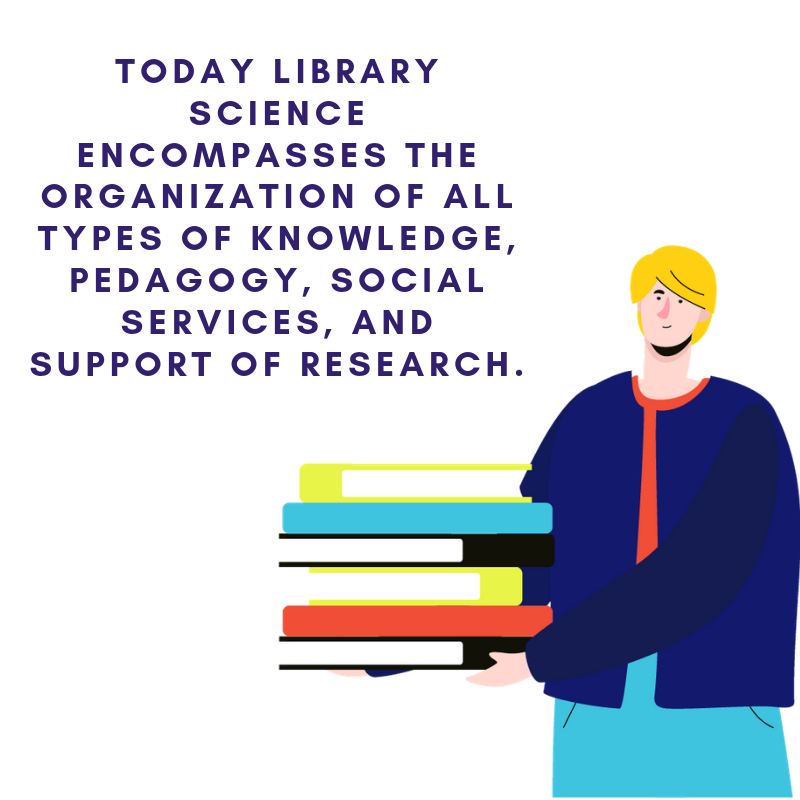 At the bachelor's level, library science degree admission is similar to nearly any other degree of the level. For most programs, students should expect to need to take a standardized college entrance exams like the ACT of SAT. Applicants should have a valid high school diploma or GED, and should have excelled to some extent in high school. Most programs will require an application essay as well as potentially an interview.
Once you've gained admission to the college offering your bachelor's in library science degree, then you simply choose the major. Look on your university website to see who you may need to set up a meeting with to initiate an undergraduate major.
At the master's level, library science degrees can be geared towards licensure as a school librarian, or more generally towards information science in another setting. Regardless of the focus of your program, you should prepare to take the GRE standardized test. With some licensure-centered programs, you should ensure that your program is willing to work with you in your location regarding gaining hands-on hours of supervised experience in schools. Many online degree providers have nationwide agreements with local schools that can facilitate these supervised hours.
At the doctoral level, students will be performing a good bit more original research than other degree levels. Students seeking admission to a program at this level should ensure that their programs of interest focus on research areas in which the are interested. Furthermore, students should reach out to professors to see if they are willing to "take on" another student. Many professors at the doctoral level only take on a few students a semester to directly oversee the research of. Beyond that, for a doctorate you will likely need to show sustained interest in the field and some experience before gaining admission.
What Can I Do With a Degree in Library Science?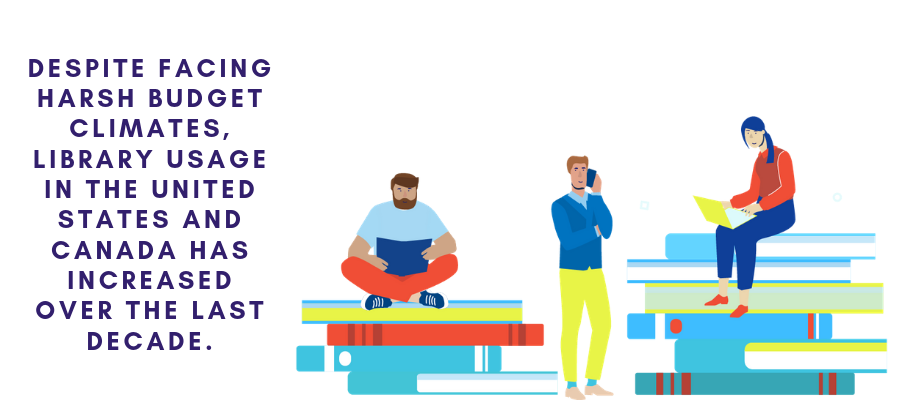 As we've mentioned throughout this guide, the broader field of information science affects many areas of our life. And information science professionals are employed in a wide range of fields, from banking, to engineering, to health care, to public administration. With that said, library science degrees do provide even more direct paths to a handful of jobs. We'll discuss some of those roles below.
The first and likely most directly-related job that one can gain after many library science degrees is that of school librarian. To obtain a job with this title you will want to pursue an education-related bachelor's degree that has coursework on librarianship, or a master's degree in library science focused on education.
School librarians are an important support worker within every public school, and often boast some of the better working conditions and job happiness levels of public school educators.
Tasks related to this role include supporting primary classroom educators through media initiatives, the creation and management of literacy-boosting initiatives, management of the library, and potentially the teaching of education courses.
While educator salaries vary a great deal between states, the average librarian salary nationwide is presently $56,512.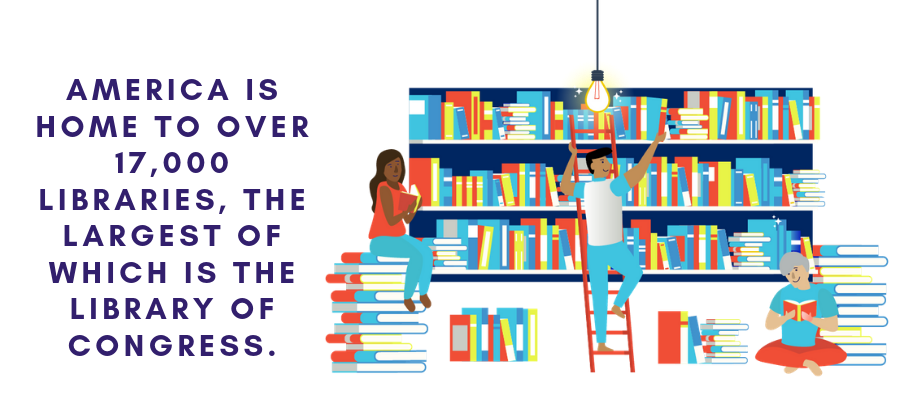 While there are a variety of specialty libraries across the World, one of the most common types found in most large cities is that of a law library. Law librarians work for universities, municipal, state, and federal courts, large private law firms, as well as other federal organizations.
If you've ever seen a lawyer preparing for a complex case, you've likely noted the boxes of records required to cover related past rulings and the scope of the law in the area. The huge level of information generated in court cases and state and national legislature requires a uniquely skilled librarian. If you're interested in information management in a field that there will always be a need of, and that is away from some of the stressors of primary and secondary education, a law librarian position could be for you.
While law librarian salaries vary depending on education level, location, and experience, the average salary for this role is presently $65,300.
Where might you find some of the largest collections of physical media and information? Why museums of course! Library science and information science degrees are a common route to prepare future curators and museum operations professionals. These professionals have a unique blend of non-profit management, information science, pedagogical, and subject-specific knowledge.
There are a wide range of museum-specific job titles, each with their own responsibilities, pay, and opportunities. For curators the average salary nationwide is presently $66,161.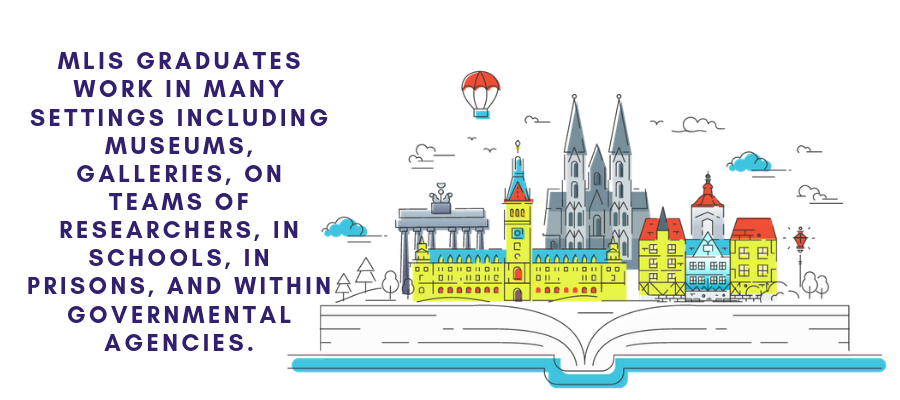 Finally, information science professionals work in a variety of roles within private industry. Some of the most common may include data analyst, corporate training roles, and information management system managers. When big business amassess large databases of domain specific knowledge, specialized managers of this knowledge are needed to ensure data is protected, organized, and served up in a useful format. This is where information science professionals come in. To gain a role in private industry, students should seek out information management or information science-centered library science degrees.
Earnings vary depending on the precise title of your role, seniority within the job, and education level, though average salaries for jobs listed above include:
Data analyst: $67,377
Corporate coach: $65,800
Information management system manager: $86,758
Don't see what you're looking for? DegreeQuery has covered a wide range of higher education and career-centered topics. Some of our related coverage can be found in the content below: