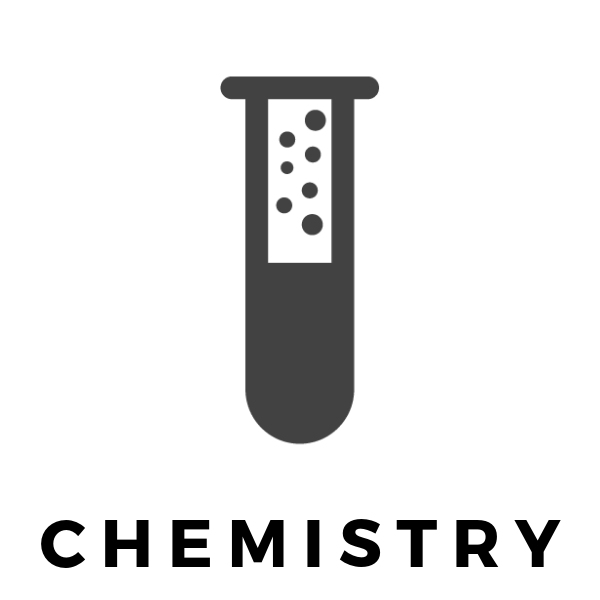 Biochemistry is the science of life. All our life processes – walking, talking, moving, feeding – are essentially chemical reactions. So biochemistry is actually the chemistry of life, and it's supremely interesting. – Aaron Ciechanover
Chemistry is the science of energy, matter, and how they interact. It is compelling, universal, and constantly omnipresent in our lives, whether we acknowledge it or not.
Besides being a fascinating, challenging discipline, studying chemistry will let you understand all that silently governs the world around us. Energy and matter's combinations, conflicts and reactions control, maintain and structure what we see and experience, as well as all that we can't. But when you study chemistry, you can explore and comprehend what was previously unknowable, and begin to take control of processes that generally act upon us instead of at our behest.
In science, chemistry is seen as a bridge between biology and physics. It's known for facilitating understanding of the world at a fundamental level. You need chemistry to understand how plants and animals consume and process energy, which is essential to botany and biology. You also need it to explore the way rocks are formed, or how the ozone came to be, and the factors degrading it. In medicine, forensics, astrophysics, you name it, chemistry is the way we describe and explain the world around us.
We take discoveries like the periodic table, electrons, and the inner workings of oxygen for granted, but think about how remarkable those findings were, especially considering they were uncovered in the 1700s and 1800s. Imagine defining and identifying unseen aspects of the world that few had even imagined or attempted to describe. That's what chemists do.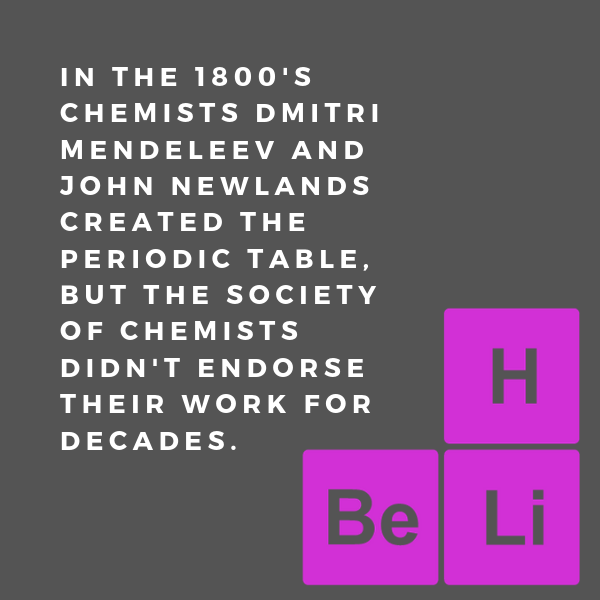 Chemistry hasn't only shown us the nature of the world we live in, and it's helped us tap into parts of ourselves that may have remained dormant forever without intervention.
Like many breakthroughs in chemistry LSD was created accidentally. In 1938 Swiss chemist Albert Hoffman was researching ergot, a deadly fungus that could be used to constrict blood vessels and aid childbirth when administered in small doses. During his work, Hoffman and his colleagues accidentally synthesized LSD. They didn't even realize its hallucinogenic properties until five years later. Since then the drug has had a profound impact on our culture, and many people credit it for changing the way they perceive themselves, others, and the world.
And of course, chemists have saved countless lives through their work with vaccines. In the 17th and 18th centuries, smallpox was killing massive swaths of the European population. It wasn't until Lady Mary Wortley Montagu adopted the Turkish technique of inoculation on her own son, and brought the practice back to England that the disease began to be defeated. Eventually, Edward Jenner invented the smallpox vaccine in 1796, marking the first time a successful vaccine was created. He used inoculation to do so, and smallpox has since been eradicated.
These are just a few of the things chemists have done over the years that changed humanity, and the world itself.
You can be a part of these discoveries, critical research, and life-changing work by earning a degree in chemistry. It won't be a painless path, but it can be an extremely rewarding one. However, it begins with finding the right chemistry degree for you, which can be a daunting process. That's why we're here to help.
In this sprawling resource we'll look at the different levels of chemistry degrees, going over different focus areas in the field, look at the work we've created at Degree Query to help you find the right chemistry degree for you, and we'll try to help you determine whether chemistry is the right fit for you or not.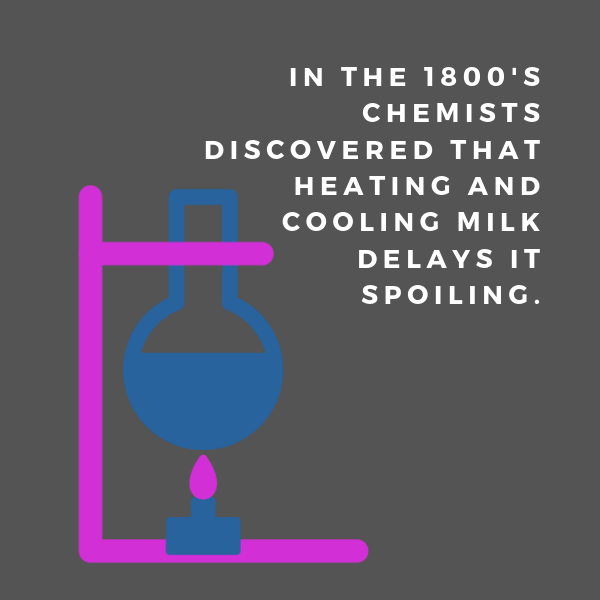 While reading this, please ask yourself and consider the following:
What are your short and longterm career goals, and how can a chemistry degree in turning them from goals into realities?
Chemistry is a broad field with many applications, so don't beat yourself up if you don't know exactly what you want to do in it yet, however, having a general idea will be helpful in your degree search.
What degree level have you achieved thus far in your higher education? What job would you like in chemistry, and what degree level is necessary to be qualified for it?
Entry-level chemistry positions often require a Bachelor's degree, but candidates with graduate or doctoral degrees are extremely coveted, especially for highly competitive or supervisory roles.
How much can you pay in tuition and the other associated costs for a specific chemistry degree, and how much would you have to take out in loans in order to pay for one?
There are many costs that can come with earning a chemistry degree. Factors governing these include the school you choose and its prices, the delivery formats you select, scholarships, and loans you might qualify for, along with many other contributing elements.
Whenever possible, try to choose a school you can afford instead of borrowing money. For many people, this isn't possible, so if you need to borrow money to afford a degree, do your best to find public loans instead of private ones. You should also strive to pick programs from schools that are more affordable, accredited, and non-profit over expensive, for-profit options.
Try to calculate approximately how much an investment in school would cost through all of its components, and how much return on investment you can expect in the 5-10 years after you graduate from it.
How much time are you able to devote to a specific chemistry degree daily, weekly, and in total before you graduate from it? Different chemistry degree programs offer their classes through many different formats.
These might include full-time, part-time, online, on-campus, or through a hybrid of online and traditional on-campus instruction.
Where do you want to live and work after earning your chemistry degree? Different states, cities, and industries have higher or lower demands for chemists.
What is your career and educational background thus far? How can a chemistry degree program you're looking at reinforce your strengths and mitigate your weaknesses?
What are the available specializations in chemistry degrees? How can a focus or specialization in the field help you achieve your educational and career goals?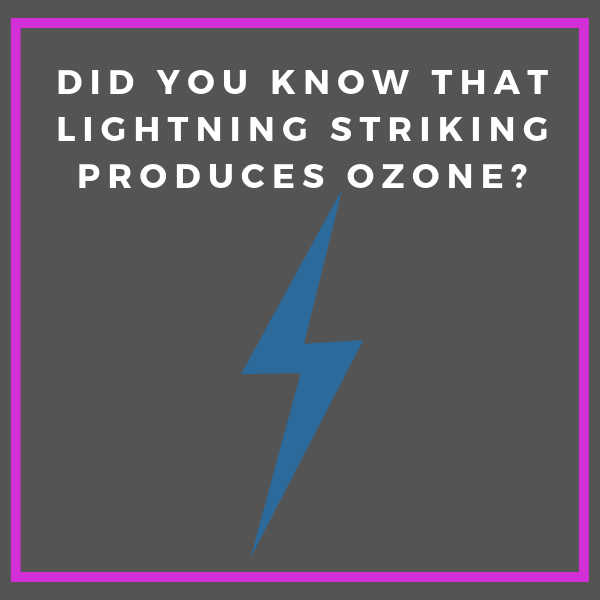 This is just a light smattering of the questions and considerations you should explore while searching for a chemistry degree (or any other degree program). Whenever you're searching for a degree, it's very helpful to write out any other desires, needs, questions, considerations, and anything else that will impact the schools you can and want to get into. You need to determine what you want from a chemistry program, and whether one is fulfilling those needs.
Now let's look at some of the things that make chemists successful. Please consider if these apply to you and if they don't, whether you want to work towards them. Is chemistry right for you? Only you can determine that for sure, but this can help:
DegreeQuery.com is an advertising-supported site. Featured or trusted partner programs and all school search, finder, or match results are for schools that compensate us. This compensation does not influence our school rankings, resource guides, or other editorially-independent information published on this site.
What are the Qualities and Attributes that Make Chemists Successful?
Willingness to Continue Your Education: While you can work as a successful chemist after earning a Bachelor's, those who continue to earn advanced degrees will see far more success and more importantly, gain a much better understanding of the field.
Open-mindedness: Many major discoveries in chemistry happened because of someone's curiosity or refusal to take conventional wisdom as empirical truth. New discoveries are happening all the time that can dramatically change what we take for granted, and good chemists embrace this intrinsically.
Flexibility: Chemists work many different places, taking on vastly different responsibilities depending on their position. You'll need to be open to doing work that may not be ideal to you as you build up your chemistry career.
Actual Experience: Chemistry is highly theoretical, but also extremely practical. If you have some experience in a lab or can get some, that will do wonders for increasing your opportunities in the field.
Analytical Chops: Chemists must use logic, analysis, and the willingness to reexamine things they've taken for granted to be successful.
Organized and Problem Solving: You'll be juggling a lot, so the ability to break it into bite-sized pieces is huge for chemists. Most importantly though, you'll need a knack for identifying problems, hypothesizing solutions, then testing and recalibrating your prescriptions.
Now let's look at what we've done at Degree Query to help you find a chemistry degree or another educational discipline that's right for you: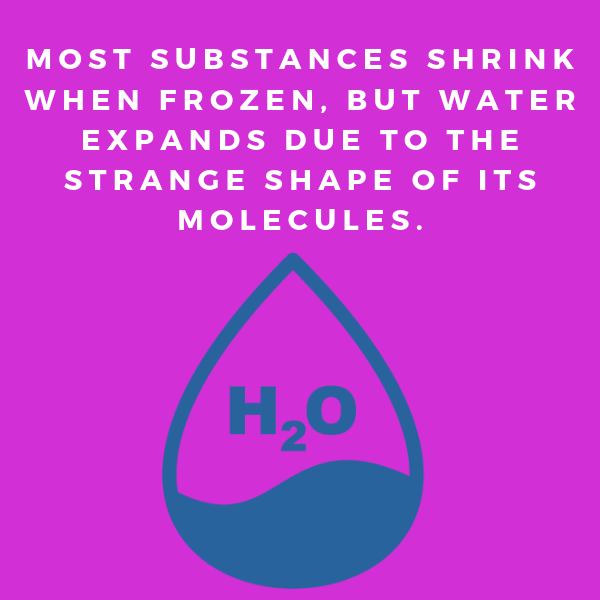 How Can We Help You Find the Right Chemistry Degree for You?
Here at Degree Query we've worked very hard to give you tools you need to find the right degree for you, whether that's in chemistry or another educational area. We've ranked jobs, schools, and degree options in a number of ways. We've answered common questions about the higher education landscape, built tools like our interactive compare careers resource, which was designed to help you find the best degree for your needs and goals. Some of the work we've done that applies to chemistry and adjacent fields, and the schools that offer them include:
Rankings
And here's some of the question's we've answered:
Frequently Asked Questions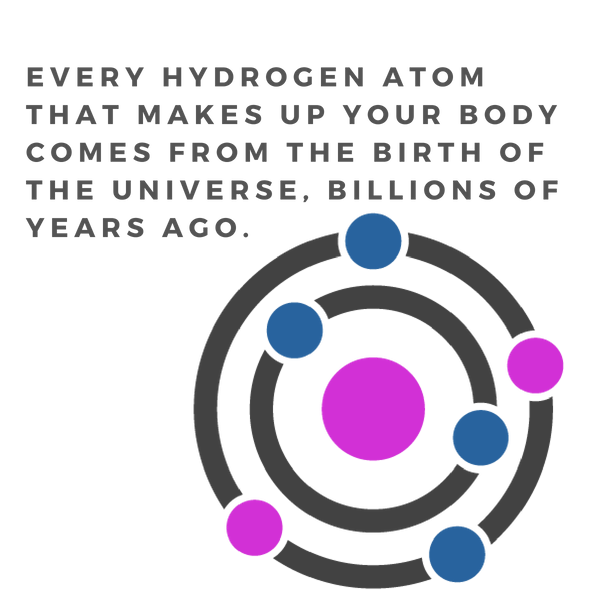 If you find any school through our content that seems like a good fit for you, do yourself a favor and reach out to their support staff directly to request more information. You'll often find a dedicated team that is eager to help you in your application process and do their best to competently answer any questions you might have about the schools they work for and the programs those schools offer.
Now let's get into the different levels available to prospective chemistry students:
What are the Different Levels of Chemistry Degrees?
Associates in Chemistry
If you're looking to get your beak wet in the world of chemistry this is a great place to start. In these introductory higher education degrees you'll get a formative base of knowledge in areas like molecular chemistry, biochemistry, organic chemistry, inorganic chemistry, physics, geology, calculus, and more. You might get the opportunity to do some lab work, and upon graduation will be prepared to push your education forward to the baccalaureate level, or for entry-level employment in chemistry as an assistant technician or similar role. These programs most often take two years to complete. They can also save you time and money if you take them through a community or junior college then transfer into a four-year degree program. Speaking of which:
Bachelors in Chemistry
These programs take four years to complete and give a much more in-depth look at the field. You'll study experimental physics, biology, cell biology, calculus, advanced algebra, differential equations, techniques of chemical measurement, and much more. There will be plenty of lab work to give you practical experience in the field, especially regarding research and experimentation. Graduates can go on to work for drug companies, chemical research companies, medical examiner's offices, among many other roles they'll qualify for, as well as continuing their education at the graduate level.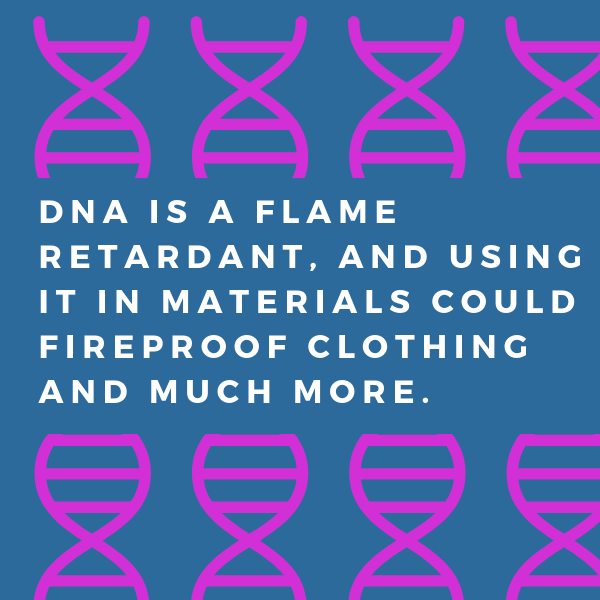 Masters in Chemistry
If you want a sustainable, longterm career in chemistry, it makes a lot of sense to earn your Master's in the field. Here you'll gain comprehensive, exceptional instruction and hours of lab practice in areas of chemistry like environmental chem, organic chem, analytical chem, and biochemistry. You'll build up your research skills, which are essential to a thriving, long-term career in chemistry. You can expect these programs to take two years to complete and build towards a thesis project that draws from original research you've done on a topic of your choice. Graduates will be trained to work in some of the most desired positions in chemistry or move on to their doctorate.
Doctorates in Chemistry
Here you'll need four to seven years of arduous work, advanced courses, independent study, and the will to reach the upper echelon of chemistry no matter what it takes. If you want to do professional research in chemistry in a wide range of settings, this is the degree for you. If you're going to teach higher education courses in chemistry: same deal. You can also work in healthcare, consumer affairs, for government agencies, drug companies, and many other industries, and be qualified for their top positions.
Now that we've explored the different levels of chemistry degrees let's dive into the various specializations in the field that can refine your education and career in the direction of your choosing: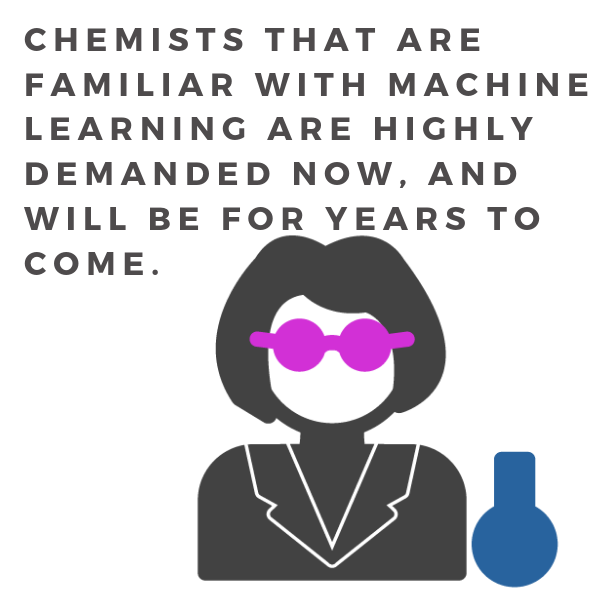 What are Your Chemistry Specialization Options?
There are many focus areas within chemistry, but here are a few of the most common options:
Chemical Physics
Here you'll combine physics, math, and chemistry. You'll study advanced applied math, electronics, quantum physics, thermodynamics, among other topics. You'll also likely explore biology. These are incredibly interdisciplinary degrees that give graduates an incredibly versatile education in diverse math and sciences.
Paleontology
In this specialization you'll study fossilized remains with the goal of understanding previous organisms and environments. You can uncover the impacts of current and past climate change, and you'll use chemical analysis on fossilized plants, animals, soils, and much more.
Organic Chemistry
Here you'll learn to use chemistry to create medicines, plastics, foods, fuel, and much more. Graduates can expect to find roles at biotechnology companies, pharmaceutical companies, or do research and development at a number of organizations, among other positions they'll qualify for.
Geochemistry
These programs will help you study the processes, structure, and other physical aspects of the planet. You'll explore the chemical makeup of rocks, minerals, soil, water systems, and more. You can work to mitigate climate change, measure its effects, dispose of toxic materials, encourage the use of alternative energies, predict earthquakes, and do extensive research. You'll also likely do a lot of field work, so if you enjoy being on the go this might be the discipline for you.
Environmental Chemistry
This is related to geochemistry, but more geared explicitly towards examining how chemicals (often contaminating ones) move through different environments. You'll study how these chemicals impact ecosystems, animals, and humans. You can try to correct the damage chemicals are doing through the disposal of hazardous waste, do critical laboratory analysis of chemical interactions, and much more. (Learn more about the 5 best careers in environmental science.)
Forensic Chemistry
Here you'll learn to examine isolated, specific environments or crime scenes to answer essential questions. You might end up in a crime laboratory, and depending on what degree you earn, end up running one. If you want to solve complex problems and help serve justice, this might be the best chemistry degree pathway for you.
Now that we've looked into the different degree levels in chemistry and some of the most common specializations, we're almost ready to wrap up. However, before we go let's look at some markers of how much you can earn as a chemist, and cover some last notes on your school search: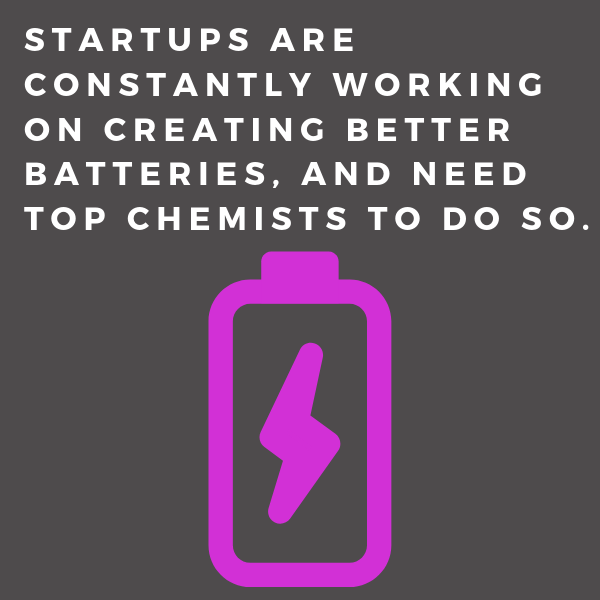 Chemistry Degrees in Conclusion
Here at Degree Query we hope you've found this guide very beneficial and stimulating. So what will you get out of a chemistry degree in terms of providing for yourself and your loved ones?
The U.S. Bureau of Labor Statistics has found that chemists and materials scientists earned a median pay of $78,330 in 2018. There were 96,200 of these jobs in 2016, and BLS expects there will be a 7% growth between 2016-26 (as fast as the average across the economy), which will lead to 6,300 new positions. The typical entry-level education for chemist and material scientist positions is a Bachelor's degree.
The lowest 10% of people in these positions earned less than $52,560 in May 2018, and the top 10% earned over $159,970. Some areas associated with higher pay include research and development in the engineering, physical, and life sciences, and chemists that are working in the federal government.
Please keep in mind that if you find a great program or school for you through our content, it'll do wonders to reach out to their support staff directly to ask for help in your application process or to answer any questions you might have about the school or program.
We here at Degree Query are rooting for you to find the best degree for you and change your life and career! Best of luck!