Prospective engineers may be curious about the civil engineering classes needed to earn a degree and pursue a successful career in the design of building structures and infrastructure. The civil engineering profession requires knowledge of a range of topics – a fact that's reflected in the curriculum. Examples of civil engineering class requirements are surveying, calculus, mechanics, materials lab, fluid mechanics, transportation engineering, soil mechanics, hydrology, steel structures, and electrical energy.
What Is Civil Engineering?
Before exploring some civil engineering coursework, students should understand this engineering discipline. By doing so, students will better grasp the importance of certain subjects.
What Do Civil Engineers Do?
Civil engineers are engineers – people who use the principles of science and mathematics to develop designs and solve problems – who apply their knowledge to building structures and infrastructure projects.
RELATED: What Kind of Job Can You Get With a Degree in Civil Engineering?
Civil engineering projects also encompass engineering applications in environmental engineering, which may include areas like the following:
Combatting air pollution
Developing water supply and treatment solutions
Developing solutions to coastal engineering issues
Researching soil science to enhance soil for crop production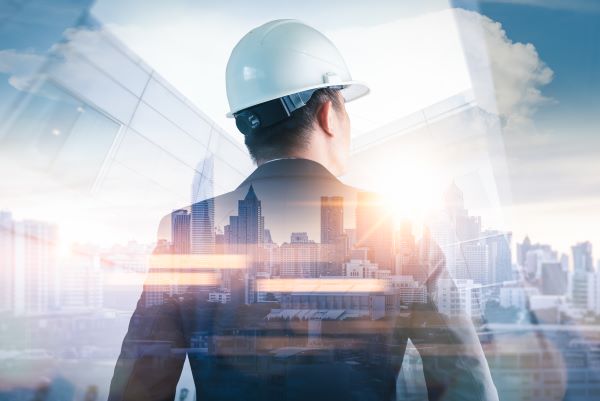 A civil engineer may work on an array of engineering projects, including:
Roads
Bridges
Canals
Sewage systems and water treatment facilities
Railways and other transportation systems
Structural systems and buildings
The main role of the civil engineer is to develop the structural and infrastructure designs backed by scientific and mathematical principles and calculations for civil engineering projects. However, the job duties of civil engineers may also include complying with building permit requirements and overseeing or managing the implementation of their designs through the construction process.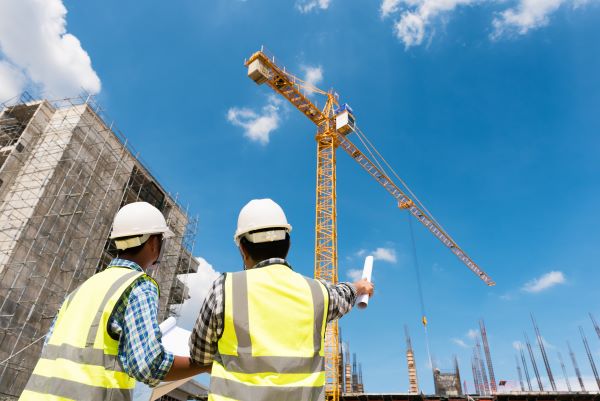 Examples of different types of civil engineers include the following:
Construction engineers
Structural engineers
Transportation engineers
Geotechnical engineers
Environmental engineers
A Brief History of Civil Engineering
Civil engineering may well be the oldest engineering practice. The earliest examples of civil engineering occurred when prehistoric humans erected crude shelters or barricades at cave entrances to block the wind and cold. From there, the infrastructure projects and the processes used to create them become more complex.
The ancient world produced megalithic structures in Peru, Mexico, India, Egypt, Turkey, Guatemala, Pakistan and more. These structures were the epitome of engineering principles and genius – performed without computer-aided design, global information systems (GIS), and modern survey equipment like the digital theodolite. Workers inexplicably moved massive cut stones over rough terrain – in some instances, predating the wheel – and assembled these materials into structures that, in some cases, are still standing today.
The world has many monumental engineering marvels created by ingenuity, an abundant workforce, and engineering applications without a college degree. Some examples of the ancient structural engineering accomplishments around the world include the following:
Axum Obelisk (Ethiopia): 1,700 years old; 72 feet tall and weighs 160 tons
Pyramid of Cheops: 2 million limestone blocks up to 25 tons each
Parthenon (Greece): Built in the 5th century B.C.
The Temple of Jupiter (Baalbek, Lebanon): 557-ton blocks placed 20 feet above ground
Stonehenge: 3000-1500 B.C. has lintels weighing 30 tons
Although the process of planning and putting together building structures dates back to ancient times, the use of the term "civil" to describe this form of engineering didn't occur until the 18th century. The term "civil" was intended to differentiate the practice of civilian applications of structural engineering from military applications.
The École Nationale des Ponts et Chaussées in France was the first to teach civil engineering in 1747. However, it was Englishman John Smeaton, designer of the Eddystone Lighthouse, that academics consider the father of civil engineering and founder of the Smeatonian Society of Civil Engineers in 1771.
By 1828, shortly after the formation of the Institution of Civil Engineers in London (1818), civil engineering became a recognized and distinct profession. The Royal Charter of 1828 defined it as:
The management of the power in nature for man's use as applied to the construction of bridges, roads, canals, aqueducts, docks, rivers, ports, harbors, lighthouses, and breakwaters.
In the United States, Norwich College, founded in 1819, was the first private university to teach civil engineering. The first civil engineering degree came from Rensselaer Polytechnic College in Troy, New York, in 1835, eleven years after its establishment. Today, their School of Engineering researches a variety of engineering applications, including cognitive systems, life sciences, advanced materials, energy and infrastructures, while offering bachelor's through doctoral degrees in civil engineering.
Earning a Degree in Civil Engineering
What do you need to be a civil engineer? Your first step should be attaining a college degree in the subject of civil engineering.
Civil Engineering Degrees and Completion Times
The required number of civil engineering years of school depends on the level of degree you choose to pursue. Civil engineering programs exist at the following levels of study:
Associate degree: Most commonly an Associate of Science (AS) or Associate of Applied Science (AAS) degree
Bachelor's degree: Usually a Bachelor of Science (BS)
Master's degree: Typically a Master of Science (MS) or Master of Engineering (MEng)
Doctorate degree: Either a Doctor of Philosophy (PhD) or Doctor of Engineering (EngD)
Generally, aspiring civil engineers need a minimum of a bachelor's degree. This means they will typically spend at least four years in college pursuing their undergraduate studies. A civil engineering program that includes a co-op learning experience may take longer – often, five years.
RELATED: What Degree Do You Need to Be a Civil Engineer?
Some students pursue an associate's degree first and then continue their education at the bachelor's level, while other aspiring civil engineers go straight to a four-year college to begin their studies. Students who end their formal college education at the associate's degree usually work in civil engineering technologist or technician roles.
Earning a master's degree usually takes another two years of study, this time at the graduate level. Ambitious civil engineers might pursue a doctorate. This degree typically takes four to six years to complete but may take even longer. Often, students entering a doctoral program with a master's degree can attain advanced standing that allows them to move through the program faster.
Why Select an ABET-Accredited Civil Engineering Program?
Choosing a civil engineering degree program with ABET (Accreditation Board for Engineering and Technology) accreditation is imperative. Having a four-year degree from an ABET-accredited program is the first requirement civil engineers must meet to attain the Professional Engineer (P.E.) credential.
Other P.E. licensure requirements include:
Completing four years of work experience supervised by an established Professional Engineer
Passing the two competency exams
The P.E. license is the credential that qualifies an engineer to prepare, sign, seal and submit plans or drawings to a public entity or private client. As such, having a P.E. license opens new doors in the civil engineering career. Governmental work at the federal, state, or municipal level will require documents with the official seal of a professional engineer.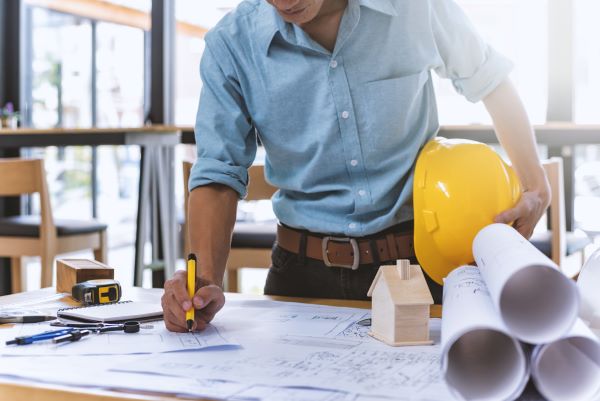 ABET-accredited engineering programs at the baccalaureate level are intended to prepare students for the challenges of professional engineering practice. In particular, some of the program educational objectives graduates from an ABET-accredited program can expect to pursue include developing abilities to do the following:
Understand the ethical obligations and professional responsibilities of work in engineering career paths
Perform experiments to gather, analyze and make meaning of relevant data
Understand and solve complex problems using engineering design principles
Consider in their solutions matters like public health and safety and relevant global, environmental, economic and societal factors
Work on a team with other engineers, engineering technicians and technologists and a variety of other professionals
Use strong communication skills to convey information to colleagues, clients and others the engineer encounters in the course of their work
ABET accreditation is a voluntary process. The curriculum of an ABET-accredited program must meet certain standards and cover a minimum number of semester hours of study in prescribed coursework.
As of 2023, there are nearly 400 institutions around the world that offer ABET-accredited civil engineering degree programs at the associate, bachelor's and master's levels of study.
Preparing for a College Curriculum in Civil Engineering
You don't have to wait until you reach the college level of education to start preparing for the demands of courses for civil engineering. It's best to begin preparing for the challenging curriculum you will face in college while you are still in high school.
Students pursuing a degree in civil engineering must excel in math and science in high school
. They should take classes like the following:
Otherwise, the student will struggle with the difficulty of math and science classes at the undergraduate level
. They will also have a hard time with the engineering courses that build upon this foundation.
Taking relevant courses in high school isn't only about building a foundation for your college civil engineer courses. Doing so also helps you better assess your strengths and interests and determine if civil engineering is the right career for you. Taking advanced math classes and physics in high school is a cost-free or low-cost (if you take the Advanced Placement, or AP, exam) way to determine if your academic skills will satisfy the rigors of college-level calculus, algebra and physics – and if you actually want to take on these challenges.
A Civil Engineering Curriculum
If you're interested in a civil engineering career, you might want to know what courses are in your future. An engineering curriculum is demanding and often complex. It requires rigorous coursework in STEM (science, technology, engineering, and mathematics) subjects, as well as general engineering classes and major-specific coursework in civil engineering.
The work required for civil engineer class requirements is also intellectually stimulating and provides the opportunity for creative problem-solving.
General Education Coursework
Not all of the classes needed for civil engineering are specific to your major. Like students pursuing other programs of study, civil engineering majors must complete general education coursework in a variety of fields.
At least one course each in areas like English composition, public speaking, history, humanities and social sciences typically make up a civil engineering student's general education coursework. Mathematics and laboratory science courses are also part of typical general education requirements, but civil engineering majors' math- and science-heavy curriculum make it easy to meet these gen ed requirements.
Science and Mathematics Courses
Many of your civil engineering class requirements will fall into the category of math and science coursework. An ABET-accredited bachelor's-level engineering program covers at least 30 semester hours of college-level math and basic sciences.
Why do these science and math courses matter so much? These concepts are the foundations of engineering.
Without understanding the theory and equations, students couldn't apply these concepts to engineering work
. Civil engineers need science and math knowledge to do the following:
Design safe systems and infrastructure
Lower-level
civil engineering math courses
will count toward your mathematics gen ed requirements.
Laboratory science courses, too, count toward general education requirements. These classes provide the foundation in science that aspiring civil engineers must have. Students should take a calculus-based laboratory physics course. They should also take at least one chemistry class.
Physics is an essential element in civil engineering.
Understanding the analysis and design of bridges, buildings, infrastructures, viaducts and other structures requires physics knowledge
. A civil engineer uses physics to calculate aspects like the following:
Positive and negative pressure
At some schools, students can choose specialized engineering courses that
directly
relate to their major and future career
. Probability and Statistics for Civil Engineers is an example of one such class.
It's not uncommon for the curriculum of
degrees for civil engineers
to devote much of the first couple years of the degree program to exploring mathematical and scientific principles
.
That's the case, for example, for the
Bachelor of Science in Civil Engineering
at the Norwich University David Crawford School of Engineering
.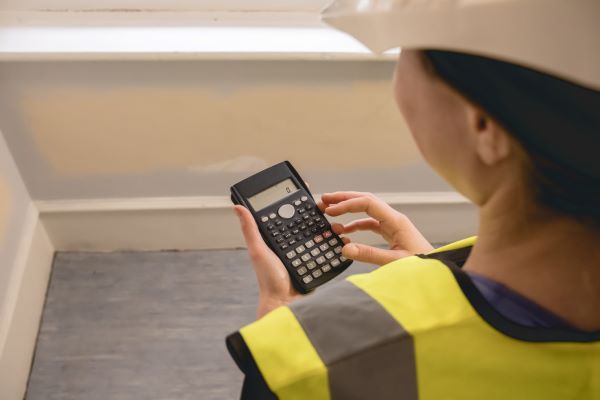 Civil and General Engineering Courses
It's no surprise that aspiring engineers need to spend a good chunk of their time in engineering classes. An ABET-accredited civil engineering program must also include at least 45 hours of engineering topics. These courses include computer sciences, engineering design, and modern engineering practices.
Some examples of major coursework for an aspiring civil engineer are:
Civil engineering systems
Transportation systems
Structural analysis
Properties and behavior of engineering materials
Elementary mechanics of fluids
Geotechnical engineering
Elements of hydraulic engineering
Introduction to environmental engineering
Often, civil engineering majors begin their major coursework with core engineering classes that apply to a wide variety of engineering disciplines and sub-disciplines. These engineering courses cover general principles and practices that can be applied to engineering design across all (or nearly all) disciplines.
Once students have developed the foundation in science and mathematics needed for success in civil engineering, they can dive into more intermediate and upper-level coursework in engineering. Students should expect to complete civil engineering college courses in major sub-disciplines integral to civil engineering.
These sub-disciplines may include:
Structural engineering
Geotechnical engineering
Environmental engineering
Construction engineering
Water resources engineering
Transportation engineering
Coastal engineering
Earthquake engineering
Municipal and urban engineering
Civil engineering graduates should develop the skills to analyze problems and devise solutions in a minimum of four civil engineering areas.
By the time students complete these courses, they should have a thorough understanding of sustainable design and professional ethics and familiarity with project management, business practices, and public policy. They need to know how to conduct experiments and interpret research in two technical areas as well as how to design systems, processes, or components in two engineering areas, according to ABET.
In addition to the required core courses, civil engineering students take technical electives or classes that they get to choose. Often, students use their technical electives and free electives to build up one or more areas of concentration within the discipline of civil engineering. Concentrations in civil engineering degree programs vary by school but may include:
Construction engineering
Project management
Infrastructure materials engineering
Environmental engineering
Geotechnical engineering
Structural engineering
Transportation engineering
Water resources engineering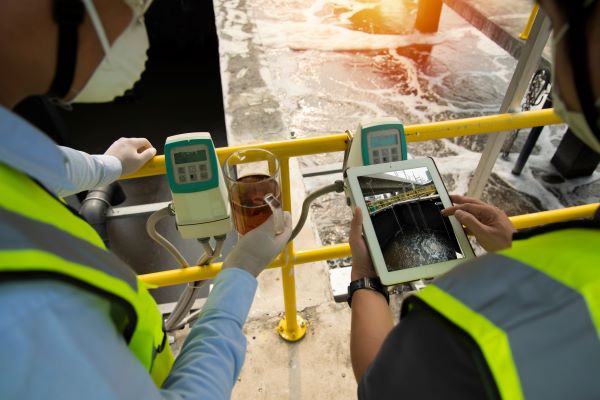 Part of students' coursework in civil engineering is learning to use computer software programs that can perform mathematical modeling and computer-aided structural design functionalities, like building information modeling (BIM) programs. Through building information modeling programs, civil engineers can perform structural analysis and create and modify three-dimensional designs of structures and can compare designs reliably and cost-effectively.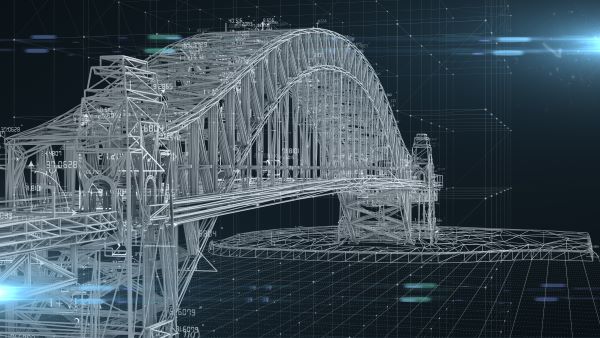 Most engineering schools have a dedicated civil engineering department, but not every civil engineering class you take will necessarily be offered through that department. Civil engineering courses may come from various departments, including Architectural Engineering, Engineering Mechanics, and Mechanical Engineering.
Engineering Experience
Professional practice in engineering is about more than foundational research. For most practitioners, the purpose of studying and working in engineering is to learn how to apply science and math theories to develop and design solutions to actual, real-world problems. In that case, students need the opportunity to practice using these concepts. Hands-on experience in engineering is essential for success in engineering coursework at top universities and in attaining and thriving in your first engineering job after graduation.
RELATED: What Are the Benefits of Pursuing a Degree in Civil Engineering?
Many students choose to gain this experience through an internship or co-op program. Both internships and cooperative experience programs help students get real-world training in their field of study. Internships are shorter, typically lasting just one term. They may be part-time or unpaid. Co-op programs are full-time paid positions and usually last for three terms. Because co-op experiences are longer, students can receive more in-depth training and may even train in different functions within an organization.
At most schools, co-op terms alternate with academic terms so that the student completes both the degree program and the co-op program in five years. This structure allows the student to use what they learn in the classroom and lab in their co-op experience an vice versa throughout the course of the program.
Even if you choose not to complete an internship or cooperative experience, your real-world engineering skills will be tested before graduating. All ABET-accredited engineering programs include a mandatory significant design experience, sometimes called the capstone project. To meet this requirement, college seniors must develop designs under constraints that mirror real-world restrictions. Their designs and the calculations behind them must meet high engineering standards, just as designs they put forth in the real world would have to do.
Having internship or co-op experience is helpful for several reasons, including the following:
Building out your professional resumé

Networking with established engineers

Developing skills you couldn't learn

exclusively

in the classroom
Engineering is something of a hands-on role.
It should be no surprise that most engineering students are eager to apply their knowledge outside of the classroom
. As such, internships and co-ops are popular with engineering students.
According to the
University of Washington
(UW) in Seattle, 85% of students in the school's program
participate
in internships
.
These students gain valuable experience at companies like Boeing, Puget Sound Energy, the U.S. Army Corps of Engineers and the Port of Seattle
.
According to UW, about 33% of completed internships result in job offers upon graduation
.
Master's Programs
Suppose you're interested in advancing your civil engineering education further. What do you need to know about the civil engineering curriculum at the master's degree level and above?
Many graduate degrees in civil engineering offer concentrations that are more specialized or more advanced than what you could expect to find at the undergraduate level. For example, Northeastern University offers the following concentrations in its Master of Science in Civil Engineering degree program:
Construction Management
Environmental, Water, and Coastal Systems
Geotechnical/Geoenvironmental
Structures
Transportation
Data and Systems
The Master of Science in Civil Engineering at the University of Illinois offers both on-campus and online courses. The online degree is a non-thesis option that, while not ideal for students who aspire to work in advanced research or academia, can help you advance your knowledge and skills in professional practice.
Among the areas of concentration University of Illinois civil engineering students can choose are:
Societal Risk and Hazard Mitigation
Construction Materials
Structural Engineering
Geotechnical engineering
Energy-Water-Environment Sustainability
Sustainable and Resilient Infrastructure Systems
Water Resources Engineering and Science
Whatever area of concentration you choose at the graduate level, your civil engineering classes will continue to incorporate mathematics and physics. Examples of civil engineering classes at the master's degree level that require a strong background in physics and math include:
Earthquake Engineering
Seismology
Probabilistic Loads
Wind Engineering
Reliability Analysis
Employment in the Field of Civil Engineering
Putting in the work required for civil engineering courses pays off once you're able to embark on this exciting, profitable, rapidly growing career path.
The curriculum of a civil engineering degree program would have little consequence if it didn't lead to gainful employment. Fortunately, ABET-accredited programs in civil engineering – especially those that emphasize real-world experience – do an excellent job preparing civil engineering graduates for a variety of career paths in this field.
According to the U.S. Bureau of Labor Statistics, civil engineers earned a median salary of $88,050 as of 2021. The civil engineer occupation in America encompassed 318,300 jobs in 2021. Civil engineers are in high demand. The projected job growth for this occupation between 2021 and 2031 amounted to 7%, compared to a 5% job growth rate expected across all occupations. Overall, this job growth should amount to 22,100 new jobs by the end of the decade. Between these new jobs that are being added and projected job turnover in existing positions, the Bureau of Labor Statistics has predicted an average of 24,200 job openings for civil engineers each year through 2031.
RELATED: Top 10 Highest Paying Engineering Careers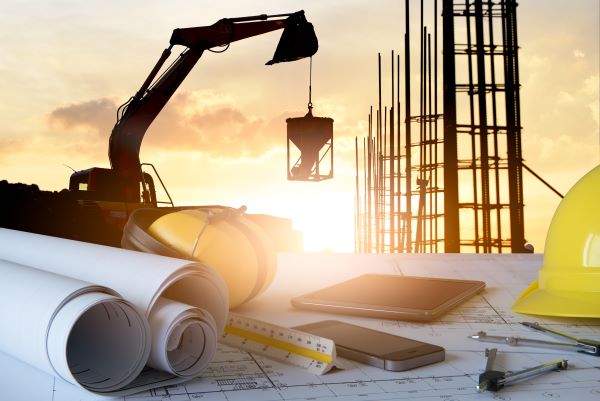 The majority of civil engineers work in the architectural, engineering, and related services industry with 160,700, the BLS reported in 2022. State government jobs are a distant second at 35,830 civil engineers. The highest employment numbers are in California (44,350), Texas (27,470), and New York (15,870). Narrowing the data to metropolitan areas, the top three are:
New York-Newark-Jersey City: 15,000
Los Angeles-Long Beach: 12,980
Chicago-Naperville-Elgin, IL-IN-WI: 9,600
Statistics from the BLS show metropolitan areas with the highest concentration of civil engineers (based on employment per thousand jobs) in 2022 to be:
Carson City, NV: Employment per thousand jobs of 9.97 (employment: 300)
Yuba City, CA: Employment per thousand jobs of 7.71 (employment: 380)
Walla Walla, WA: Employment per thousand jobs of 7.19 (employment: 200)
Fairbanks, AK: Employment per thousand jobs of 6.93 (employment: 240)
Interestingly, Raleigh, North Carolina, is ranked #8 among metropolitan areas with the highest concentration of civil engineers based on an employment per thousand jobs rate of 6.73, even though nearly 4,000 civil engineers work in this area as of 2022. That total employment figure for Raleigh is more than 10 times that of Yuba City, the top-four metropolitan area with the highest concentration of civil engineers that boasts the largest total employment of this field.
Related Resources:
What Are the Highest Paying Jobs With a Degree in Civil Engineering?
What Should You Know When You Interview for a Job With a Degree in Civil Engineering?
For Further Reading:
Top 50 Highest Paying Master's Degrees
What personality traits should someone have to be involved in Engineering Management?
What kind of courses are there in a Masters of Engineering Management?
Are there certificates to get or exams I should take to work in Engineering Management?
What computer programs should I learn to be a good Engineering Manager?
Does a Degree in Engineering Management Prepare Me for a Job in Any Engineering Field?
How Advanced Does My Degree in Environmental Engineering Need to Be to Get a Good Job?