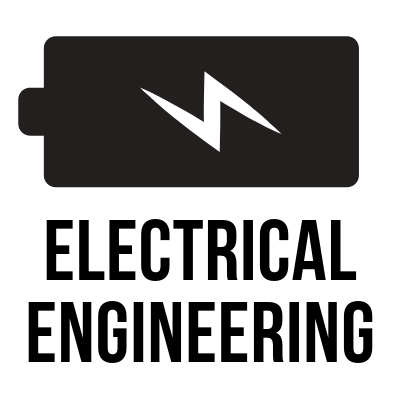 My knowledge of electrical subjects was not acquired in a methodical manner but was picked up from such books as I could get hold of and from such experiments as I could make with my own hands – Alexander Graham Bell
Unlike Bell, today people have the opportunity to take a systematic, proven approach in studying electrical engineering then becoming professional electrical engineers.
Featured Programs
Electrical engineering is any work that goes into designing, studying, implementing, and maintaining equipment and systems that use electronics, electricity, and electromagnetism. It's a relatively new discipline in human history which began in the second half of the 19th century.
Before that though, there were some early rustlings and rumblings of what was to come. In 1782 Georges-Louis Le Sage built and showcased the world's first electric telegraph in Berlin. His device used 24 different wires, representing the different letters in the German alphabet. His telegraph connected two rooms and was able to move gold leaves with electrical conduction.
In 1820 Hans Christian Ørsted realized that an electric current could be used to create magnetic fields that could move compass needles. This discovery was supplemented by William Sturgeon, who invented the electromagnet in 1825.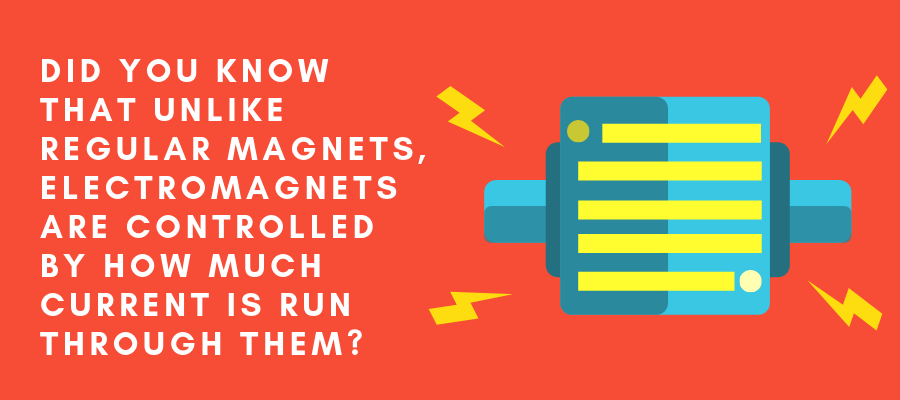 From there the field started buzzing. George Ohm was able to quantify the relationship between electric currents and the potential differences in conductors of them in 1827. In 1831 Michael Faraday discovered electromagnetic induction (the creation of an electromotive force that goes through a conductor in a shifting magnetic field). Then in 1835 Joseph Henry and Edward Davy created electrical relays (electrically operated switches). All this led into James Clerk Maxwell publishing a unifying theory of electricity and magnetism in 1873 (aptly titled Electricity and Magnetism).
Now let's fast forward to 1882 when the Technische Universität Darmstadt in Germany opened the world's premier electrical engineering department. This department was soon followed by electrical engineering departments in America by MIT and Cornell University. Electricity changed everything about human society, including how we communicate, animate our homes and buildings, entertain ourselves, and do any labor that requires light.
The field has rapidly expanded and continues to each year as our society becomes more reliant on electricity. Any invention or development that demands electrical power or electrical elements requires competent electrical engineers to work on it. As you may know, America's output of qualified STEM professionals is on the decline. By studying electrical engineering, you can set yourself apart from peers who do attend more traditional liberal arts programs in favor of this practical, hard-skills based study.
Today electrical engineers work in diverse areas that include computers, telecommunications, instrumentation, microelectronics, signal processing, power, and more. You'll find electrical engineers working on everything from the most extensive projects involving the creation and dispersal of electrical power to the smallest circuitry used in computers and robotics.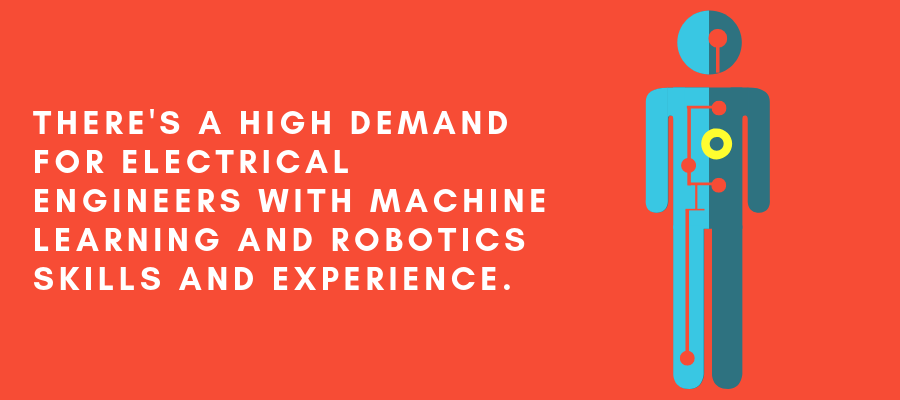 In this resource we'll look at the different degree levels in electrical engineering, specializations in the field, and much more. We'll showcase what we've done to help you decide whether studying electrical engineering is right for you, and showcase what we've done to help you find a degree in electrical engineering or a closely related field. We'll also examine what you can get out of an electrical engineering position financially, and career-wise.
First things first. Let's explore some questions and considerations you should engage with when searching for an electrical engineering degree:
What level of higher education have you reached so far? How has it prepared you to study electrical engineering?
Have you excelled in using science and mathematics to solve practical problems so far in your education and career?
Are you adept at designing, building, and repairing effective devices and systems? This is a field where your natural aptitudes are essential for your continued success.
What would you like to do in electrical engineering? We've listed some of the areas you can pursue in the field above, so think about where you see yourself fitting in.
You needn't know your exact career path in electrical engineering, but having an idea of where you'd be successful can help you find the right school for you.
How much can you afford to pay for an electrical engineering degree?
The costs of earning your degree depend on the school offering it, the delivery format you select, how many years you need to complete your degree, the loans you take out, scholarships you might qualify for, and more.
If you can pay for school, great. However, many people need to take out loans. If you're one of them, choose public loans over private ones whenever possible. Also choose schools that are accredited, affordable, and non-profit instead of for-profit, expensive schools.
How much time can you spend on an electrical engineering degree daily, weekly, and overall before you complete it?
Do you want to attend school part-time, full-time, online, on-campus, or in a mixture of online and on-campus instruction? By choosing distance education, or going to a public, state school, you can save significant money, and perhaps time depending on your degree schedule.
Where do you want to live and work after you graduate from an electrical engineering degree? Electrical engineers are needed across the country, but going to a specific program can lead to local networking and job opportunities.
How can a specific electrical engineering degree program help you make up for your weaknesses, and enhance the areas you excel in?
What are the available specializations in an electrical engineering degree you're considering? How can they help you succeed in school and beyond?
Of course these are just some of the things you should be asking yourself and weighing when you're looking for an electrical engineering degree, or any other degree you think you might want to pursue. It's useful to write down questions and considerations like these, and any that aren't here that are important to you. Try to answer these questions for specific programs.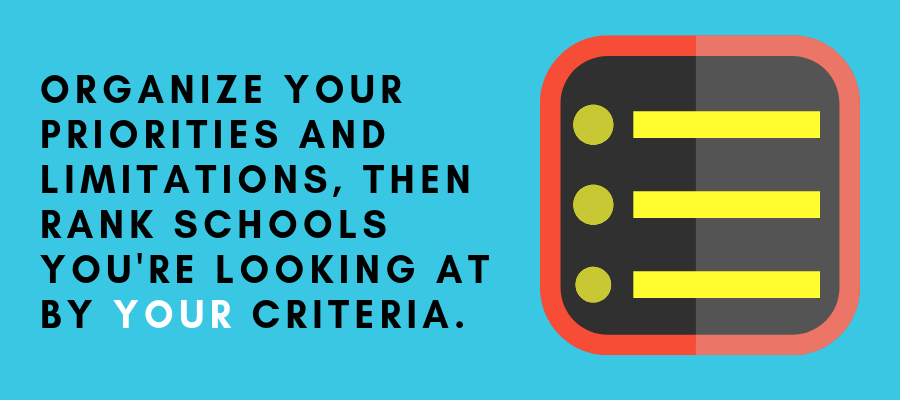 Now that we've looked at these considerations, let's look at what you'll need to cultivate and strengthen in electrical engineering degree programs:
Electrical Engineering Require and Build Up Your
These degrees will demand a lot from you, but they'll also give back. Here are some of the things you'll need and develop in these programs:
Knowledge of Circuitry: knowing basic circuit design is the building block for this field because you'll need to go much further in your studies and understanding. If you've struggled with physics and basic circuitry work, electrical engineering might not be for you.
Problem Solving and Critical Thinking Skills: Here's something you should have, but that you'll exercise and expand throughout your electrical engineering studies. The point of engineering is to solve problems in a lasting way. You'll learn to be a logician, consistently facing new situations and obstacles then troubleshoot and invent solutions to them.
Love of Learning: No matter how naturally gifted you are, you're going to need to deal with and triumph over problems and specific aspects of electrical engineering that you haven't previously encountered. If you've always loved challenging problems that confound you, learning new concepts, and building new skills, then you've got a great disposition for electrical engineering.
Organization: Electrical engineering projects are all about organized construction. Your work will be on a project by project basis, and you'll have to hit deadlines both in school and in your potential career as an electrical engineer.
Math Skills: Not all electrical engineers enter these programs with enough math experience and abilities. If you can take calculus and do well in it, then you're especially prepared for the math skills and thought processes you'll need in these programs.
Programming Ability: Not all electrical engineering requires coding skills, but some will, and it certainly won't hurt your job prospects.
Effort: Not all electrical engineers are geniuses, but they are all hard-working. Both in school and your career you can expect hard, stressful hours if you want to be successful.
That's just some of what you'll get from an electrical engineering program. It won't be easy, but we're also here to help you on your way:
How Can We Help You Find the Right Electrical Engineering Degree for You?
What are the Different Levels of Electrical Engineering Degrees?
You can expect to find programs in electrical engineering (or more general engineering) at the Associates, Bachelors, Masters and Doctoral levels. Let's briefly explore your options:
Here at Degree Query we've worked hard to make your search for the best degree for you a little easier. We've ranked certificates, degrees, jobs, answered commonly asked questions, and written guides to degrees like this one. You can explore the work we've done by discipline, or search for any keywords that will lead you to specific degrees and jobs you might be interested in. We've written about so many disciplines that if electrical engineering isn't right for you, there's definitely content on something that is.
Here's some of the content we've produced on electrical engineering, engineering at large, and related degrees:
Frequently Asked Questions and Guides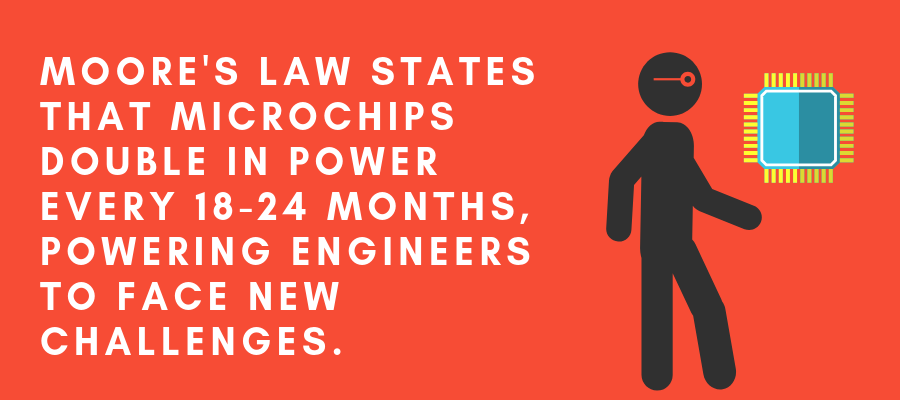 Rankings
Associates in Electrical Engineering
These degrees generally take two years to earn. They can often be taken at a community or junior college, and possibly online, which are all significantly cheaper options than traditional, four-year colleges. This way, you can potentially save time and money as you earn credits towards a Bachelors degree. When looking for degrees in this discipline, make sure that the program you're considering is approved by ABET Inc., formerly known as the Accreditation Board for Engineering and Technology. In these programs, you'll do practical, hands-on lab work, and study the basics of computer programming, digital logic, electronics, circuits, and computer-aided design, among other disciplines. If you're interested in transferring into a Bachelors program after completing an Associate electrical engineering program, make sure that the school you want to continue to will accept the credits you earn in one of these programs.
Bachelors in Electrical Engineering
In these four-year programs you'll study circuitry, science, math, and of course, electrical engineering. You'll be prepared to work in design, analysis, implementation, circuitry, information theory, and much more once you graduate. Some areas you'll delve into include hardware, engineering management, engineering design, control systems, microprocessors, physics, computer science, and much more. Graduates will be ready to continue their education at the graduate level in areas like biomedical engineering, quantum electronics, the design of digital systems, microwave and antenna engineering, and more. You'll have plenty of practical experience in these programs as well.
Masters in Electrical Engineering
You'll likely need an undergraduate degree in engineering or electrical engineering to enter one of these programs. You may also need to have reference letters, a certain GPA, and specific scores on the Graduate Record Examination (GRE). You'll gain advanced abilities in areas that include (but aren't limited to) power systems, computer engineering, electrical communication systems, and control systems, among other areas. These degrees generally take two years to complete. Once you graduate, you may be eligible for professional certification, which requires passing two exams and having professional experience. You'll also likely need to do a culminating design project and a final thesis to complete these programs.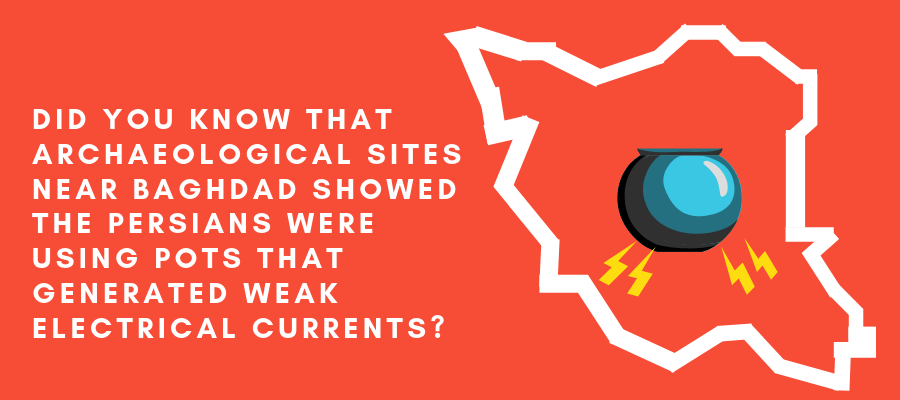 Doctorates in Electrical Engineering
These terminal degrees require five years to complete and are incredibly involved. You'll deeply explore circuitry, hardware, electrical and computational systems, and much more. Graduates will be ready to work as computer network architects, machine learning engineers, or doing crucial research and teaching high-level electrical engineering courses. You'll be able to choose from specializations in graphics, interactive media, signals and systems, and computing algorithms, among others depending on the degree you select. These programs will culminate in final design projects, as well as creating an original thesis and defending it. No matter what you want to do in electrical engineering, earning a doctorate will undoubtedly separate you from your competition.
We've briefly looked at some of the specializations you might be able to choose in these programs. Now let's go a little further into that :< /p>
What are the Different Specializations Within Electrical Engineering
Controls
Controls are critical to electrical engineering. In any electrical device, certain limits must not be breached. For example, a thermostat must be able to handle certain temperatures to function. A car must let out only a certain amount of emissions, and prosthetics must behave as intended. In these programs, you'll learn how to ensure devices are working correctly and within specific parameters.
Communications and Signal Processing
Many electronics rely on being able to deliver information within their system effectively, or out to other devices and systems. In these specializations, you'll learn to make sure devices can communicate adequately. You'll also work on image processing and signaling, helping devices and systems recognize different forms of information and behaving appropriately. This work involves algorithms, information theory, wireless networking, digital communications, performance analysis, and security, among many others. Applications include the Internet, satellite communications, radar and sonar, computer vision, wireless communications, information forensics, compression and coding, and much more.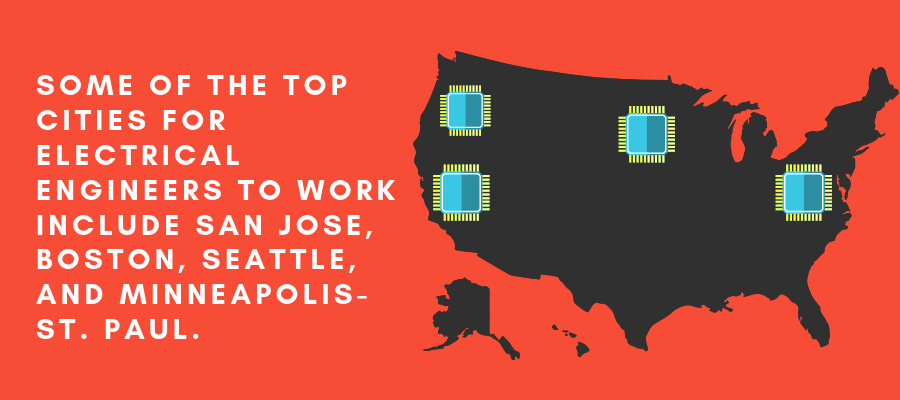 Electrophysics
Electrophysics is the study of fundamental physics and how they connect to electrical and computer engineering. In these specializations, you'll study lasers, optics, microwaves, detectors, particle beams, magnetics, and much more. You'll work to create sophisticated devices and systems through understanding the fundamental physics that govern them. Electrophysics are at the root of most electrical engineering, so you'll have plenty of career utility once you graduate from one of these programs.
Computer Engineering
The most complicated, commonly used, and vital electrical engineering today is often in computer engineering. Whether you want to work on surgical equipment, portable electronics, air traffic control systems, or in missile guidance, along with many other positions, computer engineering is vital. You'll learn about everything from computer chips to complex systems in these programs, which is an excellent way to ensure your career crossover potential.
These are just some of the specializations you can access within the world of electrical engineering degree programs. Now before we go, let's take a look at what you can expect to earn after graduating with an electrical engineering degree:
Electrical Engineering Degrees in Conclusion
Here at Degree Query we'd like to thank you for visiting us. If you've found the work we've done here helpful to you, please follow the links above, or search for any degree you're interested in on our home page.
Electrical engineering is a discipline that offers practical skills that can be applied across diverse industries. You'll work to solve real problems with your experience in math and science knowledge. You'll need good hands, an incredible work ethic, and natural curiosity and ingenuity.
If you have that, here's a look at some potential earnings and job growth you can expect after graduating from a degree in electrical engineering.
Electrical engineers work in many different positions. The U.S. Bureau of Labor Statistics and Payscale wrote the following about earnings in some of the most common (and growing) job titles in the field.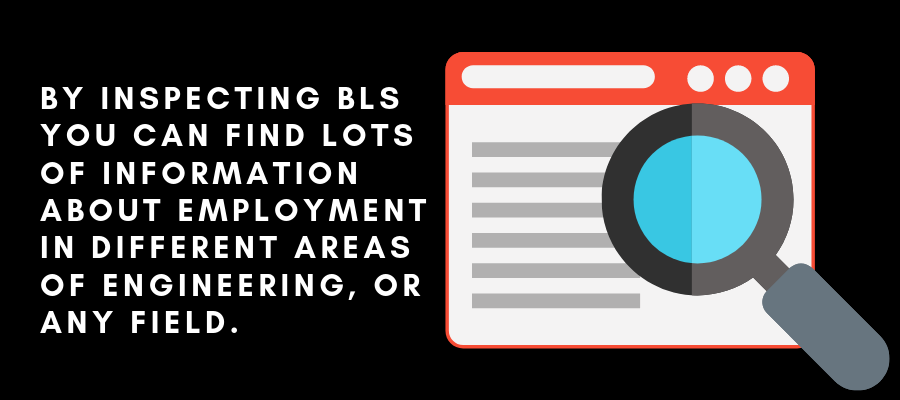 BLS wrote that overall Electrical and Electronic Engineers made an annual 2018 median pay of $99,070, or $47.63 per hour. They said the typical entry-level education for these positions was a Bachelor's degree. There were 324,600 of these roles in 2016, which was expected to grow by 7% between 2016 and 2026, translating to 21,300 new jobs.
BLS found the median 2017 salary for Computer Network Architects was $104,650, and predicted a 6% job growth between 2016 and 2026.
Payscale wrote that Instrumentation Engineers (electrical engineers) made a 2018 median salary of $80,129 and could expect 9% job growth between 2016-26.
Payscale also noted that Machine Learning Engineers made a 2018 median salary of $111,046 and could expect 19% job growth between 2016-26.
BLS found that Sales Engineers earned a 2017 median salary of $98,720, and could expect a 7% job growth between 2016-26.
When you're searching through our content — or at any time in your degree hunt and you find a school you're interested in: write to their support staff. You can ask them any question you might have about the program, its curriculum, its requirements, its criteria for acceptance, financial aid, etc.
Searching for a degree program is hard, but the support staff at most schools you're looking in will gladly assist you however they can. You might find a great match with someone who will guide you through applying to a school you want to go to.
Thanks again for checking in with us, and good luck in your degree search!