If you want to put your art skills to good use in the real world, you might be thinking about a forensic artist career. Forensic artists create images that help law enforcement agencies solve criminal investigations. To work in this field, you will most likely need a degree in an area like forensic science, criminal justice or art.
DegreeQuery.com is an advertising-supported site. Featured or trusted partner programs and all school search, finder, or match results are for schools that compensate us. This compensation does not influence our school rankings, resource guides, or other editorially-independent information published on this site.
What Is a Forensics Artist?
An artist is anyone who practices or creates art of some kind. The term "forensic" typically describes activities related to criminal investigation or law. Put these terms together, and you get someone who creates art related to legal matters and criminal justice applications.
Specifically, the International Association for Identification (IAI)'s definition of forensic art is the use of artistic techniques as applied to identifying, apprehending or securing a criminal conviction of a person who is "wanted" in a criminal matter – whether as a suspect, a witness or even a victim.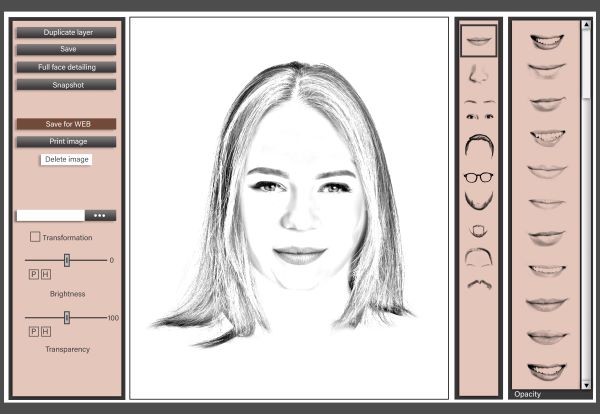 The purpose of producing these types of forensic artistry is typically to generate an image of someone who is missing or has yet to be identified or located so that others – in law enforcement and in the general public – can recognize the person of interest. Other areas of forensic artistry may include the production of courtroom drawings and crime scene sketching.
The work of forensic artists is critical to criminal investigations. In fact, the most successful forensic artist in history, Lois Gibson, produced forensic sketches that have contributed to more than 750 instances of positive criminal identification and 1,000 criminal convictions, according to Guinness World Records.
What Do Forensic Artists Do?
Forensic artists produce visual images of criminal suspects, missing persons and other individuals involved in law enforcement investigation cases. Creating accurate and realistic sketches of criminal suspects, crime victims and others involved in matters of criminal justice requires more than just drawing skills. Forensic artists need a strong understanding of human anatomy – particularly the anatomy of the human face – and skills in compassionately and effectively interviewing victims and witnesses to acquire the details of the sketch subject's appearance.
Forensic art techniques include both pencil sketches done by hand and computer-generated images created using computer-aided design and modeling software, according to the United States Bureau of Labor Statistics (BLS). It's important for the work done by a sketch artist to be realistic and accurate, both so that people who see the image can recognize suspects who are at large or missing persons and because, according to the International Association for Identification, forensic images may be admissible evidence in court. This means they can be used, in conjunction with other evidence, to secure a criminal conviction.
Under the International Association for Identification's definition of forensic art, the field encompasses three disciplines: composite drawings, facial reconstructions and image modification.
Composite Art
One of the three disciplines of forensic art is composite imaging. To put it simply, composite sketches are images created out of multiple individual descriptions. Composite art produces a single image that combines witness descriptions (from one or more witnesses) of their perceptions of different parts of the subject, such as their facial expressions.
To create composite sketches, forensic artists must first interview the individuals who saw the subject of the sketch – however briefly and, often, during a time of intense stress or fear. Having considerable knowledge of criminal investigation methods can help a forensic artist acquire useful information from witnesses, even if the witnesses themselves think that they saw or remembered very little of the subject's face and features.
Reconstruction
Unfortunately, the aftermath of some crimes leaves a victim's body in a state that makes them difficult to identify. Forensic artists perform two-dimensional or three-dimensional facial reconstructions to create images of the facial features of unknown crime victims. Usually, facial reconstruction is performed to identify how deceased victims looked before the injury or deterioration that has made them unrecognizable.
A law enforcement agency may ask a forensic artist to perform facial reconstruction to rebuild the face of badly decomposed bodies or of a person whose body was found as skeletal remains. Facial reconstruction is usually done to help identify an unknown victim.
Image Modification
The point of work as a forensic sketch artist is to produce images that are as true to life – or, at least, to the descriptions available – as possible. You might wonder, then, why age or image enhancement is one of the three forensic artist disciplines.
Image modification and enhancement techniques in forensic art don't seek to cover up flaws or improve the aesthetics of the image. Instead, forensic artists use modification and enhancement techniques to account for changes, such as time passing or reflecting other alterations in appearance.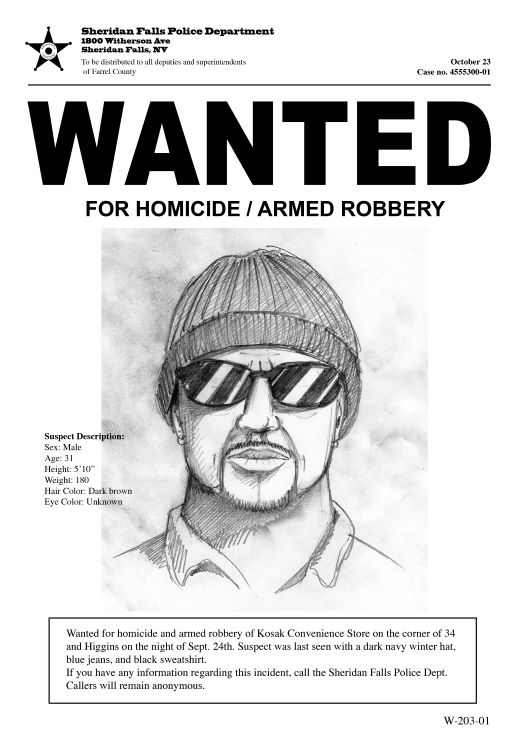 Age progression is, perhaps, the most common form of forensic image enhancement and modification. In helping law enforcement attempt to tackle a long-unsolved cold case, for example, a forensic artist could use age progressions to predict what the suspect or missing person might look like years after the crime occurred. Looking at images enhanced through age progression techniques may allow law enforcement officers and the general public to identify a person wanted in connection with a criminal investigation when they might otherwise not recognize them due to changes in appearance that result from the passage of time.
In addition to age progression, a forensic artist might also employ age regression techniques to create a graphic image that reflects what a subject might have looked like at a younger age. This type of image modification might make sense if trying to learn more about a suspect's more distant past or if trying to match a living victim who can't communicate or remember who they are to the right missing persons cases.
Finally, a forensic artist may use image modification techniques to update or clarify their composite sketch if new witnesses' descriptions provide additional or contradictory details.
Where Forensic Artists Work
Forensic artist jobs are part of the criminal justice and law enforcement field.
Many forensic artists assist law enforcement agencies with crime scene investigation and finding and apprehending criminal suspects or identifying victims. As you might expect, this means that many forensic artists perform their craft in the services of law enforcement agencies.
Whether they work for a local police force or for state or federal agencies, forensic sketch artists will collaborate with others who work for a law enforcement agency, like a police officer, police detective or special agent.
RELATED: Are There Certain Parts of the Country Where it's Easier to Find a Job as a Forensic Animator?
Not all forensic artist jobs are in-house positions under a traditional employment arrangement. Many people who work in this field get their start as a freelance forensic artist, according to The Houston Chronicle. As freelance artists in the forensic arts build their reputation, they become stronger candidates for the competitive full-time job opportunities that are available. Even if they prefer to stay self-employed, forensic sketch artists with experience and a record of results can get their foot in the door at additional and more prestigious agencies.
RELATED: Is it Easy to Work for Myself as a Forensic Animator?
What Level of Degree Do You Need to Become a Forensic Artist?
Do you need a college education to become a forensic artist? Most forensic artists have some sort of formal college-level education beyond a high school diploma. A college education serves to both allow students to develop the skills they need for creating sketches based on witness testimony and to offer the versatility to work in other areas of criminal justice.
Associate or bachelor's degrees are the most common levels of education among practicing forensic artists, according to the job search website Indeed.
RELATED: Should I Get a Master's If I Want to Become a Forensic Animator?
The Best Majors to Become a Forensic Artist
If you want to be a forensic artist, you can choose from a few different educational paths. Generally, any program that touches on the areas of criminal investigation, art and computer-aided design technology can prove valuable for an aspiring forensic artist.
Forensic Art
Bachelor's degree programs in forensic art, specifically, are few and far between. However, it is possible for students who wish to become forensic artists to pursue a program related to forensic artistry, especially at schools that offer highly customizable degree programs.
For example, students at the University of Tennessee, Knoxville, have self-designed forensic art degree curricula through the College of Arts and Science's Individualized Program. Students seeking to develop their own customized degree in forensic art should be prepared to take classes in fields like human anatomy, osteology (the study of the skeleton structure and bones) and odontology (dental knowledge, especially as used to identify remains). On the artistic skills side, students will likely take courses in multiple types of studio arts, including life drawing and sculpture.
If designing your own major sounds overwhelming or just isn't an option at your intended school, there are plenty of other ways you can bolster both your knowledge of forensics and your artistic skills. Consider combining a major in one area with a minor in another, double majoring, pursuing a formal concentration or strategically choosing electives to develop an informal area of expertise. You can also look for internships and other extracurricular opportunities to start building skills and professional connections in the field of forensic art.
Criminal Justice
Another popular major for any job role related to the field of criminal investigation is criminal justice. Not only does this interdisciplinary program of study help prepare aspiring police officers and police detectives, but it also provides a broad overview of the criminal justice system, including criminal law, criminal procedure and methods of criminal investigation.
Forensic Science
Forensic science programs are science-heavy professional degree programs that prepare students to work in roles like crime scene technician. With a forensic science degree, you could collect evidence from crime scenes, analyze evidence in crime laboratories and work in numerous areas of specialization, from blood spatter analysis to ballistics and firearms.
Although majoring in forensic science doesn't necessarily do a lot to bolster your artistic skills on its own, aspiring forensic artists can develop some of the competencies they need through such a program. In the forensic science bachelor's degree program at George Mason University, for example, students can develop the skills to become a forensic sketch artist through elective coursework in areas like facial reconstruction and forensic figure sculpting.
Not every forensic science major is interested in forensic art specifically, so courses that cover this area of the forensic science field are more often offered as electives rather than as core courses integrated into the curriculum. More commonly, students who enroll in this program of study are planning for careers as forensic scientists or crime scene investigators.
Fine Art, Visual Art or Graphic Design
What better way to improve your drawing skills than to major in an area of graphic art? Whether you seek a Bachelor of Fine Arts (BFA) degree, a studio art degree or a degree in graphic design, you will certainly build your artistic skills. These skills are invaluable for forensic sketch artists.
The problem with majoring in art exclusively is that you will be missing out on any education in criminal justice and forensic science. Consider minoring in one of these fields or gaining work experience in the criminal justice system in a role like police officer, which typically does not require a specific field of study.
RELATED: Are There Many Paths to Consider as an Arts Major?
Computer Science
The field of forensic art is at the intersection of not only forensic science and art but also technical computer skills. In addition to traditional methods of creating sketches by hand, many forensic artists today use computer-aided design and modeling software for much of their work.
Although computer science may not sound like a relevant field of study for a forensic artist at first glance, a program that includes classes in 3D modeling computer software can be helpful, especially as a double major or a minor in conjunction with criminal justice, forensic science or art majors.
Forensic Art Certification
If you're serious about a career as a forensic artist, you should work toward attaining professional certification from the International Association for Identification (IAI).
Eligibility for Forensic Art Certification
The Forensic Art Certification Board requires candidates to have at least two years of work experience as a forensic artist to qualify for this professional designation. Applicants must have a minimum of 30 cases to demonstrate their competence in the forensic arts, and at least three of their sketches must have contributed to successful identifications of crime victims, perpetrators or other persons of interest.
Their letters of endorsement from their law enforcement agencies or other employers must reiterate that the forensic artist seeking certification has completed at least 30 cases. The candidate's portfolio, however, is only required to include forensic sketches from 13 cases, including three that resulted in positive identification.
Eligibility for certification for forensic sketch artists also hinges on meeting training requirements. Applicants must have completed at least 120 hours of training. At least 80 of these hours should be in the form of basic and intermediate IAI-approved forensic art training programs. The remaining 40 hours of training required for initial certification should be in the form of short program training, related workshops and lectures.
A candidate for certification must also submit a portfolio demonstrating forensic artistry. The forensic art cases included in a candidate's portfolio may include a combination of composite sketches, age progressions and enhancements and modifications.
The Forensic Artist Certification Process
Getting certified as a forensic artist requires passing two types of tests: a written exam and a practical test. The written exam consists of 50 multiple-choice and true-and-false questions, while the practical examination requires applicants to develop forensic sketches and images in the disciplines of composite art, skull (facial) reconstruction and age progression.
To pass the practical test, applicants must demonstrate strong and consistent execution of proper technique, knowledge of facial anatomy and proportions and the use of basic rendering elements and textures. How well the candidate's completed image resembles the real subject described to them is also part of the test.
Although attaining certification proves a forensic sketch artist's artistic skill, the certification process doesn't end with achieving your initial certification. Certified forensic artists must undergo a recertification process every five years.
Related Resources:
What Degree Do I Need to Be a Crime Scene Photographer?
How Do You Become a Forensic Animator?
How Do I Become a Forensic Anthropologist?
What Degree Do I Need to Be a Crime Analyst?
What Degree Do You Need to Be a Private Investigator?
Highest Paying Degrees in Criminal Justice – Majors & Careers
Top 10 Graduate Degree Programs in Criminal Justice
What Classes Will I Take in a Criminal Justice Degree?
What Salary Can You Expect With a Master's Degree in Criminal Justice?
For Further reading: 
Highest Paying Bachelor's Degrees — Majors & Careers