Computer savvy individuals who have an interest in law enforcement, the legal system and solving crimes often wonder how they can become forensic animators. Forensic animators must have a degree, extensive training and work experience. Forensic animators typically find jobs in a variety of industries and companies. Below is an overview of forensic animation, including what it involves, how to become a forensic animator and what they can expect for a career outlook.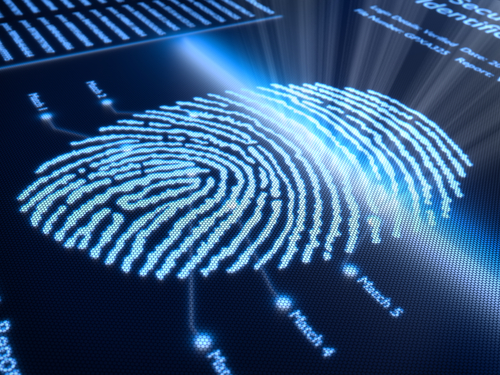 DegreeQuery.com is an advertising-supported site. Featured or trusted partner programs and all school search, finder, or match results are for schools that compensate us. This compensation does not influence our school rankings, resource guides, or other editorially-independent information published on this site.
What is Forensic Animation?
Forensic animation is a branch of forensic science that uses audio and visual aids to reconstruct incidents or accidents to help investigators. The use of computer animation, stills, simulations and other audio or visual aids are just a few of the examples of forensic animation. When we think of the word animation, we often automatically think of cartoon characters. However, forensic animation uses both expert engineering calculations and accurate data. It's popular in court cases because it can show jury members complicated evidence in a way that they can understand.
History of Forensic Animation
The first use of forensic animation was used in a case surrounding the crash of Delta 191 in 1985. The crash resulted in the death of 137 people, extensive property damage and various lawsuits. The attorneys in this case used a computer and forensic animation to help the jury understand complicated situations and information. In 1991, forensic animation was once again brought into the courtroom to aid attorneys in a California homicide case.
Its success in this case made it more popular and has resulted in forensic animation being frequently used in complicated courtroom cases. Forensic animation has proven to be extremely useful in solving cases in the courtroom, particularly cases related to:
Time
Perspective
Distance/Position
Process/Mechanism
Automobile accidents are another example of where forensic animation has proven very helpful. By entering important data about the accident, such as vehicle specifications, road conditions, impact speed and terrain geometry, etc., forensic animators can recreate how and why the accident occurred.
How to Become a Forensic Animator
Forensic animators are required to have at least a bachelor's degree, but many employers require the candidate to have a master's degree as well as a couple of years of professional experience working in this field. Common majors for the degree include animation, computer animation or illustration animation along with a double major or a minor in criminal justice.
The student should have a solid background in mathematics and physics as well as excellent programming and 3D modeling skills. Forensic animators also use various software programs, including Adobe Premiere, AutoCAD, 3DS Max, After Effects, Photoshop, and PhotoModeler. Upon completion of the courses, animation students will be required to complete an internship and complete a portfolio of their work. Almost all employers will require applicants to show a portfolio.
Career Outlook
Although the U.S. Bureau of Labor Statistics does not give specific information on forensic animators, they do provide career and salary information for multimedia artists and animators. This group of people should see job growth of four percent during the 2016-2026 decade. As of May 2018, multimedia artists and animators earned wages ranging from $40,870 to $124,310 with the average annual wage at $78,230. The five top-paying states for these professionals are Connecticut, Washington, District of Columbia, California and New York.
Although many forensic animators are self-employed, others may find work with investigative firms, law enforcement agencies, government agencies, attorneys, insurance companies, aerospace, and science and medical laboratories.
Imagine getting to not only spend time drawing and editing on a computer but also playing a part in helping justice be served because this is what working as a forensic animator would be like. Forensic animators work on a variety of different projects for different clients, making their work exciting, challenging and with seldom a dull moment.
Related Resources:
Which Schools Have the Best Animation Programs?
How Much Math Should I Study if I Want to Become an Animator?
What High School Classes Can I Take That Will Help Prepare Me for a Degree in Animation?
Are There Online Programs That I Can Get a Degree in Animation?
Are There Degrees in Criminal Justice Programs That Use Animation?