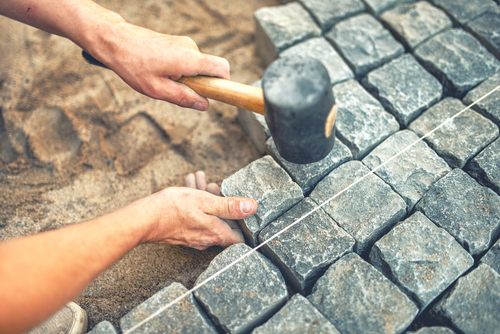 Someone who enjoys working outdoors with their hands may wonder what skills does a landscape architect need. This is a job that involves creating outdoor environments that can be both beautiful and functional. They work in a variety of settings and capacities. These design pros are responsible for more than most laypeople realize. Take a look below to discover more about what a landscape architect is and what they do to make the world around them more pleasant.
DegreeQuery.com is an advertising-supported site. Featured or trusted partner programs and all school search, finder, or match results are for schools that compensate us. This compensation does not influence our school rankings, resource guides, or other editorially-independent information published on this site.
What is a Landscape Architect?
Landscape architects are designers that oversee the creation of outdoor land spaces. These could be places like gardens or recreational areas, and these professionals can work in residential, commercial and industrial settings. A landscape architect could serve as an advisor on a project or they might oversee the work of a firm or contractor. They may be employed by landscape practices, government authorities, construction companies or engineering firms, just to name a few. Their designs must be aesthetic, as well as practical. Therefore, they must have an understanding of human behavior and design theory.
What Skills Does a Landscape Architect Need?
Like other types of architects and designers, these pros will need to be able to use computer-aided design programs. They must understand design principles. Attention to detail is important for landscape architects. One small error or miscalculation could throw an entire project off course. This could result in poor results or even compromised safety. Technical skills such as the ability to survey sites, estimate costs and design creatively are most definitely needed.
They not only need to be creative and technically inclined, they should have sharp soft skills such as communication and problem solving. That's because these architects must advise companies, work with inspectors and meet the demands of clients. According to the Bureau of Labor Statistics, landscape architects must also have good listening skills so they can be sure of what their clients desire. Clear written communication is also needed to produce easily understood contracts.
What Education Is Required to Become a Landscape Architect?
To become a landscape architect, professionals typically must acquire at least a bachelor's degree in landscape architecture. This type of program is usually accredited by the Landscape Architectural Accreditation Board. Such study can take about five years since there is often a hands-on studio component required. This practical work allows them to gain experience in developing proposals and carrying out design plans. Anyone wishing to advance their studies can look into a Master of Landscape Architecture program. These are also usually accredited by the Landscape Architectural Accreditation Board. It should take between two and three years to complete a master's program, depending on whether a concentration is chosen or if there are requirements to complete a professional project or thesis. A licensure requirement is also needed in most states. This requires a degree, work experience and passing the Landscape Architecture Registration Examination.
Landscape architecture is a creative, interesting and rewarding career path that allows designers to design outdoor spaces of various kinds. Knowing what skills does a landscape architect need can help students to determine whether to pursue this unique job opportunity.
Related Resources:
What Degree Do I Need To Become A Landscape Architect?
What Does a Landscape Architect Actually Do?
What Other Kinds of Jobs Can a Landscape Architect Do?
Are Landscape Architects in Demand These Days?
What is Landscape Architecture?
What is the Typical Salary for a Landscape Architect?
If I Want to Be a Landscape Architect, What Kind of Bachelor's Degree Should I Look For at a School?