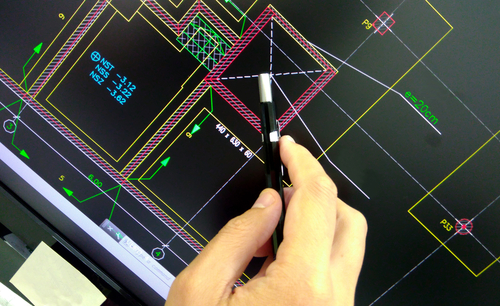 Landscape architecture is a unique, interdisciplinary line of work that, like many other professions, is complemented by a whole line of associated computer software products. For those looking to work in landscape architecture, now is a great time to become familiar with those software programs that are most utilized in the industry. Which programs are those, exactly? The following five software tools are some of the more common to be used in landscape architecture work today.
Virtual Architect
Virtual Architect is part of a larger home design software suite that encompasses virtually any area of residential architectural design imaginable. As to landscape architecture specifically, the suite's Virtual Architect has a great range of tools with which to make just about any design idea come to life. From 3D walk-through capabilities to electrical and plumbing systems design and even VR support, this program is a natural choice for many landscape architecture pros out there.
AutoCAD
Whether you're a seasoned landscape architect or a high-rise engineer, AutoCAD has been a top tool of the design trade for years. Taking the place of earlier, traditional paper-and-pencil drafting methods, AutoCAD burst onto the scene several decades ago and has never become irrelevant at any point since. No matter what you wish to build in a 2D or 3D rendering, this program has every tool to do it.
Featured Programs
Adobe Illustrator
Adobe is a leading name in professional-grade software tools and suites today, and the company's Illustrator program doesn't disappoint either. With this popular design software, landscape architects can easily create entire virtual environments of their precise design. In 2018, this program even won PC Magazine's award for the top vector graphic editing software on the market.
Autodesk 3DS Max
Another popular landscape architecture program is Autodesk 3DS Max. While not necessarily designed specifically for landscape architecture purposes, it does fill the needs of this industry and many others as well. With this program, users can create just about any kind of virtual graphics, animations, and other imagery elements imaginable. Many would likely recognize this software by its former name, 3D Studio.
Sketchup
Sketchup is a highly intuitive and incredibly versatile 3D modeling program that can create all kinds of environments including video games and other virtual worlds. Not only popular in the landscape design and architecture community, this one is a popular tool in the toolchests of professionals such as architects, engineers, graphic designers, film-makers, and city planners to name a few. Third-party plug-in capabilities in addition to great surface rendering and drawing layout functionality also make this program a real winner in a wide range of professions.
While it is ultimately up to each landscape architect and firm which software and other tools they may choose to utilize, several software tools in particular are quite common in the industry. These five, above-mentioned programs are among some of those most commonly put to use here today. In conclusion, those in search of even more information on landscape architecture work today are encouraged to inquire further with the American Society of Landscape Architects and/or the Association of Professional Landscape Designers.
Related Resources:
What Degree Do I Need To Become A Landscape Architect?
What Does a Landscape Architect Actually Do?
What Other Kinds of Jobs Can a Landscape Architect Do?
Are Landscape Architects in Demand These Days?
What is Landscape Architecture?
What is the Typical Salary for a Landscape Architect?
If I Want to Be a Landscape Architect, What Kind of Bachelor's Degree Should I Look For at a School?
Architect vs Engineer: What Is the Benefit of an Engineering Degree Over an Architecture Degree?