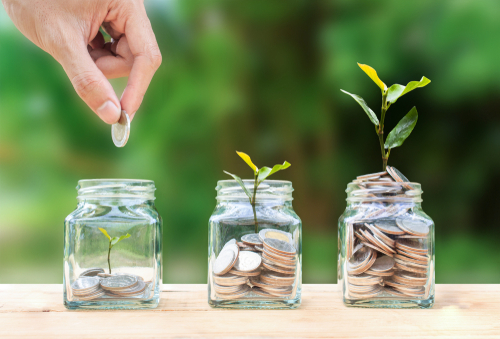 Working as a landscape architect can be an exciting, lucrative and rewarding career, and many aspiring landscape architects wonder what the typical salary is for landscape architects. The amount that landscape architects can earn varies a lot from state to state and even from city to city. Landscape architecture is a growing field that integrates science and art into the designing, maintenance and management of land, particularly things like gardens, parks, school campuses, residential developments, waterfront property and commercial sites. The typical salary for landscape architects often depends a lot on the type of work.
What Landscape Architects Do
Landscape architects are the masterminds behind the beautiful parks in which our children play and our sports teams compete in games; the businesses in which we work, the recreational facilities used by the community and a number of other open areas in the community. Their work begins with them meeting with engineers, clients and other architects to determine the specifications of what a project requires and provide the client with cost estimates.
Using computer-aided software, they draw up blueprints of their designs and present them to the clients. They are also responsible for analyzing environmental reports and knowing zoning laws and regulations. In situations where natural disasters or humans destroyed natural places, landscape architects take care of the restoration. Landscape architects generally have at least a bachelor's degree in landscape architecture and a license, which is a state requirement. They're usually also required to have at least seven years of experience working as a landscape architect.
Average Salary for a Landscape Architect
Landscape architects across the nation earned an average annual wage of $73,160 as of a May 2018 report by the U.S. Bureau of Labor Statistics (BLS). The average hourly wage was $35.17. There is a substantial variance between the lowest wages and the highest wages. Landscape architects at the lowest end of the pay scale earned about $40,710 with an hourly rate of $19.57, while those in the highest-end earned $113,340 with an hourly rate of $54.49.
Salary ranges can also be different based on the reporting agency. Salary.com reports that landscape architects earned an average annual wage of $89,800 as of 2020. Salaries can vary from many different factors. These might include degree level, certifications obtained, work experience in the field, employer and location. The factor that probably plays the biggest part in determining wage is location.
Salary Variances in Different Areas
There is a substantial difference in the wages landscape architects earn from state to state and even from one city to another. Here are the five states where landscape architects earn the highest annual wages as well as the states where the lowest annual wages are earned according to the BLS:
District of Columbia – $100,690
California – $89,570
Connecticut – $87,660
Virginia – $85,880
New York – $82,510
Louisiana – $49,270
Oklahoma – $52,790
New Mexico – $53,910
West Virginia – $55,370
Indiana – $56,830
The huge difference between the highest and lowest paying states can be seen by comparing the District of Columbia with Louisiana. There is a $51,420 difference between the two states, which is a substantial difference.
Forbes reports that some of the states where landscape architects earn the lowest wages are also states that have low median household incomes as compared to other states in the United States. Landscape architects generally see higher wages working in metropolitan areas rather than in nonmetropolitan areas. For example, here is a list of the salaries earned by landscape architects working in the following areas:
San Luis Obispo – Paso Robles – Arroyo Grande, California: $111,220
San Diego – Carlsbad, California: $100,720
Hartford – West Hartford – East Hartford, California: $85,540
San Francisco – Oakland – Hayward, California: $99,220
Western Wyoming nonmetropolitan areas: $80,240
Southeast-Central Idaho nonmetropolitan areas: $64,450
Landscape architects are a valuable commodity in the world today because people and businesses continue to spend money on beautification projects and to upgrade current developments and property. The typical salary for a landscape architect can be very high if the candidate has a degree and several years of work experience. In fact, the more architectural landscaping experience the candidate has, the better the salary.
Related Resources:
Are Landscape Architects in Demand These Days?
What Other Kinds of Jobs Can a Landscape Architect Do?